Significant Potential to Increase Impact of Climate Finance- Report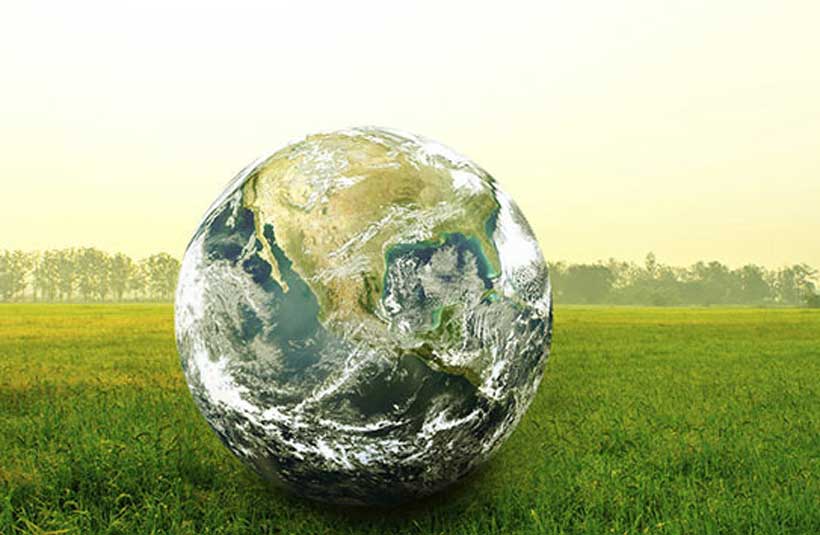 Climate finance can become significantly more transformative by addressing systemic barriers to low carbon and climate resilient investments, according to a new World Bank report.
Although global climate finance has grown significantly in recent years, there remains a sizable gap between the public resources that are available and the investment needs to address climate change in developing countries.
The report makes the case that while stimulus packages to combat the coronavirus-induced economic slowdown can help countries shape a sustainable recovery, they will only be transformative if the limited public funding for climate action leverages substantially more funding from other sources.
"This is exactly the right time to look at how we can make climate finance more effective and more impactful," says Marc Sadler, Practice Manager of the World Bank's Climate Change Fund Management Unit. "The increased realization of economic benefits from clean development pathways allow climate finance spending to be much more catalytic. The critical levers identified in this report can – with strategic allocation of climate finance – unlock greater value for money and help countries build back better."
The report identifies eight sets of climate levers and analyzes how climate finance can best be deployed to maximize their transformative impact for developing countries to achieve clean development goals. The eight climate levers are: project-based investments, financial sector reform, fiscal policy, sectoral policies, trade policy, innovation, carbon markets and climate intelligence.
The report proposes a set of recommendations for transformative climate finance, including:
Employ a wider variety of financial instruments: Expanding the use of instruments such as policy-based finance, results-based finance, equity finance and guarantees can enhance the impact of climate finance deployed.
Enhance leverage on a wider, systemic basis: Public climate finance should maximize leverage from private and government sources. The scope and impact of this leveraging should go beyond project boundaries to achieve economy-wide impacts.
Link to long-term strategic planning: Financing decisions should be aligned with long-term strategies for low-carbon resilient development, while avoiding spending that is inconsistent.
Invest in "climate intelligence": Appropriate knowledge generation can have a powerful effect: include climate impact and vulnerability maps; early warning technologies; models for long-term scenario simulation and planning; and physical and transitional risk assessment tools.
"The climate finance system has made great strides in the past decade, increasing in both volume and impact," says Jonathan Coony, World Bank Senior Carbon Finance Specialist and report co-author. "But circumstances have changed over that time and reviewing the programming of scarce public finance to deliver transformation at scale will be essential to help our clients shape a sustainable recovery."
Transformative Climate Finance: A new approach for climate finance to achieve low-carbon resilient development in developing countries is available for download here. The report was launched as part of the Kickstarting the Sustainable Recovery series organized by the World Bank's Climate Change Group in partnership with Innovate4Climate to shed light on how sustainable finance can be part of the COVID-19 recovery and help countries build back better and stronger.
Public Transport Can Bounce Back from COVID-19 with New and Green Technology
Public transport must adapt to a "new normal" in the wake of the coronavirus disease (COVID-19) pandemic and adopt technologies that will render it more green and resilient to future disasters, according to a new report by the Asian Development Bank (ADB).
The report, Guidance Note on COVID-19 and Transport in Asia and the Pacific, details the profound impact of the pandemic on transport, as swift lockdowns forced millions this year to work from home overnight, schools to shift to e-learning, and consumers to flock to online shopping and food delivery.
While public transit may have been previously perceived as a mostly green, efficient, and affordable mode of travel, initial trends in cities that have re-opened have indicated that public transit is still considered to be relatively unsafe and is not bouncing back as quickly as the use of private vehicles, cycling, and walking.
"The two key challenges ahead are addressing capacity on public transport to maintain safe distancing requirements, and how best to regain public confidence to return to public transport," said Bambang Susantono, ADB Vice-President for Knowledge Management and Sustainable Development. "In the short term, more effort is needed to reassure public transport users of safety and demonstrate clean and safe public transport. In the longer term, technological advances, big data, artificial intelligence, digitalization, automation, renewables and electric power can potentially offer fresh innovations to tackle changing needs, giving rise to smarter cities."
While drastic lockdown measures around the world have brought world economies to their knees, satellites have recorded data on how the concentrations of CO2 and air pollutants have fallen drastically, bringing clear blue skies to many cities.
But as cities have reopened, traffic levels have increased. For example, Beijing traffic levels, by early April 2020, exceeded the same period in 2019. If this trend is seen on a wide scale, it could set back decades of effort in promoting sustainable development and more efficient means of urban mobility.
The report says there is a short window of opportunity for cities to promote the adoption of low-carbon alternatives to lock-in the improved air quality conditions gained during the peak of the pandemic lockdown. Public transport can play an important role through more active promotion of clean vehicles, provision of quality travel alternatives in public transport, and a better environment for non-motorized modes such as walking and cycling to enhance overall health and wellbeing.
The confidence of passengers on public transport should be restored through protective measures such as cleaning, thermal scanning, tracking and face covering, the report says. Further study to explore how protective and preventive measures can be stepped up to allow relaxation of safe distancing requirements would help mitigate capacity challenges. A possible future trend may be consolidation of services and rationalization of routes to better serve the emerging travel demand patterns and practices.
As countries enter the "recovery" phase, further preventive and precautionary operating measures and advanced technology should be implemented to enable contactless processes and facilitate an agile response. Demand management measures can facilitate crowd control in public transport systems and airports. As a complementary measure, non-motorized transport capacity could be expanded to absorb spillover demand from public transport.
Since mass public transport is the lifeblood of most economies, government policies and financial support are essential during this period, to enable public transport operators to stay viable and continue to support the movement of passengers and goods in a sustainable way.
For ADB, which committed last year $7 billion to the transport sector, behavioral trends linked to COVID-19 may require a review of the short-term viability of passenger transport and operational performance to meet changing demand for public transit systems. "Regardless of the COVID-19 pandemic it is clear that developing Asia will continue to have a large need for additional transport infrastructure and services," the report concludes. "It would take several years before the projects currently in the pipeline would be operational and much can happen during these years."
Zero emission economy will lead to 15 million new jobs by 2030 in Latin America and Caribbean
In a new groundbreaking study , the Inter-American Development Bank (IDB) and the International Labour Organization (ILO) show that the transition to a net-zero emission economy could create 15 million net new jobs in Latin America and the Caribbean by 2030. To support a sustainable recovery from the COVID-19 pandemic , the region urgently needs to create decent jobs and build a more sustainable and inclusive future.

The report finds that the transition to a net-zero carbon economy would end 7.5 million jobs in fossil fuel electricity, fossil fuel extraction, and animal-based food production. However, these lost jobs are more than compensated for new employment opportunities: 22.5 million jobs are created in agriculture and plant-based food production, renewable electricity, forestry, construction, and manufacturing.

The report is also the first of its kind to highlight how shifting to healthier and more sustainable diets, which reduce meat and dairy consumption while increasing plant-based foods, would create jobs and reduce pressure on the region's unique biodiversity. With this shift, LAC's agri-food sector could expand the creation of 19 million full-time equivalent jobs despite 4.3 million fewer jobs in livestock, poultry, dairy and fishing.

Moreover, the report offers a blueprint on how countries can create decent jobs and transition to net-zero emissions. This includes policies facilitating the reallocation of workers, advance decent work in rural areas, offer new business models, enhance social protection and support to displaced, enterprises, communities and workers.

Social dialogue between the private sector, trade unions, and governments is essential to design long-term strategies to achieve net-zero emissions, which creates jobs, helps to reduce inequality and delivers on the Sustainable Development Goals .
Women Gain Key Economic Benefits from Greater Trade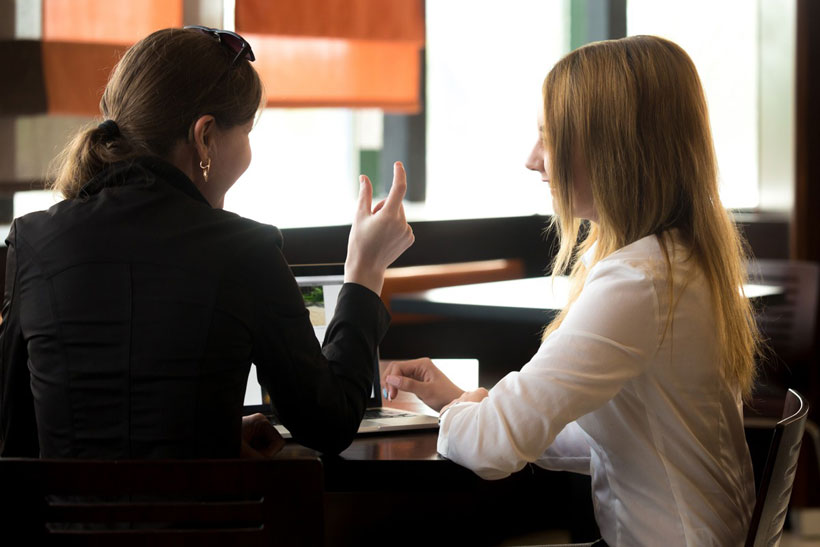 Trade increases women's wages and helps close the wage gap between men and women while creating better jobs for women, a new World Bank Group report concludes. Countries that are open to international trade tend to grow faster, innovate, improve productivity, and provide higher income and more opportunities to their people. Countries that are more open to trade, as measured by the trade-to-GDP ratio, have higher levels of gender equality.
The report, produced in collaboration with the World Trade Organization, marks the first major effort to quantify how women are affected by trade using a new gender-disaggregated dataset. The dataset, developed by the World Bank Group, allows researchers to understand how women are employed, in which industries they work, how much they earn, and whether or not they are involved in global trade. This analysis helps governments see how trade policies can affect women and men differently.
"Over the past 30 years trade has been the engine of poverty reduction. This report shows that, provided the right policies are in place, it can also provide an engine to reduce the gender gap," said World Bank Managing Director Mari Pangestu. "Trade can expand women's role in the economy and decrease disparities with men by giving women more and better employment opportunities. Seizing these opportunities will be even more important in a post-COVID-19 world."
The report, Women and Trade: The Role of Trade in Promoting Women's Equality, offers several key findings. Firms that are part of global value chains (GVCs) employ a greater percentage of women (33 percent) relative to non-GVC firms (24 percent). When countries open themselves to trade, women's share of wages in the manufacturing sector increase by 5.8 percentage points on average. When women are employed in sectors with high exports, they are more likely to be formally employed. Formal employment means better job benefits, training, and job security.
The report also highlights the importance of addressing discrimination against women in trade policy. Although no country overtly imposes tariffs according to gender, implicit biases can amount to "pink tariffs" that put women at an economic disadvantage. The report shows that products specifically consumed by women face a higher tariff burden than men's products. In the textile sector, for instance, tariffs on women's apparel are US$2.77 billion higher than on men's clothing, a consumption gap that grew about 11 percent in real terms between 2006 and 2016. Disparities like this can hurt women consumers all over the world.
Targeted policies can help women maximize the benefits of trade. These include removing trade barriers that impede women's access to international markets and improving women's access to education, financial services, and digital technologies. Governments can design trade facilitation measures that remove gender-specific barriers to trade. These measures could address burdensome customs requirements, limited access to trade finance, and exposure to extortion or physical harassment at borders.