Infrastructure fund Africa50 helps Egypt's solar power sector take off
A 37-square-kilometer solar park so large that it can be seen from space, with over seven million photovoltaic panels, and funding of $4 billion. In Africa? Impossible? Not anymore.
Thirty international infrastructure developers got behind this project, investing in Egypt's massive Benban solar park, which will be the largest in the world upon completion. Among the investors is Africa50, established by the African Development Bank.
Africa50 is an independent infrastructure fund, focused on high-impact projects mostly in the energy and transport sectors. The investment vehicle contributes to Africa's growth by developing and investing in bankable projects, catalyzing public sector capital and mobilizing private sector funding.
Africa50's investment in Egypt's 1.5 GW solar park in the Aswan desert is a prime example.
The solar energy potential in Egypt, a country known for year-round sunny days, has long tempted investors. But the high cost of solar plants led the government to favor climate-warming fossil fuels, accounting for 90% of its power generation.
Now that the prices of its components have fallen, solar energy has become competitive, allowing Benban to become a reality. In 2017, Africa50 joined investors Norfund and Scatec Solar to reach financial close for six of the 32 utility scale solar power plants in the complex, totaling 390 MW.
The Benban project, providing clean energy to hundreds of thousands of households, will help Egypt to reach its target of generating 20% of its power from renewable sources by 2022. It has put Egypt on the map as a major solar player in Africa and has set a precedent for using North Africa's ample solar resources to provide power while meeting climate change commitments.
The solar power project has also demonstrated Africa50's ability to act as a bridge between the private sector and governments to deliver more projects more quickly and help narrow Africa's infrastructure gap.
Africa50 is one of the largest contributors to the Benban park. With a 25% stake, the investment platform contributed equity to fund construction, alongside Scatec Solar and Norfund, which helped leverage total funding of around $450 million from the European Bank for Reconstruction and Development (EBRD), the Dutch Development Bank FMO, the Green Climate Fund, the Islamic Development Bank, and the Islamic Corporation for the Development of the Private Sector.
"Benban is a good example of how we use early stage project development expertise and financing to rapidly bring projects to financial close and then add equity to encourage broader financing," said Alain Ebobissé, Africa50 CEO.
"Benban is also the first of our dozen active projects to become fully operational and is now delivering clean energy to Egyptian people and businesses," he added.
The plants are supported by 25-year power purchase agreements with the Egyptian Electricity Transmission Company (EETC) under Egypt's Feed-in Tariff program, backstopped by a sovereign guarantee. Access roads and interconnection facilities were funded collectively by the Benban project developers under a cost-sharing agreement with EETC and the New and Renewable Energy Agency.
The development impact of Benban is tremendous. Africa50's six plants alone created about 1,000 construction jobs (out of 4,500 total jobs) and a quarter of the 250 permanent operations positions.
In 2019, when the plants were operational, they started producing about 870 GW hours of power annually, providing clean energy for over 400,000 households and avoiding 350,000 tons of CO₂ emissions that would have been produced from non-renewable sources.
The consortium is also pioneering the use of bifacial solar modules, capturing the sun from both sides of the panel to increase generation.
The innovations of the Benban project could provide valuable insights for the Desert to Power program, led by the African Development Bank. Desert to Power, with which Africa50 is associated, aims to develop 10 GW of solar power across the Sahel by 2025 and supply 250 million people with green electricity, including in some of the world's poorest countries.
Moreover, Benban's links to the infrastructure of the Aswan Dam will help combine hydro, wind, and solar power, a model for other African regions.
The landmark Benban project is an example of a fundamental change in the way an African country can provide power to its people.
For decades, the Egyptian government had built and operated most power plants and was spending more on electricity subsidies than it was on education, healthcare, and social welfare combined.
Benban proves that, with the right regulatory regime and cost structure, the private sector, supported by partners such as Africa50, can make solar power attractive, allowing governments to focus on other pressing priorities.
Indeed, in the time of COVID-19, partners such as Africa50 can play a key role in leveraging private finance to free up government budgets across the continent to deploy resources to fight the pandemic.
IRENA and Pacific Community Announce Joint Efforts to Boost Recovery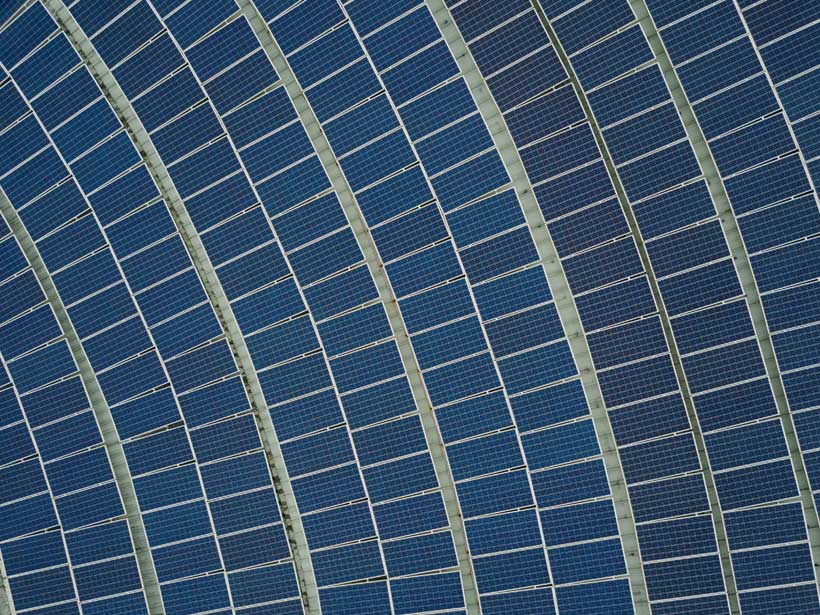 The International Renewable Energy Agency (IRENA) and the Pacific Community (SPC) will work together to support Pacific island countries transition their energy systems to renewable energy sources as part of a drive support the post-pandemic recovery.
With around 64 per cent of Pacific island residents living without access to reliable energy, and much of the region reliant on expensive and volatile fossil fuel imports, IRENA and SPC will renew their joint focus on reducing energy costs and improving energy security by increasing access to renewables. The partnership will also seek to deliver the broad socioeconomic benefits of the energy transformation for Pacific island communities.
Strengthening policy frameworks, attracting energy transformation investments and supporting project development aimed at driving this shift are of particular focus. IRENA has prioritised energy diversification efforts on Small Island Developing States (SIDS) as part of its UN Climate Action Summit commitment and its SIDS Lighthouses intiative has been recognised by the UN as an important catalyst for SIDS development.
"Pacific Islands are battling the adverse impacts of two major threats to stability and prosperity; the COVID-19 Pandemic and a warming planet," said IRENA Director-General Francesco La Camera. "We can take meaningful action to address both of these threats if our efforts are coordinated, collaborative, and far-sighted. Central to efforts must be the prioritisation of a decarbonised and decentralised energy system. By working together we can make a sustainable future a reality for the Pacific Islands."
Pacific economies have been significantly impacted by the pandemic, resulting job loss in the tourism and aviation sectors – primary contributors to regional gross domestic product.
"Through this partnership we are demonstrating our common commitment to supporting low cost, reliable and sustainable energy systems throughout the region," said SPC's Director-General Dr Stuart Minchin. "Renewable energy and energy efficiency initiatives will stimulate economic growth, create jobs, and contribute to a brighter future for all Pacific people."
Recognising renewable energy's ability to stimulate economic growth, cut energy costs and create local employment, IRENA and SPC have determined three transformative pathways that can catalyse the transition towards a more resilient, renewables-based energy system.
The first pathway will focus on creating effective national and regional energy policies, plans, legislation, and regulations. IRENA and SPC are already working closely with Pacific Island countries to develop renewable energy guidelines, enhance Nationally Determined Contributions (NDCs), and provide implementation support. SPC in collaboration with PRIF and other partners are currently developing the Framework for Energy Security and Resilience in the Pacific (FESRIP) 2021-2030, of which the Pacific SIDS has set a vision of 100 per cent renewable electricity.
SPC and IRENA will also work together to support the development and implementation of renewable energy and energy efficiency projects that have been severely impacted by the COVID-19 pandemic, such as tourism, agriculture-food production, and fisheries. This second transformative pathway will support game-changing renewable energy and energy efficiency projects that create jobs, substitute imported fuels, and add value. Examples include e-mobility and solar PV projects.
The third area of cooperation between the two organisations will focus on attracting investments to the Pacific SIDS. IRENA's calculations estimate that the Pacific will need to invest approximately USD 5.9 billion in driving this transition through installing an additional 1.8 GW to meet NDC targets. This will be supported through sustainable financing between project developed and investors to drive these priorities throughout this agreement.
SPC will host a dedicated IRENA-Pacific focal point to facilitate implementation of the collaboration.
Korea is putting innovation and technology at the centre of its clean energy transition
The successful implementation of the Korean government's Green New Deal will provide an opportunity to accelerate Korea's clean energy transition and place the country at the forefront of some of the energy industries of the future, according to a new policy review by the International Energy Agency.
Korea recently set a target of reaching carbon neutrality by 2050 to steer its energy sector away from today's dominance of fossil fuels and strong dependence on energy imports. To accelerate the transition to low-carbon energy, the government is committed to substantially increasing the share of renewable energy sources in the electricity supply, gradually phasing out coal, significantly improving energy efficiency and fostering the country's nascent hydrogen industry.
"Many of these measures will help Korea not only to advance its energy transition but also to improve its energy security – a high priority given the country's limited domestic energy production," said Dr Fatih Birol, the IEA Executive Director, who is launching the report today at an online event with Joo Young-joon, Deputy Minister at the Korean Ministry of Trade, Industry and Energy. "I welcome Korea's ambitious carbon-neutrality goal and the initial steps set out in its Green New Deal. The IEA is committed to supporting the government in these vital efforts."
In 2015, Korea became the first country in Northeast Asia to introduce a nationwide emissions trading system that sets a best practice example for other countries to follow. But more needs to be done to reduce the carbon intensity of Korea's energy supply, which is above the IEA average because of the high share of coal-fired power generation.
Plans by the government to close aging coal-fired plants reflect growing concerns among the population over climate change and local air pollution. The government can draw on this public support to swiftly introduce its planned environmentally friendly energy tax programme that will complement other policy measures, according to the IEA report.
Korea's private sector has a high capacity for technology innovation and its population has shown an almost unparalleled openness toward digitalisation. This closely links Korea's energy transition to efforts to spur investments in energy storage systems, smart grids and intelligent transport systems.
"Korea can draw on its technological expertise by addressing regulatory and institutional barriers in its energy markets and by fostering more active consumer engagement," Dr Birol said. "This can improve the way the energy markets operate, enhance competition and encourage the emergence of new business models."
The focus of Korea's energy transition must go beyond the power sector to target emissions from industry and transport, the IEA policy review says. The industrial sector is emissions-intensive and accounts for over half of Korea's final energy consumption despite the notable improvement in energy efficiency over the last decade. The IEA review welcomes the new policy emphasis on integrating individual energy efficiency measures as building blocks for smart energy industrial complexes. It will also be important to find a good balance between mandatory and voluntary measures to encourage further energy efficiency improvements in industry.
In the transport sector, Korea has well-established fuel economy standards for passenger vehicles, but progress is currently lagging behind government targets. The IEA applauds the government's plans to introduce fuel economy standards for heavy goods vehicles, which would put Korea at the forefront of global efforts.
Korea has set ambitious goals for the roll-out of electric mobility and also to establish itself as a leading exporter of hydrogen and fuel cell vehicles by 2040. Those targets and the commitment to research and innovation more broadly are commendable, but Korea also needs to reappraise the role public transport could play in the future, according to the report.
$600 Million ADB Loan to Expand Energy Access in Eastern Indonesia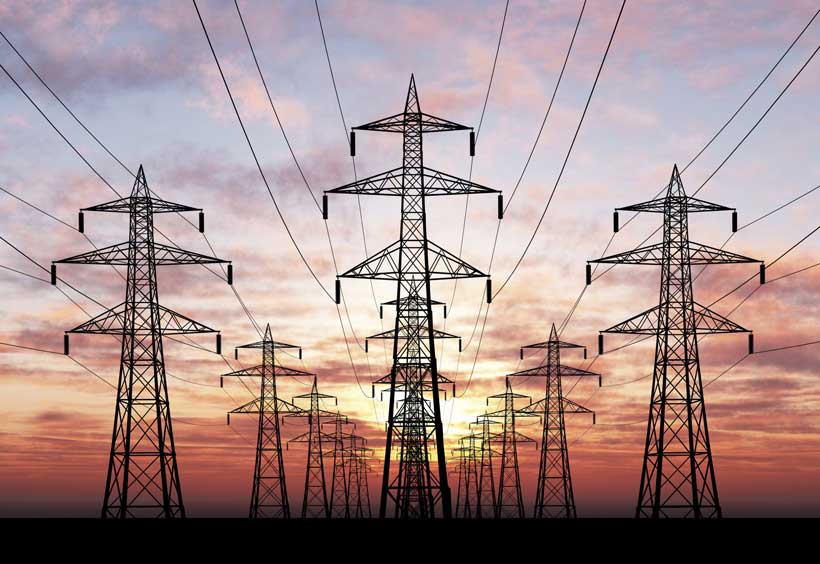 The Asian Development Bank (ADB) has approved a $600 million loan to help the State Electricity Corporation (PLN), Indonesia's state-owned power company, expand electricity access and promote renewable energy in eastern Indonesia. The program also includes two grants, at $3 million each, from the Japan Fund for Poverty Reduction and the Asia Clean Energy Fund.
The second phase of the Sustainable Energy Access in Eastern Indonesia–Electricity Grid Development Program supports efforts by PLN to expand electricity access and improve service reliability in nine provinces in the outer regions of Kalimantan, Maluku, and Papua. The first phase of the program began in 2017 and covered eight provinces in Sulawesi and Nusa Tenggara.
"The program will boost sustainable, equitable, and reliable access to electricity among the communities in remote eastern Indonesia, including through the use of solar and other renewable sources," said ADB Southeast Asia Energy Director Toru Kubo. "Reliable electricity is essential for people to access job opportunities, education, and health services, especially during the coronavirus disease (COVID-19) pandemic. The program will also support eastern Indonesia's economic recovery from the pandemic and contribute to equitable and resilient growth."
Indonesia's economy has doubled in size since 2000 and the national poverty rate declined to 9.7% in 2018 from 19.1% in 2000. Such gains are now threatened by the COVID-19 pandemic. ADB expects Indonesia's economy to contract by 1.0% in 2020, compared with a 5.0% expansion in 2019. To cushion the economic shock, the government has announced free electricity for 24 million poor households and a 50% discount for 7 million more households, which could reduce PLN's revenue and financing capacity.
The government has been pushing to develop the country's economic growth centers beyond Java, where more than half of the population live. Residents in eastern Indonesia currently have limited access to electricity, with up to 56% of households having inadequate or no electricity access in Papua and 28% in Maluku—much higher than the national average of 4%. The government has prioritized 433 villages currently without access to electricity, all of them located in the eastern provinces of Papua, West Papua, East Nusa Tenggara, and Maluku.
Expanded electrification in eastern Indonesia is a key part of the government's infrastructure investment plan, with the goal of electricity for all by 2024. The government plans to increase the share of renewable energy in the total energy mix to 23% by 2025, up from 13% in 2016. It also hopes to eliminate diesel use to the extent possible, a task most challenging in the remote eastern regions.
"The program will increase PLN's delivery of electricity powered by renewable energy to remote communities by six-fold and reduce indoor kerosene and wood consumption, which is expected to generate significant environmental and social benefits," said ADB Energy Specialist Diana Connett.
The first phase of the program in Sulawesi and Nusa Tenggara has proved successful. By the end of 2019, the number of new customers increased by 1.53 million, exceeding the program's target of 1.37 million. The second phase of the program aims to provide electricity to 1.55 million new customers by 2024 across the nine provinces.
The results-based loan to PLN, with a sovereign guarantee from the Government of Indonesia, will support the utility's efforts to install medium- and low-voltage power distribution infrastructure. It will also help PLN staff better manage assets and safely dispose of waste equipment, as well as improving procurement and payment systems.
The grant from the Asia Clean Energy Fund will help renewable energy plants apply advanced technologies to improve system design and maintenance. The Japan Fund for Poverty Reduction grant will support measures to install power connections for poor households and help PLN conduct a longitudinal social and gender impact assessment.
Other ADB energy initiatives include two ongoing private sector loans supporting wind and solar power generation in eastern Indonesia. They also include policy-based loans that, along with technical assistance, help strengthen sector governance and fiscal sustainability, boost private sector investment, and promote clean and efficient energy options.