ADB, APPC Sign Loan for Gas-Fired Power Plant to Enhance Afghanistan's Energy Security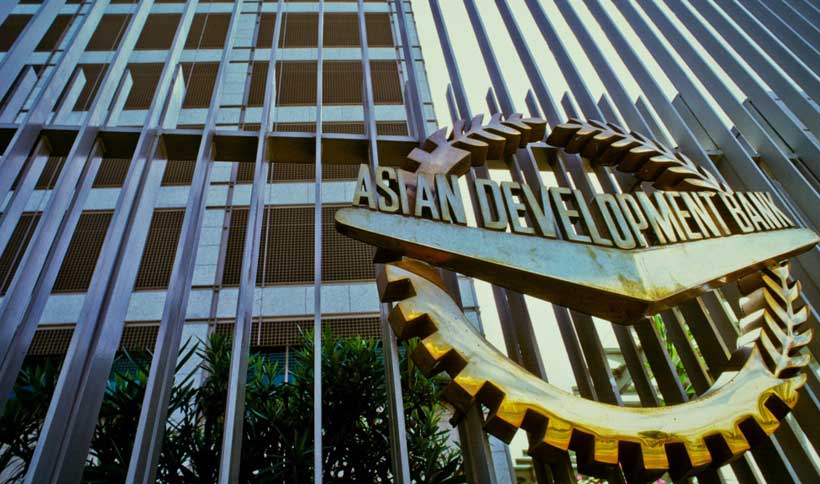 The Asian Development Bank (ADB) and the Afghan Power Plant Company Limited (APPC) today signed a $10 million loan as part of a financing package for the Mazar gas-fired power plant, supporting Afghanistan's efforts to achieve long-term energy security through affordable domestic power sources. The project is the first private sector gas-fired plant in Afghanistan to be funded by development finance institutions.
The agreement was signed by Director of Infrastructure Finance, South Asia, Central Asia, and West Asia at ADB's Private Sector Operations Department Shantanu Chakraborty, and APPC Chairman Ismail Ghazanfar. ADB will also administer a $10 million loan for the project provided by the Leading Asia's Private Infrastructure Fund (LEAP). The project is cofinanced by International Finance Corporation and DEG – Deutsche Investitions- und Entwicklungsgesellschaft mbH.
The loan provides long-term financing to build and operate a 58.56-megawatt gas-fired power plant located near Mazar-i-Sharif in northern Afghanistan. The project cost a total $89 million, will use indigenous gas and is expected to generate 404 gigawatt-hours of power annually. It represents a significant engagement by ADB to support essential infrastructure through the private sector in a fragile and conflict-affected situation, in line with ADB's long-term corporate strategy, Strategy 2030.
"This project is definitive proof that indigenous gas-based power generation is capable of displacing electricity imports in Afghanistan and helping to deliver energy security," said Mr. Chakraborty. "Its success will send an important signal to the market that Afghanistan's power industry is now ready to attract more private sector investment and financing."
"Ghazanfar Group is honored to have the support of international development banks including ADB for this first-of-its-kind project in Afghanistan," said Mr. Ghazanfar. "This is a first step in Ghazanfar Group's vision of helping to develop 5,000 megawatts of energy generation facilities in Afghanistan through partnerships with international development banks, local and international companies, and the Government of Afghanistan."
APPC is a special purpose vehicle owned by Ghazanfar Group, one of Afghanistan's largest conglomerates, and Egyptian construction company Hassan Allam Holdings, one of the largest privately-owned corporations in the Middle East. Ghazanfar Group, established in 1910, operates in Afghanistan, Central Asia and the Middle East in a variety of sectors including upstream, midstream and downstream oil and gas, banking, construction, logistics, and power.
Afghanistan has the world's lowest electricity penetration rate, with only 34% of the population connected to the grid as of 2019. Since 2005, energy demand has grown at nearly twice the economic growth rate. The country imports at least 75% of its energy needs.
LEAP was established in 2016 with a $1.5 billion capital commitment from the Japan International Cooperation Agency. It is focused on delivering high quality and sustainable private sector infrastructure projects that reduce carbon emissions, improve energy efficiency, and offer accessible and affordable health care, education, and communication services to ADB's developing member countries.
Greek shipowners do not care about the boycott of Russian oil
European sanctions against Russian oil will only lead to higher prices, it will hit the pocket of the end consumer, says Nicolas A. Vernicos, the largest Greek ship owner and president of the International Chamber of Commerce. He made this statement in connection with the decision of the European Union to impose a price cap on Russian oil.
The French 'Liberation' published an interview with N. Vernicos under the title "Russian oil: Greek shipowners, in whose hands half of the world's tankers, do not care about the boycott."
Vernicos says: "Transportation costs, which are already skyrocketing, will rise even faster, but the embargo on the transportation of Russian oil by sea will have a positive effect on shipowners, because we will become richer."
At the same time, he warns that Greece will comply with the new conditions. The European decision on sanctions will bring a net benefit only to maritime carriers. Nicolas A. Vernicos recalls: "The Greek shipping community is the strongest in the world… Nothing can be done without it, and the Greeks will definitely find a way around the sanctions."
And on the fact that prices will rise, Russia will also earn.
'Liberation' writes that in the hands of the Greeks 21% of the world's shipping tonnage and 40% of the world's tonnage in the transportation of oil, their trade cooperation with Russia has existed since the 19th century, and they do not intend to stop it.
The EU countries have already agreed on the issue. An agreement was reached to set the price limit at $60 per barrel. The decision came into force on 5 December.
International Affairs
OPEC+ agrees to stick to its existing policy of reducing oil production
Led by Saudi Arabia and Russia, OPEC+ agreed in early October to reduce production by 2 million barrels per day from November, – informs CNBC.
An influential alliance of oil producers on Sunday agreed to stay the course on output policy ahead of a pending ban from the European Union on Russian crude.
OPEC and non-OPEC producers, a group of 23 oil-producing nations known as OPEC+, decided to stick to its existing policy of reducing oil production by 2 million barrels per day, or about 2% of world demand, from November until the end of 2023.
The European Union is poised to ban all imports of Russian seaborne crude from Monday, while the U.S. and other members of the G-7 will impose a price cap on the oil Russia sells to countries around the world.
The Kremlin has previously warned that any attempt to impose a price cap on Russian oil will cause more harm than good.
Led by Saudi Arabia and Russia, OPEC+ agreed in early October to reduce production by 2 million barrels per day from November. It came despite calls from the U.S. for the group to pump more to lower fuel prices and help the global economy…
The looming Russian oil price "cap" has all the hallmarks of a historic debacle in the making, – notes "The Hill".
For months, the United States and the G-7 have haggled over a complex plan to constrain the money that the Kremlin makes from some of its oil exports.
Despite Russian war against Ukraine and subsequent Western sanctions on his regime, Russia is swimming in petrol dollars. By the end of the year, the Russian Economy Ministry estimates that the country will have made a record $338 billion from its energy exports.
Together with America's existing embargo on Russian crude, when the European Union's oil embargo comes into full force on Dec. 5, policymakers fear that the move will constrain global petroleum supplies and push prices upward.
Assuming that EU and G-7 leaders can sort out their current price puzzle and fix Russian crude below what the international market would prefer to pay, who will pick winners and losers in the subsequent scramble for cheap Kremlin oil: Putin and his energy cronies?
The Russian oil "cap" would not be necessary if the Biden White House had been making it easier to open the spigots of American oil from the start. The president's pledge of "no more drilling" in America continues to undercut his economic and foreign policy against Russia.
If the Russian oil price cap fails to materialize or work as officials intend, the United States and its allies should drop the scheme, – stresses "The Hill".
G7 agrees oil price cap: reducing Russia's revenues, while keeping global energy markets stable
The international Price Cap Coalition has finalised its work on implementing an oil price cap on Russian seaborne crude oil. EU Member States in the Council have also just approved in parallel its implementation within the EU.
The cap has been set at a maximum price of 60 USD per barrel for crude oil and is adjustable in the future in order to respond to market developments. This cap will be implemented by all members of the Price Cap Coalition through their respective domestic legal processes.
Ursula von der Leyen, President of the European Commission, said, "The G7 and all EU Member States have taken a decision that will hit Russia's revenues even harder and reduce its ability to wage war in Ukraine. It will also help us to stabilise global energy prices, benefitting countries across the world who are currently confronted with high oil prices."
While the EU's ban on importing Russian seaborne crude oil and petroleum products remains fully in place, the price cap will allow European operators to transport Russian oil to third countries, provided its price remains strictly below the cap.
The price cap has been specifically designed to reduce further Russia's revenues, while keeping global energy markets stable through continued supplies. It will therefore also help address inflation and keep energy costs stable at a time when high costs – particularly elevated fuel prices – are a great concern in the EU and across the globe.
The price cap will take effect after 5 December 2022 for crude and 5 February 2023 for refined petroleum products [the price for refined products will be finalised in due course]. It will enter into force simultaneously across all Price Cap Coalition jurisdictions. The price cap also provides for a smooth transition – it will not apply to oil purchased above the price cap, which is loaded onto vessels prior to 5 December and unloaded before 19 January 2023.
More Information
The EU's sanctions against Russia are proving effective. They are damaging Russia's ability to manufacture new weapons and repair existing ones, as well as hinder its transport of material.
The geopolitical, economic, and financial implications of Russia's continued aggression are clear, as the war has disrupted global commodities markets, especially for agrifood products and energy. The EU continues to ensure that its sanctions do not impact energy and agrifood exports from Russia to third countries.
As guardian of the EU Treaties, the European Commission monitors the enforcement of EU sanctions across the EU.
The EU stands united in its solidarity with Ukraine, and will continue to support Ukraine and its people together with its international partners, including through additional political, financial, and humanitarian support.