Thailand: small, low-tech firms suffer the most during COVID-19 pandemic
Small-size and low-tech firms have suffered the most from the COVID-19 crisis, according to research conducted by the United Nations Industrial Development Organization (UNIDO), part of the United Nations Country Team in Thailand.
The Impact Assessment of COVID-19 on the Thai Industrial Sector, highlights that small-size and low-tech firms have suffered due firstly to reduced orders and secondly to a shortage of inputs including raw materials due to the disruption of the supply chain.
Reduced orders have led to a fall in revenue, which has compounded the shortage of cash flow, leaving small firms struggling. If containment measures are extended for a longer period, nearly half of the small size firms could be severely impacted.
Firms do not see laying off of employees as a primary coping measure. Cutting operational costs, accessing loans, and using technology are preferred options to deal with the immediate impact of the pandemic.
Deferment of tax payments, reductions of social contributions and operational costs, including rent and utility payments, and improved loan terms are amongst the supportive measures most preferred from the government.
"We believe that the most helpful recovery support is to immediately restart and stimulate demand for goods and services," said Stein Hansen, Regional Director and Representative of UNIDO. "Moreover, we would like to recommend that the government invests in advanced technology, as the COVID-19 crisis is likely to result in the structural transformation of manufacturing, to a new normal. Whilst this new normal is still to be navigated, it appears most likely that it will be more digitized, more circular and more resilient."
Gita Sabharwal, the UN Resident Coordinator in Thailand, added that "the small and medium-sized businesses are the backbone of the Thai economy. Therefore, we need new and innovative ways to provide support in response to COVID-19, as this will save jobs and secure livelihoods. These include proactive consultations and coaching, providing incentives for productivity-enhancing investments, promoting digital adoption, and climate-friendly technology to ensure competitiveness of SME's."
The findings in the assessment have been gathered from an online survey carried out in collaboration with the Ministry of Industry, the Industrial Estate Authority of Thailand and the Small and Medium Enterprise Institute under the Federation of Thai Industries, and UNIDO's networks in Thailand.
Impact Assessment of COVID-19 on the Thai Industrial Sector, is part of a series of assessments of COVID-19 conducted by UN Thailand. Aassessments of the socio-economic impact of COVID-19, the pandemic's bearing on the labour market will be launched in the later this month.
Digital Technologies Could Help Uganda's Economy Recover Faster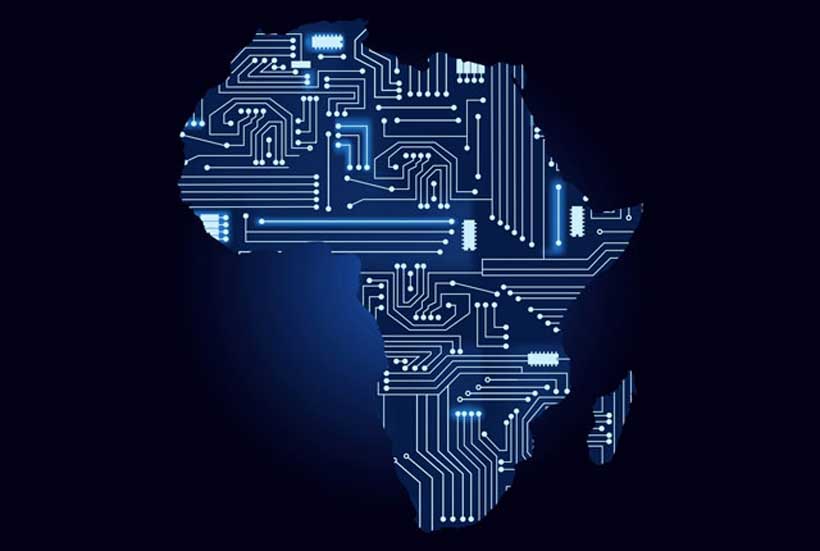 Uganda's real gross domestic product (GDP) growth in 2020 is projected to be between 0.4 and 1.7% compared to 5.6% in 2019, according to the latest edition of the Uganda Economic Update released by the World Bank today.
The report, "Digital Solutions In A Time of Crisis" shows the economy has suffered from the triple shocks of the COVID-19 (coronavirus) related economic and social disruption, a locust invasion and floods. Up to three million Ugandans could fall into poverty due to economic hardship and a lack of alternative means of survival.
Global and local restrictions in the movement of people and goods and provision of services to contain the COVID-19 pandemic have resulted in lower consumption, loss of jobs and a 43% reduction in remittances. Due to a sharp drop in tax revenues, Government has also been forced to borrow much more to continue providing services to Ugandans.
Uganda, however, remains at low risk of debt distress based on the April 2020 joint World Bank-IMF debt sustainability analysis. With total debt service (interest and principal due) expected to average around 55 percent of government revenues over the next three years, there is a need to cut back on non-priority spending in order to provide essential public services such as health, education, water and sanitation and electricity.
A more widespread pandemic could pose significant risks to the outlook, as well as any further significant locust invasion. Weak economic growth in the post COVID-19 period will continue to reduce overall consumption and commodity demand. In addition, crude oil prices are expected to average $35 per barrel this year and $42 per barrel in 2021. Although this will limit external inflationary pressures for import-dependent Uganda, these prices are below the estimated breakeven price of $60 for oil production in Uganda. This could negatively impact Uganda's prospects of becoming an oil producer within the next four to five years.
The increased use of digital technologies during the COVID-19 lockdown such as mobile money, on-line shopping, on-line education, digital disease surveillance and monitoring, and dissemination of public health messages shows the great potential to support faster economic recovery and strengthen resilience against similar shocks.
"The digital space in Uganda is very innovative – and has quickly adapted during the pandemic. Fintechs have offered payment options, and digital solutions have reinforced and enabled the health sector's calls to social distance and limit movement and contact. These solutions, if upscaled and developed to their potential would boost the digital economy and maximize its benefits to Ugandans," said Tony Thompson, World Bank Country Manager for Uganda.
The report points to the current national ID system as one of the successes of technological advancement, which can be leveraged to support more efficient e-government systems and authentication by the public and private sectors while expanding financial inclusion, strengthening social protection delivery, supporting immigration control and refugee management.
While Uganda has made reasonable technological strides, the analysis notes that it still lags with a phone penetration rate of 69.2% of the population, far below the average of 84%for Africa. There are gender and geographical gaps in access; for example, 46% t of female adults have access to mobile phone compared to 58% of male adults. Similarly, adults in urban areas are more likely to own mobile phones (70%) and have access to the internet (25%) compared to adults in rural areas (46%own phones and 5 percent have internet access).
The economic update makes several recommendations for the economy and ICT sector, including implementing supportive policies and regulation, review of taxation in the digital economy, leveraging technology to support the health sector and economic recovery through increased digitalization of agribusiness and manufacturing, expansion of social safety nets, and transparency and accountability of government's response to COVID-19. It also recommends the development of a coherent strategy of ecosystem support and catalyzing regional and global integration of Uganda's digital economy.
"There are areas of the economy that have shown resilience in the current crisis and by leveraging digital technologies are inventing new ways of operating and doing business," said Richard Walker, World Bank Senior Economist for Uganda.
Safeguarding Your Mailbox from Spam, Hack & Phishing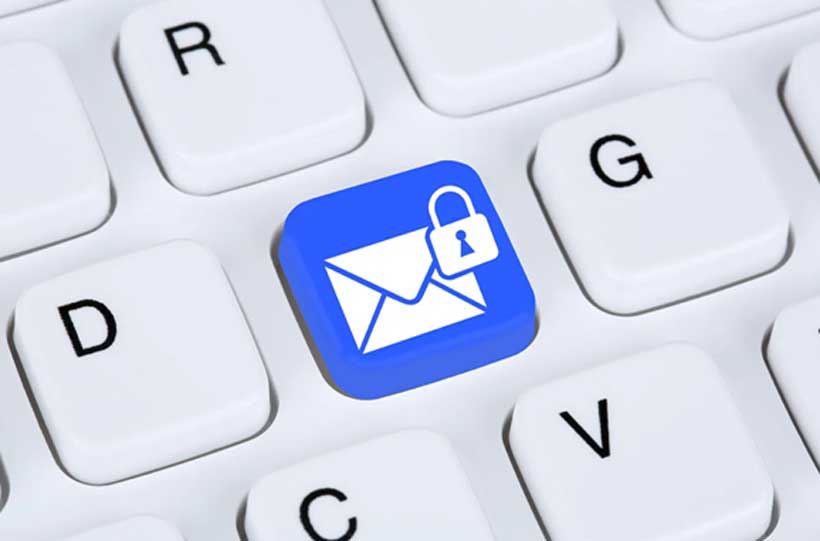 An email goes a long way before getting to the addressee. After all, malicious software may be introduced in this chain or the server owner intentionally takes certain actions to obtain confidential information and damage the mail server by sending spam. In addition, the recipient may be an attacker and use the information received for a personal gain.
However, that's not all. An additional problem is associated with the massive use of personal mobile devices to access corporate mail services. In the case of a device hack, the company's reputation is damaged and important information is lost or stolen. Luckily, all problems can be solved comprehensively. There are email protection systems and the spam email checker Cleantalk email checker that can help you do that.
Email Security Methods
Comprehensive protection of information is aimed at the following tasks:
Ensuring the unhindered receipt of letters by the addressee, without the possibility of their interception, opening, reading, as well as the prevention of possible forgery;
Protection of information sent via e-mail from its distribution by an attacker without the knowledge of the sender;
Blocking and the automatic deletion of spam email entries and attempts to hack a mail server.
To achieve all the above goals, traditional cryptography methods are used, while protection against possible forgery involves the use of the electronic digital signature. The technical side of the security issue most often involves the installation of a special, independently compiled software module (plug-in) for the mail client. This is usually enough because this small-sized additional software automatically encrypts letters and signs them. Possible vulnerabilities in such a set of security measures appear only in the following cases:
The installation of clearly weak cryptographic algorithms;
Malfunctioning cryptographic algorithms or protocols involved;
Bookmarks originally made by the attacker into cryptographic algorithms that make it possible to crack email;
Actions of a virus capable of intercepting an already decrypted message on the device of the addressee or gaining access to the keys of the sender's machine.
With an integrated approach to protecting mail or when using professional solutions, these vulnerabilities are identified and eliminated.
Antispam Action Algorithm
After checking the received message, the solution determines its status: spam, possible spam, or not spam. When analyzing email contents, the following assessment criteria are applied:
The blacklist of senders, as well as the list of spam phrases – If the sender is not present in the blacklist and contains no content considered as spam, the email is marked as not spam. If a sender is listed in the blacklist or there are "no-go" phrases in the email, the letter is blocked and doesn't land in your mailbox.
Headers – The header text is analyzed using the special algorithm, embedded images and links are checked as well.
Email structure – By analyzing the email structure, its status can be determined as well.
Some services also check the IP address of a sender. In case the same IP is involved in many "email-sending" operations within a short period of time, it is considered a spam bot and all its activities are blocked on your end.
UN and Sony PlayStation team up with new virtual experience to raise gamers' awareness of climate change
The UN Environment Programme (UNEP) and Sony PlayStation have teamed up to create an immersive virtual reality experience designed to increase global awareness about what a climate change-friendly lifestyle looks like.
For the first time, UNEP and Sony have collaborated using the DreamsTM platform to create an immersive video that seeks to bring viewers face to face with their individual carbon footprints. It takes the audience on a 5 minute journey through an average day, observing what they eat, how they travel and the homes they live in. The video ends with viewers witnessing a giant 34 meter high heaving ball illustrating the carbon footprint of an average person in a developed country.
"COVID has brought unprecedented disruption to how we live our lives, but now as we move out of lock-downs, we have an opportunity to develop new habits that can keep us within the safe limits of a 1.5 degree world. We hope that this 'virtual reality check' will show people how beautiful and possible these new lifestyle choices are" said Ligia Noronha, Director of UNEP's Economy Division
As a member of the Playing for the Planet Alliance, launched in 2019 with the support of UNEP, Sony hopes to see more game designers becoming more deliberate about tackling climate change. The Alliance hosted a Green Mobile Green Jam with 11 companies in April that will see more companies integrate green activations into their games.
Explaining this project's approach, lead illustrator Martin Nebelong said, "Virtual reality is an extraordinary storytelling medium for climate change – as an artist, I wanted to design a beautiful and sometimes frightening experience that shows the true scale of our emissions and the impacts we should expect to see. This is not possible in two dimensions."
Speaking in support of the initiative, Kieren Mayers, Director of Environment and Technical Compliance at Sony PlayStation said, "Gaming reaches a huge audience worldwide, and has the power to inspire social change. Sony Group has a global environmental plan "Road to Zero", and following, and following our commitment at the September 2019 UN Climate Summit in New York, we have partnered with UNEP to explore various ways to use gaming and virtual reality to educate and bring messages of hope – and are excited to see this video using DreamsTM as one of the first initiatives from this."
Viewers will not need virtual reality devices to experience it – the video will also be streamed through Youtube in a 360 degree format so that viewers can interact with the experience on desktops or mobile devices. The video will also be shared via Earth School which has been visited by some 700,000 young people as a result of UNEP's collaboration with TED-Ed for students and educators around the world.