Future EU-UK relations: next steps
The UK leaving the EU is not the end of cooperation. Talks are ongoing to determine how the two will work together on anything from trade to transport and the fight against crime.
The EU and the UK face many of the same challenges such as climate change and police cooperation and have much to gain from working together on these issues.
The Withdrawal Agreement, which has been ratified by both parties, covers the protection of the rights of EU citizens in the UK and UK citizens living in other parts of the EU, the UK's financial commitments undertaken as a member state, as well border issues (especially between the UK and the Republic of Ireland) and this needs to be implemented in full.
Future relations will be part of a separate agreement, which is currently being negotiated on the basis of the political declaration that was approved and ratified by both parties.
Parliament's position
In a resolution adopted on 12 February, MEPs called for a comprehensive agreement that includes a level playing field to be guaranteed through robust commitments and an agreement on fisheries.
On 29 May, David McAllister, chair of Parliament's UK Coordination Group, said in a statement: "Parliament will not consent to an agreement that does not include provisions on level playing field, fundamental rights, robust governance and a stable framework for fisheries.
"It also considers the full implementation of the Withdrawal Agreement, co-signed by the UK Prime Minister, to be crucial."
Members of the foreign affairs and trade committees reiterated their overwhelming support for the EU position in the talks between the EU and the UK on their future relationship on 12 June. All MEPs will vote on the draft resolution during the plenary session on 17-19 June.
The committee votes came ahead of a conference on the ongoing talks on 15 June with UK Prime Minister Boris Johnson, European Council President Charles Michel and Commission President Ursula Von der Leyen and the participation of Parliament President David Sassoli. After the conference, they issued a joint statement.
What the future relations agreement will cover
The issues in any agreement on future relations range from the exchange of goods and services to the environment, research, education and so on.
One of the key negotiations will concern the conditions and principles for future trade, including the questions of possible tariffs, product standards, a level-playing field, fisheries, the respect of fundamental rights and how to resolve disputes.
Citizens
Citizens' rights are protected by the withdrawal agreement. EU citizens in the UK and Brits in the EU have the right to continue living and working where they are now. This topic will remain a key concern for the European Parliament, for example regarding freedom of movement and health coverage for EU citizens in the UK. MEPs are following closely how the withdrawal agreement is being implemented.
Timescale
Under the withdrawal agreement, there is a transition period until the end of December 2020. During the transition period, the UK has access to the single market and is subject to EU legislation, although it is no longer be able to shape new EU laws.
The aim is to conclude talks before the end of the transition period. The transition period can be extended upon request once, but the decision to do so must be taken before 1 July.
If no agreement is reached by the end of the transition period, the UK will trade with the EU under World Trade Organization rules.
How the negotiations work
Former commissioner Michel Barnier leads the negotiations on behalf of the EU, based on political guidelines issued by the European Council. Barnier also led negotiations on the withdrawal agreement.
MEPs are able to influence negotiations by adopting resolutions setting out the Parliament's position. Parliament set up a UK contact group, led by German EPP member David McAllister, who is the chair of the foreign affairs committee, to liaise with EU negotiator Barnier and coordinate with parliamentary committees that are involved.
Any agreement can only enter into force if it is approved by the European Parliament and the Council. Unlike the withdrawal agreement, it is also possible that the agreement on future relations will also have to be approved by national parliaments if it refers to competences the EU shares with member states. It will also need to be approved by the UK.
Coronavirus: Commission unveils EU vaccines strategy
Today, to help protect people everywhere, the European Commission is presenting a European strategy to accelerate the development, manufacturing and deployment of vaccines against COVID-19. An effective and safe vaccine against the virus is our best bet to achieve a permanent solution to the pandemic. Time is of the essence. Every month gained in finding such a vaccine saves lives, livelihoods and billions of euros. Today's strategy proposes a joint EU approach and builds on the mandate received from EU health ministers.
European Commission President Ursula von der Leyen said: "This is a moment for science and solidarity. Nothing is certain, but I am confident that we can mobilise the resources to find a vaccine to beat this virus once and for all. We must be ready to manufacture and deploy such a vaccine across Europe and the world. This vaccine will be a breakthrough in the fight against the coronavirus, and a testament to what partners can achieve when we put our minds, research and resources together. The European Union will do all in its power to ensure that all peoples of this world have access to a vaccine, irrespective of where they live."
Commissioner for Health and Food Safety Stella Kyriakides said: "Working together will increase our chances of securing access to a safe and effective vaccine at the scale we need and as quickly as possible. It will ensure fair and equitable access for all across the EU and globally, thus offering the best opportunity of finding a permanent exit strategy from the COVID-19 crisis. This is the EU at its best: pooling resources, joining efforts, bringing tangible results to the everyday lives of people. No one is safe until everyone is safe and we will leave no stones unturned in our efforts to protect EU and global citizens."
Vaccine development is a complex and lengthy process. With today's strategy, the Commission will support efforts to accelerate the development and availability of safe and effective vaccines in a timeframe between 12 and 18 months, if not earlier. Delivering on this complex undertaking requires running clinical trials in parallel with investing in production capacity to be able to produce millions, or even billions, of doses of a successful vaccine. The Commission is fully mobilised to support the efforts of vaccine developers in their endeavour.
This is not a European challenge, but a global one. The European Union will not be safe until the entire world has access to a vaccine, and as such, the EU and its Member States have both a responsibility and an interest to make a vaccine universally available.
An important step towards joint action between Member States has already been taken in the formation of an inclusive vaccine Alliance by France, Germany, Italy, and the Netherlands. The EU Vaccine Strategy will implement a joint approach going forward.
The strategy has the following objectives:
Ensuring the quality, safety and efficacy of vaccines.
Securing swift access to vaccines for Member States and their populations while leading the global solidarity effort.
Ensuring equitable access to an affordable vaccine as early as possible.
The EU strategy rests on two pillars:
Securing the production of vaccines in the EU and sufficient supplies for its Member States through Advance Purchase Agreements with vaccine producers via the Emergency Support Instrument. Additional financing and other forms of support can be made available on top of such agreements.
Adapting the EU's regulatory framework to the current urgency and making use of existing regulatory flexibility to accelerate the development, authorisation and availability of vaccines while maintaining the standards for vaccine quality, safety and efficacy.
Advance Purchase Agreements
In order to support companies in the swift development and production of a vaccine, the Commission will enter into agreements with individual vaccine producers on behalf of the Member States. In return for the right to buy a specified number of vaccine doses in a given timeframe, the Commission will finance part of the upfront costs faced by vaccines producers. This will take the form of Advance Purchase Agreements. Funding provided will be considered as a down-payment on the vaccines that will actually be purchased by Member States.
The related funding will come from a significant part of the €2.7 billion Emergency Support Instrument. Additional support will be available through loans from the European Investment Bank.
Financing criteria
When taking the financing decision on what vaccines to support, the following non-exhaustive criteria will be taken into account, including: soundness of scientific approach and technology used, speed of delivery at scale, cost, risk sharing, liability, coverage of different technologies, early engagement with EU regulators, global solidarity, and capacity to supply through development of production capacity within the EU.
There is always a risk that supported candidates fail during clinical trials. This Strategy is therefore similar to an insurance policy, by transferring some of the risks from industry to public authorities in return for assuring Member States of equitable and affordable access to a vaccine, should one become available.
A flexible and robust regulatory process
Regulatory processes will be flexible but remain robust. Together with the Member States and the European Medicines Agency, the Commission will make the greatest use of existing flexibilities in the EU's regulatory framework to accelerate the authorisation and availability of successful vaccines against COVID-19. This includes an accelerated procedure for authorisation, flexibility in relation to labelling and packaging, and a proposal to provide temporary derogations from certain provisions of the GMO legislation to speed up clinical trials of COVID-19 vaccines and medicines containing genetically modified organisms.
Global solidarity
The EU is contributing to the global effort for universal testing, treatment and vaccination by mobilising resources through international pledging and by joining forces with countries and global health organisations through the Access To Covid-19 Tools (ACT) Accelerator collaborative framework. The Global Coronavirus Response pledging campaign raised €9.8 billion by the end of May 2020. A second step is underway in partnership with Global Citizen and other governmental and non-governmental partners, culminating in a global pledging summit on 27 June.
The European Commission is committed to the principle of universal, equitable and affordable access to vaccines, especially for the most vulnerable countries. It is ready to explore with international partners if a significant number of countries would agree to pool resources for jointly reserving future vaccines from companies for themselves as well as for low and middle-income countries at the same time. The high-income countries could act as an inclusive international buyers' group, thus accelerating the development of safe and effective vaccines and maximise access to them for all who need it across the world.
Pay Transparency: Commission proposes measures to ensure equal pay for equal work
The European Commission has today presented a proposal on pay transparency to ensure that women and men in the EU get equal pay for equal work. A political priority of President von der Leyen, the proposal sets out pay transparency measures, such as pay information for job seekers, a right to know the pay levels for workers doing the same work, as well as gender pay gap reporting obligations for big companies. The proposal also strengthens the tools for workers to claim their rights and facilitates access to justice. Employers will not be allowed to ask job seekers for their pay history and they will have to provide pay related anonymised data upon employee request. Employees will also have the right to compensation for discrimination in pay.
New measures, which take into account the impact of COVID-19 pandemic on both, employers but also on women, who have been hit in particular hard, will increase awareness about pay conditions within the company and give more tools to employers and workers to address the pay discrimination at work. This will address a number of substantial factors contributing to the existing pay gap and is particularly relevant during COVID-19 pandemic, which is reinforcing gender inequalities and puts women into greater risk of poverty exposure.
President of the European Commission, Ursula von der Leyen, said: "Equal work deserves equal pay. And for equal pay, you need transparency. Women must know whether their employers treat them fairly. And when this is not the case, they must have the power to fight back and get what they deserve."
Vice-President for Values and Transparency, Vera Jourová said: "It is high-time both women and men are empowered to claim their right. We want to empower job seekers and workers with tools to demand fair salary and to know and claim their rights. This is also why employers must become more transparent about their pay policies. No more double standards, no more excuses."
Commissioner for Equality, Helena Dalli, said: "The pay transparency proposal is a major step toward the enforcement of the principle of equal pay for equal work or work of equal value between women and men. It will empower workers to enforce their right to equal pay and lead to an end to gender bias in pay. It will also allow for the detection, acknowledgment and addressing of an issue that we wanted to eradicate since the adoption of the Treaty of Rome in 1957. Women deserve due recognition, equal treatment and value for their work and the Commission is committed to ensuring that workplaces meet this objective."
Pay transparency and better enforcement of equal pay
The legislative proposal focuses on two core elements of equal pay: measures to ensure pay transparency for workers and employers as well as better access to justice for victims of pay discrimination.
Pay transparency measures:
Pay transparency for job-seekers – Employers will have to provide information about the initial pay level or its range in the job vacancy notice or before the job interview. Employers will not be allowed to ask prospective workers about their pay history.
Right to information for employees – Workers will have the right to request information from their employer on their individual pay level and on the average pay levels, broken down by sex, for categories of workers doing the same work or work of equal value.
Reporting on gender pay gap – Employers with at least 250 employees must publish information on the pay gap between female and male workers in their organisation. For internal purposes, they should also provide information on the pay gap between female and male employees by categories of workers doing the same work or work of equal value.
Joint pay assessment – Where pay reporting reveals a gender pay gap of at least 5% and when the employer cannot justify the gap on objective gender neutral factors, employers will have to carry out a pay assessment, in cooperation with workers' representatives.
Better access to justice for victims of pay discrimination:
Compensation for workers – workers who suffered gender pay discrimination can get compensation, including full recovery of back pay and related bonuses or payments in kind.
Burden of proof on employer – it will be by default for the employer, not the worker, to prove that there was no discrimination in relation to pay.
Sanctions to include fines – Member States should establish specific penalties for infringements of the equal pay rule, including a minimum level of fines.
Equality bodies and workers' representatives may act in legal or administrative proceedings on behalf of workers as well as lead on collective claims on equal pay.
The proposal takes into account the current difficult situation of employers , in particular in private sector, and maintains proportionality of measures while providing flexibility for small and medium enterprises (SMEs) and encouraging Member States to use available resources for reporting of data. The annual costs of pay reporting for the employers are estimated to be from €379 to €890 or companies with 250+ employees.
Next steps
Today's proposal will now go to the European Parliament and the Council for approval. Once adopted, Member States will have two years to transpose the Directive into national law and communicate the relevant texts to the Commission. The Commission will carry out an evaluation of the proposed Directive after eight years.
Background
The right to equal pay between women and men for equal work or work of equal value has been a founding principle of the European Union since the Treaty of Rome in 1957. The requirement to ensure equal pay is set out in Article 157 TFEU and in Directive on the principle of equal opportunities and equal treatment of men and women in matters of employment and occupation.
The European Commission adopted a Recommendation on strengthening the principle of equal pay between men and women through transparency in March 2014. Despite this, the effective implementation and enforcement of this principle in practice remains a major challenge in the European Union. The European Parliament and the Council have repeatedly called for action in this area. In June 2019, the Council called on the Commission to develop concrete measures to increase pay transparency.
President von der Leyen announced binding pay transparency measures as one of her political priorities for this Commission. This commitment was reaffirmed in the Gender Equality Strategy 2020-2025 and today the Commission is presenting a proposal to that end.
The gender dimension must be included in the COVID-19 recovery plans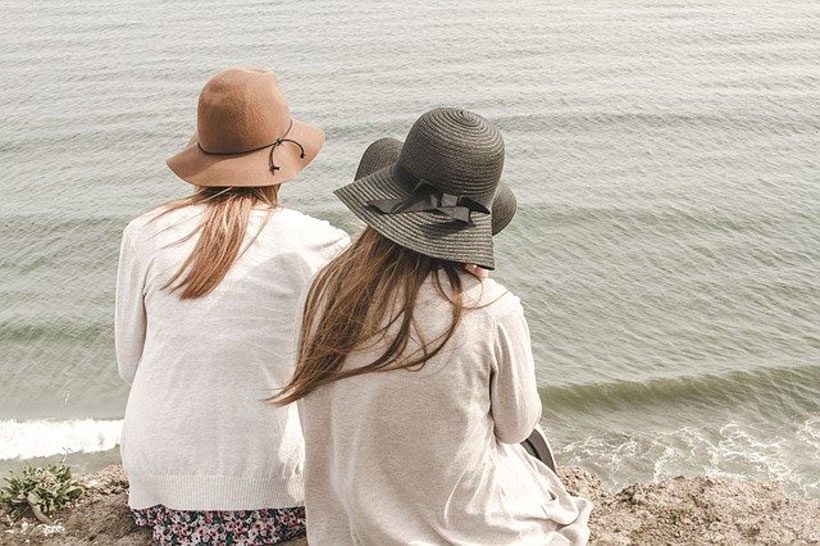 MEPs, national MEPs and high-level guests discussed women's crucial role in leading the fight against the pandemic, in an interparliamentary meeting on Thursday.
At the opening of a meeting hosted by Women's Rights and Gender Equality Chair Evelyn Regner (S&D, AT) on the occasion of International Women's Day (IWD), EP President David Sassoli said: ''The pandemic has not only increased inequalities that already existed, it is also likely to wipe out decades of achievements. Measures adopted to contain the spread of the virus have often exacerbated the gender divide. To make sure women's lives take a step forward, not backwards, we have to achieve genuine equality. It is time to end the rhetoric and to forge ahead.'' He added that the EP will carefully monitor that the gender dimension is included in national recovery plans.
European Commission President Ursula von der Leyen dedicated this International Women's Day to women on the frontline, to health workers, sales assistants who kept supermarkets open, mothers who took care of their children while working from home, and those who lost their jobs. ''We are working on putting women at the centre of all our policies", she added. "Today, we propose a Directive on pay transparency: women must know if their employers treat them fairly, and if not, they must be able to fight back and get what they deserve. Later this year, we will propose new legislation to fight violence against women online and offline.''
Greece's first female President, Katerina Sakellaropoulou, focused on the impact that this pandemic has had on different vulnerable groups of women: single mothers, migrants, elderly women and women victims of domestic violence under lockdown. She also highlighted that 86% of those who work in the care sector in the EU were women, often poorly paid. ''We have to adopt policies that take into consideration the different experiences and needs of men and women'', she concluded.
Women's Rights and Gender Equality Committee Chair Evelyn Regner said: ''It is strikingly clear that we need gender equality and we need strong women, without which the economic and social recovery would remain incomplete. It is our duty and responsibility to make sure the differing yet interlinked needs of people of all genders are taken into account and catered for in the COVID-19 response to build a more resilient, more equal, more just society.''
The discussion panel on ''Women on the frontline: lessons learnt from the crisis management'' gave the floor to women leaders in the political, economic and health sectors, such as Kharija Arib, President of the House of Representatives of the Netherlands, Dr Isabelle Loeb, Medical Director at St Pierre Hospital in Brussels and Kristel Krustuuk, Founder of Testlio, to share their experiences on the ground. EP Vice-President Dimitrios Papadimoulis concluded the panel, which was followed by a debate with MEPs and members of national parliaments, with closing remarks from Commissioner for Equality, Helena Dalli, and Evelyn Regner.
IWD celebration in plenary
President Sassoli and Prime Minister of New Zealand Jacinda Ardern (the latter via a pre-recorded video message) will address MEPs during a Women's Day celebration on Monday 8 March at 17:00. That same day at 11.00, Women's Rights Committee Chair Evelyn Regner will be live on Facebook to answer citizens' questions about the current state of gender equality in the EU. At 12.00, she will have a live Instagram exchange with Polish influencer Anja Rubik.
Europe Future Neighbourhood – Disruptions, Recalibration, Continuity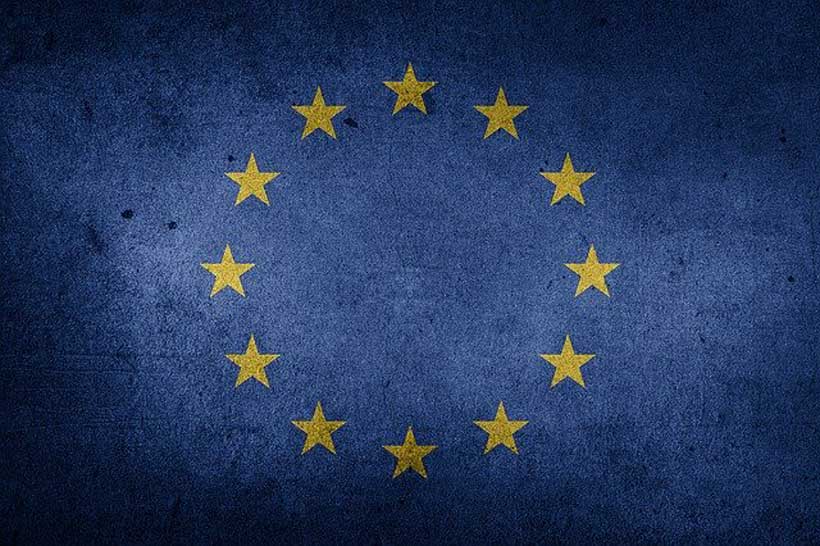 On 8 March 2021 International Institute for Middle East and Balkan Studies (IFIMES organizes together with partners in Vienna international conference entitled Europe Future Neighbourhood – Disruptions, Recalibration, Continuity. Co-organizers of the event are IFIMES along with Modern Diplomacy (the EU-based news platform, www.moderndiplomacy.eu), European Perspectives (the international scientific journal, www.europeanperspectives.org), Vienna School of International Studies (the oldest diplomatic school in the world, www.da-vienna.ac.at) and Culture for Peace (the Vienna-based platform for arts, culture and applied science, www.upf-cultureforpeace.org).
International conference
Europe Future Neighbourhood –
Disruptions, Recalibration, Continuity
FestSaal, Diplomatic Academy Vienna, Favoritenstraße 15a, 1040 Vienna.
Monday, 8 March 2021 from 10.00 to 18.00 h
Information about the detailed program and registration:
E-mail: Euro-med[at]ifimes.org, Vienna[at]ifimes.org
Live-streaming: https://www.facebook.com/DiplomaticAcademyVienna
On behalf of the organizers, the conference will be opened by Dr. Emil Brix, director of the Vienna School of International Studies(DAW) and Dr. Ernest Petrič, former President of the Constitutional Court of the Republic of Slovenia and Vice-President of the IFIMES Advisory Board.
The participants will be addressed by Olivér Várhelyi, EU Commissioner European Neighbourhood and Enlargement, Dunja Mijatović, Council of Europe Commissioner for Human Rights (tbc), George W. Vella, President of the Republic of Malta and Ilir Meta, President of the Republic of Albania (OSCE 2020 Chairmanship country).
First panel is entitled"Revisiting and Rethinking Euro-Med: Fostering dialogue and a cooperative approach to addressing common challenges". Moderator of this panel is Lamberto Zannier, OSCE Sec-General (2011-2017), director of Euro-Mediterranean Diplomacy and Intercultural Affairs at IFIMES. The panellists are:
– Pascal Allizard, Senator, OSCE Parliamentary Assembly Vice President, Special Rapporteur for Mediterranean issues
– Gustavo Pallares, Deputy Secretary General OSCE Parliamentary Assembly
– Monika Wohlfeld, German Chair for Peace Studies and Conflict Prevention, Mediterranean Academy of Diplomatic Studies
– Ali Goutali, OIC Jeddah, Director
– Ettore Greco, Executive Vice President of the IAI, Head of the Multilateralism and Global Governance programme
– Emiliano Alessandri, Senior External Co-operation Officer, OSCE
Second Panel is entitled "Rule of Law, Health to Education, Social compact, Business continuity in times of C-19 & Europe's reindustrialisation; Cross-generational and Economic greening; Transit and energy security;". Moderator of this panel is Lejla Mazlic, Al Jazeera. The panellists are:
– Florian Iwinjak, UNIDO, Strategic Relations and Resource Mobilisation
– Carlos López-Veraza Perez, Public Prosecutor, Spain
– UNCTAD designate – II Dimension, tba
– ILO designate – EYS Dimension, tba
– Kamila Zarychta Romanowska, Parliamentary Litigator, EU/Poland
– Maria Smotrytska, Ukrainian Association of Sinologists, Shanghai/Kyiv
Third Panel is entitled "Brexit and Future of cross-Atlantic relations: Decoupling or Recalibration?". Moderator of this panel is Katrin Harvey, Ban Ki-moon Centre for Global Citizens, Vienna/Seoul. The panellists are:
– Eva Kaili, MEP Industry, Research and Energy (AI in a Digital Age), EU/Brussels
– Katarzyna Zysk, Deputy Director, Norwegian Institute for Defence Studies
– Scott Younger, Intl Chancellor President University, UK/Scotland
– Elizabeth Deheza, Head, Latin America Strategic Intelligence, London
– Matthias E. Leitner, University of Bonn, Germany
– Sinisa Ljepojevic, Tanjug correspondent London/Washington (aD)
– Heather Katharine McRobie, Oxford & Bifröst University, UK/AUS/IS
The conference will end with the music programme entitled "From Culture for Peace to Culture of Peace" by Reine Hirano, MSa (cello), Tokyo, Japan, performing Tchaikovsky, Bach and Saint-Saëns live at DAW premises.
International Institute IFIMES and its co-organizers have been joined by numerous universities from Europe, Asia, Africa and America, while the media partners are four renowned European diplomatic magazines and partners from Asia.
The international conference in part of four-tier 2020-21 International Conference of the Vienna Process – Vienna (July 2020 & March 2021), Geneva (May 2021) and Barcelona (September 2021).
Vienna July 2020 – Vienna Process I after movie is available at https://www.youtube.com/watch?v=QJHxZFaWfgM