ADB should end fossil fuel financing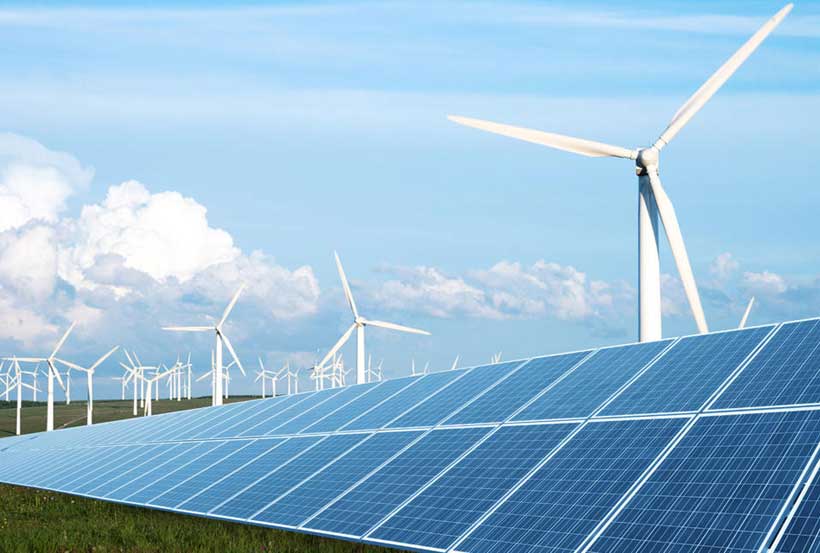 NGO Forum on ADB, a network of over 250 civil society organizations across Asia calls out the Asian Development Bank to end its green posturing and make real commitments towards a Paris aligned policy and appropriate clean energy investments. This demand coincides with this year's Asia Clean Energy Forum (ACEF) 2020 which started yesterday, June 16.
This year ACEF's thematic focus is centered upon building an inclusive, resilient sustainable energy future, recovering and rebounding from the social and economic crisis of the pandemic. Yet, the stark reality is that the ADB's policies and practices effectively fail to reflect such a vision, undermining rather than upholding the just, appropriately scaled, and participatory energy transition urgently needed by these times.
Rayyan Hassan, Executive Director of NGO Forum on ADB states that the "ADB Energy Policy 2009 is draconian and outdated and heavily embedded in coal and fossil fuels. The old policy is a complete contradiction to the Paris Agreement! A new ADB Paris 1.5 degree aligned Energy Policy is urgently needed to support Asia's renewable energy pathway to reach its NDC targets."
ADB's carbon-intensive energy portfolio is rooted in the fact that its "clean" energy agenda is a grave misnomer.
"There is no such thing like "clean coal"- coal still stays the dirtiest energy resource. Even the newly announced Chinese Green Bonds will exclude so-called "Clean Coal" projects from their portfolio. ADB should not stay behind" says Nora Sausmikat of Urgewald, a Germany based NGO.
Although climate change is considered as a key issue in the ADB Energy Policy of 2009, the Bank itself admits that not all of its clean energy investments are considered climate investments. Without strict criteria for "clean" energy and a firm exclusion for the financing of coal projects, the 2009 Energy Policy has enabled the Bank to make dirty commitments, providing a crutch for the next generation of advanced coal and gas power plants.
Gerry Arrances of Center for Energy, Ecology, and Development (CEED) Philippines explained that "ADB must pursue and promote a 1.5°C Pathway—reaching a global CO2 emissions decline of 45% from 2010 levels by 2030, and net-zero CO2 emissions by mid-century—without false solutions".
Hemantha Withanage from the Center for Environmental Justice, Sri Lanka said that "ADB has spent over USD 5 billion for dirty coal power plants and it has a historical responsibility for climate-induced migration. It is expected that over 200 million will become climate refugees by 2050 and ADB should make its energy policies to reverse this situation".
And it is also undeniable that the COVID 19 pandemic impacts the climate crisis. According to an Asian Development Bank (ADB) report in 2017 on climate risk in Asia, it was estimated that global flood losses are expected to increase to $52 billion per year by 2050 from $6 billion in 2005. The ADB report also identified that food shortage due to climate impacts could increase the number of malnourished children in South Asia by 7 million.
According to Sreedhar Ramamurthi, from Environics Trust, India "the ADB (as with most of the MDBs) seems to be desperate to make use of the crisis and enhance its opportunities to lend. The ADB must realize that bigger loans for the same kind of destructive mega infrastructure projects cannot help the people nor the economy. In the case of India, the ADB in its tick-box mentality, claim that the emergency COVID19 fast track loans are in tune with the country strategy! I will caution the bank and appeal to the ADB Board to ensure safeguards are not compromised in the name of an emergency or 'unprecedented" situation'".
The greenwashing approach of ADB in the climate policy space is now apparent. ADB's climate responsibility is not in its statements in various global platforms but rather revealed through its energy sector investments. The ADB has heavily invested in fossil gas and related infrastructure in the last 3 years across Asia and is now facing the reality of stalled construction and rising environmental & social costs. There is also the issue of lack of meaningful consultations with local communities on project planning, and lack of pre-project information disclosure; two critical issues which have led to a disconnect from real sustainable development outcomes. It needs to be noted based on our assessment from 2010-2020 clean energy infrastructure in public health is an immediate need, which has seen nothing but neglect for a decade from the ADB.
Vidya Dinker of India based Indian Social Action Forum (INSAF) explained that "ADB has spent over 40 million USD in strengthening capacities in India, Indonesia, Kyrgyzstan, Sri Lanka, etc., yet not a single Country Safeguard Systems (CSS) is optimal for Safeguard Policy Statement (SPS) delivery. We hope the ADB will continue to take responsibility for delivering its own SPS until CSS achieve equivalency as articulated in the SPS 2009."
The future of ADB Energy investments is in renewable energy and community microgrids and it has no space for fossil fuels especially coal. The ADB should take a deep look at its lending portfolio in the energy sector and makes an immediate shift towards renewable energy pathways for a Paris Aligned COVID19 recovery. Data suggests renewable energy will create more jobs and is cheaper to produce. Long-term investments in the sector are needed to ensure sustainable energy access for the most vulnerable. The age of fossil fuel baseload power generation has come to an end and ADB must take action in these last 10 years towards the 2030 IPCC P1 pathway.
IRENA Outlines Action Agenda on Offshore Renewables for G20
Boosting offshore renewables will accelerate the energy transition and allow G20 countries to build a resilient and sustainable energy system, a new report by the International Renewable Energy Agency (IRENA) finds. Offshore Renewables: An Action Agenda for Deployment actively contributes to the G20 agenda by identifying actions which support the commercialisation of offshore technologies such as wind, wave, tidal, ocean thermal and floating PV in pursuit of extending their deployment worldwide. The report was launched by IRENA's Director-General Francesco La Camera during the meeting of G20 Environment, Climate and Energy Ministers in Naples.
"Offshore renewables have the potential to meet more than twenty times of today's global power demand", said Francesco La Camera, Director-General of IRENA. "Particularly offshore renewables constitute a critical pillar for decarbonising energy systems and fostering a global blue economy. I congratulate the G20 Presidency for their forward-looking decision to integrate offshore renewables in the G20 agenda. IRENA is pleased to support the G20 Offshore Renewables Action Agenda with our energy transition expertise and valuable input from our global membership."
To put the world on a climate-safe pathway, IRENA's 1.5°C scenario foresees a massive growth of offshore wind, ocean energy and floating photovoltaic in the coming decades. Offshore wind for example would increase from 34 gigawatts (GW) today to 380 GW by 2030 and more than 2,000 GW by 2050. Ocean energy would represent additional 350 GW of offshore renewable generation capacity by 2050.
Today's report includes 50 concrete actions that G20 countries could take while defining their national strategies for offshore renewables. Suggested actions include the strengthening of oceans governance in line with UN Law of the Sea, the integration of offshore renewables in national marine spatial planning and early planning for infrastructure like underwater cables and grids. Policy frameworks, international cooperation and investment in R&D are key recommendations to drive offshore globally. The report recommends to promote financing for offshore within the "Finance Track" of the G20.
Offshore renewables have the potential to greatly contribute to SDG 14 on the sustainably use of oceans while boosting blue economy activities such fishery, shipping and tourism. A blue economy fuelled by offshore renewables would help islands and countries with coastal areas to meet their national goals aligned with the Paris Agreement and 2030 Sustainable Development Agenda.
The G20 is well placed to foster offshore renewables. Members account for the vast majority of global economic activity and trade and are home to over three-quarters of total offshore renewable installed capacity to date. 99.3% of total offshore wind capacity and nearly all installed ocean energy capacity globally can be found in G20 countries.
Today's report was prepared by IRENA on the request and to the Italian Presidency of the G20. It benefited from the input of the G20 Working Group on Energy and insights by IRENA's global membership gained under the Agency's Collaborative Framework on Offshore Renewables.
Empowering "Smart Cities" toward net zero emissions
The world's cities can play a central role to accelerate progress towards clean, low-carbon, resilient and inclusive energy systems. This idea is recognized by climate and energy ministers from G20 nations who will meet under the presidency of Italy in Naples to focus on steps that national governments can take to support urban areas to deploy solutions and technologies to reduce emissions.
New technologies and increased connectivity, as well as the sheer scale of the world's metropolises, are opening up massive opportunities to optimise urban planning, improve services and extend access, while at the same time creating revenue streams, jobs and business ventures. In this context, the International Energy Agency developed a report at the request of the Italian G20 presidency to showcase the opportunities and challenges facing cities, and the actions that can be taken to support progress.
The IEA's Empowering Cities for a Net Zero Future builds on extensive consultations with over 125 leading experts and organisations, and presents case studies from 100 cities in 40 countries. The examples illustrate the wide range of opportunities and solutions that can help city-level authorities make full use of efficient and smart energy systems.
At the same time, urban agglomerations are incubators for cutting-edge technologies, and their density and size offer economies of scale that can cut the cost of infrastructure and innovation. This mix of factors puts cities at the leading edge to come up with creative solutions to climate and energy challenges.
And with growing urbanisation trends, the central role of cities will keep increasing. Cities today account for more than 50% of the planet's population, 80% of its economic output, two-thirds of global energy consumption and more than 70% of annual global carbon emissions. By 2050, more than 70% of the world's population will live in cities, resulting in a massive demand growth for urban energy infrastructure.
From smart streetlamps to self-cooling buildings to smart electric car chargers, investing in city-level action can provide the biggest carbon-mitigation return on investment and accelerate inclusive clean energy transitions.
The new report contains a set of high-level recommendations to accelerate energy transitions and leverage the full potential of cities to reduce emissions thanks to digitalisation.
By 2024, an anticipated 83 billion connected devices and sensors will be creating large, diverse datasets on a wide range of topics, such as energy consumption, air quality, and traffic patterns. Next-generation energy systems can leverage the data from these connected buildings, appliances and transportation systems to reduce energy consumption, improve grid stability and better manage city services.
For example, digital simulations can show how different designs, technologies and equipment affect energy demand pathways and associated costs. The LA100 study, conducted by the U.S. National Renewable Energy Laboratory, points the way towards achieving a 100% renewables-supplied city by 2045. The study simulates thousands of buildings, using aerial scans, customer adoption models as well as utility planning tools to ensure power system stability, and estimates that these measures would avoid between USD 472 million and USD 1.55 billion in distribution network investments.
The electricity consumed in street lighting globally is equivalent to Germany's total annual electricity consumption, and can constitute up to 65% of municipal electricity budgets. Yet only 3% of the globe's 320 million street lighting poles are smart enabled, even though smart street lighting can reduce electricity use by up to 80% by adjusting output based on ambient light levels and weather. Smart street lamps can also monitor traffic, pedestrian crossings, and noise and air pollution, as well as incorporate electric car chargers and cell phone infrastructure.

India, under its National Streetlighting Programme, has reduced peak energy demand by more than 1000 MW thanks to 10 million smart LED streetlights. Digitalisation can also help improve maintenance. In Italy, an app developed by Enel X allows citizens to report street lighting faults using their smartphones.
To reduce congestion and greenhouse gas emissions, Jakarta's Smart City initiative integrated public transport management and payment systems to help plan a more reliable, safe and affordable rapid bus transit system. Under PT JakLingko Indonesia, this comprehensive integration process increased the number of Transjakarta commuters from about 400 000 per day in December 2017 to just over 1 million per day in February 2020.
Vancouver, Canada, now requires every residential parking space in new developments to feature electricity outlets to charge electric vehicles. Meanwhile, digitalisation can shift around 60% of the generation capacity needed to charge these vehicles away from peak demand times. Smart traffic management systems can reduce congestion by 8%.
As economies recover from the Covid-19 pandemic, CO2 emissions are rebounding rapidly. The increase in global energy-related CO2 in 2021 could be the second largest in recorded history. Cities are the globe's economic engine, and the solutions they seek can transform the energy landscape by creating new synergies to reduce emissions, improve energy efficiency, enhance resilience and provide a cleaner prosperous future for us all. Strong international cooperation and collaboration can play a crucial role in this, notably through emerging knowledge-sharing networks that span cities and countries.
Global emissions are set to surge to an all-time high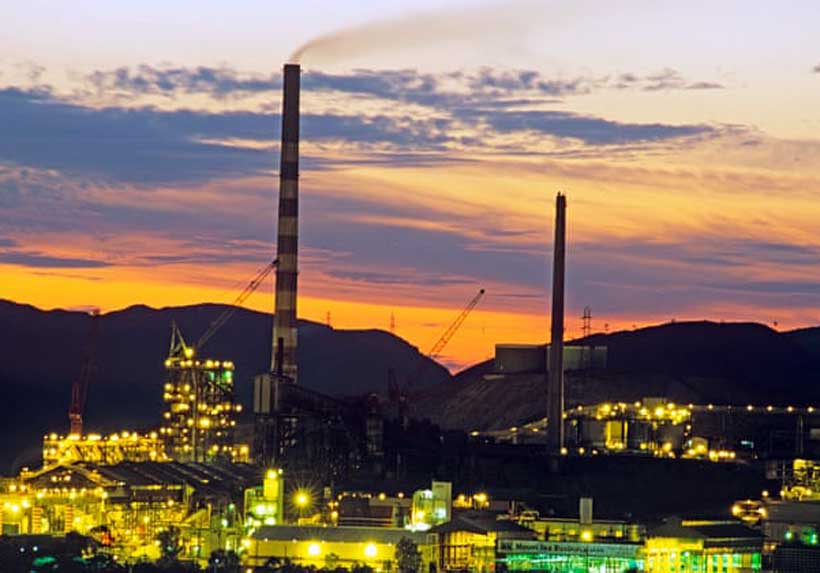 Governments worldwide are deploying an unprecedented amount of fiscal support aimed at stabilising and rebuilding their economies, but only about 2% of this spending has been allocated to clean energy measures, according to new analysis from the International Energy Agency.
The sums of money, both public and private, being mobilised worldwide by recovery plans fall well short of what is needed to reach international climate goals. These shortfalls are particularly pronounced in emerging and developing economies, many of which face particular financing challenges.
Under governments' current recovery spending plans, global carbon dioxide (CO2) emissions are set to climb to record levels in 2023 and continue rising in the following years. This would leave the world far from the pathway to net-zero emissions by 2050 that the IEA set out in its recent Global Roadmap to Net Zero.
These findings come from the new Sustainable Recovery Tracker that the IEA launched today to help policy makers assess how far recovery plans are moving the needle on climate. The new online tool is a contribution to the G20 Ministerial Meeting on Environment, Climate and Energy in Naples, which takes place on 22 and 23 July under the Presidency of Italy.
The Tracker monitors government spending allocated to sustainable recoveries and then estimates how much this spending boosts overall clean energy investment and to what degree this affects the trajectory of global CO2 emissions. The Tracker considers over 800 national sustainable recovery policies in its analysis, which are publicly available on the IEA website.
"Since the Covid-19 crisis erupted, many governments may have talked about the importance of building back better for a cleaner future, but many of them are yet to put their money where their mouth is. Despite increased climate ambitions, the amount of economic recovery funds being spent on clean energy is just a small sliver of the total," said Fatih Birol, the IEA Executive Director.
Governments have mobilised USD 16 trillion in fiscal support throughout the Covid-19 pandemic, most of it focused on emergency financial relief for households and firms. Only 2% of the total is earmarked for clean energy transitions.
In the early phases of the pandemic, the IEA released the Sustainable Recovery Plan, which recommended USD 1 trillion of spending globally on clean energy measures that could feature prominently in recovery plans. According to the Plan – developed in collaboration with the International Monetary Fund – this spending would boost global economic growth, create millions of jobs and put the world on track to meet the Paris Agreement goals.
According to the Tracker, all the key sectors highlighted in the IEA Sustainable Recovery Plan are receiving inadequate attention from policy makers. Current government plans would only increase total public and private spending on clean energy to around USD 350 billion a year by 2023 – only 35% of what is envisaged in the Plan.
The Tracker shows the stark geographic disparities that are emerging in clean energy investment. The majority of funds are being mobilised in advanced economies, which are nearing 60% of the investment levels envisaged in the Sustainable Recovery Plan. Emerging and developing economies, many of which have limited fiscal leeway, have so far mobilised only about 20% of the recommended spending levels.
"Not only is clean energy investment still far from what's needed to put the world on a path to reaching net-zero emissions by mid-century, it's not even enough to prevent global emissions from surging to a new record. Many countries – especially those where the needs are greatest – are also missing the benefits that well planned clean energy investment brings, such as stronger economic growth, new jobs and the development of the energy industries of the future," Dr Birol said
"Governments need to increase spending and policy action rapidly to meet the commitments they made in Paris in 2015 – including the vital provision of financing by advanced economies to the developed world," Dr Birol added. "But they must then go even further by leading clean energy investment and deployment to much greater heights beyond the recovery period in order to shift the world onto a pathway to net-zero emissions by 2050, which is narrow but still achievable – if we act now."