ADB should end fossil fuel financing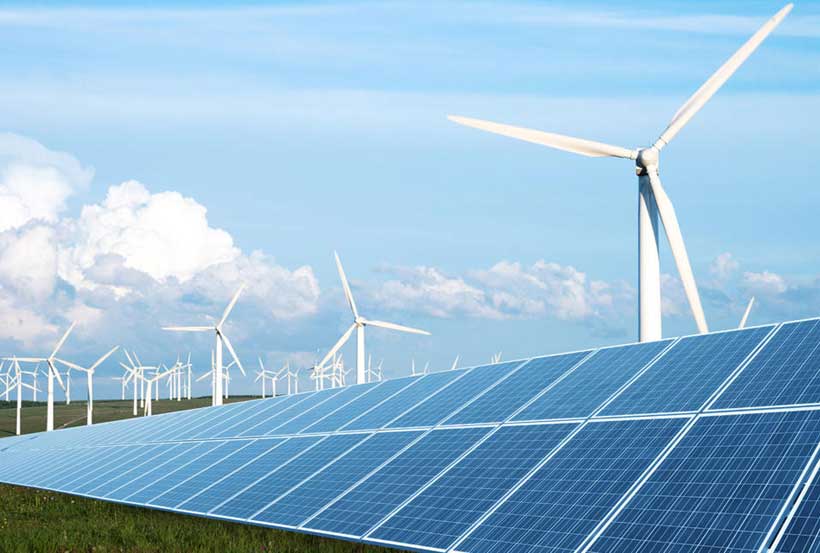 NGO Forum on ADB, a network of over 250 civil society organizations across Asia calls out the Asian Development Bank to end its green posturing and make real commitments towards a Paris aligned policy and appropriate clean energy investments. This demand coincides with this year's Asia Clean Energy Forum (ACEF) 2020 which started yesterday, June 16.
This year ACEF's thematic focus is centered upon building an inclusive, resilient sustainable energy future, recovering and rebounding from the social and economic crisis of the pandemic. Yet, the stark reality is that the ADB's policies and practices effectively fail to reflect such a vision, undermining rather than upholding the just, appropriately scaled, and participatory energy transition urgently needed by these times.
Rayyan Hassan, Executive Director of NGO Forum on ADB states that the "ADB Energy Policy 2009 is draconian and outdated and heavily embedded in coal and fossil fuels. The old policy is a complete contradiction to the Paris Agreement! A new ADB Paris 1.5 degree aligned Energy Policy is urgently needed to support Asia's renewable energy pathway to reach its NDC targets."
ADB's carbon-intensive energy portfolio is rooted in the fact that its "clean" energy agenda is a grave misnomer.
"There is no such thing like "clean coal"- coal still stays the dirtiest energy resource. Even the newly announced Chinese Green Bonds will exclude so-called "Clean Coal" projects from their portfolio. ADB should not stay behind" says Nora Sausmikat of Urgewald, a Germany based NGO.
Although climate change is considered as a key issue in the ADB Energy Policy of 2009, the Bank itself admits that not all of its clean energy investments are considered climate investments. Without strict criteria for "clean" energy and a firm exclusion for the financing of coal projects, the 2009 Energy Policy has enabled the Bank to make dirty commitments, providing a crutch for the next generation of advanced coal and gas power plants.
Gerry Arrances of Center for Energy, Ecology, and Development (CEED) Philippines explained that "ADB must pursue and promote a 1.5°C Pathway—reaching a global CO2 emissions decline of 45% from 2010 levels by 2030, and net-zero CO2 emissions by mid-century—without false solutions".
Hemantha Withanage from the Center for Environmental Justice, Sri Lanka said that "ADB has spent over USD 5 billion for dirty coal power plants and it has a historical responsibility for climate-induced migration. It is expected that over 200 million will become climate refugees by 2050 and ADB should make its energy policies to reverse this situation".
And it is also undeniable that the COVID 19 pandemic impacts the climate crisis. According to an Asian Development Bank (ADB) report in 2017 on climate risk in Asia, it was estimated that global flood losses are expected to increase to $52 billion per year by 2050 from $6 billion in 2005. The ADB report also identified that food shortage due to climate impacts could increase the number of malnourished children in South Asia by 7 million.
According to Sreedhar Ramamurthi, from Environics Trust, India "the ADB (as with most of the MDBs) seems to be desperate to make use of the crisis and enhance its opportunities to lend. The ADB must realize that bigger loans for the same kind of destructive mega infrastructure projects cannot help the people nor the economy. In the case of India, the ADB in its tick-box mentality, claim that the emergency COVID19 fast track loans are in tune with the country strategy! I will caution the bank and appeal to the ADB Board to ensure safeguards are not compromised in the name of an emergency or 'unprecedented" situation'".
The greenwashing approach of ADB in the climate policy space is now apparent. ADB's climate responsibility is not in its statements in various global platforms but rather revealed through its energy sector investments. The ADB has heavily invested in fossil gas and related infrastructure in the last 3 years across Asia and is now facing the reality of stalled construction and rising environmental & social costs. There is also the issue of lack of meaningful consultations with local communities on project planning, and lack of pre-project information disclosure; two critical issues which have led to a disconnect from real sustainable development outcomes. It needs to be noted based on our assessment from 2010-2020 clean energy infrastructure in public health is an immediate need, which has seen nothing but neglect for a decade from the ADB.
Vidya Dinker of India based Indian Social Action Forum (INSAF) explained that "ADB has spent over 40 million USD in strengthening capacities in India, Indonesia, Kyrgyzstan, Sri Lanka, etc., yet not a single Country Safeguard Systems (CSS) is optimal for Safeguard Policy Statement (SPS) delivery. We hope the ADB will continue to take responsibility for delivering its own SPS until CSS achieve equivalency as articulated in the SPS 2009."
The future of ADB Energy investments is in renewable energy and community microgrids and it has no space for fossil fuels especially coal. The ADB should take a deep look at its lending portfolio in the energy sector and makes an immediate shift towards renewable energy pathways for a Paris Aligned COVID19 recovery. Data suggests renewable energy will create more jobs and is cheaper to produce. Long-term investments in the sector are needed to ensure sustainable energy access for the most vulnerable. The age of fossil fuel baseload power generation has come to an end and ADB must take action in these last 10 years towards the 2030 IPCC P1 pathway.
Greek shipowners do not care about the boycott of Russian oil
European sanctions against Russian oil will only lead to higher prices, it will hit the pocket of the end consumer, says Nicolas A. Vernicos, the largest Greek ship owner and president of the International Chamber of Commerce. He made this statement in connection with the decision of the European Union to impose a price cap on Russian oil.
The French 'Liberation' published an interview with N. Vernicos under the title "Russian oil: Greek shipowners, in whose hands half of the world's tankers, do not care about the boycott."
Vernicos says: "Transportation costs, which are already skyrocketing, will rise even faster, but the embargo on the transportation of Russian oil by sea will have a positive effect on shipowners, because we will become richer."
At the same time, he warns that Greece will comply with the new conditions. The European decision on sanctions will bring a net benefit only to maritime carriers. Nicolas A. Vernicos recalls: "The Greek shipping community is the strongest in the world… Nothing can be done without it, and the Greeks will definitely find a way around the sanctions."
And on the fact that prices will rise, Russia will also earn.
'Liberation' writes that in the hands of the Greeks 21% of the world's shipping tonnage and 40% of the world's tonnage in the transportation of oil, their trade cooperation with Russia has existed since the 19th century, and they do not intend to stop it.
The EU countries have already agreed on the issue. An agreement was reached to set the price limit at $60 per barrel. The decision came into force on 5 December.
International Affairs
OPEC+ agrees to stick to its existing policy of reducing oil production
Led by Saudi Arabia and Russia, OPEC+ agreed in early October to reduce production by 2 million barrels per day from November, – informs CNBC.
An influential alliance of oil producers on Sunday agreed to stay the course on output policy ahead of a pending ban from the European Union on Russian crude.
OPEC and non-OPEC producers, a group of 23 oil-producing nations known as OPEC+, decided to stick to its existing policy of reducing oil production by 2 million barrels per day, or about 2% of world demand, from November until the end of 2023.
The European Union is poised to ban all imports of Russian seaborne crude from Monday, while the U.S. and other members of the G-7 will impose a price cap on the oil Russia sells to countries around the world.
The Kremlin has previously warned that any attempt to impose a price cap on Russian oil will cause more harm than good.
Led by Saudi Arabia and Russia, OPEC+ agreed in early October to reduce production by 2 million barrels per day from November. It came despite calls from the U.S. for the group to pump more to lower fuel prices and help the global economy…
The looming Russian oil price "cap" has all the hallmarks of a historic debacle in the making, – notes "The Hill".
For months, the United States and the G-7 have haggled over a complex plan to constrain the money that the Kremlin makes from some of its oil exports.
Despite Russian war against Ukraine and subsequent Western sanctions on his regime, Russia is swimming in petrol dollars. By the end of the year, the Russian Economy Ministry estimates that the country will have made a record $338 billion from its energy exports.
Together with America's existing embargo on Russian crude, when the European Union's oil embargo comes into full force on Dec. 5, policymakers fear that the move will constrain global petroleum supplies and push prices upward.
Assuming that EU and G-7 leaders can sort out their current price puzzle and fix Russian crude below what the international market would prefer to pay, who will pick winners and losers in the subsequent scramble for cheap Kremlin oil: Putin and his energy cronies?
The Russian oil "cap" would not be necessary if the Biden White House had been making it easier to open the spigots of American oil from the start. The president's pledge of "no more drilling" in America continues to undercut his economic and foreign policy against Russia.
If the Russian oil price cap fails to materialize or work as officials intend, the United States and its allies should drop the scheme, – stresses "The Hill".
G7 agrees oil price cap: reducing Russia's revenues, while keeping global energy markets stable
The international Price Cap Coalition has finalised its work on implementing an oil price cap on Russian seaborne crude oil. EU Member States in the Council have also just approved in parallel its implementation within the EU.
The cap has been set at a maximum price of 60 USD per barrel for crude oil and is adjustable in the future in order to respond to market developments. This cap will be implemented by all members of the Price Cap Coalition through their respective domestic legal processes.
Ursula von der Leyen, President of the European Commission, said, "The G7 and all EU Member States have taken a decision that will hit Russia's revenues even harder and reduce its ability to wage war in Ukraine. It will also help us to stabilise global energy prices, benefitting countries across the world who are currently confronted with high oil prices."
While the EU's ban on importing Russian seaborne crude oil and petroleum products remains fully in place, the price cap will allow European operators to transport Russian oil to third countries, provided its price remains strictly below the cap.
The price cap has been specifically designed to reduce further Russia's revenues, while keeping global energy markets stable through continued supplies. It will therefore also help address inflation and keep energy costs stable at a time when high costs – particularly elevated fuel prices – are a great concern in the EU and across the globe.
The price cap will take effect after 5 December 2022 for crude and 5 February 2023 for refined petroleum products [the price for refined products will be finalised in due course]. It will enter into force simultaneously across all Price Cap Coalition jurisdictions. The price cap also provides for a smooth transition – it will not apply to oil purchased above the price cap, which is loaded onto vessels prior to 5 December and unloaded before 19 January 2023.
More Information
The EU's sanctions against Russia are proving effective. They are damaging Russia's ability to manufacture new weapons and repair existing ones, as well as hinder its transport of material.
The geopolitical, economic, and financial implications of Russia's continued aggression are clear, as the war has disrupted global commodities markets, especially for agrifood products and energy. The EU continues to ensure that its sanctions do not impact energy and agrifood exports from Russia to third countries.
As guardian of the EU Treaties, the European Commission monitors the enforcement of EU sanctions across the EU.
The EU stands united in its solidarity with Ukraine, and will continue to support Ukraine and its people together with its international partners, including through additional political, financial, and humanitarian support.