ADB should end fossil fuel financing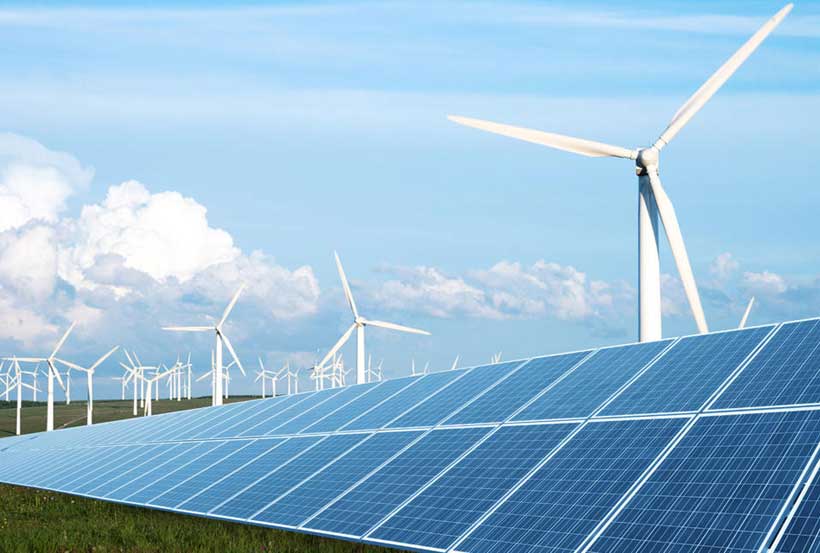 NGO Forum on ADB, a network of over 250 civil society organizations across Asia calls out the Asian Development Bank to end its green posturing and make real commitments towards a Paris aligned policy and appropriate clean energy investments. This demand coincides with this year's Asia Clean Energy Forum (ACEF) 2020 which started yesterday, June 16.
This year ACEF's thematic focus is centered upon building an inclusive, resilient sustainable energy future, recovering and rebounding from the social and economic crisis of the pandemic. Yet, the stark reality is that the ADB's policies and practices effectively fail to reflect such a vision, undermining rather than upholding the just, appropriately scaled, and participatory energy transition urgently needed by these times.
Rayyan Hassan, Executive Director of NGO Forum on ADB states that the "ADB Energy Policy 2009 is draconian and outdated and heavily embedded in coal and fossil fuels. The old policy is a complete contradiction to the Paris Agreement! A new ADB Paris 1.5 degree aligned Energy Policy is urgently needed to support Asia's renewable energy pathway to reach its NDC targets."
ADB's carbon-intensive energy portfolio is rooted in the fact that its "clean" energy agenda is a grave misnomer.
"There is no such thing like "clean coal"- coal still stays the dirtiest energy resource. Even the newly announced Chinese Green Bonds will exclude so-called "Clean Coal" projects from their portfolio. ADB should not stay behind" says Nora Sausmikat of Urgewald, a Germany based NGO.
Although climate change is considered as a key issue in the ADB Energy Policy of 2009, the Bank itself admits that not all of its clean energy investments are considered climate investments. Without strict criteria for "clean" energy and a firm exclusion for the financing of coal projects, the 2009 Energy Policy has enabled the Bank to make dirty commitments, providing a crutch for the next generation of advanced coal and gas power plants.
Gerry Arrances of Center for Energy, Ecology, and Development (CEED) Philippines explained that "ADB must pursue and promote a 1.5°C Pathway—reaching a global CO2 emissions decline of 45% from 2010 levels by 2030, and net-zero CO2 emissions by mid-century—without false solutions".
Hemantha Withanage from the Center for Environmental Justice, Sri Lanka said that "ADB has spent over USD 5 billion for dirty coal power plants and it has a historical responsibility for climate-induced migration. It is expected that over 200 million will become climate refugees by 2050 and ADB should make its energy policies to reverse this situation".
And it is also undeniable that the COVID 19 pandemic impacts the climate crisis. According to an Asian Development Bank (ADB) report in 2017 on climate risk in Asia, it was estimated that global flood losses are expected to increase to $52 billion per year by 2050 from $6 billion in 2005. The ADB report also identified that food shortage due to climate impacts could increase the number of malnourished children in South Asia by 7 million.
According to Sreedhar Ramamurthi, from Environics Trust, India "the ADB (as with most of the MDBs) seems to be desperate to make use of the crisis and enhance its opportunities to lend. The ADB must realize that bigger loans for the same kind of destructive mega infrastructure projects cannot help the people nor the economy. In the case of India, the ADB in its tick-box mentality, claim that the emergency COVID19 fast track loans are in tune with the country strategy! I will caution the bank and appeal to the ADB Board to ensure safeguards are not compromised in the name of an emergency or 'unprecedented" situation'".
The greenwashing approach of ADB in the climate policy space is now apparent. ADB's climate responsibility is not in its statements in various global platforms but rather revealed through its energy sector investments. The ADB has heavily invested in fossil gas and related infrastructure in the last 3 years across Asia and is now facing the reality of stalled construction and rising environmental & social costs. There is also the issue of lack of meaningful consultations with local communities on project planning, and lack of pre-project information disclosure; two critical issues which have led to a disconnect from real sustainable development outcomes. It needs to be noted based on our assessment from 2010-2020 clean energy infrastructure in public health is an immediate need, which has seen nothing but neglect for a decade from the ADB.
Vidya Dinker of India based Indian Social Action Forum (INSAF) explained that "ADB has spent over 40 million USD in strengthening capacities in India, Indonesia, Kyrgyzstan, Sri Lanka, etc., yet not a single Country Safeguard Systems (CSS) is optimal for Safeguard Policy Statement (SPS) delivery. We hope the ADB will continue to take responsibility for delivering its own SPS until CSS achieve equivalency as articulated in the SPS 2009."
The future of ADB Energy investments is in renewable energy and community microgrids and it has no space for fossil fuels especially coal. The ADB should take a deep look at its lending portfolio in the energy sector and makes an immediate shift towards renewable energy pathways for a Paris Aligned COVID19 recovery. Data suggests renewable energy will create more jobs and is cheaper to produce. Long-term investments in the sector are needed to ensure sustainable energy access for the most vulnerable. The age of fossil fuel baseload power generation has come to an end and ADB must take action in these last 10 years towards the 2030 IPCC P1 pathway.
World Adds Record New Renewable Energy Capacity in 2020
Global renewable energy capacity additions in 2020 beat earlier estimates and all previous records despite the economic slowdown that resulted from the COVID-19 pandemic. According to data released today by the International Renewable Energy Agency (IRENA) the world added more than 260 gigawatts (GW) of renewable energy capacity last year, exceeding expansion in 2019 by close to 50 per cent.
IRENA's annual Renewable Capacity Statistics 2021 shows that renewable energy's share of all new generating capacity rose considerably for the second year in a row. More than 80 per cent of all new electricity capacity added last year was renewable, with solar and wind accounting for 91 per cent of new renewables.
Renewables' rising share of the total is partly attributable to net decommissioning of fossil fuel power generation in Europe, North America and for the first time across Eurasia (Armenia, Azerbaijan, Georgia, Russian Federation and Turkey). Total fossil fuel additions fell to 60 GW in 2020 from 64 GW the previous year highlighting a continued downward trend of fossil fuel expansion.
"These numbers tell a remarkable story of resilience and hope. Despite the challenges and the uncertainty of 2020, renewable energy emerged as a source of undeniable optimism for a better, more equitable, resilient, clean and just future," said IRENA Director-General Francesco La Camera. "The great reset offered a moment of reflection and chance to align our trajectory with the path to inclusive prosperity, and there are signs we are grasping it.
"Despite the difficult period, as we predicted, 2020 marks the start of the decade of renewables," continued Mr. La Camera. "Costs are falling, clean tech markets are growing and never before have the benefits of the energy transition been so clear. This trend is unstoppable, but as the review of our World Energy Transitions Outlook highlights, there is a huge amount to be done. Our 1.5 degree outlook shows significant planned energy investments must be redirected to support the transition if we are to achieve 2050 goals. In this critical decade of action, the international community must look to this trend as a source of inspiration to go further," he concluded.
The 10.3 per cent rise in installed capacity represents expansion that beats long-term trends of more modest growth year on year. At the end of 2020, global renewable generation capacity amounted to 2 799 GW with hydropower still accounting for the largest share (1 211 GW) although solar and wind are catching up fast. The two variable sources of renewables dominated capacity expansion in 2020 with 127 GW and 111 GW of new installations for solar and wind respectively.
China and the United States of America were the two outstanding growth markets from 2020. China, already the world's largest market for renewables added 136 GW last year with the bulk coming from 72 GW of wind and 49 GW of solar. The United States of America installed 29 GW of renewables last year, nearly 80 per cent more than in 2019, including 15 GW of solar and around 14 GW of wind. Africa continued to expand steadily with an increase of 2.6 GW, slightly more than in 2019, while Oceania remained the fastest growing region (+18.4%), although its share of global capacity is small and almost all expansion occurred in Australia.
Highlights by technology:
Hydropower: Growth in hydro recovered in 2020, with the commissioning of several large projects delayed in 2019. China added 12 GW of capacity, followed by Turkey with 2.5 GW.
Wind energy: Wind expansion almost doubled in 2020 compared to 2019 (111 GW compared to 58 GW last year). China added 72 GW of new capacity, followed by the United States of America (14 GW). Ten other countries increased wind capacity by more than 1 GW in 2020. Offshore wind increased to reach around 5% of total wind capacity in 2020.
Solar energy: Total solar capacity has now reached about the same level as wind capacity thanks largely to expansion in Asia (78 GW) in 2020. Major capacity increases in China (49 GW) and Viet Nam (11 GW). Japan also added over 5 GW and India and Republic of Korea both expanded solar capacity by more than 4 GW. The United States of America added 15 GW.
Bioenergy: Net capacity expansion fell by half in 2020 (2.5 GW compared to 6.4 GW in 2019). Bioenergy capacity in China expanded by over 2 GW. Europe the only other region with significant expansion in 2020, adding 1.2 GW of bioenergy capacity, a similar to 2019.
Geothermal energy: Very little capacity added in 2020. Turkey increased capacity by 99 MW and small expansions occurred in New Zealand, the United States of America and Italy.
Off-grid electricity: Off-grid capacity grew by 365 MW in 2020 (2%) to reach 10.6 GW. Solar expanded by 250 MW to reach 4.3 GW and hydro remained almost unchanged at about 1.8 GW.
Renewable energy access key to climate adaptation in Africa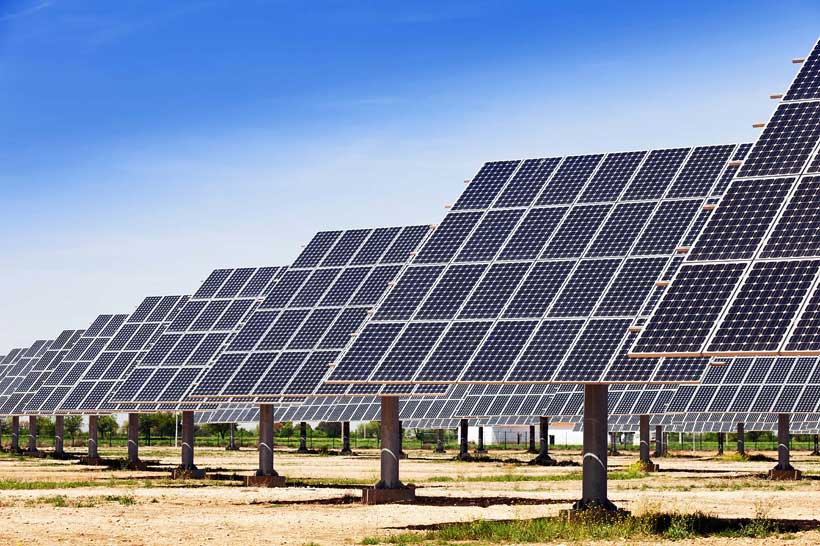 Support for climate adaptation in Africa is crucial, UN Secretary-General António Guterres said on Tuesday in appealing for greater action to provide renewable energy to hundreds of millions who still lack access to reliable and affordable electricity.
"As the continent that has contributed least to the climate crisis, Africa deserves the strongest possible support and solidarity", he told an online dialogue for leaders convened by the African Development Bank.
Mr. Guterres warned that "adaptation must not be the neglected half of the climate equation".
Old models failing
Although Africa has abundant and untapped renewable resources, it has received just two per cent of global investment in renewable energy over the past decade, he reported.
Old models of development and energy use have failed to provide Africans with universal energy access, he said, meaning hundreds of millions of people still lack reliable and affordable electricity or are cooking with polluting and harmful fuels.
"We can provide universal access to energy in Africa primarily through renewable energy. I call for a comprehensive package of support to meet this objective ahead of COP26," Mr. Guterres said, referring to the UN climate change conference in November.
"It is achievable. It is necessary. It is overdue. And it is smart: climate action is a $3 trillion investment opportunity in Africa by 2030," he added.
'Major finance gap'
However, the Secretary-General pointed to "the major finance" gap blocking progress towards this goal. He urged developed countries to deliver on their $100 billion climate commitment made over a decade ago.
"Developed countries and main financers must ensure a swift shift of the billions to support African green investments, to increase resilience and to create the conditions for scaled-up private finance", he said.
"And the private sector must step up and get organized to provide immediate, concrete solutions to governments. Local authorities can work with unions and community leaders on reskilling and social security nets."
Commitment and fiscal autonomy
While African Governments also can lead the way by committing to ambitious adaptation and mitigation plans, they first need to regain their fiscal autonomy, he said.
The Secretary-General stressed the need to extend the debt moratorium for developing countries, made last year in response to the COVID-19 pandemic, and even cancelling debts where appropriate.
Furthermore, Special Drawing Rights, a type of supplementary foreign reserve maintained by the International Monetary Fund (IMF), must also be made available to support Africa's recovery.
How Renewables Offer New Solutions for District Heating and Cooling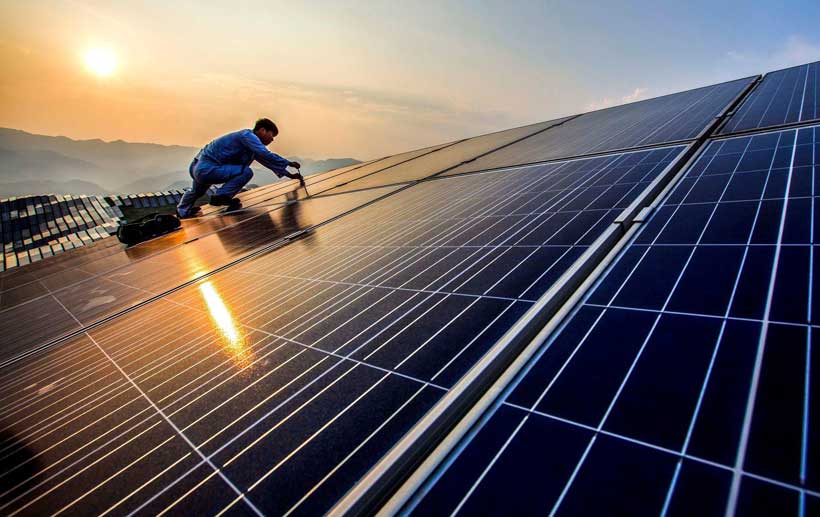 Heating is the largest end user of energy, accounting for over 50% of global final energy consumption worldwide. At present, much of this demand is met by burning fossil fuels, making the sector a significant contributor to greenhouse gas emissions and air pollution. Renewables can play a significant role in decarbonising the way we heat homes and businesses.
Traditionally, biofuels have been the main alternative to fossil fuels in district heating and cooling. However recent improvements in building insulation and digitalisation have opened district energy to widely accessible, low-temperature renewables such as low-temperature geothermal, solar thermal and waste heat sources.
These sources are widely available in many regions. Yet, they remain largely untapped because they are not immediately compatible with current district energy infrastructure and existing building stock according to IRENA's "Integrating Low-Temperature Renewables in District Energy Systems" published in collaboration with Aalborg university, Denmark.
Speaking during a recent workshop to launch the report, Miklos Antics, the President of the European Geothermal Energy Council, said more than 25% of the EU population lives in areas directly suitable for geothermal district heating.
The workshop was held under the framework of the Energy Solutions for Cities of the Future and under the umbrella of the Global Geothermal Alliance, with a focus on China with the support of the Chinese Renewable Energy Engineering Institute (CREEI). "District heating is of utmost importance to achieve decarbonised energy systems in China by 2060," said Professor Brian Vad Mathiesen from Aalborg University.
For his part, Haukur Hardarsson, Chairman and Founder of Arctic Green Energy, highlighted the fact that Sinopec Green Energy connected about 60 million square meters of floor area to geothermal district heating systems, saving the country and the world close to 13 million tons of CO2 over the last decade – showing the environmental value of geothermal energy for heating and cooling.
IRENA's analysis shares good practices from mature district heating and cooling markets with emerging markets and shows that a lack of data and a disconnect with building renovation strategies at the municipality level is holding back further integration of low-temperature renewables.
To overcome the challenges associated with the integration of low-temperature renewables into district heating and cooling, the report offers the following key recommendations:
Develop strategic heating and cooling plans based on clear political drivers and identify relevant stakeholders;
Elaborate technical scenarios based on heating and/or cooling demand and mapping of resources;
Integrate change of supply, modernization of the network and building renovations;
Promote the utilisation of locally available renewables for heating and cooling;
Establish enabling regulatory conditions, supportive financing options and business models
According to the report, heating and cooling challenges, such as issues with current energy supply, should be addressed in a co-ordinated and informed manner and with a long-term perspective.
"Development of district heating and cooling systems, particularly those that are compatible with low-temperature renewable energy resources, is one way to integrate more renewables in the heating and cooling sector. However, this requires a collaborative effort from all relevant stakeholders, to address the inherent challenges," said IRENA's Director of Country Engagement and Partnerships Gurbuz Gonul during the workshop.
"If action is taken, renewables can constitute up to 77% of the energy supplied to district heating energy systems by 2050, up from only 8% in 2017," he added.
The high upfront capital costs associated with the construction and refurbishment of the building stock as well as of the district heating and cooling network are substantial and it can take a decade or longer before any profits are realised, according to the report. This makes these projects a good match for investors seeking long-term revenue streams rather than quick returns.
The report also highlights the role of national and local authorities in strategic planning for heating and cooling and supporting district energy operators by de-risking investments and facilitating access to direct funding from the public sector. Project developers can also benefit from technical assistance programmes that assess the viability of projects, support the development of district energy infrastructure in new markets, and evaluate renewable energy supply options.
To read the full report, click here.