World Economic Forum Announces 100 New Technology Pioneers In 2020 Cohort
The World Economic Forum announced today its 2020 Technology Pioneers, future headline-makers addressing global issues with cutting-edge technology. From artificial intelligence (AI) to carbon capture, this year's cohort is using innovations to protect the climate, improve healthcare and much more, helping us to reset society and build towards a better future.
"This year's class of Technology Pioneers are improving society and advancing their industries around the world," said Susan Nesbitt, Head of the Global Innovators Community, World Economic Forum. "These are the companies that think differently and stand out as potential game-changers. We're looking forward to the role they'll play in shaping the future of their industries."
Of the 100 firms selected, over one-quarter are female-led, more than double the industry average. These firms also come from diverse regions that stretch beyond traditional tech hubs, with companies using innovative technology in novel ways all around the world.
In Brazil, CargoX is digitizing trucking to optimize logistics that can improve the livelihood of truckers in the country. India's ZestMoney is using its technology to transform the financial services industry, offering affordable credit to those who are unable to access this through traditional finance paths.
Each Tech Pioneer is impacting their country and their community in different ways. For example, Kenya's Twiga is lowering food costs in Africa by using B2B data to make food supply chains more efficient.
Other economies represented include: Argentina, Austria, Brazil, China, Chile, Canada, Denmark, Finland, France, Germany, Hong Kong SAR, India, Israel, Japan, Kenya, South Korea, Luxembourg, Singapore, Switzerland, Taiwan (China), Spain, United States, United Kingdom.
As well as their regional diversity, this year's Technology Pioneers are at the cutting-edge of a wide range of industries that span smart cities, healthcare cleantech, finance, logistics and more.
For example, the US-based Metawave is using AI and machine learning to enhance automotive sensors with the capability to make cars smarter and safer. In China, Sensoro has developed internet of things solutions to enhance smart city capabilities around the world.
Many other Technology Pioneers are focusing their innovations on combating climate change. Polystyvert focuses on implementing a circular economy for plastics; Aleph Farms focuses on advancements of alternative means that can help promote a more sustainable food system.
In addition to their long-standing contributions to their industries, many Technology Pioneers are also using their tech to support COVID-19 responses around the world. Some, like Sherlock Biosciences and Genetron Health, have helped develop rapid testing options for COVID-19. Another, Lunit, whose technology uses AI to analyse lung diseases from chest X-rays, has released its software for free online to help medical professions in the diagnostics and treatment of COVID-19 patients.
This year's cohort selection also marks the 20th anniversary of the Technology Pioneers community. Many past recipients have gone on to become household names including, Airbnb, Google, Kickstarter, Mozilla, Palantir Technologies, Spotify, TransferWise, Twitter and Wikimedia.
Following their selections as Technology Pioneers, this year's firms will be invited to participate at World Economic Forum workshops, events and high-level discussions throughout their two years in the community. Firms also have opportunities to work with policy-makers and private sector leaders to help define the global agenda on key issues.
The 2020 Technology Pioneers include:
Asia
ABC Technology, People's Republic of China. Extracts insights automatically from unstructured data and improves decision-making
ABEJA, Japan. End-to-end artificial intelligence solutions using a self-developed platform
Banuba, Hong Kong SAR. Specializing in computer vision and shaping a future beyond cameras
BigSpring, Singapore. Lifelong skilling with measurable return on investment
Bitmark, Taiwan, China. Restores trust in data
Coda Payments, Singapore. Monetization in emerging markets for digital content providers
CureApp, Japan. Prescription digital therapeutics to treat medical disorders and diseases
Genetron Health, People's Republic of China. Precision oncology R&D to prevent and cure cancer in China
GuanData, People's Republic of China. Committed to making smarter decisions and enabling intelligent enterprise
K2 Data Technology, People's Republic of China. An industrial big data and artificial intelligence company
Lunit, Republic of Korea. Using artificial intelligence to conquer cancer
Sensoro, People's Republic of China. Technology services devoted to sensing everything intelligently
StashAway, Singapore. A digital wealth management platform aimed at building long-term wealth
Stellapps, India. Data-led, internet of things-based, farm-to-consumer dairy supply chain digitization
Veridium Labs, Hong Kong SAR. Fintech focused on unlocking the trillion-dollar natural capital asset class
Xtransfer, People's Republic of China. Making small and medium-sized enterprise financial services simple and accessible
ZestMoney, India. Artificial intelligence-based digital lending platform disbursing affordable credit to millions
Europe
Ada Health, Germany. A digital front door to the future of health
Akselos, Switzerland. Using real-time digital twins to accelerate the energy transition
Alpine Quantum Technologies, Austria. Realizes turn-key quantum solutions to address second quantum revolution challenges
Chainlink, UK. Connecting blockchain smart contracts with real-world data
Climeworks, Switzerland. Empowering climate positiveness by permanently removing carbon dioxide from the air
ComplyAdvantage, UK. Reinventing money-laundering data using machine-learning technology
Dawex, France. A data exchange technology company operating a data marketplace
Dorae, UK. The physical trade cloud
Eigen Technologies, UK. Transforming documents into data to drive better, faster business outcomes
Elliptic, UK. Protecting businesses against financial crime in crypto
Enevo, Finland. Data analytics and automated logistics software for the waste industry
Haven, UK. A transportation management system for international shippers
IMMO Investment, UK. Using technology to simplify real estate sales, rentals and investments
Job Today, Luxembourg. A leading hiring app in the UK and Spain
Kalido, UK. Fuelling prosperity through artificial intelligence-powered people and opportunity matching
MakerDAO, Denmark. Inclusive and transparent platform for economic empowerment on the blockchain
Mirakl, France. A platform strategy to compete fairly in a digital economy
Nextail, Spain. Smart retail platform empowering fashion merchandisers
Oura Ring, Finland. Democratizing health information
ProGlove, Germany. A leader in industrial wearables
Ripjar, UK. Products to fight financial crime and manage risk
Starling Bank, UK. A digital bank app providing retail accounts and banking services
Streetbees, UK. Market research meets technology: real data in real time
Wingcopter, Germany. Manufacturer of unmanned, electric-powered, vertical take-off and landing aircraft
Latin America
CargoX, Brazil. An online Latin American trucking system connecting loads with carriers
Descomplica, Brazil. Pairing education and tech for classes reaching millions of students
Ripio, Argentina. Gateway to the new digital economy in Latin America
The Not Company, Chile. Using artificial intelligence to help develop food products from plants
Middle East and Africa
3d Signals, Israel. Plug-and-play factory digitalization for improved productivity
Aleph Farms, Israel. Leading a sustainable food system to nurture a thriving planet
MorphiSec, Israel. Deterministic endpoint protection against fileless attacks and evasive malware
Optibus, Israel. A high-tech mobility platform improving mass transportation in cities
Prospera, Israel. Transforming how food is grown with data and artificial intelligence
Seebo, Israel. Helping manufacturers increase capacity and prevent losses using artificial intelligence
Lori Systems, Kenya. Tech-driven logistics services company seamlessly coordinating haulage across frontier markets
Twiga Foods, Kenya. A marketplace focused on lowering food costs in African cities
North America
Air Protein, USA. Making air-based meat to sustainably feed the future
Avanci, USA. One-stop access to essential patented technology for connected devices
Axonify, Canada. A modern learning solution for frontline employees that actually works
Boston Metal, USA. Game-changing metals production: better, less expensive steel without carbon emissions
Brightseed, USA. Using artificial intelligence to discover phytonutrients for health and wellness
Carbon Engineering, Canada. Removing carbon dioxide directly from the atmosphere at large scale
Clarity AI, USA. Tech platform analysing the societal impact of investments and organizations
DataVisor, USA. A fraud detection platform powered by transformational artificial intelligence technology
DEVCON, USA. Artificial intelligence-powered enterprise security software for all industries
Dragos, USA. An industrial cybersecurity technology and services company
EdCast, USA. Artificial intelligence-powered knowledge cloud for unified discovery and personalized learning
Ellevest, USA. On a mission to get more money into women's hands
Energy Vault, USA. Enables renewable energy to provide baseload power 24/7
Enveil, USA. Pioneering data security to protect data in use
EquityZen, USA. A marketplace for private company shareholders and investors
Fiddler Labs, USA. Delivering explainable artificial intelligence with trust, visibility and insights built in
Foghorn Systems, USA. Deriving machine learning and artificial intelligence-powered insights to organizations
Guideline, USA. A retirement company offering a fully automated 401(k)
Innowatts, USA. Powering the energy transition forward with artificial intelligence
Instrumental, USA. Leveraging artificial intelligence to find and fix manufacturing process issues
Integris Software, USA. Data privacy automation
Kebotix, USA. Artificial intelligence and robotics-powered materials platform
Knotch, USA. Content intelligence platform for brands that independently measures content marketing
Lavva, USA. Vegan yoghurt made with real ingredients and zero added sugar
Lightning Labs, USA. Technology for faster, cheaper, global digital payments
Metawave, USA. Advancing automotive radar sensors and boosting the deployment of 5G
MindBridge, Canada. Technology for restoring trust in financial data
Peek, USA. Connecting the world through experiences with a double-sided marketplace
Phylagen, USA. Arming organizations with the power of environmental genomics and data
Piano Software, USA. Software-as-a-service platform offering analytics, personalization and subscription
Polystyvert, Canada. Implementing a circular economy for petroleum-based plastics
Remix, USA. Helping cities around the world envision their mobility future
Rize, USA. Next-generation 3D additive manufacturing
Roadbotics, USA. Empowering communities to make data-driven infrastructure decisions
SecurityScorecard, USA. A global leader in cybersecurity ratings
Sherlock Biosciences, USA. Making molecular diagnostics better, faster and more affordable
Shippo, USA. A shipping platform for 21st-century e-commerce
Smart Wires, USA. A "valve" that increases power grid transfer capacity by 20%-40%
Takeoff Technologies, USA. Automated end-to-end micro-fulfilment solution that helps grocers thrive online
Trace Genomics, USA. Deep machine learning and agronomic knowledge to advance food production
Trulioo, Canada. Global identity verification
Two Hat Security, Canada. Artificial intelligence-powered content moderation platform
Veo Robotics, USA. Transforming factories by making machines responsive to humans
Verge Genomics, USA. Next-generation drug discovery for neurodegenerative diseases
Versatile, USA. Non-intrusive technology giving construction professionals hard data for easier decision-making
Vim, USA. Enabling value-based healthcare decisions by aligning payer and provider incentives
ZeroFox, USA. Safeguards modern organizations from dynamic security threats
About the Technology Pioneers:
The World Economic Forum believes that innovation is critical to the future well-being of society and to driving economic growth. Launched in 2000, the Technology Pioneer community comprises early to growth-stage companies from around the world that are involved in the design, development and deployment of new technologies and innovations, and are poised to make a significant impact on business and society.
7 Driving Habits That Are Secretly Damaging Your Diesel Engine
When it comes to driving, no one is perfect, and everyone makes mistakes. But could these habits be costing you money and secretly killing your engine? If you want to ensure your engine is running at optimum levels and that your car will last longer, then you should break some of those bad driving habits.
Some driving habits you are practicing may even be unsafe for you, your passengers, and other driverson the road. Here are a few everyday habits that you may be doing that you didn't know maybe damaging your car.
1. Ignoring the dashboard lights
If your dashboard light goes on then, it means something is very wrong with your engine. Some choose to ignore it, but it could have dire consequences later. The following are possible reasons why your dashboard lights are on.
Check engine light – when the check engine light goes on, it usually indicates a problem with your engine. The problem could be with the fuel injection system, the ignition, or the emission system. Because the engine is composed of different components, the check engine light may indicate a problem with the engine's components. It's best not to ignore the light and take chances. It could cause your engine to knock, and this will cost you so much more later. Ensure that you take your car to the auto repair shop to have it assessed by professional mechanics.
If you have problems with the fuel injection system and it needs replacing, then check out https://goldfarbinc.com/collections/fuel-injection-pump-new-used-rebuilt.
Brake light – ensuring your brakes are in excellent condition should always be a priority. When your brake light goes on, please check that the emergency brake is off. If it's off, it only means a problem with the brake fluids level or the hydraulic system.
Airbag warning – if your airbag light comes on, then you need to take your car for inspection as soon as possible. When the light is on, it means that you are driving with defective airbags, and they will not deploy if you are involved in a car accident.Sometimes it also means that the airbags may deploy randomly, which may cause you serious bodily harm if you are driving. An airbag warning light could also mean that there is something wrong with your seat belts, and you need to have that checked out also.
Tire pressure – if your tires have low pressure when driving, then they can pose a serious threat to both you and other drivers on the road. If this light goes on, please ensure to check your tire pressure immediately.
Oil pressure – when the oil pressure light comes on, it means your oil levels are running low, and you need to fill it up.
2. Riding the brakes
Riding the brakes means leaving your foot on the brakes for a long time while driving. Doing that can lead toextra wear and tear and overhearing, which will drastically reduce your stopping power. This a major hazard because while driving, you need your brakes to respondas swiftly and accurately as possible.
Instead of placing your foot on the brakes when the car is going downhill, lift it off the accelerator. The vehicle will slow down, and it also leaves enough space between your car and the one infront of you. If you own a manual car, you can try using a lower gear.
3. Shifting from drive to reverse without stopping
Even if you are running late, if you want to shift your car to reverse, always ensure the car stops beforeshifting between drive and reverse. This is especially important if you aremoving for a couple of miles. The abrupt gear change can damage your transmission and ultimately shorten the lifespan of your vehicle.
4. Driving with an empty or low fuel tank
Generally, it's advisable to ensure your fuel tank is filled quarter way or, if possible full tank. If you drive your vehicle on too little fuel, it can cause overheating and malfunction to your fuel pump injection system and catalytic converter.
Topping your vehicle with little fuel at a time may cause the injector system to take fuel from the bottom of the tank, where there is usually sediment build-up. This will also result in a clogged and dirty fuel filter. However, you should ensure regular engine tune-upsand replacement of your fuel filters to avoid build-up.
5. Overloading your car
This may surprise most people, but carrying extra weight than your vehicle capacity may damage the engine. It will put additional pressure on all the components because they have to work extra hard to manage the extra weight.
Overloading your vehicle also decreases your car's fuel economy because it has to use more fuel to handle the excess weight. If a vehicle is too heavy, it can also cause the tires to quickly wear and tear or even cause a major blowout, proving dangerous.
Did you know that overloading your car not only damages it but is also illegal? In case you are involved in an accident, the insurance may not pay for cover.
6. Revving your engine
Letting your car idlefor afew minutes after starting is always an excellent idea. When you let your car idle for a few minutes, it allows oil to be distributed throughout the engine.Revving the engine will not increase the process and may cause damage to some of the engine's components. Ensure that your car has properly warmed up before you rev up your engine.
7. Using the wrong fuel
Ensure that you use the highest quality fuel. Sometimes you can fill up your diesel engine with gasoline by mistake. If that happens, don't start the engine. This can save you from damaging your engine because once you switch one the car and the gasoline move into the injection system, it will damage everything because gas doesn't ignite like diesel.
Don't let bad habits destroy your car, and if you notice any car issues, ensure that you visit your mechanic as soon as possible.
Deloitte Introduces ReadyAI™ Artificial Intelligence-as-a-Service Solution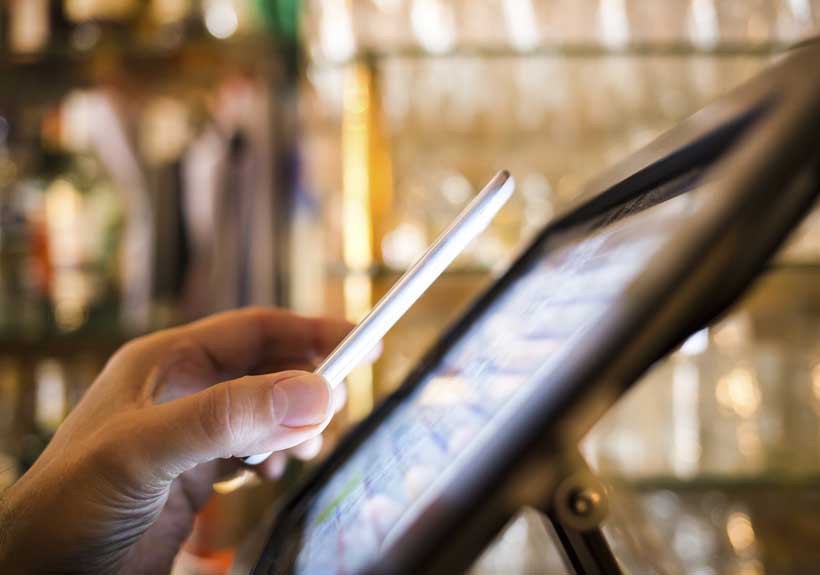 Deloitte introduced ReadyAI, a full portfolio of capabilities and services to help organizations accelerate and scale their artificial intelligence (AI) projects. ReadyAI brings together skilled AI specialists and managed services in a flexible AI-as-a-service model designed to help clients scale AI throughout their organizations.
The AI market is expected to exceed $191 billion by 2024, growing at 37% compound annual growth rate. As organizations accelerate their adoption of AI, many struggle with challenges such as limited access to specialized talent, slow development cycles, and the resources to continuously maintain AI models. Creating and sustaining AI models at scale typically requires people with capabilities across data science, IT operations and user experience (UX) who work seamlessly towards a common goal. With Deloitte's ReadyAI, organizations now have access to the services, technology and expertise they need to accelerate their AI journey.
ReadyAI offers comprehensive service capabilities including:
Data preparation: Provide data extraction, wrangling and standardization services. Also supports advanced analytical model development through feature engineering.
Insights and visualization: Design and generate reports and visual dashboards utilizing data output from automations to improve business outcomes and automation performance.
Advanced analytics: Data analysis for both structured and unstructured data. Creation of rule-based bots and insights-as-a-service.
Machine learning and deep learning: ML and deep learning model development. Video and text analytics to assist conversational AI.
Machine learning deployment: Create deployment architecture and pipelines for upstream and downstream integration of ML models.
Model management and MLOps: Management of model performance, migration and maintenance. Automation of model monitoring process and overall DevOps for machine learning.
Deloitte's recent "State of AI in the Enterprise" third edition study of enterprise AI adopters found that less than half of adopters believe they have a high level of skill around integrating AI technology into their existing IT environment. With a talent pool of more than 3,100 AI professionals, Deloitte can assemble teams that have the right combination of industry, domain and AI technology skills to best suit clients' needs. These experts include cloud engineers, data scientists, data architects, technology and application engineers, business and domain specialists, and visualization and design specialists. By leveraging the right combination of skills, organizations can quickly accelerate their AI journey.
ReadyAI teams operate as an extension of clients' teams often for engagements of six months or more. Services are available as a flexible, subscription model, allowing clients to scale resources and capabilities up or down based on business needs and priorities. Learn more about ReadyAI.
Gartner, the world's leading information technology and advisory company, named Deloitte a Leader for the seventh time in a row in its February 2021 report titled, "Magic Quadrant for Data and Analytics Service Providers."
Positive Tech Solutions Will Forge The Recovery
Global leaders back the need for more technology governance to tackle the most pressing global problems at the World Economic Forum's inaugural Global Technology Governance Summit, which closed on Wednesday.

The summit, hosted by Japan, was opened by Prime Minister Suga Yoshihide with a welcome address in which he emphasized the timeliness of discussions among leaders on the implementation of digital technologies in the post-COVD era. Suga also reaffirmed his commitment to accelerating reforms to create the world's most advanced digital society.
More than 2,000 leaders gathered virtually to address the adoption of technology to improve lives and respond to global challenges. The World Economic Forum Centre for the Fourth Industrial Revolution (C4IR) Network will develop this work throughout 2021 and beyond.
An interactive experience was designed for the participants, embedding technology into the summit. Registered participants were invited to learn about non-fungible tokens (NFTs) by collecting fragments – called "shards" – of "Voice Gems" designed by artist Harry Yeff (Reeps 100). Over 250 shards were minted on the first day.
Among the summits outcomes and commitments include:
Two new regional networks of cities were launched in Latin America and South Asia as part of the G20 Global Smart Cities Alliance. The city networks, modelled after the C4IR Japan's successful Japan Smart City Alliance, aim to bolster small and medium-sized cities' capacity to realize the Fourth Industrial Revolution's benefits and safeguard against governance challenges.
The C4IR Network will support Agile Nations, a global initiative to enable government, business, and civil society to share evidence and insights into innovative governance. The Network re-committed its support for the Agile50 initiative at the summit, recognizing the role of experts and business leaders in driving agility in governments worldwide.
To address pressing challenges and opportunities relating to the rise of new digital currency, central bank digital currency, and so-called "stablecoins," the Digital Currency Governance Consortium (DCGC) is convening more than 80 organizations representing numerous sectors and geographies.
The Forum established the Future of the Connected World initiative with five priority areas for collective action in 2021-2022. Building on the pilot project's success for Accelerating the Impact of Industrial IoT for SMEs in São Paolo, Brazil, the C4IR Network will expand projects in Colombia, Kazakhstan, Saudi Arabia, South Africa, and Turkey.
Executive leaders from the public and private sector, representing more than 12 countries on five continents, released a new roadmap for building a connected future that benefits all. The roadmap and global action plan seek to rally and mobilize the international community on a set of five actions and 37 initiatives to advance the governance of the internet of things and related technologies.
The Dubai Roads and Transport Authority (RTA) will adopt the framework and pilot it as part of its World Challenge for Self-Driving Transport, trialling autonomous delivery vehicles and using the framework to test a series of performance-based regulations. The impact of this is a framework developed by a Forum project sponsored by the Global Autonomous Vehicle Council (GAVC), which is being used as an incremental part of Dubai's roadmap to make 25% of its travel driverless by 2030.
The following reports and white papers were published:
The Rebuilding Trust and Governance: Towards Data Free Flow with Trust (DFFT) white paper gives a bird's-eye view of global data governance issues, including privacy, fair competition, cybersecurity and transparency to strengthen trust-governance mechanisms.
The Medicine from the Sky: Opportunities and Lessons from Drones in Africa report provides a framework for evaluating where these technologies can be best applied to improve healthcare.
A new resource, Global Governance Toolkit for Digital Mental Health, provides help for governments, regulators and independent assurance bodies to address growing ethical concerns over the use of technology in mental and behavioural health.
The Technology Futures report outlines new ways for leaders to predict future trends. It provides a framework for leaders to assign probability to trends and forecast risks and uses speculative fiction to bring these to life.
A new white paper, Co-designing Digital Interventions and Technology Projects with Civil Society outlines how policy-makers and business leaders can collaborate with civil society to address power imbalances. It explores how each sector can co-design tech and bring equitable access.
Transforming Rural Mobility with MaaS explores mobility as a service (MaaS), which will be at the forefront of a new generation of mobility services. It focuses on examples from Japan and examines the common challenges and success factors for MaaS to support local government and related enterprises to transform mobility.
The C4IR Network Affiliate Centres made the following commitments:
C4IR Brazil will launch a data governance prototype for noncommunicable disease (NCD) patients to facilitate remote monitoring and public-private sharing of patients' data in the health system.
C4IR Colombia will publish a regulatory framework for data exchange with the Data for Common Purpose Initiative.
C4IR India initiated the Artificial intelligence for Agriculture Innovation (AI4AI) project to explore the use of Fourth Industrial Revolution technologies throughout the food chain, from seed to fork. The project, supported by more than 60 industry, government and start-up partners, is currently piloted in Telangana, India. C4IR India has also launched Fourth Industrial Revolution for Sustainable Transformation of Health (FIRST Health). Theproject explores the role of the Fourth Industrial Revolution technologies in 18 areas of health, including preventive, curative and governance.
C4IR Israel is committed to enabling the future of mobility by taking the existing pilot programmes and creating a scalable commercial business model that is safe, sustainable and ethical.
C4IR Japan has developed an approach called Authorized Public Purpose Access (APPA), which seeks to use data for the public good while balancing all stakeholders' rights and interests.
The Centre for the Fourth Industrial Revolution Ocean will lead the Action Coalition on Ocean Data together with Microsoft. The coalition strives to deliver open, transparent and easily accessible universal data to comprehensively understand "life below water" for better policies and decision-making. The coalition will be open and inclusive to all actors seeking to liberate ocean data; the Ocean Data Platform will be at the heart of solutions to unlock this data.
C4IR Rwanda's most recent work on pending data protection legislation will serve as a foundation in helping to achieve Rwanda's ambitions of becoming a proof-of-concept hub for technology innovation and regulation.
C4IR Saudi Arabia will hold its official launch event, along with projects designed to advance multistakeholder collaboration on agile governance frameworks and AI, IoT and blockchain. The centre will develop frameworks that usher in advanced autonomous mobility through heavy-lift drones and accelerate the advent of autonomous trucks and vessels, thereby expanding mobility opportunities for air, land, and sea.
C4IR South Africa will address the needs of small, medium and micro-enterprises (SMMEs) by launching a series of projects to develop policy protocols for accelerating the adoption of emerging technologies by SMMEs and mitigating associated risks.
C4IR Turkey will address the need for human-centric technology using governance models designed by the collective rationality that has emerged from the rapid spread of IoT, AI, and other Fourth Industrial Revolution technologies.
C4IR UAE is launching a report focused on developing a precision medicine programme locally, highlighting the critical process areas, including the infrastructure and regulatory environment. It aims to further the growth of the healthcare industry in the UAE and exchange healthcare data globally. C4IR UAE will also lead multiple tokenization pilots to test blockchain technology to modernize the financial system and improve access to capital and liquidity to further economic diversification and digital growth in the UAE.