World Economic Forum Announces 100 New Technology Pioneers In 2020 Cohort
The World Economic Forum announced today its 2020 Technology Pioneers, future headline-makers addressing global issues with cutting-edge technology. From artificial intelligence (AI) to carbon capture, this year's cohort is using innovations to protect the climate, improve healthcare and much more, helping us to reset society and build towards a better future.
"This year's class of Technology Pioneers are improving society and advancing their industries around the world," said Susan Nesbitt, Head of the Global Innovators Community, World Economic Forum. "These are the companies that think differently and stand out as potential game-changers. We're looking forward to the role they'll play in shaping the future of their industries."
Of the 100 firms selected, over one-quarter are female-led, more than double the industry average. These firms also come from diverse regions that stretch beyond traditional tech hubs, with companies using innovative technology in novel ways all around the world.
In Brazil, CargoX is digitizing trucking to optimize logistics that can improve the livelihood of truckers in the country. India's ZestMoney is using its technology to transform the financial services industry, offering affordable credit to those who are unable to access this through traditional finance paths.
Each Tech Pioneer is impacting their country and their community in different ways. For example, Kenya's Twiga is lowering food costs in Africa by using B2B data to make food supply chains more efficient.
Other economies represented include: Argentina, Austria, Brazil, China, Chile, Canada, Denmark, Finland, France, Germany, Hong Kong SAR, India, Israel, Japan, Kenya, South Korea, Luxembourg, Singapore, Switzerland, Taiwan (China), Spain, United States, United Kingdom.
As well as their regional diversity, this year's Technology Pioneers are at the cutting-edge of a wide range of industries that span smart cities, healthcare cleantech, finance, logistics and more.
For example, the US-based Metawave is using AI and machine learning to enhance automotive sensors with the capability to make cars smarter and safer. In China, Sensoro has developed internet of things solutions to enhance smart city capabilities around the world.
Many other Technology Pioneers are focusing their innovations on combating climate change. Polystyvert focuses on implementing a circular economy for plastics; Aleph Farms focuses on advancements of alternative means that can help promote a more sustainable food system.
In addition to their long-standing contributions to their industries, many Technology Pioneers are also using their tech to support COVID-19 responses around the world. Some, like Sherlock Biosciences and Genetron Health, have helped develop rapid testing options for COVID-19. Another, Lunit, whose technology uses AI to analyse lung diseases from chest X-rays, has released its software for free online to help medical professions in the diagnostics and treatment of COVID-19 patients.
This year's cohort selection also marks the 20th anniversary of the Technology Pioneers community. Many past recipients have gone on to become household names including, Airbnb, Google, Kickstarter, Mozilla, Palantir Technologies, Spotify, TransferWise, Twitter and Wikimedia.
Following their selections as Technology Pioneers, this year's firms will be invited to participate at World Economic Forum workshops, events and high-level discussions throughout their two years in the community. Firms also have opportunities to work with policy-makers and private sector leaders to help define the global agenda on key issues.
The 2020 Technology Pioneers include:
Asia
ABC Technology, People's Republic of China. Extracts insights automatically from unstructured data and improves decision-making
ABEJA, Japan. End-to-end artificial intelligence solutions using a self-developed platform
Banuba, Hong Kong SAR. Specializing in computer vision and shaping a future beyond cameras
BigSpring, Singapore. Lifelong skilling with measurable return on investment
Bitmark, Taiwan, China. Restores trust in data
Coda Payments, Singapore. Monetization in emerging markets for digital content providers
CureApp, Japan. Prescription digital therapeutics to treat medical disorders and diseases
Genetron Health, People's Republic of China. Precision oncology R&D to prevent and cure cancer in China
GuanData, People's Republic of China. Committed to making smarter decisions and enabling intelligent enterprise
K2 Data Technology, People's Republic of China. An industrial big data and artificial intelligence company
Lunit, Republic of Korea. Using artificial intelligence to conquer cancer
Sensoro, People's Republic of China. Technology services devoted to sensing everything intelligently
StashAway, Singapore. A digital wealth management platform aimed at building long-term wealth
Stellapps, India. Data-led, internet of things-based, farm-to-consumer dairy supply chain digitization
Veridium Labs, Hong Kong SAR. Fintech focused on unlocking the trillion-dollar natural capital asset class
Xtransfer, People's Republic of China. Making small and medium-sized enterprise financial services simple and accessible
ZestMoney, India. Artificial intelligence-based digital lending platform disbursing affordable credit to millions
Europe
Ada Health, Germany. A digital front door to the future of health
Akselos, Switzerland. Using real-time digital twins to accelerate the energy transition
Alpine Quantum Technologies, Austria. Realizes turn-key quantum solutions to address second quantum revolution challenges
Chainlink, UK. Connecting blockchain smart contracts with real-world data
Climeworks, Switzerland. Empowering climate positiveness by permanently removing carbon dioxide from the air
ComplyAdvantage, UK. Reinventing money-laundering data using machine-learning technology
Dawex, France. A data exchange technology company operating a data marketplace
Dorae, UK. The physical trade cloud
Eigen Technologies, UK. Transforming documents into data to drive better, faster business outcomes
Elliptic, UK. Protecting businesses against financial crime in crypto
Enevo, Finland. Data analytics and automated logistics software for the waste industry
Haven, UK. A transportation management system for international shippers
IMMO Investment, UK. Using technology to simplify real estate sales, rentals and investments
Job Today, Luxembourg. A leading hiring app in the UK and Spain
Kalido, UK. Fuelling prosperity through artificial intelligence-powered people and opportunity matching
MakerDAO, Denmark. Inclusive and transparent platform for economic empowerment on the blockchain
Mirakl, France. A platform strategy to compete fairly in a digital economy
Nextail, Spain. Smart retail platform empowering fashion merchandisers
Oura Ring, Finland. Democratizing health information
ProGlove, Germany. A leader in industrial wearables
Ripjar, UK. Products to fight financial crime and manage risk
Starling Bank, UK. A digital bank app providing retail accounts and banking services
Streetbees, UK. Market research meets technology: real data in real time
Wingcopter, Germany. Manufacturer of unmanned, electric-powered, vertical take-off and landing aircraft
Latin America
CargoX, Brazil. An online Latin American trucking system connecting loads with carriers
Descomplica, Brazil. Pairing education and tech for classes reaching millions of students
Ripio, Argentina. Gateway to the new digital economy in Latin America
The Not Company, Chile. Using artificial intelligence to help develop food products from plants
Middle East and Africa
3d Signals, Israel. Plug-and-play factory digitalization for improved productivity
Aleph Farms, Israel. Leading a sustainable food system to nurture a thriving planet
MorphiSec, Israel. Deterministic endpoint protection against fileless attacks and evasive malware
Optibus, Israel. A high-tech mobility platform improving mass transportation in cities
Prospera, Israel. Transforming how food is grown with data and artificial intelligence
Seebo, Israel. Helping manufacturers increase capacity and prevent losses using artificial intelligence
Lori Systems, Kenya. Tech-driven logistics services company seamlessly coordinating haulage across frontier markets
Twiga Foods, Kenya. A marketplace focused on lowering food costs in African cities
North America
Air Protein, USA. Making air-based meat to sustainably feed the future
Avanci, USA. One-stop access to essential patented technology for connected devices
Axonify, Canada. A modern learning solution for frontline employees that actually works
Boston Metal, USA. Game-changing metals production: better, less expensive steel without carbon emissions
Brightseed, USA. Using artificial intelligence to discover phytonutrients for health and wellness
Carbon Engineering, Canada. Removing carbon dioxide directly from the atmosphere at large scale
Clarity AI, USA. Tech platform analysing the societal impact of investments and organizations
DataVisor, USA. A fraud detection platform powered by transformational artificial intelligence technology
DEVCON, USA. Artificial intelligence-powered enterprise security software for all industries
Dragos, USA. An industrial cybersecurity technology and services company
EdCast, USA. Artificial intelligence-powered knowledge cloud for unified discovery and personalized learning
Ellevest, USA. On a mission to get more money into women's hands
Energy Vault, USA. Enables renewable energy to provide baseload power 24/7
Enveil, USA. Pioneering data security to protect data in use
EquityZen, USA. A marketplace for private company shareholders and investors
Fiddler Labs, USA. Delivering explainable artificial intelligence with trust, visibility and insights built in
Foghorn Systems, USA. Deriving machine learning and artificial intelligence-powered insights to organizations
Guideline, USA. A retirement company offering a fully automated 401(k)
Innowatts, USA. Powering the energy transition forward with artificial intelligence
Instrumental, USA. Leveraging artificial intelligence to find and fix manufacturing process issues
Integris Software, USA. Data privacy automation
Kebotix, USA. Artificial intelligence and robotics-powered materials platform
Knotch, USA. Content intelligence platform for brands that independently measures content marketing
Lavva, USA. Vegan yoghurt made with real ingredients and zero added sugar
Lightning Labs, USA. Technology for faster, cheaper, global digital payments
Metawave, USA. Advancing automotive radar sensors and boosting the deployment of 5G
MindBridge, Canada. Technology for restoring trust in financial data
Peek, USA. Connecting the world through experiences with a double-sided marketplace
Phylagen, USA. Arming organizations with the power of environmental genomics and data
Piano Software, USA. Software-as-a-service platform offering analytics, personalization and subscription
Polystyvert, Canada. Implementing a circular economy for petroleum-based plastics
Remix, USA. Helping cities around the world envision their mobility future
Rize, USA. Next-generation 3D additive manufacturing
Roadbotics, USA. Empowering communities to make data-driven infrastructure decisions
SecurityScorecard, USA. A global leader in cybersecurity ratings
Sherlock Biosciences, USA. Making molecular diagnostics better, faster and more affordable
Shippo, USA. A shipping platform for 21st-century e-commerce
Smart Wires, USA. A "valve" that increases power grid transfer capacity by 20%-40%
Takeoff Technologies, USA. Automated end-to-end micro-fulfilment solution that helps grocers thrive online
Trace Genomics, USA. Deep machine learning and agronomic knowledge to advance food production
Trulioo, Canada. Global identity verification
Two Hat Security, Canada. Artificial intelligence-powered content moderation platform
Veo Robotics, USA. Transforming factories by making machines responsive to humans
Verge Genomics, USA. Next-generation drug discovery for neurodegenerative diseases
Versatile, USA. Non-intrusive technology giving construction professionals hard data for easier decision-making
Vim, USA. Enabling value-based healthcare decisions by aligning payer and provider incentives
ZeroFox, USA. Safeguards modern organizations from dynamic security threats
About the Technology Pioneers:
The World Economic Forum believes that innovation is critical to the future well-being of society and to driving economic growth. Launched in 2000, the Technology Pioneer community comprises early to growth-stage companies from around the world that are involved in the design, development and deployment of new technologies and innovations, and are poised to make a significant impact on business and society.
Airports and harbours prepare to slash emissions as the greening of transport accelerates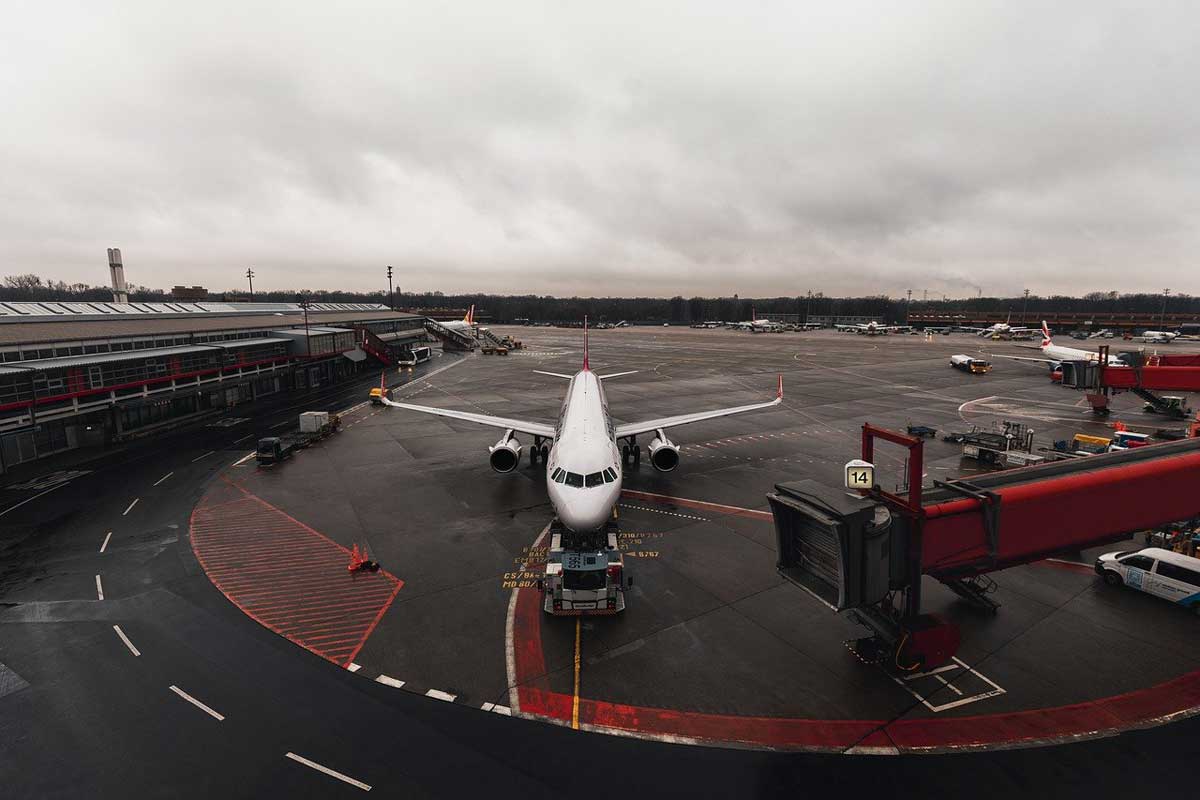 By Michael Allan
If the European Union is to meet its net-zero targets and become a climate-neutral economy by 2050, the transport industry needs to decarbonise – and quickly.
International aviation and maritime transport could account for almost 40% of greenhouse gas (GHG) emissions by mid-century. Due to increasing demand for freight shipping and air travel, GHG discharges from ships and planes in particular continue to rise.
In the push to mitigate human-made climate change, both industries are looking to new low-carbon energy sources such as hydrogen and electrification.
While much attention is paid to cleaner planes, boats and ships being developed, perhaps an even bigger industrial challenge is creating the infrastructure that ports and airports will need to produce, store and pump the low-emission fuels.
Airports have much to do in order to prepare for this coming era, according to Fokko Kroesen, who is coordinating the EU-funded TULIPS project exploring ways to reduce emissions at airports.
New fuels
Aircraft manufacturers are investing in new fuel and propulsion technologies, but they will also expect airports to be ready to deliver these fuels, according to Kroesen, who is senior advisor on sustainability at the Royal Schiphol Group, which operates Schiphol and other airports in the Netherlands. The whole system will be very different from current kerosene-based provisions, he said.
Through demonstrator projects at four airports, TULIPS's research into innovative and sustainable airports will put new green technologies to the test. A roadmap to 2030 will then show airports the best ways to advance the low-carbon transition.
Research on supplying energy to aircraft is going in two directions, according to Kroesen. The first is sustainable aviation fuels produced from renewable feedstocks such as biomass, instead of petroleum. The second is energy supply for new aircraft that will be powered by technologies including batteries and hydrogen.
Because sustainable aviation fuels, or blended sustainable and conventional jet fuel, can be used in current planes, they can bridge the gap between today's aircraft and those of the future that run on completely different sources of energy. This is particularly important for providing lower carbon alternatives for intercontinental flights, as novel aircraft powered by hydrogen or batteries are likely to be able to travel only shorter distances initially.
It could take a long time to develop alternative propulsion methods for intercontinental flights, according to Kroesen.
'Therefore, we expect that sustainable aviation fuels are really needed to enable net zero-emission flights,' he said.
Also in the future, most airport ground-support vehicles will run on batteries. Some heavy equipment, such as the tractors used to tow aircraft around the tarmac, may even need to be powered by hydrogen as a result of their high energy demands.
Kroesen says this poses an infrastructure challenge for airports. At Schiphol in Amsterdam, he said, 'there is a growing demand for electricity and the current infrastructure is not sufficient to enable this.'
Greener airports
As a result, the airport is investing in solar panels and other forms of renewable energy. The long-term aim is for the airport to produce more energy than it uses, said Kroesen. Developing a smart energy hub will help optimise the green electricity supply to deal with the competing demands from the various applications.
Airports will also need to ensure reliable supplies of sustainable aviation fuels and hydrogen. TULIPS is exploring not only how airports can generate these fuels but also how new industries can be encouraged to produce and supply them.
Sustainable aviation fuels are generally produced from biomass. They have a similar chemical profile to conventional jet fuel produced from petroleum. While this means they can use the same storage and refuelling infrastructure at the airport, it doesn't mean that switching is simple.
TULIPS is looking at the cost and practicalities of sustainable aviation fuel, and how to develop effective incentives to stimulate its production and use. Ideally, production would take place near the airport.
'The main challenge we see for sustainable aviation fuels is the scaling up in a sustainable way – and the limits of available production technologies and resources, or feedstocks, to produce these sustainable fuels,' said Kroesen.
Beyond plants and plant waste, researchers are looking to create sustainable fuels from electricity, hydrogen and carbon captured from the air.
'That is very attractive because it is a type of circularity,' Kroesen said. 'We emit carbon dioxide, but immediately after emitting we will take it out of the air and, together with hydrogen, we can build new synthetic kerosene out of it.'
Unlike sustainable aviation fuel, hydrogen will require a whole new infrastructure for delivery, storage and refuelling. It cannot simply use the conventional jet fuel infrastructure.
Hydrogen is created when it is separated from water using electricity. If the energy used for this electrolysis comes from renewable sources, the resulting hydrogen is considered a green energy source. It will be possible to produce hydrogen at airports and in the locality in so-called hydrogen valleys – economic areas that produce locally consumed green hydrogen.
In the longer term, however, Kroesen says that such local production will not be enough to meet demand. This is due to a combination of factors, including the limited availability and cost of green electricity in some locations. This energy source will also face competing demands from other industries.
'We will probably see a mix of locally produced and also imported hydrogen, from areas that are richer in energy and poorer in demand,' Kroesen said.
Smart ports
Arne-Jan Polman, at the Port of Rotterdam, said that preparing ports for the potential fuel mixes used by ships in the future is also a complex process.
Europe's largest seaport, Rotterdam is seeking to become carbon neutral by 2050. The port set up the EU-funded MAGPIE project to create a masterplan outline of how Rotterdam and its partner ports will become green by mid-century.
The port will transform itself into a smart green port by improving current energy systems, developing a new greener energy system, switching to non-petroleum fuels and raw materials, and encouraging a shift to sustainable freight transport.
The project's 45 partners intend to create an energy masterplan as inspiration for any of Europe's maritime and inland ports that want to go green.
When it comes to fuels, MAGPIE is focusing on electricity, ammonia, hydrogen and a biofuel version of liquefied natural gas (bio-LNG).
'We think that these four energy carriers will play a major role in the future,' Polman said. The port also sees an important role for methanol as a green fuel.
As with TULIPS, a large part of this is encouraging new energy supply chains while demonstrating technologies for creating biofuels and exploring fuel infrastructure and supply needs.
Demonstrations by the project will include port-based bio-LNG production, ways proactively to manage power demand, ammonia bunkering (delivering the fuel to ships) and an offshore charging buoy.
Smart energy
Polman says that ports need to change how they see themselves.
'Not any more the traditional landlord role, but more the developer of our surroundings, the director of the new energy landscape, which means we are sort of facilitating the whole smart energy transition process,' he said. 'What we need to do is make sure the conditions are there for companies to invest in our port area.'
As with airports, there are other vehicles besides ships that need to plug into the energy supply. These are mainly short-shipping barges, trains and trucks that transport goods to and from the Port of Rotterdam from smaller regional hubs.
MAGPIE will need to try to predict the future energy mix and work out how to prepare for it. But it is also just about getting these different fuels to a point of technological maturity where they can be used and are available for anyone that needs them, according to Polman.
After that, it is up to industry and the market to decide which direction they want to go and what to invest in. The ports just need to be ready.
The port will need to speak to industry to see what it needs while making sure it attracts the right partners to meet its long-term energy goals, rather than short-term economic profitability. But it must also liaise with governmental bodies – from the EU to local municipalities – to develop permits, regulations and subsidies to stimulate industry growth.
'We need to build the landscape,' Polman said.
Research in this article was funded by the EU. This material was originally published in Horizon, the EU Research and Innovation Magazine.
5 Reasons Why Use Premium Proxy Server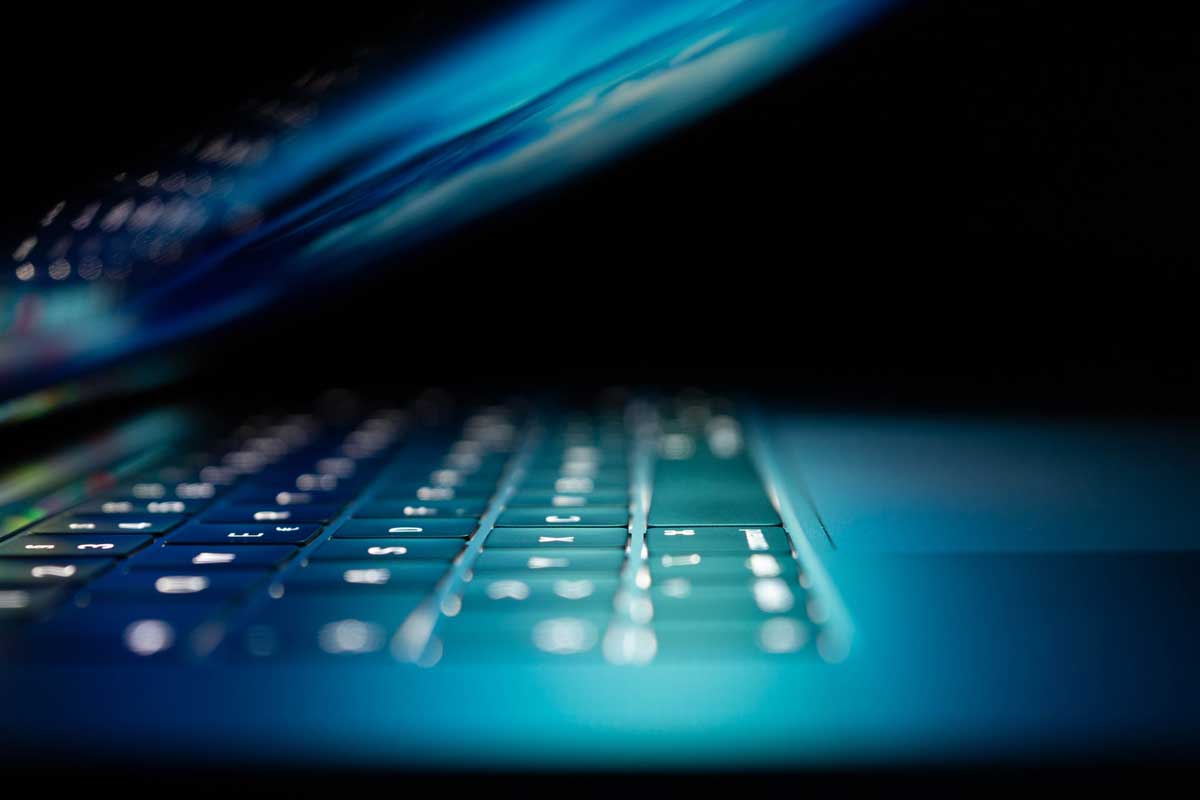 Not many people truly know the importance of a premium proxy server. To many people, they believe its sole purpose is to enable them to access websites that their IP address has been barred from accessing. Proxy servers do more than just keep your details private on the internet.
For the record, a proxy server serves as an intermediary between a browsing computer and another server on the internet. The server has its private IP address, which is made open online while shielding the IP address of whoever is browsing. You may think this is just about breaking entry into a secured network server, but it is more than that.
5 Reasons Why Use Premium Proxy Server
Proxy servers are important to the security of anyone browsing the internet. While there are different proxy servers, using a premium one is important for many reasons.
If you are a business owner or an IT person, here is why you must channel some investment into getting a premium proxy server.
Ensures Corporate Security
As more and more people use the internet daily, the number of persons that also use the internet for the wrong reasons also increases drastically. More than ever, companies and brands are taking caution to avoid cyber attacks on their servers.
A data breach could cost a brand its image. Also, it could lead to financial loss for a brand. While a proxy server reduces the risk of breach, a premium server intensifies the security of a server.
They act as a buffer. That's why cyber attackers might be able to get a proxy, but a premium proxy makes it almost impossible for them to reach the server. And if the server can't be reached, there won't be any manipulation on the network.
Be Anonymous
As a business establishment, certain tasks online would require you to do them anonymously. You may not understand the importance of this, except you work in the line of reporters, security agencies, and others. You will need an extra layer of security that will allow you to move in and out of different networks without being noticed.
You can never tell if spies are online trying to monitor your activities. And leaking vital information to a spy or competitor isn't exactly bold for a business.
Protect Server From Crash
This is very important if you run a business requiring your customers always to visit your website. Imagine an e-commerce website going down due to a server crash; you know how frustrating this will be for their customers.
Premium proxy helps protect your server from crashes. A premium proxy server creates an access point for your website data online. With this, customers can easily access your website without stress.
Increase Internet Speed
This is one thing not many people know about proxy servers. Many people believe they slow down the internet speed of a browser due to their background internet usage. This is not true.
Proxy servers save bandwidth and increase the internet speed of any browser. It does this by ensuring the following:
compress traffic;
cache files;
remove unwanted ads.
With all of these, the bandwidth is saved to boost internet speed.
Control Employee's Internet Activities
You won't want your workers to access certain websites with the company's network. This might leave your company's information in the hands of potential threats. With a premium server, you can restrict your workers from accessing certain websites with your company's network.
Also, with this server, you can access blocked sites. This is the most prominent function of the proxy server known to many. You can bypass restrictions on any site using a premium proxy server.
Conclusion
The function of premium proxy servers can not be overemphasized. It reduces the risk of being vulnerable online. So you should consider getting one today.
New world-class European supercomputer inaugurated in Italy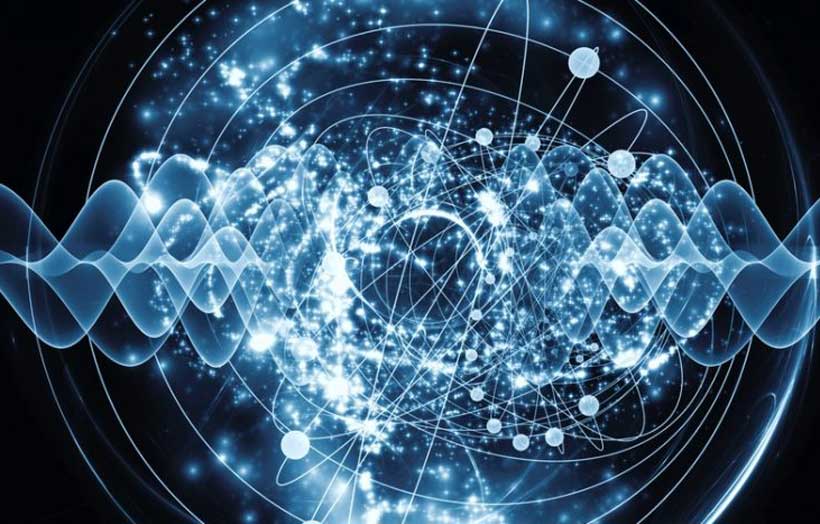 Today, the Commission together with the European High-Performance Computing Joint Undertaking (EuroHPC JU), the Italian Ministry of Universities and Research and the CINECA consortium inaugurated Europe's latest supercomputer: LEONARDO, located at the Bologna Technopole, in Italy.
LEONARDO is a world-class supercomputing system, developed and assembled in Europe. When fully operational, it will have a computing power of nearly 250 petaflops (250 million billion calculations per second). LEONARDO is currently placed as the fourth most powerful supercomputer in the world. It is a joint investment of €120 million, half of which comes from the Commission and the other half from the Italian Ministry of Universities and Research and the CINECA consortium consisting of five more participating EuroHPC countries (Austria, Greece, Hungary, Slovakia, and Slovenia).
LEONARDO is the second of the European pre-exascale supercomputers to be put into operation, after LUMI in Kajaani, Finland. It combines state-of-the-art high-performance computing components and the use of artificial intelligence to perform highly complex tasks. As such, it will enable unprecedented research into cancer and drug discovery, understanding the functioning of the human brain, discovering clean energy technologies, doing more precise climate modelling, as well as helping with predicting and monitoring natural disasters and pandemics.
The LEONARDO supercomputer system focuses on environmental sustainability and is equipped with tools enabling a dynamical adjustment of power consumption, thus granting a smart and optimal balance between energy saving and performance. Moreover, it uses a water-cooling system for increased energy efficiency.
The computing services provided by CINECA with LEONARDO will be further enhanced by the integration of a quantum computer, as CINECA has also been selected as a hosting entity for one of the first European-built quantum computers.
Next Steps
The deployment of the European world-class high-performance computing and data infrastructure continues with the ongoing installation of the Deucalion petascale supercomputer in Portugal, and the third European pre-exascale MareNostrum 5 supercomputer in Spain.
Further to this, new sites for supercomputers have already been announced by the EuroHPC JU in June 2022, with one of them to be Europe's first exascale supercomputer: JUPITER, which will be hosted in the Jülich Supercomputing Centre in Germany.
In October 2022 the EuroHPC JU also announced six sites to host quantum computers, which will be integrated with existing supercomputers.
Additionally, a call for a second European exascale supercomputer in 2023 is expected to be launched, as well as the deployment of additional supercomputers and quantum computers in 2023 and beyond.
Background
CINECA is a non-profit consortium, made up of 70 Italian universities, 40 national institutions and the Italian Ministries of Universities and Research, and of Education. The five countries participating from the EuroHPC JU are: Greece, Hungary, Austria, Slovenia, and Slovakia.
LEONARDO now joins the existing supercomputers of the EuroHPC JU: Discoverer in Bulgaria, MeluXina in Luxembourg, Vega in Slovenia, Karolina in Czechia, and LUMI in Finland.
The European High-Performance Computing Joint Undertaking (EuroHPC JU) is a legal and funding entity created in 2018 to enable the EU and EuroHPC participating countries to coordinate their efforts and pool their resources with the objective of making Europe a world leader in supercomputing. In July 2021, the Council adopted the EuroHPC JU Regulation, bringing a further investment of €7 billion.