World Economic Forum Announces 100 New Technology Pioneers In 2020 Cohort
The World Economic Forum announced today its 2020 Technology Pioneers, future headline-makers addressing global issues with cutting-edge technology. From artificial intelligence (AI) to carbon capture, this year's cohort is using innovations to protect the climate, improve healthcare and much more, helping us to reset society and build towards a better future.
"This year's class of Technology Pioneers are improving society and advancing their industries around the world," said Susan Nesbitt, Head of the Global Innovators Community, World Economic Forum. "These are the companies that think differently and stand out as potential game-changers. We're looking forward to the role they'll play in shaping the future of their industries."
Of the 100 firms selected, over one-quarter are female-led, more than double the industry average. These firms also come from diverse regions that stretch beyond traditional tech hubs, with companies using innovative technology in novel ways all around the world.
In Brazil, CargoX is digitizing trucking to optimize logistics that can improve the livelihood of truckers in the country. India's ZestMoney is using its technology to transform the financial services industry, offering affordable credit to those who are unable to access this through traditional finance paths.
Each Tech Pioneer is impacting their country and their community in different ways. For example, Kenya's Twiga is lowering food costs in Africa by using B2B data to make food supply chains more efficient.
Other economies represented include: Argentina, Austria, Brazil, China, Chile, Canada, Denmark, Finland, France, Germany, Hong Kong SAR, India, Israel, Japan, Kenya, South Korea, Luxembourg, Singapore, Switzerland, Taiwan (China), Spain, United States, United Kingdom.
As well as their regional diversity, this year's Technology Pioneers are at the cutting-edge of a wide range of industries that span smart cities, healthcare cleantech, finance, logistics and more.
For example, the US-based Metawave is using AI and machine learning to enhance automotive sensors with the capability to make cars smarter and safer. In China, Sensoro has developed internet of things solutions to enhance smart city capabilities around the world.
Many other Technology Pioneers are focusing their innovations on combating climate change. Polystyvert focuses on implementing a circular economy for plastics; Aleph Farms focuses on advancements of alternative means that can help promote a more sustainable food system.
In addition to their long-standing contributions to their industries, many Technology Pioneers are also using their tech to support COVID-19 responses around the world. Some, like Sherlock Biosciences and Genetron Health, have helped develop rapid testing options for COVID-19. Another, Lunit, whose technology uses AI to analyse lung diseases from chest X-rays, has released its software for free online to help medical professions in the diagnostics and treatment of COVID-19 patients.
This year's cohort selection also marks the 20th anniversary of the Technology Pioneers community. Many past recipients have gone on to become household names including, Airbnb, Google, Kickstarter, Mozilla, Palantir Technologies, Spotify, TransferWise, Twitter and Wikimedia.
Following their selections as Technology Pioneers, this year's firms will be invited to participate at World Economic Forum workshops, events and high-level discussions throughout their two years in the community. Firms also have opportunities to work with policy-makers and private sector leaders to help define the global agenda on key issues.
The 2020 Technology Pioneers include:
Asia
ABC Technology, People's Republic of China. Extracts insights automatically from unstructured data and improves decision-making
ABEJA, Japan. End-to-end artificial intelligence solutions using a self-developed platform
Banuba, Hong Kong SAR. Specializing in computer vision and shaping a future beyond cameras
BigSpring, Singapore. Lifelong skilling with measurable return on investment
Bitmark, Taiwan, China. Restores trust in data
Coda Payments, Singapore. Monetization in emerging markets for digital content providers
CureApp, Japan. Prescription digital therapeutics to treat medical disorders and diseases
Genetron Health, People's Republic of China. Precision oncology R&D to prevent and cure cancer in China
GuanData, People's Republic of China. Committed to making smarter decisions and enabling intelligent enterprise
K2 Data Technology, People's Republic of China. An industrial big data and artificial intelligence company
Lunit, Republic of Korea. Using artificial intelligence to conquer cancer
Sensoro, People's Republic of China. Technology services devoted to sensing everything intelligently
StashAway, Singapore. A digital wealth management platform aimed at building long-term wealth
Stellapps, India. Data-led, internet of things-based, farm-to-consumer dairy supply chain digitization
Veridium Labs, Hong Kong SAR. Fintech focused on unlocking the trillion-dollar natural capital asset class
Xtransfer, People's Republic of China. Making small and medium-sized enterprise financial services simple and accessible
ZestMoney, India. Artificial intelligence-based digital lending platform disbursing affordable credit to millions
Europe
Ada Health, Germany. A digital front door to the future of health
Akselos, Switzerland. Using real-time digital twins to accelerate the energy transition
Alpine Quantum Technologies, Austria. Realizes turn-key quantum solutions to address second quantum revolution challenges
Chainlink, UK. Connecting blockchain smart contracts with real-world data
Climeworks, Switzerland. Empowering climate positiveness by permanently removing carbon dioxide from the air
ComplyAdvantage, UK. Reinventing money-laundering data using machine-learning technology
Dawex, France. A data exchange technology company operating a data marketplace
Dorae, UK. The physical trade cloud
Eigen Technologies, UK. Transforming documents into data to drive better, faster business outcomes
Elliptic, UK. Protecting businesses against financial crime in crypto
Enevo, Finland. Data analytics and automated logistics software for the waste industry
Haven, UK. A transportation management system for international shippers
IMMO Investment, UK. Using technology to simplify real estate sales, rentals and investments
Job Today, Luxembourg. A leading hiring app in the UK and Spain
Kalido, UK. Fuelling prosperity through artificial intelligence-powered people and opportunity matching
MakerDAO, Denmark. Inclusive and transparent platform for economic empowerment on the blockchain
Mirakl, France. A platform strategy to compete fairly in a digital economy
Nextail, Spain. Smart retail platform empowering fashion merchandisers
Oura Ring, Finland. Democratizing health information
ProGlove, Germany. A leader in industrial wearables
Ripjar, UK. Products to fight financial crime and manage risk
Starling Bank, UK. A digital bank app providing retail accounts and banking services
Streetbees, UK. Market research meets technology: real data in real time
Wingcopter, Germany. Manufacturer of unmanned, electric-powered, vertical take-off and landing aircraft
Latin America
CargoX, Brazil. An online Latin American trucking system connecting loads with carriers
Descomplica, Brazil. Pairing education and tech for classes reaching millions of students
Ripio, Argentina. Gateway to the new digital economy in Latin America
The Not Company, Chile. Using artificial intelligence to help develop food products from plants
Middle East and Africa
3d Signals, Israel. Plug-and-play factory digitalization for improved productivity
Aleph Farms, Israel. Leading a sustainable food system to nurture a thriving planet
MorphiSec, Israel. Deterministic endpoint protection against fileless attacks and evasive malware
Optibus, Israel. A high-tech mobility platform improving mass transportation in cities
Prospera, Israel. Transforming how food is grown with data and artificial intelligence
Seebo, Israel. Helping manufacturers increase capacity and prevent losses using artificial intelligence
Lori Systems, Kenya. Tech-driven logistics services company seamlessly coordinating haulage across frontier markets
Twiga Foods, Kenya. A marketplace focused on lowering food costs in African cities
North America
Air Protein, USA. Making air-based meat to sustainably feed the future
Avanci, USA. One-stop access to essential patented technology for connected devices
Axonify, Canada. A modern learning solution for frontline employees that actually works
Boston Metal, USA. Game-changing metals production: better, less expensive steel without carbon emissions
Brightseed, USA. Using artificial intelligence to discover phytonutrients for health and wellness
Carbon Engineering, Canada. Removing carbon dioxide directly from the atmosphere at large scale
Clarity AI, USA. Tech platform analysing the societal impact of investments and organizations
DataVisor, USA. A fraud detection platform powered by transformational artificial intelligence technology
DEVCON, USA. Artificial intelligence-powered enterprise security software for all industries
Dragos, USA. An industrial cybersecurity technology and services company
EdCast, USA. Artificial intelligence-powered knowledge cloud for unified discovery and personalized learning
Ellevest, USA. On a mission to get more money into women's hands
Energy Vault, USA. Enables renewable energy to provide baseload power 24/7
Enveil, USA. Pioneering data security to protect data in use
EquityZen, USA. A marketplace for private company shareholders and investors
Fiddler Labs, USA. Delivering explainable artificial intelligence with trust, visibility and insights built in
Foghorn Systems, USA. Deriving machine learning and artificial intelligence-powered insights to organizations
Guideline, USA. A retirement company offering a fully automated 401(k)
Innowatts, USA. Powering the energy transition forward with artificial intelligence
Instrumental, USA. Leveraging artificial intelligence to find and fix manufacturing process issues
Integris Software, USA. Data privacy automation
Kebotix, USA. Artificial intelligence and robotics-powered materials platform
Knotch, USA. Content intelligence platform for brands that independently measures content marketing
Lavva, USA. Vegan yoghurt made with real ingredients and zero added sugar
Lightning Labs, USA. Technology for faster, cheaper, global digital payments
Metawave, USA. Advancing automotive radar sensors and boosting the deployment of 5G
MindBridge, Canada. Technology for restoring trust in financial data
Peek, USA. Connecting the world through experiences with a double-sided marketplace
Phylagen, USA. Arming organizations with the power of environmental genomics and data
Piano Software, USA. Software-as-a-service platform offering analytics, personalization and subscription
Polystyvert, Canada. Implementing a circular economy for petroleum-based plastics
Remix, USA. Helping cities around the world envision their mobility future
Rize, USA. Next-generation 3D additive manufacturing
Roadbotics, USA. Empowering communities to make data-driven infrastructure decisions
SecurityScorecard, USA. A global leader in cybersecurity ratings
Sherlock Biosciences, USA. Making molecular diagnostics better, faster and more affordable
Shippo, USA. A shipping platform for 21st-century e-commerce
Smart Wires, USA. A "valve" that increases power grid transfer capacity by 20%-40%
Takeoff Technologies, USA. Automated end-to-end micro-fulfilment solution that helps grocers thrive online
Trace Genomics, USA. Deep machine learning and agronomic knowledge to advance food production
Trulioo, Canada. Global identity verification
Two Hat Security, Canada. Artificial intelligence-powered content moderation platform
Veo Robotics, USA. Transforming factories by making machines responsive to humans
Verge Genomics, USA. Next-generation drug discovery for neurodegenerative diseases
Versatile, USA. Non-intrusive technology giving construction professionals hard data for easier decision-making
Vim, USA. Enabling value-based healthcare decisions by aligning payer and provider incentives
ZeroFox, USA. Safeguards modern organizations from dynamic security threats
About the Technology Pioneers:
The World Economic Forum believes that innovation is critical to the future well-being of society and to driving economic growth. Launched in 2000, the Technology Pioneer community comprises early to growth-stage companies from around the world that are involved in the design, development and deployment of new technologies and innovations, and are poised to make a significant impact on business and society.
Ensuring a More Inclusive Future for Indonesia through Digital Technologies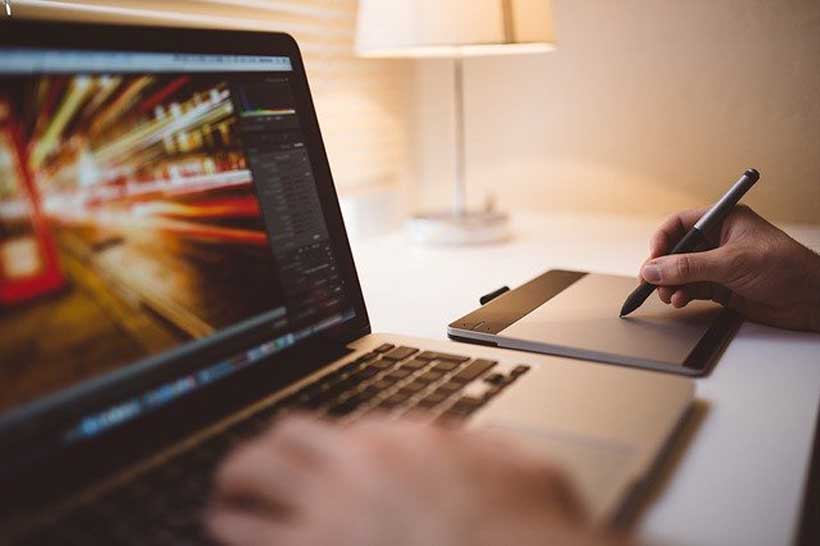 While Indonesia has one of the fastest growing digital economies in South East Asia, action is needed to ensure that all Indonesians, especially the most vulnerable, can access various digital technologies and services and realize the benefits, according to a new World Bank report 'Beyond Unicorns: Harnessing Digital Technologies for Inclusion in Indonesia'.
Although the accelerated adoption of internet-enabled services during the pandemic is likely to boost the growth of the digital economy, the benefits of such development could be unequal.
"There are a whole host of opportunities to use digital technologies for promoting better healthcare delivery, and improving access among the underserved but these need to be built on a base of reliable and interoperable data systems," said Minister of Health of the Republic of Indonesia, Budi Gunadi Sadikin. "The pandemic has generated an unprecedented urgency to make this a reality and has also created a momentum to expedite adoption of digital technologies."
For Indonesia to leverage digital technologies for greater inclusion, the new report emphasizes three policy priorities. The first is to boost digital connectivity and universalize access to high quality internet through efforts such as improving clarity of regulations around the sharing of telecom infrastructure. The second priority is to ensure that the digital economy works for all. This can be supported by better logistics and greater investment in relevant skills for the digital era. The third priority is using digital technologies to provide better public services, improve the quality of citizen-and-state interactions, and build trust in the digital world.
Despite the progress in expanding internet over the past decade, the basic connectivity gap remains a major hurdle in Indonesia. Almost half of the adult population is still without access while the urban-rural connectivity divide has not narrowed. In 2019, 62 percent of Indonesian adults in urban areas were connected to the internet compared to 36 percent in rural areas, while it was 20 percent and 6 percent respectively in 2011. Indonesians in the top 10 percent of the income distribution were five times more likely to be connected than those in the bottom 10 percent.
"Addressing the digital divide goes beyond efforts to reduce the connectivity gap," said Satu Kahkonen, World Bank Country Director for Indonesia and Timor-Leste."It will be crucial to help citizens develop the skills to maximize digital opportunities, especially for better jobs. At the same time, it is equally important for the government to address the challenges related to regulations and business environment to enable firms to innovate and compete effectively."
The proportion of Indonesian adults with access to the internet has increased from 13 percent in 2011 to 51 percent in 2019. Indonesians who are connected to the internet are among the most engaged populations in the world spending as many as six hours a day online. In addition, a large segment of this population is ready to intensify their digital interactions with the government. However, fragmentation of data and an untapped potential of building a comprehensive digital ID framework off the existing ID system are some of the key challenges holding back the government from a broader digital transformation.
Digitally engaged Indonesians are now experiencing how technologies reshape their lives and commercial activities contributing to better consumer experience. However, the opportunities are often limited to a particular demographic group with relatively higher level of skills. Digital gig work is more remunerative than other forms of informal work but is concentrated among urban male workers predominantly in the transportation, storage, and communications sector.
The report recommends the development of a national digital ID framework to enable Indonesians to prove their identity securely online, including a law on personal data protection that is backed by an independent oversight body. It calls for a reorientation from a narrow focus on e-government to a more comprehensive national digital transformation agenda.
WEF Launches Coalition to Tackle Harmful Online Content
The World Economic Forum announced today that it is launching a Global Coalition for Digital Safety which will accelerate public-private cooperation to tackle harmful content online. It will serve to exchange best practices for new online safety regulation, take coordinated action to reduce the risk of online harms, and drive collaboration on programmes to enhance digital media literacy. The full list of members can be found here.
With the growing challenge of health misinformation, violent extremist and terrorist content, and the exploitation and abuse of children online, there is an urgent need for more deliberate global coordination to improve digital safety.
"The Forum recognizes this problem is only growing in size and complexity. This Coalition serves to bring together leaders in the public and private sector to cooperate globally on solutions that will ultimately reduce the consumption and distribution of material that is causing harm – especially to vulnerable members of our population," said Cathy Li, Head of Media, Entertainment, and Sport Industries at the Forum.
Coalition members highlighted the need to act more proactively when it comes to digital safety and the importance of further cooperation:
"All the processes of the modern world are connected to the internet and information technologies. But at the same time, when we speak about high-tech processes, 'digitalization', we always know about the main goal – to create a safe online environment for our citizens. Therefore, the global initiative to create purposeful cooperation between states, organizations and businesses is extremely relevant."
H.E. Mykhailo Fedorov, Deputy Prime Minister and Minister of Digital Transformation, Ukraine
"In order to improve digital safety, it is imperative that we accelerate public-private cooperation. This is an area that the World Economic Forum's Global Coalition for Digital Safety, as an impartial platform, can look into."
H.E. Johnny G. Plate,Minister of Communications and Informatics, Indonesia
"The significance of national and international collaboration, multistakeholder engagement and investment in holistic solutions to address the proliferation of global online harms has never been more important. I am so pleased to be part of the World Economic Forum's Digital Content Safety initiative and to have an opportunity to raise awareness about eSafety's multifaceted approach to helping our citizens have safer, more positive experiences online. Securing harmonization across jurisdictions to avoid a patchwork and fragmentation of online safety legislation, governance arrangements and national online safety measures should be a priority for us all."
Julie Inman Grant, eSafety Commissioner, Australia
"Global online safety is a collective goal that must be addressed by working across borders as well as by individual nations. We look forward to collaborating with international Coalition members to reduce the risk of online harms and build a safer life online for everyone."
Dame Melanie Dawes, Chief Executive, Ofcom, UK
"We believe that everyone should be free to share without harassment or abuse."
Chris Priebe, Executive Chairman, Two Hat Security
"Technology offers tools to learn, play, connect, and contribute to solving some of the world's greatest challenges. But digital safety harms remain a threat to these possibilities. As the World Economic Forum is uniquely positioned to accelerate the public-private collaboration needed to advance digital safety globally, Microsoft is eager to participate and help build whole-of-society solutions to this whole-of-society problem."
Courtney Gregoire, Chief Digital Safety Officer, Microsoft
A framework proposed in the new report, Advancing Digital Safety, will serve to better protect users online. It is centred on industry standards, which establish a safety baseline, together with regulation to govern enforcement. Coalition members are committed to charting a course that will resolve key tensions in privacy, safety, expression, business incentives and corporate versus public responsibility to effectively minimize the risk of harms encountered online.
How digitalization helps Moscow and its citizens
The unified digital register, an electronic system of interdepartmental interaction, provides departments with access to more than 390 types of documents – certificates, statements and other information needed to provide city services to residents.
The system allows citizens to avoid wasting time collecting a number of documents themselves. Government employees responsible for providing services can receive and process information more quickly.
"Creation and development of the base register allowed Moscow to transfer many state services into electronic form, including services related to construction and realty spheres, where several authorities and organizations are involved. In addition, the electronic interdepartmental interaction helps the staff of "My Documents" centers to provide services to citizens and solve their problems more quickly. Almost all the necessary information is acquired electronically from each other, so that residents do not have to collect certificates and statements themselves. According to the statistics of the Moscow City Information Technologies Department, over the past 10 years, this system has saved Moscow citizens from having to submit more than 400 million documents," said Eduard Lysenko, Minister of the Moscow City Government, Head of the Information Technologies Department.
Today, the mos.ru website gives users access to a full range of services needed by citizens in certain life situations, such as the birth of a child or purchase of a car. The first service on the mos.ru portal was the "Relocation help under the Renovation Programme" service. At the moment, it offers interactive instructions, notification service for all stages of moving and a service to call movers who will help move things to a new flat.
In the future, the city will continue to develop the mos.ru portal services so that residents will be obligated to visit authorities in person and present original documents as rarely as possible.