World Economic Forum Announces 100 New Technology Pioneers In 2020 Cohort
The World Economic Forum announced today its 2020 Technology Pioneers, future headline-makers addressing global issues with cutting-edge technology. From artificial intelligence (AI) to carbon capture, this year's cohort is using innovations to protect the climate, improve healthcare and much more, helping us to reset society and build towards a better future.
"This year's class of Technology Pioneers are improving society and advancing their industries around the world," said Susan Nesbitt, Head of the Global Innovators Community, World Economic Forum. "These are the companies that think differently and stand out as potential game-changers. We're looking forward to the role they'll play in shaping the future of their industries."
Of the 100 firms selected, over one-quarter are female-led, more than double the industry average. These firms also come from diverse regions that stretch beyond traditional tech hubs, with companies using innovative technology in novel ways all around the world.
In Brazil, CargoX is digitizing trucking to optimize logistics that can improve the livelihood of truckers in the country. India's ZestMoney is using its technology to transform the financial services industry, offering affordable credit to those who are unable to access this through traditional finance paths.
Each Tech Pioneer is impacting their country and their community in different ways. For example, Kenya's Twiga is lowering food costs in Africa by using B2B data to make food supply chains more efficient.
Other economies represented include: Argentina, Austria, Brazil, China, Chile, Canada, Denmark, Finland, France, Germany, Hong Kong SAR, India, Israel, Japan, Kenya, South Korea, Luxembourg, Singapore, Switzerland, Taiwan (China), Spain, United States, United Kingdom.
As well as their regional diversity, this year's Technology Pioneers are at the cutting-edge of a wide range of industries that span smart cities, healthcare cleantech, finance, logistics and more.
For example, the US-based Metawave is using AI and machine learning to enhance automotive sensors with the capability to make cars smarter and safer. In China, Sensoro has developed internet of things solutions to enhance smart city capabilities around the world.
Many other Technology Pioneers are focusing their innovations on combating climate change. Polystyvert focuses on implementing a circular economy for plastics; Aleph Farms focuses on advancements of alternative means that can help promote a more sustainable food system.
In addition to their long-standing contributions to their industries, many Technology Pioneers are also using their tech to support COVID-19 responses around the world. Some, like Sherlock Biosciences and Genetron Health, have helped develop rapid testing options for COVID-19. Another, Lunit, whose technology uses AI to analyse lung diseases from chest X-rays, has released its software for free online to help medical professions in the diagnostics and treatment of COVID-19 patients.
This year's cohort selection also marks the 20th anniversary of the Technology Pioneers community. Many past recipients have gone on to become household names including, Airbnb, Google, Kickstarter, Mozilla, Palantir Technologies, Spotify, TransferWise, Twitter and Wikimedia.
Following their selections as Technology Pioneers, this year's firms will be invited to participate at World Economic Forum workshops, events and high-level discussions throughout their two years in the community. Firms also have opportunities to work with policy-makers and private sector leaders to help define the global agenda on key issues.
The 2020 Technology Pioneers include:
Asia
ABC Technology, People's Republic of China. Extracts insights automatically from unstructured data and improves decision-making
ABEJA, Japan. End-to-end artificial intelligence solutions using a self-developed platform
Banuba, Hong Kong SAR. Specializing in computer vision and shaping a future beyond cameras
BigSpring, Singapore. Lifelong skilling with measurable return on investment
Bitmark, Taiwan, China. Restores trust in data
Coda Payments, Singapore. Monetization in emerging markets for digital content providers
CureApp, Japan. Prescription digital therapeutics to treat medical disorders and diseases
Genetron Health, People's Republic of China. Precision oncology R&D to prevent and cure cancer in China
GuanData, People's Republic of China. Committed to making smarter decisions and enabling intelligent enterprise
K2 Data Technology, People's Republic of China. An industrial big data and artificial intelligence company
Lunit, Republic of Korea. Using artificial intelligence to conquer cancer
Sensoro, People's Republic of China. Technology services devoted to sensing everything intelligently
StashAway, Singapore. A digital wealth management platform aimed at building long-term wealth
Stellapps, India. Data-led, internet of things-based, farm-to-consumer dairy supply chain digitization
Veridium Labs, Hong Kong SAR. Fintech focused on unlocking the trillion-dollar natural capital asset class
Xtransfer, People's Republic of China. Making small and medium-sized enterprise financial services simple and accessible
ZestMoney, India. Artificial intelligence-based digital lending platform disbursing affordable credit to millions
Europe
Ada Health, Germany. A digital front door to the future of health
Akselos, Switzerland. Using real-time digital twins to accelerate the energy transition
Alpine Quantum Technologies, Austria. Realizes turn-key quantum solutions to address second quantum revolution challenges
Chainlink, UK. Connecting blockchain smart contracts with real-world data
Climeworks, Switzerland. Empowering climate positiveness by permanently removing carbon dioxide from the air
ComplyAdvantage, UK. Reinventing money-laundering data using machine-learning technology
Dawex, France. A data exchange technology company operating a data marketplace
Dorae, UK. The physical trade cloud
Eigen Technologies, UK. Transforming documents into data to drive better, faster business outcomes
Elliptic, UK. Protecting businesses against financial crime in crypto
Enevo, Finland. Data analytics and automated logistics software for the waste industry
Haven, UK. A transportation management system for international shippers
IMMO Investment, UK. Using technology to simplify real estate sales, rentals and investments
Job Today, Luxembourg. A leading hiring app in the UK and Spain
Kalido, UK. Fuelling prosperity through artificial intelligence-powered people and opportunity matching
MakerDAO, Denmark. Inclusive and transparent platform for economic empowerment on the blockchain
Mirakl, France. A platform strategy to compete fairly in a digital economy
Nextail, Spain. Smart retail platform empowering fashion merchandisers
Oura Ring, Finland. Democratizing health information
ProGlove, Germany. A leader in industrial wearables
Ripjar, UK. Products to fight financial crime and manage risk
Starling Bank, UK. A digital bank app providing retail accounts and banking services
Streetbees, UK. Market research meets technology: real data in real time
Wingcopter, Germany. Manufacturer of unmanned, electric-powered, vertical take-off and landing aircraft
Latin America
CargoX, Brazil. An online Latin American trucking system connecting loads with carriers
Descomplica, Brazil. Pairing education and tech for classes reaching millions of students
Ripio, Argentina. Gateway to the new digital economy in Latin America
The Not Company, Chile. Using artificial intelligence to help develop food products from plants
Middle East and Africa
3d Signals, Israel. Plug-and-play factory digitalization for improved productivity
Aleph Farms, Israel. Leading a sustainable food system to nurture a thriving planet
MorphiSec, Israel. Deterministic endpoint protection against fileless attacks and evasive malware
Optibus, Israel. A high-tech mobility platform improving mass transportation in cities
Prospera, Israel. Transforming how food is grown with data and artificial intelligence
Seebo, Israel. Helping manufacturers increase capacity and prevent losses using artificial intelligence
Lori Systems, Kenya. Tech-driven logistics services company seamlessly coordinating haulage across frontier markets
Twiga Foods, Kenya. A marketplace focused on lowering food costs in African cities
North America
Air Protein, USA. Making air-based meat to sustainably feed the future
Avanci, USA. One-stop access to essential patented technology for connected devices
Axonify, Canada. A modern learning solution for frontline employees that actually works
Boston Metal, USA. Game-changing metals production: better, less expensive steel without carbon emissions
Brightseed, USA. Using artificial intelligence to discover phytonutrients for health and wellness
Carbon Engineering, Canada. Removing carbon dioxide directly from the atmosphere at large scale
Clarity AI, USA. Tech platform analysing the societal impact of investments and organizations
DataVisor, USA. A fraud detection platform powered by transformational artificial intelligence technology
DEVCON, USA. Artificial intelligence-powered enterprise security software for all industries
Dragos, USA. An industrial cybersecurity technology and services company
EdCast, USA. Artificial intelligence-powered knowledge cloud for unified discovery and personalized learning
Ellevest, USA. On a mission to get more money into women's hands
Energy Vault, USA. Enables renewable energy to provide baseload power 24/7
Enveil, USA. Pioneering data security to protect data in use
EquityZen, USA. A marketplace for private company shareholders and investors
Fiddler Labs, USA. Delivering explainable artificial intelligence with trust, visibility and insights built in
Foghorn Systems, USA. Deriving machine learning and artificial intelligence-powered insights to organizations
Guideline, USA. A retirement company offering a fully automated 401(k)
Innowatts, USA. Powering the energy transition forward with artificial intelligence
Instrumental, USA. Leveraging artificial intelligence to find and fix manufacturing process issues
Integris Software, USA. Data privacy automation
Kebotix, USA. Artificial intelligence and robotics-powered materials platform
Knotch, USA. Content intelligence platform for brands that independently measures content marketing
Lavva, USA. Vegan yoghurt made with real ingredients and zero added sugar
Lightning Labs, USA. Technology for faster, cheaper, global digital payments
Metawave, USA. Advancing automotive radar sensors and boosting the deployment of 5G
MindBridge, Canada. Technology for restoring trust in financial data
Peek, USA. Connecting the world through experiences with a double-sided marketplace
Phylagen, USA. Arming organizations with the power of environmental genomics and data
Piano Software, USA. Software-as-a-service platform offering analytics, personalization and subscription
Polystyvert, Canada. Implementing a circular economy for petroleum-based plastics
Remix, USA. Helping cities around the world envision their mobility future
Rize, USA. Next-generation 3D additive manufacturing
Roadbotics, USA. Empowering communities to make data-driven infrastructure decisions
SecurityScorecard, USA. A global leader in cybersecurity ratings
Sherlock Biosciences, USA. Making molecular diagnostics better, faster and more affordable
Shippo, USA. A shipping platform for 21st-century e-commerce
Smart Wires, USA. A "valve" that increases power grid transfer capacity by 20%-40%
Takeoff Technologies, USA. Automated end-to-end micro-fulfilment solution that helps grocers thrive online
Trace Genomics, USA. Deep machine learning and agronomic knowledge to advance food production
Trulioo, Canada. Global identity verification
Two Hat Security, Canada. Artificial intelligence-powered content moderation platform
Veo Robotics, USA. Transforming factories by making machines responsive to humans
Verge Genomics, USA. Next-generation drug discovery for neurodegenerative diseases
Versatile, USA. Non-intrusive technology giving construction professionals hard data for easier decision-making
Vim, USA. Enabling value-based healthcare decisions by aligning payer and provider incentives
ZeroFox, USA. Safeguards modern organizations from dynamic security threats
About the Technology Pioneers:
The World Economic Forum believes that innovation is critical to the future well-being of society and to driving economic growth. Launched in 2000, the Technology Pioneer community comprises early to growth-stage companies from around the world that are involved in the design, development and deployment of new technologies and innovations, and are poised to make a significant impact on business and society.
Easing job jitters in the digital revolution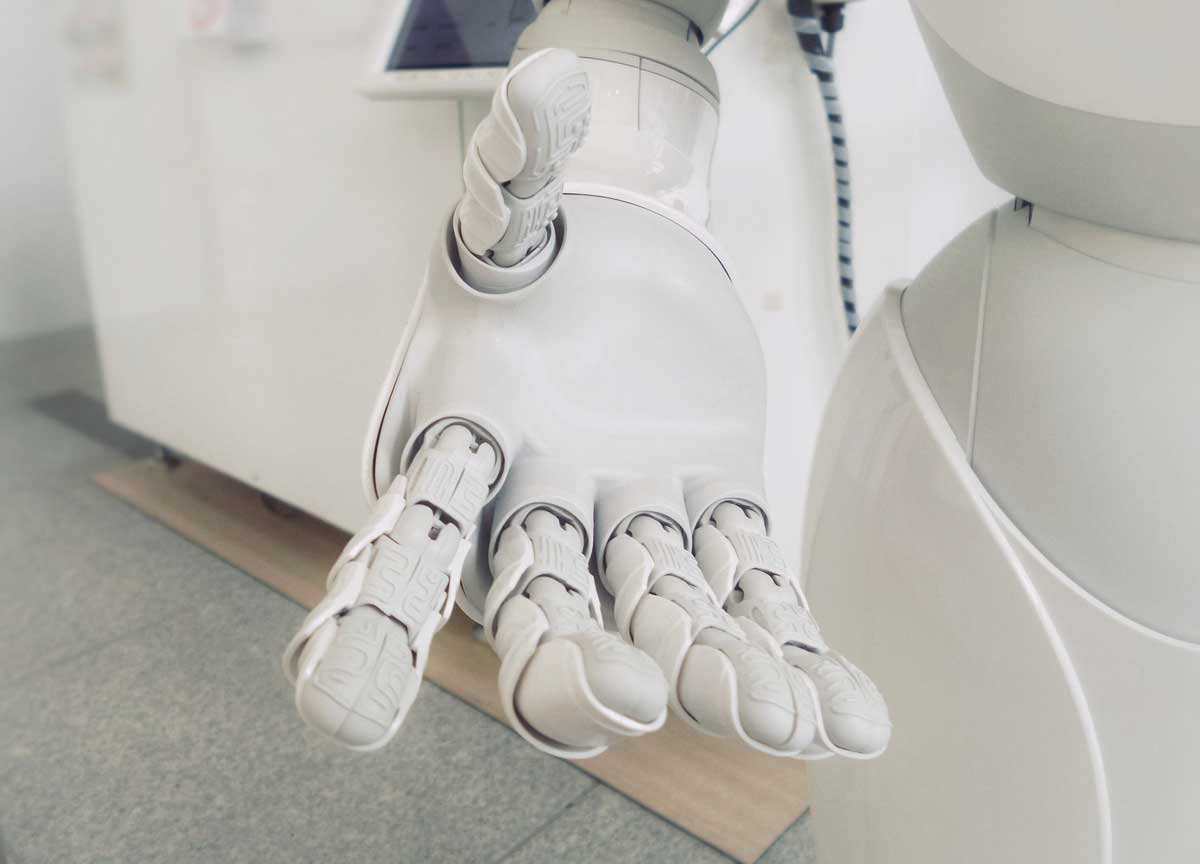 As new technologies reshape workplaces, EU research has come up with new ways to help companies and workers stay in control.
By ANDREW DUNNE
Professor Steven Dhondt has a reassurance of sorts for people in the EU worried about losing their jobs to automation: relax.
Dhondt, an expert in work and organisational change at the Catholic University Leuven in Belgium, has studied the impact of technology on jobs for the past four decades. Fresh from leading an EU research project on the issue, he stresses opportunities rather than threats.
Right vision
'We need to develop new business practices and welfare support but, with the right vision, we shouldn't see technology as a threat,' Dhondt said. 'Rather, we should use it to shape the future and create new jobs.'
The rapid and accelerating advance in digital technologies across the board is regarded as the world's fourth industrial revolution, ushering in fundamental shifts in how people live and work.
If the first industrial revolution was powered by steam, the second by electricity and the third by electronics, the latest will be remembered for automation, robotics and artificial intelligence, or AI. It's known as "Industry 4.0".
'Whether it was the Luddite movement in the 1800s through the introduction of automatic spinning machines in the wool industry or concerns about AI today, questions about technology's impact on jobs really reflect wider ones about employment practices and the labour market,' said Dhondt.
The EU project that he led explored how businesses and welfare systems could better adapt to support workers in the face of technological changes. The initiative, called Beyond4.0, began in January 2019 and wrapped up in June 2023.
While the emergence of self-driving cars and AI-assisted robots holds big potential for economic growth and social progress, they also sound alarm bells.
More than 70% of EU citizens fear that new technologies will "steal" people's jobs, according to a 2019 analysis by the European Centre for the Development of Vocational Training.
Local successes
The Beyond4.0 researchers studied businesses across Europe that have taken proactive and practical steps to empower employees.
One example is a family-run Dutch glass company called Metaglas, which decided that staying competitive in the face of technological changes required investing more in its own workforce.
Metaglas offered workers greater openness with management and a louder voice on the company's direction and product development.
The move, which the company named "MetaWay", has helped it retain workers while turning a profit that is being reinvested in the workforce, according to Dhondt.
He said the example shows the importance in the business world of managers' approach to the whole issue.
'The technology can be an enabler, not a threat, but the decision about that lies with management in organisations,' Dhondt said. 'If management uses technology to downgrade the quality of jobs, then jobs are at risk. If management uses technology to enhance jobs, then you can see workers and organisations learn and improve.'
The Metaglas case has fed into a "knowledge bank" meant to inform business practices more broadly.
Dhondt also highlighted the importance of regions in Europe where businesses and job trainers join forces to support people.
BEYOND4.0 studied the case of the Finnish city of Oulu – once a leading outpost of mobile-phone giant Nokia. In the 2010s, the demise of Nokia's handset business threatened Oulu with a "brain drain" as the company's engineers were laid-off.
But collaboration among Nokia, local universities and policymakers helped grow new businesses including digital spin-offs and kept hundreds of engineers in the central Finnish region, once a trading centre for wood tar, timber and salmon.
Some Nokia engineers went to the local hospital to work on electronic healthcare services – "e-health" – while others moved to papermaker Stora Enso, according to Dhondt.
Nowadays there are more high-tech jobs in Oulu than during Nokia's heyday. The BEYOND4.0 team held the area up as a successful "entrepreneurial ecosystem" that could help inform policies and practices elsewhere in Europe.
Income support
In cases where people were out of work, the project also looked to new forms of welfare support.
Dhondt's Finnish colleagues examined the impact of a two-year trial in Finland of a "universal basic income" – or UBI – and used this to assess the feasibility of a different model called "participation income."
In the UBI experiment, participants each received a monthly €560 sum, which was paid unconditionally. Although UBI is often touted as an answer to automation, BEYOND4.0's evaluation of the Finnish trial was that it could weaken the principle of solidarity in society.
The project's participation income approach requires recipients of financial support to undertake an activity deemed useful to society. This might include, for example, care for the elderly or for children.
While detailed aspects are still being worked out, the BEYOND4.0 team discussed participation with the government of Finland and the Finnish parliament has put the idea on the agenda for debate.
Dhondt hopes the project's findings, including on welfare support, will help other organisations better navigate the changing tech landscape.
Employment matchmakers
Another researcher keen to help people adapt to technological changes is Dr Aisling Tuite, a labour-market expert at the South East Technical University in Ireland.
Tuite has looked at how digital technologies can help job seekers find suitable work.
She coordinated an EU-funded project to help out-of-work people find jobs or develop new skills through a more open online system.
Called HECAT, the project ran from February 2020 through July 2023 and brought together researchers from Denmark, France, Ireland, Slovenia, Spain and Switzerland.
In recent years, many countries have brought in active labour-market policies that deploy computer-based systems to profile workers and help career counsellors target people most in need of help.
While this sounds highly targeted, Tuite said that in reality it often pushes people into employment that might be unsuitable for them and is creating job-retention troubles.
'Our current employment systems often fail to get people to the right place – they just move people on,' she said. 'What people often need is individualised support or new training. We wanted to develop a product that could be as useful for people looking for work as for those supporting them.'
Ready to run
HECAT's online system combines new vacancies with career counselling and current labour-market data.
The system was tested during the project and a beta version is now available via My Labour Market and can be used in all EU countries where data is available.
It can help people figure out where there are jobs and how to be best positioned to secure them, according to Tuite.
In addition to displaying openings by location and quality, the system offers detailed information about career opportunities and labour-market trends including the kinds of jobs on the rise in particular areas and the average time it takes to find a position in a specific sector.
Tuite said feedback from participants in the test was positive.
She recalled one young female job seeker saying it had made her more confident in exploring new career paths and another who said knowing how long the average "jobs wait" would be eased the stress of hunting.
Looking ahead, Tuite hopes the HECAT researchers can demonstrate the system in governmental employment-services organisations in numerous EU countries over the coming months.
'There is growing interest in this work from across public employment services in the EU and we're excited,' she said.
Research in this article was funded by the EU. This article was originally published in Horizon, the EU Research and Innovation Magazine.
New WEF Immersive Technology Hub to Address Climate Tipping Points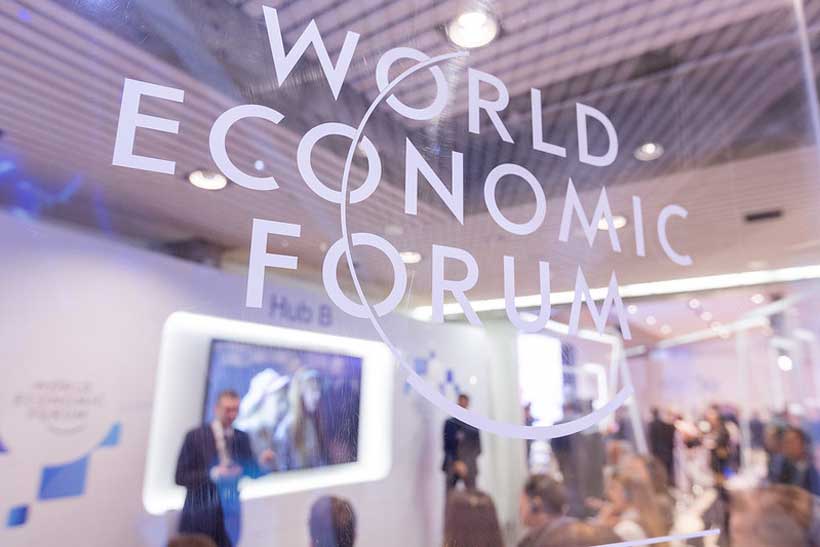 The World Economic Forum introduced a new polar tipping points hub today in its Global Collaboration Village. The purpose-driven platform, which is powered by next-generation technology, will bring global leaders together in the metaverse to solve the deepening effects of the climate and nature crisis. The hub is an immersive virtual reality space and will help confront the pressing issue of climate tipping points, particularly those located in the polar regions.
The launch of the hub coincides with the annual summer sea ice extent minimum in the Arctic, which adds a timely emphasis on the pressing need to address polar warming and climate challenges, and accelerate progress toward reaching the United Nations Sustainable Development Goals (SDGs). The ability to simulate in real time the tipping points at different temperatures could help drive faster decision-making.
"Breaching the planetary tipping points will bring dire consequences for the interconnected ecosystems that support life on our planet," said Gim Huay Neo, Managing Director and Head of the Centre for Nature and Climate at the World Economic Forum. "By understanding the drivers and impacts, the global community can respond more effectively to the climate and nature crisis. Through collective action, business and government can innovate, mitigate and adapt to the risks associated with global temperature rise and the resulting tipping points in the polar regions, and beyond."
Highlighting the urgency of polar warming
Human-induced warming, as the world approaches and surpasses a 1.5°C increase, is edging dangerously close to triggering several critical polar tipping points. Among the 16 climate tipping points, six are in particularly precarious states, even with temperature rises below 2°C. Five of these tipping points are located in the polar regions, encompassing both the Arctic and Antarctic. This situation has far-reaching global implications.
The nexus of polar tipping points, with the potential to disrupt interconnected Earth systems, can lead to stability challenges across geographies. This includes the albedo effect, which relates to the reflectivity of surfaces. High albedo reflects more sunlight, while low absorbs, which has an impact on climate and temperature. In other words, the whiteness of the snow and ice layer reflects heat away from the Earth and prevents it from warming the oceans and land (including permafrost) even more. This albedo effect is declining due to polar ice and snow loss.
There is also a long-term linear relationship between carbon dioxide emissions caused by human activity and Arctic sea ice decline, which means that, as emissions increase, sea ice will continue to decline. The decline is accelerating global vulnerabilities like extreme weather, heat stress, compromised food and water security, climate migration and disruptions in supply chains.
An evolving platform for visualization and collaboration
From within the Global Collaboration Village, a World Economic Forum initiative in partnership with Accenture and Microsoft, the Polar Tipping Points Hub offers an immersive experience that allows collaborators to visualize the ramifications of polar warming on Earth's intricate systems. Through a monitoring station, visitors gain a deeper insight into three of the five pivotal polar tipping points that become precarious if temperatures rise by 1.5°C or beyond.
This initiative serves the dual purpose of enhancing awareness and facilitating cross-sectoral collaboration among Village partners and existing Forum communities. The hub is a work in progress, continually incorporating new data to ensure it remains at the forefront of polar and climate research.
"At the World Economic Forum, our central mission is to convene stakeholders for collaborative problem-solving, to improve the state of the world," said Rebecca Ivey, Head of the Global Collaboration Village at the World Economic Forum. "The Village democratizes this process by using immersive technologies that enable us to achieve more, together, even across distances. Our aim is to make these tools accessible to diverse audiences, amplifying their potential to contribute to the betterment of the world. "
Partnering for a resilient future
The Polar Tipping Points Hub launch aligns closely with the Forum's commitment to addressing global challenges through concerted initiatives. Compelling virtual immersion into the polar regions will illustrate current warming trends and the consequent cascade of risks, offering a vital tool for comprehending the urgency of unified action.
"The ability to connect and collaborate in shared immersive spaces, spanning distances and devices, can inspire team creativity and outcomes that may otherwise not have been possible," said Navjot Virk, Vice-President of Microsoft Mesh. "The Global Collaboration Village's Polar Tipping Points Hub demonstrates how people can leverage immersive experiences built on Microsoft Mesh technology to see and better understand the complex and interconnected challenges of global issues, like climate change."
"With the Global Collaboration Village's Polar Tipping Points Hub, citizens, organizations and government representatives have the opportunity to experience and engage with the consequences of climate change, one of the world's most pressing challenges," added David Treat, co-lead of Accenture's Metaverse Continuum business group. "We believe that, by simulating future scenarios, immersive technology can drive a change in perspective while convening stakeholders in new ways to collaborate and shape potential solutions, which is exactly what prompted us to partner with the World Economic Forum for the Global Collaboration Village initiative".
Collaboration on new and combined data sets from Arctic Basecamp, NASA, the National Snow and Ice Data Center and other institutions has also been instrumental to the development of the hub.
Generative AI to Enhance Creativity, Automate Routine Tasks for Future Jobs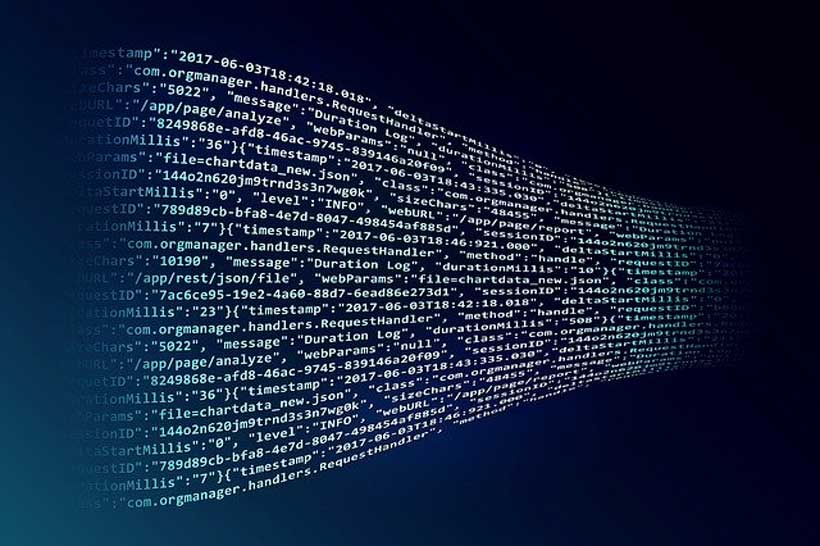 How will large language models (LLMs), deep-learning algorithms that can recognize, summarize, translate, predict and generate content using very large datasets, affect current and future jobs? That is the focus of the new World Economic Forum white paper Jobs of Tomorrow: Large Language Models and Jobs.
The white paper finds that LLMs could be a boon for jobs that require critical thinking, complex problem-solving skills and creativity, including those in engineering, mathematics and scientific analysis. These tools could benefit workers by increasing the productivity of routine tasks and making their roles more rewarding and focused on a higher added value. This paper takes a structured approach to understanding the direct impact of LLMs on specific jobs.
"Generative AI is poised to impact labour markets significantly, but this impact will be highly different across different roles," said Saadia Zahidi, Managing Director, World Economic Forum. "Business leaders, policy-makers and employees must collaborate on harnessing the potential of new jobs while managing displacement and ensuring a future of work that empowers and elevates people."
According to the analysis, which examined more than 19,000 distinct tasks across 867 different occupations likely to be impacted by LLMs, the industries with the highest estimates of overall potential exposure – both in automation and augmentation – are financial services and capital markets, along with insurance and pension management.
As LLMs advance, new roles will also be created, including AI developers, interface and interaction designers, AI content creators, data curators and specialists in AI ethics and governance.
The jobs most at risk of automation – with up to four-fifths of the tasks automated – are those that involve routine and repetitive language tasks, including roles such as credit authorizers, checkers and clerks. The occupations projected to remain relatively unaltered include education, guidance, career counsellors and advisers, with 84% of their tasks having a low exposure to change.
This new data on the impact of LLMs supplements and reinforces the findings from the Forum's Future of Jobs Report 2023, which found that up to a quarter of jobs are expected to change in the next five years from the combined impact of technology, the green transition and the geoeconomic outlook.
The paper argues that businesses and governments must take proactive steps to prepare for the effects of LLMs in the workforce, including by improving foresight, creating an adaptable workforce, implementing systems that facilitate job transitions and encouraging lifelong learning.