We need a total fossil fuel lockdown for a climate revolution
Growth in renewable power has been impressive over the past five years. But too little is happening in heating, cooling and transport. Overall, global hunger for energy keeps increasing and eats up progress, according to REN21's Renewables 2020 Global Status Report (GSR), released today. The journey towards climate disaster continues, unless we make an immediate switch to efficient and renewable energy in all sectors in the wake of the COVID-19 pandemic.
"Year after year, we report success after success in the renewable power sector. Indeed, renewable power has made fantastic progress. It beats all other fuels in growth and competitiveness. Many national and global organisations already cry victory. But our report sends a clear warning: The progress in the power sector is only a small part of the picture. And it is eaten up as the world's energy hunger continues to increase. If we do not change the entire energy system, we are deluding ourselves," says Rana Adib, REN21's Executive Director.
The report shows that in the heating, cooling and transport sectors, the barriers are still nearly the same as 10 years ago. "We must also stop heating our homes and driving our cars with fossil fuels," Adib claims.
There is no real disruption in the COVID-19 pandemic
In the wake of the extraordinary economic decline due to COVID-19, the IEA predicts energy-related CO2 emissions are expected to fall by up to 8% in 2020. But 2019 emissions were the highest ever, and the relief is only temporary. Meeting the Paris targets would require an annual decrease of at least 7.6% to be maintained over the next 10 years. Says Adib: "Even if the lock-downs were to continue for a decade, the change would not be sufficient. At the current pace, with the current system and current market rules, it would take the world forever to come anywhere near a no-carbon system."
"Many recovery packages lock us into a dirty fossil fuel economy"
Recovery packages offer a once-in-a-lifetime chance to make the shift to a low-carbon economy. But according to Adib there is a great risk for this enormous chance to be lost. "Many of these packages include ideas that will instead lock us further into a dirty fossil fuel system. Some directly promote natural gas, coal or oil. Others, though claiming a green focus, build the roof and forget the foundation," she says. "Take electric cars and hydrogen, for example. These technologies are only green if powered by renewables."
Choosing an energy system that supports job creation and social justice
The report points out that "green" recovery measures, such as investment in renewables and building efficiency, are more cost-effective than traditional stimulus measures and yield more returns. It also documents that renewables deliver on job creation, energy sovereignty, accelerated energy access in developing countries, reduced emissions and air pollution.
"Renewables are now more cost-effective than ever, providing an opportunity to prioritize clean economic recovery packages and bring the world closer to meeting the Paris Agreement Goals. Renewables are a key pillar of a healthy, safe and green COVID-19 recovery that leaves no one behind," said Inger Andersen, Executive Director of the UN Environment Programme (UNEP). "By putting energy transition at the core of economic recovery, countries can reap multiple benefits, from improved air quality to employment generation."
This contrasts with the true cost of fossil fuels, estimated to be USD 5.2 trillion if costs of negative impacts such as air pollution, effects of climate change, and traffic congestion are counted.
Renewable energy systems support energy sovereignty and democracy, empowering citizens and communities, instead of big fossil fuel producers and consumers. "When spending stimulus money, we have to decide: Do we want an energy system that serves some or a system that serves many?", says Adib. "But it's not only about money. We must end any kind of support to the fossil economy, particularly when it comes to heating, cooling and transport. Governments need to radically change the market conditions and rules and demonstrate the same leadership as during the COVID-19 pandemic."
The report finds:
Total final energy demand continues to be on the rise (1.4% annually from 2013 to 2018). Despite significant progress in renewable power generation, the share of renewables in total final energy demand barely increased (9.6% in 2013 to 11% in 2018). Compared to the power sector, the heating, cooling and transport sectors lag far behind (renewable energy share in power, 26%, heating and cooling, 10%, transport, 3%).
Today's progress is largely the result of policies and regulations initiated years ago and focus on the power sector. Major barriers seen in heating, cooling and transport are still almost the same a decade on. Policies are needed to create the right market conditions.
The renewable energy sector employed around 11 million people worldwide in 2018
In 2019, the private sector signed power purchase agreements (PPAs) for a record growth of over 43% from 2018 to 2019 in new renewable power capacity.
The global climate strikes have reached unprecedented levels with millions of people across 150 countries. They have pushed governments to step up climate ambitions. As of April 2020, 1490 jurisdictions – spanning 29 countries and covering 822 million citizens – had issued "climate emergency" declarations, many of which include plans and targets for more renewable-based energy systems.
While some countries are phasing out coal, others continued to invest in new coal-fired power plants. In addition, funding from private banks for fossil fuel projects has increased each year since the signing of the Paris Agreement, totaling USD 2.7 trillion over the last three years.
"It is clear, renewable power has become mainstream and that is great to see. But the progress in this one sector should not lead us to believe that renewables are a guaranteed success. Governments need to take action beyond economic recovery packages. They also need to create the rules and the environment to switch to an efficient and renewables-based energy system. Globally. Now." concludes Arthouros Zervos, President of REN21.
Amidst Strong Economic Rebound in Russia, Risks Stemming from COVID-19 and Inflation
Following a strong economic rebound in 2021, with 4.3 percent growth, Russia's growth is expected to slow in 2022 and 2023, with a forecast of 2.4 percent and 1.8 percent growth, respectively, according to the World Bank's latest Regular Economic Report for Russia (#46 in the series).
The Russian economy has now recovered to above its pre-pandemic peak, with growth driven by a strong rebound in consumer demand. In 2022, growth will be supported by continued strength in commodity markets, but will likely also be hampered by COVID-19 control measures and tighter interest rates.
Household consumption in the second quarter increased to more than 9 percent on the previous quarter (seasonally adjusted), showing the fastest rate of growth in a decade. Labor markets also saw a substantial upswing, with unemployment falling to a four-year low and real wages growing.
Russia's current account surplus has also been exceptionally strong, on the back of high commodity prices and low levels of outbound tourism. The federal budget has been consolidated, led by a strong growth in revenue, and is on track to meet the authorities' target of meeting the fiscal rule next year.
"This surge in spending resulted from the release of pent-up demand created by pandemic restrictions," said David Knight, Lead Economist and Program Leader, World Bank. "It was aided by increased credit, Russian tourists staying at home for the holidays this year, and resource inflows via the energy sector."
The report assesses the short-term risks weighing on Russia's growth and finds that low vaccination rates are necessitating stricter COVID-19 control measures that may reduce economic activity, while more persistent inflation will likely call for tighter interest rates for a longer period, limiting the growth outlook.
The report also analyzes how Russia could be impacted by global economic growth under three different green transition scenarios, and suggests that domestic climate action can help mitigate some of the possible impacts of a global green transition and create new opportunities for Russia.
The country's new low-carbon development strategy, which aims for a 70 percent reduction in net emissions by 2050 and net carbon neutrality by 2060, will become an important first step for Russia. A focus on enabling the transition to a more diversified and faster growing economy will call for strengthening of a broad range of assets including human capital, knowledge, and world-class market institutions.
"Environmental sustainability is becoming central to the global economic agenda. Increased commitments by countries and firms to carbon neutrality signal that wholesale changes to policy frameworks will be needed in the coming years," said Renaud Seligmann, World Bank Country Director for Russia. "With Russia's pledge to become carbon neutral by 2060, the country now needs to take concrete actions of moving towards decarbonization."
To accomplish these goals, the report recommends the implementation of carbon pricing and the consolidation of energy subsidies for consumers in Russia. At the same time, measures should be taken to ensure people are protected from the costs and any adverse impacts of the transition.
The report estimates that consumer energy subsidies on electricity, gas and petroleum in Russia amounted to 1.4 percent of the country's GDP in 2019. By redeploying these resources, the authorities could increase GDP and ensure that no consumers are left worse off. At the same time, this would help reduce greenhouse gas emissions and move Russia closer to its goal of a green and sustainable economy.
World trade reaches all-time high, but 2022 outlook 'uncertain'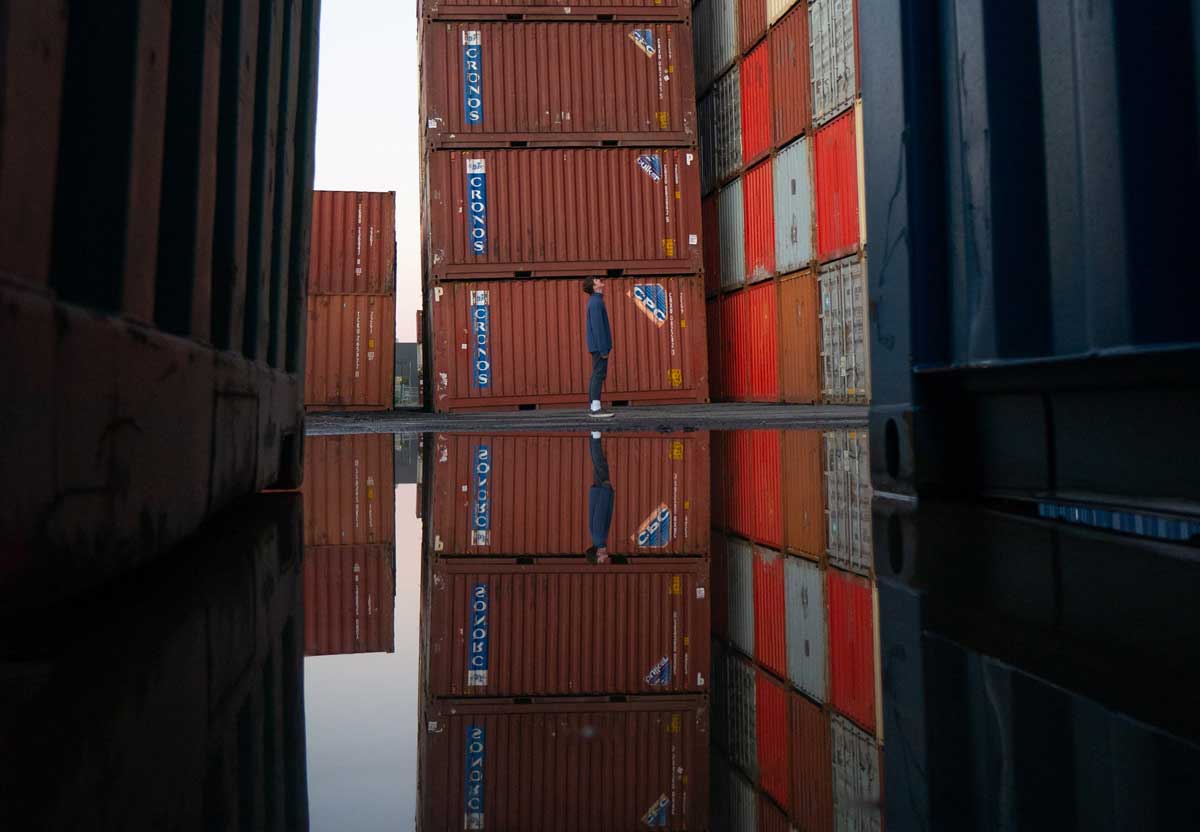 Global trade is expected to be worth about $28 trillion this year – an increase of 23 per cent compared with 2020 – but the outlook for 2022 remains very uncertain, UN economists said on Tuesday.
This strong growth in demand – for goods, as opposed to services – is largely the result of pandemic restrictions easing, but also from economic stimulus packages and sharp increases in the price of raw materials.
According to UN trade and development body UNCTAD, although worldwide commerce stabilized during the second half of 2021, trade in goods went on to reach record levels between July and September.
Services still sluggish
In line with this overall increase, the services sector picked up too, but it has remained below 2019 levels.
From a regional perspective, trade growth remained uneven for the first half of the year, but it had a "broader" reach in the three months that followed, UNCTAD's Global Trade update said.
Trade flows continued to increase more strongly for developing countries in comparison to developed economies overall in the third quarter of the year, moreover.
The report valued the global goods trade at $5.6 trillion in the third quarter of this year, which is a new all-time record, while services stood at about $1.5 trillion.
For the remainder of this year, UNCTAD has forecast slower growth for the trade in goods but "a more positive trend for services", albeit from a lower starting point.
Among the factors contributing to uncertainty about next year, UNCTAD cited China's "below expectations" growth in the third quarter of 2021.
"Lower-than-expected economic growth rates are generally reflected in more downcast global trade trends," UNCTAD noted, while also pointing to inflationary pressures" that may also negatively impact national economies and international trade flows.
The UN body's global trade outlook also noted that "many economies, including those in the European Union", continue to face COVID-19-related disruption which may affect consumer demand in 2022.
Semiconductor stress test
In addition to the "large and unpredictable swings in demand" that have characterized 2021, high fuel prices have also caused shipping costs to spiral and contributed to supply shortages.
This has contributed to backlogs across major supply chains that could continue into next year and could even "reshape trade flows across the world", UNCTAD cautioned.
Geopolitical factors may also play a role in this change, as regional trade within Africa and within the Asia-Pacific area increases on the one hand, "diverting trade away from other routes".
Similarly, efforts towards a more socially and environmentally sustainable economy may also affect international trade, by disincentivizing high carbon products.
The need to protect countries' own strategic interests and weaknesses in specific sectors could also influence trade in 2022, UNCTAD noted, amid a shortage of microprocessors called semiconductors that "has already disrupted many industries, notably the automotive sector".
"Since the onset of the COVID-19 pandemic, the semiconductor industry has been facing headwind due to unanticipated surges in demand and persisting supply constraints…If persistent, this shortage could continue to negatively affect production and trade in many manufacturing sectors."
Small Businesses Adapting to Rapidly Changing Economic Landscape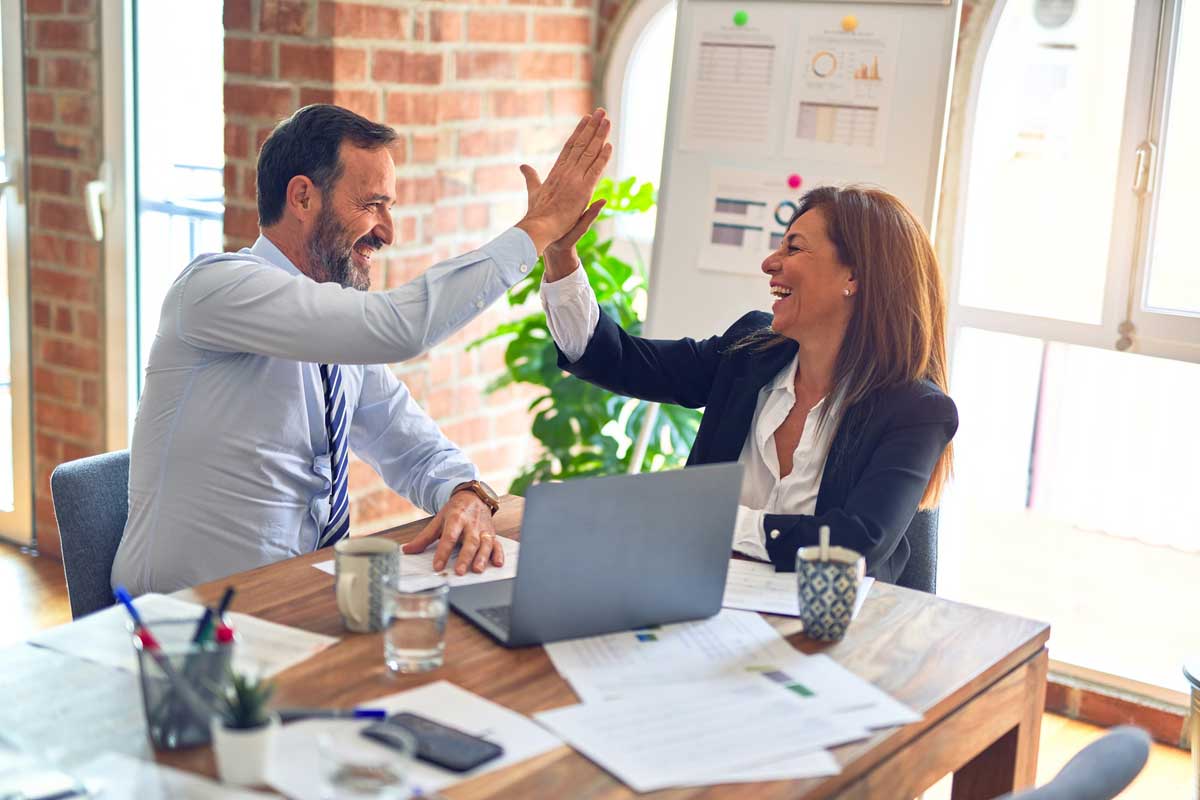 The World Economic Forum has long been at the forefront of recognizing the strategic importance of sustainable value creation objectives for business. While interest has mostly focused on how large corporations contribute to the global economy and sustainable development objectives, small and mid-sized enterprises (SMEs) are often overlooked as major drivers of economic activity, as well as social and environmental progress around the world.
A new report released today finds factors that previously disadvantaged SMEs can lead them to new opportunities. Nine case studies from multiple industries and regions highlight what SMEs can do to increase their future readiness.
Developed in collaboration with the National University of Singapore Business School, the University of Cambridge Judge Business School and Entrepreneurs' Organization, the report also finds that SMEs are lagging behind in terms of societal impact. Although there is a clear need to operate in line with sustainability goals, many SMEs have yet to include explicit strategies and performance measurement centred on societal impact.
The top challenges cited by SME executives include talent acquisition and retention (for 52.5% respondents), survival and expansion (43.8%), funding and access to capital (35.7%), non-supportive policy environment (21%), the difficulty of maintaining a strong culture and clear company purpose and value (20%).
SMEs can leverage their size, networks, people and the strengths of technology to support their goals of sustainable growth, positive societal impact and robust adaptive capacity. While it is essential for SMEs and the wider economy to increase their future readiness, they can thrive only insofar as the necessary supporting infrastructure and regulatory frameworks exist.
"We hope this will inspire and encourage SMEs and mid-sized companies to harness their potential in becoming a major driver of sustainable and inclusive economic growth and innovation by focusing on several core dimensions of future readiness," said Børge Brende, President, World Economic Forum.
"Through this report, the Forum aims to highlight the significant role SMEs can play not just locally but also globally. The New Champions Community is a step towards bringing these smaller companies into the forefront of global discourse around socioeconomic development and engaging them in a community of forward-thinking companies from across the world," said Stephan Mergenthaler, Head of Strategic Intelligence and Member of the Executive Committee, World Economic Forum.
The report aims to develop a deeper understanding of organizational capabilities and orientations needed for SMEs to successfully generate lasting financial growth, affect society and the environment positively, and develop high levels of resilience and agility.
It relies on robust research methods and combines rigorous primary and secondary research. The takeaways and conclusions presented in the research have been derived from an analysis of over 200 peer-reviewed articles and engagement of more than 300 CEOs and founders of SMEs through surveys and in-depth interviews.