The coronavirus pandemic has plunged the world into all kinds of discouraging thoughts. Most analytical articles talk scathingly about the international system and offer bleak forecasts for the remainder of the 2020s.
Analysts have set their sights firmly on the issue of globalization. Some say the globalization processes we have seen have not gone far enough, while others say that globalization has spread way too far. The paralysis of international institutions, particularly the United Nations, has outraged international affairs experts and ordinary people alike. The blame for the global failure in the fight against the virus has been placed squarely on the shoulders of the World Health Organization, although aspersions have also been cast at the UN Security Council, which, as an international instrument, has wilted in the face of this global threat to humanity.
At the same time, pessimists see the ineptitude of international institutions not as the root of all problems, but rather as a consequence of globalization. In the blink of an eye, the successes of the globalization project — open borders, mass tourism and transnational cooperation (which were used shamelessly by both sides, liberals and conservatives) — had become a common evil. The wave of xenophobia that swept through several (mostly former Communist) countries, which was also directed at fellow countrymen who happened to be abroad when the pandemic hit, was welcomed by a number of experts, even though history has taught us that the fallout in cases like these is rarely positive.
In an article for Foreign Affairs, the most prominent representative of the American school of realist thought today, Stephen Walt, concluded that we will soon see a retreat from hyper-globalization and a return to the concept of a strong nation-state that is capable of protecting its citizens.
On the one hand, it is quite natural and logical that critical assessments and negative scenarios will prevail, but they also seem to have hypertrophied. Natural because it looks like a defensive reaction to a new, incomprehensible and unpredictable phenomenon. Logical because, unlike the modernist period, which was marked by a certain optimism that progress would continue unabated forever, society today is a product of postmodernism, for which the author, freedom and God are all dead. At the same time, even in these darkest of hours, we still know that a new dawn will come. It may be different from all the dawns we have known before, but it will bring light, warmth and sunshine, nonetheless.
If we look at the coronavirus crisis from a different angle, then we may come to new and perhaps completely unexpected conclusions. The way I see it, the coronavirus has brought forth two extremely important characteristics of modern society: 1) that we value human life over any economic goal (be it economic growth or profit) and basic freedoms (for example, the freedom of movement); and 2) that modern society and political systems have not gone far enough in terms of globalization.
The first characteristic is not obvious to many, but this fact itself confirms that human worth has become an integral part of the cultural code of all modern countries, regardless of their political structure or economic system. A few centuries ago, this kind of viral pneumonia (like COVID-19) would have gone completely unnoticed: yes, large numbers of the elderly and infirm would have died, but life would have gone on as usual. Experts are already saying that the COVID-19 death rate is nowhere near that of the pandemics that ravaged the planet in the past.
The second characteristic clearly runs counter to the general consensus among analysts who blame the crisis on globalization and prophesy the emergence of a post-global world. Upon closer inspection, however, it would seem that their criticisms have little to do with the objective side of globalization (the development of technology, transport and financial instruments) and rather refer to what Ulrich Beck called the ideology of globalism, the goal of which is to promote and impose the economic model and financial interests of a narrow group of interested parties.
If we accept that "globalization is a reality, not a choice" (as Richard Haass wrote recently in Russia in Global Affairs), then we can come up with quite constructive proposals for "restarting" globalization, rather than getting rid of it altogether. As Fareed Zakaria correctly points out, "Globalization since 1990 could be described as having moved three steps forward and only one step back." Therefore, the "gap year" that is 2020 may be a useful place to stop and take stock of the successes and failures of the international community.
It is clear even today that the myth of "blissful globalization" that French politicians and experts often talk about (Hubert Védrine in Le Figaro, Alain de Benoist in Russia in Global Affairs) needs to be put to rest. In its place, we need to see a project that aims to reset the entire process, and where we learn from our past mistakes. What needs re-examining? Naturally, the balance between the national and the international, transnational and global. As the Russian philosopher Artemy Magun quite rightly puts it, "it turned out that we were entirely unprepared to manage the very thing we had created — a globalized world." Globalization post-coronavirus will have to take place on four levels at once, and appropriate competencies and powers that are best suited for dealing with the challenges of the 21st century will need to be selected for each level. It is just as wrong to castrate certain states and declare globalization a panacea as it is to build outposts on borders and down all international air traffic.
The first attempt to combine globalization with the international system of political and economic governance, Globalization 1.0, was, to some extent, a Potemkin village: the piles had been beaten into the ground and the outer walls built, but the building itself was unliveable and waiting out the storm in it was simply impossible. In addition to a meaningful reform of international institutions, the new version of globalization should build a sturdy framework for relations between states and foster a new type of international solidarity that will unite societies and citizens not by removing their national identity but by complementing it.
In fact, despite the usual forms of global interaction (in terms of business, tourism and migration) falling somewhat by the wayside, global network integration has actually increased "rather intensively in the somewhat low-key sector of science and research: journals are opening up their databases, the largest research centres in the world are granting use of their supercomputers, etc."
We can thus conclude that not all changes that will come about as a result of the coronavirus will necessarily have a negative effect on globalization. As Alexander Auzan notes, "changes in the world order caused by large-scale upheavals are not always a bad thing" given our past experience: "One of the consequences of the Black Death in Europe was the start of the Renaissance, the subsequent cooling of the 16th–18th centuries and, it is believed, the Industrial Revolution."
Coronavirus has given us the opportunity to rethink not only global processes, but also processes of a more localized nature. It has also given us cause to ponder the question of what the substance of the relationship between the state and the individual will be after the global health crisis subsides.
Meanwhile, the expert community is embroiled in a heated debate: Which political system has dealt with the trials of the coronavirus best and can thus lay claim to being the new model for the rest of the world? Has democracy managed to cope with its unswerving insistence on the primacy of human life and the complex system of checks and balances it has built? Or has the moment arrived where the undeniable effectiveness of authoritarian or hybrid regimes has to be acknowledged?
This dilemma was particularly evident when the epidemic was coming to an end in China (thus proving the "effectiveness" of the authoritarian approach) but had only just started to take hold in Europe and the United States. Tensions surrounding this issue soon subsided, however, as the reality of the situation demonstrated that the appearance of coronavirus had not set a gradual global shift towards authoritarianism in motion. The pandemic also showed that those countries where authoritarian practices had already been introduced and were generally accepted by society, as well as those countries where there was a certain inclination towards such practices, continued to use such strategies throughout the crisis. Similarly, those countries that place humanitarian and democratic principles above all else stayed true to their ideals during the pandemic. For example, as late as mid-April, Sweden had still not introduced any restrictive measures. And the measures taken in Western Europe are nothing compared to those taken in China. To begin with, the majority of the restrictions that were put in place were not particularly rigid and, secondly, they relied on citizens to behave in a responsible manner and observe the lockdown regimes, because, after all, people are not simply "objects" of the state machine and are rather "brothers- and sisters-in-arms" in the common fight against the virus. The worst-case scenario in terms of people ignoring the quarantine in France, for example, never materialized. As of April 2020, when most European countries were either approaching or had already passed peak incidence, we can state that no democratic or even hybrid regime had fully adopted the Chinese model of combatting the coronavirus.
Interestingly, populism has also demonstrated its worth as a (relative) political model during the crisis. Most of the leaders who had come to power on the waves of populist sentiments quickly abandoned their populist tenets and soundbites as soon as the pandemic started getting out of hand. They were forced to discard their usual bravado in the face of the virus and adopt measures that they had seemingly not been willing to adopt beforehand (Donald Trump took the decidedly "socialist" step of offering benefits for those in need; Boris Johnson grudgingly introduced strict lockdown measures after long refusing to do so, thus earning his country a position near the top of the table of coronavirus victims). The pandemic has shown that populism is most likely a reaction to a crisis of the political establishment and is all but useless when it comes to dealing with the challenges facing modern societies in a globalized world.
Experts are now generally in agreement that national governments and states as a whole will step up their role in world politics. And it is quite natural for societies that have lived according to the laws of the Westphalian system for over three centuries to "turn back" to the government. However, it is not entirely clear how exactly globalization has prevented states from having a developed and competent medical infrastructure (hospital beds, ventilators, etc.). For many countries, the defeat in the fight against coronavirus was a result of their own failures in healthcare management.
The fight against the novel coronavirus has done little to boost the standing of the state; instead, it has shone a light on the role of society in overcoming the crisis. The unprecedented quarantine measures in European countries would not have been possible without consent and willingness of the people, who saw the restrictions that had been placed on their basic rights as both necessary and vital for society. This complicity was manifested not only in passively following government instructions, but also in everyday life: careful attention to personal hygiene; almost completely cutting off social contacts; giving up certain personal comforts, etc. The French establishment quickly made a point of presenting an alternative to the Chinese model in the form of civic consciousness, which it could then display to the rest of the world.
This experience may come in handy as a method of overcoming the crisis of direct democracy that has been unfolding across the world over the past 20 years: sitting at home in self-isolation may have convinced people to take a more responsible attitude towards political processes, on which both our future economic wellbeing and, as the spring of 2020 has shown, our security and, ultimately, our lives depend.
Whatever the case may be, people across the world were given the unique opportunity in early 2020 to live a completely digital life, with virtual and actual reality swapping places for a short time. It was a kind of test drive, or perhaps even a crash course, in how to live a completely digital life for the global community. Discussions about this experience have also proved divisive. Digital optimists argue that the world will never be the same again — people will study, work, buy their groceries and even "go to the cinema" online. Digital pessimists (or, more precisely, digital rejectivists) tend to completely demonize the experience of the Eurasian continent being plunged, against its will, into the digital world. The truth, as always, is somewhere in between.
The coronavirus crisis demonstrated that this temporary transition to online life helps us to better understand: what needed to be digitalized (and the costs of rectifying this situation for all stakeholders, including hired workers); what, on the contrary, would be rendered obsolete by the transition to online; and what could exist in a double or mixed format that would bring greater comfort and benefit to everyone.
The first group may include grocery delivery, which could change how supermarkets and the retail food industry as a whole operate. The second group could include entertainment — the inherent value in dining at a restaurant, watching a film at the cinema or going to the theatre to watch a play. And the third group could include higher education, where the topic of reform is ever-present yet wholly unwelcome among teaching staff: distance learning courses have already shown that a part of the educational process can be shifted to online or video conferencing modes (with lectures streamed online), although in many cases a live dialogue in a classroom is also needed and cannot be replaced by Zoom chat.
One thing is for certain, however, and that is that the massive experience of digitalization will lead to greater flexibility in almost all industries. The public sector (not including strategically closed industries), business (including SMEs and major corporations), education and a host of other spheres will all demonstrate flexibility with respect to working hours, work mode (online, offline, mixed) and corporate hierarchy (the effectiveness of horizontal communications when all members of a team work remotely).
Coronavirus came as a shock to the system at every conceivable level of public life — global, national and individual. When it is over, the world will be a completely different place. And this is something that both realists and liberal researchers can agree on. Having come through the first true shock of the 21st century, the global system that has been kept on its toes by the dialectical interaction of global, transnational and local processes will regroup and continue to function.
As Mikhail Epstein says, "from the point of view of large civilizational processes, the pandemic itself can be considered a kind of vaccine against a large-scale war." It thus follows that the new world system that emerges after the crisis will be more resistant and secure.
From our partner RIAC
The New High Seas Treaty: Takeaways and answering the hard questions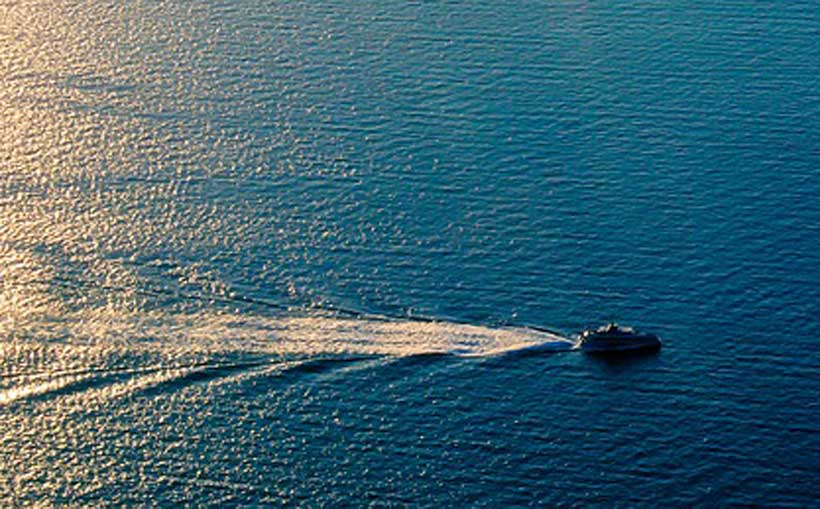 On 04 March, Rena Lee, President of the UN Intergovernmental Conference on Marine Biological Diversity of Areas Beyond National Jurisdiction (BBNJ), announced that "the ship has reached the shore," referring to the last compromise and successfully negotiated to stumble block of this historic treaty, which marked the apogee of over two decades of negotiations to protect the ample internationally ungoverned space of the ocean. The last time the countries came together to gather political will during geopolitical tensions to protect biodiversity was on 01 December 1959 during the cold war to declare Antarctica a place for peace and science.
Four Takeaways
The draft agreement of the 'The New High Seas Treaty' emphasises the need to address the planet's largest unregulated biosphere for the sustainable use of resources and biodiversity protection. It covers the expansive portion of the ocean beyond national boundaries and will provide a legal framework for designating vast marine protected areas (MPAs) to protect against marine life degradation and sharing of resources. It is necessary to identify, monitor and regulate vulnerable areas to address the commitment of protecting 30 Percent by 2030 endorsed by COP 15 in the Kunming-Montreal Global Biodiversity Framework in December 2022. Exit options and other unique provisions for the Arctic or China Sea and other geopolitically tense areas are also mentioned to avoid disagreements and conflicts within the agreement.
The stumbling block of this treaty was how to appropriately share marine genetic resources (MGR) and wealth, which separated the Global South and North. Due to their potential for application in pharmaceuticals and cosmetics, MGR, which are made up of the genetic material of bacteria, corals, krill, seaweed, and deep-sea marine sponges, are gaining more scientific and commercial interest.
The agreement is legally binding and establishes a new global authority for the high seas, complete with an executive body called "COP," a secretariat, and a scientific council. It is based on certain principles and approaches like the polluter-pays principle, the principle of the common heritage of humankind, the freedom of marine scientific research, and other freedoms of the high seas.
In addition, an approach for maintaining and restoring ecosystem integrity, including the carbon cycling functions that support the ocean's role in climate while also increasing ecosystems' resilience, is practiced. Signatories are also tasked with conducting environmental impact assessments before exploitation, exchanging marine technology with other littoral states, and monitoring the space for other threats.
What are the High Seas and the threats present on them?
States currently govern up to only 200 nautical miles of seas from their coasts, delineated by the UN Convention on the Law of the Sea (UNCLOS). But beyond the nautical boundaries are the high seas, which only one percent are protected. States have access to freedoms, including the right to overfly, navigate, and install underwater cables. The high seas cannot be the subject of any claims to sovereignty. Once expressed as desolate, it is now considered a treasury of rich biodiversity and marine resources. However, they are being exploited by technological advances enabling them to deplete fisheries and seabed minerals. Deep-sea ecosystems may change or be destroyed by machine-aided excavation and gauging of the ocean bottom. As a result, there will be a loss of species in addition to fragmentation or loss of the structure and functionality of the ecosystem.
Increasing cargo ship transportation and their Bilge Dumping practices also threaten the open ocean. Bilgewater, which gathers in the bottom of a ship, is a mixture of fluids from the engine room and other potentially harmful materials like lubricants, cleaning agents, and metals like lead and arsenic. It is expensive to process this oily effluent, whether by treating it to eliminate contaminants or by discharging it at the port. Some ships simply dump it into the ocean with portable pumps, which can be a significant hazard to marine life, to save operational expenses.
Another threat in the high seas is the Great garbage patch, which carries and culminates tonnes of plastic debris released through river exits. They are carried and formed by ocean currents and "gyres." There are five gyres in the ocean. One in the Indian Ocean, two in the Atlantic Ocean, and two in the Pacific Ocean. Garbage patches of differing sizes are located in each gyre. Cleaning up these garbage heaps and systematically disposing of them is a heinous task.
In addition, Climate change is heating the oceans, which may result in a mass extinction of marine life like the Permian Extinction experienced 250 million years ago, which extinguished 90 percent of marine species. The oceans have mitigated the worst of climate change by absorbing 90 percent of the heat caused by global warming and providing us with 50 percent of the oxygen.
What are the existing treaties on High Seas, and what are their issues?
About 20 international organisations oversee human activity in the high seas in accordance with UNCLOS, although their authority is constrained. In the shipping industry, for instance, the International Maritime Organization is in charge of safety and pollution control, whereas regional fisheries management organisations are in charge of particular fish populations. Yet, a lot of marine species migrate and regularly switch between various environments into the wild ocean which are unprotected from human activities.
The International Seabed Treaty is less concerned with conserving the environment and more interested in advancing the ultimate extraction of valuable mineral accretions from the seabed. Exploratory mining licences have never been denied. The contracting entity does environmental impact assessments; they are not independently verified and investigated. The ISA dismisses the worries of environmental groups like Greenpeace about defending the seabed from similar mining in the future or from the several very detrimental environmental side effects that would be involved.
What does the treaty pose to International Security?
First, an increased presence of private players. The implementation process of the treaty will see an increased presence of private maritime players as the agreement does not apply to the Navy warships. However, they are expected to behave reasonably with the agreement. Ocean conservation is currently led by non-governmental organisations funded by philanthropists, bureaucrats, and governments.
Second, increased monitoring and surveillance. To assess environmental impacts, monitor and traffic control ships, and provide constant surveillance over an expansive area will require advanced remote sensing and imaging technologies. There will be a need for marine spatial analysis and planning to track human activities and the ecosystem. New marine technologies must be exchanged between the developing and developed states to explore the deep ocean and seabed's for research and exploitation. Increased monitoring will be a critical challenge for the littoral states to move their submarines in stealth and secrecy.
Third, potential for new marine resource-induced conflict. Though the agreement states that the marine samples and genetic coding will be shared, it does not mention who can further exploit the resources and with whom it shares. Does it share with the states involved in the exploration or those proximate to the resource.? Here, Global North faces the question of the free-riding problem and whom to free-ride its services.
Political Philosophy: An Attribute of a Superpower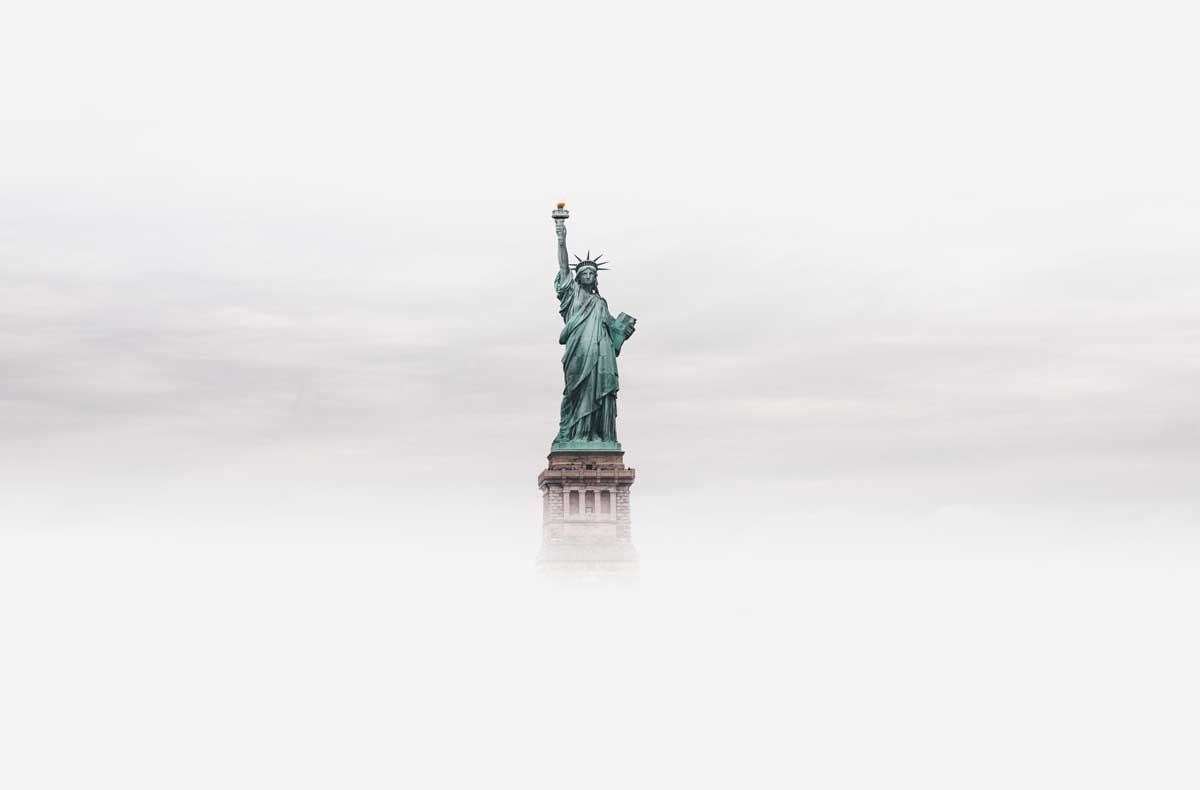 In the modern science of international relations, defining the essential features of modern superpowers has remained a bone of contention. What makes a true superpower stand above the rest? Is there a universal set of traits that distinguishes a few leaders from many outsiders? Until now, the key criteria for a "superpower" have mainly been considered by scholars in a material way.
A superpower must have economic potential that far exceeds that of other countries, military power, critical technologies, a developed scientific and industrial base, and human capital. The totality of such material opportunities provides measurable, albeit not controversial, criteria for ranking countries. The situation with non-material factors is much more complicated. Their quantitative measurement is difficult, if not impossible. Their assessment is too subjective and potentially vulnerable to distortion. Whose culture is stronger? Whose ethics are correct? Whose value system is better? Such questions lead to value-oriented disputes, but do little to distinguish the superpowers from other players in the international arena. Meanwhile, this is where one of the most important criteria lies.
We can suggest that a noticeable difference between a superpower and other states, along with the superiority of material factors, is the presence of a systemic and consistent political philosophy of international relations. The superpower offers its own unique view of how exactly the world should be arranged, according to what rules it should exist, what its goal is, and why this particular superpower is legitimate in its role. Moreover, political philosophy is neither a set of slogans and clichés, nor a pretty wrapper or simulation. It is neither an ideology nor a utopia. All of the above may be derived from political philosophy, but not exhaust its content. We are talking about a special interpretation of key political concepts in relation to international relations—power, authority, justice, equality, etc. Such an interpretation should be based on a deep intellectual tradition and one's own practical experience, which make the arguments of the proposed political-philosophical doctrine convincing both for oneself and for others.
Can a country represent a value only due to material factors? Undoubtedly. Ultimately, the state can concentrate significant power and live exclusively in accordance with the principles of realism, pursue a pragmatic policy, advance its material interests, and achieve dominance where possible. However, bare realism will sooner or later mark the boundaries of legitimacy. The dominance of the bayonet and the purse strings will have shaky ground without a clear understanding of why and for what it exists.
Can a country broadcast an influential political philosophy while lagging behind materially? Also definitely. At a certain moment, it can be a model of stoicism or heroism, a carrier of innovative and attractive ideas. But without a material base, there is a risk that these will just remain hot air, remaining good wishes alone.
It is noteworthy that there are surprisingly few countries that have material power and at the same time have their own political philosophy. It would seem that creating a political-philosophical doctrine is much easier than designing a missile or a nuclear bomb. One can unite "smart people", edit the results of their "brainstorming", write basic works, and make manuals for propagandists—that's all. In fact, many of these creations crumble and get lost in the information noise. There are single copies in the hands of single carriers—the same superpowers.
Does the political philosophy of a superpower need to be "sovereign"? Should it be based only on the nation's intellectual tradition? Certainly not. It is extremely difficult to find exceptionally original political and philosophical doctrines with global influence. As a rule, we are talking about a mixture of universal ethical principles, categories of such major political and philosophical doctrines as liberalism, socialism or conservatism, nationally specific views and principles, and even religious doctrines such as Christianity or Islam.
In the modern world, only two countries can be distinguished which combine both significant material potential and their own political philosophy: the US and China.
The politico-philosophical core of the United States is well known and widely replicated at all levels, from university essays and textbooks to propaganda videos and social media posts. It is based on liberal principles with their appeal to the supremacy of the human mind, the idea of "negative freedom", justice as fairness, equality of opportunity within the framework of uniform rules, as well as the ideas of democracy derived from them as the optimal form of government and the market as a means of organizing the economy. This political and philosophical code is a product of the European enlightenment and the specific experience of organising the internal life of European countries, which was embodied on the basis of American political experience and multiplied by their material strength. The European roots of US political philosophy have allowed it to easily take root in the soil of numerous Western countries, although in some places it contradicts individual interpretations "on the ground". It is also important that there is a powerful modernist potential in such a political philosophy. The political philosophy of the United States and the modern West in general is a philosophy of emancipation, liberation and reason-based progress.
The political-philosophical core of the People's Republic of China is much less well known, simply because Beijing has not strived to actively promote it abroad. The political philosophy of China has long remained largely nationally oriented. However, it has a systemic and deeply reflected character, which yields a high potential outside the PRC. It is based on a view of international relations as a non-zero sum game, the idea of the collectivity of international relations, and a departure from rivalry as the leitmotif of world politics. Modern Chinese political philosophy's powerful Marxist element gives it a modernist potential, combined with the experience of solving the key problems of China itself. It combines the ideas of people's democracy with successful experience in solving the problem of poverty, overcoming backwardness, and reducing the sharpness of social inequality. In the modern world, China appears as a country whose ideas have been tested in practice. Yes, many successes have been made possible by integration into the Western-centric global economy. But here, too, China pursues its own philosophical line—a non-zero sum game, borrowing Western experience and combining it with Chinese traditions. Marxism is one example of a Western doctrine which China has used to its advantage.
Will there be a clash between American and Chinese political philosophies? Most likely, yes, because China is increasingly perceived in the US as a long-term threat. China avoids copying and mirroring the American allegations against itself by promoting the idea of a non-zero-sum game and thereby turning its political philosophy into an even more visible alternative. One can argue for a long time about what is primary in the contradictions of the powers—material factors or ideas? Obviously, if necessary, differences of ideas can be used for political mobilisation and the consolidation of allies. The more systematic such ideas are, the easier it is to draw dividing lines.
Are the political philosophies of the US and China self-sufficient for them? No. Both the US and China combine their political philosophies with the principles of realism. Like many other players, they proceed from the risk of worst-case scenarios and prepare for them, accumulating resources for mutual deterrence. However, political philosophy allows you to maintain the global legitimacy of your influence or to claim it.
Does Russia have its own political philosophy? The answer so far is rather negative. Russia has returned in its foreign policy to the principles of realism, which was already an achievement for its time. But it is too early to talk about a systemic and deeply developed political philosophy. There is a set of still-fuzzy, sometimes contradictory ideas and concepts, as well as their interpretations and slogans derived from them. The system of Russian views clearly lacks modernist potential. The question of whether it is necessary in itself can be a matter of debate, but it is clearly built into the system of views of the United States, China and smaller powers. Russia has recent experience in the collapse and loss of its political and philosophical project, which began long before the collapse of the USSR. Perhaps it is the Soviet experience that continues to yield a persistent and unconscious allergy to political philosophy. It is also possible that both the US and China, at some point, will also face the same problem that the Soviet Union experienced—the separation of their doctrine from the real state of affairs. Perhaps, a lack of political philosophy is now Russia's advantage. Russia will develop its own unique experience, which will allow it to avoid the mechanical copying of other people's ideas, mixing them in its own practice. The maturation of political philosophy takes time, as does the cultivation of its material base.
From our partner RIAC
Learning Multilateralism on Obama's National Space Policy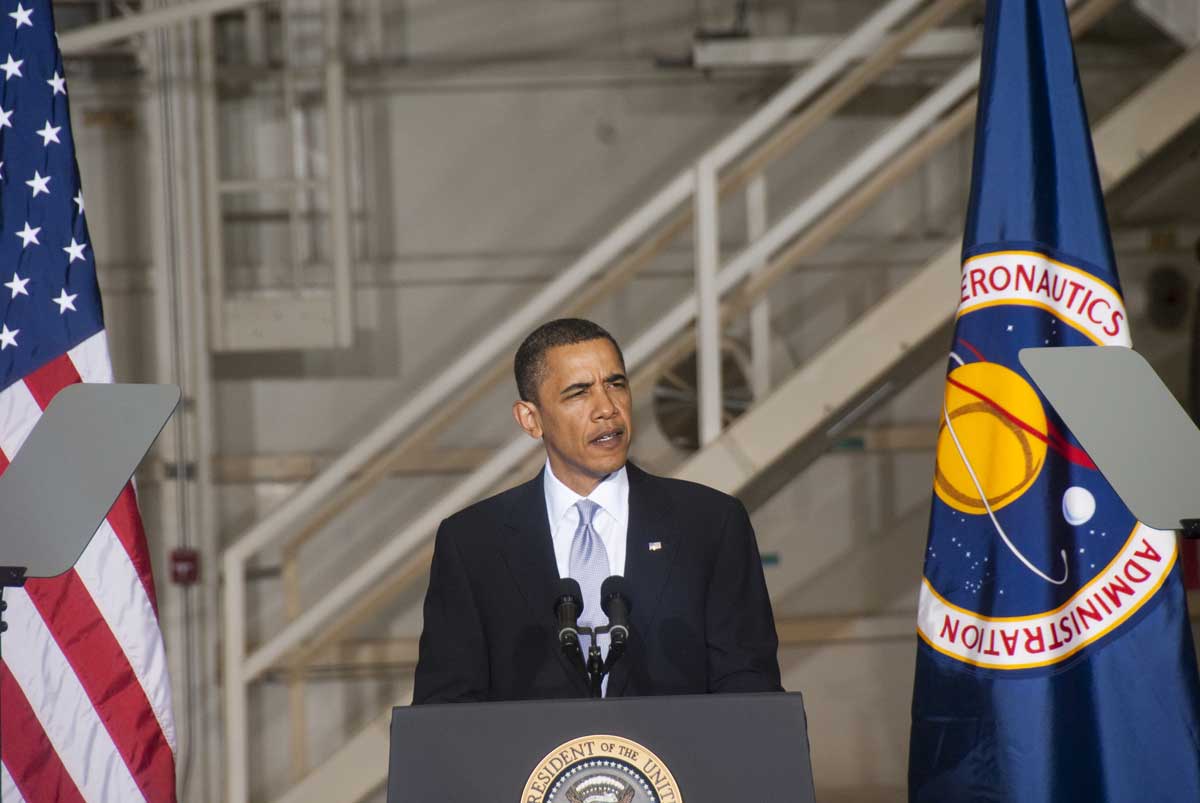 In June 2010, Obama's new National Space Policy (NSP) emphasizes a broad continuity between its main goals and the overarching themes originally developed by the Eisenhower administration, such as the use of space and strengthening space stability. Other goals evolved directly from original U.S. space policy goals, including expanding international cooperation, nurturing U.S. space industry, and enhancing the assurance and resilience of mission-critical functions enabled by commercial, civil, scientific and national spacecraft and supporting them infrastructure. Thus, National Space Policy of U.S and also National Security Space Strategy (NSSS) of U.S is seeking to emphasizes international cooperation through its pillars and also point from policy
Five Pillars of National Security Space Strategy of U.S
The National Security Space Strategy (NSSS) provides a roadmap for the implementation of US space policy and the achievement of U.S space objectives. It consists of five basic principles or pillars that prescribe the framework.
Promote the Responsible, Peaceful and Safe Use of Space
The NSSS first pillar calls on the United States "to lead in improving security, stability and responsible spatial behavior" and to develop transparency and confidence-building measures that "encourage responsible spatial action and peaceful use". As stated in the National Space Policy, there are specific steps that include national and international actions that aim to promote safe and responsible spatial operations, improve information collection and sharing, which is to prevent collisions between spatial objects, protect critical spatial systems and infrastructure support, with special emphasis on critical interdependence and reinforcement of space and information systems.
Provide improved U.S Space Capabilities
The NSS second pillar calls on the U.S. to improve space capabilities and energize the U.S. industrial space base. In addition, the existence of a strong industrial base and staff support is also one of the U.S. country's best insurance policies, in the strategic, operational, economic and technological fields referred to in the new defense strategy.
Partnering with Responsible Nations, International Organizations, and Commercial Firms
The third pillar calls for greater involvement and partnership with other space-based countries, relevant international organizations and business actors. To guard the third pillar in US Space Policy and ready to face future strategic circumstances, the US Strategic Command (USSTRATCOM) is one of the main organizations responsible for safeguarding these benefits in the face of changing strategic circumstances and the US uses the National Security Space Strategy (NSSS) as means to maintain this benefit. Meanwhile, there is a specific geographical responsibility area (AOR) that is not assigned to USSTRATCOM. So that the responsibility is only limited to below sea level, which is used as a place for strategic U.S. submarines operating, up to 22,000 miles above the surface of the earth.
United States Strategic Command (USSTRATCOM) engage actively in this pillar and have signed more than 29 agreements with several business entities that were then used to share situational awareness with many selected information partners. Recently, U.S. country in this case it has been authorized to negotiate similar agreements with non-U.S. government agencies and intergovernmental organizations, to work with space actors who are supposed to be responsible for the process of sharing and exchanging space flight information security. Also, USSTRATCOM actively seeks further partners, in particular those with whom little or no previous commitment has been made. State U.S. has also partnered with old friends and allied countries such as Australia, Canada, Britain and other NATO allies who are always involved with them. Moreover, this is done while looking for new opportunities to work with potential partners in Europe, the Asia Pacific, Latin America, South America, the Middle East and Africa.
Prevent and Deter Against U.S Space Infrastructure
U.S. space infrastructure basically an U.S. component vital. This is seen in how U.S. want to protect this asset. Space defense also certainly requires a full understanding of the operating environment, which allows U.S. warnings. to be recognized and effective protection of U.S. assets, provide resilience, and use alternatives when challenged. This fourth NSSS pillar, which is "preventing and deterring U.S. space infrastructure," includes operations to gain and understand the location, activities, ownership and purposes of space-based objects. In point of Prevent and deter against U.S space infrastructure mentioned about international cooperation; the point is;
"Sensitivity to space situations (SSA) enables all our operational activities. An important way to increase SSA's capacity and capacity would be to expand partnerships and increase international cooperation. To this end, we want to transform California's Joint Space Operations Center (JSpOC) into a Combined Space Operations Center (CSpOC)."– U.S Department of Defense
Initially, such a step would enable us to influence individual strengths in full cooperation with U.S closest partners and, in accordance with national policies, provide a framework and environment that might help meet the needs of common space security. In addition, such a transition would conform to the mandate of the NSSS "build coalitions of like-minded nations that share space".This partnership would allow the U.S. to act in a coordinated manner, synchronize U.S. efforts and promote responsible spatial behavior with these partners to ensure long-term spatial sustainability.
Prepare to Defeat Attacks and Operated in a Degraded Environment
The final pillar of the NSSS calls on the United States to prepare to defeat space attacks and operate in a degraded environment. This approach will generally always include activities to provide critical space capabilities for U.S. missions. and coalition forces. Besides that, it is also used to ensure the success of the mission through architecture and alternative means, even if necessary, under all conditions of conflict and pressure.
The guarantee mission includes the need to maintain and protect the capabilities of the US critical space itself, US allies and partner countries, and also to improve the resilience of critical space systems, increase the use of alternative means and resources to secure the space mission, not to mention the ability to operate in a stressed environment if and when the capacity is degraded.
Several successive U.S. administrations have sought to maintain the leadership of the country in the field since the United States entered space. There's no exception to the Obama administration. It openly emphasizes efforts to strengthen U.S. in its National Security Space Strategy and National Space Policy. Leadership in outer space in particular. These efforts include reassuring U.S. allies ' commitment to collective self-defence in space-related forums and activities; promoting regulations and encouraging interoperability within these regulations; promoting security, stability and responsible space behaviour, facilitating new market opportunities for U.S. commercial space capabilities and services, advancing appropriate risk-sharing amounts.
Recall Multilateralism from Obama's Space Policy
The Obama administration incorporates multilateralism into one of the policy's six major objectives, the policy's goals of expanding international cooperation on mutually beneficial space activities are mentioned. The space policy of Obama will make U.S. space policy more conducive to multilateral space efforts. In its National Security Space Strategy and National Space Policy, the U.S. adopted the National Security Strategy, which aims to maintain and enhance the benefits of U.S. space advertising capabilities resulting from national security. The NSSS set specific goals for enhancing security, stability, to accomplish the tasks assigned by the NSSP. And space security; maintaining and enhancing strategic space-based national security; maintaining and enhancing the US's strategic space-based national security benefits; and energizing the space-based industrial base that supports US national security.
Obama's new National Space Policy (NSP) highlights a broad continuity between its main goals and the overarching themes originally developed by the Eisenhower administration, such as the use of space and enhancing space stability. Obama still wishes to emphasize international cooperation, which can be seen under the heading. "Space operations should be conducted in ways that emphasize openness and transparency in order to increase public awareness of activities" and, "All nations have the right to explore and use space for peaceful purposes under the NSP Principles and the other side mentioned in the NSP Goals, which is Support International Cooperation".
At this stage, the National Space Policy and National Security Space Strategy during Obama administration indirectly also applied the Multilateralism. This can be seen in policies that emphasize and invite to conduct international cooperation in space matters. For example, are, Obama fully supported the life of NASA through increased funding budget to NASA through NASA authorization act 2010 and U.S was hosted the International Space Station (ISS) Multilateral Coordination Board Joint Statement 2010 and also Obama through U.S NSP and NSSS implement multilateralism efforts towards Global Positioning System (GPS) Cooperation.
This is stated in the National Space Policy and National Security Space Strategy of U.S issued during Obama administration. One of the most obvious instances of U.S. international cooperation for peaceful space purposes is demonstrated by the International Space Station (ISS). Aboard the ISS, 15 countries cooperate, sharing international flight crew, several globally distributed launch vehicles, operations, training, engineering and development facilities. In addition, communication, the Global Positioning System (GPS) Cooperation, and the ISS Multilateral Coordination Board.
The approach taken by President Obama is very different from his predecessor. He was aggressive with space policy by issuing the 2010 United States of America's National Space Policy and the 2011 Strategy for National Security Space. President Obama spoke about the contributions of civil and commercial space capabilities in his space policy. The US has also committed to encouraging and facilitating the growth of the US commercial space sector that supports the country's domestic needs. Thus, the space success heritage and its transformation also pose new challenges. The possibilities of using space were limited to just a few nations when the space age began and there were limited consequences for irresponsible or unintended behavior.
Lastly, Obama also abandoned the unilateralism of Bush and pursue/emphasizing multilateralism would be given top priority in dealing with international affair. Platform of multilateralism efforts during Obama period are concentrate in joint scientific and research program. To support joint scientific and research program in space, Obama make decision to extend the life of U.S on International Space Station in order to giving more U.S contribution and offer transparency scientific research program at International Space Station (ISS) and the decision of Obama based on writer perspective change U.S view in term of space towards more opened transparency and cooperation among other states. Even though, U.S still want to be leader in space, at least this multilateralism effort which mentioned by Obama on his speech and also each point of NSSS and NSP can bring a new perspective about U.S in space.