The coronavirus pandemic has plunged the world into all kinds of discouraging thoughts. Most analytical articles talk scathingly about the international system and offer bleak forecasts for the remainder of the 2020s.
Analysts have set their sights firmly on the issue of globalization. Some say the globalization processes we have seen have not gone far enough, while others say that globalization has spread way too far. The paralysis of international institutions, particularly the United Nations, has outraged international affairs experts and ordinary people alike. The blame for the global failure in the fight against the virus has been placed squarely on the shoulders of the World Health Organization, although aspersions have also been cast at the UN Security Council, which, as an international instrument, has wilted in the face of this global threat to humanity.
At the same time, pessimists see the ineptitude of international institutions not as the root of all problems, but rather as a consequence of globalization. In the blink of an eye, the successes of the globalization project — open borders, mass tourism and transnational cooperation (which were used shamelessly by both sides, liberals and conservatives) — had become a common evil. The wave of xenophobia that swept through several (mostly former Communist) countries, which was also directed at fellow countrymen who happened to be abroad when the pandemic hit, was welcomed by a number of experts, even though history has taught us that the fallout in cases like these is rarely positive.
In an article for Foreign Affairs, the most prominent representative of the American school of realist thought today, Stephen Walt, concluded that we will soon see a retreat from hyper-globalization and a return to the concept of a strong nation-state that is capable of protecting its citizens.
On the one hand, it is quite natural and logical that critical assessments and negative scenarios will prevail, but they also seem to have hypertrophied. Natural because it looks like a defensive reaction to a new, incomprehensible and unpredictable phenomenon. Logical because, unlike the modernist period, which was marked by a certain optimism that progress would continue unabated forever, society today is a product of postmodernism, for which the author, freedom and God are all dead. At the same time, even in these darkest of hours, we still know that a new dawn will come. It may be different from all the dawns we have known before, but it will bring light, warmth and sunshine, nonetheless.
If we look at the coronavirus crisis from a different angle, then we may come to new and perhaps completely unexpected conclusions. The way I see it, the coronavirus has brought forth two extremely important characteristics of modern society: 1) that we value human life over any economic goal (be it economic growth or profit) and basic freedoms (for example, the freedom of movement); and 2) that modern society and political systems have not gone far enough in terms of globalization.
The first characteristic is not obvious to many, but this fact itself confirms that human worth has become an integral part of the cultural code of all modern countries, regardless of their political structure or economic system. A few centuries ago, this kind of viral pneumonia (like COVID-19) would have gone completely unnoticed: yes, large numbers of the elderly and infirm would have died, but life would have gone on as usual. Experts are already saying that the COVID-19 death rate is nowhere near that of the pandemics that ravaged the planet in the past.
The second characteristic clearly runs counter to the general consensus among analysts who blame the crisis on globalization and prophesy the emergence of a post-global world. Upon closer inspection, however, it would seem that their criticisms have little to do with the objective side of globalization (the development of technology, transport and financial instruments) and rather refer to what Ulrich Beck called the ideology of globalism, the goal of which is to promote and impose the economic model and financial interests of a narrow group of interested parties.
If we accept that "globalization is a reality, not a choice" (as Richard Haass wrote recently in Russia in Global Affairs), then we can come up with quite constructive proposals for "restarting" globalization, rather than getting rid of it altogether. As Fareed Zakaria correctly points out, "Globalization since 1990 could be described as having moved three steps forward and only one step back." Therefore, the "gap year" that is 2020 may be a useful place to stop and take stock of the successes and failures of the international community.
It is clear even today that the myth of "blissful globalization" that French politicians and experts often talk about (Hubert Védrine in Le Figaro, Alain de Benoist in Russia in Global Affairs) needs to be put to rest. In its place, we need to see a project that aims to reset the entire process, and where we learn from our past mistakes. What needs re-examining? Naturally, the balance between the national and the international, transnational and global. As the Russian philosopher Artemy Magun quite rightly puts it, "it turned out that we were entirely unprepared to manage the very thing we had created — a globalized world." Globalization post-coronavirus will have to take place on four levels at once, and appropriate competencies and powers that are best suited for dealing with the challenges of the 21st century will need to be selected for each level. It is just as wrong to castrate certain states and declare globalization a panacea as it is to build outposts on borders and down all international air traffic.
The first attempt to combine globalization with the international system of political and economic governance, Globalization 1.0, was, to some extent, a Potemkin village: the piles had been beaten into the ground and the outer walls built, but the building itself was unliveable and waiting out the storm in it was simply impossible. In addition to a meaningful reform of international institutions, the new version of globalization should build a sturdy framework for relations between states and foster a new type of international solidarity that will unite societies and citizens not by removing their national identity but by complementing it.
In fact, despite the usual forms of global interaction (in terms of business, tourism and migration) falling somewhat by the wayside, global network integration has actually increased "rather intensively in the somewhat low-key sector of science and research: journals are opening up their databases, the largest research centres in the world are granting use of their supercomputers, etc."
We can thus conclude that not all changes that will come about as a result of the coronavirus will necessarily have a negative effect on globalization. As Alexander Auzan notes, "changes in the world order caused by large-scale upheavals are not always a bad thing" given our past experience: "One of the consequences of the Black Death in Europe was the start of the Renaissance, the subsequent cooling of the 16th–18th centuries and, it is believed, the Industrial Revolution."
Coronavirus has given us the opportunity to rethink not only global processes, but also processes of a more localized nature. It has also given us cause to ponder the question of what the substance of the relationship between the state and the individual will be after the global health crisis subsides.
Meanwhile, the expert community is embroiled in a heated debate: Which political system has dealt with the trials of the coronavirus best and can thus lay claim to being the new model for the rest of the world? Has democracy managed to cope with its unswerving insistence on the primacy of human life and the complex system of checks and balances it has built? Or has the moment arrived where the undeniable effectiveness of authoritarian or hybrid regimes has to be acknowledged?
This dilemma was particularly evident when the epidemic was coming to an end in China (thus proving the "effectiveness" of the authoritarian approach) but had only just started to take hold in Europe and the United States. Tensions surrounding this issue soon subsided, however, as the reality of the situation demonstrated that the appearance of coronavirus had not set a gradual global shift towards authoritarianism in motion. The pandemic also showed that those countries where authoritarian practices had already been introduced and were generally accepted by society, as well as those countries where there was a certain inclination towards such practices, continued to use such strategies throughout the crisis. Similarly, those countries that place humanitarian and democratic principles above all else stayed true to their ideals during the pandemic. For example, as late as mid-April, Sweden had still not introduced any restrictive measures. And the measures taken in Western Europe are nothing compared to those taken in China. To begin with, the majority of the restrictions that were put in place were not particularly rigid and, secondly, they relied on citizens to behave in a responsible manner and observe the lockdown regimes, because, after all, people are not simply "objects" of the state machine and are rather "brothers- and sisters-in-arms" in the common fight against the virus. The worst-case scenario in terms of people ignoring the quarantine in France, for example, never materialized. As of April 2020, when most European countries were either approaching or had already passed peak incidence, we can state that no democratic or even hybrid regime had fully adopted the Chinese model of combatting the coronavirus.
Interestingly, populism has also demonstrated its worth as a (relative) political model during the crisis. Most of the leaders who had come to power on the waves of populist sentiments quickly abandoned their populist tenets and soundbites as soon as the pandemic started getting out of hand. They were forced to discard their usual bravado in the face of the virus and adopt measures that they had seemingly not been willing to adopt beforehand (Donald Trump took the decidedly "socialist" step of offering benefits for those in need; Boris Johnson grudgingly introduced strict lockdown measures after long refusing to do so, thus earning his country a position near the top of the table of coronavirus victims). The pandemic has shown that populism is most likely a reaction to a crisis of the political establishment and is all but useless when it comes to dealing with the challenges facing modern societies in a globalized world.
Experts are now generally in agreement that national governments and states as a whole will step up their role in world politics. And it is quite natural for societies that have lived according to the laws of the Westphalian system for over three centuries to "turn back" to the government. However, it is not entirely clear how exactly globalization has prevented states from having a developed and competent medical infrastructure (hospital beds, ventilators, etc.). For many countries, the defeat in the fight against coronavirus was a result of their own failures in healthcare management.
The fight against the novel coronavirus has done little to boost the standing of the state; instead, it has shone a light on the role of society in overcoming the crisis. The unprecedented quarantine measures in European countries would not have been possible without consent and willingness of the people, who saw the restrictions that had been placed on their basic rights as both necessary and vital for society. This complicity was manifested not only in passively following government instructions, but also in everyday life: careful attention to personal hygiene; almost completely cutting off social contacts; giving up certain personal comforts, etc. The French establishment quickly made a point of presenting an alternative to the Chinese model in the form of civic consciousness, which it could then display to the rest of the world.
This experience may come in handy as a method of overcoming the crisis of direct democracy that has been unfolding across the world over the past 20 years: sitting at home in self-isolation may have convinced people to take a more responsible attitude towards political processes, on which both our future economic wellbeing and, as the spring of 2020 has shown, our security and, ultimately, our lives depend.
Whatever the case may be, people across the world were given the unique opportunity in early 2020 to live a completely digital life, with virtual and actual reality swapping places for a short time. It was a kind of test drive, or perhaps even a crash course, in how to live a completely digital life for the global community. Discussions about this experience have also proved divisive. Digital optimists argue that the world will never be the same again — people will study, work, buy their groceries and even "go to the cinema" online. Digital pessimists (or, more precisely, digital rejectivists) tend to completely demonize the experience of the Eurasian continent being plunged, against its will, into the digital world. The truth, as always, is somewhere in between.
The coronavirus crisis demonstrated that this temporary transition to online life helps us to better understand: what needed to be digitalized (and the costs of rectifying this situation for all stakeholders, including hired workers); what, on the contrary, would be rendered obsolete by the transition to online; and what could exist in a double or mixed format that would bring greater comfort and benefit to everyone.
The first group may include grocery delivery, which could change how supermarkets and the retail food industry as a whole operate. The second group could include entertainment — the inherent value in dining at a restaurant, watching a film at the cinema or going to the theatre to watch a play. And the third group could include higher education, where the topic of reform is ever-present yet wholly unwelcome among teaching staff: distance learning courses have already shown that a part of the educational process can be shifted to online or video conferencing modes (with lectures streamed online), although in many cases a live dialogue in a classroom is also needed and cannot be replaced by Zoom chat.
One thing is for certain, however, and that is that the massive experience of digitalization will lead to greater flexibility in almost all industries. The public sector (not including strategically closed industries), business (including SMEs and major corporations), education and a host of other spheres will all demonstrate flexibility with respect to working hours, work mode (online, offline, mixed) and corporate hierarchy (the effectiveness of horizontal communications when all members of a team work remotely).
Coronavirus came as a shock to the system at every conceivable level of public life — global, national and individual. When it is over, the world will be a completely different place. And this is something that both realists and liberal researchers can agree on. Having come through the first true shock of the 21st century, the global system that has been kept on its toes by the dialectical interaction of global, transnational and local processes will regroup and continue to function.
As Mikhail Epstein says, "from the point of view of large civilizational processes, the pandemic itself can be considered a kind of vaccine against a large-scale war." It thus follows that the new world system that emerges after the crisis will be more resistant and secure.
From our partner RIAC
Carl Schmitt for the XXI Century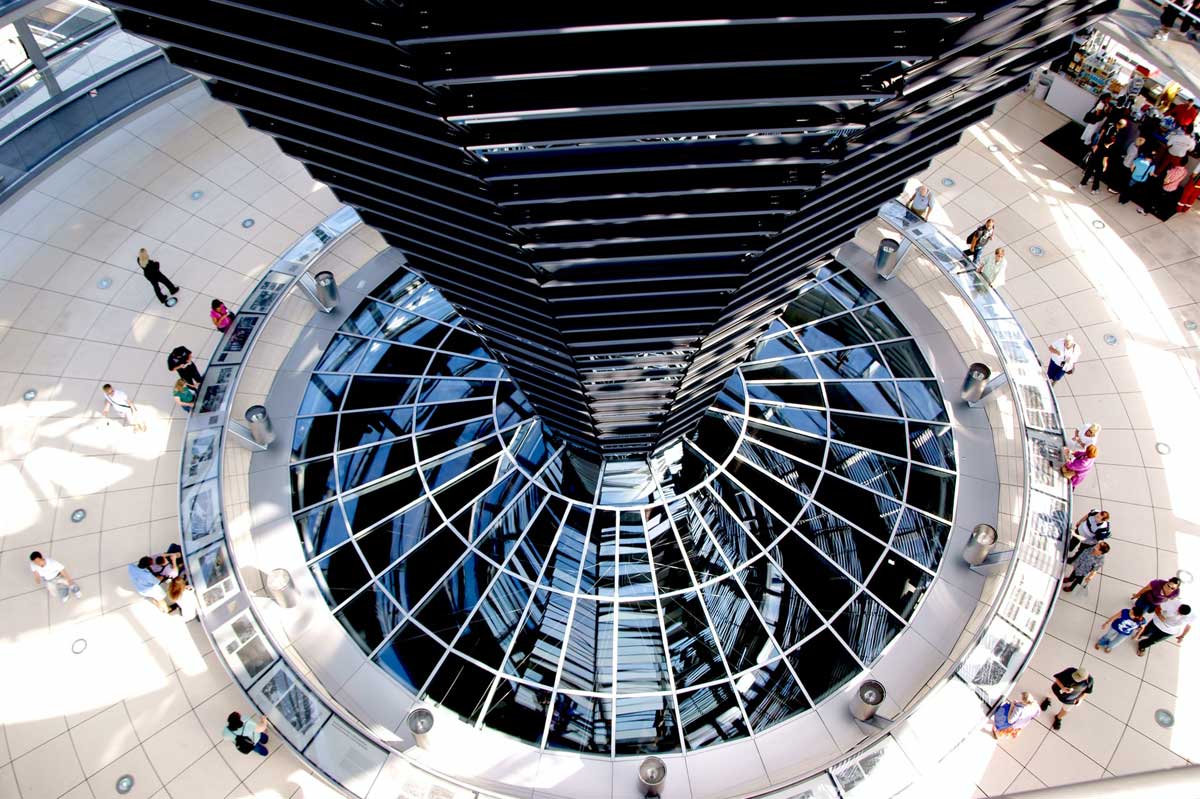 For decades, the scholars of international relations have confused the term "New World order" in the social, political, or economic spheres. Even today, few scholars confuse the term with the information age, internet, universalism, globalization, and American imperialism. Unlike the complex categorization of the New World Order, the concept of the Old World Order was purely a juridical phenomenon. However, from standpoint of modernity, the term New World order is a purely ideological and political phenomenon, which embodies various displays such as liberal democracy, financial capitalism, and technological imperialism.
In his Magnus Opus "The concept of the Political", Carl Schmitt lauded a harsh criticism on liberal ideology and favored competitive decisionism over it. This is why according to Schmitt's critics; the whole text in "The concept of the political" is filled with authoritarian overtones. Nonetheless, the fact cannot be denied that it was the radical political philosophy of Carl Schmitt that paved the way for the conservative revolution in Europe. Even today, his writings are being regarded as one of the major contributions to the field of political philosophy from the 20th century.
Throughout his major works such as "Nomos of the earth", "the Crisis of Parliamentary democracy", "The concept of the Political" and "Dictatorship", Carl Schmitt frequently employs unadorned terms such as 'actual', 'concrete', 'real', and 'specific' to apprize his political ideas. However, he advances most of the core political ideas by using the metaphysical framework. For instance, in the broader political domain, Carl Schmitt anticipated the existential dimension of the 'actual politics' in the world today.
On the contrary, in his famous work "The Concept of the Political" readers most encounter the interplay between the abstract and ideal and, the concrete and real aspects of politics. Perhaps, understanding of Schmitt's discursive distinctions is necessary when it comes to the deconstruction of the liberal promoted intellectual discourse. However, the point should be kept in mind that for Schmitt the concept of the political does not necessarily refer to any concrete subject matter such as "state" or "sovereignty". In this respect, his concept of the political simply refers to the friend-enemy dialectics or distinction. To be more precise, the categorization of the term "Political" defines the degree of intensity of an association and dissociation.
In addition, the famous friend-enemy dialectics is also the central theme of his famous book "The Concept of the Political". Likewise, the famous friend-enemy distinction in Schmitt's famous work has both concrete and existential meaning. Here, the word "enemy" refers to the fight against 'human totality", which depends upon the circumstances. In this respect, throughout his work, one of the major focuses of Carl Schmitt was on the subject of "real Politics". According to Schmitt, friend, enemy, and battle have real meaning. This is why, throughout his several works; Carl Schmitt remained much concerned with the theory of state and sovereignty. As Schmitt writes;
"I do not say the general theory of the state; for the category, the general theory of the state…is a typical concern of the liberal nineteenth century. This category arises from the normative effort to dissolve the concrete state and the concrete Volk in generalities (general education, general theory of the law, and finally general theory of the knowledge; and in this way to destroy their political order".[1]
As a matter of the fact, for Schmitt, the real politics ends up in battle, as he says, "The normal proves nothing, but the exception proves everything". Here, Schmitt uses the concept of "exceptionality" to overcome the pragmatism of Liberalism. Although, in his later writings, Carl Schmitt attempted to dissociate the concept of "Political" from the controlling and the limiting spheres but he deliberately failed. One of the major reasons behind Schmitt's isolation of the concept of the political is that he wanted to limit the categorization of friend-enemy distinction. Another major purpose of Schmitt was to purify the concept of the "Political" was by dissociating it from the subject-object duality. According to Schmitt, the concept of the political was not a subject matter and has no limit at all. Perhaps, this is why Schmitt advocated looking beyond the ordinary conception and definition of politics in textbooks.
For Schmitt, it was Liberalism, which introduced the absolutist conception of politics by destroying its actual meaning. In this respect, he developed his very idea of the "Political" against the backdrop of the "human totality" (Gesamtheit Von Menschen). Today's Europe should remember the bloody revolutionary year of 1848 because the so-called economic prosperity, technological progress, and the self-assured positivism of the last century have come together to produce long and deep amnesia. Nonetheless, the fact cannot be denied that the revolutionary events of1848 had brought deep anxiety and fear for the ordinary Europeans. For instance, the famous sentence from the year 1848 reads;
"For this reason, fear grabs hold of the genius at a different time than it does normal people. the latter recognizes the danger at the time of danger; up to that, they are not secure, and if the danger has passed, then they are secure. The genius is the strongest precisely at the time of danger".
Unfortunately, it was the intellectual predicament at the European stage in the year 1848 that caused revolutionary anxiety and distress among ordinary Europeans. Today, ordinary Europeans face similar situations in the social, political, and ideological spheres. The growing anxieties of the European public consciousness cannot be grasped without taking into account Carl Schmitt's critique of liberal democracy. A century and a half ago, by embracing liberal democracy under the auspices of free-market capitalism, the Europeans played a pivotal role in the self-destruction of the European spirit.
The vicious technological drive under liberal capitalism led the European civilization towards crony centralism, industrialism, mechanization, and above all singularity. Today, neoliberal capitalism has transformed the world into a consumer-hyped mechanized factory in which humanity appears as the by-product of its own artificial creation. The unstructured mechanization of humanity in the last century has brought human civilization to technological crossroads. Hence, the technological drive under liberal democratic capitalism is presenting a huge threat to human civilizational identity.
---
[1] Wolin, Richard, Carl Schmitt, Political Existentialism, and the Total State, Theory and Society, volume no. 19, no. 4, 1990 (pp. 389-416). Schmitt deemed the friend-enemy dialectics as the cornerstone of his critique on liberalism and universalism.
Democratic Backsliding: A Framework for Understanding and Combatting it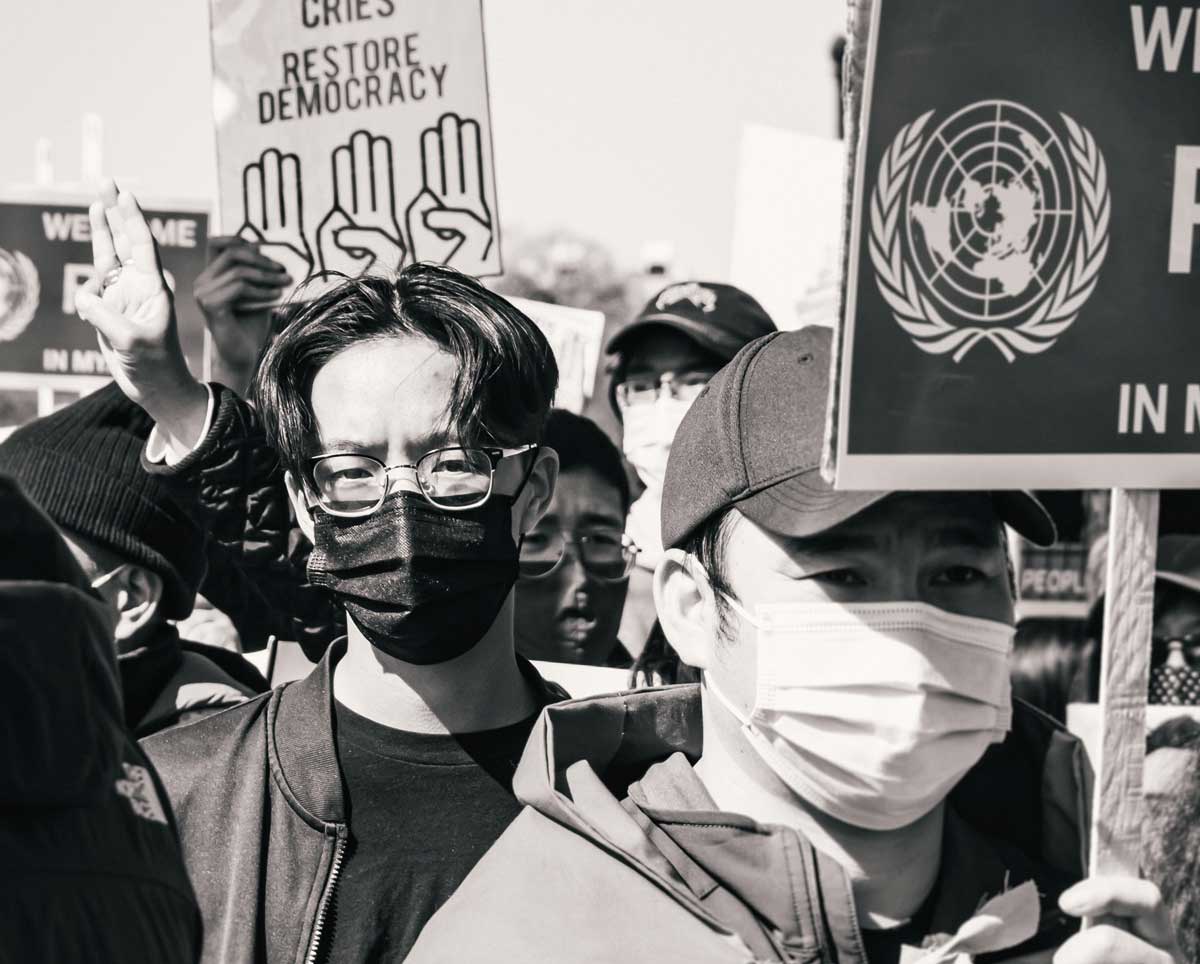 Democracy is suffering setbacks around the world. Over the past decade, the number of liberal democracies has shrunk from 41 to 32. Today, 34 percent of the global population lives in 25 countries moving in the direction of autocracy. By contrast, only 16 countries are undergoing a process of democratization, representing just 4 percent of the global population. Reflecting these troubling trends, USAID Administrator Samantha Power, during her confirmation hearing, highlighted democratic backsliding – along with climate change, conflict and state collapse, and COVID-19 – as among the "four interconnected and gargantuan challenges" that will guide the Biden Administration's development priorities.
However, defining "democratic backsliding" is far from straightforward. Practitioners and policymakers too often refer to "democratic backsliding" broadly, but there is a high degree of variation in how backsliding manifests in different contexts. This imprecise approach is problematic because it can lead to an inaccurate analysis of events in a country and thereby inappropriate or ineffective solutions.
To prevent or mitigate democratic backsliding, policymakers need a definition of the concept that captures its multi-dimensional nature. It must include the actors responsible for the democratic erosion, the groups imperiled by it, as well as the allies who can help reverse the worst effects of backsliding.
To address this gap, the International Republican Institute developed a conceptual framework to help practitioners and policymakers more precisely define and analyze how democratic backsliding (or "closing democratic space") is transpiring and then devise foreign assistance programs to combat it. Shifting away from broad generalizations that a country is moving forward or backward vis-à-vis democracy—which makes it difficult, if not impossible, to derive specific solutions—the framework breaks closing democratic space into six distinct, and sometimes interrelated, subsectors or "spaces."
Political/Electoral: Encompasses the arena for political competition and the ability of citizens to hold their government accountable through elections. Examples of closing political or electoral space range from fraudulent election processes and the arrest or harassment of political leaders to burdensome administrative barriers to political party registration or campaigning.
Economic: Refers to the relationship between a country's economic market structure, including access and regulation, and political competition. Examples of closing economic space include selective or politically motivated audits or distribution of government licenses, contracts, or tax benefits.
Civic/Associational: Describes the space where citizens meet to discuss and/or advocate for issues, needs, and priorities outside the purview of the government. Examples of closing civic or associational space include harassment or co-optation of civic actors or civil society organizations and administrative barriers designed to hamper civil society organizations' goals including limiting or making it arduous to access resources.
Informational: Captures the venues that afford citizens the opportunity to learn about government performance or hold elected leaders to account, including the media environment and the digital realm. h. Examples of closing informational space consist of laws criminalizing online speech or activity, restrictions on accessing the internet or applications, censorship (including self-censorship), and editorial pressure or harassment of journalists.
Individual: Encapsulates the space where individuals, including public intellectuals, academics, artists, and cultural leaders– including those traditionally marginalized based on religious, ethnicity, language, or sexual orientation–can exercise basic freedoms related to speech, property, movement, and equality under the law. Common tactics of closing individual space include formal and informal restrictions on basic rights to assemble, protest, or otherwise exercise free speech; censorship, surveillance, or harassment of cultural figures or those critical of government actions; and scapegoating or harassing identity groups.
Governing: Comprises the role of state institutions, at all levels, within political processes. Typical instances of closing the governing space include partisan control of government entities such as courts, election commissions, security services, regulatory bodies; informal control of such governing bodies through nepotism or patronage networks; and legal changes that weaken the balance of powers in favor of the executive branch.
Examining democratic backsliding through this framework forces practitioners and policymakers to more precisely identify how and where democratic space is closing and who is affected. This enhanced understanding enables officials to craft more targeted interventions.
For example, analysts were quick to note Myanmar's swift about-face toward autocracy. This might be true, but how does this high-level generalization help craft an effective policy and foreign aid response, beyond emphasizing a need to target funds on strengthening democracy to reverse the trend? In short, it does not. If practitioners and policymakers had dissected Myanmar's backsliding using the six-part framework, it would have highlighted specific opportunities for intervention. This systematic analysis reveals the regime has closed civic space, via forbidding large gatherings, as well as the information space, by outlawing online exchanges and unsanctioned news, even suspending most television broadcasts. One could easily populate the other four spaces with recent examples, as well.
Immediately, we see how this exercise leads to more targeted interventions—support to keep news outlets operating, for example, via software the government cannot hack—that, collectively, can help slow backsliding. Using the framework also compels practitioners and policymakers to consider where there might be spillover—closing in one space that might bleed into another space—and what should be done to mitigate further closing.
Finally, using this framework to examine the strength of Myanmar's democratic institutions and norms prior to the February coup d'etat may have revealed shortcomings that, if addressed, could have slowed or lessened the impact of the sudden democratic decline. For example, the high-profile arrest of journalists Wa Lone and Kyaw Soe Oo in December 2017 was a significant signal that Myanmar's information space was closing. Laws or actions to increase protections for journalists and media outlets, could have strengthened the media environment prior to the coup, making it more difficult for the military to close the information space.
A more precise diagnosis of the problem of democratic backsliding is the first step in crafting more effective and efficient solutions. This framework provides practitioners and policymakers a practical way to more thoroughly examine closing space situations and design holistic policies and interventions that address both the immediate challenge and longer-term issue of maintaining and growing democratic gains globally.
Authentic Justice Thus Everlasting Peace: Because We Are One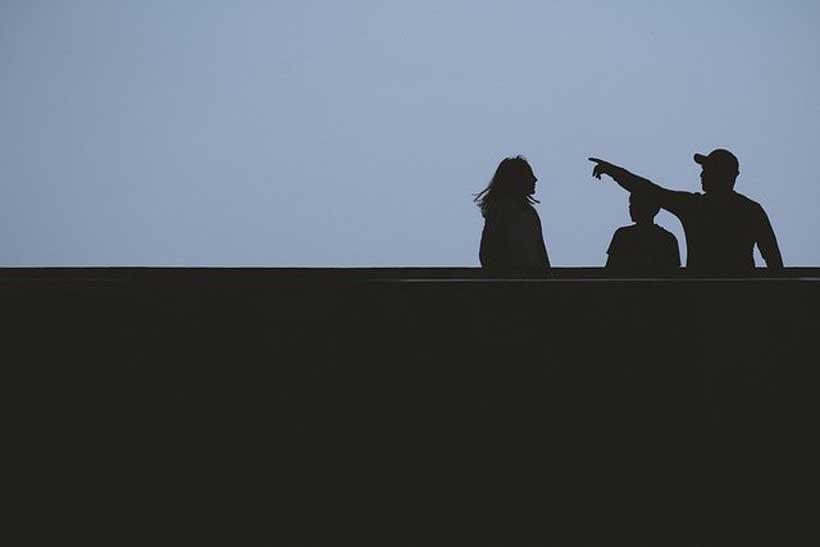 The ceasefire in the Israeli-Palestine conflict is a good thing. We thank God for it. Be it between two individuals or institutions or nations or the internal colonial and colonized, war does not do anything except cause more immediate or future mass misery and human destruction. Our continued memories of our interpersonal and international and internal colonial and civil wars and the memorials we erect to remember them recall and record wounds and pains we never get over.
So it becomes a bothersome puzzle as to why we human beings still just don't get that war like oppression leads to nowhere except to more human devastation. And we should have learned by now but have not that peacemaking like ceasefires mean nothing without justice.
It is the reason why I constantly find myself correcting those who stress Peace and Justice.No Justice No Peace is more than a cliche.It is real politic emotionally, economically, socially, and spiritually.
Our American inner cities like those in every continent where culturally different and similar people live cramped impoverished lives and nations and colonial enclaves with such unequal wealth remind us of their continued explosive potentialities when peace is once again declared but with no justice.Everyone deserves a decent quality of life which not only includes material necessities but more importantly emotional and spiritual freedoms and other liberations.Not just the victors who conquer and rule and not just the rich and otherwise privileged.
And until such justices are assured to everyone peacemaking is merely a bandaid on cancerous societal or International conflictual soars which come to only benefit those who profit from wars which are bound to come around again when there is no justice and thus peace such as family destroying divorce lawyers, blood hungry media to sell more subscriptions , arms dealers to sell more murderous technologies, politicians needing votes so start and prolong wars, and military men and women seeking promotion while practicing their killing capacities.
So if those of us who devoutly practice our faiths or our golden moral principles, let us say always and pray and advocate justice and peace always as a vital public good and do justice then lasting peace in our personal lives and insist that national leaders, our own and others do the same in their conduct of international affairs and affairs with those who are stateless in this global world.
All such pleading is essential since we are all brothers and sisters in the eyes of God who created all of us in God's image as one humanity out of everlasting divine love for all of us so we should love each other as God loves all of us leading to desiring justice and thus lasting peace for each and every one of us.
This is difficult for those in international affairs to understand who take more conventional secular approaches to historical and contemporary justice and peace challenges as if our universal spiritual connectivennes ( not to be confused with the vast diversity of organized religions)as human beings which makes us all brothers and sisters has no relevance. But if we are going to find true enduring peace we have no alternative but to turn our backs on increasingly useless secular methods which go either way, stressing peace then justice or justice then peace and understand how much we must begin to explore and implement approaches which we look at each other as spiritually connected brothers and sisters in which it is the expectation that peace only comes and lasts when through the equal enjoyment of justices for every human being, we restore our universal kindred rooted in the everlasting love of God and thus for each other, no matter the different ways in which we define God or positive moral principles which originate in understandings that we human beings in all our diversities are one and thus brothers and sisters.