Plant Rights: A Neglected Regime
Whenever an entity stood for itself to claim specific interest, it has faced humiliation at every possible level. Fight for rights never gone smoothly in history, for instance, women's rights, slave's rights, children's rights, rights of a prisoner of war, etc. (Stone 1972: 451). Nobody thought in earlier times that even these could be considered as rights. The problem with our society is that we work for our self-interest. We exploit a thing up to a level that entity itself gets a realization that whatever is happening with them is not correct. Apart from self-interest, a perspective always plays a vital role in protecting the interest of the victim. The exploiters might never imagine that their actions are, in a way, harmful to the other being. Such exploitation can be rectified only with enlightenment and awareness among the general masses in time. It is to be understood that rights are always needed by the oppressed, not the oppressor. The journey of plant rights is no exception to this situation. When people come across this term, they laugh at the very first instance, considering it to be just a vague concept. This notion did not even find much discussion among the academician across the globe.
Furthermore, we disregard someone's right, either knowingly or unknowingly. In the case of plant rights, it is mostly unknowingly since we do not consider plants to as being as they do not behave like humans or animals. Various studies suggest that plants own life, and they do respond to their surroundings in their way (Tandon 2019: 593). However, scientists are skeptical about the question of sentience in plants (Pelizzon and Gagliano 2015). Thus it makes the whole regime uncertain and necessary to be further analyzed with extra care.
The fact that plants cannot speak like other creatures does not make them less being. If they live and die like other entities on this planet, then we should reconsider our legal regime to address their concerns. Present laws for the protection of plants provide a limited scope in their application. Humans consider plants as a commodity and govern their conservation for the fulfillment of their own needs. This issue necessitates a plant-centric legal regime that should enable plants to possess their own legal identity and rights. There exist scientific limitations to provide evidence for this study. However, it is appropriate to develop an approach today, so to avoid any guilt in the future.
NEED FOR PLANT RIGHTS
The underlying issue with the plants is that they are not granted rights per se. Any violation of plant rights cannot be brought before the courts with a reason that an injury has been inflicted upon plants. The actions against plants can be challenged in the court only when it affects the interests of other human beings related to such plants. If one cannot show the nexus between the plant and its owner or regulator, then the accused party shall not be held liable for its derogatory actions. This scenario depicts a problem where the interests of the plants are compromised, and those of humans prevail.
The human-centric legal regime provides that nature should be conserved and protected to fulfill the needs of humans (Shastri 2013: 523). On the contrary, one should argue that several plant species are on the verge of extinction. It is necessary to develop a legal regime to prevent biodiversity loss and mitigate floral destruction (Marder 2013: 46-47).
Further, scientific studies are uncertain on the issue of pleasure and pain in plants (Calvo, Sahi and Trewavas 2017). Scientists have a difference in opinion on this issue. Where one set considers that plants lack a nervous system so they cannot respond to pain, the other argues that plants work differently from humans (Shepherd 2012). Daniel Chamovitz, in his 2012 book 'What a Plant Knows: A Field Guide to the Senses' has called such a response of plants as "anoetic consciousness" – an ability to sense and react (Chamovitz 2012). However, if plants feel pain, for instance, then even plucking a leaf from the plant will constitute an illegal action that will not be preferred by the plant. Thus a need arose to determine the status of a silent entity to ensure global justice in the world.
PLANT RIGHTS: DEFINITION AND SCOPE
As per Christopher Stone in his book "Should Trees Have Standing? – Toward Legal Rights for Natural Objects", the realm of legal rights entails three aspects for the right holder. Firstly, such rights-holder can take legal action at their will. Secondly, the injury needs to be identifiable by the court that is determining relief for such an entity. Thirdly, such assistance must be in the interest of rights-holder and benefit him (Stone 1972: 458).
The definition of plant rights can be read in similar lines of human rights. Those inherent rights that every plant possesses by being a plant are its plant rights. International human rights found its basis on the principles of universality, indivisibility, interdependence, and interrelatedness (Whelan 2010). These plant rights shall be based on the similar principles of human rights. Apart from the right to live and protect against their extinction, plant rights shall also include dignity and ethical considerations for the plant. The plants shall not be subjected to the arbitrary and unethical actions of a human.
The term 'arbitrary' and 'unethical' are subjective and open for debate. While determining the scope of these rights, some might consider even plucking of the flower to be arbitrary. In contrast, for the others, arbitrariness could include deforestation, destructive cultivation, affecting reproduction, and changing the genetic pattern of plants. Although this debate is unsettled, however, the plant's life and their dignity need to be respected beyond doubt (Schulp 2019: 112).
NATURE OF PLANT RIGHTS
Both Christopher Stone and Peter Singer have argued that these rights should not be followed in their strict sense. Granting of rights did not mean equal treatment, rather equal consideration (Singer 1993). If we take plant rights up to the absolute sense, humans cannot even have food on their plates. In such a scenario, then will it means that we are compromising the right to life of humans. Also, before identifying their rights, it is to be determined that whether each plant on earth shall be given equal rights, or we could bring some differentiation or exemption while conferring rights to some of them. Thus a distinction between vegetable and ornamental plants could be observed while determining the nature and extent of plant rights.
Science mentions that plants and animals have a similar origin (Meyerowitz 1999). Where we have a plethora of rights for one animal (humans), it is pertinent to have rights for plant kingdom that must be plant-centric instead of being human-centric. The new system should protect the interests of plants instead of humans.
WHAT ARE THE PRESENT LAWS FOR PLANT?
The present plant regime is regulated by numerous international instruments covering various aspects of plant protection. International Plant Protection Convention of 1951 prevents the entry and spreading of pests on plants. International Treaty on Plant Genetic Resources for Food and Agriculture of 2004, also known as the International Seed Treaty aims for food security through conservation and sustainable use of plant's genetic resources. It works in the collaboration of the Convention on Biological Diversity, another multilateral framework with a goal of conservation of biological diversity, sustainable use of its components, and fair and equitable sharing of benefits arising from the utilization of genetic resources. Convention on International Trade in Endangered Species of Wild Fauna and Flora, 1973 (CITES) is another multilateral arrangement to protect endangered plants and animals. International Convention for the Protection of New Varieties of Plants, 1961 (UPOV) provides intellectual property rights to the generators of new varieties of plants.
Though the present international law non-uniformly recognizes the intrinsic value of plants still, it does not accord any legal personality to plants. Notably, some of these instruments consider plants as an object and protect them, not for their conservation but to fulfill the requirements of human. The present situation could be understood similarly as to the rights of indigenous peoples that are considered necessary for their lives and livelihood against economic developments (Phillips 2015). Thus, plants should have a mechanism available to seek redressal for their grievances.
In the 21st century, there were attempts to recognize this new realm of rights. On the 56th anniversary of the Universal Declaration of Human Rights, Venezuelan government organizations and biological groups adopted the Universal Declaration of Plant Rights that consists of 22 principles. This declaration presents a very stringent protectionist view of plant rights. Also, the April 2008 Swiss Report "The Dignity of Living Beings with Regard to Plants" claims that since plants are alive, their morality must be respected. Further, they must not be considered as an object that can be owned by anyone (Willemsen 2008: 20).
States have reflected a commendable approach to provide legal rights to environmental entities. In the year 2008, Ecuador became the first state to adopt the rights of nature in its constitution (Revkin 2008). In 2010, Bolivia adopted legislation to grant legal standing to nature (Eckstein et al 2019: 805). New Zealand provided legal personality to Te Urewera national park in 2014, and later such status was also conferred to Mount Taranaki and Whanganui river to represent their interest through its guardians (Gleeson-White 2018). Similarly, in 2017, Uttarakhand High Court in India has conferred the status of 'living entity' upon river Ganga and Yamuna by making Chief Secretary of Uttarakhand, 'Namami Gange' project director and Advocate General of the State as a legal parent to the river to represent their interest in the court (Salim v State of Uttarakhand and Others 2014). In the same year, Columbia has granted legal rights to the river Rio Atrato (Mount 2017). Thus, a similar approach is needed to be undertaken for plants as well where custodians are to be appointed those who may speak purely for the interest of plants before the court of law.
SUGGESTIONS
As we need a law to protect our liberties, provide remedies, and tackle all forms of oppression and discrimination. Similarly, plants also require the same for their existence. It is not a justified argument that since plants cannot speak so they cannot argue and plead in the court of law for their rights. Bentham advocates that the threshold to determine rights for a being should be their capacity to suffer (Singer 1993). Being a right-holder, plants can bring the claim for their interest. Moreover, such law much is made considering their interest at large. The emergence of a new right for an entity diminishes the existing realm of rights exercised by the others. Thus such necessary amendments need to be brought in our present legal system. Also, such plant rights shall be treated at par with human rights, if not superior.
CONCLUSION
Both plants and animals require sunlight, air, water, wind, earth, for their survival and development. Studies say that plant does communicate with each other in different forms (Karban 2008). Plants like 'Touch-me-not' (mimosa pudica) (Kumar et al 2009) or sunflower (helianthus) (Vandenbrink et al 2014: 21) shows a response to the external stimuli. It is also said that plant never dies until affected by any human-made or natural factor (Trewavas 2016). Most importantly, the plant produces 'seeds' that signifies the essence of life in them. It can be said that they are not a machine that breathes carbon dioxide in the presence of the sun and vice-versa. On the contrary, they occupy an essential part of the environment, along with humans. Based on a few fundamental differences between plants and animals, for example, mobility, one cannot ignore equality between the components of the environment.
The critical question is, 'Whether plants feel pain?' Up till now, no accurate answer has been obtained from studies. Different scientists have suggested various theories for it. The response to the issue of plant rights found its basis in a more nuanced scientific discovery. So now, another question could arise 'What should be done until we get a certain answer?' In the absence of such knowledge, should it be appropriate to leave the notion of plant rights aside to be decided by our future generation? Another preferable aspect could be to set up a framework for now identifying the fundamental issues of plant rights. Such a regime should come from the plant's perspective as a matter of being a living entity. No matter, science may take the time to answer the plant mystery; however, as a human, it is our responsibility to show respect towards the plant and their dignity in our actions (Koechlin 2009). It requires sensitization among people that rather objectifying plants as a matter to fulfill their selfish needs.
A strict need for change in perception is required. Since all of our previous generations, including us, have grown up exploiting plants from ages directly or indirectly, consequently today we do not sense any form of injustice in it. We got very well accommodated in this regime, and it seems beyond imagination to think of any such idea as plant rights. This reform is challenging; however, not impossible. It would be an honor for our generation and a gift for future ones if we can correct something that has been wrongly followed by our forefathers, especially after industrialization.
REFERENCES
Calvo, Paco, Sahi, Vaidurya Pratap and Trewavas, Anthony (2017): "Are plants sentient?," Plant Cell & Environment, 6 September < https://doi.org/10.1111/pce.13065>.
Chamovitz, Daniel (2012): What a Plant Knows: A Field Guide to the Senses, New York: Scientific American/Farrar, Straus and Giroux.
Eckstein, Gabriel et al (2019): "Conferring legal personality on the world's rivers: A brief intellectual assessment," Water International, Vol 44, No (6-7), pp 804-829.
Food and Agriculture Organization (1951):"International Plant Protection Convention," UNTS, Vol 150, opened for signature 6 December, pp 67.
Food and Agriculture Organization (2001): "International Treaty on plant genetic resources for food and agriculture," UNTS, Vol 2400,opened for signature 3 November, pp 303.
Gleeson-White, Jane (2018): "It's only natural: the push to give rivers, mountains and forests legal rights," The Guardian, 1 April <https://www.theguardian.com/australia-news/2018/apr/01/its-only-natural-the-push-to-give-rivers-mountains-and-forests-legal-rights>.
Government of Switzerland (1973): "Convention on international trade in endangered species of wild fauna and flora," UNTS, Vol 993, opened for signature 3 March, pp 243.
Intergovernmental Negotiating Committee (1992): "Convention on Biological Diversity," UNTS, Vol 1760, opened for signature 5 June, pp 79.
International Union for the Protection of New Varieties of Plants (1961): "International Convention for the Protection of New Varieties of Plants," OJ, Vol L192 opened for signature 2 December, pp 64.
Karban, Richard (2008): "Plant behaviour and communication," Ecology Letters, Vol 11, pp 727-739.
Koechlin, Florianne (2009): "The dignity of plants," Plants Signaling & Behavior, Vol 4, No 1,pp 78-79 <https://doi.org/10.4161/psb.4.1.7315>.
Kumar, Nilesh et al (2009): "Mimosa pudica L. a sensitive plant," International Journal of Pharmacy & Pharmaceutical Sciences, Vol 1, No 1, pp 1-7.
Marder, Michael (2013): "Should plants have rights?," The Philosopher's Magazine, Vol 62, No 3, 46-50.
Meyerowitz, Elliot M (1999): "Plants, animals and the logic of development," Trends in cell biology, Vol 9, No 12, pp M65-M68.
Mount, Nick (2017): "Can a river have legal rights? A different approach to protecting the environment," Independent 13 October <https://www.independent.co.uk/environment/river-legal-rights-colombia-environment-pacific-rainforest-atrato-river-rio-quito-a7991061.html>.
National Assembly Legislative and Oversight Committee(2008): Republica del Ecuador Constitucion de 2008 (Constitution of the Republic of Ecuador 2008), chapter VII <http://pdba.georgetown.edu/Constitutions/Ecuador/english08.html>.
Pelizzon, Alessandro and Gagliano, Monica (2015): "The Sentience of Plants: Animal Rights and Rights of Nature Intersecting?," Australian Animal Protection Law Journal Vol 11, No 5, pp 5-13.
Phillips, James S (2015): "The rights of indigenous peoples under international law," Global Bioethics, Vol 26, No 2, pp 120-127.
Revkin, Andrew C (2008): "Ecuador Constitution Grants Rights to Nature," The New York Times, 29 September <https://dotearth.blogs.nytimes.com/2008/09/29/ecuador-constitution-grants-nature-rights/>.
Salim v State of Uttarakhand and Others (2014): Writ Petition (PIL) No. 126 of 2014, Uttarakhand High Court.
Schulp, Jan A (2019): "Animal rights/Plants rights," Research in Hospitality Management, Vol 9, No 2, pp 109-112.
Singer, Peter (1993): Practical Ethics United Kingdom: Cambridge University Press.
Shastri, Satish C (2013): "Environmental Ethics Anthropocentric to Eco-Centric Approach: A Paradigm Shift," Journal of the Indian Law Institute, Vol 55, No 4, pp 522-530.
Shepherd, VA (2012): "At the roots of Plant Neurobiology: A brief history of the biophysical research of JC Bose," Science and Culture, Vol 78, No (5/6), pp 196-210.
Stone, Christopher D (1972): "Should Trees Have Standing?: Toward Legal Rights for Natural Objects," South California Law Review, Vol 45, pp 450-501.
Taiz, Lincoln et al (2019): "Plants Neither Possess nor Require Consciousness," Trends in Plant Science, Vol 24, No 8, pp P677-687 <https://doi.org/10.1016/j.tplants.2019.05.008>.
Tandon, Prakash Narain (2019): "Jagdish Chandra Bose and Plant Neurobiology: Part I," Indian Journal of Medical Research, Vol 149, No 5, pp 593-599.
Trewavas, Tony (2016): "Plant Intelligence: An overview," BioScience, Vol 66, No 7, pp 542-551.
Vandenbrink, Joshua P et al (2014): "Turning heads: The biology of solar tracking in sunflower," Plant Science, Vol 224, pp 20-26.
Venezuelan Association (2004): "Universal Declaration of Plant Rights," 10 December <http://www.avepalmas.org/rights.htm>.
Willemsen, Ariane (2008), "The dignity of living beings with regard to plants," Federal Ethics Committee on Non-Human Biotechnology ECNH, pp 1-24.
Whelan, Daniel J (2010): Indivisible Human Rights: A History, Philadelphia: University of Pennsylvania Press.
Global Environmental Governance and Biden's Administration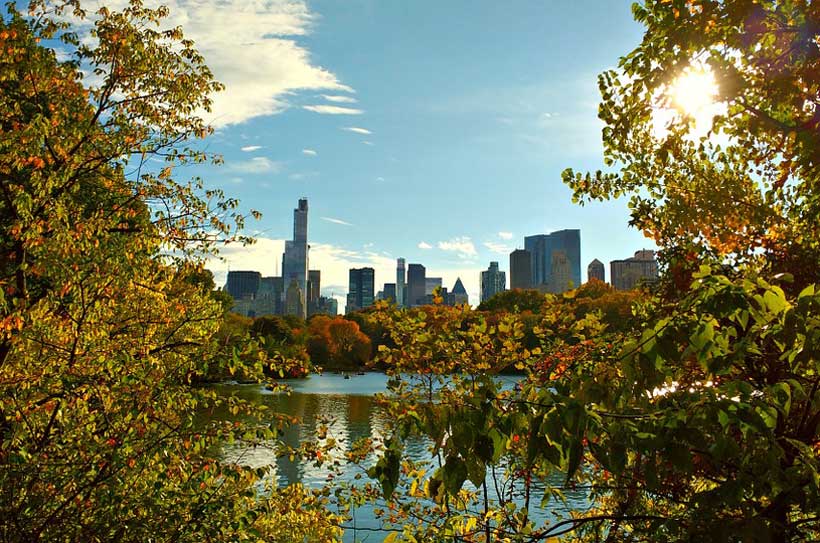 Being the largest emitter of greenhouse gas in the world, it is the responsibility of U.S to contribute expeditiously to manage the environmental issues at domestic and international level but the previous government, under the leadership of Trump, took back seat and reversed all the decisions of Ex-president Barack Obama to combat the climate change. Unlike this, New Elected President, Joe Biden, who is very enthusiastic and firm to fulfill all the promises regarding climate change which were done during the general election's campaign. Moreover, he views climate change a thwart to national security. One of the biggest achievements associated with Biden' administration regarding environmental issues is to bring U.S back into Paris Climate Accord and brought executive order'' Protecting Public Health and the Environment and Restoring science to tackle the climate crisis'' on the surface.
A flurry of changes to U.S environment policy is going to play a constructive role in global environmental governance under Biden administration. Even before elections, climate change was one of the top priorities and aimed to put the U.S on a path which leads towards '' Zero Net'' greenhouse gas emission. In the very early of His office days, He is very committed to deal with the climate change as they hosted '' Climate Day'' to introduce government climate centric approach to emphasize on the climate change. Biden administration also ordered to revoke a permanent issued for Keystone XL oil pipeline which trump issued for extraction of oil and energy which is dangerous to national ecosystem. In addition to this, they are also very active to promote US role to tackle the climate change at domestic and abroad. At domestic level, Biden's actions are speaking louder than the words as he has ascribed the climate crisis with a national emergency. At the time of his inauguration, Biden said: '' A cry for survival comes from the planet itself, a cry that can't be any more desperate or any clearer''. He also directed his cabinet to work on the policy of '' social carbon cost'' to measure the cost of actions and how costs will impact the climate change. He endeavors to control the climate change by keeping a strict eye on the big project's reviewing process before working under the National Environmental Policy Act which calculates the social costs of greenhouse gas emissions.
On international level, Biden has been striving to improve the spoil image shaped by the previous government regarding global environmental governance as he has declared to rejoin the Paris Climate accord which would help to reduce the greenhouse gas emission. In the result of this action, Biden was welcomed by the General Secretary of the United Nations and French Prime Minister Emmanuel Macron by saying '' Welcome Back to the Paris Agreement''. Moreover, Biden Administration is very determined to convene a global climate summit on the earth day to encourage leaders to align themselves with scientist to alleviate the impacts of climate change. On international forums, US need to cooperate and compel the economic trade partner to take actions to combat with climate crisis. One of the essential steps taken by the Biden administration is to manage the climate refugees which aim to make strategies to compensate the climate affected migrants.
The thin majority of democratic in the senate does not only limit the possibility for Biden to achieve climate change reforms along strong anti-climate lobbyist business group who are inimical to the reforms particularly relevant to vehicle, power plants and oil and gas drilling industries. Without new climate legislation from congress, it would be not an easy task to implement the climate agenda across the borders. The vocal resistance comes from the coal production sectors which result in burning of fossil fuels and caused of greenhouse gas emissions. Whereas, few sectors are opposing the agenda there are also companies specially electrical vehicles are exclusively offering assistance to Biden for the sustainable development. Undoubtedly, environmental organizations and scientists community applauded the Biden decisions but few business groups have also filed a lawsuit against Biden to not stop the new permit for oil and gas drilling. There are also concerned raised by the community that climate actions will delete many jobs and cause of upsurge in unemployment percentage across the federation.
It is very evident from the ambitions of Biden's action regarding climate crisis that he is very interesting to mitigate and curb the climate change but it will require highly comprehensive strategy aims to manage the reforms in laws while taking congressmen in confidence because most of them are not in favor of climate actions due to clash of interests. On the other hand, there is need to work on renewable energy resources at domestic and international level and for this US should compensate the companies to compete with the old capitalized firms which do not want safe and peaceful planet. Moreover, there is need to bring reforms in existing environmental treaties and their compliance process which should be strictly followed by the harsh actions against the violators. The process of financing the agendas which are very environment friendly and transforming the resources to the periphery states should be done swiftly to improve the environment across the globe. The aims of achieving sustainable development should be promoted and supported by the US across the world.
EU-Asian Partnerships are necessary to prevent the next pandemic
COVID-19 has demonstrated the vulnerability of global supply chains and revealed the ever-increasing ecological dangers of industrial expansion, which has amplified the risks of diseases migrating from animals to humans. This is demonstrated in a new report launched by UN Secretary-General Antonio Guterres which argues that to prevent future pandemics the world must cooperate to addresses interlinked challenges presented by biodiversity, pollution and the climate crises. The UN chief encouraged everyone to use the report to "re-evaluate and reset our relationship with nature".
This is precisely the time for countries in the European Union (EU) to re-evaluate their trade relations with producer nations in order to protect local environment and prevent deforestation.
The relationship between deforestation and public health and cannot be denied. Unfortunately, in recent years the EU's economic model has not paid sufficient attention to sustainability, trade and global forest management. So far, the EU's approach to trade has ended up alienating the most important areas of biodiversity in Asia, while emboldening some of the biggest despoilers of biodiversity and polluters in the Americas.
The Konrad Adenauer Foundation, the leading think-tank of Germany's ruling political party, has published its own report on how EU policies have unfairly targeted Asian commodities by fostering protectionist market dynamics which harm the environment.
In one case in point, the EU initiated a ban on the import of palm oil from 2030, as a means to reduce deforestation in Asia. However, scientific evidence actually indicates that sustainably cultivated palm oil is far better than other seed oil alternatives – rapeseed, coconut, soy and sunflower. Those commodities need up to ten times more land to produce the same amount of oil. Therefore, instead of halting deforestation, the ban simply transfers the effects of ecological degradation elsewhere – namely within the EU on the back of domestically produced commodities.
Meanwhile the EU continues to import beef and soy, the top two contributors to deforestation globally. In fact, beef production requires more than double the forest land than for the production of soy, palm oil, and wood products combined. Land clearing for beef and soy production in the Amazon has reached a 12 year high, leading scientists to warn of an irreversible 'tipping point' that could mean huge drought, forest death, and release of great amounts of stored carbon to the atmosphere.
As the Konrad report indicates, the move to ban palm oil while maintaining beef and soy imports is a double standard that has created a trust gap between the EU and ASEAN nations. This has inhibited collaborative efforts to combat deforestation as EU policies exclude ASEAN nations from important sustainability debates. Moreover, the EU ban does nothing to cease palm oil production. Producer nations will continue to produce without adhering to EU environmental standards and regulations. This will spell disaster, not only for the diverse wildlife found in Asia's tropical forests, but for humanity's public health – a correlation which cannot be divorced from the economy.
If the EU sought out a trade deal with ASEAN then it could integrate mandatory sustainable standards and enforce regulations to produce sustainable palm oil and limit deforestation. The EU could also work with existing schemes like the Malaysian Sustainable Palm Oil (MSPO) standard, which purportedly meets the EU's key sustainability criteria and is the standard against which almost 90% of Malaysian palm oil is now produced.
This is an example of how the EU has overlooked Asian success stories in creating adaptable blueprints through strict and proactive measures which have largely kept the virus at bay and allowed their economies to stay afloat. While Europe's economy is only expected to grow by 3.7% in 2021, ASEAN nations are predicted to rebound over 6%.
That means we could have the best of both worlds; trade that opens up two powerhouse regions to a new era of economic vitality and cooperation – underpinned by ecological conservation through an unfailing commitment to protect pristine ecosystems, exotic wildlife and precious forests.
The EU should use the lessons of the pandemic to capitalize on its environmental goals, working with producer nations to ensure they are participating in ethical markets and enforcing sustainable practices which maintain biodiversity.
If the EU can build a global coalition with Asia, which prioritises trade and sustainability, they can underpin a bold new era in the fight for thriving, Covid-free economies.
Such cooperation would empower the European Union to encourage environmental consciousness across Asian economies—by incentivising compliance with laudable environmental goals and dis-incentivising noncompliance. There would be significant economic benefits to EU consumers as well like access to efficient and affordable edible oils from rapidly growing emerging markets. While in turn the producer would have access to the EU's uniquely large market.
These are clearly more than enough reasons to compel the EU to act. Let's hope they start soon.
Making Women Visible in Plastic Waste Management: Examples from Indonesia
Plastic Waste: Long History, Massive Consumption
Plastic was invented by John Wesley Hyatt in 1869 and has an original sense of "pliable and easily formed." It is known as a polymer material. However, Leo Baekeland introduced the revolutionary of plastic in 1907, with the intention of creating a material that could be used as an insulator, was versatile, heat resistant, and could be mass-produced in large quantities. The glory of plastic was exalted during World War II, when the plastic industry in the United States expanded rapidly. Since it could be used to replace natural resources that had become scarce due to the war, plastic use peaked during that time span. Since then, plastic has been touted as an "award-winning" commodity due to its plethora of uses. Unfortunately, the use of plastic distracted in the 1960s as people became more worried about environmental issues and discovered that many coastal lines in America were littered with plastic waste.
These days, plastic can be categorized as the most manufactured materials in the world and commonly used by society. From the latest data by IUCN, over 300 million tons of plastic are manufactured yearly and utilized as main materials for industry and households. About 8 million metric tons of plastic wastes end up in our coastal zones every year, posing a serious threat to our marine ecology and ocean sediments. By the end of 2040, it is estimated that the amount of plastic waste dumped along the coast will be tripled compare with today.
In most developing countries, plastic contamination has become a major problem that requires immediate concern and management. Indonesia is currently the world's second-largest plastic polluter after China, and produces about 200,000 tons of waste every day, which is thrown into the coastal areas. Despite the fact that there are plenty studies on plastic waste, people still ignored the problem due to their lack of knowledge and awareness about how harmful the effect could become in the upcoming years. Plastics production and consumption will make greater impacts not only on human health because it contained chemicals, but also will change human behavior to environment, both men and women. In Indonesia, women take role as the main contributor to raise such awareness in segregating and sorting plastic waste. This fact is parallel with the research that has been conducted by Phelan et al (2020) in two small islands in Indonesia (Selayar and Wakatobi), which found that women are mostly identified as binners (those who manage waste disposal) while men are likely identified as litterers. It was noted that almost 60% of women are in charge of household waste management, while only 40% of men involve in this activity. Women are expressing an interest in learning more about waste management, especially to learn about the next steps or what happens to the waste after disposal. Men, on the other hand, are taking important roles in waste collection and disposal process.
Gender Sensitive Approach to Manage Plastic Waste
Women play an important role in the use and recycling of plastic, but their contribution is often overlooked by many stakeholders. Plastic waste management is viewed solely from a scientific standpoint, with little consideration given to the gender implications. For example, at the micro level (households), it is customary for women to have control over the purchase of food and home-products (which has influenced them to use plastic packaging), but they may also be recycling and processing the plastic for other uses at the same time. As a result, their involvement and inclusion are critical in every attempt to enhance waste management and reduce plastic pollution. When looking at recent developments in the field, the relevance of gender-sensitive approaches to handling plastics becomes even more apparent.
Plastic waste management is not something that can be done overnight because it necessitates continuous steps and massive behavioral changes on the part of all parties concerned. Since women play such an important role in the use and recycling of plastic waste, it is critical to involve them as a key player in changing household and community disposal habits. Furthermore, as the primary caregivers in the home, women should raise awareness among family members about the dangers of plastic waste. Similar actions can be taken in society; for example, women can organize a soft-campaign and disseminate waste management information to the community (through regular social gathering conducted by women that called 'arisan' or regular religious meeting in community that called 'pengajian').Women, at the other side, cannot act alone; they need a cost-effective and simple plastic waste management system, as well as waste management training (which has been initiated by local governments and NGOs). Hence, providing a plastic collection station will help many stakeholders embrace this action. Finally, strong commitment and collaboration from relevant parties can help to improve plastic waste management.