Livelihoods of more than 55 million domestic workers at risk due to COVID-19
Nearly three-quarters of domestic workers around the world – more than 55 million people – are at significant risk of losing their jobs and income due to lockdown and lack of effective social security coverage, according to new estimates by the International Labour Organization (ILO).

The vast majority – 37 million – of these domestic workers are women.

An assessment made at the beginning of June shows that the most affected region was Southeast Asia and the Pacific, with 76 per cent of domestic workers at risk, followed by the Americas (74 per cent) Africa (72 per cent) and Europe (45 per cent).

While domestic workers in both formal and informal employment have been affected, those in informal employment accounted for 76 per cent of those at risk of losing their jobs or working hours.

In countries with strict levels of lockdown, domestic workers, whether formally or informally employed, have been unable to go to work. But while some of those formally employed still had access to unemployment insurance, for domestic workers in informal employment staying home has meant losing their livelihoods with no safety net to fall back on, making it difficult for them to put food on the table.
The pandemic has exacerbated pre-existing issues. Only 10 per cent of domestic workers have access to social security, meaning no paid sick leave, guaranteed access to health care, employment injury benefits or unemployment insurance. Many domestic workers earn as little as 25 per cent of average wages, leaving them without savings in case of a financial emergency.

"The COVID-19 crisis has exposed the particular vulnerability of informal domestic workers, emphasizing the urgent need to ensure they are effectively included in labour and social protection" said Claire Hobden, ILO Technical Officer, Vulnerable Workers. "This disproportionately affects women who make up the vast majority of domestic workers worldwide."

In some regions domestic workers are predominantly migrants who rely on their pay to support their families in their countries of origin. Non-payment of wages and the closure of remittance services has left the families of migrant domestic workers at risk of poverty and hunger.

Live-in domestic workers have mostly continued to work, in confinement with their employers. However, reports suggest they have worked longer hours due to school closures and are carrying out more demanding cleaning tasks.

In other cases employers have stopped paying their live-in domestic workers, due to their own financial circumstances or a belief that domestic workers do not need their salaries since they cannot go out.

In some countries, where migrant domestic workers are required to live with their employers, some have been found on the streets after their employers dismissed them for fear of catching the virus. This puts them at risk of trafficking.

The ILO is working with domestic workers' organizations and employers' organizations to ensure the health and livelihoods of domestic workers. It is undertaking rapid assessments of the level and nature of the risks facing them, so that governments can devise policies that guarantee at least basic social security coverage, including access to essential health care and basic income security.

Twenty-nine countries have ratified ILO Convention 189 on decent work for domestic workers , which was adopted nine years ago by the International Labour Conference. Many more have taken concrete measures to extend labour and social protection coverage to domestic workers. The ILO has supported roughly sixty countries to close gaps in coverage.

While these measures have increased the number of domestic workers in formal employment, the overall rate of informality remains high. The ILO has called for efforts to formalize domestic work to be urgently accelerated in order to protect domestic workers from future shocks.
World Bank Supports Croatia in Transforming Its Primary Education
The World Bank Board of Directors today approved a loan to the Republic of Croatia in the amount of EUR25 million ($28.9 million equivalent) for a project to improve the learning environment in selected primary schools.
The Croatia: Towards Sustainable, Equitable and Efficient Education Project (SEE Education) will support the Ministry of Science and Education's (MSE) introduction of the Whole Day School (WDS) system in selected schools, which is designed to improve student learning outcomes, particularly among disadvantaged students, through increased instructional hours and improved teacher training and school infrastructure. Since school days will be better aligned with common working hours, young mothers and fathers, of children attending WDS will find it easier to participate in the labor market and thereby increase their earnings. The project will also strengthen the capacity of MSE to scale up the WDS system at the national level and to implement other needed sector reforms.
Croatia has committed to a set of sweeping reforms, outlined in the National Recovery and Resilience Plan (NRRP) 2021-2026, to modernize and improve the education system and respond to the learning challenges which have been further exacerbated by the COVID-19 pandemic and the two large earthquakes that struck Croatia in 2020.
"We are so pleased to partner with Croatia in this vital effort that will ultimately bring benefits to the whole Croatian society through better learning outcomes, higher labor force participation and increased productivity," said Jehan Arulpragasam, World Bank Country Manager for Croatia and Slovenia. "The SEE project comes at a critical stage of the transformation of Croatia's education system and will substantially improve educational opportunities for current and future generations of children, including those from disadvantaged backgrounds and vulnerable groups."
The proposed project will support a systemic transformation of Croatia's basic education sector. It will initially help to implement the WDS reform in 50 demonstration schools by providing both technical assistance and the needed infrastructure. The capacity built as a result of these efforts will help authorities to introduce the WDS model at the national level. The direct beneficiaries of the project will include approximately 32,500 students, their parents and teaching and administrative staff.
The project will also support the design of new infrastructure standards for Croatian schools, incorporating seismic resilience into building upgrades, and encompassing best practice OECD-EU climate, environment, and energy-efficiency standards, contributing to the European Green Deal agenda.
The World Bank has been a partner to Croatia for over 27 years. During this period, the Bank has supported more than 50 projects, worth almost US$5 billion, produced numerous studies, and provided technical assistance to help strengthen institutions and support the design of policies and strategies. The Bank's current program focuses on mitigating the economic and social impact of COVID-19, post-earthquake reconstruction, transport, justice, innovation, business environment, land administration, science and technology, and economic development of the Pannonian region.
Uganda Economy to Rebound but Could Take Longer to Become a Lower-Middle-Income Country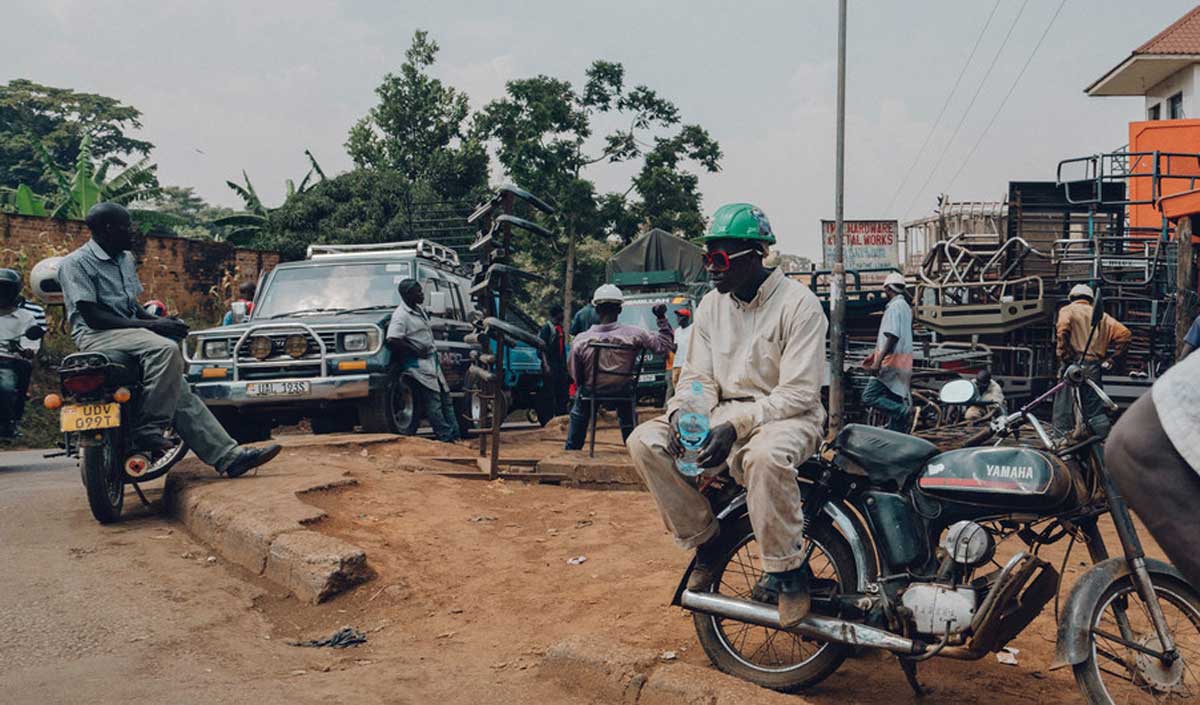 Uganda's growth is expected to be between 3.5% and 4.0% in Fiscal Year (FY) 22 and about 5.5% in FY23; both projections are about one percentage lower than the June 2021 forecast, according to the latest edition of the Uganda Economic Update (UEU). The economic recovery in FY21 tapered off in early FY22 mainly due to the more severe second COVID-19 wave in mid-2021 and the related lockdown measures.
The 18th UEU: Putting Women at the Center of Uganda's Economic Revival says that although growth rebounded since the start of the COVID-19 crisis – driven by a pick-up in private consumption and investment, and a recovery in exports – the country is still likely to face a stop-start recovery until there is wider coverage of the COVID-19 vaccine.
"To ensure an inclusive economic recovery, faster deployment and widespread coverage of the vaccine is critical," saidMukami Kariuki, World Bank Country Manager for Uganda. "It is encouraging to note that in January 2022, schools will be opened; and support to micro, small and medium enterprises has been prioritized to stimulate job creation. Staying the course will require sustained prudent and transparent fiscal and debt management."
The update notes that there has been a rise in poverty and household vulnerabilities, widening of inequalities, and a significant threat looms to human capital development, especially in the education sector where schools have been fully or partially closed for a large part of the last two years.
"Even with higher growth prospects, per capita GDP will remain well below the target of the Third National Development Plan, meaning Uganda will now take longer to become a lower-middle-income country," saidRichard Walker, Senior Economist, and co-author of the UEU. "Significant uncertainty remains on the evolution of COVID-19; weather shocks are a perennial threat; while lower revenues, spending pressures and adjustments to the government's debt profile could jeopardize Uganda's hard-earned macroeconomic stability."
On the upside, commodity prices have recovered, digital technologies and the digital economy continue to support new ways of operating and doing business, and the potential for Ugandan women to drive the recovery is enormous, but only if they have fair and equal opportunities to reach their full potential.
The UEU's special focus this year is on women's economic empowerment, which is essential to an integrated response to shorter-term recovery needs and longer-term actions that will address deeper gender inequalities and foster more inclusive and sustainable growth.
"Uganda's economic recovery will be faster, stronger, and more sustainable if it brings more women into the center of profitable economic activity," said Jennifer Solotaroff, Senior Social Development Specialist, and co-author of the UEU. "Not investing in women deprives households and the economy of the contributions they would make and slows its transition out of agriculture."
The update urges Uganda to keep girls in school; invest in interventions to ease women's unpaid care work responsibilities; create more time for women's wage employment or entrepreneurship; pass and enforce laws protecting gender-equal rights for heirs and descendants to inherit land and other family assets; improve financial literacy among women, increase women's access to formal financial services; meet women's demand for more credit by passing laws prohibiting gender discrimination in access to credit; and promote alternative methods to establish women's creditworthiness.
The benefits of investing in women's marketable job skills and growth-oriented entrepreneurship will accrue not only to women, but to their households and, by extension, the whole of Ugandan society.
World Bank Provides $100 Million to Accelerate Rwanda's Digital Transformation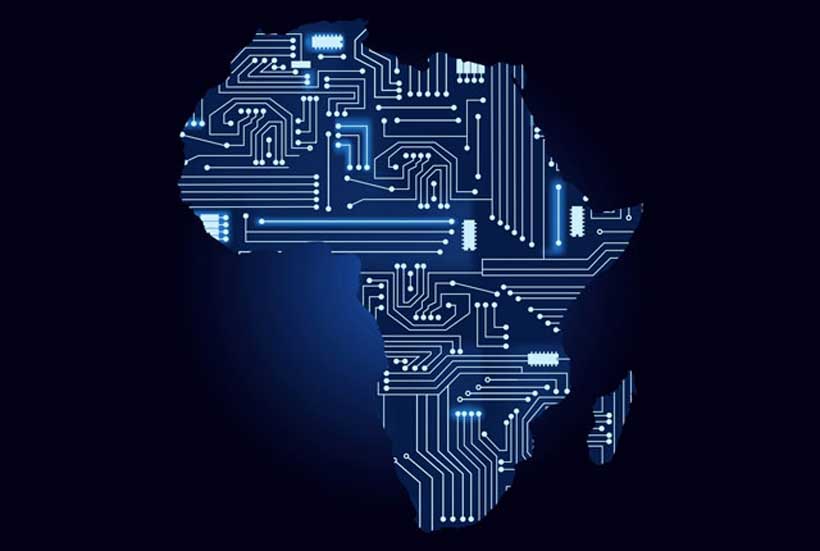 The World Bank Group today approved $100 million in financing under the International Development Association's (IDA) Scale Up Window to help the Government of Rwanda increase access to broadband and selected digital public services, and strengthen the digital innovation ecosystem in Rwanda.
The new Digital Acceleration Project will support the government to expand digital access and adoption by spearheading a series of innovative digital access and inclusion initiatives, including supporting 250,000 households with financing to help acquire smart devices as well as training three million people in basic digital literacy (with targets for girls and women).
The project will also enhance the government's digital service capabilities by equipping it with the ability to harness the power of big data and develop at least 30 new or upgraded digital services through large-scale investments in shared digital standards, platforms, and infrastructure. These will enable the government to safely scale more fully transactional and remote service delivery, including enrolling and issuing new digital ID credentials to 75 percent of the population. Finally, the project will increase Rwanda's capacity to support digitally enabled innovation by strengthening the local entrepreneurship ecosystem, developing Rwanda's digital talent base and helping tech firms to move from startup to growth. At least 300 digital start-ups will be directly supported by the project, with a focus on those that are female-owned.
"Expanding digital access and adoption, enhancing digital public service delivery and promoting digitally enabled innovation are essential for Rwanda's digital transformation which can in turn help drive a robust post-COVID-19 recovery," said Rolande Pryce, World Bank Country Manager for Rwanda. "The Rwanda Digital Acceleration Project encompasses all these elements and will contribute to Rwanda's vision to become a knowledge-based economy and upper middle-income country by 2035, by leveraging digital technologies to accelerate growth and poverty reduction."
The project will also support Rwanda's efforts to crowd in private sector investment in digital inclusion initiatives, digital infrastructure and through support for digital innovation and entrepreneurship – with the goal of preparing the country for a data-driven and e-service based economy capable of supporting sustainable recovery in a post-COVID-19 context.
"For Rwanda to leverage digital transformation as a driver of growth, job creation and greater service delivery, digital adoption needs to markedly improve. This project will help Rwanda tackle the affordability of digital devices and services, but also bridge lingering basic digital literacy gaps, to increase local demand for digitally-enabled services and platforms," said Isabella Hayward, World Bank Digital Development Specialist, and Task Team Leader of the project. "The project will also support the GoR's aspirations of providing 24-hour, cashless, paperless and fully transactional Government-to-Government, Government-to-Business, and Government-to-Person e-services both at the central government and sectoral levels."
The project will be co-financed in the amount of $100 million by the Asian Infrastructure Investment Bank (AIIB), of which Rwanda is a non-regional member. This will be the AIIB's second investment in Rwanda, and the first digital project investment financing to be co-financed with the AIIB.