Latin America and the Caribbean countries need to spend more and better on health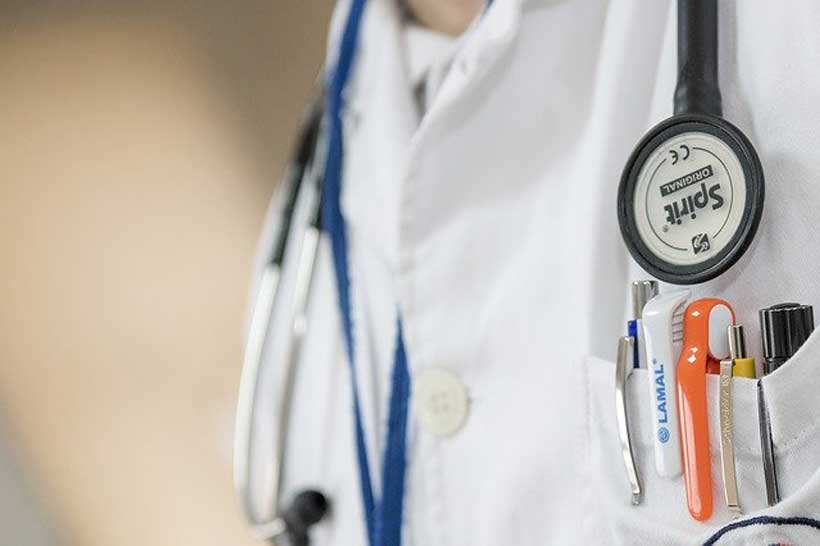 Health spending in Latin America & the Caribbean (LAC) was about USD 1,000 per person in 2017, only ¼ of what was spent in OECD countries (adjusted for purchasing power). At the same time, health systems' capacity is also considerably lower, including the ability to provide access to services of good quality to the most vulnerable groups. In addition, much is left to to be done to improve efficiency, effectiveness and targeting of health spending. While the LAC region is struggling to respond to the major challenges of the COVID-19 pandemic, a serious reflection is needed not only on how to secure more funding but also on how to spend resources better, according to a new joint OECD – World Bank report, the first Health at a Glance publication entirely dedicated to the LAC region.

Health at a Glance: Latin America & the Caribbean 2020 says that total health expenditure across LAC countries is 6.6% of GDP, lower than the 8.8% in OECD countries. Spending varied from 1.1% in Venezuela to up to 11.7% in Cuba and 9.2% in Uruguay in 2017.

Government spending and compulsory health insurance represent an average of 54.3% of total health spending in LAC, significantly lower than the 73.6% in the OECD. This shows that health systems in the LAC region are heavily dependent on out-of-pocket expenditures or supplemental private insurance from households. Honduras, Haiti and Guatemala have the highest proportions of private spending, while Cuba and Costa Rica have the lowest.

Health systems in LAC have fewer resources and less capacity than OECD countries to confront the COVID-19 pandemic. The LAC region has an average of two doctors per 1,000 population, and most countries stand well below the OECD average of 3.5, with only Cuba, Argentina and Uruguay having more. The average number of hospital beds in LAC is 2.1 per 1,000 population, that is less than half of the OECD average of 4.7. Barbados, Cuba and Argentina have more hospital beds than the OECD average, whereas the stock is below one hospital bed per 1,000 population in Guatemala, Honduras, Haiti, Venezuela and Nicaragua. Moreover, according to data gathered just before the COVID-19 pandemic started, there were just 9.1 Intensive Care Unit (ICU) average beds per 100,000 population in 13 LAC countries, which is much lower than the 12 ICU average beds per 100,000 population found in OECD countries. Brazil, Uruguay and Argentina are above the LAC average, while the lowest ratios are observed in Costa Rica and El Salvador.

Health at a Glance: LAC 2020 highlights that poor allocation of health spending is slowing down, if not halting, progress towards universal health coverage in LAC. For example, weak health information systems are a major impediment. Across 22 LAC countries, an average of 10% of all deaths are never reported in public mortality databases. This means a reliable picture of population health is often missing. According to the Global Corruption Barometer, 42% of respondents across 12 LAC countries considered that there were corruption problems in the health sector. Most LAC countries have parallel health sub-systems with multiple and overlapping mechanisms of governance, financing and service provision, making it hard to steer resources to where they are most needed in an efficient way.

The report also highlights how quality of care in LAC is often poor. Twelve out of the 33 LAC countries fall short of attaining the minimum immunisation levels recommended by the WHO to prevent the spread of diphteria, tetanus and pertussis (90% of the target population) and 21 out of 33 fail to meet this target for measles (95% of the target population). This indicates the difficulties that countries are likely to have in making a future COVID-19 vaccine available for the whole population. Among six LAC countries with available data, women with early diagnosis for breast cancer had a 78% probability of surviving at least five years, while in adults with colon cancer it was 52% and for rectal cancer it was 46%, which are all much lower than the 85%, 62% and 61% survival rates observed in OECD countries.

Finally, the publication identifies key critical risk factors for poor health in LAC. Eight percent of children under the age of 5 and 28% of adolescents are overweight. This figure increases to over 53% among adult men and to more than 61% among adult women. Obesity increases the risk of chronic disease, and can also lead to complications and death in patients infected by COVID-19. Moreover, nearly one in four men and close to one in ten women aged 15 and above smoke daily. Smoking rates among children aged between 13 and 15 years old are 15% for boys and 12% for girls. Although average alcohol consumption in LAC is lower than in the OECD, it has increased by 3% between 2010 and 2016. Almost 35% and 22% of road traffic accidents among men and women, respectively, can be attributed to alcohol consumption.
Sustainable transport key to green energy shift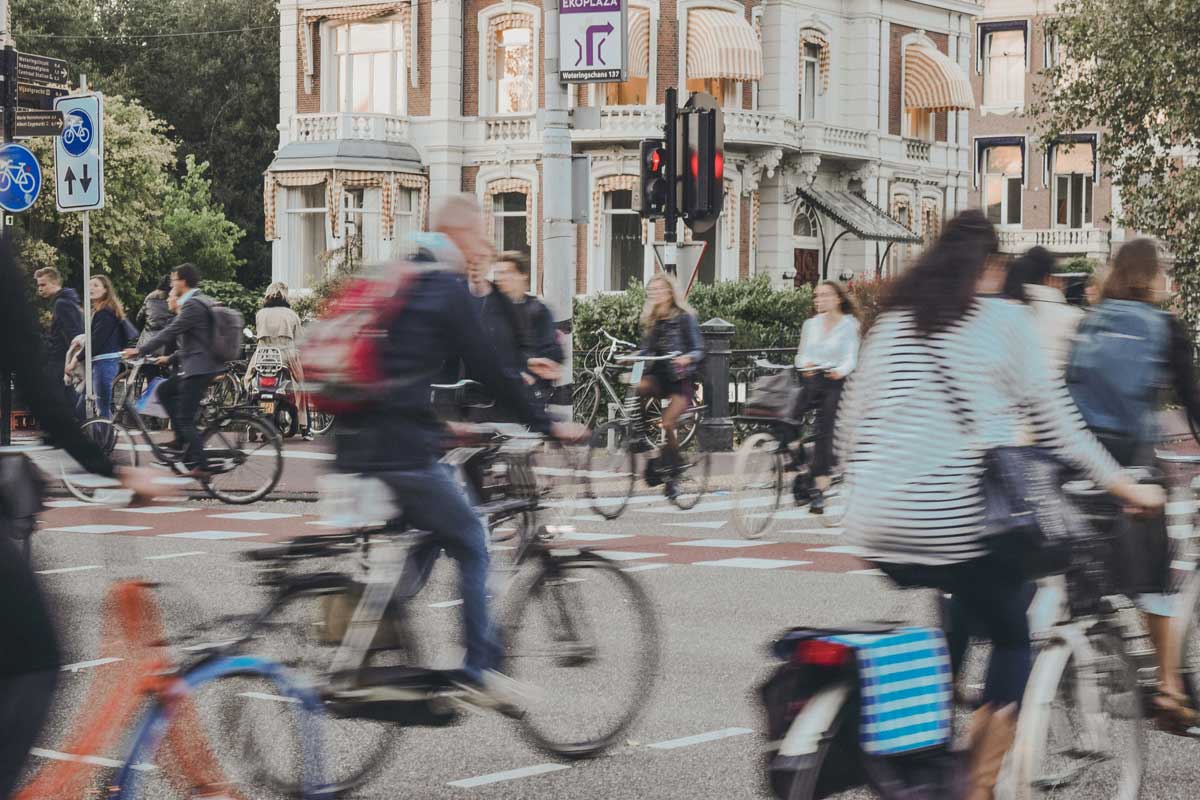 With global transport at a crossroads, government leaders, industry experts, and civil society groups are meeting in Beijing, China, for a UN conference to chart the way forward to a more sustainable future for the sector, and greater climate action overall.
The three-day UN Sustainable Transport Conference, which opened on Thursday, will examine how transportation can contribute to climate response, economic growth and sustainable development.
It is taking place just weeks before the COP26 UN climate change conference in Glasgow, Scotland.
In remarks to the opening, UN Secretary-General António Guterres underlined what is at stake.
"The next nine years must see a global shift towards renewable energy. Sustainable transport is central to that transformation," he said.
The move to sustainable transport could deliver savings of $70 trillion by 2050, according to the World Bank.
Better access to roads could help Africa to become self-sufficient in food, and create a regional food market worth $1 trillion by the end of the decade.
Net-zero goal
The COVID-19 pandemic has revealed how transport is "far more than a means of getting people and goods from A to B", the UN chief said.
Rather, transport is fundamental to implementing the 2030 Agenda for Sustainable Development and the Paris Agreement on climate change, both of which were "badly off-track" even before the crisis.
The Paris Agreement aims to limit global temperature rise to 1.5 degrees Celsius, but the door for action is closing, he warned.
"Transport, which accounts for more than one quarter of global greenhouse gases, is key to getting on track. We must decarbonize all means of transport, in order to get to net-zero emissions by 2050 globally."
A role for everyone
Decarbonizing transportation requires countries to address emissions from shipping and aviation because current commitments are not aligned with the Paris Agreement.
Priorities here include phasing out the production of internal combustion engine vehicles by 2040, while zero emission vessels "must be the default choice" for the shipping sector.
"All stakeholders have a role to play, from individuals changing their travel habits, to businesses transforming their carbon footprint," the Secretary-General said.
He urged governments to incentivize clean transport, for example through regulatory standards and taxation, and to impose stricter regulation of infrastructure and procurement.
Safer transport for all
The issues of safety and access must also be addressed, the Secretary-General continued.
"This means helping more than one billion people to access paved roads, with designated space for pedestrians and bicycles, and providing convenient public transit options," he said.
"It means providing safe conditions for all on public transport by ending harassment and violence against women and girls, and reducing deaths and injuries from road traffic accidents."
Making transport resilient
Post-pandemic recovery must also lead to resilient transport systems, with investments going towards sustainable transport, and generating decent jobs and opportunities for isolated communities.
"Public transport should be the foundation for urban mobility," he said. "Per dollar invested, it creates three times more jobs than building new highways."
With much existing transport infrastructure, such as ports, vulnerable to extreme climate events, better risk analysis and planning are needed, along with increased financing for climate adaptation, particularly in developing countries.
Mr. Guterres stressed the need for effective partnerships, including with the private sector, so that countries can work together more coherently.
"The transformative potential of sustainable transport can only be unleashed if improvements translate into poverty eradication, decent jobs better health and education, and increased opportunities for women and girls. Countries have much to learn from each other," he said.
COVID-19 deaths at lowest level in nearly a year
Although COVID-19 deaths continue to decline, vaccine inequity persists, the head of the World Health Organization (WHO) said on Wednesday, again calling for greater support for developing countries.
Agency chief Tedros Adhanom Ghebreyesus reported that the death toll from the disease is now at its lowest level in almost a year.
"But it's still an unacceptably high level – almost 50,000 deaths a week, and the real number is certainly higher," he said, speaking during the regular WHO briefing from Geneva.
"Deaths are declining in every region except Europe, where several countries are facing fresh waves of cases and deaths. And of course, deaths are highest in the countries and populations with the least access to vaccines."
Tedros appealed for global cooperation. "Countries that continue to roll out boosters now are effectively preventing other countries from vaccinating their most at-risk populations," he said.
Missing the mark
As of Wednesday, there were more than 238 million COVID-19 cases worldwide, and more than 4.8 million deaths.
WHO had previously pushed governments to vaccinate 10 per cent of their populations by the end of September, a target which 56 nations missed, most of them in Africa.
Tedros said even more countries are at risk of missing the 40 per cent target to be achieved by the end of the year.  Three countries – Burundi, Eritrea and the Democratic People's Republic of Korea – have yet to start vaccinations. 
 "About half of the remaining countries are constrained by supply. They have a vaccination programme underway, but don't have enough supply to accelerate enough to reach the target," he said.
Tedros urged countries and companies that control global vaccine supply to prioritize distribution to the COVAX solidarity initiative and the African Vaccine Acquisition Trust (AVAT).
Meanwhile, WHO and partners are working with other countries, such as those affected by fragility or conflict, to strengthen technical and logistical capacity for vaccine rollout.
"With aggressive and ambitious action, most of these countries can still reach the 40% target by the end of this year, or be on a clear pathway to reaching it."
Crisis in Tigray
Tedros also addressed the escalating crisis in northern Ethiopia, where a nearly year-long war in the Tigray region has left up to seven million people in urgent need for food and other assistance.
The conflict has spilled over into neighbouring Afar and Amhara, further increasing needs and complicating response efforts. Aid is not reaching the area "at anywhere close to the levels needed", he said, and communications, electricity, other basis services remain cut off.
WHO and partners are calling for unfettered access to the affected regions, as the lives of millions of people are at stake, Tedros told journalists.
"People with chronic illnesses are dying due to lack of both food and medicine. Nearly 200,000 children have gone without critical vaccinations," he said
"When people do not have enough food, they are more susceptible to deadly diseases, as well as the threat of starvation, and that's what we're now seeing in Tigray."
The right to a clean and healthy environment: 6 things you need to know
On 8 October, loud and unusual applause reverberated around the chamber of the UN Human Rights Council in Geneva. A battle fought for decades by environmental activists and rights' defenders, had finally borne fruit.
For the first time ever, the United Nations body whose mission is to promote and protect human rights around the world, passed a resolution recognising access to a healthy and sustainable environment as a universal right.
The text also calls on countries to work together, and with other partners, to implement this breakthrough.
"Professionally that was probably the most thrilling experience that I ever have had or that I ever will have. It was a massive team victory. It took literally millions of people, and years and years of work to achieve this resolution", said David Boyd, UN Special Rapporteur on Human Rights and Environment, who was in the room when President Nazhat Shameem from Fiji, brought down her gavel, announcing the voting results.
43 votes in favour and 4 abstentions counted as a unanimous victory to pass the text that cites the efforts of at least 1,100 civil society, child, youth and indigenous people's organizations, who have been campaigning for global recognition, implementation and protection of the human right to a safe, clean, healthy and sustainable environment.
But why is this recognition important, and what does it mean for climate change-affected communities?
Here are six key things you need to know, compiled by us here at UN News.
1. First, let's recall what the Human Rights Council does, and what its resolutions mean
The Human Rights Council is an inter-governmental body within the United Nations system, responsible for strengthening the promotion and protection of human rights around the globe and for addressing situations of human rights violations and make recommendations on them.
The Council is made up of 47 UN Member States which are elected by the absolute majority in the General Assembly and represent every region of the world.
Human Rights Council resolutions are "political expressions" that represent the position of the Council's members (or the majority of them) on particular issues and situations. These documents are drafted and negotiated among States with to advance specific human rights issues.
They usually provoke a debate among States, civil society and intergovernmental organisations; establish new 'standards', lines or principles of conduct; or reflect existing rules of conduct.
Resolutions are drafted by a "core group": Costa Rica, the Maldives, Morocco, Slovenia and Switzerland, were the countries who brought resolution 48/13 for its adoption in the council, recognising for the first time that having a clean, healthy and sustainable environment is indeed a human right.
2. It was a resolution decades in the making
In 1972, the United Nations Conference on the Environment in Stockholm, which ended with a historical declaration, was the first one to place environmental issues at the forefront of international concerns and marked the start of a dialogue between industrialized and developing countries on the link between economic growth, the pollution of the air, water and the ocean, and the well-being of people around the world.
UN Member States back then, declared that people have a fundamental right to "an environment of a quality that permits a life of dignity and well-being," calling for concrete action. They called for both the Human Rights Council and the UN General Assembly to act.
Since 2008, the Maldives, a Small Island Developing State on the frontline of climate change impacts, has been tabling a series of resolutions on human rights and climate change, and in the last decade, on human rights and environment.
In the last few years, the work of the Maldives and its allied States, as well as the UN Special Rapporteur on Human Rights and Environment and different NGOs, have been moving the international community towards the declaration of a new universal right.
Support for UN recognition of this right grew during the COVID-19 pandemic. The idea was endorsed by UN's Secretary-General António Guterres and High Commissioner for Human Rights Michelle Bachelet, as well as more than 1,100 civil society organisations from around the world. Nearly 70 states on the Human Rights Council also added their voices to a call by the council's core group on human rights and environment for such action, and 15 UN agencies also sent a rare joint declaration advocating for it.
"A surge in emerging zoonotic diseases, the climate emergency, pervasive toxic pollution and a dramatic loss of biodiversity have brought the future of the planet to the top of the international agenda", a group of UN experts said in a statement released in June this year, on World Environment Day.
3. It was a David vs Goliath story…
To finally reach the vote and decision, the core group lead intensive inter-governmental negotiations, discussions and even experts' seminars, over the past few years.
Levy Muwana, a Youth Advocate and environmentalist from Zambia, participated in one of the seminars.
"As a young child, I was affected with bilharzia, a parasitic disease, because I was playing in the dirty water near my household.
A few years later, a girl died in my community from cholera. These events are sadly common and occurring more often.
Water-born infectious diseases are increasing worldwide, especially across sub-Saharan Africa, due to the changing climate", he told Council members last August.
Muwana made clear that his story was not unique, as millions of children worldwide are significantly impacted by the devastating consequences of the environmental crisis. "1.7 million of them die every year from inhaling contaminated air or drinking polluted water", he said.
The activist, along with over 100.000 children and allies had signed a petition for the right to a healthy environment to be recognised, and they were finally heard.
"There are people who want to continue the process of exploiting the natural world and have no reservations about harming people to do that. So those very powerful opponents have kept this room from going forward for decades.
It's almost like a David and Goliath story that all of these civil society organizations were able to overcome this powerful opposition, and now we have this new tool that we can use to fight for a more just and sustainable world", says David Boyd, the UN Special Rapporteur on Human Rights and Environment.
4. But what good is a non-legally binding resolution?
Mr. Boyd explains that the resolution should be a catalyst for more ambitious action on every single environmental issue that we face.
"It really is historic, and it really is meaningful for everyone because we know right now that 90% of people in the world are breathing polluted air.
"So right off the bat if we can use this resolution as a catalyst for actions to clean up air quality, then we're going to be improving the lives of billions of people", he emphasizes.
Human Rights Council resolutions might not be legally binding, but they do contain strong political commitments.
"The best example we have of what kind of a difference these UN resolutions make is if we look back at the resolutions in 2010 that for the first time recognized the right to water. That was a catalyst for governments all over the world who added the right to water to their constitutions, their highest and strongest laws", Mr. Boyd says.
The Rapporteur cites Mexico, which after adding the right to water in the constitution, has now extended safe drinking water to over 1,000 rural communities.
"There are a billion people who can't just turn on the tap and have clean, safe water coming out, and so you know, for a thousand communities in rural Mexico, that's an absolutely life-changing improvement. Similarly, Slovenia, after they put the right to water in their constitution because of the UN resolutions, they then took action to bring safe drinking water to Roma communities living in informal settlements on city outskirts".
According to the UN Environment Programme (UNEP), the recognition of the right to a healthy environment at the global level will support efforts to address environmental crises in a more coordinated, effective and non-discriminatory manner, help achieve the Sustainable Developing Goals, provide stronger protection of rights and of the people defending the environment, and help create a world where people can live in harmony with nature.
5. The link between human rights and environment is indisputable
Mr. Boyd has witnessed firsthand the devastating impact that climate change has already had on people's rights.
In his first country mission as a Special Rapporteur, he met the first community in the world that had to be completely relocated due to rising sea levels, coastal erosion and increased intensity of storm surges.
"You know, from this beautiful waterfront paradise on a Fijian island, they had to move their whole village inland about three kilometers. Older persons, people with disabilities, pregnant women, they're now separated from the ocean that has sustained their culture and their livelihoods for many generations".
These situations are not only seen in developing countries. Mr. Boyd also visited Norway where he met Sami indigenous people also facing the impacts of climate change.
"I heard really sad stories there. For thousands of years their culture and their economy has been based on reindeer herding, but now because of warm weather in the winters, even in Norway, north of the Arctic Circle, sometimes it rains.
"The reindeer who literally for thousands of years had been able to scrape away snow during the winter to get to the lichens and mosses that sustained them, now can't scrape away the ice – and they're starving".
The story repeats itself in Kenya, where pastoralists are losing their livestock because of droughts that are being exacerbated by climate change.
"They have done nothing to cause this global crisis and they're the ones who are suffering, and that's why it's such a human rights issue.
"That's why it's such an issue of justice. Wealthy countries and wealthy people need to start to pay for the pollution they've created so that we can help these vulnerable communities and these vulnerable peoples to adapt and to rebuild their lives", Mr. Boyd said.
6. What's next?
The Council resolution includes an invitation to the UN General Assembly to also consider the matter. The Special Rapporteur says he is "cautiously optimistic" that the body will pass a similar resolution within the next year.
"We need this. We need governments and we need everyone to move with a sense of urgency. I mean, we're living in a climate, biodiversity, and pollution crisis, and also a crisis of these emerging diseases like COVID which have environmental root causes. And so that's why this resolution is critically important because it says to every government in the world 'you have to put human rights at the centre of climate action, of conservation, of addressing pollution and of preventing future pandemics'".
For Dr. Maria Neira, the World Health Organization's (WHO) environment chief, the resolution is already having important repercussions and a mobilizing impact.
"The next step will be how we translate that on the right to clean air and whether we can push, for instance, for the recognition of WHO'S Global Air Quality Guidelines and the levels of exposure to certain pollutants at a country level. It will also help us to move certain legislation and standards at the national level", she explains.
Air pollution, primarily the result of burning fossil fuels, which also drives climate change, causes 13 deaths per minute worldwide. Dr. Neira calls for the end of this "absurd fight" against the ecosystems and environment.
"All the investments need to be on ensuring access to safe water and sanitation, on making sure that electrification is done with renewable energy and that our food systems are sustainable."
According to WHO, achieving the goals of the Paris Agreement would save millions of lives every year due to improvements in air quality, diet, and physical activity, among other benefits.
"The climate emergency has become a matter of survival for many populations. Only systemic, profound and rapid changes will make it possible to respond to this global ecological crisis", says the Special Rapporteur.
For Mr. Boyd, the approval of the historical resolution in the Human Rights Council was a 'paradoxical' moment.
"There was this incredible sense of accomplishment and also at the exact same time a sense of how much work remains to be done to take these beautiful words and translate them into changes that will make people's lives better and make our society more sustainable".
The newly declared right to a healthy and clean environment will also hopefully influence positively negotiations during the upcoming UN Climate Conference COP26, in Glasgow, which has been described by the UN chief as the last chance to 'turn the tide' and end the war on our planet.