Latin America and the Caribbean countries need to spend more and better on health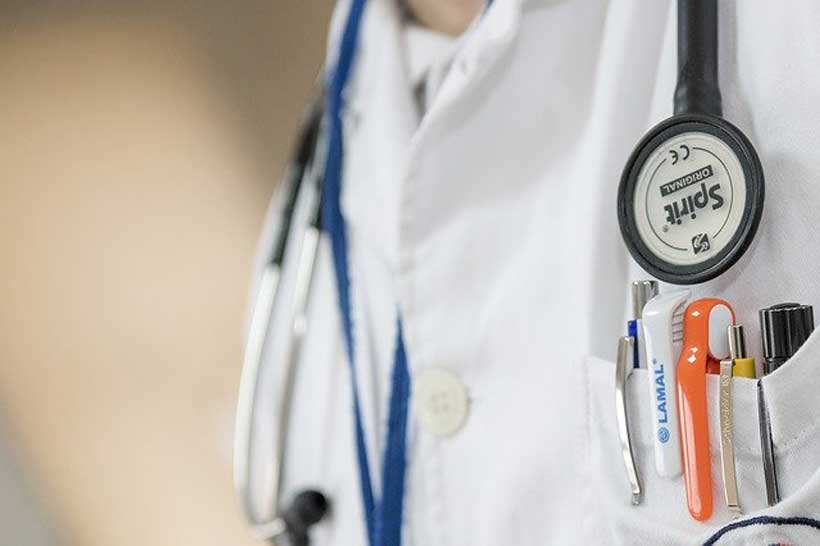 Health spending in Latin America & the Caribbean (LAC) was about USD 1,000 per person in 2017, only ¼ of what was spent in OECD countries (adjusted for purchasing power). At the same time, health systems' capacity is also considerably lower, including the ability to provide access to services of good quality to the most vulnerable groups. In addition, much is left to to be done to improve efficiency, effectiveness and targeting of health spending. While the LAC region is struggling to respond to the major challenges of the COVID-19 pandemic, a serious reflection is needed not only on how to secure more funding but also on how to spend resources better, according to a new joint OECD – World Bank report, the first Health at a Glance publication entirely dedicated to the LAC region.

Health at a Glance: Latin America & the Caribbean 2020 says that total health expenditure across LAC countries is 6.6% of GDP, lower than the 8.8% in OECD countries. Spending varied from 1.1% in Venezuela to up to 11.7% in Cuba and 9.2% in Uruguay in 2017.

Government spending and compulsory health insurance represent an average of 54.3% of total health spending in LAC, significantly lower than the 73.6% in the OECD. This shows that health systems in the LAC region are heavily dependent on out-of-pocket expenditures or supplemental private insurance from households. Honduras, Haiti and Guatemala have the highest proportions of private spending, while Cuba and Costa Rica have the lowest.

Health systems in LAC have fewer resources and less capacity than OECD countries to confront the COVID-19 pandemic. The LAC region has an average of two doctors per 1,000 population, and most countries stand well below the OECD average of 3.5, with only Cuba, Argentina and Uruguay having more. The average number of hospital beds in LAC is 2.1 per 1,000 population, that is less than half of the OECD average of 4.7. Barbados, Cuba and Argentina have more hospital beds than the OECD average, whereas the stock is below one hospital bed per 1,000 population in Guatemala, Honduras, Haiti, Venezuela and Nicaragua. Moreover, according to data gathered just before the COVID-19 pandemic started, there were just 9.1 Intensive Care Unit (ICU) average beds per 100,000 population in 13 LAC countries, which is much lower than the 12 ICU average beds per 100,000 population found in OECD countries. Brazil, Uruguay and Argentina are above the LAC average, while the lowest ratios are observed in Costa Rica and El Salvador.

Health at a Glance: LAC 2020 highlights that poor allocation of health spending is slowing down, if not halting, progress towards universal health coverage in LAC. For example, weak health information systems are a major impediment. Across 22 LAC countries, an average of 10% of all deaths are never reported in public mortality databases. This means a reliable picture of population health is often missing. According to the Global Corruption Barometer, 42% of respondents across 12 LAC countries considered that there were corruption problems in the health sector. Most LAC countries have parallel health sub-systems with multiple and overlapping mechanisms of governance, financing and service provision, making it hard to steer resources to where they are most needed in an efficient way.

The report also highlights how quality of care in LAC is often poor. Twelve out of the 33 LAC countries fall short of attaining the minimum immunisation levels recommended by the WHO to prevent the spread of diphteria, tetanus and pertussis (90% of the target population) and 21 out of 33 fail to meet this target for measles (95% of the target population). This indicates the difficulties that countries are likely to have in making a future COVID-19 vaccine available for the whole population. Among six LAC countries with available data, women with early diagnosis for breast cancer had a 78% probability of surviving at least five years, while in adults with colon cancer it was 52% and for rectal cancer it was 46%, which are all much lower than the 85%, 62% and 61% survival rates observed in OECD countries.

Finally, the publication identifies key critical risk factors for poor health in LAC. Eight percent of children under the age of 5 and 28% of adolescents are overweight. This figure increases to over 53% among adult men and to more than 61% among adult women. Obesity increases the risk of chronic disease, and can also lead to complications and death in patients infected by COVID-19. Moreover, nearly one in four men and close to one in ten women aged 15 and above smoke daily. Smoking rates among children aged between 13 and 15 years old are 15% for boys and 12% for girls. Although average alcohol consumption in LAC is lower than in the OECD, it has increased by 3% between 2010 and 2016. Almost 35% and 22% of road traffic accidents among men and women, respectively, can be attributed to alcohol consumption.
Israel gives Ukraine intelligence. "The best thing" that could have happened to Israel-NATO relations?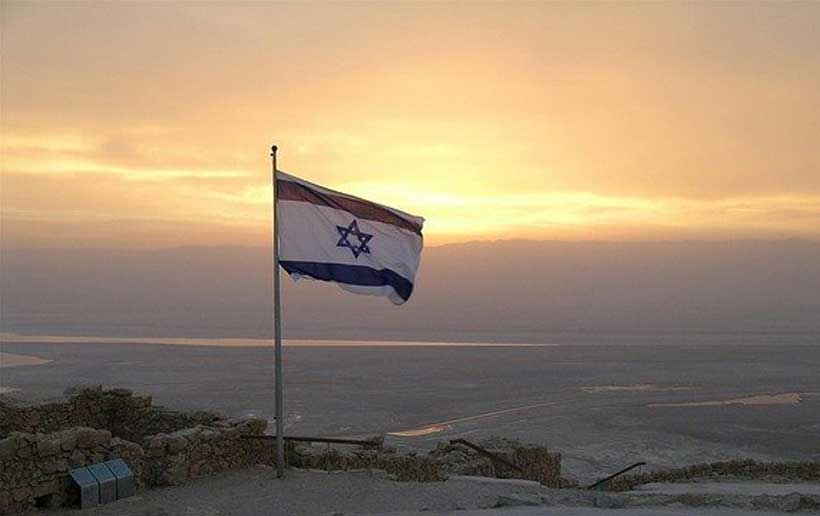 NATO sources tell 'Haaretz' some of the intel is on the Iranian drones in Ukraine, writes Yossi Melman at Israeli newspaper.
Israel has stepped up its intelligence assistance to Ukraine in recent weeks via NATO, sources in Brussels told 'Haaretz', with Jerusalem remaining keen to keep its aid to the embattled country indirect.
"Iran's decision to supply drones and increase its military cooperation with Russia is a strategic mistake by Tehran and the best thing that could have happened to Israel-NATO relations," an Israeli defense source told 'Haaretz'.
Only a month and a half ago, Defense Minister Benny Gantz and the chief of staff of the Israel Defense Forces, Aviv Kochavi, turned down a proposal by Ukraine's defense minister to share information on the Iranian drones being shot down over his country. These details would have come in return for the passing on of Israeli intelligence. Israel feared that Russia might respond by hampering the Israel Air Force's freedom in Syria's skies, as Iran tries to deepen its presence against Israel to the north.
But American pressure and the stepped-up Iranian aid to Russia have convinced Israel to abandon its policy of apathy.
Last month, senior European officials told 'Haaretz' that under American pressure, Israel agreed to underwrite the purchase of millions of dollars of "strategic materials" for Ukraine. The materials were transferred via a NATO country, and Israel agreed to let NATO countries transfer to Ukraine weapons including electro-optical and fire-control systems made by Israeli firms.
Over several years, the Mossad, Military Intelligence, the IAF and the navy have built up a database on Iran's drones. If Brussels gains access to this data, Ukraine and NATO countries will benefit, as will other states such as the United Arab Emirates, Saudi Arabia, Japan and Australia.
In 1994, Israel signed an agreement granting it status as a NATO "partner." This lets it appoint an ambassador and a military attaché, and take part in the alliance's air and sea exercises in the Baltic states, Montenegro and the Indian Ocean.
Berlin doesn't trust Washington. Scholz doesn't trust the U.S.
"If the U.S. is involved directly it's more likely to use military force to defend its allies in Europe," Carlo Masala, a German military expert with strong ties to the country's political establishment, said on German public television. "That's a very strong rationale for Scholz and why he insists that the U.S. is involved," quotes POLITICO.
The breakthrough on sending Western-made battle tanks to Ukraine sparked hopes in both Washington and Europe that the tortured transatlantic debate over arming the country had been resolved once and for all. But… Just hours after German Chancellor Olaf Scholz cleared the way for the export of German-made tanks to the country, the focus shifted to the who, what, where and when of supplying fighter jets to Ukraine.
Once again, Scholz was the first to slam on the brakes, repeatedly warning in recent days of the dangers of "escalation," while insisting that NATO would not become directly involved in the conflict. If you feel like you've seen this movie before, join the club.
It turns out that an even bigger fear for Scholz than escalation is that NATO, and in particular the U.S., wouldn't get involved if Russia were to retaliate against, say Germany. That worry — according to an adviser to the German government — is the reason that Scholz insisted that Washington agree to supply Ukraine with M1 Abrams tanks before the chancellor would lift his veto on delivering German-made Leopard 2 tanks.
While the NATO treaty's Article 5 calls on alliance members to support one another in the event of an attack, it doesn't require allies to respond with military force. In other words, Scholz doesn't trust the U.S.
Given that Washington has about 40,000 troops in Germany and has already committed roughly $30 billion in military aid to Ukraine (more than 10 times the German total), one might reasonably question the logic underlying Scholz's argument.
How an American 'Mozart Group' imploded in Ukraine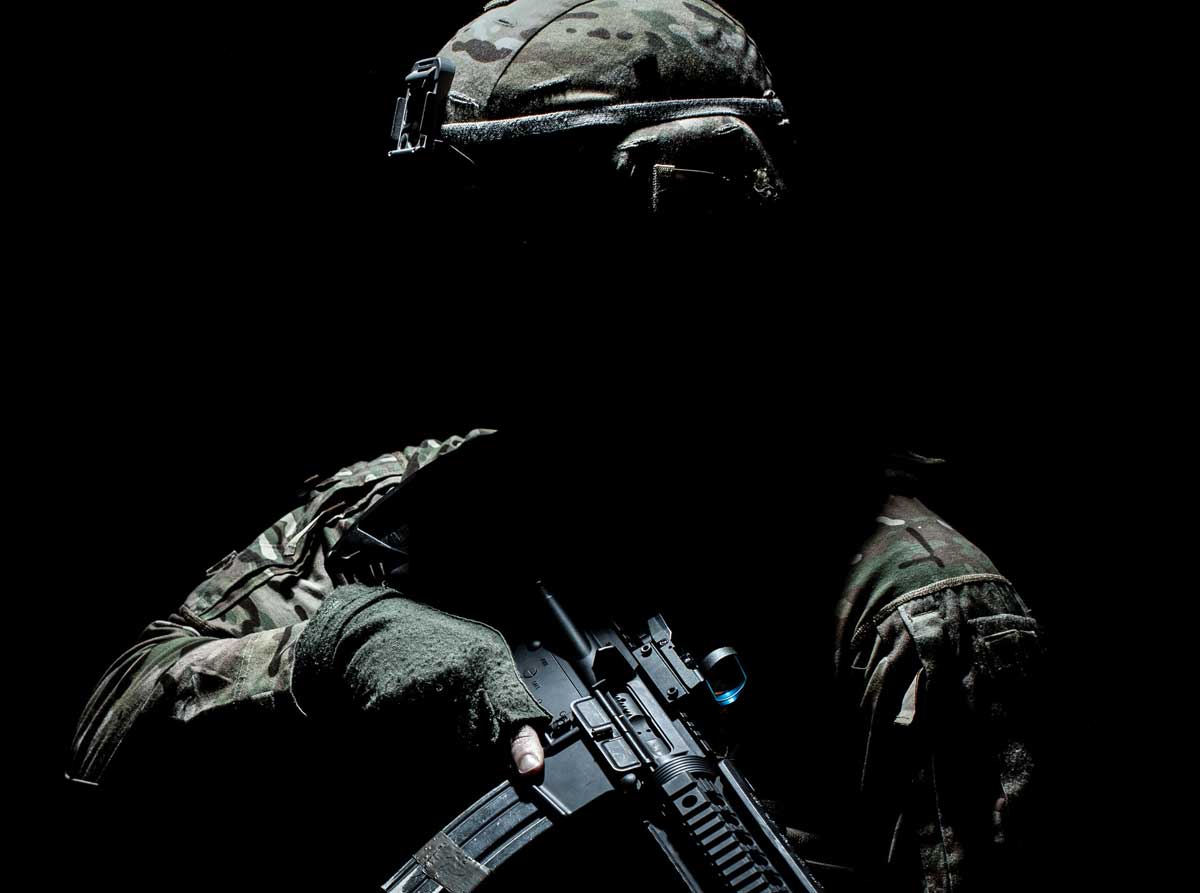 The Mozart Group, one of the most prominent, private American military organizations in Ukraine, has collapsed under a cloud of accusations ranging from financial improprieties to alcohol-addled misjudgments, writes Jeffrey Gettleman at 'The New York Times'.
Its struggles provide a revealing window into the world of foreign volunteer groups that have flocked to Ukraine with noble intentions only to be tripped up by the stresses of managing a complicated enterprise in a war zone. The Mozart Group was training Ukrainian soldiers and evacuating frontline residents until the money ran out. Its collapse sheds light on the stresses faced by such groups.
Jeffrey Gettleman writes: "Andrew Milburn, a former American Marine colonel and leader of the Mozart Group, stood in a chilly meeting room on the second floor of an apartment building in Kyiv about to deliver some bad news. In front of him sat half a dozen men who had traveled to Ukraine on their own dime to work for him.
"Guys, I'm gutted," he said. "The Mozart Group is dead."
The men stared back at him with blank faces.
One asked as he walked toward the door, "What should I do with my helmet?"
"I've seen this happen many times," said one of Mozart's veteran trainers, who, like many others, spoke only anonymously out of concerns that the Russians might target him. "You got to run these groups like a business. We didn't do that."
Hundreds if not thousands of foreign veterans and volunteers have passed through Ukraine. Many of them, like Mr. Milburn and his group, are hard-living men who have spent their adult lives steeped in violence, solo fliers trying to work together in a very dangerous environment without a lot of structure or rules."
"After months struggling to hold itself together, Mozart was plagued by defections, infighting, a break-in at its office headquarters and a lawsuit filed by the company's chief financial officer, Andrew Bain, seeking the ouster of Mr. Milburn.
The lawsuit, filed in Wyoming, where Mozart is registered as a limited liability company, is a litany of petty and serious allegations, accusing Mr. Milburn among other things of making derogatory comments about Ukraine's leadership while "significantly intoxicated," letting his dog urinate in a borrowed apartment and "diverting company funds" and other financial malfeasance.
When Mr. Milburn showed up in Ukraine in early March last year, the capital, Kyiv, was seemingly on the precipice. Russian forces were blasting their way in from the suburbs and Ukraine was rushing thousands of inexperienced soldiers to the front.
That's when, through a mutual friend, Mr. Milburn, 59, met Mr. Bain, 58. Also a former Marine colonel, Mr. Bain had been working in media and marketing in Ukraine for more than 30 years. Mr. Milburn, whose career has tracked America's wars of the past three decades, from Somalia to Iraq, had both the combat experience and the contacts. He counts Marine heavyweights like the author Bing West and a former defense secretary, Gen. James Mattis, as friends.
Mr. Bain had the organization. For eight years, since Russia invaded eastern Ukraine in 2014, he had been running the Ukrainian Freedom Fund, a charity he set up that turned donations into desperately needed gear for the Ukrainian military.
The two founded Mozart, the name a saucy response to the Russian mercenary force that uses the name of another famous composer, the Wagner Group. They also ran a short-lived podcast called "Two Marines in Kyiv."
With the Ukrainian military desperate for all the Western support it could get, Mozart quickly expanded from a handful of combat vets to more than 50 employees from a dozen countries. The group's two specialties became last-chance extractions of civilians trapped on the front lines, which was extremely dangerous work, and condensed military training.
As spring passed to summer, more Ukrainian military units asked Mozart for training. But the Ukrainians could not pay for it, leaving Mozart reliant on a small pool of steady donors, including a group of East Coast financiers with Jewish-Ukrainian roots and a Texas tycoon.
Everyone involved said it became stressful just making payroll. And several employees said that the way the money flowed into the organization, which was overseen by Mr. Bain, was opaque.
On top of that, the people Mozart hired were not the easiest to manage. Many were grizzled combat vets who admitted to struggling with PTSD and heavy drinking. When they weren't working, they gravitated to Kyiv's strip clubs, bars and online dating. "There was a lot of cursing, a lot of womanizing, a lot of things you wouldn't want to take to mass," said another trainer, Rob.
In September, they lost an important funding stream when a charity called Allied Extract decided to use less expensive Ukrainian teams to rescue civilians.
Not long after that, a clip of Mr. Milburn disparaging Ukraine's leadership circulated widely on social media. "I happen to have a Ukraine flag tied to my bag, but I'm not, 'Oh my God, Ukraine is so awesome,'" he said. "I understand that there are plenty of screwed-up people running Ukraine." The clip was taken from The Team House podcast, in which guests are invited into a living room setting to drink hard liquor with the hosts.
Mr. Milburn has rented a new office in Kyiv and says he is determined to resurrect the operation. But he's not going back to the front anytime soon.
Wearing a gray sweatshirt, black sweatpants and running shoes, he spent hours this week in front of his laptop. He's scouting out new business, such as training courses for hostile environments. He's writing emails to donors."