15th Asia Clean Energy Forum to Focus on Role of Clean Energy in Post-COVID-19 Recovery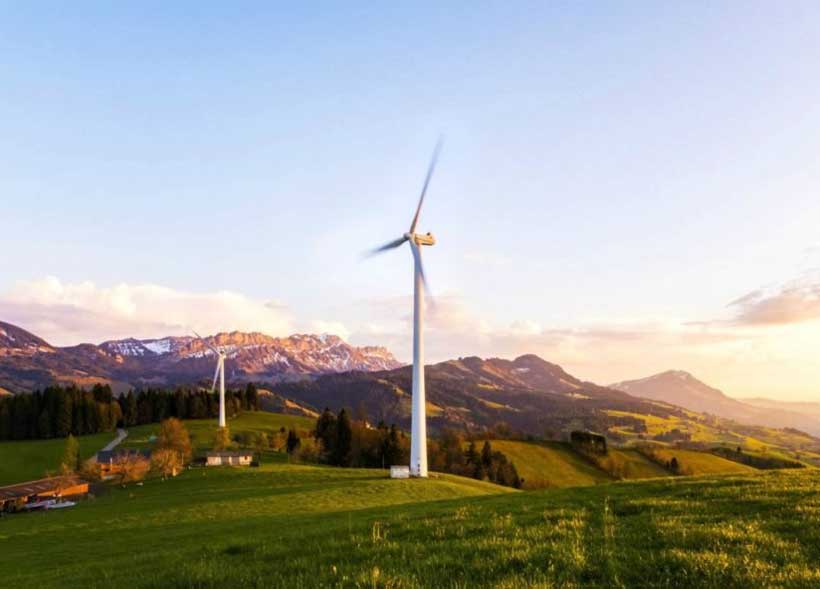 Greater investment in clean energy infrastructure will contribute to Asia and the Pacific's recovery from the coronavirus disease (COVID-19) pandemic and make economies more resilient against future shocks, participants at the Asia Clean Energy Forum (ACEF) 2020 heard today.
"It is clear that the COVID-19 crisis has made tackling climate change and other development issues an even bigger challenge," said Asian Development Bank (ADB) President Masatsugu Asakawa in his opening remarks. "However, the situation offers opportunities and we must now seize the chance to rebuild smartly. As the region's leading clean energy event, ACEF is the ideal forum to discuss these opportunities and ensure that clean energy plays a core role in helping Asia and the Pacific emerge stronger than before."
Co-hosted by ADB, the United States Agency for International Development, and the Korea Energy Agency, ACEF takes place from 15–19 June welcoming more than 4,000 delegates to the online-only event, including policymakers, energy specialists, private sector participants, and members of civil society organizations from around the world.
On its 15th anniversary, ACEF is being held as a virtual, livestreamed-only event in response to the COVID-19 pandemic and to ensure energy efficiency. Registered delegates can access all 28 sessions and side events, participate in panel Q&As, and network with other participants through a dedicated web app and state-of-the-art technology. This format ensures participants' health and safety and reduces the costs and greenhouse gas emissions associated with holding a physical event.
This year's theme, Vision 20/20: Cross-sectoral Innovations for a Sustainable Future, explores the roadmap for achieving countries' energy-related nationally determined contributions under the Paris Agreement; innovations at the nexus of energy, transport, and urban development; and building energy sector resilience, particularly in fragile and small island countries.
ADB Vice-President for Knowledge Management and Sustainable Development Bambang Susantono welcomed participants to the event and highlighted the forum's emphasis on energy challenges in Asia and the Pacific amid the COVID-19 pandemic. In his keynote address, International Energy Agency Executive Director Fatih Birol stressed the importance of addressing climate change and air pollution in the recovery. A panel discussion, including Sri Lanka's Permanent Secretary of Ministry of Power & Energy Wasantha Perera and International Solar Alliance Director General Upendra Tripathy, explored the prospects for development finance and capacity building in the region.
ACEF 2020 will launch a new innovation challenge: Digitizing Waste Collection through Handling, Tracking, and Recycling to Disposal. Proposals are invited for digital solutions to improve waste management, reduce the amount of material sent to landfills, and increase sustainability in order to create more resilient communities. Visit the Open Innovation Challenges platform, sponsored by ADB's Digital Innovation Sandbox Program, to learn more.
Visit the ACEF 2020 website to see the full agenda, register, and access panelists' presentations.
ADB invested more than $23 billion in clean energy from 2008 to 2019. Last year, ADB's climate financing reached a record $6.56 billion, meeting its target of doubling its annual climate investments from 2014 one year ahead of schedule. Under Strategy 2030, ADB is targeting $80 billion in cumulative climate financing from its own resources by 2030 and for at least 75% of its country operations to feature climate adaptation and mitigation initiatives.
IRENA's World Energy Transition Day Kick-Starts Crucial Assembly Meeting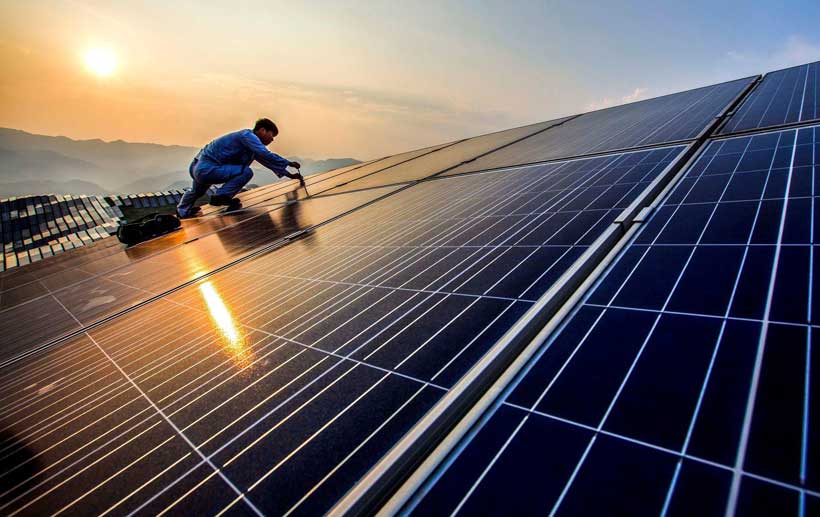 The International Renewable Energy Agency's (IRENA) Eleventh Assembly started today (Monday) and takes place virtually setting the course for a critical year of global commitments to low-carbon development. With the postponed COP26 set to take place later this year, 2021 is seen as an important moment for countries to raise climate mitigation ambition including renewable energy deployment, to align economic recovery efforts with the goals of the Paris Agreement.
"The COVID-19 pandemic defined 2020," said Francesco La Camera, IRENA Director-General. "However, as countries look to recover from the devastating impacts of the pandemic and build back in a way that is more resilient, just and sustainable, we can define this year as the moment we placed the energy transition at the heart of global policy and investment decision making."
The opening day of the Assembly, marked as World Energy Transition Day, sets the direction for four days of high-level discussions on net-zero policies, national energy planning, renewable energy investment and the energy-healthcare nexus, from January 18-21. Close to 2000 high level attendees including Heads of State, Ministers, energy decision makers, multilateral organisations, international stakeholders, and private sector actors will engage in Assembly meetings under the overarching theme of 'COVID19 – Energy Transition'.
United Nations Secretary General, António Guterres, told Ministers and global leaders at the Assembly: "The trillions of dollars needed for recovery from the pandemic must be simultaneously used to move our economies towards net-zero emissions. We must build a global coalition to achieve carbon neutrality by 2050. Renewable technologies are the first choice for decarbonization strategies."
Teresa Ribera, Deputy Prime Minister of the Government of Spain and Minister of Ecological Transition and Demographic Challenge, is the President of the Assembly.
"We are all well aware of the pressing need to change gears towards a sustainable energy future: with over 70% of GHG emissions coming from this sector, the energy transition plays a key role in managing the global climate emergency," said H.E. Teresa Ribera. "Developing countries, economies in transition and highly industrialised countries all have huge opportunities in the decarbonisation of their development pathways: energy access and security, sound economic growth, industry modernisation, job creation.
"To us all, IRENA has become a lighthouse in the energy revolution we need," she added. "Promoting innovation and widespread adoption of renewables and energy efficiency technologies and encouraging Governments to accelerate the transition. Spain is proud to align with IRENA's endeavours and I will be honoured to take the lead of its 11th Assembly in 2021."
Assembly sessions on the 18th, 19th and 20th include a high-level panel on energy transformation for a sustainable post-COVID recovery, followed by four ministerial discussions covering the topics of national energy planning and implementation, scaling up of renewable energy financing, the pathway to carbon neutrality and the role of the energy transition in energising healthcare.
Additionally, conclusions from preliminary stakeholder meetings that took place on the 13th and 14th of January, including IRENA's Legislators Forum, Public-Private Dialogue and the IRENA Youth Forum, will be reported back to the Assembly. The Assembly, which takes place at the start of Abu Dhabi Sustainability Week (ADSW), is being live-streamed on the IRENA website.
"IRENA's global mandate offers us a unique opportunity to convene global leaders, promote knowledge sharing and create the partnerships needed to advance low-carbon development and realise the immediate and long-term benefits of the transition," continued La Camera. "The Assembly is at the heart of these efforts."
UN chief calls for 'urgent transition' from fossil fuels to renewable energy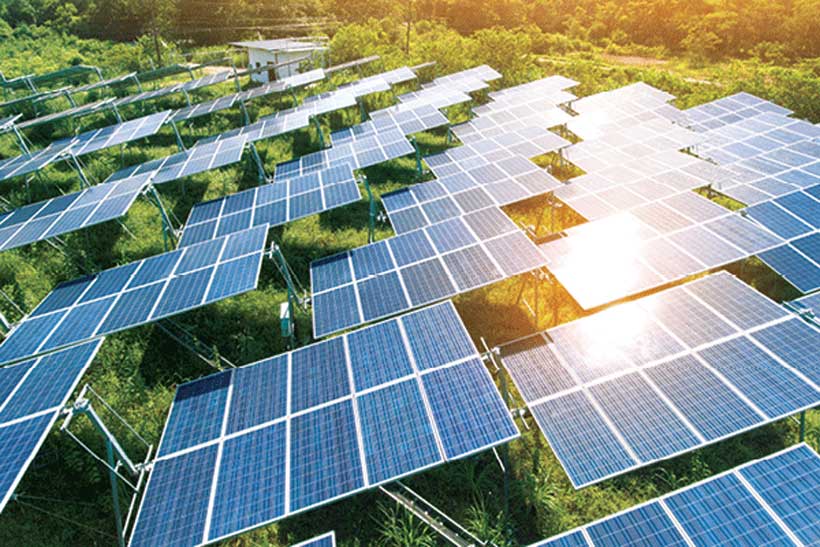 Building a global coalition for carbon neutrality by mid-century will be the UN's "central objective", the world body's top official told a conference on climate action on Monday.
"All countries need credible mid-term goals and plans that are aligned with this objective", Secretary-General António Guterres said, addressing the virtual COP26 Roundtable on Clean Power Transition. "To achieve net zero emissions by 2050, we need an urgent transition from fossil fuels to renewable energy".
Energy for Africa
Painting a picture of some 789 million people across the developing world without access to electricity – three-quarters of whom live in sub-Saharan Africa – the top UN official called it "both an injustice and an impediment to sustainable development".
He signaled "inclusivity and sustainability" as key to support African countries, while underscoring that all nations need to be able to provide access to clean and renewable energy that prevents "the dangerous heating of our planet".
Mr. Guterres asked for a "strong commitment from all governments" to end fossil fuel subsidies, put a price on carbon, shift taxation from people to pollution, and end the construction of coal-fired power plants.
"And we need to see adequate international support so African economies and other developing countries' economies can leapfrog polluting development and transition to a clean, sustainable energy pathway", he added.
Adaptation ' a moral imperative'
Against this backdrop, Mr. Guterres repeated his appeal to developed nations to fulfill their annual pledge for $100 billion dollars to support mitigation and adaptation in developing countries.
Pointing to vulnerabilities faced by Africa – from prolonged droughts in the Sahel and Horn of Africa to devastating floods in the continent's south – he underscored "the vital importance of adaptation" as "a moral imperative".
The UN chief said that while only 20 per cent of climate finance is earmarked for it, adaptation requires "equal attention and investment".
"The forthcoming climate adaptation summit on 25 January is an opportunity to generate momentum in this much neglected area", he added.
Reversing a dangerous trend
Despite huge amounts of money that have been reserved for COVID-19 recovery and stimulus measures, the Secretary-General noted that "sustainable investments are still not being prioritized".
He outlined the need for an annual six per cent decrease in energy production from fossil fuels through renewables, transition programmes, economic diversification plans, green bonds and other instruments to advance sustainability.
He reiterated the need to limit the global temperature rise to 1.5 degrees Celsius above pre-industrial levels, stating emissions needed to fall by 7.6 per cent every year between now and 2030.
However, he noted that "some countries are still going in the opposite direction. "We need to reverse this trend", he said.
Aligning with Paris
He said all public and private financing should support the Paris Agreement and the 2030 Agenda for Sustainable Development with training, reskilling and providing new opportunities that are "just and inclusive".
He noted that a sustainable economy means better infrastructure, a resilient future and millions of new jobs – especially for women and young people, maintaining that "we have the opportunity to transform our world".
"But to achieve this we need global solidarity, just as we need it for a successful recovery from COVID-19", the Secretary-General said, reminding everyone that "in a global crisis we protect ourselves best when we protect all".
"We have the tools. Let us unlock them with political will", concluded the UN chief.
'Growing momentum' to make 2021 the global action year for sustainable energy
In a bid of optimism for the new year, the UN Development Programme (UNDP) expressed confidence that clean energy would grow in 2021.
Despite that the world is not on track to meet climate objectives and achieve Sustainable Development Goal 7 (SDG7) for universal access to clean, affordable and reliable energy, Marcel Alers, UNDP Head of Energy, said that "clean energy solutions exist that can get us there".
"There is growing momentum to make them political and investment priorities", he added.
Smart investment
Fossil fuels used to be less expensive than clean energy but that is changing, according to Mr. Alers.
Renewables are becoming more affordable every year, and "some options are now cheaper than fossil fuels", he said, pointing out that since 2010, the price of solar had decreased by 89 per cent.
"It is now cheaper to go solar than to build new coal power plants in most countries, and solar is now the cheapest electricity in history", the UNDP official said.
Moreover, amidst an exceptionally challenging year, and despite suffering setbacks, the renewables sector has shown resilience.
"This fall in price, coupled with technological progress and the introduction of innovative business models, means we are now at a tipping point", he said, urging for a large-scale clean energy investments from the public and private sectors.
Translating pledges to action
Throughout 2020, countries have pledged to build back better, greener and fairer.
"With support from UNDP's Climate Promise, 115 countries committed to submitting enhanced Nationally Determined Contributions", Mr. Alers said.
Among other things, he noted that high-emitting economies, such as China, Japan, South Korea, the United Kingdom and the European Union, had made net-zero commitments and that United States President-elect Joe Biden had vowed to rejoin the Paris Agreement.
"These pledges now need to be translated into action", said the UNDP official. "Ambitious commitments are a strong signal and a necessary first step towards reaching net-zero emissions. We now need to build on them".
Green recovery
Clean energy is also a win-win solution to recover from COVID-19 as it can improve healthcare for the world's poorest while providing a reliable electricity supply – imperative for health centres to function.
"As COVID-19 vaccines – some needing to be stored at -70°C – get rolled out, powering a sustainable and reliable cold chain will be critical", Mr. Alers reminded.
Furthermore, investing in renewables could create nearly three times as many jobs as investing in fossil fuels.
"As the world is rapidly urbanizing, energy efficiency in buildings, sustainable cooling and heating, smart urban planning and sustainable transport options…are key for the future of cities", he maintained.
Looking to September
In September, for the first time in 40 years, the UN will host a High Level Dialogue on Energy for countries, businesses, civil society and international institutions to step up action on sustainable energy. 
UN-Energy and UNDP Administrator Achim Steiner recently called for a reinforcement of global energy governance, saying "we know clean energy can both deliver universal energy access and contribute to tackling the climate crisis".
Although phasing out fossil fuels and transitioning to green economies is a monumental task, Mr. Alers assured that "we are ready to rise to the challenge".