You have to be on some type of video conferencing all day long and just about each day to claim any occupational existence of sorts; your corporate presence is now your digital presence in the virtual office world. Pandemic recovery demands taking time to take charge, speak volumes, contribute passionately and exist in global zoomerang. Otherwise, you left outside as just some data-number on some face recognition device. Now, we share and build great ideas.
The sudden earth-shattering boom to "Zoom" technology around the world now looms and like clouds of entangled arms of billion octopuses trying to mate in cyber space by the minutes, creating a new virtual layers of measurements of superior human performance. If you are not aboard you will miss your train. Railways did centuries ago… taking people to their destinations via special cross country tracks, today digital highways doing the same thing across continents….moving great ideas, alive and via face to face discussions across the world; what a difference a century makes… 100 little years.
If you always do what you have always done you will always stay in the same place.If you are going to fix pandemic recovery, change will only occur when there is a change of mind, transformation will only happens when there is change of heart. Mastery of covidism is a new art and science to survive. Learn fast, fail fast, acquire mastery, but fast.
Pandemic recovery is challenging some 200 nations to display their art of survival…clock is running.
For the critical thinkers and complex problem solvers, suddenly, the remote working is now a far superior performance environment, almost, like an earlier shock wave of global transformation, just like what IBM's electric typewriter did to corporate offices in 60s or what internet added to global connectivity and productivity in 80s. Remote working liberating smart work out of the cubicles and workers in habitat, time of their choice will catch up fast last so many lost years of innovative productivity. Technologies have been free for a long time but what was always most expensive was the right digital mindedness and global age skills to commercialize it.
When was the best time to digitize…it was a decade ago.
Late comers harshly punished. For last many centuries the ideas of a business was to eventually become a monolithically spiraled downtown tower, today an invisible team scattered across city, nation or world, humming and blinking independently running a global organization is a new power.
Those who can create a new enterprise, floating around the world, where all work and execution distributed on digital platforms, where everyone lives nicely in habitat, work and tasks of choice, self-discovery a priority and self-optimization a mandate performing extraordinarily, all because of the freedom and access, and optimizing minds as an ultimate force of universe.
The reason why such thinking has not yet dominated, because the Public and Private sector hardened by old institutionalized bureaucracies still needs desks and filling cabinets to hide all the backlogs, water coolers to cry rivers and elevators for joy rides. Welcome to pandemic recoveries, as suddenly, job security is now your independent mobility with superior performance. The office furniture is no longer the blanket.
Pandemic recovery will be gentle on loosely structured organizations, nice to independently free thinkers, producers and contributors to productivity, performance and profitability but extremely harsh to rigidity and any stubborn behavior refusing change. Masters of Robots are new learners; slaves of robots are deniers of change
Warm facts and cold realities; 50% downtowns of the world will not survive, 50% of office towers will go empty, 50% of office workers will work remote, 50% retail shops will not survive, 50% economies may lose a decade during recovery. Where is all that so called success touted only 100 days ago so profoundly claimed as victory, where is all that leadership worshiped as heavenly, all tumbled into reality for being nothing but hallucinations and fakery?
Why there are still no G50 or G100 gathering with bold open debates? Why there are not yet open umbrella discussions on such global calamity? Why everyone focused on their own vertical markets, ignoring the entire global landscape and its inter-relationships? Who is hiding what for whom?
Those who handle paper trails are clerks,
Those who execute paper trails are executives,
Those who eliminate paper trails are digitalists,
Those who guide digitalists are global age thinkers,
Those who watch global age thinkers are modern slaves,
Those who replicate modern slaves are our new robots,
Those who ride progressive changes are new masters,
Spread the word,
If you agree…
( Author's Disclosure; no interest, relationship or any ownership of any kind what so ever in Zoom technology)
Blue Economy and its potential in Pakistan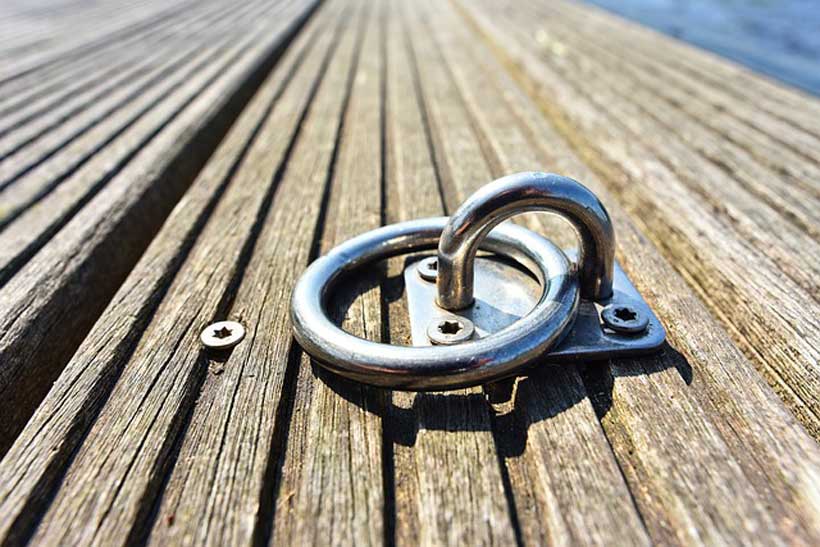 Blue economy refers to the sustainable use and management of ocean and coastal resources for economic growth, improved livelihoods, and the preservation of the marine environment. It encompasses a wide range of economic sectors, including fisheries, aquaculture, tourism, shipping, renewable energy, and biotechnology, among others.
The concept of blue economy recognizes that the ocean and its resources can contribute significantly to the global economy and the well-being of coastal communities. However, it also acknowledges the need to ensure that these resources are used in a sustainable and responsible manner, considering the fragility of the marine ecosystem and its crucial role in supporting life on Earth.
The blue economy concept has gained prominence in recent years, with several countries and international organizations promoting policies and initiatives to harness the economic potential of the ocean while preserving its health and biodiversity.
Pakistan has a long coastline of approximately 1,046 kilometers, which presents immense potential for blue economy development. The country's coastal areas are rich in marine resources, including fish, shrimp, crab, lobsters, and other seafood, which can be exploited sustainably for economic growth and job creation.
Pakistan's fisheries sector is one of the main contributors to the country's economy, providing livelihoods to millions of people. The sector can be further developed by introducing modern fishing techniques, improving the quality of seafood, and promoting export-oriented fisheries.
Pakistan also has significant potential for the development of mariculture, which involves the cultivation of marine organisms such as seaweed, shellfish, and finfish. The country's warm waters and favorable climatic conditions provide ideal conditions for mariculture, which can help diversify the economy and reduce pressure on wild fish stocks.
In addition, Pakistan's coastal areas are rich in mineral resources, including oil and gas, which can be extracted sustainably to contribute to the country's energy needs and economic growth.
Furthermore, Pakistan has significant potential for developing the tourism sector along its coastal areas, including beaches, historical sites, and marine parks. This can attract both domestic and international tourists, creating job opportunities and generating revenue.
Moreover, Pakistan has great potential for developing its blue economy, and it is important to ensure that this is done in a sustainable and responsible manner to protect the marine environment and ensure long-term benefits for the country's economy and people.
There are several ways to ensure the sustainable development of the blue economy in Pakistan. Here are some key steps that can be taken:
Implement and enforce regulations: Pakistan should adopt and enforce strong laws and regulations to ensure sustainable use of marine resources, protect the marine environment, and promote responsible business practices. This can include measures such as catch limits, gear restrictions, and protected areas.
Strengthen research and monitoring: Adequate research and monitoring of marine ecosystems are crucial for effective management and conservation. Pakistan should invest in scientific research and monitoring programs to better understand the marine ecosystem and the impacts of human activities.
Promote sustainable fisheries practices: Pakistan should promote sustainable fishing practices, such as using selective fishing gear, reducing bycatch, and implementing closed seasons and areas, to ensure that fish stocks are not depleted and the ecosystem is protected.
Encourage responsible tourism: The tourism sector can have both positive and negative impacts on the marine environment. Pakistan should promote responsible tourism practices, such as limiting tourist activities in sensitive areas, reducing waste and pollution, and educating tourists about sustainable behavior.
Support innovation and technology: Innovative technologies can help reduce the impact of human activities on the marine environment and improve resource management. Pakistan should invest in research and development of new technologies, such as offshore aquaculture, renewable energy, and waste management systems.
Foster public-private partnerships: Public-private partnerships can play a critical role in developing sustainable blue economy practices. Pakistan should encourage collaboration between government, businesses, and civil society to promote sustainable practices and ensure that economic development is balanced with environmental protection.
Overall, ensuring the sustainable development of the blue economy in Pakistan will require a collaborative effort from all stakeholders, including government, businesses, civil society, and local communities. By taking a holistic approach and prioritizing sustainable practices, Pakistan can unlock the economic potential of its marine resources while safeguarding the health and well-being of its people and the environment.
China-Russia summit: What economic goals ahead?
The visit of Chinese President Xi Jinping to Russia to meet Russian President Vladimir Putin is likely to feature a wide range of issues for discussion, with bilateral economic cooperation being one of the most critical areas that will need an in-depth analysis and an ambitious action plan.
As stated by the Chinese president in his article titled "Forging Ahead to Open a New Chapter of China-Russia Friendship, Cooperation and Common Development," published in the Russian media on March 20, both countries "need to raise both the quality and quantity of investment and economic cooperation and step up policy coordination to create favorable conditions for the high-quality development of our investment cooperation."
The track-record of intensifying the China-Russia economic cooperation in 2022 will need to be assessed with due consideration with regard to both the achievements as well as those areas where there remains substantial scope for boosting bilateral ties.
On the bright side, there is the record-high trade turnover between China and Russia posted in 2022. A figure of around $190 billion in trade turnover comes close to the newly established $200 billion target for bilateral trade set for 2024. With annual growth in trade turnover reaching 34.3 percent in 2022, the momentum appears strong for the $200 billion target to be reached well ahead of schedule.
China's optimization of COVID-19 measures and the liberalization of transportation regulations (including with respect to direct flights between China and Russia) will likely boost bilateral trade further, including in the services sector (most notably in the tourist segment).
On the other hand, figures on investment from China to Russia, most importantly long-term foreign direct investment (FDI) flows, show a significantly more moderate growth pace compared to the above-mentioned trade growth figures. The FDI data published by the Eurasian Development Bank suggests that the stock of FDI from China to Russia grew by 27.4 percent from 2016 to mid-2022, implying an annual average growth rate of a little over 3 percent. According to the forecasts coming from the Eurasian Development Bank, growth in FDI inflows from China into Russia is likely to continue, albeit still at a moderate pace.
Against the backdrop of these trends in trade and investment, the use of national currencies will very likely be another point of discussion at the China-Russia talks. Last year saw a substantial rise in the use of the rouble and the Chinese yuan in bilateral trade transactions. In the course of 2022, the share of the rouble and the yuan in Russia's export operations increased from 12 percent and 0.5 percent to 34 percent and 16 percent, respectively; the share of the U.S. dollar and the Euro declined to less than 50 percent by end-2022.
As regards Russia's imports the share of the yuan increased from 4 percent to 23 percent, while that of the Russian rouble declined from 29 percent to 27 percent, the share of the U.S. dollar and the Euro declined from 65 percent to 46 percent.
In spite of the impressive scale of de-dollarization in bilateral trade, there is still ample scope to further increase the use of national currencies. This should be made possible by greater use of national and regional payment systems – not only on a bilateral basis, but also in the broader framework of BRICS via the introduction of the long-awaited BRICS Pay system.
Another possible venue to de-dollarization that may be discussed at the summit may be the launching of a new BRICS reserve currency – a project that Putin unveiled in mid-2022. The future of this new currency dubbed R5 (all five currencies of BRICS countries start with a letter "R") to a significant degree will depend of the readiness of both China and Russia to pursue a coordinated approach to launching such an undertaking that may prove to be critical not only for the BRICS proper, but for the broader realm of the developing world.
To forge ahead with greater de-dollarization, it is critical to ensure greater coordination in international economic organizations. This is particularly important for the advancement of the global role of such groupings as BRICS that have taken on a rising prominence on the international arena, particularly after the successful BRICS chairmanship of China in 2022. Both countries play a crucial role in making BRICS a dynamic, open and inclusive platform, with one of the near-term issues being that of BRICS expansion and the possibility of the inclusion of new large emerging markets into the BRICS core.
In the end, the meeting between the leaders of China and Russia will present an opportunity to build on the strong momentum in boosting bilateral economic cooperation. Apart from the rising prominence of Global South, there is the resurgence of economic concerns in the West – against the backdrop of rising fragilities in the financial sector in the U.S. and Europe, boosting bilateral economic ties between China and Russia may be seen as lowering the susceptibility to the rising frequency of crisis waves emanating from developed economies.
Author's note: First published at CGTN
Is the Western Moral Triumph still possible? Of Jeffrey Sachs and Edges of Globalization
"It feels like I imagine 1912 to feel" stated US Columbia Professor Jeffrey Sachs during an extraordinary zoom conference on the 8th of March. The discussion about the current geopolitical state with Geneva participants, concepted and hosted by professor Anis H. Bajrektarevic, was held on an emblematic day, the International Women's Day, celebrating female achievements in social, cultural and political fields. As Professor Sachs reminded, to remember this occasion is of the highly importance to maintain human rights at the core of our engagements in a froth and difficult geopolitical situation.
Jeffrey David Sachs, born November 5, 1954 is a US economist, academic, public policy analyst, and former director of the Columbia's Earth Institute, where he holds the title of university professor. He is known for his work on sustainable development, economic development, and the fight to end poverty.
Currently, Sachs is Director of the Centre for Sustainable Development at Columbia University and President of the UN SD Solutions Network. He is an SDG Advocate for UN Sec-General Antonio Guterres on the Sustainable Development Goals (SDGs), a set of 17 global goals adopted at a UN summit meeting in September 2015. Previously, from 2001 to 2018, Sachs served as Special Advisor to the UN Secretary General, and held the same position under the previous UN Secretary-General Ban Ki-moon and prior to 2016 a similar advisory position related to the earlier Millennium Development Goals (MDGs), eight internationally sanctioned objectives to reduce extreme poverty, hunger and disease by 2015. In connection with the MDGs, he had first been appointed special adviser to the UN Secretary-General in 2002 during the term of Kofi Annan.
Sachs is co-founder and chief strategist of Millennium Promise Alliance, a nonprofit organization dedicated to ending extreme poverty and hunger. From 2002 to 2006, he was director of the UN Millennium Projects network on MDGs. He is co-editor of the World Happiness Report (co-authored with Helliwell and Layard). In 2010, he became a commissioner for the Broadband Commission for Sustainable Development (developmental effects of broadband in international policy).
For the past three decades, Sachs extensively advised numerous governments in Europe, MENA, and Afro-Asia. He has written number of books and received several awards. He has been criticized for his views on economics, the origin of Covid-19, war in Ukraine and decoupling from China.
During his mesmerizing talk and exchange with the participants, professor Sachs evoked the biased diametrically opposed media information conveyed by the West and Russia, reinforcing the dangerous and froth environment of an escalating and unpredictable war. The honorable guest spoke about the conflict's real debuts, "33 years ago at the cold war's sundown under Gorbachev's leadership and the promise by the US and Germany that NATO would not expand east, as well as the rise of the US as the ultimate superpower". Giving the admiring audience anecdotes of his career, Jeffrey Sachs explained how the conflict is wrongly portrayed aiming for an Orwellian amnesia, and how things could have been handled strategically differently and with more honesty and empathy, ending in a dissimilar outcome. His principal host, prof. Anis asked him: "Jeff, is the moral triumph of the (political) west still possible?"
He lankly criticized the change of US policy towards China since 2015, labeling the country as an enemy as its economy rose, creating a dangerous environment that leaves no place for diplomacy. Professor shared his worries towards the tensions and the fear of an escalating hot war that could easily lead to a nuclear conflict. To Professor Sachs the aggressive US' hegemonic policy towards China is senseless and dangerous and weakening diplomacy. "All China wants is to be respected and all America wants is to be told how smart they are"- he stated. He insisted on the fact that we need an open new world where there is no US or Europe leading but a world of acknowledgement, history, justice, appreciation and hope.
Throughout the discussions, the esteemed Professor criticized the lack of communication between Biden and Putin and the huge irresponsibility that he places mostly on the US side. He insisted on the importance of communicating in diplomacy as well as with each other in day to day lives. Further on, distinguished guest engaged audience in a constructive critic of the western positions in contemporary world of slobalisation and attempts of decoupling from the Sino world through the accelerated spiral of violent rhetoric's and wargames. Finally, he made a reference on the recent hearing at the UN Security Council related to the so-called North Stream issue. 
The inspiring yet easy-going talk evolved in a friendly exchange of questions and remarks between Professor Sachs and the participants. Content intensive, inspiring reflective and farsighted, yet amicable and family-like atmosphere with a direct, personal access to the notable guest deeply impressed all. As the event came to an end, with the univocal wish of organizing global teaching, a global seminar to educate people and especially young people on important topics (including human rights and liberties), Professor Anis Bajrektarevic closed the meeting by inviting Professor Sachs to make time on his very busy agenda to visit Geneva soon to continue the discussion, proposition that was kindly welcomed and agreed to.