Electric car sales this year resist Covid-19's blow to global car market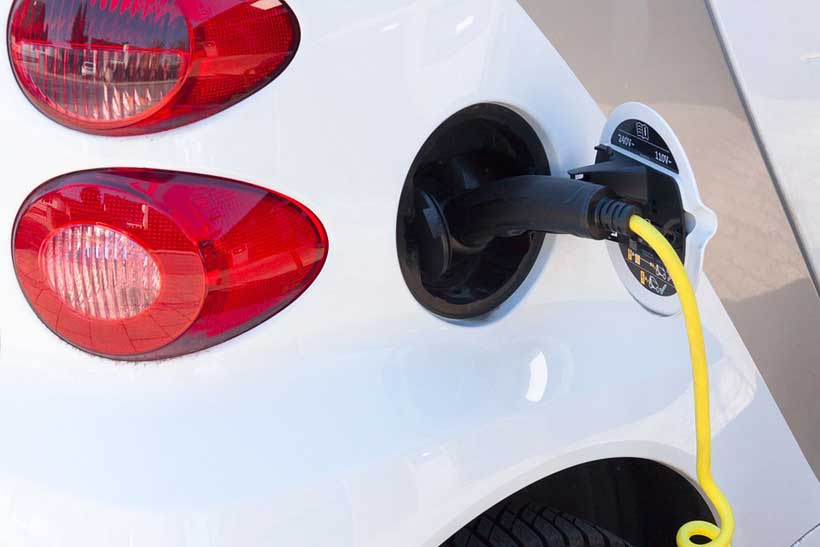 The number of electric cars on the road is expected to reach almost 10 million this year, as sales grow this year despite the Covid-19 pandemic, according to a new report by International Energy Agency.
Electric car sales are expected to fare better than the overall passenger car market, with EV sales this year to broadly match the 2.1 million sold in 2019, according to the latest edition of the IEA's Global EV Outlook. This would account for a record 3% of the total global car sales. Based on data from January to April this year, total global passenger car sales this year are set to decline by 15%.
The Covid-19 pandemic will affect global vehicle markets, and how governments respond to the pandemic will influence the pace of the transition to electric vehicles.
Global electric car sales grew by at least 30 percent every year over the past decade except for 2019, when growth slowed down to 6% as the regulatory environment changed in China and passenger car sales contracted in major markets. Even so, electric cars had another banner year in 2019, securing their highest ever share – 2.6% – of the global car market.
Last year, electric vehicles performed differently in markets worldwide. China remained by far the largest electric car market in the world, accounting for half sold in 2019. More than 1 million electric cars were sold in China in 2019, a 2% decrease from the previous year. Europe was the second largest market, with 561,000 cars sold in 2019. The United States followed with 327,000 cars sold.
Electric cars are expected to account for nearly 1% of the global car stock with this year's sales. However, the report explains that second waves of the pandemic and slower-than-expected economic recovery could lead to different outcomes. Ultimately, government responses to the pandemic and how consumers emerge from the crisis will determine what happens to electric car markets in 2020 and beyond.
Electric vehicles play a critical role in meeting the environmental goals of the IEA's Sustainable Development Scenario to reduce local air pollution and to address climate change. In 2019, all electric vehicles combined avoided the consumption of almost 0.6 million barrels of oil products per day globally. Also, electricity generation to supply the global electric vehicle fleet emitted about half the amount that would have been emitted from an equivalent fleet of internal combustion engine vehicles.
In the Sustainable Development Scenario, the global electric vehicle stock (excluding two/three-wheelers) grows by 36% annually, reaching 245 million vehicles in 2030 – more than 30 times above today's level. In 2030, electric vehicles reduce GHG emissions by almost half compared to an equivalent fleet of internal combustion engine vehicles in the Stated Policies Scenario and by two-thirds in the Sustainable Development Scenario.
Global EV Outlook, the flagship publication of the Electric Vehicles Initiative (EVI), combines historical analysis with projections to 2030, providing key insights on electric vehicle and charging infrastructure deployment, ownership cost, energy use, carbon dioxide emissions and battery material demand. This year's edition analyses the development of the global EV market and the impact of Covid-19, recent policy developments from around the world, EV projections for 2030, the technology and environmental performance of batteries and potential roles of EVs in power systems.
Azerbaijan Can Accelerate Its Green Economic Transformation
A report launch and policy dialogue organized by the World Bank jointly with the Republic of Azerbaijan National Coordination Council on Sustainable Development, the Ministry of Economy, and the United Nations reviewed the findings and recommendations of a recent World Bank report on how Azerbaijan can accelerate its transition towards a green and sustainable economic model.
Prepared as part of a country environmental assessment study carried out in close collaboration with the government of Azerbaijan and in consultation with a broad set of national and international stakeholders, the report: Azerbaijan: Towards Green Growth (executive summary in Azerbaijani) explores the long-run growth prospects and policy options to help the country pivot away from the economic model primarily based on fossil fuel exports.
The report's recommendations provide a blueprint on how the country can accelerate towards a green economic transition and the goals of its national development strategy under the recently adopted Azerbaijan's 2030: National Priorities for Socio-Economic Development and the Strategy of Socio-Economic Development in 2022-2026. Both strategies place green growth and a clean environment among five key priorities for the country's development up to 2030.
The December 7, 2022 session represented a coordinated and sustained joint effort among the Government of Azerbaijan policy makers, leading experts, the private sector, civil society, and development partners as part of a broader policy dialogue on sustainable development goals (SDG). It followed the 1st SDG Dialogue on Green Transformation in Azerbaijan, held on November 2, 2022 jointly organized by the National Coordination Council for Sustainable Development, the Ministry of Economy of the Republic of Azerbaijan, and World Bank, the United Nations,
"Global transition towards a low-emissions economic model offers opportunities for Azerbaijan to be globally and regionally competitive. To make the best of it, Azerbaijan needs to focus on decarbonizing and diversifying the economy, bolstering innovation, and natural and human capital development," noted Sarah Michael, World Bank Country Manager for Azerbaijan. "Greening of a number of existing sectors, developing new green ones and increasing climate action can diversify Azerbaijan's economy and address environmental challenges while reducing greenhouse emissions and associated risks and vulnerabilities."
The government of Azerbaijan recognizes that the global green transition creates new opportunities for the country to overcome the limits of its fossil fuel-dependent growth model. It has prioritized an agenda that aims to pivot the country towards a greener, more sustainable, and resilient economy while meeting international commitments. These commitments include the United Nations' 2030 Agenda for Sustainable Development and pledges to reduce GHG emissions set in its Nationally Determined Contributions (NDC) under the Paris Agreement.
"Building on 30-years of partnership with the government of Azerbaijan, the World Bank supports the country's green aspirations. A Country Climate and Development Report, currently under development by the World Bank jointly with Azerbaijan, will help identify concrete near-, medium-, and long-term actions to promote the low-carbon transition, reduce GHG emissions, and boost climate adaptation," said Sebastian Molineus, World Bank Regional Director for the South Caucasus. "Beginning now and with the help of public resources and revenues from fossil fuel exports, Azerbaijan can chart a new course towards a greener and cleaner future and the World Bank stands ready to support Azerbaijan on this path."
Digitalization Advances Financial Inclusion for Women and Micro Business Owners but More Is Needed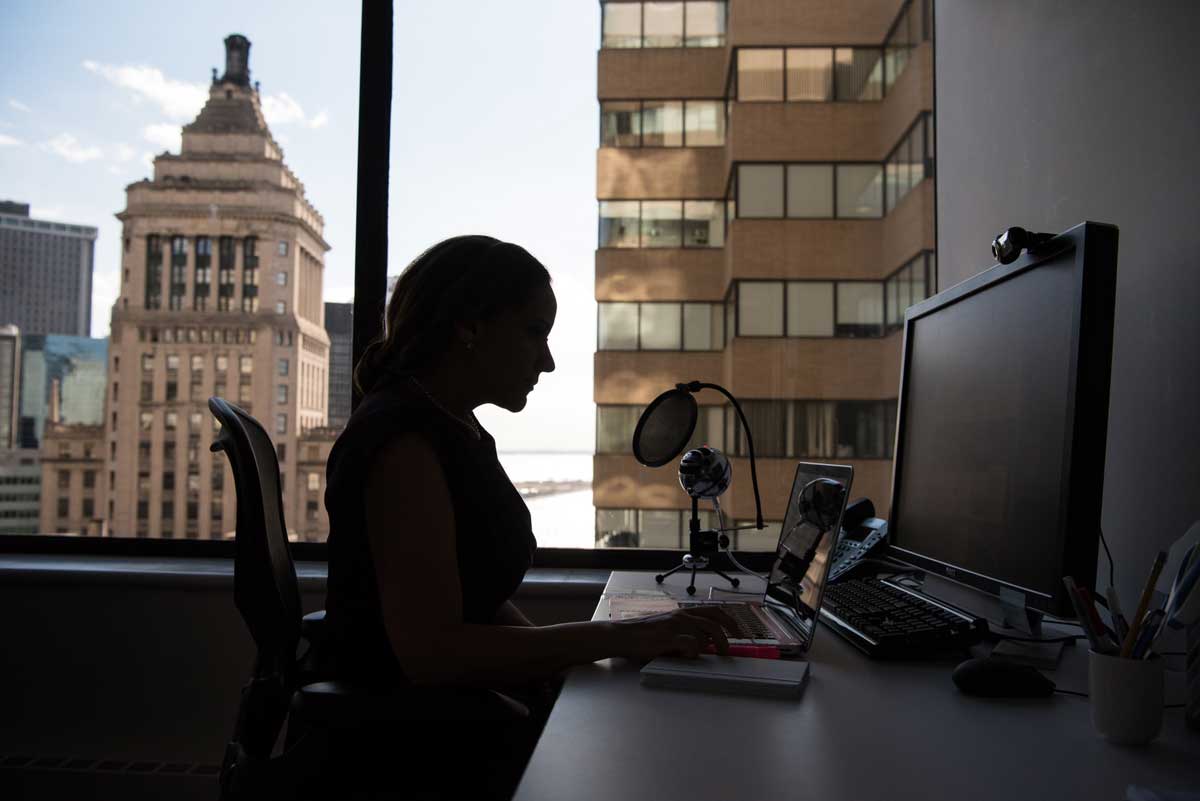 The World Economic Forum launched today the ASEAN Digital Generation Report 2022, the sixth edition of the report since 2017. This year's report examines digital financial services, gaps in access and where businesses, governments and civil society organizations need to improve financial inclusion.
The report builds on insights from a survey of more than 90,000 respondents from Indonesia, Malaysia, Philippines, Singapore, Thailand and Viet Nam. Some 70% of respondents were aged between 16 and 35, 52% were women, and a third (27,000) were micro-, small- and medium-sized enterprises (MSMEs).
Produced in collaboration with Sea Limited, a global consumer internet company founded in Singapore, the report indicates that usage of digital financial services is increasing across the region. Digital payment apps were most widely used after social media, with 84% of survey respondents having used digital payments. Respondents stressed the importance of better access to financial services for daily personal and business needs, from cash flows and savings to a safety net for business expansion.
Digitalization offers the potential to improve access to finance, promoting inclusivity for underserved groups such as women, rural dwellers and micro business entrepreneurs. Accessing digital financial services has become common practice among the majority of surveyed rural dwellers. MSMEs, particularly micro businesses, are getting more loans from fintech, as well as complementing loans from banks. In addition, one woman in five respondents who needed loans borrowed through fintech and online services, making them an important source of formal borrowing.
Access to finance remains an issue
Access to finance is not uniform among ASEAN's digital generation. Among those who sought credit support, nearly half could not access formal sources of lending. Some 28% of those who needed loans did not get any and almost a fifth had to rely on family and friends, cooperatives and other informal lenders.
Women also had less access to financial services compared to men. For instance, only 22% of women who needed loans actually received credit from commercial banks, compared to 28% of men. There were also fewer women (19%) using advanced financial products – namely credit, investment and insurance – compared to men (24%). However, the survey indicated that women were adopting digital finance apps (65%) more than men (59%).
The report found that possession of financial management skills is correlated with access to financial products, particularly more advanced ones such as insurance, loans and investment.
Obstacles for ASEAN's digital generation
Complex financial language used in financial services contracts constitutes a serious barrier for ASEAN's digital generation. Respondents cited cumbersome processes or unfriendly interfaces (particularly for digital payments and lending services), fear of hidden costs and ambiguous contract terms (particularly for saving/investment and lending services).
The survey also looked into concerns that cut across various financial services and found security and fraud to be common themes. This underscores safety as a basic requirement for any form of financial service.
As ASEAN has been promoting ASEAN intra and international trade, the report examines the relationship between access to financial services and cross-border trade opportunities. The data indicates there is a gap in cross-border payments where only 33% of the respondents have used international payments. Some 42% of MSME entrepreneurs reported that inability to receive and/or send payment internationally has hampered their ability to buy or sell products from and to overseas.
The identified obstacles were consistent in all six countries surveyed. As such, multistakeholder and regional joint actions are needed to enhance digital financial inclusion in the region.
"Digital literacy and financial literacy are both critical not only to raise financial inclusion but also to enabling ASEAN's digital generation to navigate financial services safely and seamlessly," said Santitarn Sathirathai, Group Chief Economist at Sea, a Singapore-based global consumer internet company. "We have seen from the survey how digitalization can promote more inclusivity in finance for underserved groups such as rural dwellers and micro businesses. Raising digital and financial literacy can help to further increase access to financial services. And we also found that different groups have different learning needs. These call for multistakeholder actions to design targeted approaches in financial literacy education."
"The future of ASEAN's digital economy can be even brighter with collaboration from all relevant stakeholders to address identified challenges in a timely and coordinated manner. We sincerely hope that insights revealed in this report will inform impactful actions towards an inclusive future for ASEAN's economy and people," added Joo-Ok Lee, Head of the Regional Agenda, Asia-Pacific, World Economic Forum.
Small Business, Big Problem: New Report Says 67% of SMEs Worldwide Are Fighting for Survival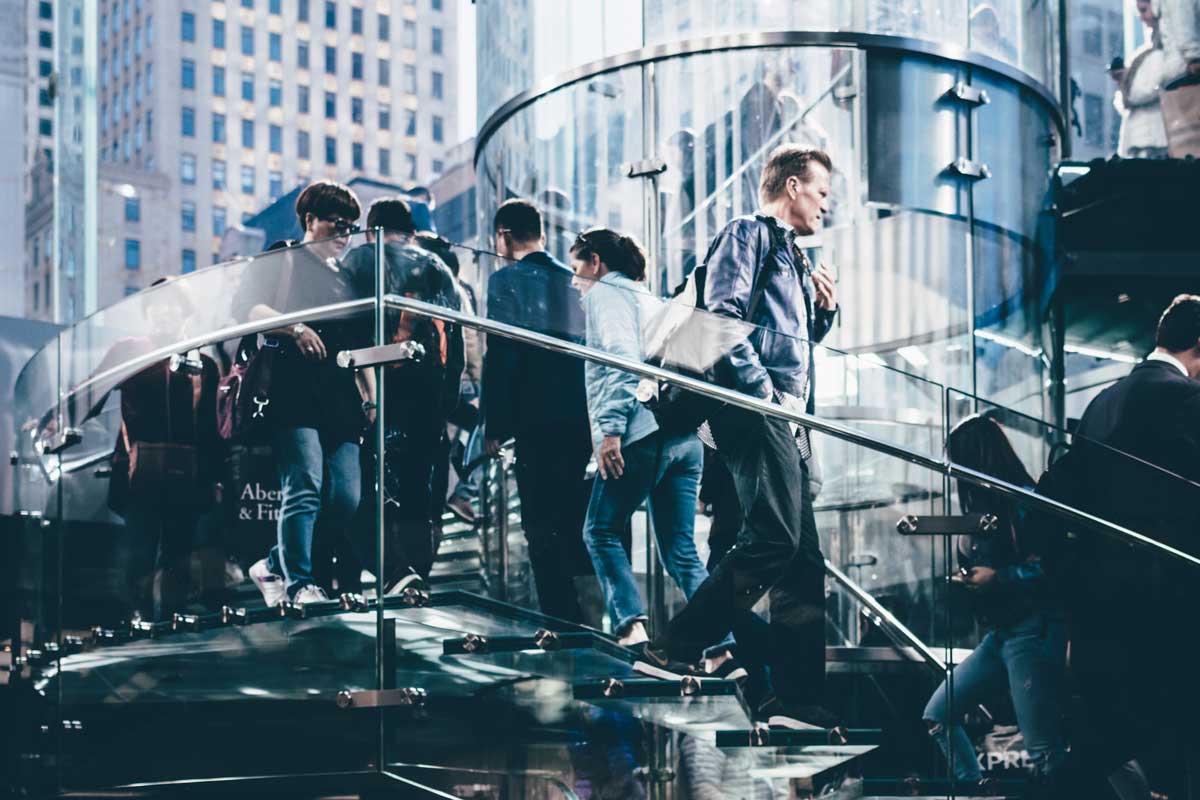 Small- and medium-sized enterprises (SMEs) and mid-sized companies are the backbone of the global economy. They create close to 70% of jobs and GDP worldwide. But, amid warnings of a global recession, research from the World Economic Forum and the National University of Singapore Business School indicates that 67% of executives from SMEs cite survival and expansion as their main challenge.
They mention low margins, the challenge of scaling the business and expanding to new markets, and clients/consumers as the main pressure points.
The report, Future Readiness of SMEs and Mid-Sized Companies: A Year On, looks at companies emerging from the pandemic. It builds on analysis of over 200 peer-reviewed articles and the quantitative and qualitative surveying of about 800 leaders and executives from SMEs and mid-sized companies. Business leaders also cite talent acquisition and retention (48%), culture and values (34%), funding and access to capital (24%), as well as non-favourable business policy environments (22%) as their biggest challenge.
The report also identifies pragmatic ways for smaller companies to embed future readiness into corporate strategies and highlights sustainability and digital transformation as two overlooked challenges. It focuses on how smaller companies can boost their resilience through stronger business frameworks. It also highlights how their high level of agility can benefit the development and implementation of:
– A strategic approach to talent management
– A staged approach to digital transformation
– Specific sustainability measures depending on the company's level of maturity in this space
While smaller companies can increase their future readiness, the wider policy environment – such as the infrastructure for digital trade and finance – has a direct and important impact on their ability to thrive. It is, therefore, key for policy-makers, investors and other stakeholders to do what is in their capabilities to contribute to building the future readiness of this segment of the economy.
"The business community is stepping up to tackle the biggest issues facing the world. SMEs and mid-sized companies are key enablers in this pursuit. This report sheds light on some key opportunity spaces for SMEs and mid-sized to do exactly that," said Børge Brende, President, World Economic Forum.
Rashimah Rajah, Professor at the National University of Singapore and co-lead author of the report, added: "SMEs and mid-sized companies have unique strengths in their ability to pivot their business models to be more future ready and, by hiring and developing the right talent, they can mobilize positive internal and external change faster than larger companies. However, to fully realize their potential, they also need the support of policy-makers in recognizing their credentials as well as in rewarding sustainability initiatives."
The report was developed in collaboration with the National University of Singapore Business School, as well as with expert contributions from UnternehmerTUM, Aston Business School, TBS Education, the Aspen Institute, Asia Global Institute and the International Chamber of Commerce.
The World Economic Forum will be leveraging the insights generated in this report to further support SMEs and mid-sized companies in their future-readiness journey. This will be done through the creation of additional resources including the continuous development of the Forum's self-assessment and benchmarking tool on future readiness, as well as the creation of a space for informal peer-to-peer learning between companies as well as meet-ups with key experts.
With some of the key insights of the report coming from the New Champions Community, the Forum aims to amplify the voices of purpose-driven mid-sized businesses. This community and its more than 100 members share and learn from best practices, proven innovations and support new partnerships for the common good in the mid-sized landscape.
The Forum is now accepting applications from forward-looking mid-sized companies that are pioneering new business models, emerging technologies and sustainable growth strategies.