COVID-19: Preparations for southern flu season must be a priority
Despite the ongoing global response to COVID-19, the world cannot lose sight of the significant public health risk posed by influenza, which affects every country every year and takes its own deadly toll, World Health Organization (WHO) Director General, Tedros Adhanom Ghebreyesus, said on Monday.
"As we enter the southern hemisphere influenza season…we must ensure influenza remains a top priority", the agency chief said during his media briefing. "Co-circulation of COVID-19 and influenza can worsen the impact on health systems that are already overwhelmed."
Globally, more than 7.8 million cases of COVID-19 and more than 430,000 deaths caused by the virus have been reported to WHO to date, he said. More than 100,000 cases have been reported each day for the last two weeks – almost 75 per cent of them from 10 countries in the Americas and South Asia.
"Countries must stay alert to the possibility of resurgence," he said. Just last week, China reported a new cluster of cases in Beijing after more than 50 days without a single case in the city. With more than 100 cases now confirmed, the origin and extent of the outbreak are being investigated.
'Highly Functional' System
At the same time, he said more than 500 million people are vaccinated against flu each year, based on recommendations made by WHO on the composition of flu vaccines. To know which viruses are circulating, WHO relies on information reported by 125 countries through the Global Influenza Surveillance and Reporting System, which the agency uses to make recommendations for the composition of flu vaccines.
"The infrastructure, people, skills and experience built up through [this system], WHO Collaborating Centres and National Influenza Centres have been the foundation for detecting COVID-19", Tedros explained. However, the system – in place since 1952 – is experiencing significant challenges, with flu surveillance either suspended or declining in many countries, and a "sharp" decline seen in the sharing of flu information and viruses, due to the COVID-19 pandemic.
Dramatic fall in flu testing
Compared with the last three years, there has been a dramatic decrease in the number of specimens tested for influenza globally, Tedros said, along with a 62 per cent drop in virus shipments to WHO Collaborating Centres and a 94 per cent fall in the number of flu viruses with genetic sequence data uploaded to the Surveillance and Response database.
"These decreases due to a combination of issues, including the repurposing of staff and supplies, overburdened laboratories and transport restrictions", he said. The disruptions could lead to the loss of capacities for detecting and reporting new influenza viruses with pandemic potential.
Tedros pointed to WHO guidance on how to integrate surveillance for COVID-19 into routine influenza surveillance as an efficient a way to track the two respiratory illnesses. "This is not only cost-effective", he said. "It's also essential for protecting the world against the next flu season."
Wenqing Zhang, Director of WHO's Global Influenza Programme, agreed that there will always be competing disease priorities or threats. "But influenza is always there", she said. "This is really a very solid and highly functional foundation…to monitor influenza."
Every COVID-19 case must be tracked
More broadly, Maria Van Kerkhove, technical lead on COVID-19, fielded questions on safely handling protests taking place in many countries. It is important to consider whether the area is one of active virus transmission and whether there are ways to keep people physically distanced. If someone falls ill, a system must be in place to quickly detect and monitor any subsequent cases.
"Any opportunity where people are in crowded places and the virus is present, and appropriate proper measures are not in place, the virus can transmit", she clarified. "Every single case of COVID-19 is significant and must be followed up and cared for appropriately."
New clusters, always a concern
To that point, Dr. Michael Ryan, Executive Director of WHO's Health Emergencies Programme, said the emergence of new clusters always raises a concern, especially when the driver is not recognized. WHO recommends taking immediate measures that involve investigating thoroughly, testing, isolating and quarantining contacts. These efforts have led to virus containment, whether related to religious communities, markets, migrant dormitories or other settings.
Beijing is a dynamic and connected city, he added, and the level of concern is reflected in the response of Chinese authorities to the latest outbreak, in the capital. A WHO team based in Beijing, led by country representative and supported by epidemiologists permanently embedded there, are working with China's Center for Disease Control and Prevention. WHO may supplement its country office in the coming days as the investigation develops.
As to the risks of air travel, he said WHO is advising the International Civil Aviation Organization (ICAO) and the International Air Transport Association and will issue considerations for travellers in the coming days. "There is no zero risk in any environment," he stressed. If someone falls ill, the ability to track anyone who has been on the plane is essential. "We need to make the air travel experience as safe as possible."
Rights experts call for end to violence against women in Tigray conflict
Experts appointed by the UN Human Rights Council have called for urgent action to end violence against women and girls caught in the Tigray conflict in northern Ethiopia.
In a statement issued on Friday, they expressed grave concern about the widespread sexual and gender-based violence attributed to Ethiopian, Eritrean, Tigray and Amhara forces, as well as allied militia.
These incidents constitute some of the most egregious violations of human rights and humanitarian law, according to the experts.
'A deliberate strategy'
"They appear to have been used as part of a deliberate strategy to terrorize, degrade and humiliate the victims and the ethnic minority group that they belong to with acquiescence of the State and non-State actors' parties to the conflict," they said.
"These brutal acts have devastating physical and psychological impacts on the victims, which are exacerbated by the lack of access to assistance, support and redress for survivors."
The UN continues to voice alarm over the war in Tigray, which began just over a year ago. Last month, the UN Human Rights High Commissioner, Michelle Bachelet, noted that the conflict has been marked by "extreme brutality".
Cases under-reported
The rights experts said although the exact prevalence of gender-based violence is unknown, estimates are shocking.
From November 2020 through June of this year, some 2,204 survivors reported sexual violence to health facilities across the Tigray region.
Furthermore, one of the one-stop centres reported that the majority of victims, or 90 per cent, were underage girls, and estimated that visits have quadrupled since the conflict began.
However, the experts said these figures are an underestimation of the true extent of gender-based violence being committed. Cases are severely under-reported due to fear, stigma and inability to access health or support centres.
"Despite the humanitarian situation, proper access to facilities is vital to ensure adequate care, for instance for women and girls at risk of developing life-threatening infections, or to allow for abortion for women and girls who become pregnant as a result of rape," they stressed.
Displaced women vulnerable
The experts reported that the violence occurred in both rural and urban areas, in the victims' homes or in places where they were sheltering.
In some cases, women and girls were raped because of their perceived or actual political affiliation, to pressure them to reveal the whereabouts of their male relatives, or as acts of revenge.
"Internally displaced women and girls in Ethiopia, and Eritrean refugee women and girls living in the Tigray region, have been particularly exposed to sexual violence. Eritrean women and girls, specifically, have been seriously affected by the conflict and doubly victimized," the experts said.
"In addition to the grave consequences of sexual violence, most victims have also been harmed in other ways by the conflict including by having close relatives killed."
Respect and protect
The UN experts reminded parties to the conflict of their duty to respect and protect human rights, and to prevent violations in any territory under their control.
They also urged the sides to implement recommendations contained in a joint report by the Ethiopian Human Rights Office and its UN counterpart.
Those recommendations include taking immediate measures to protect women and girls from rape and other forms of gender-based violence, providing redress to victims, facilitating immediate access to health care, and ensuring independent and impartial investigation of all incidences of sexual violence.
Role of UN experts
The 14 experts who issued the statement receive their mandates from the UN Human Rights Council, which is based in Geneva.
They monitor specific country situations or thematic issues, such as violence against women, discrimination against women and girls, and the rights of internally displaced persons.
The experts are independent of the UN and serve in their individual capacity. As such, they are not UN staff, nor are they paid by the Organization.
'Bodyright' campaign launched, to end rise in gender-based violence online
Corporate logos and Intellectual Property (IP) receive "greater protection online than we do as human beings", the UN's women's health agency that works to end gender-based violence, UNFPA, said on Thursday, launching a new bodyright campaign to help shield bodies and minds from cyber violence.
"It's time for technology companies and policymakers to take digital violence seriously", said UNFPA Executive Director Natalia Kanem -"right now".
The bodyright campaign highlights that corporate logos and copyrighted IP are more highly valued and better protected online than images of human bodies, which are often uploaded to the Internet without consent, and used maliciously.
The ⓑ symbol – which can be added to any image directly via Instagram stories using stickers, or by downloading it from the webpage – aims to hold policymakers, companies, and individuals to account while simultaneously driving the message that women, girls, racial and ethnic minorities, the LGBTQ+ community, and other marginalized groups are valued and will not be violated online.
The new frontier
Relentless, borderless and often anonymous, Dr. Kanem called the online world "the new frontier for gender-based violence".
And the reality is that people do not own their bodies online.
From cyberstalking and hate speech, to so-called doxxing (publishing private or identifying information about an individual) and the non-consensual use of images and video, such as deepfakes (whereby a person in an existing image is replaced with someone else's) – online violence is rife. 
Many countries lack laws which make online violence illegal, leaving anyone trying to remove exploitative images of themselves with few legal rights, and a long process for those who try to enforce those rights which do exist.
Human rights infringement
When someone infringes on music or film copyright, digital platforms remove the content immediately.
Governments have passed laws making copyright infringement illegal and digital platforms have devised ways to identify and prevent unauthorized use of copyrighted material.
These same protections and repercussions must also extend to individuals and their photos, says UNFPA. 
The bodyright campaign
From London and of Ghanaian and Nigerian heritage, award winning poet and spoken-word artist Rakaya Fetuga, has authored and performed poetry for the campaign that communicates the impact of online violence and the novel concept of bodyright.
And to advocate for action from Governments, policymakers, tech companies and social media platforms, UNFPA has launched a Global Citizen-hosted petition, that demands tangible action to end digital violence and abuse.
16 Days of Activism
The bodyright initiative is part of the wider 16 Days of Activism against Violence Against Women campaign, which runs until 10 December. 
UNFPA has also launched "The Virtual Is Real" website, which features stories of victims and survivors of digital violence from around the world, alongside innovative work done by UNFPA to address this human rights violation.
According to the Economist Intelligence Unit, 85 per cent of women with access to the internet reported witnessing online violence against other women, and 38 per cent have experienced it personally.
Moreover, some 65 per cent of women surveyed have experienced cyber-harassment, hate speech and defamation, while 57 per cent have experienced video and image-based abuse and 'astroturfing', where damaging content is shared concurrently across platforms.
GCC returns to growth amid high oil prices and strong responses to COVID-19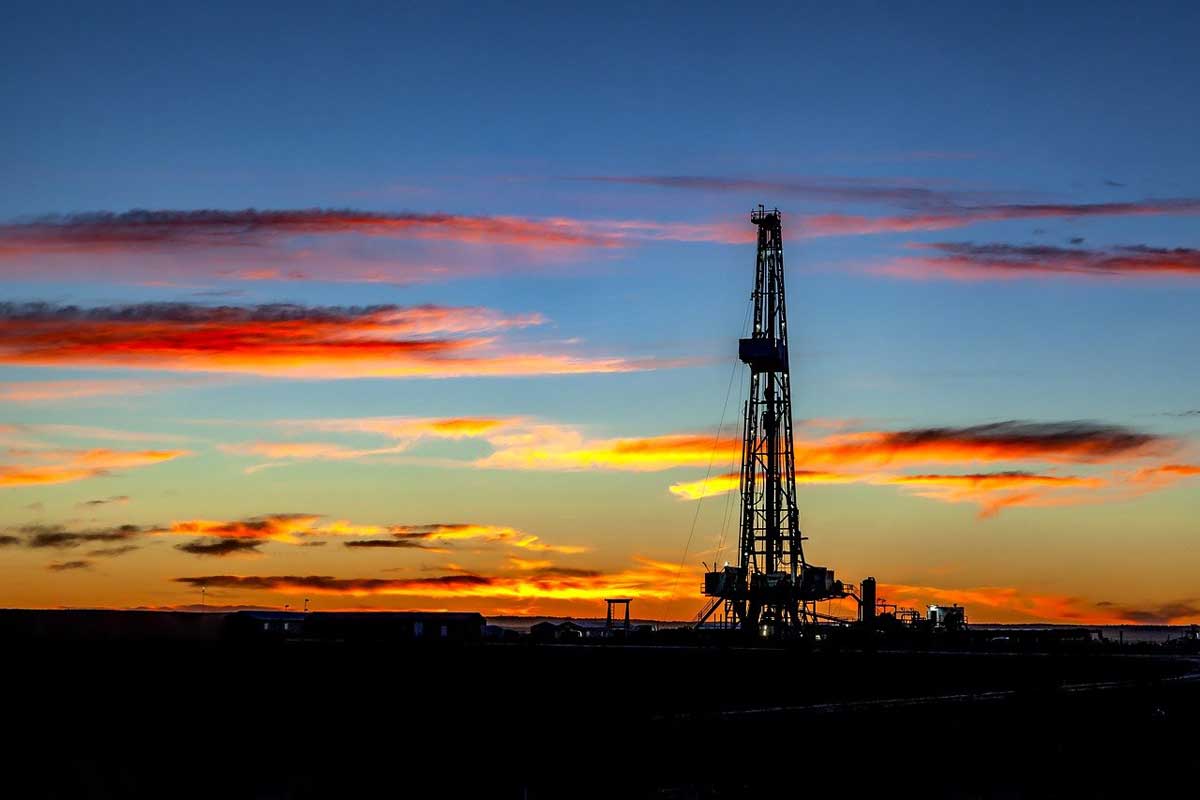 Gulf Cooperation Council (GCC) economies are expected to return to an aggregate growth rate of 2.6% in 2021, according to the latest issue of the World Bank Gulf Economic Update (GEU), "Seizing the Opportunity for a Sustainable Recovery." The six-member GCC is composed of the United Arab Emirates, Saudi Arabia, Qatar, Oman, Kuwait, and Bahrain.
Their robust recovery, which is due to stronger oil prices and the growth of non-oil sectors, will accelerate into 2022 as OPEC+-mandated oil production cuts are phased out and higher oil prices improve business sentiment and attract additional investment. These favorable oil market conditions have shrunk fiscal and external imbalances as export earnings recover. However, the outlook in the medium-term is subject to risks from slower global recovery, renewed coronavirus outbreaks, and oil sector volatility.
The World Bank's latest GEU report focuses on addressing the wage bill in the GCC—the amount of government spending devoted to the salaries and benefits of state employees. Well-paid, public sector jobs are part of the region's social contract, as well the free health care, education, social security benefits, and subsidized housing and utilities which citizens are often also offered.
"With high population growth and limited options in the private sector, the wage bill has become unsustainable in some GCC countries, as it is a large part of government spending and of the economy overall," said Issam Abousleiman, World Bank Regional Director for the GCC. "Given their improved fiscal situation, this is an opportune time for GCC governments to accelerate their reforms agenda and reach the goals they set for themselves."
According to the report, the average GCC wage bill over the past two decades has exceeded the Organisation for Economic Co-operation and Development (OECD) average, except in Qatar and the UAE. Many GCC countries have public sectors that are well within OECD norms size-wise, in terms of the numbers of employees. However, public servants are paid a wage premium of between 50–100%, which results in a high wage bill relative to the countries' total spending and GDP.
Despite the oil price crash, spending on the wage bill and the numbers of people employed in the public sector have both risen inexorably upwards. Kuwait's 2022 budget allocated KWD 12.6bn (about US$42bn) for salaries and benefits, or 55% of its total expenditure. Other countries in the GCC are in a similar position: Oman's wage bill has doubled in the past decade despite efforts to cap its growth. Saudi Arabia's allowances for civil servants rose from SAR 44bn in 2016 to SAR 148bn in 2019 and now form more than a third of the government's total wage bill.
These high wage bills are adding excessive pressure to GCC budgets, especially in countries with fewer resources and limited fiscal buffers. In consequence, most are either introducing or expanding their tax bases, trimming back benefits, and exploring early retirement options for some staff. Rather than providing a prescriptive solution in their report, World Bank economists highlight some of the options adopted by other countries and suggest GCC countries reach consensus among stakeholders before moving forward.