What If A North Korea Nuclear Crisis Should Coincide With Election Loss For Donald J. Trump?
"I hold despicable, and always have, anyone who puts his own popularity before his country."-Sophocles, Antigone, Speech of Creon, King of Thebes
Democrat presidential candidate Joe Biden worries audibly that Donald Trump could "steal" the upcoming election, including a once-inconceivable concern that this incumbent might simply refuse to vacate the White House. Though any such expressed fear would have been preposterous prima facie in ordinary times, these are notordinary times. Indeed, if a bad election outcome should somehow coincide with a North Korean nuclear crisis,[1] the already-ominous "Biden Scenario" about Trump could prove relatively benign.[2]
The underlying and exceedingly complex strategic issues involved here will not be resolved by a politician's whim or by intellectual faint-heartedness,[3] whether by persons already in government or those still merely "aspirational." Inter alia, regarding nuclear decision-making in Washington, there are many intersecting circumstances that will need to be considered, including the more-or-less unpredictable effects of a stubbornly-escalating disease pandemic. Making all the densely critical issues even more difficult to anticipate or resolve, these effects of "plague" could fall differentially (that is, equally or unequally) on the two contending nation-states.[4]
In any event, we should begin any corresponding analyses at the beginning. Concluding his Singapore Summit with Kim Jung Un back in June 2018, President Trump returned home offering unwarranted reassurances that "there is no longer any nuclear danger from North Korea." Though an absurd extrapolation from his visceral personal "diplomacy," a patently absurd extrapolation, this unsupportable comment was quickly brushed aside by trump's solidly-ardent supporters. "What further need might Trump have," went their corollary queries, "for intellectual preparations?" Plainly, we were then to "learn" from this president, all that could ever be needed to deal satisfactorily with a nuclearizing adversary was a proper presidential "attitude."
Understandably, this uncannily anti-intellectual presidential stance has led to a continuously unstable US-North Korea nuclear relationship. Since the time of the Singapore Summit, that adversarial country has actually accelerated all tangible efforts in refining and expanding its national nuclear forces and infrastructures. Now, to wit, Pyongyang explicitly rejects any further ties or negotiations with Trump. "Never again will we provide another package to be used for achievements without receiving any returns," said North Korean Foreign Minister Ri Son Gwon on June 12, 2020.
Though already true by definition, Gwon felt motivated to add: "Nothing is more hypocritical than an empty promise."
Going forward, Donald Trump will have to rely upon much more than a conspicuously belligerent nationalism in this increasingly perilous dyad.[5] The core problem is that this American president, like any other "Mass Man," a term used insightfully by 20th century philosophers Carl G Jung and Jose Ortega y' Gasset, thinks against Reason. More precisely, in Ortega's selective terminology, the man of the Mass or the Crowd (a comparable term favored by 19th century Danish thinker Soren Kierkegaard[6]) "has no energy to spare for Reason. He learns only in his own flesh."
There is something to be learned here. In preparing for inevitably complex crisis bargaining with North Korea, America will require presidential leadership that thinks far beyond what is palpable in its "own flesh." It will require leaders who read and analyze diligently rather than annoyingly turn away from all challenging strategic materials.[7] For the moment, of course, US President Donald Trump is anything but such an enlightened leader. This open loathing of all serious thought by America's head of state is utterly obvious and unambiguous.[8]
"I love the poorly educated" affirmed Donald Trump during the 2016 campaign. This was as if to remind voters that he, an aspiring president but otherwise just like them (the "mass" or "crowd") has no use for any serious learning, erudition or study. Why should he? Wouldn't every problem he could face promptly melt away in the face of a proper presidential "attitude?"
There is more. In preparing for nuclear negotiations with North Korea – preparations that we already know he will find objectionably complicated – Donald Trump will have little precedent upon which to rely.[9] When considered together with this president's verifiably limited capacity to succeed in any complex international negotiations, the United States has much to worry about. In essence, in what quickly emerges as the "best case scenario," Mr. Trump would gratefully hand over any moment-by-moment crisis deliberations to his most senior military and intelligence agency deputies.
For the most part, those who he had himself selected would be unequal to the preparation-requiring task. At that very late stage, moreover, it could quickly fall disproportionately upon "the generals" to save us. This ought not to be taken, however, as a necessary "positive." These military leaders, too, because of the unprecedented nature of such a nuclear crisis arising between asymmetrical adversaries, would expectedly be guided by visceral, "seat-of-the-pants" or derivative (from pre-nuclear standoffs) calculations. Among other concerns, just because the United States nuclear capacity would presumptively be "more powerful" than North Korea's, this would not automatically signify a US bargaining advantage.
For one thing, even a relatively "small" North Korean nuclear force could threaten and produce "unacceptable damage" to the United States or to its variously dependent regional allies in Japan and/or South Korea.[10]
None of this represents a per se criticism of "the generals" by any means. It is merely an inescapable acknowledgment (1) that scientific probabilities must always be based upon the determinable frequency of pertinent past events; and (2) in this case there have been no pertinent past events. Whatever ultimately unravels between Washington and Pyongyang, therefore, any such genuinely unique ventures in competitive risk-taking between two unequal enemies will have to be navigated in uncharted waters.
There is still more. The experiential uniqueness would be mutual. Still, such mutuality would not necessarily prove to be in the best interests of the United States. This is because an overly confident Kim Jung Un and/or Donald Trump could generate a more-or-less uncontrollable cycle of move and counter-move, an out-of-control escalation leading inexorably toward some mutual atomic catastrophe.
President Donald Trump and his counselors ought never forget that this sort of rapid cycle deterioration could be rendered incrementally more precarious as a result of unforeseen interactions between one side's fully executed moves and the other's. In more technical terms, any such perilously opaque interactions would be known correctly as "synergies."[11] As there are no extant experts on nuclear war[12] – not in the United States, not in North Korea, and not anywhere on this persistently beleaguered planet – there could even emerge a hideously bewildering "synergy of synergies."[13]
Formally, this conspicuously indecipherable sort of multilayered and overlapping intersections is what computer scientists are sometimes apt to call "cascades."
All things considered, whatever the relevant political context (e.g., the expected presidential election outcome), Mr. Trump should proceed in any impending North Korean crisis with exquisite prudence and a corresponding caution, recalling at every point of concession and demand the inherently limited body of available strategic thought. At the same time, he and his counselors will need to bear closely in mind that while nuclear war avoidance should remain the most important and ongoing legal objective,[14] maintaining "escalation dominance" would also be pronouncedly central to American national security. In such utterly difficult and many-sided matters, US success will require an almost unimaginably meticulous "balance," a tenuous level of analytic equilibrium that has rarely ever been witnessed or expected.[15]
There is more. Despite his generally dismissive attitude toward learning and professional preparation, President Trump's strategic plan for North Korea ought never be constructed ex nihilo, out of nothing. Nonetheless, this plan, ipso facto, must still be the intended result of assorted deductions or extrapolations drawn more or less skillfully from pre-nuclear forms of conflict management.[16] For these deductions and extrapolations ever to be up to the expectedly herculean intellectual task at hand, they must accurately represent the correctly-determined outcome of dialectical modes of military reasoning.
What exactly does this mean? Plato, in the middle dialogues, describes the dialectician as the one who knows best how to ask and then answer sequential questions. Two and a half thousand years later, even in the currently advanced computer age, it is this person or persons who should be placed in charge of reaching valid and effectively purposeful strategic outcomes. These are not people who learn only "in their own flesh." On the contrary, they are the indispensable analysts who are vastly more comfortable with "preparations" than with "attitude."
The conclusions are unmistakable. America's key strategists and negotiators must employ more than "common sense" thinking or crude publicity-centered methods drawn from reality television shows or raw commerce. In essence, they must become or at least learn to become very capable dialecticians.
Among other things, this ancient scientific method of seeking answers by correct and sequential reasoning remains best suited for handling any North Korean nuclear crisis now lying ahead. To be sure, there is no elaborate computer program or algorithm that can possibly substitute for actually mastering such disciplined reasoning. Now needed to rescue the United States from certain corollary and prospectively expanding nuclear hazards are sufficiently imaginative human beings, most notably dedicated thinkers who have long been nurtured by impressively broad sectors of knowledge and learning, not just by the latest in vogue statistical techniques or computer technologies.
There is more. In all expectedly nuanced presidential deliberations with the North Koreans, America might sometimes do better to rely, at least in part, on talented diplomats, poets, philosophers and mathematicians than on career soldiers. Significantly, in the grievously measureless history of warfare, the military professional has more than just occasionally made distressingly consequential mistakes. Looking ahead, Americans should be demanding that trained strategists carefully avoid future errors in planning what is still an altogether unique form of warfare, one for which their formal training has been largely extraneous and with which they could have had absolutely no tangible acquaintance.
For the United States, the North Korea crisis, whether protracted or episodic, will immediately become a contest of "mind over mind," and not just one about "fire and fury" or "falling in love." This is no longer a time for sterile clichés and embarrassingly empty presidential witticisms. Earlier, President Trump had said of his special relationship with Kin Jung Un: "We fell in love."
Plainly, it has been a short and conspicuously ill-fated "romance."
During any upcoming diplomatic struggle, belligerent nationalism from Donald Trump will offer us nothing more than gratuitous presidential buffoonery. Here, hopefully, each side, as long as it is still able to remain recognizably rational, will seek "escalation dominance" without simultaneously endangering its own national survival. If the American side should sometime calculate that its North Korean counterpart is not fully rational, the apparent incentives to undertake far-reaching military preemptions could then become overwhelming.
What then?
This occasion would not be a matter for the intellectually faint-hearted, even if the American calculation on enemy rationality should turn out to be wrong. Also relevant here would be certain understandably anticipated prospects of any North Korean plans to "preempt the preemption," cautionary scenarios concerning anticipatory self-defense that could make compelling strategic sense in Pyongyang.[17] Predictably, President Kim's closest military counselors could sometime seek to clarify for their leader that the United States would have considerable damage-limiting advantages to striking-first, especially while North Korea's nuclear weapon and ballistic missile assets were still evidently in early stages of development and still relatively few in number.
If push comes to shove, especially in the midst of a dissembling presidential election, Donald Trump could decide to undertake selective military action against North Korea. In response, Pyongyang – then having no realistic option to launching certain presumptively gainful forms of armed reprisal – could choose to strike American military forces in the region, and/or certain other carefully selected targets in Japan, Guam, or South Korea. Them whatever North Korea's preferred configuration of selected targets, Kim Jung Un's retaliatory blow would likely be designed not to elicit any unacceptably massive (possibly even nuclear) American counter-retaliations.
Assuming enemy rationality, this assumption is persuasive even if Kim were correct that he had already the required range-capacity to strike American cities. Nonetheless, amid unprecedented circumstances of in extremis atomicum, virtually anything could happen.
If Trump should sometime decide to launch a defensive first-strike, a "preemption," perhaps as the apocalyptic apotheosis of Joe Biden's utterly worst fears, the North Korean response, whether rational or irrational, could be "disproportionate."[18] In that very unstable case, one rife with uncertain potential for a more continuously unfettered escalation, any contemplated introduction of nuclear weapons into the mix might not be rejected.
Not at all. What then?
There is more. Such an introduction would not necessarily have to originate on the American side. This sobering inference is unassailably valid, in part, because North Korea has previously displayed verifiable forms of nuclear weapons/ballistic missile capability. According to sources within the South Korean intelligence services, North Korea maintains approximately one hundred nuclear-related sites, including thirteen specific "Research Institutes." The same sources estimate thirteen to eighteen enriched uranium warheads, and at least thirteen different kinds of missiles.
The Pukguksong 1and 2; and Hwasong – 12, 13, and 14, can allegedly reach targets up to 12,000 kilometers from launch site.[19]
In any such escalating circumstances, Mr. Trump could settle upon using a "mad dog" strategy vis-à-vis President Kim. The American leader could render himself dependent upon an untested strategy of pretended irrationality, or what I have frequently called in my own published books and monographs (produced over the past fifty years) the "rationality of pretended irrationality."Any such belligerent dependence, while intuitively sensible and compelling to Mr. Trump, could backfire, thereby opening up an irreversible path to certain potentially unstoppable escalations.
If, on the other hand, President Donald Trump's defensive first strike against North Korea were recognizably less than massive, a fully rational adversary in Pyongyang might determine that his own chosen reprisal should be correspondingly "limited." But if Mr. Trump's consciously rational and systematically calibrated attack upon North Korea were wittingly or unwittingly launched against an irrational enemy leadership, the response from Kim Jung Un could then be an "all out" retaliation. Plausibly, such an unanticipated response, whether nuclear or non-nuclear, would be directed at some as yet undeterminable combination of U.S., South Korean, and Japanese targets.
Cumulatively, this sort of response could inflict substantial or even catastrophic harms. North Korea's unconventional weapons already include biological agents (Pyongyang maintains three Biological Research Institutes within the country's National Academy of Sciences) and chemical ordnance (currently estimated at 5,000 tons of weaponized material). Even a perfectly rational North Korean leadership could sometime calculate that all-out retaliations would make perfect strategic sense.
In facing off against each other, even under optimal assumptions of mutual rationality, both President Trump and President Kim Jung Un would have to concern themselves with all possible miscalculations, errors in information, unauthorized uses of strategic weapons, mechanical or computer malfunctions and myriad nuances of cyber-defense/cyber-war. In other words, even if both President Trump and President Kim were abundantly capable, humane[20] and focused – a markedly generous assumption, to be sure – northeast Asia might still descend rapidly toward some form or other of uncontrollable nuclear war. If this dire prospect were not already sobering enough, it is also reasonable to expect that the corresponding erasure of a once-prevailing nuclear taboo would substantially heighten the likelihood of nuclear conflict in other parts of the globe, especially southwest Asia (e.g., Pakistan and India), and/or the Middle East (e.g., Israel and Iran).
Regarding the given Middle East scenario, a war between Israel and Iran could still be nuclear if the Islamic Republic were not yet in the Club. Here, for whatever reasons, correctly or incorrectly, lawfully or unlawfully, the Israeli side would accept the rationality of using some elements of its nuclear arms against a non-nuclear Iran.
When Pericles delivered his famous Funeral Oration, it was to express confidence in an ultimate victory for Athens. Simultaneously, as recalled by Thucydides, the Greek historian of the Peloponnesian War (431 – 404 BCE), Pericles had expressed variously deep fears about self-imposed setbacks along the way. "What I fear more than the strategies of our enemies," lamented Pericles, "is our own mistakes."
Today, as US President Donald Trump must prepare to face off capably with Kim Jung Un, perhaps even at a time coinciding with the 2020 election, the expected consequences of American mistakes could be vastly destructive, perhaps even authentically intolerable. It follows that in choosing a cost-effective style of escalation and negotiation with Pyongyang in such circumstances, the United States must remain wary of locking in to any lethal pattern of interaction for which the other side's reaction must likely or invariably be deeply harmful to the United States. More precisely, Mr. Trump and his counselors must continuously and vigilantly refrain from offering any provocation for which the unpredictable North Korean adversary could then have only one "rational" response, nuclear war.
We began this informed strategic dialectic with a uniquely fearful hypothesis; that is, that the risks of a genuine nuclear crisis with North Korea could be purposely and wrongly enlarged by Donald Trump. In this plainly menacing scenario, the inexcusable presidential enlargement could sometime become unmanageable or even existential. Then, concerning the specific "Biden Scenario," America would have opened itself up to literally unprecedented military harms,[21] the result of its wholly incapable president's near-total preoccupation with personal image and nefarious self-promotion. Recalling ancient Greek playwright Sophocles' Antigone, we would be reminded after the fact of what can happen when a leader places his own presumed popularity "before his country."
Though himself entirely unfamiliar with both world and US national history, Donald Trump's malfeasance in this worrisome scenario could prove staggering. In essence, it could represent the ultimate presidential dereliction, one displaying various egregious violations of both US Law and international law[22] and an irremediable opening to an enemy's existential attack. Not to be ignored is that even this presumptively worst case scenario could be further exacerbated by a still-uncontrolled biological plague.
There is only one sensible way to "give the lie" to any such intolerable outcomes. It is to ensure that Americans never again elect a president who thinks and learns only "in his own flesh."
---
[1] In specifically legal terms, there would likely be jurisprudential uncertainties concerning whether or not an authentic state of war obtained. Under international law, which has long been "incorporated" into US law, the question of whether a formal condition of war exists between adversarial states is inherently unclear. Traditionally, a "formal" war was said to exist only when a contesting state issued a formal declaration of war. The Hague Convention III codified this position in 1907. This Convention provided that hostilities must not commence without "previous and explicit warning" in the form of a declaration of war or an ultimatum. See Hague Convention III on the Opening of Hostilities, Oct. 18, 1907, art. 1, 36 Stat. 2277, 205 Consol. T.S. 263. Presently, a declaration of war may be tantamount to a declaration of criminality because international law prohibits aggression. See Treaty Providing for the Renunciation of War as an Instrument of National Policy, art. 1, 46 Stat. 2343, 94 L.N.T.S. 57 (also called Pact of Paris or Kellogg-Briand Pact), August 27, 1948; Nuremberg Judgment, 1 I.M.T. Trial of the Major War Criminals 171 (1947), portions reprinted in Burns H. Weston, et. al., International Law And World Order 148, 159 (1980); U.N. Charter, art. 2(4). A state may compromise its own legal position by announcing formal declarations of war. It follows that a state of belligerency may obtain without formal declarations, but only if there exists a recognizable "armed conflict" between two or more states and/or at least one of these states considers itself to be "at war."
[2] A North Korean nuclear crisis is used here as example because it would be both plausible and potentially catastrophic, but there are other conceivably pertinent sources of presidential deflection, e.g., an India-Pakistan nuclear crisis, and/ or a dramatic nuclear breakthrough by Iran.
[3] Anticipating political indifference to strategic complexity, Clausewitz warned presciently in his classic On War: "Everything is very simple in war, but the simplest thing is difficult."
[4] The multiple problems here stemming from complexity and intersection bring to mind the Clausewitzian concept of "friction." This always-sobering consideration usefully emphasizes various recurring and core elements of pertinent decisional difficulty. See Carl von Clausewitz, On War, especially Chapter VI, "Friction in War."
[5] In this connection, one must recall Donald Trump's core philosophy of belligerent nationalism, an "America First" dogma fundamentally contrary to the basic principles of international law. Inter alia, international law is an integral part of the legal system of all states in world politics, and assumes a reciprocally common obligation of states to supply reasonable benefits to one another. This immutable assumption of jurisprudential solidarity is known formally as a "peremptory" or jus cogens expectation, that is, one that is never properly subject to question or reversal. It can be discovered early in Justinian, Corpus Juris Civilis, Hugo Grotius, The Law of War and Peace (1625) and Emmerich de Vattel, The Law of Nations or Principles of Natural Law (1758). Later, it was given special prominence by William Blackstone in his foundational (for the United States) Commentaries on the Law of England.
[6]The Kierkegaardian concept of "crowd" is also roughly analogous to German philosopher Friedrich Nietzsche's "herd" or Sigmund Freud's "horde."
[7] See, by this writer, at Harvard Law School, Louis René Beres https://harvardnsj.org/wp-content/uploads/sites/13/2020/04/Beres_Complex-Determinations_v2.pdf
[8] In narrowly legal terms, either the United States or North Korea could (especially amid so many contextual uncertainties) commit "aggression." For the specified crime of aggression under international law, see: Resolution on the Definition of Aggression, adopted by the UN General Assembly, Dec. 14, 1974. U.N.G.A. Res. 3314 (XXIX), 29 UN GAOR, Supp (No. 31), 142, UN Doc A/9631 (1975) reprinted in 13 I.L.M., 710 (1974).
[9] The atomic bombings of Japan in August 1945 do not properly constitute a nuclear war, but "only" the use of nuclear weapons in an otherwise conventional conflict. Significantly, too, following Hiroshima and Nagasaki, there were no other atomic bombs still available anywhere on earth.
[10] Professor Louis René Beres is the author of some of the earliest books on nuclear war and nuclear terrorism, including Terrorism and Global Security: The Nuclear Threat (1979); Apocalypse: Nuclear Catastrophe in World Politics (1980) and Surviving Amid Chaos: Israel's Nuclear Strategy (2016; 2018). His pertinent writings on this topic have been published in The New York Times; The Atlantic; Special Warfare (Pentagon); Modern War Institute (West Point); The War Room (Pentagon); World Politics (Princeton); Parameters: Journal of the US Army War College (Pentagon) International Journal of Intelligence and Counterintelligence; Harvard National Security Journal (Harvard Law School); Jurist; Modern Diplomacy; International Security (Harvard); Yale Global Online; The Brown Journal of World Affairs; Israel Defense (Tel-Aviv) and The Bulletin of the Atomic Scientists.
[11] See, by this writer, at Harvard Law School: Louis René Beres, https://harvardnsj.org/2015/06/core-synergies-in-israels-strategic-planning-when-the-adversarial-whole-is-greater-than-the-sum-of-its-parts/ See also, by this writer, at West Point (Pentagon): Louis René Beres https://mwi.usma.edu/threat-convergence-adversarial-whole-greater-sum-parts/
[12] In logic and scientific method, there can be no genuine "experts" on historically unprecedented events.
[13] Such bewildering interactions could shed light upon an entire global system's degree of order or disorder, a more focused view that would reflect what the physicists call "entropic" conditions. In part, at least, any such perspective could be dependent upon the pertinent decision-maker's subjective metaphysics of time. For a very early article by this author dealing with linkages between such subjective metaphysics and national decision-making processes, see: Louis René Beres, "Time, Consciousness and Decision-Making in Theories of International Relations," The Journal of Value Inquiry, Vol. VIII, No.3., Fall 1974, pp. 175-186.
[14] In precise words of Mr. Justice Gray, delivering judgment of the US Supreme Court in Paquete Habana (1900): "International law is part of our law, and must be ascertained and administered by the courts of justice of appropriate jurisdiction…." (175 U.S. 677(1900)) See also Opinion in Tel-Oren vs. Libyan Arab Republic (726 F. 2d 774 (1984)).Further, the specific incorporation of treaty law into US municipal law is expressly codified at Art. 6 of the US Constitution, the so-called "Supremacy Clause."
[15] In a still-broader jurisprudential sense, Donald Trump should be reminded that all states, but especially the leading actors, have a continuing legal obligation to "produce happiness" in world politics. Though intrinsically difficult to measure, a minimum threshold here would be to prevent overtly destabilizing prospects for expanding international warfare. Says Emmerich de Vattel, The Law of Nations (1758), "The first general law, which is to be found in the very end of the society of Nations, is that each Nation should contribute as far as it can to the happiness and advancement of other Nations."
[16] Under the law of armed conflict, these pre-nuclear forms – but potentially also certain post-nuclear ones – concern three categories of criminality: crimes of war; crimes against peace and crimes against humanity. These crimes are defined succinctly but authoritatively in the Charter of the International Military Tribunal ("The London Charter"), Aug. 8, 1945, art. 6(a) – (c), 59 Stat. 1546, 1547, 82 U.N.T.S. 279.
[17] This peremptory principle of anticipatory self-defense has its modern origins in the so-called Caroline Case, which concerned the unsuccessful rebellion of 1837 in Upper Canada against British rule. Following this landmark case, even the serious threat of an armed attack can sometimes be taken as sufficient legal justification for defensive military action. In more narrowly technical jurisprudence, the criterion of permissibility revolves around a danger presumed to be "instant, overwhelming, leaving no choice of means, and no moment or deliberation." Of course, during the first third of the nineteenth century, there could have been no conceivable thought of forestalling a nuclear attack.
[18] The specifically legal principle of proportionality is contained in the rules governing the resort to armed conflict (jus ad bellum) and in rules governing the actual conduct of hostilities (jus in bello). In the former, proportionality relates to self-defense. In the latter, it relates to conduct of belligerency. Proportionality is itself derivative from the more basic principle that belligerent rights are not unlimited (See notably Hague Convention No. IV (1907), Annex to the Convention, Section II (Hostilities), Art. 22: "The right of belligerents to adopt means of injuring the enemy is not unlimited").
[19] See Giancarlo Elia Valori, "How Global Powers Could Achieve a Denuclearized Korea," Israel Defense, June 27, 2017.
[20] Though normally not discussed in the context of strategic planning and nuclear war, human rights would be broadly affected by virtually any pertinent decisions. In this connection, the cornerstone of the human rights regime is the U.N.'s Universal Declaration of Human Rights, G.A. Res. 217A, U.N. Doc. A/810, at 71 (1948). This document, together with the following authoritative codifications, comprise what is generally called an International Bill of Rights: International Covenant on Economic, Social and Cultural Rights, 6 I.L.M. 360 (entered into force, Jan. 3, 1976); and International Covenant on Civil and Political Rights, 6 I.L.M. 368 (entered into force, Mar. 23, 1976).
[21] One may think here of the High Lama's warning in James Hilton's classic Lost Horizon: "The storm…this storm that you talk of….It will be such a one, my son, as the world has not seen before. There will be no safety by arms, no help from authority, no answer in science. It will rage until every flower of culture is trampled, and all human things are leveled in a vast chaos….The Dark Ages that are to come will cover the whole world is a single pall; there will be neither escape nor sanctuary."
[22] For authoritative sources of international law, see art. 38 of the Statute of the International Court of Justice: STATUTE OF THE INTERNATIONAL COURT OF JUSTICE, Done at San Francisco, June 26, 1945. Entered into force, Oct. 24, 1945; for the United States, Oct. 24, 1945. 59 Stat. 1031, T.S. No. 993, 3 Bevans 1153, 1976 Y.B.U.N., 1052.Court of Justice: STATUTE OF THE INTERNATIONAL COURT OF JUSTICE, Done at San Francisco, June 26, 1945. Entered into force, Oct. 24, 1945; for the United States, Oct. 24, 1945. 59 Stat. 1031, T.S. No. 993, 3 Bevans 1153, 1976 Y.B.U.N., 1052.
Trump Lost, Biden Won. Is Joe Biden's presidency a signal towards Obama's America?
Greek statesmen, Pericles once said, "Just because you don't take an interest in politics doesn't mean the politics won't take interest in you". The same is the case of United States politics which knowingly or unknowingly has an impact on world politics. That is why the result of the US elections are of great interest to states across the world. Although, for the United States, the goal is to maintain American primacy, to see a world in which the United States can use its predominant power to get its way, regardless of what others want. However, it is a fact that the political landscape of the United States has mostly been dominated by two parties, Republicans and Democrats, who not only differ in their ideas, policies, priorities but also in their approaches towards addressing the key issues facing the country. 
Comparing the two, we see the Republicans are more conservative in their approach as compared to the liberal Democrats. Therefore, the recent election in the US (2020), with Biden (Democrat) won and trump (Republican) lost is also a signal towards a changed approach in many issue areas The focus is to see, whether the new President, Joe Biden who remained the 47th vice president during Obama's administration for eight long years is going to follow the same lines as Barack Obama and whether he going to reverse the policies of Donald Trump?
Looking at first the climate change issues, President Joe Biden's plans to tackle it seems more ambitious than any of the US presidential candidates so far. Biden during his presidential campaign proposed $2trillion over four years to significantly escalate the use of clean energy in transportation, electricity and building sectors. His public health and environment platform planned the establishment of a climate and environmental justice division. He further intends to make the US electricity production carbon-free by 2035 with achieving net-zero emissions by middle of the century. Apart from all these, the most noticeable is President Joe Biden's promise to reverse Trump's plan to exit from the Paris climate agreement that was signed back in 2016 under Obama's administration.
As Joe Biden in response to the former President, Donald Trump's unilateral withdrawal from the agreement on 4th-Nov 2020, tweeted "Today, the Trump Administration officially left the Paris Climate Agreement. And in exactly 77 days, a Biden Administration will rejoin it." He further stated"Reversing the decision would be one of my first acts as president". This is exactly what happened as Joe Biden's first act in the Oval Office was his signing an executive order to have the United States rejoin the Paris climate agreement.  Thus, while Trump has taken a strident anti-climate approach, President Joe Biden decision shows his intentions to bring back the policies of Obama towards climate change. 
Considering the health sector, we again find difference in approaches of Joe Biden and Donald Trump, yet similarity between Biden and Obama. As, President Joe Biden in his presidential campaign speech in Lancaster on June 25, 2020 defended the first American healthcare law also known as the Affordable Care Act or Obamacare that was initiated by Obama's administration. He stated, "I'm proud of the Affordable Care Act. In addition to helping people with pre-existing conditions, it delivered vital coverage for 20 million Americans who did not have health insurance". This depicts President Joe Biden's plans to restore Obama's health care policies. 
America is known as the land for all, a land of cultural diversity, but we have seen with Donald Trump coming to power, the immigration rules became very strict as he imposed restrictions on foreigner's visits to the US. An example of this is Trump's first Muslim travel ban announced on January 27, 2017, whereby five Muslim-majority countries, including Iran, Libya, Somalia, Syria, and Yemen, were banned from traveling to the United States. Trump stated, the act is needed for national security and to save the country from terrorism. However, this discriminatory act was opposed by ex-President Obama, who in 2016, stated: "America was a country founded on religious freedom. We don't have religious tests here". 
This is what President Joe Biden also believes in, as he called Trump's actions on immigration a pitiless assault on American values. On November 8, 2020 during the presidential campaign, he said,"My administration will look like America with Muslim Americans serving at every level," and "on my first day in office I'll end Trump's unconstitutional Muslim ban."So, President Joe Biden did what he said, as on his first day in office he signed 17 executive orders, memorandums and proclamations, including orders to rejoin the Paris Climate Accord and end the Muslim ban. 
Then racism that increased in the US under former President Donald Trump is now challenged by President Joe Biden as he came up with a very different idea just like Barack Obama's notion of "A more perfect Union". Example of which is Kamala Harris, who became the first black Asian America woman vice-president in American history. More can be seen by Joe Biden giving credit to African Americans for helping him win the election. So, his presidency is seen as a sign of hope to end racism in the country. 
Moving further, we know globalization has cut the long-distance short, it has made countries more interconnected in all aspects, especially economic. To name a champion of globalization, obviously no other than the USA comes into the mind of every single person. Under the administration of Obama, we have seen the US convening the G-20 summit, introduced macro-economic policies, signed Trans pacific partnership, and much more. However, the question is, whether the US is going to retain this all under Joe Biden's presidency? What would be his approach towards the ongoing US-China trade war?
President Joe Biden from the very start has focused on rebuilding the domestic economy, as the slogan 'Build Back Better'. Therefore, he clearly stated that the US will not enter any international trade deals unless the domestic concerns of labor and the environment are fully addressed. Moreover, looking at the US-China trade war, which started back in 2018 when the Trump administration imposed tariffs on Chinese goods worth more than $360bn, we don't find much difference except the tactics. As Joe Biden too in his presidential campaign accused China of violating international trade rules, subsidizing its companies, and stealing U.S. intellectual property. He promised to continue with Trump's heavy tariffs on Chinese imports, but while Trump did this all unilaterally, Biden would continue it together with the allies.
On issues related to national security, we again find President Joe Biden's approach a bit different from that of Donald Trump. Considering the Joint Comprehensive Plan of Action (JCPOA) or p5+1 deal that was signed between Islamic Republic of Iran and 5 permanent members of UNSC along with Germany. It imposed several restrictions on Iran in exchange for sanction reliefs and was achieved by Obama's administration under his "constructive engagement policy"in 2015 But Trump smashed it by calling it a historical blunder and in 2018 under his "Maximum pressure policy" pulled the USA out of the deal and reinstated sanctions. Iran too after the withdrawal of US from JCPOA and upon Iran Revolutionary Guard Corp (IRGC) commander Qasim Sulemani killing by the US airstrike announced that it no longer adheres to the 2015 Nuclear Deal. 
Now, the hope is President Joe Biden, as he stated in his presidential campaign that the "maximum pressure" policy has failed, emphasizing that it led to a significant escalation in tensions, and that Iran is now closer to a nuclear weapon than it was when Trump came to office. Therefore, he pledged to rejoin the nuclear accord if Iran returns to strict compliance. Here again it shows President Joe Biden's intention to follow Obama's approach of constructive engagement towards Iran. 
When it comes to Afghanistan, Trump decided to end the endless war in Afghanistan by having a peace agreement with the Afghan Taliban, according to which the US will withdraw all its troops from Afghanistan. However, Joe Biden has not taken any clear decision on it yet. But he is under pressure as the Taliban wants the new president to follow the same peace accord achieved by the Trump administration. Yet, the Afghan president, Ashraf Ghani has requested President Joe Biden to rethink the Afghan peace deal. Therefore, it is too early to say what Biden would do.
To sum up, the 78 years old Joe Biden who has smashed the election records by securing more votes than any presidential candidate in the history of United States elections, he has not only raised high expectations, but there are numerous challenges on his way as well. This is because his policies would now be a center of focus for many. In most of the issue areas, we see President Joe Biden reversing the policies of Donald Trump and following the path of Obama's Administration. Something which he promised during his presidential campaign as he said to take the country on a very different path from what it has been in the past four years under former President Donald Trump's administration. However, it's just the start of a new journey for America and the future decisions by President Joe Biden will uncover a lot more
How Uncle Sam views the world by 2040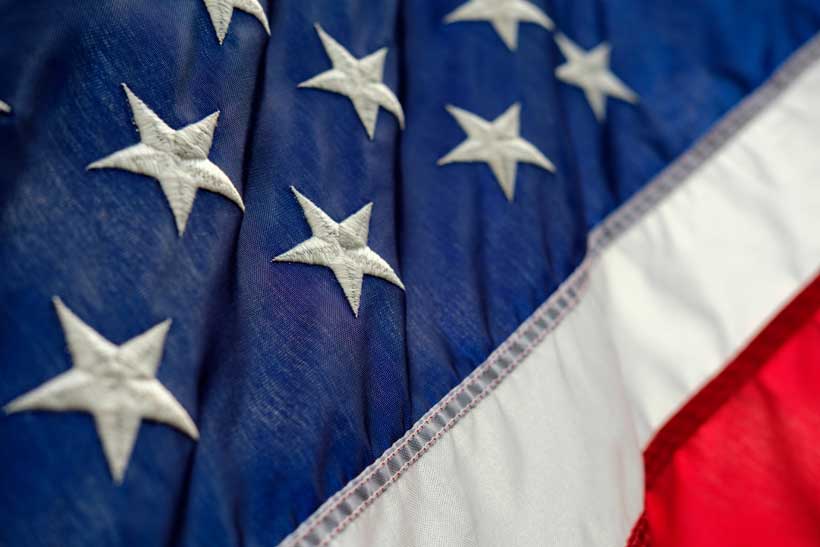 How the US is seeing the future world is revealed in a recent report, Global Trends 2040: A More Contested World, published by the National Intelligence Council of the US. This report of political, social and economic estimates is prepared through an integrated process for every incoming President of the USA. For Biden, the report was published in March this year. The world, its politics, economics and societies, is going to change under the forces stemmed in changes in demographic modalities, environmental fluctuations, economic preferences and technological transformations. These together are going to impact on societies, states and international systems which would end in sketching five different futures of the world. Uncle Sam seems to be shaking the world, and this time even more intensely.
Starting off how the forces will interact and intersect, it all begins with the changes in demographics. The developed economies are aging bringing a global slow economic growth whereas the contracting working age will weigh on the economies of these developed countries as Japan and South Korea will reach the median age of 53 and Europe the median age of 47 by 2040. On the other side, in developing countries the converse will be happening as Sub Saharan Africa will reach median age of less than 15 years whereas Pakistan, Egypt and Afghanistan will reach the median age of 30 years. This seems opportunity but these economies will be challenged to meet the demands of the growing working age populace in their economies with the slow global economic growth remaining constant dragging the societies into social volatilities while testing the performances of states too.
The forces of environment will leave no country unaffected especially the developing countries that lack in adaptations skills and technologies. The occurrence of heat waves, melting of Arctic, land degradation, water misuses, food insecurity, loss of biodiversity, rising sea levels and pollution will erode the 'human security' while affecting states and societies, politics and economics coequally. For curtailing environmental threats, countries may apply geoengineering by interacting with the natural system of earth to counteract threats of climate change like releasing the sun's energy back into space through Solar Radiations Management or Stratospheric Aerosol Injection spraying to cause global dimming. The developed countries especially US and China will see suspicions on sincerely working on environmental threats as this would require economic sacrifices.
In the sphere of Economics, the national debt management will push countries to avoid funding on the issues of environment as they will already be pressed hard for matching the needs of the growing demands of their elderly and younger populations alike. Covid 19 has already left indelible imprints on the economies of the world especially the developing countries two fifths of which, according to 2019 IMF assessment, were at debt distress. Automation and rapidly growing AI will reduce 9 percent global jobs and transform one third by 2040 while at the same time creating massive new technology and automation stemmed jobs which will test the states adaptability to manoeuvring technology. This will have disproportionate effect across the countries and regions. The element of Superstar firms, the new multinationals, will critically affect world economies and make definitive inroads in the affairs of politics.
The technological forces will surpass all other forces in intensity especially with the significant rise of AI and Biotechnology. The US-China rivalry in this sphere will be rampant. AI will disrupt global current workforce while also creating new dimensions of labor compelling the countries to remodel their working force structures. The application of AI in warfare will be on the rise and will be adding a new element to the geopolitical dynamics. AI is well positioned to fly and reach space which will turn the space diplomacy in new form and bring the two global rivals face to face. AI will siphon out the human element of emotions in making decisions having social effects.
As these forces interact, world will see five possible scenarios in which the first three are the prominent.
In the first scenario, it will the US and allies led democracy which will manipulate the world. Being democratic, there will be more space for innovation and the rise of technology with robust public private partnerships will prosperously affect economic growth of the countries. This will enable the states to be responsive to their people's needs while the same time making adaptations unlike in the repressive regimes of Russian and China whose policies will let them on steady decline.
In the second scenario, it will be China which will be mastering the world arena but not exactly acting like leading it due to its inherent repressive dynamics. This will happen on account of failure of international organizations with least interest paid to them by the major powers. The factors of high national debt, the costs of caring for aging populations, and hazardous environmental occurrences will havoc states' budgets and keep them away from spending on education, infrastructure, and scientific research. In these circumstances due to the integrally centralist and controlled Chinese centralism will help China gain global attention through its global infrastructure packages and other initiatives. Many countries will thus tilt to the Chinese sidelines.
In the third effectual scenario, it will be a contested coexistence of US and China which will emerge. This will be based on shared economic and growth preferences and agreements.
Much of what is stated in the report must be happening in the world ahead but much of what is left unstated is more critical. Summed up, there will be more instability, pandemics, economic recessions, state conflicts and disorders in the five different worlds that lay ahead.
Understanding Ronald Regan's approach to the Cold War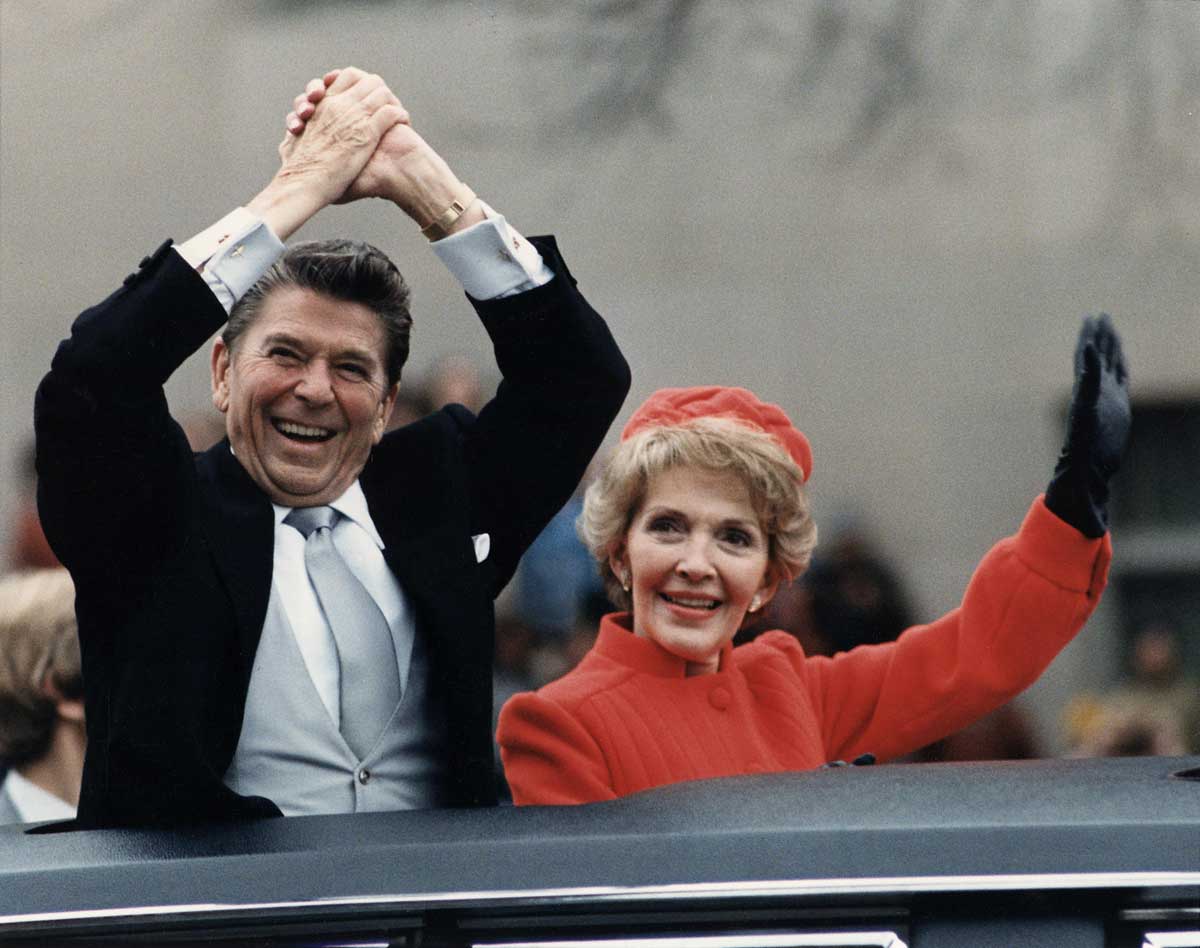 President Ronald Reagan's ascendency in the political hierarchy of the United States, ending in him becoming the President is often regarded as a triumphant victory by American conservatives. His conception of the world order, domestic and international relations show a reflection of a conservative understanding of issues. His legacy as president remains as having effectively brought down the Soviet Union and the threat of Communism. His policies towards the Soviet Union have a transformative nature, as his understanding and approach to US-Soviet relations changed radically after his first term. Though being a staunch Anti-communist and regarding the Soviet Union as an "evil empire", he sought to ensure that America and its idea of a "Free World" prevailed and later on, that the two most significant military powers would reach common ground in order to make peace more sustainable.
In studying his approach to tackling the Soviet threat, it's important to first understand the correlation between the policies adopted by previous administrations and Reagan's own pursuit of defeating the Communist threat which at the height of the Cold War, threatened to spill into a full-scale conflict between the two regional hegemons. Previous administrations had traditionally approached the threat posed by the Soviet Union with a policy of preventing the collapse of European allies at the hands of the Soviet Union. This included stymieing the spread of Communism across the world and the consistent development of Ballistic missiles in order to deter a Soviet military advance into Europe by providing a "nuclear umbrella" to European Allies. Before the Reagan administration this policy was in large part accepted as the means through which the Soviet threat could be effectively challenged. President Reagan followed a similar policy by pursuing aggressive military buildup and focusing on development of a vast range of ballistic missile platforms which would act as a comprehensive deterrent in preventing the Soviet decision-making elite to pursue a path unacceptable to US strategists (ARBATOV 2019). Being disillusioned with the far left, his opinions and campaign slogans had strong ideological underpinnings which would later on influence his dealings with the Soviet Union.
The changes in Reagan's policy weren't without the influence of another very important personality, Mikhail Gorbachev. The Soviet leader's role in Reagan's change in policy from antagonism to rapprochement is widely claimed by academic scholars as a major contributing factor for the rethink in Reagans approach to Communist Soviet Union. Gorbachev's revolutionary approach to International Relations was followed by America's "reactionary response" in the shape of pursuance of arms control and softening of political rhetoric (Fischer 1997). Ronald Reagan second term in office was marked by a change in his policy of pursuing aggressive development of arms and making space-based missile defense systems having the capability of destroying incoming Soviet missiles. The Strategic Defense Initiative was seen by many in the Soviet ranks as a dangerous escalation of arms race which had the potential of transforming into military conflict. (Britannica, T.Editors of Encyclopaedia 2021). Seeing and acknowledging Gorbachev's new approach as "revolutionary" President Reagan sought to rely on an intense sustained engagement with the Soviet leader in order to achieve what his previous approach had failed to do (Talbott 2004).
Mikhail Gorbachev's approach to the subject of foreign policy was based on establishing relations with the west and a recalibration of ties with the United States. At the time of the Cold War a large part of the effort by the two nations was to prevent the other state from gaining a definitive edge in the area of technology, military and nuclear weapons. Apart from the ideological conflict the Cold War witnessed many states in the world becoming the conflict grounds in which the US and USSR sought to establish their control and influence. Mikhail Gorbachev's arrival into the political spectrum and pursuing a policy of peace and prevention of creation of arms was in large part influenced by the domestic environment of his country. The Soviet Union after Brezhnev had a weakened economy due to extensive spending building and maintaining large military industries and sophisticated missile delivery and defense systems. The Russian political elite largely dominated by Russians. Gorbachev's "restructuring" in order to improve the economic conditions of the state was also followed by a rethink at the foreign policy front. In his famous interview at Harvard University he described how the conditions of repression, arrests and suppression of critical voices against the state were silenced. This led to perestroika which gained support from the Russian masses. (The Harvard Gazette 2004).
The question as to the extent to which the effect of President Reagan and Gorbachev's relationship caused "reversal" of US foreign policy with regards to the Soviet Union should be considered through different metrics. Firstly it's important to study how the "Reagan doctrine" which formulated the plan of tackling soviet expansionism into countries across the globe evolved during the time of Reagan's Presidential terms. Ronald Reagan's doctrine was a shift from previous administrations approach to the Soviet threat. In what was previously termed as "containment" of Soviet expansionism, Reagan's approach constituted of a "roll back" of Soviet expansionist forces across the world. From "Afghanistan to Nicaragua" Reagan's approach was an active effort to subdue Soviet expansionist forces seeking to gain a foothold in important areas such as South Asia and Central Americas. (US Department of State archive 2001). While toning down the harsh rhetoric and signing important arms control treaties, US efforts to prevent Soviet expansionism continued despite a thaw in relations and a warm cordial relationship between the two world leaders.
Reagan's original agenda of an aggressive military buildup and development of ballistic missiles saw a reversal during his second term. Both leaders sought to control the arms race and roll back on the creation of such weapons. The Strategic Arms Limitation Treaty (SALT-1) and other similar treaties was a 'break away' from Reagan's original doctrinal approach. Gorbachev's willingness to engage in talks was what initiated this change. What is also interesting to note is that despite belonging to radically different ideologies, both leaders shared a similar view on important matters. This is significant as both leaders expressed the desire to regulate arms control and to promote peace.
Another important element is the Soviet invasion of Afghanistan which saw an all-out Soviet effort to establish control over the region and reach the warm waters of the Arabian sea. The United States, eying an opportunity and realizing the threat of a possible soviet hold of South Asia, actively supported the Afghan Mujahedeen. Through Pakistan, the US pivotal role resulted in the Soviet forces failing to defeat the guerrilla forces despite huge numbers of troops and highly sophisticated weapon systems. This costly conflict was to prove detrimental to Soviet morale and the economy. After having effectively taken over, Gorbachev became heavily involved in restoring the economy and control over the production of arms between the United States and the Soviet Union. Gorbachev sought to move away from previous Soviet leaders doctrines and open diplomatic channels which would result in the final culmination of the Cold War.
President Ronald Reagan's presidency was marked with a significant contrast in approaches to the Soviet threat. Having become president, his strong ideological standpoints were the driving forces behind his policies. With the Soviet Union, Reagan's original approach was that of confronting, condemning and a protectionist mindset. Being a vocal proponent of American values of free speech, liberty and democracy his political campaigns to his televised addresses portrayed the Soviet Union as the principals threat to the very principals that America stood for. Like previous administrations, combating soviet expansionism and attaining global hegemony were prized objectives which defined much of US policies during the first term of President Reagan. His second term however saw a 'shift' in part of Reagan's understanding of greater and more pressing issues at hand which demanded attention. Having originally promoted military spending and development of sophisticated missile weapon systems, Reagan's view changed by the coming of Mikhail Gorbachev.
Both leaders, seeking initially to control production of arms, sought other means to create an environment more conducive for peace. While motivations differed, there was consensus between the two leaders on important matters which made diplomatic summits productive and resulted in many arms treaties. Both leaders established a relationship of trust and warmth which had largely been unseen since the start of the Cold War. These meetings were then followed by confidence building measures and trips to respective capitals which allowed a further thaw in the relations. Despite continued conflict in other states, both leaders relationship saw a significant reversal in the policies of US under the Reagan administration.