Uruguay first to ratify ILO Violence and Harassment Convention
Uruguay has become the first country to ratify the ILO's Violence and Harassment Convention, 2019 (No. 190) , a year after it was adopted by the International Labour Conference .

Ricardo González Arenas, Ambassador and Permanent Representative of Uruguay to the United Nations in Geneva, deposited the instrument of ratification with ILO Director-General, Guy Ryder, in a virtual ceremony.

With only two ratifications needed for Convention No. 190 to enter into force, this first ratification represents an important step in the process.

"Uruguay considers that the cross-cutting nature of Convention No.190 makes it a very useful tool to improve the legal and labour relations framework already existing in the country," said González Arenas. "These instruments correlate with the challenges of the future of work, which are linked to workers' increased mobility, the diversification of employment contracts and the impact of new information and communication technologies in labour relations. Adapting to the most modern dynamics of our societies, where factors such as competitiveness, innovation, lifelong learning and efficacy have an unquestionable relevance, requires additional instruments to ensure that workers are protected and their rights respected."

Convention No. 190 is the first international treaty to address violence and harassment in the world of work.

Together with Recommendation No. 206 , it provides a common framework for action and a unique opportunity to shape a future of work based on dignity and respect, and underlines the right of everyone to a world free from violence and harassment. It includes the first international definition of violence and harassment in the world of work, including gender-based violence.
The Convention applies to the public and private sectors, formal and informal economies, and urban and rural areas. It protects everyone in the world of work, irrespective of their contractual status.

The Convention also requires ratifying member States to adopt, in consultation with representative employers' and workers' organizations, an inclusive, integrated and gender-responsive approach to preventing and eliminating violence and harassment, through prevention, protection and enforcement measures and remedies, as well as guidance, training and awareness-raising.

It also recognizes the different and complementary roles and functions of governments, employers and workers and their respective organizations, taking into account the varying nature and extent of their responsibilities. The Convention and Recommendation also reaffirm ILO's crucial standard-setting role. They are tangible evidence of the enduring value and strength of social dialogue and tripartism, which will be essential in implementing them at national level.

González Arenas referred to "Uruguay's long-lasting tradition and strong commitment to the multilateral system and, particularly, to the ILO". He described the ILO as a normative tripartite organization that helps countries improve their citizens' living conditions and achieve balanced industrial relations where the interests of all social partners are duly protected.
"For all these reasons, the national parliament approved the instrument on 17 December 2019 and, by passing Law 19.849, and depositing the instrument of ratification, Uruguay has become the first country to ratify this Convention," he said.

ILO Director-General Guy Ryder, thanked the Uruguyan President, Luis Lacalle Pou, for his country's ratification. "The framework provided by Convention No. 190 is, more than ever, of utmost importance during the current COVID-19 pandemic, since many forms of work-related violence and harassment have been reported across countries since the outbreak began," Ryder said. "Convention No. 190 has a crucial role in shaping a human-centered response and recovery that tackles injustice and supports the building of a better normal, free from violence and harassment. The ratification also reflects Uruguay's longstanding commitment to the ILO's mission, as well as its intention to make clear that violence and harassment in the world of work will not be tolerated. It is hoped that other countries will follow suit."

Uruguay was also the first ILO member State to ratify the Domestic Workers Convention, 2011 (No. 189) , which was the last ILO Convention to be adopted, prior to Convention No. 190.
Pandemic highlights importance of indigenous self-determination
The COVID-19 pandemic has underscored the need to ensure the world's indigenous people have control over their own communities, the UN High Commissioner for Human Rights has affirmed.
Michelle Bachelet described the pandemic as "a critical threat" to indigenous communities everywhere, at a time when many are also struggling against man-made environmental damage and economic depredation.
"Overall, the pandemic hammers home the importance of ensuring that indigenous peoples can exercise their rights to self-government and self-determination", she said in a message for the International Day of the World's Indigenous Peoples, observed this Sunday.
"This is about saving lives and protecting a precious web of cultures, languages and traditional knowledge, that connect us to the deep roots of humanity."
Among the world's poorest
There are roughly 476 million indigenous people worldwide, according to UN estimates.
Although less than five per cent of the global population, they account for 15 per cent of the poorest people on the planet.
Ms. Bachelet noted that many indigenous communities have "deeply inadequate" access to health care, clean water and sanitation, while their communal way of life can increase the probability of rapid contagion.
Ancestral knowledge lost
COVID-19 cases have surpassed 18 million globally, and the Americas remain the epicenter of the crisis, the World Health Organization (WHO) announced earlier this this week.
The UN rights chief said more than 70,000 indigenous people across the region have been infected to date, including almost 23,000 members of 190 indigenous peoples in the Amazon basin.
"Over 1,000 deaths have been recorded, including several elders with deep knowledge of ancestral traditions", she added. "They include the tragic death in Brazil this week of chief Aritana, of the Yawalapiti people."
Lives under threat
The Amazon spans nine countries and Ms. Bachelet noted that indigenous communities in the vast region live on lands that are increasingly damaged and polluted due to illegal mining, logging and slash-and-burn agriculture.
Despite measures to contain COVID-19 spread, such as movement restrictions, many of these activities have continued, alongside movements by religious missionaries which also expose the indigenous to the risk of infection.
Meanwhile, those indigenous people who live in voluntary isolation from the modern world may have particularly low immunity to viral infection.
Ms. Bachelet said indigenous communities must have a role in pandemic response, stressing that "they must also be consulted, and should be able to participate in the formulation and implementation of public policies affecting them, through their representative entities, leaders and traditional authorities".
Rights experts call on India to remedy 'alarming' situation in Jammu and Kashmir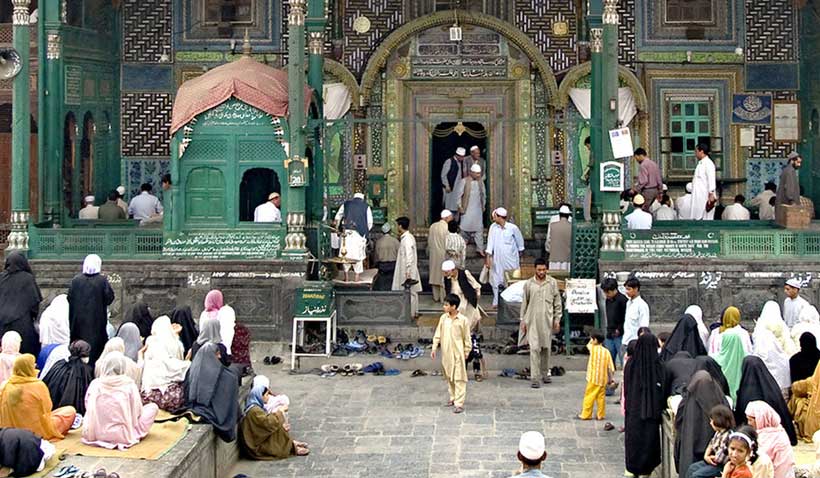 UN-appointed independent human rights experts have called for urgent action in India's Jammu and Kashmir, amid concerns of ongoing abuses against civilians there.
The appeal comes a year after the Indian Parliament revoked the special status of Indian-administered Jammu and Kashmir, which provided partial autonomy and specific protections to its mainly-Muslim citizens.
In a statement, the group of 17 experts said that the human rights situation in Jammu and Kashmir has been in "free fall".
International community urged to 'step up'
"Urgent action is needed", they said. "If India will not take any genuine and immediate steps to resolve the situation, meet their obligations to investigate historic and recent cases of human rights violations and prevent future violations, then the international community should step up."
Twelve months ago, they wrote to the Indian authorities to end what they called "the crackdown" on freedom of expression, access to information and peaceful protests over the decision to end the state's special status.
The experts also expressed concern about alleged arbitrary detention, torture and ill-treatment, to which the Government recently replied, as well as the criminalization of journalists covering the situation and the detention and deteriorating health, of a high-profile human rights lawyer.
"We have yet to receive any reply to three of the four letters," the experts said.
COVID compounding detentions, restrictions
During the COVID-19 pandemic, the experts also said it was concerning that "many" protesters are still in detention, and that internet restrictions remain.
They added that the closure of the Jammu and Kashmir State Human Rights Commission last October, was equally disturbing, as it removed one of the few ways that victims of rights violations could seek remedy.
No information had been provided about what would happen to the ongoing cases the commission had been investigating.
These include hundreds of suspected enforced disappearances dating from as far back as 1989, they said, while allegations regarding thousands of unmarked and some mass graves sites, have also not been properly investigated.
Pending visits
In 2011, India also extended an open invitation to Special Rapporteurs to visit, but has several requests pending. "We call on India to schedule pending visits as a matter of urgency, particularly of the experts dealing with torture and disappearances," they said.
The Special Rapporteurs and Working Groups are part of what is known as the Special Procedures of the Human Rights Council. The experts work on a voluntary basis; they are not UN staff and do not receive a salary. They are independent from any government or organization and serve in their individual capacity.
75 years after the bomb, Hiroshima still chooses 'reconciliation and hope'
In a video message delivered to a Peace Memorial Ceremony in Japan on Thursday, UN Secretary-General António Guterres has paid tribute to the victims of the atomic bombing of Hiroshima, which devastated the city in 1945.
"Seventy-five years ago, a single nuclear weapon visited unspeakable death and destruction upon this city", he said in his address. "The effects linger to this day".
However, he noted that Hiroshima and its people have chosen not to be characterized by calamity, but instead by "resilience, reconciliation and hope".
As "unmatched advocates for nuclear disarmament", the survivors, known as hibakusha, have turned their tragedy into "a rallying voice for the safety and well-being of all humanity", he said.
Intertwined fate
The birth of the UN in that same year, is inextricably intertwined with the destruction wrought by the nuclear bombs that fell on Hiroshima and Nagasaki.
"Since its earliest days and resolutions, the Organization has recognized the need to totally eliminate nuclear weapons", Mr. Guterres said. Yet, that goal remains elusive.
Dwindling arms control
The web of arms control, transparency and confidence-building instruments established during the Cold War and its aftermath, is fraying, said the UN chief, and 75 years on, the world has yet to learn that nuclear weapons diminish, rather than reinforce security, he warned.
Against the backdrop of division, distrust and a lack of dialogue along with States modernizing their nuclear arsenals and developing new dangerous weapons and delivery systems, he fears that the prospect of a nuclear-weapon-free world "seems to be slipping further from our grasp".
"The risk of nuclear weapons being used, intentionally, by accident or through miscalculation, is too high for such trends to continue", the UN chief added, repeating his call for States to "return to a common vision and path leading to the total elimination of nuclear weapons".
'Time for dialogue'
While all States can play a positive role, the countries that possess nuclear weapons have a special responsibility: "They have repeatedly committed to the total elimination of nuclear weapons", Mr. Guterres reminded.
"Now is the time for dialogue, confidence-building measures, reductions in the size of nuclear arsenals and utmost restraint".
Strengthen disarmament
Calling for the international non-proliferation and disarmament architecture to be safeguarded and strengthened, the UN chief cited next year's Review Conference of the Treaty on the Non-Proliferation of Nuclear Weapons, as an opportunity for States to "return to this shared vision".
He also looked forward to the Treaty on the Prohibition of Nuclear Weapons entry into force, along with that of the Comprehensive Nuclear-Test-Ban Treaty, which he said "remains a top priority in order to entrench and institutionalize the global norm against nuclear testing".
Amidst COVID-19
The commemoration took place in the shadow of the COVID-19 pandemic, which the Secretary-General said has exposed so many of the world's fragilities, "including in the face of the nuclear threat".
"The only way to totally eliminate nuclear risk is to totally eliminate nuclear weapons", he spelled out.
"The United Nations and I will continue to work with all those who seek to achieve our common goal: a world free of nuclear weapons", concluded the Secretary-General.
Recommit to disarmament
There truly is no winner in a nuclear war, Tijjani Muhammad-Bande President of the UN General Assembly told the ceremony.
"We must recommit to nuclear disarmament for there will never be a justification for the decimation caused by nuclear weapons", he emphasized, urging everyone to "work relentlessly" to do so.
Calling the Treaty on the Prohibition of Nuclear Weapons "a milestone agreement" in nuclear disarmament, he called on all Member States to sign and ratify it.
"In memory of the victims of Hiroshima and Nagasaki…let us work together to create the future we want: a future which is free from the existential threat of nuclear weapons", concluded the Assembly president.
Moral compasses
Meanwhile, the head of the Comprehensive Nuclear-Test -Ban Treaty Organization (CTBTO), Lassina Zerbo, said that the devasting blasts continue to "haunt humanity and raises a challenging question: Can we ever escape the destructive instinct that led to these horrific bombings"?
Calling the hibakusha a "forceful moral compass for humanity", he maintained that their pain and stories have made nuclear risk more "perceptible and concrete".
According to Mr. Zerbo, the hibakusha have taught that patience, determination and resolution are "indispensable in the long battle towards nuclear disarmament".
"We must finish what we started because what happened in Japan must never happen again", he said, adding,"we must hear them so we can act".