OECD to host Secretariat of new Global Partnership on Artificial Intelligence
The OECD will host the Secretariat of the new Global Partnership on AI (GPAI), a coalition launched today that aims at ensuring that Artificial Intelligence is used responsibly, respecting human rights and democratic values. Arrangements for the OECD's role as host will be finalised in the coming days.
The GPAI will bring together experts from industry, government, civil society and academia to conduct research and pilot projects on AI. Its objective, as set out by founding members Australia, Canada, the European Union, France, Germany, India, Italy, Japan, Korea, Mexico, New Zealand, Singapore, Slovenia, the United Kingdom and the United States, is to bridge the gap between theory and practice on AI policy. An example would be looking at how AI could help societies respond to and recover from the Covid-19 crisis.
Basing its Secretariat at the OECD will allow the GPAI to create a strong link between international policy development and technical discourse on AI, taking advantage of the OECD's expertise on AI policy and its leadership in setting out the first international standard for trustworthy AI – the OECD Principles on Artificial Intelligence. The OECD Principles formed the basis of the G20 Principles on AI endorsed at the Osaka Summit in June 2019.
"AI is a truly transformational technology that could play a catalysing role in our response to Covid-19 and other global challenges provided it is developed and used with trust, transparency and accountability," said OECD Secretary-General Angel Gurría. "The launch of GPAI, an initiative grounded in the OECD AI Principles, marks an important step toward this goal. The OECD is looking forward to building powerful synergies between cutting-edge scientific work envisioned by GPAI and the OECD's AI policy leadership."
Born out of the Canadian and French G7 Presidencies in 2018 and 2019, GPAI was officially proposed by France and Canada at the Biarritz Summit in August 2019. G7 Leaders then officially welcomed the OECD's willingness to support their work to advance AI, in line with its Recommendation on AI. The GPAI will initially be comprised of four working groups focused on responsible AI, data governance, the future of work, and innovation and commercialisation.
Under the hosting arrangement being finalised, GPAI's governance bodies, consisting of a Council and a Steering Committee, would be supported by a Secretariat housed at the OECD. The OECD would also be a Permanent Observer to GPAI's governing bodies and its experts participate in the working groups and plenary meetings. Inaugural meetings of these groups are expected in late 2020. The GPAI Secretariat would also liaise with Centres of Expertise in Montréal and Paris.
The complementarity of GPAI activities to OECD work should strengthen the evidence base on which the OECD's policy analysis is developed, and the OECD's substantive policy work will equally inform discussions in the GPAI's bodies and working groups. Hosting the GPAI Secretariat will strengthen the OECD's potential to disseminate and implement its standards and its policy analysis in areas such as data governance, future of work, and diffusion and productivity.
The OECD's AI Principles, adopted in May 2019 and now supported by more than 40 countries, comprise five values-based principles for the responsible deployment of AI and five recommendations for international co-operation and policy. They offer a guide for designing and running AI systems in a way that puts people's best interests first and ensuring that AI system designers and operators are held accountable for their proper functioning.
The OECD also operates an online platform – the OECD AI Policy Observatory, or OECD.AI – where all players in the AI sphere can share insights and collaborate on shaping AI-related policy. The platform contains data and information on AI trends and policies in around 60 countries and material from partners in academia and the private sector. The Observatory brings together work from across the OECD on AI-related measurement and policy issues and will provide a robust basis for analysis and further use by the GPAI.
World Bank Group and CES Announce Global Tech Challenge Winners
World Bank Group and CES announced the winners of the Global Tech Challenge at CES®2021.
The result of a partnership between the Consumer Technology Association (CTA) and the World Bank Group, the Global Tech Challenge was launched at CES 2020 to reward scalable and innovative technological solutions in three main areas: digital health in East Africa, resilience in India and gender equality around the world. Technology solutions that helped communities respond to the COVID-19 pandemic were also prioritized.
Selected among over 1,000 applications, three winners were selected for gender equality, 10 for resilience and 17 for digital health. More details about the selected innovations can be accessed here for health, resilience and gender equality.
Global Tech Challenge winners will have the opportunity to access financial and/or technical assistance to pilot and scale their solutions on the ground with private sector companies, governments and within development projects financed by the World Bank Group, one of the largest sources of funding and knowledge for developing countries.
"From closing the digital divide to building resilience in the face of natural disasters or pandemics, innovation can solve some of the most pressing development challenges. The World Bank Group is pleased to support impactful programs focused on bringing equal access to connectivity to women in developing countries and to recognize cutting-edge solutions such as AI-enabled robots to rebuild homes in post-disaster areas. Now is the time to scale up solutions that have proven effective, so that no one is left behind in the new digital era," said Makhtar Diop, the World Bank's Vice President for Infrastructure.
"Disruptive technologies are a fundamental driver of economic growth and job creation—and key to solving development challenges around the world. At IFC, we are proud to support the private sector in bringing these technologies to emerging markets, with innovations that range from portable ultrasound devices that can detect COVID-19 to medical tools that provide real-time cardiac diagnoses even in remote areas," said Stephanie von Friedeburg, Interim Managing Director and Executive Vice President, and Chief Operating Officer at IFC.
"We are thrilled to be continuing our work with the World Bank so the world's best and brightest innovators at CES can collaborate with the World Bank Group to enter new markets, provide solutions and aid in development," said Karen Chupka, EVP, CES, Consumer Technology Association (CTA).
Owned and produced by CTA, CES 2021 will be an all-digital experience connecting exhibitors, customers, thought leaders and media from around the world. CES 2021 will allow participants to hear from technology innovators, see cutting-edge technologies and the latest product launches, and engage with global brands and startups from around the world. For over 50 years, CES has been the global stage for innovation, and CES 2021 will provide an engaging platform for companies large and small to launch products, build brands and form partnerships.
Absolute Digital Media On The New Digital Marketing Trends of 2021
The year of 2020 is one that many of us are more than happy to leave behind for new beginnings, but with a new year also comes a new load of marketing trends. Out of these marketing trends, which of them will be best for your business? In this article, we will be providing you with insight into some of the new digital marketing trends for 2021.
Social Media Will Become More Important Than Ever
Social media has been used in marketing for several years now, but in 2021 it will be more important than ever before. With platforms such as Facebook implementing a market place for individuals and businesses to advertise and sell their items, this will be a new way for customers to not only to discover companies but also purchase items directly from their Facebook pages. This will become a new way for agencies such as Absolute Digital Media to use social media to increase their own visibility as well as their clients.
Virtual Events Are Here To Stay
Throughout the year of 2020, people all over the world were forced to stay inside for longer than ever before as the virus took a hold of our lives. However, this has led to several businesses adapting to still host major events without having their attendees to travel. This has meant that virtual events for marketing have become more popular than ever before. This has been a popular move for an online marketing agency as this has provided them with the platform, they need to show their expertise and show their branding.
Absolute Digital Media On Using Chatbots
In addition to virtual events, there has been a huge focus on automation as we head into 2021. One of the biggest trends when it comes to marketing is the use of a chatbot. With several industry experts such as Ben Austin CEO of Absolute Digital Media and several others singing the praises of chatbots when aiding the conversion funnels, this is a new way of aiding customers through the discovery stage of the conversion funnels and into purchasing a product from you whether through your own website or another retailer.
Personalised Marketing Is More Important Than Ever
Along with virtual events and atomisation, personalised marketing techniques are more important than ever before. With personalised marketing in the form of email marketing and personalised messages, you can personally help the customer on their journey and make the sales process significantly easier. Though this will take time to implement this can provide your sales team with the perfect opportunity and aid in closing deals in the long term. This will not only help to boost your business, but it will make sure that the conversion funnel is optimised fully.
As a business owner, you want to make sure you have the best for your business and these trends are on, hand to help you out. Which of these will you be implementing within your business throughout 2021?
Deloitte Releases Tech Trends 2021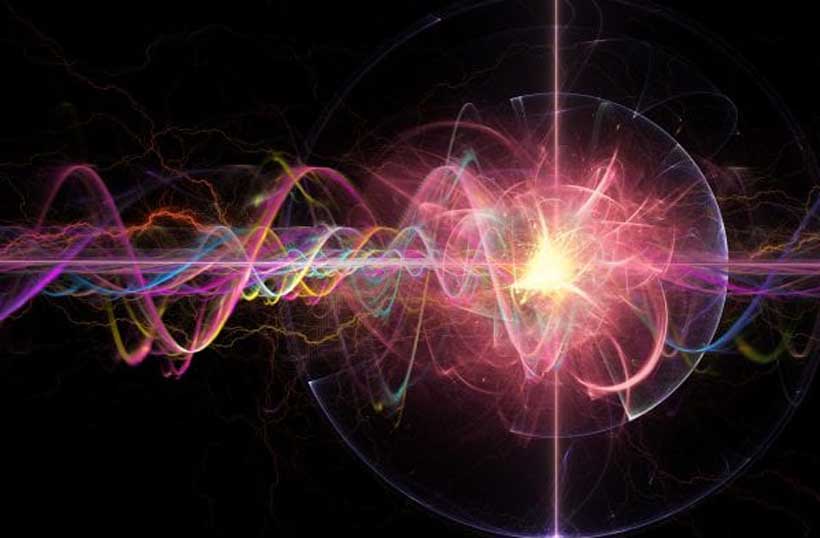 The public sector has been thrust to the forefront of the societal and economic disruption caused by the pandemic, and technology leaders have had to accelerate digital transformation and reimagine how to enable their workforce and better serve Americans. Deloitte's 12th Annual Tech Trends Report, released today, examines the trends and opportunities that will disrupt every industry to a varying degree in the next 12 – 18 months. The special government analysis reviews the trends through a public sector lens and provides examples of the trends in action with agencies applying them to advance their missions.
"Digital transformation projects that used to take years have been completed in a matter of months. Government tech leaders have demonstrated their own grit and resilience and that of their organizations through this disruption," said Scott Buchholz, Emerging Technologies Research Director and Government and Public Services CTO, Deloitte Consulting LLP. "However, 2020 has clearly shown that organizations need to become nimbler in strategy and culture. Moreover, they need to be modernizing mission-critical systems while enhancing security and maintaining zero disruption operations."
To read the Tech Trends 2021: A government perspective and how prepared government agencies are to navigate continued disruption, click here.