Baluchistan under the British Administrative System
Frontiers have always been regarded as a chicken neck for almost all the states of the world. Analyzing the very importance of frontiers in nation's history Lord Curzon; Viceroy of India, had succinctly wrote, "Frontiers are like a razor's edge on which hangs suspended the modern issues of war or peace, of life or death to nations". This very statement narrates the unobtrusive proclivity of British in Baluchistan. Likewise, British administration in Baluchistan was commenced on same footings, helping guarding the frontiers in case of any external threat.
British administrative system in Baluchistan had been formulated after a considerable time, taking in view all possible threats and opportunities. External threats and internal feuds remained the key issues to be handled accordingly. British never remained static in their policy of handling Baluchistan's affairs. For some time Close Border Policy (the stationary policy/scientific border) was enacted that followed the principle of " Masterly Inactivity". It ensured guarding of borders and suppression of any emerging raids and riots. But when needed and become inevitable, the British policy in Baluchistan was changed. It adhered to as per the militarily situation demands. Sometimes it pursued the masterly inactivity that confined the troops to forts largely interconnected with network of roads and railways. It declared Indus river as a borderline. The policy lasted from 1849 to 1879. Afterwards, it opted for forward policy that mainly stressed upon a need to westward advance across the river Indus. It created room for Baloch tribes and directed at showing respect for Khans. That policy at the time, was declared as human, sympathetic and civilized.
Furthermore, British introduced that administrative system in Baluchistan which coupled with stringent handling of external menaces marked a harsh response to internal political developments. Therefore, resulting in non permanent institutional setup in the province.
In order to get their its cherished goals achieved and pacifying the tribal lords British divided Balochistan into four political divisions.
1) The British Balochistan
2) The Leased Areas
3) The State Terrotries
4) The Tribal Areas
1) The British Balochistan
It consisted bordering areas of Pishin, Chamman, Dukki, Shera Rud, and Shahrig.
2) The Leased Areas
These comprised of Quetta, Noshki, Nasirabad and Bolan; the corridor connecting British Balochistan with Sindh and Punjab.
3) The State Territories
Kalat, Kharan, Makran and Lasbela came under this category commonly known as Balochistan Agency Territories.
4) The Tribal Areas.
These included Zhob, Kohulu, Marri-Bugti, Chaghi, Sanjrani areas. These areas were knows as Chief Commissioner's Province.
The British Baluchistan was governed by Agent to Governor General (AGG) and leased territories and tribal areas came under Political Agents (PAs) administration. States were governed by Khans who administered tax system while the real power laid in the hands of AGG.
During World War I, British realized its strong position in the wake of controlling adjacent areas. It never wanted its fortification of bordering areas going insular. Therefore, it developed a wide network of road and railway linkages to those areas. It was during that time, Quetta emerged as the most important garrison and the biggest cantonment of British India. It was the biggest to that extent that it accommodated 0.1 million army men at a time. Additionally, on a prior call of ten days, it further could assemble 0.1 million more soldiers in the vicinity. Such giant military station was Quetta at the time. Its militarily supremacy can be gauged from the fact that British got control of all possible routes of penetrating into Iran and Afghanistan. This strategic maneuver gave it a hedge over Union of Soviet Socialist Republic (USSR), Germany and Turkey.
Additionally, to make easier the access to rest of the Subcontinent, British constructed roads and railway tracks up to Punjab and Sindh. It aimed at bolstering feasible connectivity between British Baluchistan and Sindh and Punjab in order to overcome any difficulty during the times of war. It went for a dry and deserted territories rather than fertile and more feasible areas for constructing road network. It had a far most fascinating road facility from the fertile areas of Loralai, Ziarat to Dera Ghazi Khan known as Thal Chotiani Route towards whole Punjab, but it didn't consider it. For the sake of sabotaging Khan of Kalat's power and possibility of an attack along with Marri-Bugti tribes, British preferred a more arduous task of making a way through Bolan pass. It served two main interests of British. Firstly, it segregated Marri-Bugti tribes from Kalat state. Secondly, it connected Baluchistan with Sindh and Punjab. British sacrificed comfort and ease of travel for the sake of long term political privileges.
Besides balkanization of Baluchistan, administratively, it was divided into two parts. The British Baluchistan and Baluchistan's States. The British Baluchistan comprised leased areas, tribal areas of strategic importance and areas occupied by British. It was administered by AGG. Tribal areas felt under Political Agent while Deputy Commissioners monitored settled and urbanized districts. These PAs and DCs were usually commanders of the army stationed there. Contrary to that, states of Kalat, Kharan, Makran and Lasbela comprised another administrative unit where Khans were the administrative heads of states. Khan collected taxes, and ruled through tribal Sardars. They were entitled to settle inter tribal and intra tribal feuds and squabbles. The States administrative units were called Nazimats and their head was addressed as Nazim who was helped by Mustawafis and Naibs in collection of taxes. To further curtail the power of Khan of Kalat, British declared Lasbela, Makran, and Kharan as separate entities. This move cleared a way in controlling the power of Khan of Kalat. It directed at benefitting the British; the most.
Similarly, education system in Baluchistan was not directed to educate the masses rather it served the vested interests of British. Before the advent of British in Baluchistan, the traditional way of imparting education through Mosques and Madarsas existed. It was not before 1881 when the first Anglo Vernacular Middle School for boys in Quetta was opened. Later renamed as Sir Robert Sandman School. After a considerable period of eight years, Lady Sandman established a Primary School for girls. In 1904, Khan of Kalat established a Primary School for Boys at Mastung. Prior to this no school system based on Western educational style prevailed in Baluchistan. Even there existed no separate department of Education before 1920. The British didn't pay any attention in educating the people of Baluchistan because it understood the stringent implication of education among people. It lacked a dare to confront peoples popular demand for their rights and outfits. Therefore, deliberatively, British left Baluchistan with meagre educational facilities.
On the whole, British left no stone unturned in order to get maximum benefits from British Baluchistan. It hampered its economic progress, discouraged politicization of people, discarded modern education system and paid no heed to the development of strong administrative setup resulting in economic deprivation, social backwardness and bad governance. It spent least on programs of sociocultural mobilities that in turn brought about deterioration of social fabric. It did nothing to ameliorate the standard of lives of downtrodden. British put its economic gains a top priority at the stake of Balochs advantages.
Regrettably, this was not the land and people of Baluchistan who were to be benefitted from British's militarists, educational, and social policies but the British concerns that were to be served by hook or crook. British administration in Baluchistan was designed in a highly prudent manner. It served British's vested interests. It never meet up with public needs and demands. According to a native Baloch writer, what essentially did matter were the enterprise of alien rulers. They never bothered to consider what Balochs needed the most.
Evidently, it is fair to write that it Baluchistan remained under the tight control of British administrative machinery. Its representatives such as AGGs, APs, DCs enjoyed inclusive powers. They were entitled to act as the real power holders in militarist and political spheres. They discouraged political education of masses even at a minor level. It is therefore necessarily sufficient to see political development of Baluchistan from the magnifying glasses of British policies in Baluchistan. Eventually, the things changed with the promulgation of act of 1935, outbreak of World War II and All India Muslim Leagues popular demand of political reforms in Baluchistan.
Pakistan's place in a new world order is anybody's guess. Recent policy moves suggest options that run the gamut from a state that emphasizes religion above all else to a country that forges a more balanced relationship with China and the United States.
The options need not be mutually exclusive but a populous, nuclear-armed country whose education system is partially anchored in rote learning and memorization of the Qur'an rather than science is likely to raise eyebrows in Washington and Beijing.
Pakistan has long viewed its ties to China as an unassailable friendship and strategic partnership China but has recently been exploring ways of charting a more independent course.
Relations between Islamabad and Beijing were bolstered by an up to US$60 billion Chinese investment in the China Pakistan Economic Corridor (CPEC), a cornerstone of the People's Republic's infrastructure, transportation, and energy-driven Belt and Road Initiative.
Deeply indebted to China as a result of the Belt and Road that has significantly contributed to electricity supply and transportation infrastructure, Pakistan will have to tread cautiously as it explores the margins of its manoeuvrability.
Nevertheless, suggesting that CPEC may not live up to its promise to significantly boost the country's position as a key Belt and Road maritime and land transportation hub, Pakistan recently agreed with Saudi Arabia to shy away from building a US$10 billion refinery and petrochemical complex in the port of Gwadar, long viewed as a Belt and Road crown jewel. The two countries are looking at the port city of Karachi as an alternative.
Gwadar port has been troubled for years. Completion of the port has been repeatedly delayed amid mounting resentment among the ethnic Baloch population of the Pakistan province of Balochistan, one of the country's least developed regions. Work on a fence around the port halted late last year when local residents protested.
Building the refinery in Karachi would dent Chinese hopes of Gwadar emerging as a competitive hub at the top of the Arabian Sea. Doubts about Gwadar's future are one reason why landlocked Tajikistan, as well as Afghanistan, are looking at Iranian ports as alternatives.
Saudi Arabia and Pakistan initially agreed on building the refinery in Gwadar in 2019 during a visit by Saudi Crown Prince Mohammed bin Salman. A Saudi-funded feasibility study has since suggested that Gwadar lacks the pipeline and transportation infrastructure to justify a refinery. The refinery would be cut off from Karachi, Pakistan's oil supply hub.
In a similar vein, Pakistan has been discussing a possible military base in the country from which US forces could support the government in Kabul once the Americans leave Afghanistan in September under an agreement with the Taliban.
Washington and Islamabad appear to be nowhere close to an agreement on the terms that would govern a US military presence in Pakistan but the fact that Pakistan is willing to entertain the notion will not have gone unnoticed in Beijing.
Pakistan borders on China's troubled province of Xinjiang, home to Turkic Muslims who face a brutal Chinese attempt to squash their religious and ethnic identity.
China fears that Pakistan, one of the few countries to have witnessed protests against the crackdown in the early days of the repression, could be used by Turkic Muslim militants, including fighters that escaped Syria, as a launching pad for attacks on Chinese targets in the South Asian country or in Xinjiang itself.
The notion of Pakistan re-emerging as a breeding ground for militants is likely to gain traction in Beijing as well as Washington as Pakistan implements educational reform that would Islamicize syllabi across the board from primary schools to universities. Critics charge that religion would account for up to 30 per cent of the syllabus.
Islamization of Pakistani education rooted in conservative religious concepts contrasts starkly with moves by countries like Saudi Arabia and the United Arab Emirates to de-emphasize religious education and ensure that it is more pluralistic. The two Gulf states have positioned themselves as proponents of moderate forms of Islam that highlight religious tolerance while supporting autocratic rule.
"Pakistan is an ideological Islamic state and we need religious education. I feel that even now our syllabus is not completely Islamized, and we need to do more Islamization of the syllabus, teaching more religious content for the moral and ideological training of our citizens," asserted Muhammad Bashir Khan, a member of parliament for Prime Minister Imran Khan's ruling party.
By implication, Mr. Khan, the parliamentarian, was suggesting that Pakistan was angling for a conservative leadership role in the Muslim world as various forces, including Saudi Arabia, the UAE, Turkey, Iran and Indonesia compete for religious soft power in what amounts to a battle for the soul of Islam.
The educational reform boosts Prime Minister Khan's effort to be the spokesman for Muslim causes. The prime minister has accused French President Emmanuel Macron of peddling Islamophobia and demanded that Facebook ban expressions of anti-Muslim sentiment.
Critics warn that the curriculum will produce anything but a society that is tolerant and pluralistic.
Said education expert Rubina Saigol: "When the state aligns itself with one sect or a singular interpretation of religion, it opens the doors to sectarian conflict, which can turn violent… There is lip service to the ideas of diversity, inclusion and mutuality but, in reality, an SNC that is gender-biased, sectarian and class-based, will sharpen social differences, undermine minority religions and sects, and violate the principles of federalism." Ms. Saigol was referring to Prime Minister Khan's Single National Curriculum project by its initials.
Former Senator Farhatullah Babar warned that "The SNC…opens the door for… (religious) seminary teachers to enter mainstream educational institutions… It is well known that a majority of the education of seminary students is grounded in sectarianism. Imagine the consequences of…seminary teachers trained and educated in sectarian education entering the present educational institutions."
Why successful mediation efforts could not be employed to resolve the Kashmir conflict?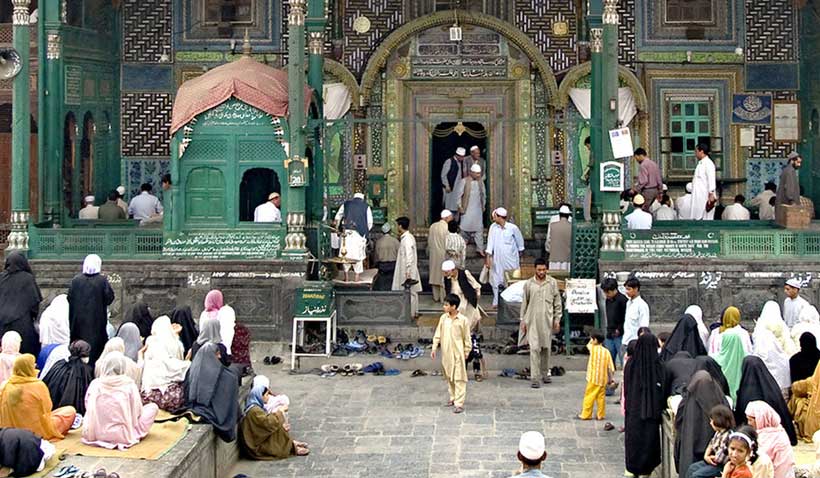 Mediation is a process in which a dispute between two parties is resolved effectively with the help of a third party. It helps to resolve international conflicts peacefully because in mediation the third-party mostly has no direct gains from it and cannot have coercive policies, rather it discusses win-win situation for both parties and helps them resolve the issue. Unfortunately, Kashmir has been a bone of contention between India and Pakistan for almost 74 years, and yet all mediation efforts have failed.
Kashmir is a disputed territory between India and Pakistan in the South Asian region. The issue dates back to 1947 during the partition of the sub-continent when India and Pakistan were formed and were liberated from the British colonialism. At the time of partition, there were more than 500 princely states and they either had to accede to India or Pakistan or choose to stay independent. Moreover, they had to keep their geographical and religious contiguity in mind before acceding to any of the state. Many states made quick decisions but the Maharajah of Kashmir delayed the decision because he was a Hindu and wanted to join India but the majority of population was Muslim and they wanted to be a part of Pakistan. During his contemplation, the Indian forces entered into the state of Jammu and Kashmir to illegally occupy the state. As a result, tribal groups from Pakistan entered into the state to help their Muslim brothers and Pakistan also backed them actively. Realizing the sensitivity of the matter, India took this issue to the United Nations. The UN helped in establishing a ceasefire line that divided the state into two parts, one controlled by Pakistan called Azad Jammu and Kashmir (AJK) while the other is under Indian occupation and is called Indian Occupied Kashmir (IOK).
Since then, the UN has passed several different resolutions to resolve the Kashmir conflict for good but India is not willing to accept the propositions of UNSC and other mediators. Kashmir still remains an issue to this day and the people of Kashmir are still waiting to get their right to self-determination and accession to Pakistan. India on the other hand has heavily militarized the territory and is trying to change the demography of Kashmir to reduce the Muslim majority.
Efforts of Mediation in the Kashmir Conflict
United Nations formed a special commission for the resolution of the Kashmir conflict known as the United Nations Commission for India and Pakistan (UNCIP). UNCIP and United Nations Security Council (UNSC) have passed a number of resolutions after the 1947-48 war for Kashmir, one of the principal resolutions being the one of 21st April, 1948 by the UNSC that stated: "Both India and Pakistan desire that the question of the accession of Jammu and Kashmir to India or Pakistan should be decided through the democratic method of a free and impartial plebiscite". This resolution focused on the basic human right of Kashmiri people to choose to live with whoever they want and they have the right to form an independent state.
The UNSC resolutions that came after that also focused on the point of plebiscite and the principles for the conduct of plebiscite. The UNCIP focused on the conduct of free and fair plebiscite for Kashmiri people in both parts of Kashmir and let the people vote for either India or Pakistan. UNCIP also passed some resolutions in this regard. The resolutions passed by UNCIP on 13th August, 1948 and 5th January, 1949 also reinforced the self-determination and plebiscite resolutions of UNSC. In July 1949, India and Pakistan established a ceasefire line through the Karachi agreement that was to be supervised by the military observers. The military adviser had the command of these observers and they all made the main group of United Nations Military Observer Group in India and Pakistan (UNMOGIP).
After the termination of UNCIP, the United Nations Security Council further passed a resolution no. 91 on 30th March, 1951 affirming that the constituent assembly and any action taken by it for the future of Kashmir would not constitute a disposition of the state and that the future would be decided through a plebiscite. It also decided to continue the working of UNMOGIP and continue the supervision of ceasefire in Kashmir. The other functions of the UNMOGIP were to observe the condition of ceasefire and report it to the UNSC. They were also supposed to investigate the complaints of ceasefire violations and give a written report of findings to each party and the Secretary General.
On 24th January, 1957 UNSC passed the resolution no. 122 regarding the determination of future of the part of state. It reaffirmed that the actions taken by constituent assembly would not satisfy its earlier resolutions and again called for a plebiscite. Later during the 1965 and 1971 wars between India and Pakistan, the UNSC asked both states to cease fire and follow the UN resolutions for Kashmir dispute. It maintained that the Kashmir dispute should be resolved by free and fair plebiscite and not to be taken militarily.
All the efforts made by the United Nations in order to resolve the Kashmir conflict have failed because of India's assertiveness in the state of J&K. India never agreed to taking out her forces from Kashmir and neither to hold a free and fair plebiscite that could help in determining the future of Kashmir. Mediations cannot be forced and both parties need to consent on a given solution by the mediators but India has never agreed upon the stance of the mediating body and keeps adding military in the region.
Some examples of arbitration tried by the United Nations that failed are as follows:
The first effort made in March 1949, where UNCIP convinced both parties to withdraw forces and asked for submission of their plans for the withdrawal, Pakistan submitted the plan but India refused.
Then in August 1949, another effort was made by President Truman and PM Attlee where they asked both parties to submit to the arbitration of Admiral Nimitz, Pakistan accepted this proposal but India rejected it again.
Then in December 1949, the president of UNSC General McNaughton proposed that the withdrawal should be in a such way that it does not impose fear in any party, Pakistan again accepted the Proposal while India rejected it.
In July 1950, Sir Owen Dixon's proposal about the exact sequence of withdrawals from Jammu and Kashmir territory were accepted by Pakistan but India rejected them.
In January 1951, the Prime Ministers of common wealth suggested that Indian and Pakistani troops in Kashmir should be replaced by neutral troops from Australia and New Zealand, Pakistan agreed to this; India did not.
In December 1952, the security council defined the number and character of the forces on both sides of ceasefire line present in Kashmir before the plebiscite, the rest were to be withdrawn. Pakistan accepted this resolution but India rejected it.
In early 1958, the UNSC again deputed Dr. Frank Graham on a mission of mediation between India and Pakistan for the solution of dispute. Frank Graham made five recommendations all of which were accepted by Pakistan and rejected by India.
The ceasefire violations by India time to time also show how India does not care about International Law and Human rights and keeps the torture going without holding a plebiscite do decide the future of the state.
The US supported the composite dialogue process between India and Pakistan which came to an end after the Mumbai attacks in 2008 and since then every time US hints at mediation, Delhi reacts with hostility. The reason is that Kashmir issue is not merely about a piece of land, rather it is more about nationality and political ideology. The Modi government stands tough on militancy in the Kashmir territory in order to enhance its claim and use it as a tool to instigate the notion of Nationalism in the Indian population to give legitimacy to his actions.
One of the major reasons for the failure of UNSC in bringing a peaceful and permanent solution for the Kashmir conflict is that it views the conflict as a political issue rather than a legal one. The Indian aggression and occupation should be seen as an issue of humanitarian intervention and should be dealt according to the international law in the International Court of Justice rather than an issue of political differences between India and Pakistan. The instrument of accession by India is the core issue which the UNSC consistently failed to point out in its resolutions.
Conclusion:
Many efforts of mediation have been made in the earlier days of the conflict by the United Nations in order to convince both India and Pakistan for a solution of the Kashmir crisis. Although UN has passed several resolutions in order to mediate between India and Pakistan but the drawback of mediation is that it is not coercive, it needs the consent of the parties in conflict upon a certain point. In case of Kashmir, India's assertiveness and extremist policies is a major reason why mediations have failed in resolving the Kashmir conflict. The international community needs to realize that this is not an issue of political differences rather an issue of violation of the international law.
India's multi-alignment: the origins, the past, and the present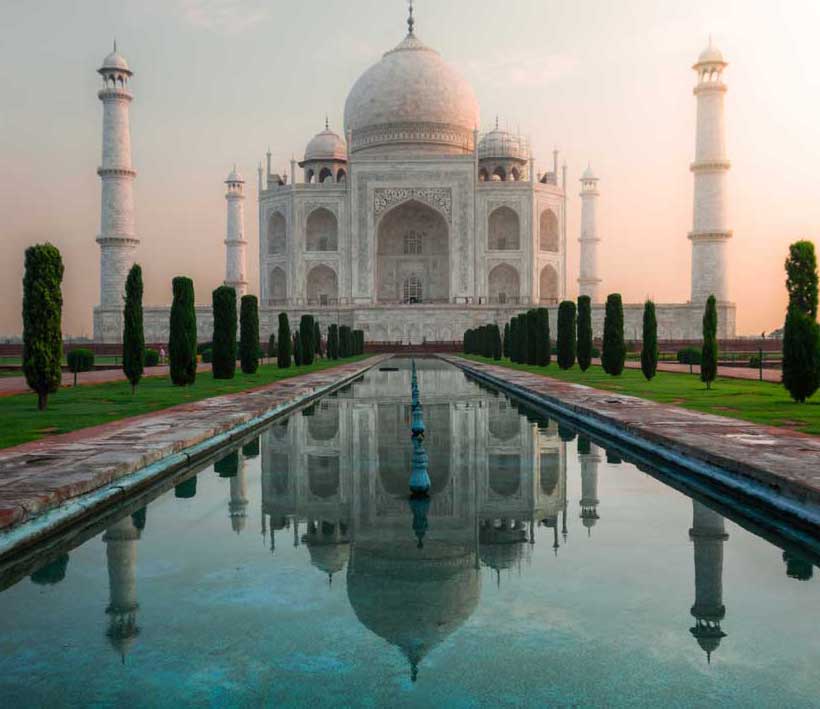 In the initial two decades following India's independence, India's foreign policy was heavily determined by the personal predilections of its first Prime Minister Jawaharlal Nehru and his protégé VK Krishna Menon, both influenced by British socialism. Nehru himself handled the external affairs portfolio until his death in 1964.
The policy of 'non-alignment' which the duo initiated in India's foreign policy gained world-wide attention since early 1950s, which later became a full-fledged movement and forum of discussion in 1961 (NAM) that consisted of developing and newly decolonised nations from different parts of the world, primarily from Asia, Africa, and Latin America.
But, the policy never meant isolationism or neutrality; rather it was conceived as a positive and constructive policy in the backdrop of the US-USSR Cold War, enabling freedom of action in foreign and security policies, even though many of the individual NAM member states had a tilt towards the Soviet Union, including India.
However, the lofty Nehruvian idealism of India's foreign policy in its initial decades was not successful enough in integrating well into India's security interests and needs, as it lost territories to both China and Pakistan during the period, spanning 1947 to 1964.
However, when Indira Gandhi assumed premiership, realism had strongly gained ground in India's political, diplomatic and military circles, as evident in India's successful intervention in the liberation of Bangladesh in 1971.
Even at that point of time, India still sticked on to the policy of non-alignment until it was no longer feasible in a changed international system that took shape following the end of the Cold War, which is where the origins of a new orientation in India's foreign policy decision-making termed as 'multi-alignment' lies.
Today, India skilfully manoeuvres between China-led or Russia-led groupings such as the BRICS (Brazil, Russia, India, China, and South Africa) and the Shanghai Cooperation Organisation (SCO), along with its involvement in US-led groupings such as the Quadrilateral Security Dialogue (or the Quad), in which Japan and Australia are also members.
Militarily though, India is still not part of any formal treaty alliance, and is simultaneously part of a diverse network of loose and issue-specific coalitions and regional groupings, led by adversarial powers, with varying founding objectives and strategic imperatives.
Today, non-alignment alone can no longer explain the fact that recently India took part in a US-chaired virtual summit meeting of the Quad in March 2021 and three months later attended a BRICS ministerial meet, where China and Russia were also present.
So, how did India progress from its yesteryear policy of remaining equidistant from both the US-led and Soviet-led military blocs (non-alignment) and how did it begin to align with multiple blocs or centres of power (multi-alignment)? Answer to this question stretches three decades back.
World order witness a change, India adapts to new realities
1992 was a watershed year for Indian diplomacy. A year back, the Soviet Union, a key source of economic and military support for India till then, disappeared in the pages of history, bringing the Cold War to its inevitable end.
This brought a huge vacuum for India's strategic calculations. Combined with a global oil shock induced by the First Gulf War of 1990 triggered a balance of payment crisis in India, which eventually forced the Indian government to liberalise and open up its economy for foreign investments and face competition.
India elected a pragmatic new prime minister in 1991 – PV Narasimha Rao. The vision he had in mind for India's standing in the world was quite different from his predecessors. Then finance minister and later PM, Dr Manmohan Singh announced in the Indian Parliament, "No power on earth can stop an idea whose time has come".
This was during his 1991 budget speech and it marked the beginning of building a new India where excessive control of the state on economic and business affairs seemed no longer a viable option.
At a time when Japan's economy was experiencing stagnation, China was 'peacefully rising', both economically and industrially. The United States remained as the most influential power and security provider in Asia with its far-reaching military alliance network.
As the unipolar world dawned proclaiming the supremacy of the United States, PM Rao steered Indian foreign policy through newer pastures, going beyond traditional friends and partners like Russia.
In another instance, 42 years after India recognised Israel as an independent nation in 1950, both countries established formal diplomatic ties in 1992. Indian diplomats accomplished a task long overdue without affecting the existing amicable ties with Palestine.
In the recent escalation of the Israel-Hamas conflict, it is worth noting that India took a more balanced stance at the United Nations, which was different from its previous stances that reflected an open and outright pro-Palestine narrative.
Today, India values its ties with Israel on a higher pedestal, even in areas beyond defence and counter-terrorism, such as agriculture, water conservation, IT and cyber security.
Breaking the ice with the giant across the Himalayas
China is a huge neighbour of India with which its shares a 3,488-km long un-demarcated border. Skirmishes and flare-ups resulting from difference in perception of the border and overlapping patrolling areas are a regular occurrence in this part of the world.
For the first time after the 1962 war with China, which resulted in a daunting defeat for India, diplomatic talks for confidence-building in the India-China border areas were initiated by the Rao government in 1993, resulting in the landmark Agreement on the Maintenance of Peace and Tranquillity along the Line of Actual Control (LAC), the defacto border between India and China.
The agreement also provided a framework for ensuring security along the LAC between both sides until a final agreement on clear demarcation of the border is reached out. The 1993 agreement created an expert group consisting of diplomats and military personnel to advise the governments on the resolution of differences in perception and alignment of the LAC. The pact was signed in Beijing in September 1993, during PM Rao's visit to China.
Former top diplomat of India Shivshankar Menon noted in one of his books that the 1993 agreement was "the first of any kind relating specifically to the border between the Republic of India and the People's Republic of China … It formalized in an international treaty a bilateral commitment by India and China to maintain the status quo on the border. In effect, the two countries promised not to seek to impose or enforce their versions of the boundary except at the negotiating table."
The 1993 pact was followed by another one in 1996, the Agreement on Military Confidence-Building Measures. The following two decades saw a number of agreements being signed and new working mechanisms being formalized, even though two major standoffs occurred in the Ladakh sector in 2013 and 2020 respectively and one in between in the Sikkim sector in 2017.
The agreements served as the basis upon which robust economic ties flourished in the 2000s and 2010s, before turning cold as a result of Chinese aggression of 2020 in Ladakh. However, the 1993 agreement still was a landmark deal as we consider the need for peace in today's increasingly adversarial ties between the two nuclear-armed Asian giants.
Integrates with Asia's regional architecture
Before the early 1990s, India's regional involvements to its east remained limited to its socio-cultural ties, even though the region falls under India's extended neighbourhood, particularly Southeast Asia. But, since 1992, when the Look East Policy (LEP) was formulated under the Rao government, India has been venturing into the region to improve its abysmal record of economic and trade ties with countries the region.
New Delhi began reaching out to the ASEAN or the Association of Southeast Asian Nations in 1992 and was made a Sectoral Partner of the association in the same year. Thus, India kicked-off the process of its integration into the broader Asian regional architecture.
In 1996, India became a member of the ASEAN Regional Forum, a key platform for talks on issues of security in the wider Indo-Pacific region. India became ASEAN's summit-level partner in 2002 and a strategic partner in 2012.
A free trade agreement (FTA) was agreed between ASEAN and India in 2010. And in 2014, the erstwhile LEP was upgraded into the Act East Policy (AEP). Today, the ASEAN region remains at the centre of India's evolving Indo-Pacific policy.
Bonhomie with the superpower across the oceans, the United States
1998 was an important year, not just for India, but for the world. Until May that year, only the five permanent members of the United Nations Security Council possessed nuclear capabilities. That year, 'Buddha smiled again' in the deserts of India's Rajasthan state, as India under PM Atal Bihari Vajpayee successfully conducted a series of underground nuclear bomb tests, declaring itself a nuclear state, 24 years after its first nuclear test in 1974 code-named 'Smiling Buddha'.
The move surprised even the US intelligence agencies, as India managed to go nuclear by bypassing keen US satellite eyes that were overlooking the testing site. Shortly after this, Pakistan also declared itself a nuclear state.
India's nuclear tests invited severe international condemnation for New Delhi and badly affected its relationship with Washington, resulting in a recalling of its Ambassador to India and imposed economic sanctions, which was a big blow for India's newly liberalised economy.
But, a bonhomie was reached between India and the US in a matter of two years and then US President Bill Clinton visited India in March 2000, the first presidential visit since 1978. The Indo-US Science and technology Forum was established during this visit and all the sanctions were revoked by following year.
Bharat Karnad, a noted Indian strategic affairs expert, notes in one his books that, "Vajpayee's regime conceived of 'strategic autonomy' to mask its cultivating the US, which resulted in the NSSP".
The Next Steps in Strategic Partnership (NSSP) between the US and India was launched in January 2004 that covered wide ranging areas of cooperation such as nuclear energy, space, defence and trade. This newfound warmth in Indo-US relations was taken to newer heights with the conclusion of the landmark civil nuclear deal between 2005 and 2008.
Today, India is a key defence partner of the United States, having signed all the four key foundational pacts for military-to-military cooperation, the latest being the Basic Exchange and Cooperation Agreement (BECA) for geo-spatial cooperation, signed in October 2020. The two countries are key partners in the Quad grouping and share similar concerns about an increasingly assertive China in the Indo-Pacific region.
Like his predecessors, Prime Minister Narendra Modi has been trying to cultivate this special relationship with the United States, reinforced by cooperation in the Quad grouping and also by constantly engaging a 4.8-million strong Indian diaspora in the United States.
The leaders of both countries, from Vajpayee to Modi and from Clinton to Trump have reciprocated bilateral visits to each other's countries. And, India looks forward to the Biden-Harris administration for new areas of cooperation.
But, a recent military manoeuvre in April, this year, by a US Navy ship (which it calls a FONOP or Freedom of Navigation Operation) in India's exclusive economic zone, off Lakshadweep coast, casted a shadow over this relations.
The US openly stated in social media that it entered the area without seeking India's prior consent and asserted its navigational rights. This invited mixed reactions, as it was highly uncalled for. While some analysts consider it humiliating, others think that the incident occurred due to the difference of perceptions about international maritime law in both countries.
Today, along with the US, India skilfully manages its 'historical and time-tested' ties with Russia, a strategic foe of the US, and moves forward to purchase Russian-made weapon systems, such as the S-400 missile defence system, even after a threat of sanctions. But, in the past several years, India has been trying to diversify its defence procurements from other countries such as France and Israel and has been also promoting indigenisation of defence production.
A BRICS formula for responsible multilateralism
India is a founding member of the BRICS grouping, formalised in 2006, now consisting of Brazil, Russia, India, China, and South Africa – the emerging economies of that time with a potential to drive global economic growth and act as an alternate centre of power along with other groupings of rich countries such as the G-7 and the OECD (Organisation for Economic Co-operation and Development).
India always stood for a responsible global multilateral system and rules-based order. Indian leaders have attended all summit-level meetings of BRICS since 2009 unfailingly. Last year, the summit took place in the backdrop of India-China border standoff in Ladakh, under Russia's chair, a common friend of both countries, where the leaders of India and China came face-to-face for the first time, although in virtual format.
The primary focus of BRICS remains economic in nature, but it also takes independent stances on events occurring in different parts of the world. The grouping also established a bank to offer financial assistance for development projects known as the New Development Bank (NDB) based in Shanghai, China, in 2014, with an Indian as its first elected president.
BRICS also became the first multilateral grouping in the world to endorse the much-needed TRIPS waiver proposal jointly put forward by India and South Africa at the World Trade Organisation (WTO) to suspend intellectual property rights on Covid vaccine-making during the duration of the pandemic to provide developing countries that lack adequate technologies with means to battle the virus.
As India gears up to host this year's upcoming BRICS summit, there is no doubt that being part of the grouping has served the country's interests well.
Manoeuvring the SCO, along the shores of the Indo-Pacific
The SCO or the Shanghai Cooperation Organisation is a regional organisation consisting of eight Eurasian powers, largest in the world both in terms of land area and population covered. It stands for promoting mutual cooperation and stability, where security issues can be freely discussed and conflicts are attempted to be resolved.
India is not a founding member of the SCO, which was created in 2001. Both India and Pakistan were admitted as full members in 2017. The grouping's members also include Russia, China and four Central Asian countries, excluding Turkmenistan.
Sharing a common platform with Pakistan and China and the presence of a long-term friend, Russia, has helped India diplomatically in key occasions. Using the SCO platform, the existing differences between member states can be discussed and prevented from escalating into major conflicts.
This was evident most recently visible in 2020 when the foreign ministers of India and China agreed on a plan for the disengagement of Indian and Chinese troops from the LAC, as a major step in the diffusion of tensions in Ladakh that had erupted since May that year.
But, Russia and China collectively oppose the usage of the term 'Indo-Pacific', something that surfaced into political discourse with the famous speech delivered by the former Japanese Prime Minister Shinzo Abe in August 2007 in the Parliament of India, calling for "the confluence of two seas" and hinting at a new maritime continuum of the Indian and Pacific Oceans.
It is in this context that the grouping of India, Japan, Australia and the United States gained prominence. The four Quad countries came together to offer humanitarian assistance following the 2004 Indian Ocean tsunami, the ambit of the grouping's co-operation ranges from maritime security to cooperation in Covid vaccine production and distribution.
After a decade since the first joint naval exercise of the four Quad countries took place in 2007, the ASEAN's Manila summit in 2017 provided a platform for the four countries to connect with each other and enhance consultations to revive the four-nation grouping.
The Quad has been raised to the summit level now with the March 2021 virtual summit, and has also conducted two joint naval exercises so far, one in 2007 and the other in 2020. This loose coalition is widely perceived as a counterweight to an increasingly assertive China.
India is the only country in the Quad that shares a land border with China. At the same time, India is also the only country that is not a formal security ally of the United States, meaning if India quits, the Quad ceases to exist, while the other three countries can still remain as treaty allies. However, setting the US aside, cooperation among the other three Quad partners has also been witnessing a boom since the last year.
India and Japan have expanded co-operation in third countries in India's neighbourhood such as Sri Lanka, Bangladesh and Myanmar to improve connectivity and infrastructure in the region and offer an alternative to China's trillion-dollar Belt and Road Initiative, which is perceived as having implications of a potential debt-trap aimed at fetching strategic gains.
Amid the pandemic, both the countries have joined hands with Australia to launch a Supply Chain Resilience Initiative (SCRI) to diversify key supply chains away from China.
However, India doesn't perceive a free and open Indo-Pacific as an exclusionary strategy targeted at containing some country, rather as an inclusive geographic concept, where co-operation over conflict is possible. This was articulated by Prime Minister Modi in 2018 at the Shangri La Dialogue in Singapore.
Various additions were made to this view in later stages, as the concept evolved into a coherent form, representing New Delhi's expanding neighbourhood. This vision aligns well with related initiatives such the Security and Growth for All in the Region (SAGAR) and the Indo-Pacific Oceans Initiative (IPOI), aimed at improving maritime security, trade, connectivity and management of shared resources.
The future
For India, this is an era of complex multi-alignment, different from the Cold War-era international system, where multiple centres of power exist. At different time periods in the past, India has adapted well to the changing circumstances and power dynamics in the international system.
India's strategic posture today, despite being aspirational, is to have good relations with all its neighbours, regional players, and the major powers, to promote rules-based order, and in the due process to find its own deserving place in the world.
In July, last year, India's External Affairs Minister, S. Jaishankar has made it clear that India 'will never be part of an alliance system', even though a tilt towards the US is increasingly getting visible, taking the China factor into account. Jaishankar also stated that global power shifts are opening up spaces for middle powers like India.
As the world tries to avoid another Cold War, this time between the United States and China, the competing geopolitics of the Eurasian landmass and the Indo-Pacific maritime region is poised to add up to New Delhi's many dilemmas in the coming years.