The importance of digital resilience in times of crisis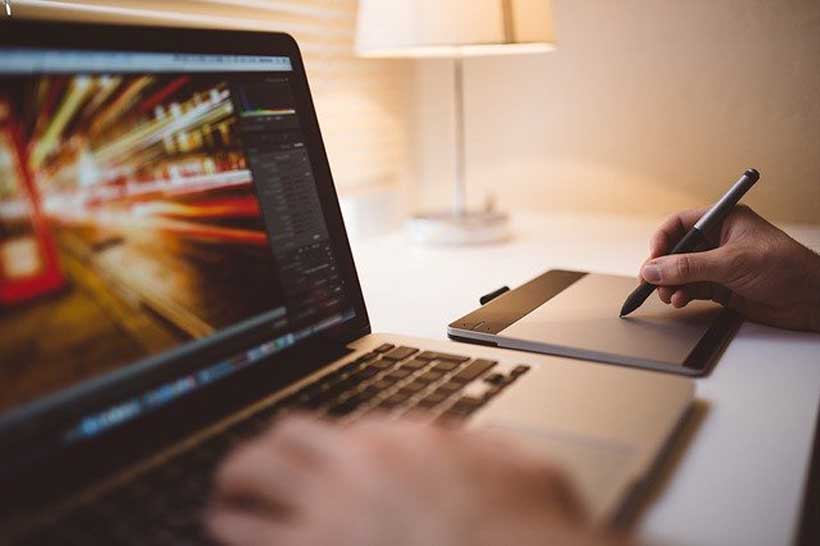 EU Commission released the results of the 2020 Digital Economy and Society Index (DESI), which monitors Europe's overall digital performance and tracks the progress of EU countries with respect to their digital competitiveness. This year's DESI shows that there is progress in all Member States and all key areas measured in the index. This becomes all the more important in the context of the coronavirus pandemic, which has demonstrated how essential digital technologies have become, by allowing work to continue, monitoring the spread of the virus, or accelerating the search for cures and vaccines. Furthermore, the DESI indicators relevant for the recovery show that EU Member States should step up their efforts to improve the coverage of Very High Capacity Networks, assign 5G spectrum to enable the commercial launch of 5G services, improve citizens' digital skills and further digitise businesses and the public sector.
Executive Vice-President, Margrethe Vestager, said: "The coronavirus crisis has demonstrated how crucial it is for citizens and businesses to be connected and to be able to interact with each other online. We will continue to work with Member States to identify areas where more investment is needed so that all Europeans can benefit from digital services and innovations."
Commissioner for Internal Market, Thierry Breton, added: "The data we publish today shows that industry is using digital solutions now more than ever. We need to ensure this is also the case for small and medium businesses and that the most advanced digital technologies are deployed throughout the economy."
In the context of the recovery plan for Europe, adopted on 27 May 2020, DESI will inform country-specific analysis to support the digital recommendations of the European Semester. This will assist Member States to target and prioritise their reform and investment needs, thereby facilitating access to the Recovery and Resilience Facility worth €560 billion. The Facility will provide Member States with the funds to make their economies more resilient and ensure that investments and reforms will support the green and digital transitions.
Main findings of the 2020 DESI
Finland, Sweden, Denmark and the Netherlands are the leaders in overall digital performance in the EU. Malta, Ireland and Estonia are following right after. The International Digital Economy and Society Index (I-DESI) shows that the best performing EU countries are also worldwide leaders. The largest EU economies are not digital frontrunners, which indicates that the speed of digital transformation must accelerate for the EU to successfully deliver on the twin digital and green transformations. Over the last 5 years, Ireland has made the most significant progress, followed by the Netherlands, Malta and Spain. These countries also perform well above the EU average as measured by the DESI score.
As the pandemic has had a significant impact on each of the five dimensions tracked by DESI, the 2020 findings should be read in conjunction with the numerous measures taken by the Commission and Member States to manage the crisis and support the recovery. Member States took action to minimise contagion and to support healthcare systems, such as by introducing applications and platforms to facilitate telemedicine and coordinate healthcare resources. The Commission also took action, such as issuing a Recommendation on a common Union toolbox for the use of technology and data to combat and enable the exit from the crisis, in particular on mobile applications and the use of anonymised data in tracing apps. The Body of European Regulators of Electronic Communications (BEREC), upon request of the Commission, started to monitor internet traffic to avoid congestion.
Main findings in 5 digital areas
The Digital Economy and Society Index tracks the progress made in Member States in 5 principal policy areas, namely connectivity, digital skills, internet usage by individuals, integration of digital technologies by businesses and digital public services.
Connectivity has improved but more needs to be done to address fast-growing needs. Member States are working on the transposition of new EU rules adopted in 2018 into national legislation, with a view to fostering investment in Very High Capacity Networks, both fixed and mobile. 78% of households had a fixed broadband subscription in 2019, up from 70% 5 years ago, and 4G networks cover almost the entire European population. But only 17 Member States have already assigned spectrum in the 5G pioneer bands, (5 countries more than last year). Finland, Germany, Hungary and Italy are the most advanced on 5G readiness. Fixed Very High Capacity broadband networks are available to 44% of EU homes.
More progress in digital skills is needed, especially since the coronavirus crisis has shown that adequate digital skills are crucial for citizens to be able to access information and services. A large part of the EU population, 42%, still lacks at least basic digital skills. In 2018, some 9.1 million people worked as ICT specialists across the EU, 1.6 million more than 4 years ago. 64% of large enterprises and 56% of SMEs that recruited ICT specialists during 2018 reported that vacancies for ICT specialists were hard to fill.
Although the pandemic has seen a sharp increase in internet use, the trend was already present before the crisis, with 85% of people using the internetat least once a week(up from 75% in 2014). The use of video calls has grown the most, from 49% of internet users in 2018 to 60% in 2019. Internet banking and shopping are also more popular than in the past, being used by 66% and 71% of internet users respectively.
Enterprises are becoming more and more digitised, with large companies taking the lead. 38.5% of large companies already rely on advanced cloud services and 32.7% reported that they use big data analytics. However, the vast majority of SMEs do not yet use these digital technologies, as only 17% of them use cloud services and only 12% big data analytics. As for e-commerce, only 17.5% of SMEs sold products or services online in 2019, following a very slight increase of 1.4 percentage points compared to 2016. In contrast, 39% of large enterprises made use of online sales in 2019.
In order to boost e-commerce, the EU has agreed on a series of measures ranging from ending unjustified cross-border barriers and facilitating cheaper cross-border parcel deliveries to ensuring protection of online customer rights and promoting cross-border access to online content. Since December 2018, consumers and companies are entitled to find the best online deals throughout the EU without experiencing discrimination based on their nationality or place of residence.
Finally, there is an increasing trend towards the use of digital public services in the areas of eGovernment and eHealth, which allows for more efficiency and savings for governments and businesses, improved transparency, and the greater participation of citizens in political life. 67% of internet users who submitted forms to their public administration in 2019 now use online channels, up from 57% in 2014, showing the convenience of using ICT-enabled services over paper-based ones. The top performers in this area are Estonia, Spain, Denmark, Finland and Latvia.
Background
The annual Digital Economy and Society Index measures the progress of EU Member States in their steps towards a digital economy and society, on the basis of Eurostat data as well as specialised studies and collection methods. The DESI 2020 reports are based on 2019 data. To improve the methodology of the index and take account of the latest technological developments, a number of changes were made to the 2020 edition, which now includes fixed very high capacity network (VHCN) coverage. The DESI was re-calculated for all countries for previous years to reflect the changes in the choice of indicators and corrections made to the underlying data. Country scores and rankings may thus have changed compared with previous publications. As the figures refer to 2019, the United Kingdom is included in the 2020 DESI and in calculated EU averages.
Private markets forecast to grow to $4.9tn globally by 2025 and make up 10% of global AuM
Assets under management (AuM) in private markets to expand by between $4.2 trillion and $5.5 trillion in the years up to 2025 in worst/best case scenarios for economic recovery, according to new analysis from PwC.
The report, Prime time for private markets: The new value creation playbook, examines prospects for four primarily illiquid asset classes of private equity (including venture capital), infrastructure, real estate and private credit across a range of scenarios for 2019-2025.
The report projects significant growth for the value of private markets of $5.5tn (best case), $4.9tn (base case) and $4.2tn (worst case) depending on how global economic conditions respond to the disruption caused by Covid-19.
Will Jackson-Moore, global leader for private equity, real assets and sovereign funds at PwC says,'The report highlights the continued emergence of private markets as a fast growing and highly impactful portion of global capital markets. Investors continue to look to the sector to deliver the yields that lower risk and more liquid asset classes struggle to match.
'Yet this is also an opportunity for private markets to take a lead on ESG and net zero commitments and demonstrate the impact they can make in public perception beyond public markets.'
Opportunities across asset classes
Even in the worst case scenario of a prolonged recession, the projections look ahead to growth of almost 50% up to 2025.
While private equity is very much "the asset class of the moment" there is evidence that there are significant opportunities for growth and returns in areas such as real estate, infrastructure and private credit.
Will Jackson-Moore says,'While opportunities for growth are out there, it is important to emphasise that returns will be harder to find and be more aggressively fought for. Managers will need to be innovative in their approach to value creation and respond swiftly to changing investors and governmental expectations as economies recover from the effects of the crisis.'
ESG and going beyond financial return
Will Jackson-Moore says,'Our research highlights the extent to which financial return is no longer the sole driver of private markets growth. ESG and Net Zero commitments now represent a significant source of value preservation and creation.
'Private market managers need to respond by looking at how to apply an ESG lens to investment strategy and product development. Whether it is in impact turnaround initiatives in which 'dirty' production facilities are turned green, or building strong commitment to diversity and inclusion at your organisation, these matters are no longer an overlay.'
Key Reforms Needed to Grow Albania's E-commerce Sector
A new World Bank Albania E-Commerce Diagnostic highlights key reforms needed to better leverage digital trade as opportunity for economic development.
E-commerce can be an important asset for Albania. Online sales channels allow businesses to reach more customers, at home and abroad. Customers gain from greater convenience and more choice. Sectors enabling e-commerce can create new jobs, including in technology companies, logistics and online payments.
During the COVID-19 pandemic, online markets are playing a particularly important role by allowing economic life to continue despite social distancing. The 2020 World Bank Enterprise Survey reveals that almost 20 percent of Albanian firms surveyed reported having either started or increased online business activity during the crisis.
To help Albania seize the digital trade opportunity, this new diagnostic identifies a roadmap of critical reforms in logistics and customs; digital connectivity; online payments; private sector capabilities and skills; and the e-commerce regulatory framework.
Digitalizing the Maritime Sector Set To Boost the Competitiveness of Global Trade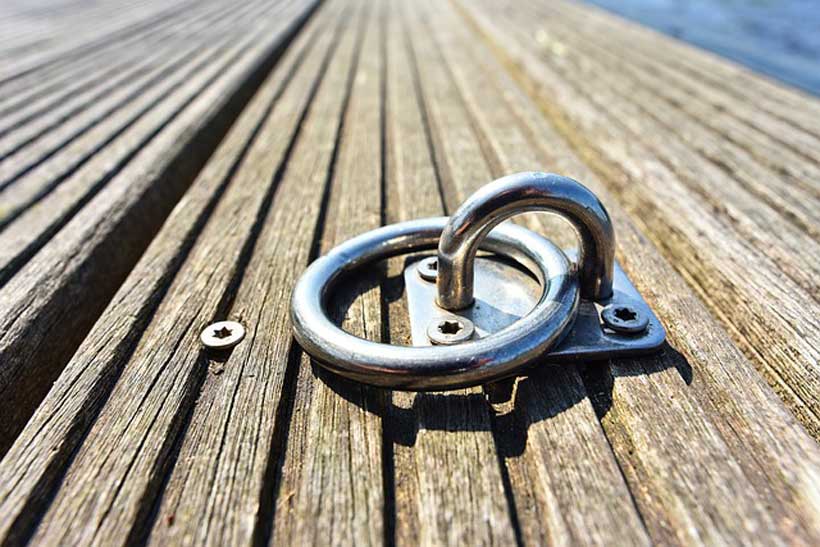 A new report launched today by the World Bank and the International Association of Ports and Harbors (IAPH) shows that better digital collaboration between private and public entities across the maritime supply chain will result in significant efficiency gains, safer and more resilient supply chains, and lower emissions.
Maritime transport carries over 90% of global merchandise trade, totaling some 11 billion tons of cargo per year. Digitalizing the sector would bring wide-ranging economic benefits and contribute to a stronger, more sustainable recovery.
Accelerating Digitalization: Critical Actions to Strengthen the Resilience of the Maritime Supply Chain describes how collaborative use of digital technology can help streamline all aspects of maritime transport, from cross-border processes and documentation to communications between ship and shore, with a special focus on ports.
The COVID-19 crisis has evidenced a key benefit of digitizing waterborne and landside operations: meeting the urgent needs to minimize human interaction and enhance the resilience of supply chains against future crises.
"In many of our client countries, inefficiencies in the maritime sector result in delays and higher logistics costs, with an adverse impact on the entire economy. Digitization gives us a unique chance to address this issue," noted Makhtar Diop, World Bank Vice President for Infrastructure. "Beyond immediate benefits to the maritime sector, digitalization will help countries participate more fully in the global economy, and will lead to better development outcomes."
IAPH Managing Director of Policy and Strategy, Dr Patrick Verhoeven, added: "the report's short and medium term measures to accelerate digitalization have the proven potential to improve supply chain resilience and efficiency whilst addressing potential risks related to cybersecurity. However, necessary policy reform is also vital. Digitalization is not just a matter of technology but, more importantly, of change management, data collaboration, and political commitment."
Although the International Maritime Organization (IMO) has made it mandatory for all its member countries to exchange key data electronically (the FAL convention), a recent IAPH survey reveals that only a third of over 100 responding ports comply with that requirement. The main barriers to digitalize cited by the ports were the legal framework in their countries or regions and persuading the multiple private-public stakeholders to collaborate, not the technology.
The report analyzes numerous technologies applied already by some from the world's leading port and maritime communities, including big data, the internet of things (IoT), fifth-generation technology (5G), blockchain solutions, wearable devices, unmanned aircraft systems, and other smart technology-based methods to improve performance and economic competitiveness.