Last October 2019, during the first Russia-Africa Summit, Russian President Vladimir Putin and Egyptian President Abdel Fattah al-Sisi reaffirmed commitment to scale-up cooperation in various economic sectors and particularly expedite work on the special industrial zone and the construction of proposed four nuclear power plants, raising hopes for an increased power supply in Egypt.
Seated in a sizeable conference hall on October 23, Putin told the Egyptian delegation: "As for our bilateral relations, we continue to implement ambitious projects that have been coordinated by us, including a nuclear power plant and an industrial zone in Egypt. We are working very actively in these areas, and we are planning to invest $190 million in infrastructure development projects and to attract up to $7 billion."
In his response, Abdel Fattah el-Sisi warmly expressed gratitude for holding the first Russia-Africa Summit, added that relations have had a long history in many fields and spheres, starting with Russia's support to the liberation movement, its contributions helped many African countries to attain practical results based on mutually beneficial cooperation in Africa.
"I would like to point out that we view Russia as a reliable partner of the African continent. We hope very much that Russia will be working in Africa in all spheres and fields, including in that of the development, as well as in the financing of infrastructure projects on the continent and in particular in energy and road construction," the Egyptian leader told Putin.
Egypt attaches great importance in its relations with Russia. But what is particularly important for their bilateral relations, Abdel el-Sisi assertively reminded: "I would like to assure you of our high appreciation of our bilateral relations, which are developing in various formats, especially after we signed a comprehensive cooperation agreement. We sincerely hope that our relations will continue to develop in all fields and spheres."
"As for the nuclear power plant, we set a high value on our bilateral cooperation. We strongly hope that all topics related to this project will be settled without delay so that we can start implementing the project in accordance with the signed contract. Mr President, we hope that the Russian side will provide support to nuclear energy facilities in Egypt so that we can work and act in accordance with the approved schedule," he added, in conclusion.
Related Russian ministries, departments and agencies are, usually, tasked to coordinate and implement bilateral agreements. In the case of nuclear power, State Atomic Energy Corporation is the main player. According to the description made available on its website, State Atomiс Energy Corporation, popular referred to as Rosatom, is a global leader in nuclear technologies and nuclear energy. It is established 2007 [a non-profit entity type] and headquartered in Moscow.
In fact, Rosatom has shown business interest in Africa. Over the past two decades, at least, it has signed agreements that promised construction of nuclear energy plants and training of specialists for these countries. The Director General, Alexey Likhachev, emphasized these points at the Russia-Africa Summit that Rosatom has already been cooperating with more than 20 African countries, in particular, building the largest "El-Dabaa" NPP in Egypt with an installed capacity of 4.8 GW.
While still there in Sochi, Alexey Likhachev noted that more reliable, affordable and stable energy is the basic condition for achieving sustainable development goals. "We can make a qualitative breakthrough in Africa in terms of technological development and the use of nuclear technology in the next few years," he said during one of the plenary sessions.
According to Reuters, the Egyptian Electricity and Renewable Energy Minister Mohamed Shaker said earlier at the International Atomic Energy Agency's ministerial conference that Russia had asked for $12 billion for the nuclear plants, a reliable solution for energy deficit. In this regard, the development of nuclear energy is important for Egypt.
"We made significant strides in the preparation of all strategic agreements [regarding the construction of a NPP in Egypt] with our strategic partner, Russia. We have also completed all technical, financial and legal aspects," he said.
Shaker said that Egypt decided to build an NPP due to the need to redress the energy balance to reduce emissions of greenhouse gases and to save hydrocarbons which the country has earmarked for petrochemicals. "We have few traditional sources of electricity generation. The potential of hydro energy is gradually waning. Following the adoption of a special plan to cut greenhouse gas emissions we stopped using coal plants, however, energy consumption will grow," according to the Minister.
It raises many questions about practical implementation of the several [paperwork] nuclear agreements that were signed with African countries. According to historical documents from the Ministry of Foreign Affairs and information from published media reports, specifically about Egypt, the proposed Russian nuclear plants has a long history, at dating back to Soviet days.
Nuclear deals with Russia
Egypt has been considering the use of nuclear energy for decades. The Nuclear Power Plants Authority [NPPA] was established in 1976, and in 1983 the El Dabaa site on the Mediterranean coast was selected.
Egypt's nuclear plans, however, were shelved after the Chernobyl accident. However, in 2006, Egypt announced it would revive its civilian nuclear power program, and build a 1,000 MW nuclear power station at El Dabaa. Its estimated cost, at the time, was $12.5 billion, and the plans were to do the construction with the help of foreign investors. In March 2008, Egypt signed an agreement with Russia on the peaceful uses of nuclear energy.
Early February 2015, President Putin and President Abdel Fattah el-Sisi signed an agreement to set up a nuclear plant in Dabaa, on the Mediterranean coast west of the port city of Alexandria, where a research reactor has stood for years. The deal was signed after a comprehensive bilateral discussion held and both expressed high hopes that Russia would help construct the country's first nuclear facility.
Interfax news agency reported that Sergei Kiriyenko, the Head of the Rosatom state corporation, had presented to the authorities in Egypt, Russia's proposals on construction of the first nuclear power plant in that country. The proposal is for construction of four power blocks, each with 1,200 megawatts of capacity.
Rosatom and Egypt's Electricity and Energy Ministry signed the agreement on development of the nuclear plant construction project in February 2015. The project assumes that Russia will provide an intergovernmental loan to Egypt. Commercial contracts would be concluded once the intergovernmental agreements on construction of the facility and on the loan were signed.
In assertive remarks carried by local Russian news agencies, Kiriyenko said at that time that the technical and commercial details of the project were not finalized, but envisaged the new technology with strong safety measures taken into account. That included the lessons learned during the March 2011 Fukushima disaster in Japan, as well as a loan requested by the Egyptian government for the project construction.
Russia and Egypt Courtship
Interestingly, Egypt's dreams of building nuclear plant has spanned several years, with agreement that was signed [as far back in March 2008] during an official visit to the Kremlin by the ousted Egyptian President Hosni Mubarak, and then through another former Egyptian leader Mohammed Morsi who discussed the same nuclear project with Putin in April 2013 in Sochi, southern Russia.
Mohammed Morsi had sought $4.8 billion loan from International Monetary Fund [IMF], and had also asked for an unspecified amount of loan from Russia to build the nuclear power plant. He hoped Russia would accelerate and expedite efforts, and provide financial backing for the project during his political administration.
The same year, following the revolutionary events and after a wave of mass anti-government actions, the army ousted the Moslem Brotherhood and their leader Mohammed Morsi, resulting in postponing or suspending the nuclear construction agreement. Since July 2013, Abdel Fattah el-Sisi has been in power after removing Morsi from office.
It is well-known fact that Egypt had long ties with the former Soviet Union. Those bilateral diplomatic ties resulted in several development projects in late 1950s including the building of the Aswan dam. During the Soviet times, many specialists were trained for Egypt. Hosni Mubarak, a former pilot, received training in what is now Kyrgyzstan, and further studied at the Soviet Military Academy in Moscow in the 1960s.
Egypt, first, began its nuclear program in 1954 and in 1961, acquired a 2-megawatt research reactor, built by the Soviet Union. Plans to expand the site have been decades in the making but repeatedly fell through. In 2010, that reactor suffered a breakdown, though no radiation was reported to have leaked out.
Renewable Energy Sources
Egypt is classified as having a high power system size [24,700 MW installed generation capacity in 2010 with more than 40 grid-connected plants]. As of 2010, 99% of the Egyptian population has access to electricity.
Since the early 2000s, power outage rates and durations, as well as distribution system losses, have trended downwards indicating that distribution companies have improved their overall customer service quality over the past decade; however, Egypt has seen a great weakening in its supply security. The power system's generation reserve capacity declined from 20% in the early 2000s to 10% by the 2010s.
The weakening of Egypt's supply security has caused widespread social issues in the 2010s. To deal with the extremely high demand for electricity, rolling blackouts and power cuts were implemented throughout the summer of 2012 causing great tension between the government and the people of Egypt.
Egypt has Renewable energy projects. The current energy strategy in Egypt [adopted by the Supreme Council of Energy in February 2008] is to increase renewable energy generation up to 20% of the total mix by 2020. The energy mix includes the use of hydropower, solar wind and nuclear.
Hydropower – The majority of Egypt's electricity supply generated from thermal and hydropower stations. There are four main hydroelectric generating stations currently operating in Egypt. Experts have questioned why Egypt could not maximize the use of the river Nile that stretches 6.695 kilometers, especially for agricultural, industrial and generating energy for the region.
Solar – Egypt has a high solar availability as a result of hot desert climate.
Wind – Egypt has a high potential for wind energy, especially in the Red Sea coast area. As of 2006, 230 MW of wind energy was installed, and again 430 MW of wind power was installed in 2009.
In March 2015, British Petroleum [BP] signed a $12 billion deal to develop natural gas in Egypt intended for sale in the domestic market starting in 2017. Egypt is an important non-OPEC energy producer. It has the sixth largest proved oil reserves in Africa. Over half of these reserves are offshore reserves. Although Egypt is not a member of OPEC, it is a member of the Organization of Arab Petroleum Exporting Countries.
Swinging for Nuclear Power
Nuclear experts have also shown some concern. Lack of electricity supply is a huge restraint on African economies and specifically for Egypt, nuclear power could be an excellent source of large-scale grid electricity. Nuclear is not expensive compared with other energy sources. But for African countries to develop nuclear power, the governments must first establish the necessary legal and regulatory framework.
The project must comply with all international standards and regulation on nuclear power. Africa has a shortage of skills for nuclear power. However, Africa has a shortage of skill for any energy technology, so developing nuclear power would necessarily mean increasing African skills, which is in itself a good thing.
Despite the long technical negotiation process, the current Egyptian leadership, indeed, shows high optimism toward adoption of nuclear power as an important and indispensable source of energy that will underpin sustainable growth of the economy in the country. The four blocks of the nuclear power plant will cost about $20 billion, according a website report of the Egyptian Ministry of Electricity and Renewable Energy.
Apparently, experts expect that such mega-projects would have thorough discussion in parliament, financing sources broadly identified and approved by the government. Egypt has yet to make an official announcement of the tender for the contract to build its nuclear plants. Media reports have also revealed that nuclear companies from China, the United States, France, South Korea and Japan seek to take part in international tender.
Egypt's Economic Potentials
With over 100 million inhabitants, Egypt is the most populous country in North Africa, popular referred to as Maghreb region and part of the Arab World. Egypt is the third most populous country after Nigeria and Ethiopia in Africa. About half of Egypt's residents live in urban areas, with most spread across the densely populated centers of greater Cairo, Alexandria and other major cities along the Nile Delta.
The economy has been transforming from one based upon agriculture to an economy with more emphasis on services sector, for example its fast-growing tourism and hospitality, and to some extent manufacturing. It has experienced a fall in Foreign Direct Investment [FDI] to the country.
Egypt's economy mainly relies on sources of income: tourism, remittances from Egyptians working abroad and revenues from the Suez Canal. Egypt has received United States foreign aid [an average of $2.2 billion per year], and is the third-largest recipient of such funds from the United States.
Remittances, money earned by Egyptians [estimated 2.7 million] living abroad and sent home, reached a record $21 billion in 2012, according to the World Bank. Tourism is one of the most important sectors in Egypt's economy. More than 15.8 million tourists [2018] visited Egypt, providing revenues of nearly $11 billion. The tourism sector employs about 12% of Egypt's workforce.
With one of the largest and most diversified economies in the Middle East, which is projected to become one of the largest in the world in the 21st century, Egypt has the third largest economy in Africa. Egypt is a founding member of the United Nations, the Non-Aligned Movement, the Arab League, the Organization of Islamic Cooperation and the African Union.
Mozambique's Gas Among the Alternatives for European Union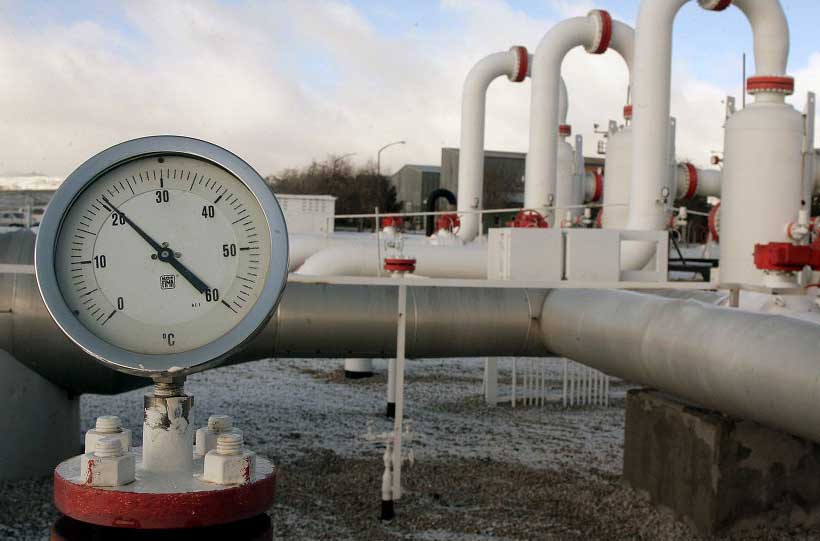 Mozambique is increasingly stepping up efforts in the production of liquefied natural gas and consequently become one of the suitable reliable suppliers to Europe. While it might not replace Russia which cuts its export of gas as a reciprocal action against European Union members, Mozambique seeks ultimately to earn some revenue from its natural resources.
Mozambique's state-owned National Hydrocarbons Company (ENH) has acknowledged the chances of helping to address growing gas needs in Europe, due to uncertainty over Russian supplies following the invasion of the former Soviet republic of Ukraine.
"With the situation of the war in Ukraine, the European market has increased demand for gas. One of the ways to speed up our gas to reach the markets is to use a second floating platform similar to the one that is already here in Mozambique," said ENH's Executive Commercial Director, Pascoal Mocumbi Júnior, quoted by Mozambique's Information Agency (AIM).
Mocumbi Júnior explained that a second floating liquefied natural gas production platform would join an identical infrastructure that already exists in Mozambican waters, if the country were to be part of the solution to the energy deficit caused by the Russia-Ukraine crisis.
The construction time for a possible second floating unit would be three years, two years less than the time it took to build the unit that has already started loading hydrocarbons, as a way to gain time and speed up gas production.
"With the amount of gas existing in Mozambique, automatically positions itself as an alternative to supply the need that currently exists and the faster the country can get its gas on the market, the greater the possibility of taking advantage of the current crisis caused by the Russia-Ukraine conflict," he stressed.
Late July, the outgoing European Union (EU) Ambassador to Mozambique argued that natural gas from Cabo Delgado was among the alternatives in Europess plan to diversify energy sources in the face of constraints caused by Russia's invasion of Ukraine.
"Mozambique's gas, with the presence of large European multinational companies, now has an even more important and strategic value," Sánchez-Benedito Gaspar said in an interview with Lusa, Mozambican News Agency, in Maputo.
According to the diplomat, with Russia's invasion of Ukraine, Europe came to the conclusion that "it cannot trust its old partner [Russia, among the world's biggest gas exporters], which is authoritarian and uses gas as an instrument of war," and is making efforts to secure alternative sources.
"We have adopted a new strategy in Europe, called RePower EU, which has several elements […] With regard to gas, which is considered a transitional energy, we are looking for alternative suppliers […] Mozambique is among the alternatives," Sánchez-Benedito Gaspar stressed. The Spanish diplomat (EU Representative) ended his mission in Mozambique in July and replaced by the Italian Ambassador Antonino Maggiore.
According to Noticias, an information portal, the government is creating the necessary conditions for resumption of TotalEnergies-led Mozambique LNG project, a verification team is already working in Cabo Delgado.
Minister of Mineral Resources and Energy, Carlos Zacarias, explained that the government wanted to see operations resume as soon as possible. "The security situation in the area where the TotalEnergies and ExxonMobil projects will be implemented has, in our view, improved a lot. Naturally, before resuming activities, there will be a lot of scrutiny on the part of the companies carrying out the investments," Minister Zacarias said.
Carlos Zacarias said although the government considered the conditions for the resumption of the project were improving, it was up to the company to verify if, from its point of view, the environment to recommence activities was in place. The restoration of security in the district of Palma has permitted the return of some of the residents and the resumption of some economic activities.
According to Minister Zacarias, in the same way that the population was gradually returning following the improvement of security conditions, economic enterprises could also do so. That it was not just the TotaEnergies project that had been suspended, but also many others such as the roads under construction in various locations.
In April last year, the multinational Total announced the withdrawal of all personnel from its LNG project in Afungi. The Mozambique LNG offshore project, valued at around US$20 billion, aims to extract about 13.12 million tonnes of recoverable gas over 25 years and generate profits of US$60.8 billion, half of which will go to the Mozambican state.
Total E&P Mozambique Area 1 Limited, a wholly-owned subsidiary of Total SE, operates the Mozambique LNG project, with a 26.5% equity interest, together with ENH Rovuma Area 1, S.A. (15%), Mitsui E&P Mozambique Area 1 Limited (20%), ONGC Videsh Rovuma Limited (10%), Beas Rovuma Energy Mozambique Limited (10%), BPRL Ventures Mozambique B.V. (10%), and PTTEP Mozambique Area 1 Limited (8.5%).
In order to achieve the task of exporting to Europe, the Mozambique's National Petroleum Institute (INP) intends to maximize the use of Mozambican labour in gas extraction projects in Mozambique, generating 14,000 possible jobs in the four major projects under way.
Director of Local Content at the INP, Natália Camba, clearly pointed to the latest projects including Mozambique LNG and Rovuma LNG, which are both onshore gas liquefaction projects in the northern province of Cabo Delgado, the Coral Sul floating LNG platform, anchored some 40 kilometres off the Cabo Delgado coast, and the Inhassoro-Temane project in the southern province of Inhambane.
The Mozambique LNG project involves gas liquefaction plants on the Afungi Peninsula, in Palma district. But it is currently interrupted and there is no firm date for the resumption of activities, due to the attacks by islamist terrorists. But once the security issues are solved, the project should create 5,000 jobs for Mozambicans in the construction phase and 1,200 in the operational phase, with a plan to train 2,500 technicians.
In the case of the projects already underway, namely Coral Sul FLNG and Inhassoro-Temane, they have jointly made available 3,820 jobs in the construction phase alone, with a forecast of around 486 fixed jobs in the production phase, including foreign labour that will be reduced in the subsequent phases.
"These projects also have a great capacity to create indirect jobs, with foreign labour decreasing throughout the project and Mozambican labour increasing. Most of these jobs are expected to be provided by contractors and subcontractors," she said, and it is expected 88 per cent of those recruited would work in construction.
With its strategy to meet the demand for skilled labour for the extractive industry projects in the country, according to the director, the INP intends to develop a framework of skilled human resources to meet the demands of the market, as well as to combat the discrepancy between the investments made in the industry and its capacity to generate employment.
In the framework of Local Content, the INP's actions with the companies operating the gas projects envisages the qualification, training and certification of about 200 Small and Medium Enterprises operating to internationally required standards.
The armed insurgency that began in 2017 in Cabo Delgado province, the entry of foreign troops to support Mozambican forces in the middle of last year has improved the security situation, recovering important positions such as the village of Mocímboa da Praia. Since July 2021, an offensive by government troops was fixed, with the support of Rwandan and later by the Standby Joint Force consisting forces from members of the Southern African Development Community (SADC).
Cabo Delgado province, located in northern Mozambique, is rich in natural gas. Although the gas from the three projects approved so far has a destination, Mozambique has proven reserves of over 180 trillion cubic feet, according to data from the Ministry of Mineral Resources and Energy. With an approximate population of 30 million, Mozambique is endowed with natural resources. It is a member of the Southern Africa Development Community (SADC) and the African Union.
The Messy Fate of Coal: War, Heat, and Instability Delay a Global Phaseout
As Europe becomes increasingly divorced from Russian natural gas, Germany, Austria, Italy, Denmark, the UK, and the Netherlands recently announced plans to restart phased-out coal power plants for the coming winter if necessary. Ironically, European countries were reprimanding India and China last November for rewording a key goal of the Glasgow Climate Pact from the "phase-out" to the "phasedown" of "unabated coal power." "China and India are going to have to explain themselves to the most climate vulnerable countries in the world," said British MP and conference president Alok Sharma. And with an August 22 start to the EU's ban on Russian coal nearing, the EU and UK are turning to South Africa and Botswana as their main coal supply alternatives, despite recently agreeing to help give South Africa $8.5 billion to decrease its dependence on coal through the 2021 Just Energy Transition Partnership (JETP). However temporary, Europe's moves to bring back coal represent a step backwards from the UN Paris Climate Agreement goal of a coal-free EU by 2030 and the UK's goal of being coal-free by October 1, 2024.

The loss of Russian natural gas is just one of many unforeseen obstacles delaying a global transition away from coal, which provides over one-third of the world's electricity yet generates the most pollution and greenhouse gases. In India, the immediate task of preventing the country from becoming unlivably hot has been taking precedence over UN decarbonization goals for 2070. Amid a 120-degree heat wave this past May, coal shortages in 9 of 28 Indian states caused power outages of up to 14 hours per day. The lack of electricity for fans and air conditioners during the current heat wave has resulted in 90 deaths across India and Pakistan this year.

India has the world's third-largest coal reserves in the ground, but its coal stockpiles have dwindled. This has hampered its efforts to close the gap between those with cooling systems and those without. Only 12% of Indians have air conditioning, and some 323 million (nearly equal to the entire US population) lack access to working fans and refrigerators, according to a May report by Sustainable Energy for All (SE4ALL). Many Indian farms are losing up to half of their produce as it rots in the heat in the absence of working fans.

Meanwhile, after mass blackouts last year, electricity demand in China has already set records this summer, due to heat waves and high factory activity amid its post-pandemic industrial rebound. In June, these strains on China's grid prompted premier Li Keqiang to urge "tapping into advanced coal capacity" and to call for "efforts to ramp up efficient and clean coal power production… underpinning the push for renewables such as wind and solar power," according to Chinese state media. In fact, over half of the new coal plants being built in the world today are in China, contrary to President Xi Xinping's 2021 promise that China would reach peak coal use in 2025 and start phasing it down in 2026.

Xi's current rhetoric has emphasized the need to balance lowering carbon emissions with maintaining social stability and productivity. In January, he said in a Politburo session that the goal of greenhouse gas reduction should not conflict with other priorities that "ensure the normal life of the masses," like providing food, energy, and materials. "The gradual withdrawal of traditional energy must be based on the safe and reliable replacement by new energy," said Xi.

But even as China produces and consumes half the world's coal and continues to invest in new coal plants, its eventual transition away from coal could be sharp. China has rapidly developed alternative energy sources, such that now—despite being the world's biggest polluter—it is a "clean energy powerhouse," the world's biggest investor in green energy and the world leader in solar, wind, and hydropower. In recent decades, China has dramatically reduced the cost of solar panels, wind turbines, and electric vehicles, to the world's benefit. Shenzhen, the fourth-largest city in China, converted all of its over 16,000 buses and another 22,000 taxis to electric vehicles over a decade, with the help of national and local government mandates and subsidies. The province of Qinghai, population 6 million, has become a wind and solar showcase and ran on entirely renewable energy for a week. And China may soon become the world leader in nuclear energy as well: In November 2021, it announced plans to build 150 nuclear reactors (which emit no greenhouse gases or pollution) by 2035, more than the rest of the world has built in the past 35 years. In short, while China will continue to use coal as a bridge to the future, its success in developing alternative energy sources—along with its habit of building infrastructure, like coal plants, then tearing it down within a few decades—are signs that by China may be poised to make a dramatic shift away from coal by 2040, if not earlier.
 
China (57%) and India (51%) both get over half their electricity from coal today. They provide energy for 36% of the world's population, much of which received electricity for the first time in the last decade or two. And in the ASEAN region, coal power has skyrocketed due to hyper-speed industrialization and plentiful available coal reserves, especially in Indonesia and Vietnam. Many ASEAN coal plants were built by China through the Belt and Road Initiative, and while many coal plants in the West are 40 or 50 years old, Southeast Asia's are the youngest in the world, averaging under 12 years old. But the coal plant building spree in Southeast Asia may soon slow dramatically, as China, Japan, and South Korea, the region's top three foreign funders of coal plants, have all recently announced that they are cutting funding for new coal projects overseas.

The West on the whole has managed to drastically reduce coal use, in the EU to roughly half 1990s levels and in the US to 1980s levels. But on closer inspection, the regions and countries within the West are heavily divided on coal. For example, France's coal use is near zero, as 70% of its electricity comes from nuclear power. By contrast, coal provides nearly half the electricity in Poland, and it is still a significant power source in the Czech Republic, Germany, Bulgaria, and the UK. Only two EU countries still produce any coal at all, Poland (96%) and the Czech Republic (4%), making the region especially vulnerable to the upcoming EU ban on Russian coal.

US coal use peaked in the late 2000s, and since then, scores of coal plants across America have been retired or converted to natural gas plants, which are fed by the US fracking boom. But coal use varies widely across US states. For example, West Virginia still gets 88% of its electricity from coal and Indiana 47%, whereas Texas is at 20% and Vermont and Rhode Island are coal-free.

The coal divide also runs through Africa and Latin America. While both regions have largely avoided coal dependence, South Africa and Botswana are the exceptions. South Africa is world's most coal-dependent nation, getting 90% of its electricity from coal. It has 19 of Africa's 36 coal plants, while many African countries have none. Latin America enjoys plentiful hydropower as well as oil and gas reserves, and only 5% of its electricity comes from coal, with very few new coal plants planned. Under President Jair Bolsonaro, however, Brazil's Mines and Energy Ministry last year published a nearly $4 billion plan to invest in "sustainable use of the national mineral coal." And in January, Bolsonaro extended government subsidies for coal plants from 2027 to 2040 in Santa Catarina, one of Brazil's coal-rich southern states. Bolsonaro's initiatives are an attempt to boost the economies of southern Brazil, but they have drawn criticism domestically and abroad.

Australia is an energy paradox: a wealthy, modern country with massive natural resources and a population smaller than Texas, yet which relies on coal for around 75% of its electricity. There are many reasons for this. First, coal is abundant lucrative: Australia has the third-largest coal reserves in the world and is the world's largest exporter of coal, mostly to Asia (although China banned Australian coal in 2020). Second, Australia is the driest inhabited continent, with very limited and unpredictable rivers to generate hydropower, which provides only about 5% of its electricity. And third, despite having one third of the world's uranium stores, Australia has never had a nuclear power plant.

But the fate of coal power in Australia may shift dramatically in the next few years. The country is rapidly deploying wind and solar farms as the prices of turbines and solar panels drop, such that last December, the Australian Energy Market Operator (AEMO) announced that Australia is on track to cut its coal capacity by 60% by 2030. In February, Australia's Origen Energy announced plans to shut down country's biggest coal plant in 2025, seven years earlier than scheduled. In June, the state of Western Australia announced it will shut down its two remaining coal plants by 2030. And in July, The Australian Academy of Technical Sciences and Engineering projected that Australia could generate half its electricity from renewable sources by 2025—and 69% by 2030. If these predictions come true, Australia's transition away from heavy coal dependence would be the fastest the world has ever seen.  

The global transition away from coal has been anything but smooth. It is possible that more regions that have made great progress in phasing out coal will be considering bringing it back, amid new unforeseen obstacles to energy security. And it could be decades before China and India, the behemoth coal consumers, start to cut back on coal significantly—especially as China has been investing heavily in clean coal research. But as cases like Australia and even China show, every day that coal hangs on, renewables are expanding and becoming cheaper. And this is a sign that an eventual end to the coal era could be on the horizon.
Despite its High Interest, Russia Achieves Little in Oil and Gas Sector in Africa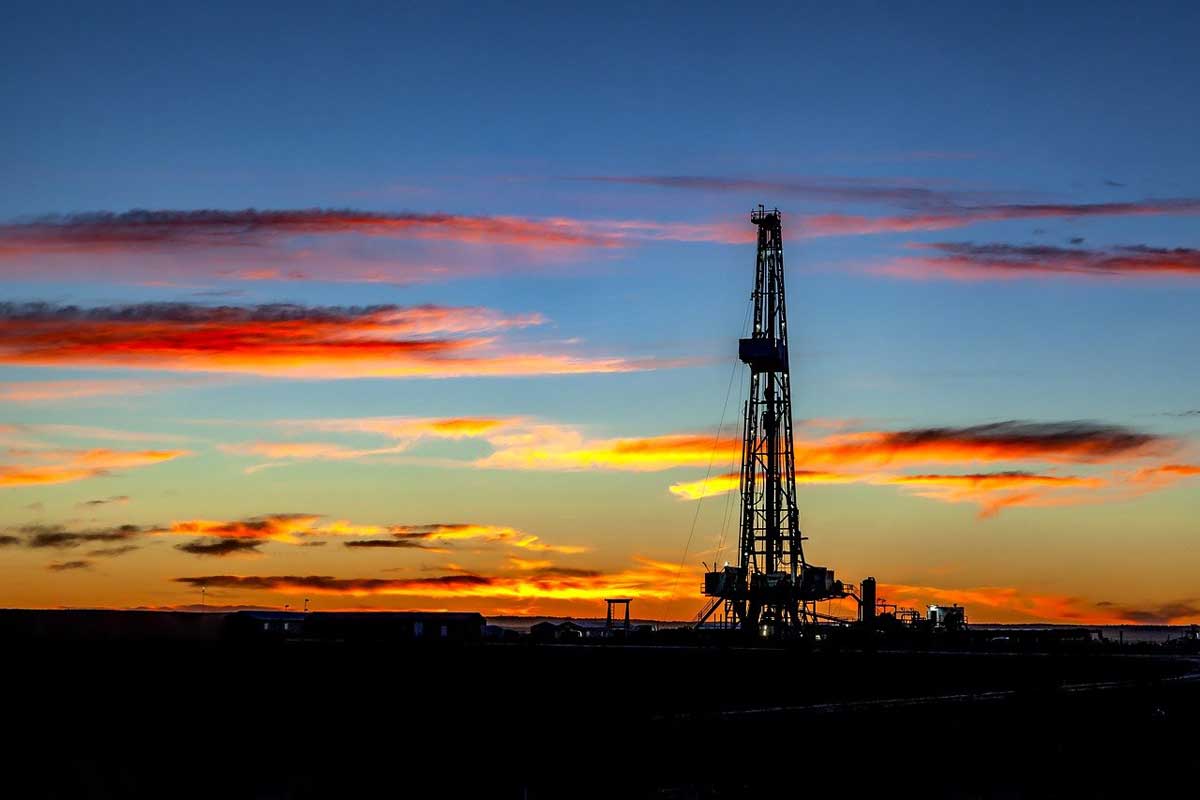 According to the World Bank, Russia holds the world's largest natural gas reserves, the second largest coal reserves, and the eighth largest oil reserves. Over the past years, Russia has expressed heightened interest in exploring and producing oil and gas in Africa. Emboldened African leaders and industry executives have accepted proposals, several agreements and whatever were signed, but little have been achieved in the sector. With the rapidly changing geopolitical conditions and economic fragmentation fraught with competition and rivaly, African leaders have to understand that Russia might not heavily invest in the oil and gas sector, not even in the needed infrastructure.
Nearly our monitoring, research and several interviews with experts especially inside Africa, we can conclude that Russia-Ukraine crisis has brought into its fold good opportunities. Understandably, Russia is energy self-sufficient, it does not need to import energy from Africa, it can only act as a fortified gatekeeper. It has done these several years, primarily to ensure control of Africa's energy from entering the global market. Popular opinion now is that potential African producers can take advantage to attract investments required to build infrastructure that would enable them to expand exploration, production and exportation to meet the anticipated increase in demand in Europe.
Reading the daily news feed, Russia's interests about possible participation in the oil and gas related projects is perceived by some experts as a bid to either sabotage or control the flow of gas from Africa into Europe. Many more experts have scholarly written about the implications of Russia-Ukraine crisis, and what that means especially for Africa. The crisis casts a long shadow across Africa. Despite the geographical distance, there are implications the need for forging pan-African solidarity and adherence to working towards developing the continent's natural resources. If this is not done, then Africa will continue importing oil and gas, and increasingly certain to sit on the untapped reserves.
During June 2021 interview discussions with NJ Ayuk, Executive Chairman of the African Energy Chamber, a pan-African company that focuses on research, documentation, negotiations and transactions in the energy sector, expressed the urgent necessity for scaling up Africa's production capacity in order to achieve universal access to energy. He further noted the challenging tasks and pointed strongly to the need for a transformative partnership-based strategy, (that requires transparency, good governance and policies that could create a favourable investment climate) and that aims at increasing access to energy for all Africans.
Natural gas, affordable and abundant in Africa, has the power to spark significant job creation and capacity-building opportunities, economic diversification and growth. Sustainable development of African economies can only be attained by the development of local industry — by investing in Africans, building up African entrepreneurs and supporting the creation of indigenous companies. It requires a cooperative efforts by Africans.
Can both have a unified approach to collaborating on issues of energy projects in Africa? To this question, NJ Ayuk said that Africa has already made an indelible mark in the oil and gas industry, and Africans must become more accountable, plan better in the energy sectors. But for some potential external investors only admire "dating and promising" and, in practical terms, not their priority to invest in the sector.
He rhetorically asked Africa has been receiving aid for nearly six decades, and what good has it done? In order to change the tide, Africans must be responsible. Consider the impact of energy deficiency. Approximately 840 million Africans, mostly in sub-Saharan countries, have no access to electricity. Hundreds of millions have unreliable or limited power at best. Even during normal circumstances, energy poverty should not be the reality for most Africans.
The popular narratives about the prevalence of energy poverty on the continent has to change. We need good governance that creates an enabling environment for widespread economic growth and improved infrastructure. African leaders need an unwavering determination to make Africa work for us, even when there are missteps and things go wrong.
The African Energy Chamber is raising A Banner for African Oil & Gas. It plans to hold Oil and Gas conference this October. As part of the conference, and will present its special report titled "State of African Energy Q2 2022 Report" during the conference. According to the report, increasing oil and gas activity and a record number of new discoveries have set the stage for significant industry growth in the second half of 2022.
In Namibia alone, for example, two breakthrough discoveries, Shell's Graff and Total Energies' Venus-1X, have opened frontier oil play onshore. Industry experts estimate that Venus-1X may hold recoverable resources of some 3 billion barrels of recoverable oil, making it Sub-Saharan Africa's largest-ever oil discovery. Namibia, in fact, has led the way in new oil and gas activity this year and is emerging as an exploration hot spot. In northeast Namibia and northwest Botswana, ReconAfrica has licensed operations for the newly discovered 8.5-million-acre Kavango Basin, one of the world's largest onshore undeveloped basins.
This is great news for our industry, which was hit especially hard by Covid-19 and has struggled to regain momentum. The energy sector was crippled by historically low volumes in 2020 and 2021, creating an even more critical need for new exploration. And Namibia is just one example of the new discoveries being made all over Africa. The Q2 2022 report outlines a number of new developments across the continent.
Eni discovered the Baleine field in Cote d'Ivoire last year, which contains as many as 2 billion barrels of recoverable oil and nearly 2 Tcf of gas offshore. This is a big deal for Côte d'Ivoire, which up until now has been producing about 34,000 barrels of crude per day from four blocks.
In Angola, TotalEnergies is drilling for the first time since 2018 and has executed a sale and purchase agreement with state-owned Sonangol for two blocks in the Kwanza Basin offshore. Other majors, including ExxonMobil, Chevron, BP, and Eni, are active in Angola as well. More than a dozen high-impact wells are predicted in the next 18 months in Libya, Ghana, Mozambique, South Africa, Equatorial Guinea, Morocco, Egypt, and others. Egypt alone has awarded eight oil and gas exploration blocks to Eni, BP, Apex International, Energean, United Energy, Enap Sipetrol, and INA.
And after long delays because of Covid-19, licensing rounds are planned, open, or under evaluation in more than a dozen countries including Angola, Equatorial Guinea, Ghana, Gabon, and Congo. The results are expected to be announced this year. Higher greenfield spending is also forecast as more projects get the green light. In Kenya, for example, large investments are expected in the greenfield onshore development of Tullow's South Lokichar basin, Turkana County. At an estimated 585 billion barrels, this is widely considered one of the last big conventional onshore projects in the world.
These discoveries and others referenced in the Chamber's Q2 2022 report are tremendously exciting. And if managed them properly, it could make significant progress toward the goal of a just energy transition: alleviating energy poverty, stimulating economic growth, and improving the lives of everyday Africans.
The State of African Energy Q2 2022 Report outlines an unprecedented level of new oil and gas discoveries on the African continent. The simple, staggering fact that more than half of Sub-Saharan Africans lack access to electricity means priority must continue to end energy poverty. With Africa's population projected to exceed two billion by 2040, generation capacity will need to be doubled by 2030 and multiplied fivefold by 2050.
Oil and gas are Africa's lifeblood and the foundation for economic development. The future depends on sustaining the longevity of the industry. And with such vast quantities of oil and gas available, we should increase production accordingly and use those resources to benefit Africans.
Africa's wealth of new oil discoveries is not only a chance to recover some of the devastating losses suffered in the last two years — it represents an opportunity to achieve an energy transition that benefits all Africans. According to the report, increasing oil and gas activity and a record number of new discoveries have set the stage for significant industry growth in the second half of 2022.
Some experts interviewed have expressed their thoughts. Some believe that Europe can look to Africa as preferred energy supplier. On the other hand, Africa is ready to welcome investors currently pulling out of Russia if they can genuinely invest in developing oil and gas infrastructure which Africa seriously lacks in this industry. That's a real opportunity, I think, for Africa at this point in time.
Mohammad Sanusi Barkindo, OPEC Secretary General, (before his death early July) stressed is his last speech that "It is essential if we are to develop new technologies, strengthen the human capacity and remain leaders in innovation so that we can do our part to meet the world's growing need for energy, shrink our overall environmental footprint, and expand access to underserved communities. Yet the industry is now facing huge challenges along multiple fronts, and these threaten the investment potential now and in the longer term."
Regrettably, we are seeing global energy cooperation becoming more fragmented. New regional alignments are threatening to reverse years of progress towards creating a more stable and interconnected energy system. We cannot afford to allow multilateral energy cooperation and global energy security become collateral damage of geopolitics, the OPEC Secretary General said.
As an author of this article, I would acknowledge that for African countries with huge oil and gas reserves, it is necessary to underscore the importance of cooperation in exploring and producing this resource to support the needed sustainable development goals, and attempt at becoming more prominent on the global energy stage.
Today, African countries face major challenges. Rapid population growth and the worsening energy crisis are constraining economic growth on the continent. In addition to that, poor transport infrastructure, access of the population to health services, low level of education and food supply insecurity are severely hampering efforts to improve the quality of life throughout Africa.
Our monitoring, research and analysis show that Africa has the fastest-growing population in the world, but half of this population is without energy supply. That is why African leaders have to seriously prioritize the right energy policies to make access to energy the most effective way possible in Africa.
Russian Presidential Special Representative for Middle East and Africa, Mikhail Bogdanov, in an April interview to Interfax news agency, he was asked "many people in Europe are convinced that Africa is capable of increasing the production and supplies of gas to Europe instead of Russia's. In your opinion, how realistic is this?" He explained that "the world is governed by market rules. The reason is the existence of a whole system – consumer markets, traditional suppliers, contracts, not to mention pipelines and oil terminals. In short, this cannot be done in an instant. It will take years to replace supply chains and to build new infrastructure."
Bogdanov says Africa is beyond any doubt the continent of the future, both from the point of view of human resources and because it is a storeroom of the world, one of the richest regions. Another issue is that colonial powers, as well as neocolonialists, have never let the Africans take advantage of the treasure which is literally right under their feet. People are working despite the fact that unscrupulous Western competitors are trying to hinder the operations.
President Vladimir Putin addressed the plenary session of the VTB Capital Russia Calling! Investment Forum held VTB Bank. As usual, the forum brought together from all over the world, business leaders, investment managers and consultants, as well as international experts in the field of the economy and finance. Putin had the opportunity, not only to listen to academics and researchers, sometimes even opposing views of the current developments, but also enjoyed interactive exchange of opinions with potential investors, an insight into the mood of business partners both in Russia and abroad.
On Africa, Putin noted at the VTB Capital's Russia Calling Forum, that many countries had been "stepping up their activities on the African continent" but added that Russia could not cooperate with Africa "as it was in the Soviet period, for political reasons." For decades, Russia has been looking for effective ways to promote multifaceted ties and new strategies for cooperation in energy, oil and gas, trade and industry in Africa.
But so far, Russia's investment efforts in the region have been limited which experts attributed to lack of a system of financing policy projects. While Russia government is very cautious about making financial commitments, Russia's financial institutions are not involved in financing initiatives in Africa.
At the same time, Russian companies currently have a limited presence in Africa, simply there are no stimulus for efforts to localize production of equipment and strengthen technological partnership in the sector. Russia contentiously claims the leading position as a supplier and now rapidly diversifying its products at discounted prices to Asian market. With the emerging new economic order, it is simply logical that Africans should not expect much in this oil and gas sector from Russia.