Last October 2019, during the first Russia-Africa Summit, Russian President Vladimir Putin and Egyptian President Abdel Fattah al-Sisi reaffirmed commitment to scale-up cooperation in various economic sectors and particularly expedite work on the special industrial zone and the construction of proposed four nuclear power plants, raising hopes for an increased power supply in Egypt.
Seated in a sizeable conference hall on October 23, Putin told the Egyptian delegation: "As for our bilateral relations, we continue to implement ambitious projects that have been coordinated by us, including a nuclear power plant and an industrial zone in Egypt. We are working very actively in these areas, and we are planning to invest $190 million in infrastructure development projects and to attract up to $7 billion."
In his response, Abdel Fattah el-Sisi warmly expressed gratitude for holding the first Russia-Africa Summit, added that relations have had a long history in many fields and spheres, starting with Russia's support to the liberation movement, its contributions helped many African countries to attain practical results based on mutually beneficial cooperation in Africa.
"I would like to point out that we view Russia as a reliable partner of the African continent. We hope very much that Russia will be working in Africa in all spheres and fields, including in that of the development, as well as in the financing of infrastructure projects on the continent and in particular in energy and road construction," the Egyptian leader told Putin.
Egypt attaches great importance in its relations with Russia. But what is particularly important for their bilateral relations, Abdel el-Sisi assertively reminded: "I would like to assure you of our high appreciation of our bilateral relations, which are developing in various formats, especially after we signed a comprehensive cooperation agreement. We sincerely hope that our relations will continue to develop in all fields and spheres."
"As for the nuclear power plant, we set a high value on our bilateral cooperation. We strongly hope that all topics related to this project will be settled without delay so that we can start implementing the project in accordance with the signed contract. Mr President, we hope that the Russian side will provide support to nuclear energy facilities in Egypt so that we can work and act in accordance with the approved schedule," he added, in conclusion.
Related Russian ministries, departments and agencies are, usually, tasked to coordinate and implement bilateral agreements. In the case of nuclear power, State Atomic Energy Corporation is the main player. According to the description made available on its website, State Atomiс Energy Corporation, popular referred to as Rosatom, is a global leader in nuclear technologies and nuclear energy. It is established 2007 [a non-profit entity type] and headquartered in Moscow.
In fact, Rosatom has shown business interest in Africa. Over the past two decades, at least, it has signed agreements that promised construction of nuclear energy plants and training of specialists for these countries. The Director General, Alexey Likhachev, emphasized these points at the Russia-Africa Summit that Rosatom has already been cooperating with more than 20 African countries, in particular, building the largest "El-Dabaa" NPP in Egypt with an installed capacity of 4.8 GW.
While still there in Sochi, Alexey Likhachev noted that more reliable, affordable and stable energy is the basic condition for achieving sustainable development goals. "We can make a qualitative breakthrough in Africa in terms of technological development and the use of nuclear technology in the next few years," he said during one of the plenary sessions.
According to Reuters, the Egyptian Electricity and Renewable Energy Minister Mohamed Shaker said earlier at the International Atomic Energy Agency's ministerial conference that Russia had asked for $12 billion for the nuclear plants, a reliable solution for energy deficit. In this regard, the development of nuclear energy is important for Egypt.
"We made significant strides in the preparation of all strategic agreements [regarding the construction of a NPP in Egypt] with our strategic partner, Russia. We have also completed all technical, financial and legal aspects," he said.
Shaker said that Egypt decided to build an NPP due to the need to redress the energy balance to reduce emissions of greenhouse gases and to save hydrocarbons which the country has earmarked for petrochemicals. "We have few traditional sources of electricity generation. The potential of hydro energy is gradually waning. Following the adoption of a special plan to cut greenhouse gas emissions we stopped using coal plants, however, energy consumption will grow," according to the Minister.
It raises many questions about practical implementation of the several [paperwork] nuclear agreements that were signed with African countries. According to historical documents from the Ministry of Foreign Affairs and information from published media reports, specifically about Egypt, the proposed Russian nuclear plants has a long history, at dating back to Soviet days.
Nuclear deals with Russia
Egypt has been considering the use of nuclear energy for decades. The Nuclear Power Plants Authority [NPPA] was established in 1976, and in 1983 the El Dabaa site on the Mediterranean coast was selected.
Egypt's nuclear plans, however, were shelved after the Chernobyl accident. However, in 2006, Egypt announced it would revive its civilian nuclear power program, and build a 1,000 MW nuclear power station at El Dabaa. Its estimated cost, at the time, was $12.5 billion, and the plans were to do the construction with the help of foreign investors. In March 2008, Egypt signed an agreement with Russia on the peaceful uses of nuclear energy.
Early February 2015, President Putin and President Abdel Fattah el-Sisi signed an agreement to set up a nuclear plant in Dabaa, on the Mediterranean coast west of the port city of Alexandria, where a research reactor has stood for years. The deal was signed after a comprehensive bilateral discussion held and both expressed high hopes that Russia would help construct the country's first nuclear facility.
Interfax news agency reported that Sergei Kiriyenko, the Head of the Rosatom state corporation, had presented to the authorities in Egypt, Russia's proposals on construction of the first nuclear power plant in that country. The proposal is for construction of four power blocks, each with 1,200 megawatts of capacity.
Rosatom and Egypt's Electricity and Energy Ministry signed the agreement on development of the nuclear plant construction project in February 2015. The project assumes that Russia will provide an intergovernmental loan to Egypt. Commercial contracts would be concluded once the intergovernmental agreements on construction of the facility and on the loan were signed.
In assertive remarks carried by local Russian news agencies, Kiriyenko said at that time that the technical and commercial details of the project were not finalized, but envisaged the new technology with strong safety measures taken into account. That included the lessons learned during the March 2011 Fukushima disaster in Japan, as well as a loan requested by the Egyptian government for the project construction.
Russia and Egypt Courtship
Interestingly, Egypt's dreams of building nuclear plant has spanned several years, with agreement that was signed [as far back in March 2008] during an official visit to the Kremlin by the ousted Egyptian President Hosni Mubarak, and then through another former Egyptian leader Mohammed Morsi who discussed the same nuclear project with Putin in April 2013 in Sochi, southern Russia.
Mohammed Morsi had sought $4.8 billion loan from International Monetary Fund [IMF], and had also asked for an unspecified amount of loan from Russia to build the nuclear power plant. He hoped Russia would accelerate and expedite efforts, and provide financial backing for the project during his political administration.
The same year, following the revolutionary events and after a wave of mass anti-government actions, the army ousted the Moslem Brotherhood and their leader Mohammed Morsi, resulting in postponing or suspending the nuclear construction agreement. Since July 2013, Abdel Fattah el-Sisi has been in power after removing Morsi from office.
It is well-known fact that Egypt had long ties with the former Soviet Union. Those bilateral diplomatic ties resulted in several development projects in late 1950s including the building of the Aswan dam. During the Soviet times, many specialists were trained for Egypt. Hosni Mubarak, a former pilot, received training in what is now Kyrgyzstan, and further studied at the Soviet Military Academy in Moscow in the 1960s.
Egypt, first, began its nuclear program in 1954 and in 1961, acquired a 2-megawatt research reactor, built by the Soviet Union. Plans to expand the site have been decades in the making but repeatedly fell through. In 2010, that reactor suffered a breakdown, though no radiation was reported to have leaked out.
Renewable Energy Sources
Egypt is classified as having a high power system size [24,700 MW installed generation capacity in 2010 with more than 40 grid-connected plants]. As of 2010, 99% of the Egyptian population has access to electricity.
Since the early 2000s, power outage rates and durations, as well as distribution system losses, have trended downwards indicating that distribution companies have improved their overall customer service quality over the past decade; however, Egypt has seen a great weakening in its supply security. The power system's generation reserve capacity declined from 20% in the early 2000s to 10% by the 2010s.
The weakening of Egypt's supply security has caused widespread social issues in the 2010s. To deal with the extremely high demand for electricity, rolling blackouts and power cuts were implemented throughout the summer of 2012 causing great tension between the government and the people of Egypt.
Egypt has Renewable energy projects. The current energy strategy in Egypt [adopted by the Supreme Council of Energy in February 2008] is to increase renewable energy generation up to 20% of the total mix by 2020. The energy mix includes the use of hydropower, solar wind and nuclear.
Hydropower – The majority of Egypt's electricity supply generated from thermal and hydropower stations. There are four main hydroelectric generating stations currently operating in Egypt. Experts have questioned why Egypt could not maximize the use of the river Nile that stretches 6.695 kilometers, especially for agricultural, industrial and generating energy for the region.
Solar – Egypt has a high solar availability as a result of hot desert climate.
Wind – Egypt has a high potential for wind energy, especially in the Red Sea coast area. As of 2006, 230 MW of wind energy was installed, and again 430 MW of wind power was installed in 2009.
In March 2015, British Petroleum [BP] signed a $12 billion deal to develop natural gas in Egypt intended for sale in the domestic market starting in 2017. Egypt is an important non-OPEC energy producer. It has the sixth largest proved oil reserves in Africa. Over half of these reserves are offshore reserves. Although Egypt is not a member of OPEC, it is a member of the Organization of Arab Petroleum Exporting Countries.
Swinging for Nuclear Power
Nuclear experts have also shown some concern. Lack of electricity supply is a huge restraint on African economies and specifically for Egypt, nuclear power could be an excellent source of large-scale grid electricity. Nuclear is not expensive compared with other energy sources. But for African countries to develop nuclear power, the governments must first establish the necessary legal and regulatory framework.
The project must comply with all international standards and regulation on nuclear power. Africa has a shortage of skills for nuclear power. However, Africa has a shortage of skill for any energy technology, so developing nuclear power would necessarily mean increasing African skills, which is in itself a good thing.
Despite the long technical negotiation process, the current Egyptian leadership, indeed, shows high optimism toward adoption of nuclear power as an important and indispensable source of energy that will underpin sustainable growth of the economy in the country. The four blocks of the nuclear power plant will cost about $20 billion, according a website report of the Egyptian Ministry of Electricity and Renewable Energy.
Apparently, experts expect that such mega-projects would have thorough discussion in parliament, financing sources broadly identified and approved by the government. Egypt has yet to make an official announcement of the tender for the contract to build its nuclear plants. Media reports have also revealed that nuclear companies from China, the United States, France, South Korea and Japan seek to take part in international tender.
Egypt's Economic Potentials
With over 100 million inhabitants, Egypt is the most populous country in North Africa, popular referred to as Maghreb region and part of the Arab World. Egypt is the third most populous country after Nigeria and Ethiopia in Africa. About half of Egypt's residents live in urban areas, with most spread across the densely populated centers of greater Cairo, Alexandria and other major cities along the Nile Delta.
The economy has been transforming from one based upon agriculture to an economy with more emphasis on services sector, for example its fast-growing tourism and hospitality, and to some extent manufacturing. It has experienced a fall in Foreign Direct Investment [FDI] to the country.
Egypt's economy mainly relies on sources of income: tourism, remittances from Egyptians working abroad and revenues from the Suez Canal. Egypt has received United States foreign aid [an average of $2.2 billion per year], and is the third-largest recipient of such funds from the United States.
Remittances, money earned by Egyptians [estimated 2.7 million] living abroad and sent home, reached a record $21 billion in 2012, according to the World Bank. Tourism is one of the most important sectors in Egypt's economy. More than 15.8 million tourists [2018] visited Egypt, providing revenues of nearly $11 billion. The tourism sector employs about 12% of Egypt's workforce.
With one of the largest and most diversified economies in the Middle East, which is projected to become one of the largest in the world in the 21st century, Egypt has the third largest economy in Africa. Egypt is a founding member of the United Nations, the Non-Aligned Movement, the Arab League, the Organization of Islamic Cooperation and the African Union.
Indonesian Coal Roadmap: Optimizing Utilization amid Global Tendency to Phasing Out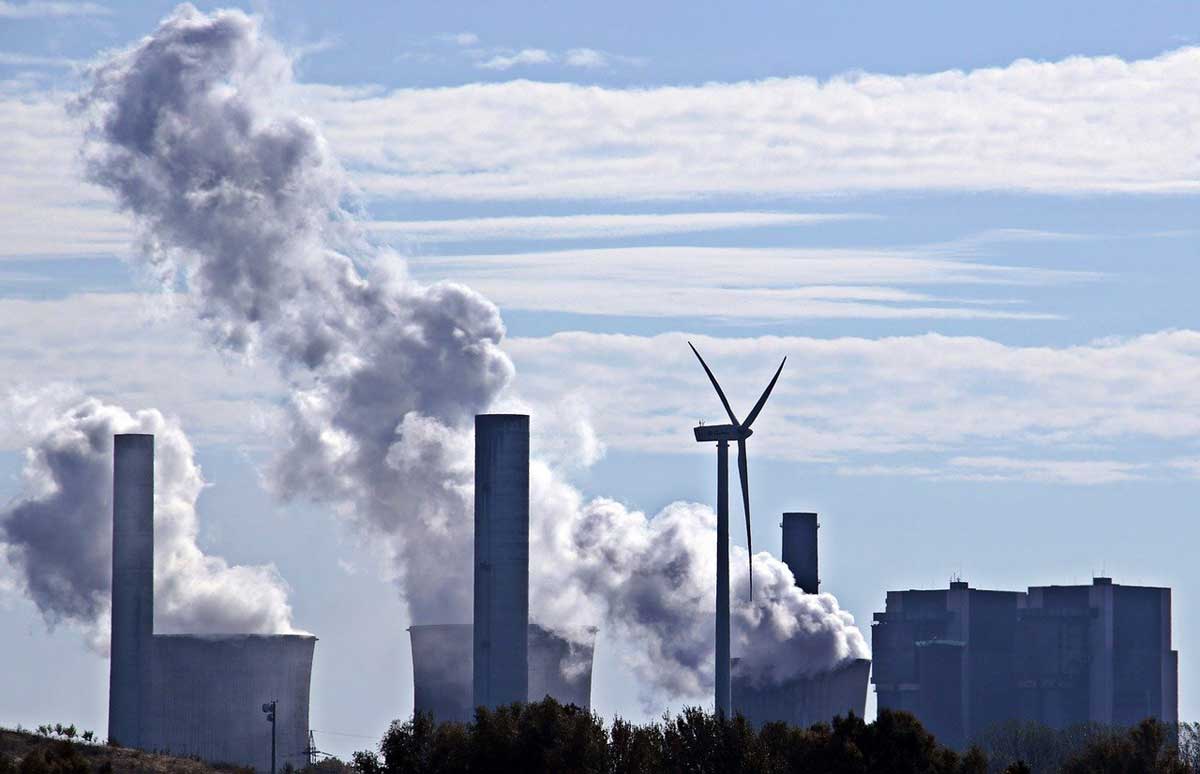 Authors: Razin Abdullah and Luky Yusgiantoro*
Indonesia is potentially losing state revenue of around USD 1.64-2.5 billion per year from the coal tax and non-tax revenues. Although currently Indonesia has abundant coal resources, especially thermal coal, the coal market is gradually shrinking. This shrinking market will negatively impact Indonesia's economy. The revenue can be used for developing the country, such as for the provision of public infrastructures, improving public education and health services and many more.
One of the main causes of the shrinking coal market is the global tendency to shift to renewable energy (RE). Therefore, a roadmap is urgently needed by Indonesia as a guideline for optimizing the coal management so that it can be continuously utilized and not become neglected natural resources. The Indonesian Coal Roadmap should also offer detailed guidance on utilizing coal for the short-term, medium-term and long-term.
Why is the roadmap needed?
Indonesia's total coal reserves is around 37.6 billion tons. If there are no additional reserves and the assumed production rate is 600 million tons/year, then coal production can continue for another 62 years. Even though Indonesia's coal production was enormous, most of it was for export. In 2019, the export reached 454.5 million tons or almost 74% of the total production. Therefore, it shows a strong dependency of the Indonesian coal market on exports, with China and India as the main destinations. The strong dependency and the global trend towards clean energy made the threat of Indonesian coal abandonment increasingly real.
China, one of Indonesia's main coal export destinations, has massive coal reserves and was the world's largest coal producer. In addition, China also has the ambition to become a carbon-free country by 2060, following the European Union countries, which are targeting to achieve it in 2050. It means China and European Union countries would not produce more carbon dioxide than they captured by 2060 and 2050, respectively. Furthermore, India and China have the biggest and second-biggest solar park in the world. India leads with the 2.245GW Bhadla solar park, while China's Qinghai solar park has a capacity of 2.2GW. Those two solar parks are almost four times larger than the U.S.' biggest solar farm with a capacity of 579 MW. The above factors raise concerns that China and India, as the main export destinations for Indonesian coal, will reduce their coal imports in the next few years.
The indications of a global trend towards RE can be seen from the energy consumption trend in the U.S. In 2019, U.S. RE consumption exceeded coal for the first time in over 130 years. During 2008-2019, there has been a significant decrease in U.S coal consumption, down by around 49%. Therefore, without proper coal management planning and demand from abroad continues to decline, Indonesia will lose a large amount of state revenue. The value of the remaining coal resources will also drop drastically.
Besides the global market, the domestic use of coal is mostly intended for electricity generation. With the aggressive development of RE power plant technology, the generation prices are getting cheaper. Sooner or later, the RE power plant will replace the conventional coal power plant. Therefore, it is necessary to emphasize efforts to diversify coal products by promoting the downstream coal industries in the future Indonesian Coal Roadmap.
What should be included: the short-term plan
In designing the Indonesian Coal Roadmap, a special attention should be paid to planning the diversification of export destinations and the diversification of coal derivative products. In the short term, it is necessary to study the potential of other countries for the Indonesian coal market so that Indonesia is not only dependent on China and India. As for the medium and long term, it is necessary to plan the downstream coal industry development and map the future market potential.
For the short-term plan, the Asian market is still attractive for Indonesian coal. China and India are expected to continue to use a massive amount of coal. Vietnam is also another promising prospective destination. Vietnam is projected to increase its use of coal amidst the growing industrial sector. In this plan, the Indonesian government plays an essential role in building political relations with these countries so that Indonesian coal can be prioritized.
What should be included: the medium and long-term plans
For the medium and long-term plans, it is necessary to integrate the coal supply chain, the mining site and potential demand location for coal. Therefore, the coal logistics chain becomes more optimal and efficient, according to the mining site location, type of coal, and transportation mode to the end-user. Mapping is needed both for conventional coal utilization and downstream activities.
Particularly for the downstream activities, the roadmap needs to include a map of the low-rank coal (LRC) potentials in Indonesia, which can be used for coal gasification and liquefaction. Coal gasification can produce methanol, dimethyl ether (a substitute for LPG) and, indirectly, produce synthetic oil. Meanwhile, the main product of coal liquefaction is synthetic oil, which can substitute conventional oil fuels. By promoting the downstream coal activities, the government can increase coal's added value, get a multiplier effect, and reduce petroleum products imports.
The Indonesian Coal Roadmap also needs to consider related existing and planned regulations so that it does not cause conflicts in the future. In designing the roadmap, the government needs to involve relevant stakeholders, such as business entities, local governments and related associations.
The roadmap is expected not only to regulate coal business aspects but also to consider environmental aspects. The abandoned mine lands can be used for installing a solar farm, providing clean energy for the country. Meanwhile, the coal power plant is encouraged to use clean coal technology (CCT). CCT includes carbon capture storage (CCS), ultra-supercritical, and advanced ultra-supercritical technologies, reducing emissions from the coal power plant.
*Luky Yusgiantoro, Ph.D. A governing board member of The Purnomo Yusgiantoro Center (PYC).
Engaging the 'Climate' Generation in Global Energy Transition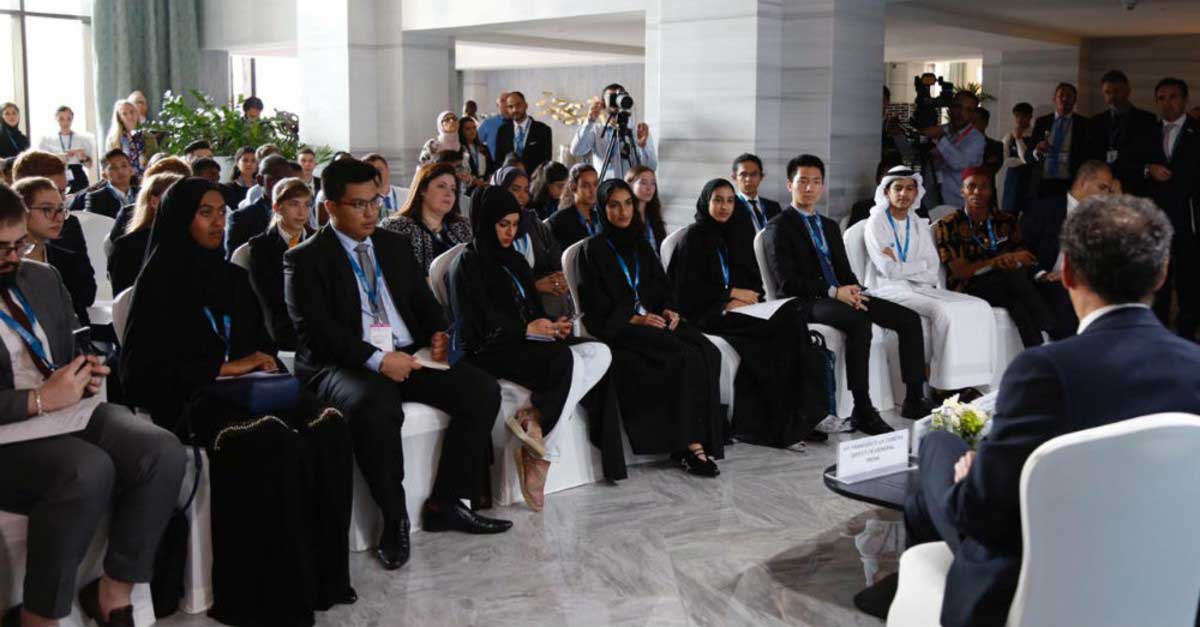 Renewable energy is at the heart of global efforts to secure a sustainable future. Partnering with young people to amplify calls for the global energy transition is an essential part of this endeavour, as they represent a major driver of development, social change, economic growth, innovation and environmental protection. In recent years, young people have become increasingly involved in shaping the sustainable development discourse, and have a key role to play in propelling climate change mitigation efforts within their respective communities.
Therefore, how might we best engage this new generation of climate champions to accentuate their role in the ongoing energy transition? In short, engagement begins with information and awareness. Young people must be exposed to the growing body of knowledge and perspectives on renewable energy technologies and be encouraged to engage in peer-to-peer exchanges on the subject via new platforms.
To this end, IRENA convened the first IRENA Youth Forum in Abu Dhabi in January 2020, bringing together young people from more than 35 countries to discuss their role in accelerating the global energy transformation. The Forum allowed participants to take part in a truly global conversation, exchanging views with each other as well as with renewable energy experts and representatives from governments around the world, the private sector and the international community.
Similarly, the IRENA Youth Talk webinar, organised in collaboration with the SDG 7 Youth Constituency of the UN Major Group for Children and Youth, presented the views of youth leaders, to identify how young people can further the promotion of renewables through entrepreneurship that accelerates the energy transition.
For example, Joachim Tamaro's experience in Kenya was shared in the Youth Talk, illustrating how effective young entrepreneurs can be as agents of change in their communities. He is currently working on the East Africa Geo-Aquacultural Development Project – a venture that envisages the use of solar energy to power refrigeration in rural areas that rely on fishing for their livelihoods. The project will also use geothermal-based steam for hatchery, production, processing, storage, preparation and cooking processes.
It is time for governments, international organisations and other relevant stakeholders to engage with young people like Joachim and integrate their contributions into the broader plan to accelerate the energy transition, address climate change and achieve the UN Sustainable Development Agenda.
Business incubators, entrepreneurship accelerators and innovation programmes can empower young people to take their initiatives further. They can give young innovators and entrepreneurs opportunities to showcase and implement their ideas and contribute to their communities' economic and sustainable development. At the same time, they also allow them to benefit from technical training, mentorship and financing opportunities.
Governments must also engage young people by reflecting their views and perspectives when developing policies that aim to secure a sustainable energy future, not least because it is the youth of today who will be the leaders of tomorrow.
The Urgency of Strategic Petroleum Reserve (SPR) for Indonesia's Energy Security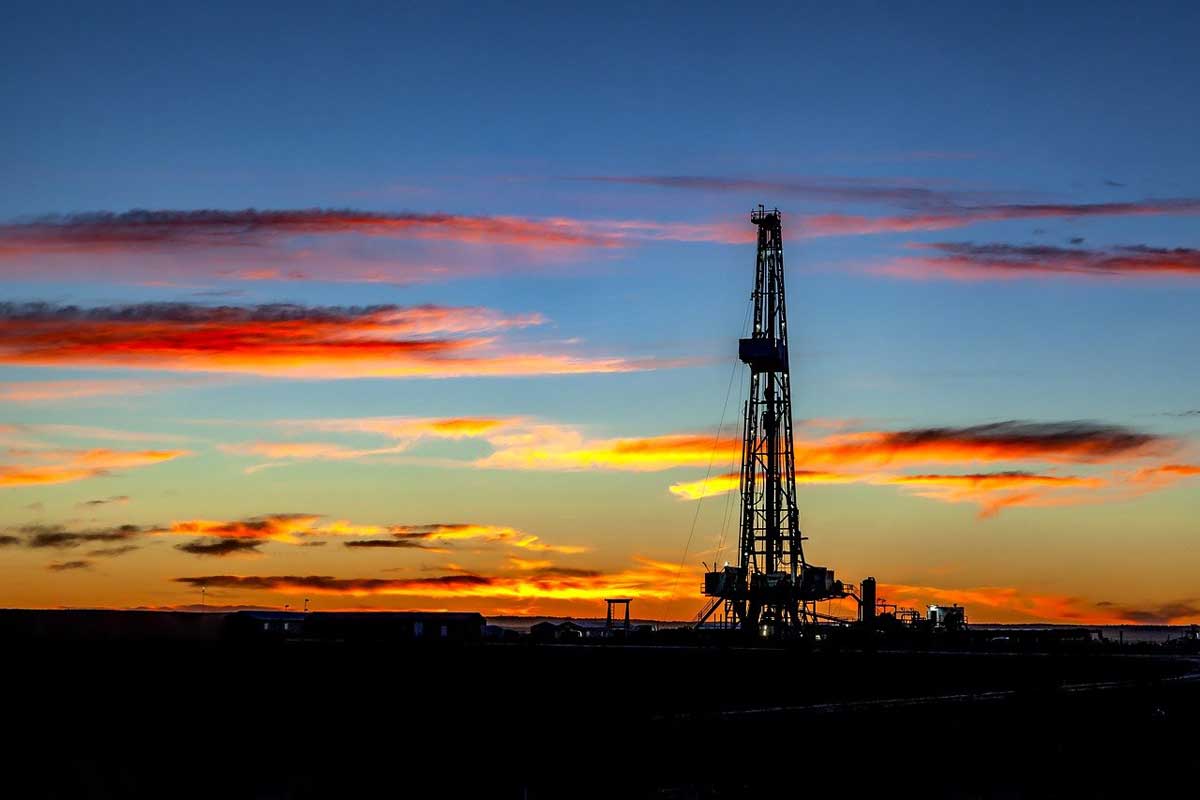 Authors:Akhmad Hanan and Dr. Luky Yusgiantoro*
Indonesia is located in the Pacific Ring of Fire, which has great potential for natural disasters. These disasters have caused damage to energy infrastructure and casualties. Natural disasters usually cut the energy supply chain in an area, causing a shortage of fuel supply and power outages.
Besides natural disasters, energy crisis events occur mainly due to the disruption of energy supplies. This is because of the disconnection of energy facilities and infrastructure by natural disasters, criminal and terrorist acts, escalation in regional politics, rising oil prices, and others. With strategic national energy reserves, particularly strategic petroleum reserves (SPR), Indonesia can survive the energy crisis if it has.
Until now, Indonesia does not have an SPR. Meanwhile, fuel stocks owned by business entities such as PT Pertamina (Persero) are only categorized as operational reserves. The existing fuel stock can only guarantee 20 days of continuity. Whereas in theory, a country has secured energy security if it has a guaranteed energy supply with affordable energy prices, easy access for the people, and environmentally friendly. With current conditions, Indonesia still does not have guaranteed energy security.
Indonesian Law mandates that to ensure national energy security, the government is obliged to provide national energy reserves. This reserve can be used at any time for conditions of crisis and national energy emergencies. It has been 13 years since the energy law was issued, Indonesia does not yet have an SPR.
Lessons from other countries
Many countries in the world have SPR, and its function is to store crude oil and or fuel oil. SPR is built by many developed countries, especially countries that are members of the International Energy Agency (IEA). The IEA was formed due to the disruption of oil supply in the 1970s. To avoid the same thing happening again, the IEA has made a strategic decision by obliging member countries to keep in the SPR for 90 days.
As one of the member countries, the US has the largest SPR in the world. Its storage capacity reaches a maximum of 714 million barrels (estimated to equal 115 days of imports) to mitigate the impact of disruption in the supply of petroleum products and implement US obligations under the international energy program. The US' SPR is under the control of the US Department of Energy and is stored in large underground salt caves at four locations along the Gulf of Mexico coastline.
Besides the US, Japan also has the SPR. Japan's SPR capacity is 527 million barrels (estimated to equal 141 days of imports). SPR Japan priority is used for disaster conditions. For example, in 2011, when the nuclear reactor leak occurred at the Fukushima nuclear power plant due to the Tsunami, Japan must find an energy alternative. Consequently, Japan must replace them with fossil fuel power plants, mainly gas and oil stored in SPR.
China, Thailand, and India also have their own SPR. China has an SPR capacity of 400-900 million barrels, Thailand 27.6 million barrels, and India 37.4 million barrels. Singapore does not have an SPR. However, Singapore has operational reserve in the form of fuel stock for up to 90 days which is longer than Indonesia.
Indonesia really needs SPR
The biggest obstacles of developing SPR in Indonesia are budget availability, location selection, and the absence of any derivative regulations from the law. Under the law, no agency has been appointed and responsible for building and managing SPR. Also, government technical regulations regarding the existence and management of SPR in Indonesia is important.
The required SPR capacity in Indonesia can be estimated by calculating the daily consumption from the previous year. For 2019, the national average daily consumption of fuel is 2.6 million kiloliters per day. With the estimation of 90 days of imports, Indonesia's SPR capacity must at least be more than 100 million barrels to be used in emergencies situations.
For selecting SPR locations, priority can be given to areas that have safe geological structures. East Kalimantan is suitable to be studied as an SPR placement area. It is also geologically safe from disasters and is also located in the middle of Indonesia. East Kalimantan has the Balikpapan oil refinery with the capacity of 260,000 BPD for SPR stock. For SPR funding solution, can use the state budget with a long-term program and designation as a national strategic project.
Another short-term solution for SPR is to use or lease existing oil tankers around the world that are not being used. Should the development of SPR be approved by the government, then the international shipping companies may be able to contribute to its development.
China currently dominates oil tanker shipping in the world, Indonesia can work with China to lease and become Indonesia's SPR. Actually, this is a good opportunity at the time of the COVID-19 pandemic because oil prices are falling. It would be great if Indonesia could charter some oil tankers and buy fuel to use as SPR. This solution was very interesting while the government prepared long-term planning for the SPR facility. In this way, Indonesia's energy security will be more secure.
*Dr. Luky Yusgiantoro, governing board member of The Purnomo Yusgiantoro Center (PYC).