The ever-expanding use of US sanctions to regulate the conduct of foreign companies trading in foreign markets has alienated US trading partners and could ultimately unleash a wave of counter-retaliation by foreign governments. Although US politicians and the US media see these sanctions as lawful regulatory instruments rather than weapons of war, they involve a modern form of gunboat diplomacy using coercion rather than legal process to obtain foreign cooperation. US trading partners thus far have found no effective response, but that may soon change, and in ways that will badly damage US interests and erode US power.
At some point, in the absence of US self-restraint, the tables will turn and foreign government adoption of their own coercive measures will create enormous challenges for US and global business. The risk is not only or even largely to the primacy of the US dollar in world trade but rather the ability of US-based and multinational companies to access major markets whose governments at some point will no longer tolerate US encroachment on their sovereignty.
US sanctions programs seek to achieve US foreign policy and political objectives, often without regard to whether other countries share those objectives. For example, when President Trump withdrew from the Iran nuclear deal in 2018, he said the deal was non-binding on him because it was signed by President Obama. The fact that the European powers, China and Russia also had signed it, the UN Security Council had endorsed it, and Iran had not violated it did not deter the Trump Administration from re-imposing and expanding all of the previously waived US sanctions. Under these coercive measures, the Administration has designated or threatened to designate foreign companies as US sanctions targets for engaging in entirely foreign business with Iran that has no connection to the United States.
The US sanctions rules have always applied differently to foreign companies than to US-based and US-owned companies. Since 1995, the so-called primary sanctions against Iran have prohibited the involvement of US persons in nearly all types of Iran-related business. In more recent years, the US government has required even non-US companies to obey the primary sanctions whenever their transactions involve US persons, the US financial system or US-origin goods. However, the US government has no law enforcement jurisdiction over transactions by non-US companies that do not involve any such US elements.
Critics of US sanctions policy often focus on the enormous fines imposed on foreign companies, particularly banks, for violating the primary sanctions, and the risk that such aggressive enforcement tactics will cause a foreign flight from US dollar-based trade and payments. Although that risk is real, the fines relate only to activity within US law enforcement jurisdiction and leave foreign companies free to choose whether to continue transacting with US sanctions targets without involving any US elements and therefore with violating US law.
To overcome this jurisdictional hurdle, when the US government decided, beginning in 2010, that it wanted to deter certain types of entirely non-US business with Iran, it did so by labeling such business as "sanctionable" under so-called secondary sanctions that authorized the designation of foreign companies engaged in such non-US business as US sanctions targets. During the Obama Administration, the secondary sanctions on Iran generally worked in parallel with European and UN sanctions against Iran's nuclear proliferation drive, culminating in the multilateral negotiation of the Iran nuclear deal. To strike that deal, the Obama Administration waived the secondary sanctions on Iran, while leaving most of the primary sanctions in place.
As a result of the Trump Administration's restoration and expansion of the secondary sanctions on Iran and use of similar extraterritorial sanctions measures against a wide range of other targets, US sanctions policy now conflicts with European and global norms to an unprecedented degree. Instead of respecting the sovereign right of our trading partners to decide how and with whom their companies cantransact from within their own territory and in their own currency, the US Treasury and State Departments dictate to foreign companies a complex series of sanctions red lines, entirely outside US jurisdiction.
It matters not whether the sanctionable activity involves the US dollar or any other US elements because the US Treasury and State Departments do not need a US jurisdictional hook to put a foreign company on a US sanctions blacklist. Instead, crossing a red line into sanctionable activity can trigger a US sanctions designation of the offending company, prohibiting their involvement in any business that involves US persons or other US elements. Foreign purchases of Venezuelan crude oil, foreign participation in Russian pipeline projects and foreign transactions with literally thousands of persons blacklisted by the US government under a range of sanctions programs, even if unrelated to Iran (or Syria or North Korea),could all trigger a boycott of a foreign company by the US Government, without any need to tie the sanctionable activity to the United States.
Unlike the primary sanctions, which operate within the same legal structure as other US administrative and criminal laws, the secondary sanctions provide Treasury and State nearly complete freedom to strike preemptively against their foreign targets. Although the target can attempt after-the-fact to demonstrate that they did not infringe any sanctions or negotiate a resolution, that process can take years, by which time the US blacklisting often has already put the target out of business.
The impact of a US sanctions designation is supremely powerful because it not only terminates the target's access to the US economy and US financial system, but also imposes a secondary boycott designed to force foreign firms to choose between business with the target or business with the US. Following the designation, any foreign company that transacts with the blacklisted person, and thereby provides "material assistance" to them, could itself be blacklisted in turn, even if the alleged material assistance has no connection to the United States. Thus, banks and many other companies globally will refuse any new business with, and run in the other direction from, anyone that US Treasury, through its Office of Foreign Assets Control, has put on the so-called Specially Designated Nationals list. Once blacklisted, the US sanctions target finds itself persona non grata not only in the United States, but most of the world.
In fact, the pressure on foreign companies to respect US sanctions red lines and avoid any sanctionable activity is often greatest within their own financial services community. Before providing a large loan or underwriting securities, in any currency, for Asian or European companies, the participating banks typically will require an undertaking from the borrower or issuer not to engage in any sanctionable activity, as defined by the US government. Even Chinese companies that prefer to list their shares on the Hong Kong Stock Exchange, rather than in New York, still need to address their US secondary sanctions risks as part of the listing process.
The extraordinary deterrent effect of the US secondary sanctions contrasts with the historic failure of the Arab League's long-running secondary boycott of Israel to deter companies in the United States and third countries from Israeli business. This difference is easily explained. First, companies that needed to choose between business with Israel or the countries that boycott Israel often have seen Israel as the greener pasture. Second, the US and many other leading countries prohibited their nationals from supporting the Arab League secondary boycott. As explained by the US Office of Antiboycott Compliance, the US antiboycott rules "have the effect of preventing US firms from being used to implement foreign policies of other nations which run counter to US policy."
The hypocrisy of prohibiting US companies from complying with other countries' secondary boycotts while threatening to boycott foreign companies for dealing, entirely outside US jurisdiction –with US embargoed countries and/or Specially Designated Nationals– is not the issue here. Hypocrisy in foreign policy is nothing new. Historic international law principles and constraints also have not deterred the expansion in US secondary sanctions. Instead, before either Congress or the Executive Branch will lose their voracious appetite for secondary sanctions, the cost-benefit analysis of these measures in economic and thus political terms will have to change in Washington.
In the current political environment, this change will occur only when foreign countries with sufficient market power impose sufficient counter-measures to make the US reconsider its approach. Thus far, US trading partners, particularly in the EU, have relied primarily on their own version of the US antiboycott rules to threaten their nationals with domestic legal action if they comply with US secondary sanctions. But these counter-measures have failed, for two principal reasons.
First, most multinational companies, particularly in Europe, have no interest in tempting fate by crossing a US sanctions red line. In contrast, they know the domestic antiboycott laws to which they are subject, even if enforced, which they rarely are, would not have anything like the nuclear impact of a US sanctions designation. The EU's blocking regulation in particular is widely viewed as no more than a political statement. Second, many EU and other foreign companies to which these local antiboycott rules apply can typically justify their withdrawal from and avoidance of Iran, Cuba and other targets of unilateral US sanctions for business reasons, without expressly acknowledging they have done so in response to a US secondary boycott.
In the military realm, to deter a nuclear strike against them or their allies, the world's major powers have developed their own nuclear deterrents. The strategy of mutually assured destruction has withstood the test of time. Because it has proven to work, the same logic will ultimately prevail in the world of sanctions, led by China.
Last year, China announced that it would create its own "Unreliable Entity List" to punish firms whose actions were harmful to China's national interests. Although China has not yet put any companies on this list, it presumably would do so if OFAC puts a major Chinese company on the Specially Designated Nationals list and seeks to compel foreign as well as US companies to sever their ties with that Chinese company. Alternatively, China could find other ways to retaliate in kind, with the aim of restricting US access to China's market sufficiently to match the harmful impact of US secondary sanctions on Chinese firms.
An eye for an eye and a tooth for a tooth. If the retaliatory threat is both credible and commensurate in scope with the sanctions threatened by the US government, the US will have as much to lose as to gain by imposing a secondary boycott. For this reason, the US has yet to impose a secondary boycott on any major Chinese company. Instead, even under President Trump, the actions taken against Chinese companies generally seek to restrict their access to US markets and US technology under US trade, investment and export control laws; i.e., various forms of primary boycott.
In such cases, the US requires foreign companies to exclude all or some US elements from their dealings with the Chinese target company, but does not threaten them with retaliation for their entirely non-US business with that Chinese company. With the exception of some smaller Chinese companies that the US has listed as Specially Designated Nationals, the US Treasury and State Departments have not threatened to blacklist foreign companies for entirely non-US business with any leading Chinese company. Moving in that direction against China would appear certain to trigger swift retaliation and thus mutually assured economic damage.
In contrast, the US Congress has enacted, and President Trump has implemented, a broad range of secondary sanctions against Russia intended to deter foreign companies from entirely non-US dealings with targeted Russian persons, companies and energy projects. Although not comparable in either scope or extent of actual use to the US secondary sanctions against Iran, the ones on Russia have succeeded in deterring a range of foreign investment in and foreign business with Russia that the previously-imposed US and EU primary sanctions had failed to accomplish.
Although Russia has threatened to retaliate in kind, its economy is far smaller than China's. In 2015, when Russia put 60 US politicians on its version of a sanctions list in response to the initial wave of US sanctions against Russia, the late Senator John McCain quipped "I guess this means my spring break in Siberia is off, my Gazprom stock is lost and my secret bank account in Moscow is frozen."A tooth for an eye has never provided an effective deterrent.
Apart from China's credible defensive capability, it also has the ability to play offense. If the US can retaliate against foreign companies for their entirely non-US dealings with US sanctions targets, what is to stop China from doing the same to US and other non-Chinese companies in response to their dealings with Taiwan or other future targets of Chinese sanctions? What is to stop India from imposing a secondary boycott on Pakistan or Turkey on Cyprus? The US can use its antiboycott law to prohibit US companies from cooperating, but only at the cost of losing their business with the boycotting country.
In sum, relying on secondary boycotts to achieve US policy objectives is dangerous not only because it invites retaliation but also because it invites imitation. The US therefore should use them cautiously rather than capriciously, recognizing that at some point the balance will tip and the costs might quickly begin to outstrip the perceived benefits.
In particular, how much longer will the EU tolerate US insistence that EU companies abandon entirely non-US business with US sanctions targets before the EU adopts its own version of China's Unreliable Entity List and directs EU companies to resist US pressure? Like China, EU counter-retaliation could be both credible and commensurate in terms of the costs imposed on US interests. EU self-restraint to date reflects its preference for rules-based diplomacy, but when that enables the US to encroach European sovereignty with impunity, even the EU at some point, if pushed too hard, will have to respond in kind.
If and when we reach the tipping point, what the world sees as US sanctions bullying will be met with a jab in America's eye by a major US trading partner rather than foreign subservience. Various potential scenarios come to mind. Let's assume a new and potentially more rational leadership takes the helm in North Korea, and South Korea as well as China quickly offer trade and investment even before any major and verifiable concessions by Pyongyang. Let's further assume the US, backed by Japan, rejects any such premature concessions and threatens to use its existing secondary sanctions against North Korea to blacklist any South Korea or Chinese company that supports their own government's strategy of economic engagement. When the foreign policy and domestic political stakes are that high, resistance to US secondary sanctions not only by China but also South Korea becomes inevitable, creating enormous risk of miscalculation, counter-retaliation and destabilizing after-shocks.
The effectiveness of US secondary boycotts to date appears to have created a misplaced confidence in Washington that ever-expanding use will not diminish their effectiveness or harm US interests. Rather than continue along the current path, inciting US trade partners to copy our own tactics to our detriment as well as theirs, the US should develop a more restrained and strategic approach to preserve the usefulness of sanctions. Coordinating US sanctions policies with America's closest allies rather than trampling on their sovereignty would be a helpful starting point.
Hiroshima and the Peace of the Bomb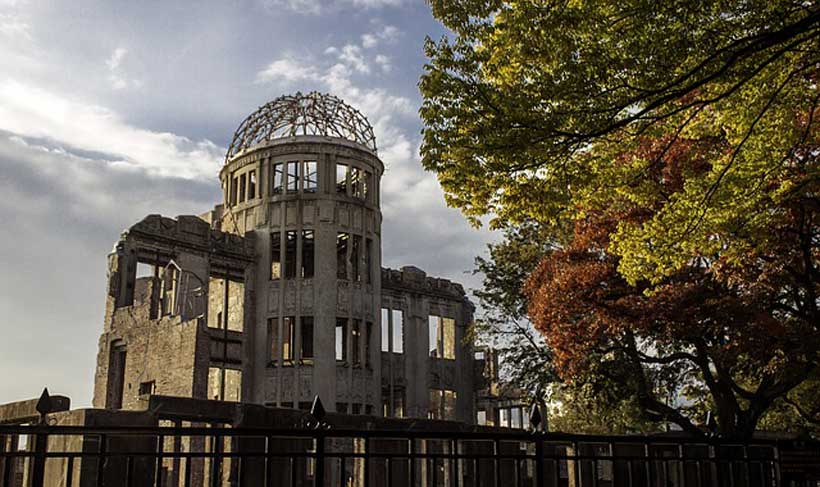 Seventy five years ago this week, the world witnessed a cataclysm that was to change the nature of war forever: The atom bomb was dropped on Hiroshima, and worse — while the Japanese argued among themselves about whether and how to surrender — a second bomb was dropped on Nagasaki three days later on August 9th. Now there was no other rational choice, and the Japanese gave up.
If anything good ever came out of a war, it was the generous peace. The US helped in the reconstruction of the defeated nations. As a teenaged student in London, I remember visiting Germany a dozen years after the war ended. Major centers had been flattened by the bombing. In Hamburg, one would see a few residential buildings and then ruins as far as the eye could see as if a massive earthquake had hit. A never ending horror across all major cities and a shortage of labor. So the Turks came … and stayed. Welcome then, not so much now.
The Germans were humble — a humility that would gradually diminish with the country's resurgence as one observed over succeeding decades. Cleanliness and order are part of the national psyche, particularly the latter. Everything in order — 'Alles in ordnung'. It even applies on a personal level as someone might ask exactly that if you appear disturbed. It then means, 'Everything okay?'
A grease spot on the otherwise fresh tablecloth at breakfast, my fastidious six-year old daughter complained. It was whisked away with apologies and immediately replaced. Order restored. Ordnung muss sein says the German proverb.
In dollar terms, Germany is now the world's fourth largest economy, Japan the third. The world has not ended despite economic interests being often cited as a cause of war. In fact, we are grateful for their products judging by the numbers of their automobile names in the US. Japan appears to have eclipsed the famed auto giants of the past, GM, Ford and Chrysler and UK icons long forgotten. And Donald J. Trump has a beef with both countries and is busy pulling out troops from Germany. Of course the giant dragon of exporters to the US, namely China, is for President Trump our public enemy number one.
The bombs on Hiroshima and Nagasaki were not the end, merely the beginning, and at the back of our minds remains the terrifying hope that it is not the beginning of the end.
Following the US, there soon were other nuclear powers: the UK and the Soviet Union followed by France, then China. After China, India was not to be left behind, and after India the same logic applied to Pakistan. Then there is Israel seeking external security while like diseased fruit, it rots from the inside. And let us not forget nutty North Korea.
When the US and the Soviet Union faced off with thousands of nuclear weapons, the strategists produced the theory of mutually assured destruction. Its acronym MAD was closer to the truth than its Pentagon proponents could ever have imagined for they would have destroyed not just each other but the world.
Even India and Pakistan with 100-plus weapons each could cause a nuclear winter from the fall-out and the dust covered skies. The subsequent crop losses and famines would kill many more across the world than the devastation wrought by the bombs. It is just one more reason why nation states could eventually become obsolete.
Fortunately, for the human race, nuclear war is more potent in the threat than in the execution; the latter would certainly certify MAD. The response to a military threat carrying the phrase 'by all means necessary' is enough to cool things down quickly. It was Pakistan's reply to India's threat to expand an incident in the disputed Kashmir region with an attack on mainland Pakistan. In that sense, nuclear weapons have become a sort of insurance policy. Pakistan and India have fought several major wars but none since both sides acquired nuclear weapons. The cost is unthinkable, and one hopes will remain so in the minds of strategists.
Such is the world my generation is leaving to you: flawed but holding together all the same.
China Replacing Russia as the Boogeyman in the U.S. Presidential Campaign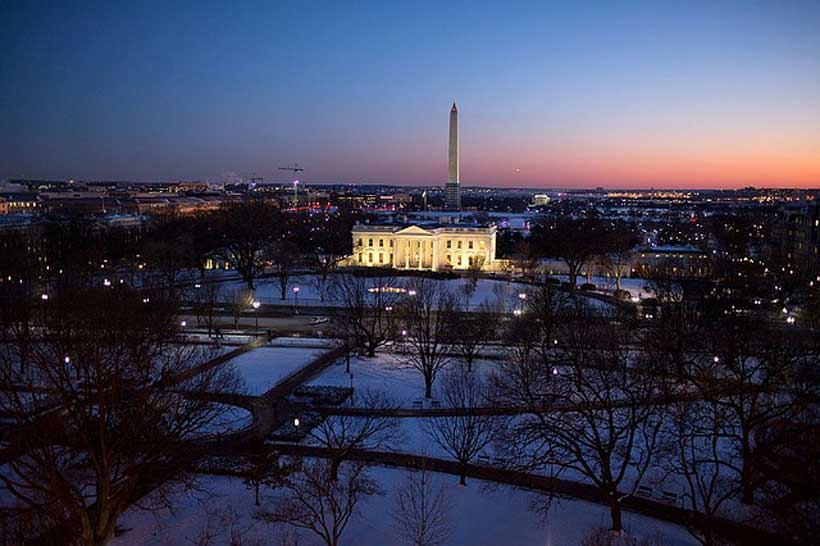 During the 2016 U.S. Presidential bid, Russia was picked as a scapegoat to justify the loss endured by the Democratic party candidate. Moscow was vilified for interfering in the election via the dissemination of false information. After the election, a judicial investigation was launched, ending with no evidence of the collusion.
Despite that fact, in 2017 and 2018, the U.S. imposed economic sanctions against Russian entities. This led to the further aggravation of already sour ties undermined by the Ukrainian crisis in 2014. As an act of reprisal for Moscow's alleged meddling into the conflict, U.S. Congress initiated new economic sanctions.
Russia became what can be regarded as a boogeyman to be reprimanded for whatever misfortune happens — be it ex-spy Sergei Skripal's poisoning in 2018 or Russia's alleged bombings of peaceful residents in eastern Aleppo. Russia got blamed for everything, even though the evidence was missing.
In 2017 the U.S. and Russia crossed swords in a diplomatic row by cutting staff numbers and closing each other's consulates. Since then, both countries have been experiencing alienation from one another, culminating in the recent cancellation of several arms control agreements (i.e., INF, Open Skies).
By the same token, the U.S. has recently upped the ante in handling thorny issues with China, which came under the spotlight during the American presidential campaign. Both candidates — J. Biden and D. Trump — appeal to their supporters using China, competing for the reputation of leaders with the toughest stance towards Beijing.
China is an obvious target of criticism for the U.S. President, who is adamant about securing his second term in office. It is hard to find any other positive agenda as soon as he failed to deliver an efficacious response to the pandemic, which has already put the country's economy at risk of recession with a gloomy long-term economic outlook.
Russia can no longer alone serve as a scapegoat for misdoings of U.S. politicians. Such rhetoric has been present in American media for such a long time that it has eventually lost some of its appeal to the U.S. audience.
Following a blueprint tailored for Russia, the U.S. has resorted to a maximum pressure campaign against China. In 2018 a full-scale trade war erupted and was followed by sanctions introduced against the most vital industry for China's global rise — the hi-tech sector. Huawei and ZTE were swiped from the U.S. market. The U.S. also has been widely applying its longer-used instrument of sanctions not solemnly limited to hi-tech giants. Chinese officials in Xinjiang and foreigners doing business in Hong Kong also fell under various restrictions.
As for now, the pendulum has swung from economic agenda to geopolitics and ideology — with the latter being a novelty for U.S. policy towards China. Despite that, China and Russia were already labelled "rival powers … that seek to challenge American values" in 2017, Trump's national strategy.
In January 2020, Secretary of State M. Pompeo called the Communist Party of China (CPC) the "central threat of our times." As for Russian ideology, the country was already eloquently described as an "evil state" during the 2016 U.S. presidential campaign. In July 2020, Mr. Pompeo called on the Chinese people to help "change the behavior" of their government. Thus, he designated CPC as an ideological and independent entity separate from Chinese citizens.
In order to sharpen the rhetoric, U.S. politicians stopped addressing Xi Jinping as "president," calling him "general secretary" instead — an act which deprives Mr. Xi of political legitimacy usually bestowed upon the elected leader. Another menacing sign is that the U.S. is reportedly reviewing a proposal to ban CPC members from traveling to the U.S., which would basically mean the start of an active phase of ideological confrontation.
Similar to the 2017 Russian-American diplomatic row, today the U.S. and China are also exchanging attacks on each other's diplomatic missions. For example, from geostrategic perception, in mid-July, the U.S. officially recognized China's claims in the South China Sea as "unlawful" and made it clear that its strengthening of the policy with regard to SCS is aimed at halting China's use of coercion.
Both countries do not want to play alone in a tit-for-tat game. The U.S. has already summoned its allies to form a group of democratic countries to oppose the CPC. France and Britain have recently bowed to long-term U.S. pressure to convince allies to steer clear of the Chinese 5G technology.
China is also gearing up by upholding contacts with its tried and tested partners — namely Russia. Despite a minuscule slide in bilateral trade (a 4% decline compared to 2019) amid COVID-19, political cooperation has been developing. In early July, both countries demonstrated close coordination in high-level international organizations by vetoing extension of cross-border aid in Syria. During a telephone call to Vladimir Putin on July 8, President Xi vowed to intensify coordination with Russia internationally, including in the UN.
Russia and China currently maintain close and regular cooperation. According to the Russian ambassador to China A. Denisov, up to now, both presidents have held four telephone conversations and are currently working on preparation for a state visit of the Russian President to China, as well as on the participation of Xi Jinping in SCO and BRICS forums in Russia with open dates.
A new trend in China-Russia cooperation can be noted in the sphere of coordination of bilateral actions to oppose Western ideological pressure in the media. On July 24, spokespeople of the Ministries of foreign affairs held a video-conference on the information agenda. The parties recognized Western powers' attempts to interfere in the internal affairs of China and Russia by disseminating fake news and placing restrictions on journalists' work.
U.S. attempts to alienate and isolate China provide Beijing with no other choice but to seek further expansion of cooperation with like-minded states, be it Russia or any other country open for cooperation.
From our partner RIAC
Origin of US foreign policy: An Analytical Review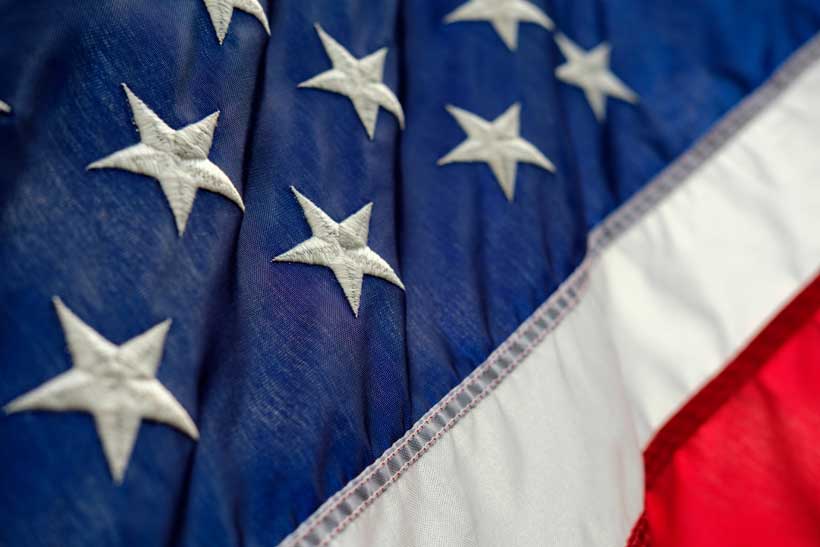 Origin of US foreign policy by Pat Paterson:An Analytical Review
After the start of the republic, the nature of the foreign policy of the US was unilateral. By the end of cold war, the President Clinton changes the traditional nature of Foreign Policy which was traditionally isolationism to 'exceptionalism' (to expand its overseas economic and political initiatives which were totally opposite to the traditional practices.)This manuscript is divided into four parts; each part defines us about the history of US foreign policy.
In the first 150 years of US history, the US tried to remain geopolitically isolated from its neighboring countries. In this regards the US have geopolitical advantage having the ocean boarders. US first President, once in his speech told that US should avoid making alliances that might draw them into wars, but it can interact for trade and commerce. US had the policy of unilateral outlook that makes it stand alone among the developed states like China and Russia, as it refused to ratify International treaties. US even did not ratify the CRC (The Convention on Rights of the Child). In this article the author tells us about the 4 to 5 reasons why the US did not ratify the treaties.
US have no need to adapt different international treaties because it has sufficient legal and social protections rules for its citizens. It has no need to adapt anything from outside. Also the US authorities had the fear that international government may try to force them by using these treaties. The other reason, the author tell us about why US not ratified the international treaties is that the foreign policy is the multi-faced topic, just to focus on the human rights and democracy, the nation have other interests like trade and security arrangements which is also important part of the negotiation.
The US is the only state in the world that has not ratified the 'The Convention on Rights of the Child' CRC. The religious and other Foreign Policy analysts reject this treaty and have a claim that it might threaten the rights of the parents, which I think is totally baseless explanation of this rejection.
The author in this article further described the four schools of thoughts regarding US foreign policy, that is based on the Foreign Policy recommendations for US citizens. They are, 'Jeffersoniasm' (the political doctrine and principles held by Thomas Jefferson that center around a belief in states' rights, a strict interpretation of the federal constitution, confidence in the political capacity or sagacity of masses), 'Hamiltonianism' (the political ideas or doctrines associated with Alexander Hamilton, especially those stressing a strong central government and protective tariffs), 'Jacksonianism' (relating to Andrew Jackson, his ideas, the period of his presidency, or the political principles or social values associated with him), and 'Wilsonianism' (it describe a certain type of foreign policy advice. this term comes from the suggestions and proposals of the President Woodrow Wilson (1913-1921)).
The 'Exceptionalism' policy was not just like matter of consideration in the early days of US but in the 21st century it is still a point of pride for many US citizens. The 'Exceptionalism' group considers the philosophy of the priorities of the American first and then for the rest of the world. In this example I would like to quote the example of the 'America First' vision of the President Trump, this philosophy is used for protecting the values, nationalism and patriotism of Americans.In my opinion, according to this debate the US represented the common citizens of its state through its systems and policies.
The second part of this manuscript is based on the expansions of the US position during after the World Wars. According to my analysis, the US continued its strategies of unilateralism until it have the fear of another emerging super power, after the expansion of soviet.
Role of Woodrow Wilson is important here as he implement the policies of neutrality in the first World War, President Woodrow Wilson adhered to the advice to kept the US out of the European conflicts when the first 100 Americans died on the Lusitania in May 1915.He also tried to stop the conflicts among the different states, so he tried to implement a new world order that is the League of Nations. After the second world war the focus of US leaders quickly change from inward to outwards as they had the fear of soviet expansion. Its priorities of foreign policies gets changes by changing in the global world order from unipolar to bipolar (the two global super powers).After the World War 2 its focus had changed from only US national security to world stability.
Here in this part of the given article, the author tells us about the two important features of US foreign policy development that is: (1) The Federalism, and (2) the dispensation of powers among different branches of government. The first one, the federalism, is the most important but a controversial issue since the start of the US. Second element is the separation of power between the execution, legislative and judicial branches of government.
After the cold war the administration of the US is divided into four major eras of different Presidents, some are from democratic and the some are from republican. This era has dominated by globalization. After the world war, the President Clinton and President Obama have the same type of government, they used the smart power and promote multilateralism while the President Bush and President Trump used the hard power and promote unilateralism. Main focus of Donald Trump's foreign policy may on the military rather than development or diplomacy. Trump pursues the 'America First' foreign policy. Trump's doctrine is nationalism; his main focus is on the individuals of America. Trump use this philosophy of America firs for protecting their value, nationalism, and patriotism.