Syria lures but will China bite?
China looms large as a potentially key player alongside Russia and Iran in President Bashas al-Assad's post-war Syria. With Russia and Iran lacking the financial muscle and the United States and Europe refusing to engage with the Al-Assad regime, China is from Syria's perspective the shining knight on a white horse. Syria could become a key node in China's infrastructure, telecommunications and energy-driven Belt and Road Initiative (BRI). Syria could also bring it closer to being sucked into the Middle East's multiple conflicts.
China's economic interests in Syria
Mohammed Jarah and Ahmad Bustati's warehouse in Damascus symbolized China's emergence as the largest supplier of industrial and consumer goods to Syria on the eve of the Syrian civil war. The dilapidated warehouse was stocked with everything from Chinese laser cutting machines to plastic toys for children.
A decade of fighting dashed the two Syrian entrepreneurs' hopes. However, things seem to be looking up for businessmen like Mr. Jarah and Mr. Bustati with Syrian President Bashar al-Assad having gained the upper hand in the war with Russian and Iranian assistance and China seeing longer-term economic potential in Syria as a regional node of what BRI will look like irrespective of the coronavirus pandemic and its devastating economic consequences.
Syrian officials have sought to drive home China's competitive advantages and perceived interest in taking a lead in the reconstruction of their country. "The Silk Road is not a silk road if it does not pass through Syria, Iraq and Iran," said Buthina Shaaban, Bashar al-Assad's media advisor, referring to the BRI.
Chinese access to the Syrian Mediterranean Sea ports of Tartus and Latakia is an attractive prospect for China's multi-billion-dollar infrastructure, telecommunications and energy-driven initiative that seeks to link Eurasia to the People's Republic. It would complement Beijing's footholds in Greece's Piraeus and the Israeli harbours of Haifa and Ashdod and echo Syria's key position on the ancient Silk Road.
Closely connected to Chinese interest in Syrian ports is the exploration by China Harbour Engineering Company Ltd (CHEC) of the possible upgrading of the deep seaport of Tripoli, Lebanon to allow it to accommodate larger vessels. In contrast to Syrian ports, Tripoli would grant China greater freedom of action because it would not have to share control with Russia. Together with Syrian ports, Tripoli would serve as an alternative to passage through the Suez Canal.
Russia appeared to be anticipating potential Chinese moves when it last year negotiated with the Assad government an extension of its access to military bases including what it describes as a "logistics support facility of the Russian navy" in Tartus.
In the absence of making the agreement public, it remained unclear what Russian intentions are. However, modernization of Tartus for military purposes that would guarantee Russia a role in control of the Eastern Mediterranean would have to involve upgrading it to be able to accommodate all types of vessels, including aircraft carriers.
In a further move, Russian President Vladimir Putin ordered his foreign and defence ministries in May to reach agreement with Syria on an additional expansion of a 2015 accord that governs Russia's naval presence in Tartus and allows the Russian navy to base up to 11 ships in the port for 49 years. Mr. Putin wants the life of the agreement to be extended by an additional 25 years.
"From the coast of Syria, there is an opportunity to control not only the eastern part, but the entire Mediterranean Sea," said Captain 1st Rank Anatoly Ivanov, a Moscow-based naval expert. "The United States has in the Mediterranean Sea not only the ships of its Sixth Fleet, but also an extensive ship repair base and training centres of the Navy. For Russia, the Mediterranean Sea is much closer not only geographically, but also geopolitically. Therefore, to use the opportunity to establish (itself) more densely in Syria seems to be a reasonable measure"
Qingdao Haixi Heavy-Duty Machinery Co. has already sold Tripoli port two 28-storey container cranes capable of lifting and transporting more than 700 containers a day, while a container vessel belonging to China's state-owned COSCO Shipping Lines docked in Tripoli in December 2018, inaugurating a new maritime route between China and the Mediterranean.
Major Chinese construction companies are also looking at building a railroad that would connect Beirut and Tripoli in Lebanon to Homs and Aleppo in Syria. China has suggested that Tripoli could become a special economic zone within the BRI and serve as an important trans-shipment point between the People's Republic and Europe.
Adding to China's expansion in the Eastern Mediterranean, COSCO acquired in 2015 a 65 percent stake in Turkey's Kumport Terminal on the Ambarli coast of Istanbul. To round off the circle, Egypt's navy last year signed an agreement with China's Hutchinson Ports to build a terminal in Abu Qir, a port 23 kilometres northeast of Alexandria. Chinese companies already operate Alexandria's own port as well as that of El Dekheila, ten kilometres west of the city.
Chinese influence in at least ten ports in six countries bordering the Eastern Mediterranean – Israel, Greece, Lebanon, Turkey, Egypt, and Syria – could complicate US and NATO's ability to manoeuvre in the region.
This was one reason that the Trump administration has warned Israel that Chinese involvement in Haifa, where the Chinese have built their own pier, could jeopardize continued use of the port by the US sixth fleet.
Informing US thinking is China's Military Strategy white paper, published in 2015, that emphasises the "strategic requirement of offshore waters defense and open seas." It raises the spectre of Chinese-managed or owned ports in the Eastern Mediterranean serving the People's Republic's economic and commercial, as well as military interests.
The Chinese sway over multiple ports in the Eastern Mediterranean could also encourage Turkey to bolster its grip on the energy-rich waters in violation of international law. Turkish military support for the internationally recognised Libyan Government of National Accord produced a maritime agreement between the two entities that created an Exclusive Economic Zone (EEZ) in the Eastern Mediterranean favouring expansive Turkish claims.
China's interest in Mediterranean ports is part of a larger effort to integrate the Middle East into the maritime leg of the Belt and Road that also includes the Gulf, the Arabian Sea with the Pakistani port of Gwadar as its focal point, and the Red Sea with the establishment of the People's Republic's first military outpost in Djibouti.
The integration is further advanced by Chinese investment in ports and logistics facilities in among others Dubai and Oman as well as industrial parks linked to maritime infrastructure. China's moves have been embraced by Gulf states, several of which have incorporated them in long-term plans to diversify and streamline their economies.
Qi Qianjin, China's ambassador in Damascus, spelled out China's interest in Syria when he stressed in 2018, in a statement in 2018 to the People's Republic's state-run news agency Xinhua as well as in a letter, his country's intent to expand its economic, political, and military footprint in the.
"I think it's about time to focus all efforts on the development and reconstruction of Syria, and I think China will play a bigger role in this process by providing more aid to the Syrian people and the Syrian government," Mr. Qi said during a visit to a hospital in the Syrian capital.
Donations in recent years of at least US$44 million to Syria for humanitarian purposes back up Mr. Qi's statements.
In a letter written in August 2019, the ambassador focussed among other things, on the development of Syrian railways and seaports. The letter was published a month after Chinese President Xi Jinping promised to lend $20 billion to Syria, Yemen, Lebanon, and Jordan for reconstruction and economic development.
Few doubt that China, even prior to the coronavirus pandemic and its devastating economic fallout, is best positioned to be a key, if not the key player, in post-war reconstruction of Syria, estimated to require between $250 and $400 billion in investment.
This is even more the case as other potential funders, the United States, Europe, Russia and the Gulf Cooperation Council states, will either refuse to work with the government of Mr. Al-Assad or be consumed with fighting a domestic and global recession and substantial loss of revenues in the wake of the pandemic.
Moreover, in opposition to Western states, China on six occasions, backed Russian vetoes in the United Nations Security Council that blocked condemnations of the Syrian government and its backers, Russian and Iran; calls for ceasefires; and sanctioning of alleged war criminals.
One of China's comparative advantages in heavily sanctioned Syria is the experience it garnered in circumventing US and United Nations sanctions imposed on Iran and North Korea.
China further benefits from alternative institutions that it built like the Asian Infrastructure Investment Bank and the Shanghai Cooperation Organization that it either controls or in which it has considerable influence.
That has not stopped the US Justice Department from accusing Chinese telecommunications giant Huawei of operating in Syria in violation of US sanctions. The department is seeking the extradition from Canada of Meng Wanzhou, the company's chief financial officer and daughter of its founder. Ms. Meng was detained in Canada at the request of the United States.
Seemingly oblivious to the risk of being targeted by the long arm of US justice, some 200 Chinese companies in 2018 and 58 in 2019, active in sectors such as telecommunications, oil and gas, and transportation, attended the Damascus International Fair where they discussed deals ranging from car manufacturing to development of mobile hospitals.
The participation of China National Heavy Duty Truck Company highlighted Chinese interest in the Syrian automotive sector. Syria could also prove to be a lucrative market for Chinese military exports. Mr. Al-Assad could well see Chinese interest as a way of loosening Moscow and Tehran's grip on his country despite Russian and Iranian effort to reap the benefits of their boots-on-the-ground support for his government by winning lucrative reconstruction contracts.
China has so far refrained from responding in any real way to Syrian urging to kickstart reconstruction of critical national infrastructure even before remaining rebel strongholds in the country are reconquered. It has however exploited commercial opportunity.
The vast majority of Syrian exports go to China and Chinese goods are ubiquitous in Syrian markets. Hama, Syria's most important industrial region after the collapse of manufacturing in Aleppo and Damascus as a result of the war, is awash with Chinese-made car parts, machine tools and equipment for the automobile, motorcycle, and shoe industry.
Multiple delegations of Chinese investors and businessmen have visited Syria in recent years. In 2018, China hosted its First Trade Fair on Syrian Reconstruction Projects with some 1,000 Chinese companies in attendance and pledged $2 billion for the construction of industrial parks.
China's security concerns from Syria
Mr. Al-Assad's ability to regain control of most Syria, with the exception of the rebel-held northern region of Idlib, created not only economic opportunity but also heightened already existing Chinese security concerns.
As Syrian government forces rolled back rebel fighters, China feared that their battle-hardened Uyghur and Central Asian contingent would gravitate towards Afghanistan, Tajikistan, and Pakistan from where it would be easier to target China.
The presence of Uyghur fighters in Syria was one driver for a brutal crackdown on Turkic Muslims in China's troubled north-western province of Xinjiang. It also persuaded China to step up border security cooperation with Tajikistan and Afghanistan, where militants of the Uyghur jihadist Turkistan Islamic Party, an al-Qaeda-affiliated group, allegedly fight alongside the Taliban.
The Uyghur presence in Syria prompted China to consider sending Chinese troops to join the fight for Idlib in violation of its foreign and defense policy principles. China ultimately dropped the idea, which would have amounted to the People's Republic's first military intervention in recent memory beyond its borders.
Repeated unconfirmed media reports have, however, suggested that China has been sharing intelligence with Syria and has been sending military advisors for the past four years to help in the fight against Uyghur militants.
The discussion about an intervention followed a pledge in 2016 by Rear Admiral Guan Youfei of the People's Liberation Army Navy (PLAN) to increase military cooperation with the Syrian government.
Two years later, a Syrian state-controlled newspaper, Al Watan, Mr. Qi, the Chinese ambassador, and China's military attaché, Wong Roy Chang, as saying that China wanted to contribute "in some way" to Syrian military campaign against the rebels in Idlib. The PLAN took nine days to deny Chinese interest in getting involved in the fighting, calling the report a "misunderstanding."
Meanwhile, while supportive of efforts to negotiate an end to the Syrian war, China has studiously avoided taking a leading role. Its sole initiative to shape the outcome of the conflict was a four-point plan that never gained significant traction.
China's dilemma in Idlib lies partially in sensitivity to Turkish opposition to an all-out assault on Idlib. Turkey fears that it would likely spark a renewed refugee exodus and concern that Chinese involvement in an assault could whip up pro-Uyghur sentiments in Turkey despite growing anti-refugee sentiment in the country.
Turkey has long supported Uyghur rights and has frequently turned a blind eye to Uyghur militants.
An Uighur dressed in a Turkish military uniform and sporting an automatic weapon, claiming in a video clip posted on Twitter that he was fighting in the northern Syrian district of Afrin alongside Turkish-backed rebels, advised Han Chinese residents of China's troubled north-western province of Xinjiang to leave the area. "Listen you dog bastards, do you see this? We will triumph! We will kill you all. Listen up Chinese civilians, get out of our East Turkestan. I am warning you. We shall return, and we will be victorious," the Uyghur said.
Syria in the wider Chinese Middle East policy
Beyond its hesitancy of becoming embroiled in the Syrian war, China, despite its consistent backing of the Syrian government as a secular bulwark against Islamic extremism, feared that greater involvement in Syria could jeopardise its successful efforts to remain aloof in the conflict between Saudi Arabia and Iran that influenced multiple disputes in the Middle East.
That fear has receded with states in the GCC ending their long-standing support for anti-Assad rebels and cosying up to the Syrian leader in an effort to counter Iranian and Turkish influence.
Chinese aloofness also shielded it from entering into direct competition with Russia and Iran in the post-war reconstruction phase. Deepening Chinese-Russian ties in the wake of the pandemic and perceived greater Iranian dependence on China may allow for a divvying up of the pie in ways that turn Syria into an important Belt and Road node
Author's note: The original version of this article was published by the Geneva Center for Security Policy
Biden's Opportunity To Reset Relatons With The Muslim World Begins In Istanbul
When President Obama delivered his famous speech at Cairo University in June of 2009, it was an historic moment. The symbolism of a sitting U.S President speaking to Muslims, and not about them, was refreshing and enormously impactful. America's first African American President opened his speech with "I've come here to Cairo to seek a new beginning, between the United States and Muslims around the world, one based on mutual interest and mutual respect."
It appeared to many the world was changing and with American leadership, the global community was embarking on a new era of understanding between East and West.
Obama's speech hit all the right notes: he acknowledged the contributions of Muslims throughout history. He recognized the common humanity between Muslims and people of other faiths. He disavowed the narrative of an inevitable civilizational divide. And he emphasized the need to support democratic reforms in the Muslim world. He reiterated the right of Palestinians to a dignified living, promised to leave "Iraq to Iraqis," and sought to prioritize diplomacy over war in places like Afghanistan, Pakistan, and Iran.
A year and half later Obama's message would be tested by the Arab Spring. As Muslim communities across the Arab world rose up against autocratic rule demanding freedom and democracy, the Obama White House struggled to support the people. The optimism that followed his Cairo speech had fizzled.
The pledge to establish a "new beginning" was neglected during Obama's presidency and then destroyed by President Trump's divisive policies. Since his inauguration, Trump has taken a wrecking ball to America's relationship with Muslims at home and around the world. He claimed that "Islam hates us," and on his first day in office fulfilled his campaign promise to ban visitors from several Muslim-majority countries. On election day this year, he tweeted warning that his rival, Joe Biden, will increase "refugees from terrorist nations." President Trump's one serious claim of progress toward Middle East peace, the Abraham Accords, was viewed by many as little more than a last-ditch effort to deliver a foreign policy victory for Trump in time for his reelection bid. The Accords willfully left out the Palestinians, the most crucial stakeholders in the conflict, leaving a hollow agreement with few guarantees for a lasting peace.
More than a decade after the Cairo speech, the divide between East and West seems to have only deepened. Muslims feel the world is at war with them – fueled not only by American military actions but by the continued persecution of Muslims in Burma, Kashmir, China and elsewhere. There is a sense that Islam's most revered symbols are under attack, and that Muslim identity is suspect in the eyes of many in the West.
However, the picture is not entirely dark. As the Trump era comes to a close, there is an opportunity for President-elect Biden to pick up where Obama left off in 2009: a chance to reset the partnership between America and the Muslim world. This opportunity passes straight through Istanbul. If in 2009 Egypt represented "the heart of the Arab world", to reset ties with the Muslim world today, Biden will need Turkey.
The centrality of Turkey to the Muslim world and The East today is undisputed. Tens of thousands of Muslim dissidents and human rights defenders from Saudi Arabia, UAE, Egypt, Syria, Iraq, and Libya have taken refuge in Turkey. Istanbul has become a hub of diaspora intellectual activism. Because of a leadership vacuum in the Muslim world, Turkey continues to emerge as the champion of Muslims under persecution, and that role resonates with Muslims around the world.
Turkey took the lead in launching the Alliance of Civilizations in 2005 to combat extremism and broker deeper understanding between Muslim societies and the West, this project now comprises 146 members including member states and international organizations. The pluralistic Islam practiced in Turkey today is more representative of Muslim communities around the world and starkly different from the Wahhabi-influenced regimes of the Arabian Gulf, with whom Trump became very friendly during his tenure.
Turkey is also a critical NATO ally, with the second largest military contribution. Trump's continual attacks on NATO have challenged and weakened the world's strongest military alliance. Biden will need Turkey's assistance to strengthen NATO to meet new regional challenges, especially with Russia, as well.
Although Turkey's human rights record is not perfect and its democracy has been tested since the failed military coup of 2016, the government has shown commitment to democratic principles, and its institutions and civil society continue to be lightyears ahead of Egypt, Saudi Arabia and elsewhere in the Middle Eastern.
Turkey today can be the bridge between the West and the Muslim World, mending the deepened rift and launching that new beginning promised by Obama eleven years ago. When Biden used the word inshallah, which means "God-willing" in Arabic, during a presidential debate, Muslims in America and abroad took note. Muslim American turnout in critical battleground states like Michigan was decisive in his favor. Biden should capitalize on the momentum of his gesture to re-engage with the Muslim world and repair America's image around the world. The destination of his first foreign trip could even be to Istanbul, to listen and to signal change. It would represent the metaphoric start of a new chapter.
Covid-19 Vaccine: A Mutual Partnership between Morocco and China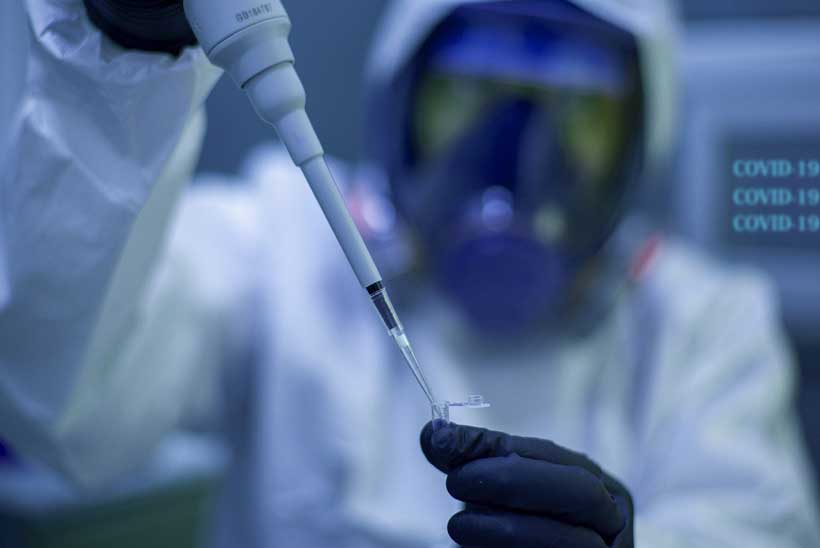 Since the establishment of diplomatic relations between China and the Kingdom of Morocco (1958), a strong and rapid strategic development of mutual ties categorized contemporary collaboration.
On August 31th 2020, King Mohammed VI held telephone talks with Xi Jinping, President of the People's Republic of China, which falls within the framework of the existing friendship between the two countries, which was strengthened through the signing of the Joint Declaration on the Establishment of the People's Republic of China. A strategic partnership was signed by the King and Chinese President during the royal visit to Beijing in May 2016.
The phone talks between King Mohammed VI and the President of the People's Republic of China touched on the development of bilateral relations in all fields, especially political dialogue, economic cooperation, and cultural and humanitarian exchanges. King Mohammed VI and President Xi Jinping also discussed the partnership between the two countries in combating "Covid-19".
According to Moroccan Newsmedia, Minister of Health Khalid Ait Taleb is expressed his satisfaction with the signing up of a cooperation agreement between Morocco and China National Biotec Group Limited (CNBG) on the COVID-19 vaccine trials. This shared Moroccan-Chinese collaboration will allow the Kingdom of Morocco to be among the prior served in terms of the vaccine against the COVID-19 pandemic. Also, he added, under his Majesty, The Kingdom of Morocco would be able to take part in creating vaccines in sense of the exchange of Chinese expertise. Though, to strengthen the Sino-Morocco strategic partnership, to boost both countries' international solidarity and promote health cooperation.
The issue of discovering an anti-"Covid-19" vaccine still raises several controversies, and altercations especially since the kingdom of Morocco issued its participation in the clinical trials of the Chinese vaccine, but without giving any details about how these trials were conducted, or, knowing its initial outcomes.
Accordingly, despite those who attempt to question it, China's vaccines constitute a trendy choice because they are affordable and can be distributed in a substantial and more successful capacity. Yet, several states which face similar economic issues, people, and ambiance-based impediments are likely to see China's vaccines as the obvious choice. That does not mean it will be the sole state they do trade with, as several of the states have more than one trade partner.
Though, Chinese vaccines have a competitive price and making capacity, allowing developing countries like Morocco a way out of the pandemic as fast as possible. Unlike European companies, is not only about business; China has also agreed to give billions of vaccines.
China has timely released the latest vaccines information, China's vaccines are gaining international steam and a growing number of states are following up to obtain them. Whilst the achievements of Moderna and Pzifer are widely lauded, in the end, these companies only complete a part of the jigsaw in ending the COVID-19 crisis. Not everyone has the privilege or infrastructure to buy them. Therefore, the accomplishment of SinoVac, CanSino, and SinoPharm are set to play a significant role in making a difference for billions of people around the world.
According to Jamal Eddine Bouzidi, a doctor specializing in chest diseases, allergies, and immunology, president of the Moroccan Association for Fighting Tuberculosis and Respiratory Diseases, pointed out: "They say that the Chinese vaccine is purely safe, but to make sure of that." You must wait for a long time because there are side effects that may appear after a period of up to two years or after months at least. Therefore, we might say that it is 100% safe. "
He added, "All vaccines that are produced around the globe go through many phases in the laboratory, then they are analyzed and checked on mammals and followed by humans. And when tested on humans, they also go through three stages; and during each stage, the number" of people subject to testing, so that the effects are discovered. Side effects of the vaccine and its effectiveness. "
Under such circumstances, The Moroccan minister noted that the vaccine, according to the statements of Chinese officials, is successful at a rate of between 97 and 98 percent, and is given in two doses with a difference of 14 days, and the antibodies are manufactured within a month and can sustain in the blood to defend the body for two years. "The vaccine experiments will originally involve volunteers as of next week," the official said.
Ait Taleb highlighted that the agreements reached will allow Morocco to have its vaccine as soon as possible with the help of our Chinese health expertise. The signing of the agreements will allow Morocco to launch its first experience of clinical trials.
Meanwhile, Al-Bouzidi considered that what is being said is the "only guess", indicating that the near-term side effects of this vaccine are high temperature, a little fatigue, slight pain at the injection site, and some tremors. The long-term symptoms are not yet known.
As acknowledged by Chinese officials, "Jun Mao" said the signing of the agreements paves the "excellence of strategic relations between China and Morocco in terms of cooperation against COVID-19, which is entering a new phase." The Chinese diplomat Mao reaffirmed that Rabat and Beijing's commitment to deepening their cooperation through the clinical trials. He said he hopes the newly-signed agreement will yield "decent results" as soon as possible for the peoples of the two countries.
In conclusion, China has big expectations for the Kingdom of Morocco as the latter has an extreme pond of resources to spur its anticipated vision and China's economic growth. As a superpower, China's motive in partnership with Africa through the creation of more legality and impartial world order places the East Asian giant is a powerful stand to provide more substantial aid to Africa under win-win cooperation.
The Muslim world's changing dynamics: Pakistan struggles to retain its footing
Increasing strains between Pakistan and its traditional Arab allies, Saudi Arabia, and the United Arab Emirates, is about more than Gulf states opportunistically targeting India's far more lucrative market.
At the heart of the tensions, that potentially complicate Pakistan's economic recovery, is also India's ability to enhance Gulf states' capacity to hedge their bets amid uncertainty about the continued US commitment to regional security.
India is a key member of the Quad that also includes the United States, Australia and Japan and could play a role in a future more multilateral regional security architecture in the Gulf.
Designed as the backbone of an Indo-Pacific strategy intended to counter China across a swath of maritime Asia, Gulf states are unlikely to pick sides but remain keen on ensuring that they maintain close ties with both sides of the widening divide.
The mounting strains with Pakistan are also the latest iteration of a global battle for Muslim religious soft power that pits Saudi Arabia and the UAE against Turkey, Iran, and Asian players like Indonesia's Nahdlatul Ulama, the world's largest Islamic movement.
A combination of geo- and domestic politics is complicating efforts by major Muslim-majority states in Asia to walk a middle line. Pakistan, home to the world's largest Shiite Muslim minority, has reached out to Turkey while seeking to balance relations with its neighbour, Iran.
The pressure on Pakistan is multi-fold.
Pakistani Prime Minister Imran Khan charged recently that the United States and one other unidentified country were pressing him to establish diplomatic relations with Israel.
Pakistani and Israeli media named Saudi Arabia as the unidentified country. Representing the world's second most populous Muslim nation, Pakistani recognition, following in the footsteps of the UAE and Bahrain, would be significant.
Pakistan twice in the last year signalled a widening rift with the kingdom.
Mr. Khan had planned to participate a year ago in an Islamic summit hosted by Malaysia and attended by Saudi Arabia's detractors, Turkey, Iran and Qatar, but not the kingdom and a majority of Muslim states. The Pakistani prime minister cancelled his participation at the last moment under Saudi pressure.
More recently, Pakistan again challenged Saudi leadership of the Muslim world when Foreign Minister Shah Mahmood Qureshi complained about lack of support of the Saudi-dominated Organization of Islamic Cooperation (OIC) for Pakistan in its conflict with India over Kashmir. The OIC groups the world's 57 Muslim-majority nations. Mr. Qureshi suggested that his country would seek to rally support beyond the realm of the kingdom.
Turkish President Recep Tayyip Erdogan, on a visit to Pakistan earlier this year, made a point of repeatedly reiterating his country's support for Pakistan in the Kashmir dispute.
By openly challenging the kingdom, Mr. Qureshi was hitting Saudi Arabia where it hurts most as it seeks to repair its image tarnished by allegations of abuse of human rights, manoeuvres to get off on the right foot with incoming US President-elect Joe Biden's administration, and fends off challenges to its leadership of the Muslim world.
Pakistan has not helped itself by recently failing to ensure that it would be removed from the grey list of the Financial Action Task Force, an international anti-money laundering and terrorism finance watchdog, despite progress in the country's legal infrastructure and enforcement.
Grey listing causes reputational damage and makes foreign investors and international banks more cautious in their dealings with countries that have not been granted a clean bill of health.
Responding to Mr. Qureshi's challenge, Saudi Arabia demanded that Pakistan repay a US$1 billion loan extended to help the South Asian nation ease its financial crisis. The kingdom has also dragged its feet on renewing a US$3.2 billion oil credit facility that expired in May.
In what Pakistan will interpret as UAE support for Saudi Arabia, the Emirates last week included Pakistan on its version of US President Donald J. Trump's Muslim travel ban.
Inclusion on the list of 13 Muslim countries whose nationals will no longer be issued visas for travel to the UAE increases pressure on Pakistan, which relies heavily on exporting labour to generate remittances and alleviate unemployment.
Some Pakistanis fear that a potential improvement in Saudi-Turkish relations could see their country fall through geopolitical cracks.
In the first face-to-face meeting between senior Saudi and Turkish officials since the October 2018 killing of journalist Jamal Khashoggi in the kingdom's consulate in Istanbul, the two countries' foreign ministers, Prince Faisal bin Farhan and Mevlut Cavusoglu, held bilateral talks this weekend, on the sidelines of an OIC conference in the African state of Niger.
"A strong Turkey-Saudi partnership benefits not only our countries but the whole region," Mr. Cavusoglu tweeted after the meeting.
The meeting came days after Saudi King Salman telephoned Mr. Erdogan on the eve of a virtual summit hosted by the kingdom of the Group of 20 (G20) that brings together the world's largest economies.
"The Muslim world is changing and alliances are shifting and entering new, unchartered territories," said analyst Sahar Khan.
Added Imtiaz Ali, another analyst: "In the short term, Riyadh will continue exploiting Islamabad's economic vulnerabilities… But in the longer term, Riyadh cannot ignore the rise of India in the region, and the two countries may become close allies – something that will mostly likely increase the strain on Pakistan-Saudi relations."