Hand washing at work: The key to staying safe
Like many workers around the world I've been working from home to stay safe and to protect others. As part of this regimen I wash my hands frequently. I learned as a child that this was the main way to prevent getting sick from many diseases, and this now includes COVID-19.
Soon I will be returning to my office. So, I began thinking about the facilities at work.
Then I asked myself; what about the 1.6 billion people who live in places where they don't have safe water, at home or at work? Or the 4.2 billion people who don't have access to safe sanitation? How do they prevent contagion? And if they are returning to workplaces that have not been inhabited for months, will the water be of adequate quality?
It turns out, I am not the first person to ask such questions. A bunch of ILO standards and tools – including nine Conventions, numerous Recommendations and 19 Codes of Practice – detail requirements for hand-washing facilities in workplaces and workers' housing. These instruments cover a wide range of economic activities, ranging from agriculture and office work to mining, maritime activities and road transport. This is no small achievement when we consider that every word and detail has been negotiated by governments, workers and employers from the ILO's 187 member States.
These are some examples of ILO standards that provide COVID-relevant guidance:
• The Hygiene (Commerce and Offices) Convention, 1964 (No. 120) requires work premises and equipment to be properly maintained and cleaned, supplied with sufficient, wholesome, water or other drinks, and sufficient and suitable washing and sanitary facilities.
• The Workers' Housing Recommendation, 1961 (No. 115) advises employers on providing adequate sanitary and washing facilities for workers in employer-owned accommodation.
• The Occupational Safety and Health Convention, 1981 (No. 155) requires employers to provide appropriate training and information on safety and health, and allow workers and their representatives to inquire into all aspects of work-related safety and health, in accordance with national law and practice.
• The Employment and Decent Work for Peace and Resilience Recommendation, 2017 (No. 205) protects the safety and health of workers engaged in crisis response.
But it's not just the responsibilities of employers that are covered. Governments are also asked to provide advice on workplace hygiene, and monitor employer facilities. And workers are required to comply with workplace safety and health requirements.
The ILO's Employment-Intensive Investment Programme launched a COVID-related initiative that hired 20,000 young people to help with the distribution of sanitizers and soap, provide education on hygiene-prevention measures, disinfect high risk areas and conduct clean-up campaigns.
The ILO's Better Work Nicaragua programme has helped the national garment sector develop an emergency COVID-19 response. Prevention measures include frequent handwashing and guidance for employers.
Many collective agreements also include clauses on sanitary facilities.
Workplaces have much to contribute towards preventing COVID-19 infections. Until treatment or a vaccine is available, solidarity is the only cure. As countries reopen for business, governments, workers and employers must join forces to stifle the pandemic with safe working practices and facilities. Ensuring all workers have the facilities to wash their hands safely and adequately at work will be an important tool in the struggle against this and future pandemics.
KP's Education Reforms – Heading Towards Right Path
The first word revealed in the holy Quran was "Iqra" which means "to read". This first verse of Holy Quran shows us the importance of pen, greatness of knowledge and importance of education in Islam. Article 25-A of Pakistan's constitution obliges the state to provide free and compulsory education to all children between the ages of five and sixteen. Education is the reason behind rise and fall of any nation. After the 18th amendment, on April 19th 2010, the education sector was assigned to the provinces, with a hope that provinces would focus on providing quality education, as previously; there was a lack of comprehensive planning and strategy in this sector.
During its second stint in KP, PTI-led government declared an education emergency in the province. As part of election manifesto, PM Imran Khan reiterated his firm resolve to upgrade education system across KP. Consequently, during past three years, KP government has focused on the neglected education sector and introduced various revolutionary steps to improve the quality of education.
The provincial government is spending heavily on building infrastructure and basic facilities. The number of non-functional schools have been reduced massively due to effective policies. A real time focus is given to the lack of facilities like boundary walls, water supply, electricity, and toilets. To get rid of load shedding issues, the government installed thousands of solar panels in schools to have an un-interrupted supply of electricity at daytime. Simultaneously, increased annual budget for education.
The present age is known as an era of Information Technology (IT) and a nation cannot progress without making full use of it. Therefore, the provincial government has established thousands of state of the art IT labs across KP. It is pertinent to mention here that Microsoft has also endorsed this effort and offered to train above 15000 IT teachers with free certification.
The major five-year revolutionary educational reform plan (2019-2023) was brought by department of Elementary and Secondary Education as a flagship project of KP government in this tenure. The four core aspects of this innovative plan includes teachers' training, curriculum reforms, establishment and up-gradation of schools and the appointment of new teaching staff.
In order to reduce teacher to student ratio it has been decided to hire 65,000 new teachers well versed with modern education techniques, including 11,000 primary teachers under this five years' plan. So far, more than 40,000 teachers have been recruited on merit bases through NTS. After the merger of tribal districts in KP, the education Ministry has approved a handsome amount for the restructuring the current education system. In order to modernize the current education system, KP government has established 138 Data Collection Monitoring Assistants (DCMAs) in tribal districts.
Taleemi Islahi Jirga (TIJs) are converted into Parent-Teacher Councils (PTCs) and connected them with education ministry with an aim to keep a check and balance. Government has introduced a new concept of school leaders and aims to train about 3,000 leaders who will be responsible for monitoring the classrooms, lesson management, implementation, and daily school life.
The process of expanding teachers' training program to all districts of the province is also in process. Furthermore, the education department has almost completed its working on the development of high-quality script lessons for different subjects. Textbooks for classes 1 to 10, will also be revised according to modern standards by 2023.
Another milestone achieved by KP government is the establishment of Independent Monitoring Unit (IMU). This vigilant monitoring system has reduced teachers' absenteeism by 17% to 20%. It also constantly collects reliable data which is helpful for realistic planning.
Previously, teachers used to take salaries without performing any duties; however, with the advent of biometric attendance system, those ghost servants have been captured. Enrollment drives have been organized every year. Government is giving free books to the children including drawing and coloring books to enhance their creative thinking. Government is also stressing on female education through its new policy of building classrooms with a ratio of 2 for female and 1 for male.
To impart the true teachings of Islam, Quranic education and Nazira is made compulsory up to class 12th. In a refreshing development, students of private schools are migrating to government schools due to student-friendly policies.
Nevertheless, there is room for improvement in the education sector like linking promotions of teaching and administrative staff with performance. Government teachers should be made bound to enroll their children in public sector. The concept of uniform curriculum will create national thinking. Another important aspect which needs attention is to address the growing role of tuition and coaching centers. Technical education should also be focused from the base. Experiences of others successful educational models like Finland model may be studied to improve the sector.
Eurasian Forum: Empowering Women in the Changing World
Women play an increasingly important role in resolving issues that society and the state encounter and in the modern world, they should not face the choice between family and self-fulfillment, Russian President Vladimir Putin said at the third Eurasian Women's Forum held in St. Petersburg on October 13-15.
"It is completely obvious that in modern conditions a woman should not face the choice between children and family or professional fulfillment. That is why in Russia the conditions are consistently created for a woman after childbirth to begin or resume her professional career at any moment, to become accomplished, to achieve growth in what she enjoys," Putin stressed.
The Eurasian Women's Forum, held since 2015, is one of the largest international platforms uniting female leaders from all continents to examine and discuss the role of women in the modern world and work out new approaches to solving global problems.
The forum was organized by the Federation Council of the Federal Assembly of the Russian Federation and Interparliamentary Assembly of the Commonwealth of Independent States (IPA CIS). This forum has won wide recognition as an effective mechanism of interaction and dialogue for women who are influencing social, political and economic decisions. It facilitates the growing participation of women's movements in resolving global challenges.
The chosen theme of the third forum "Women: A Global Mission in a New Reality" has much significance for today's world. Boosting international cooperation to enhance the role of women in order to meet the goals of sustainable development, forming women's agenda and new approaches to solving global problems in the new reality – these are the main objectives for participants and organizers.
The participants, indeed, devoted key debates to the role of women in ensuring global security, the transition to new models of economic growth and social progress, overcoming the adverse consequences of the coronavirus pandemic, developing healthcare, balancing universal digitization, and addressing global environmental and climate problems.
For the first time, the forum feature meeting of the International Working Group of the Organization for Economic Co-operation and Development's Nuclear Energy Agency on improving gender balance in the nuclear energy industry.
Expert sessions featured prominently for international organizations and associations. Those include field sessions of Women 20, the UN session on industrial development (UNIDO), the World Bank session, the BRICS Women's Business Alliance meeting, international club of APEC BEST AWARD winners and participants, and International Club of Women Regional Leaders.
Throughout the world, there is a growing demand for female leadership. Research has shown that companies with women on their boards of directors enjoy better results. As new skills requirements are emerging, so educational programmes for female leaders are becoming critical. The ability to share experience at an international level of implementing such programmes help foster joint initiatives. This shows a turn for women in political sphere.
In the face of global challenges, there is an increasing need for a new paradigm, along with a renewed focus on changing attitudes to women. Women have made an enormous contribution to efforts to improve health, raise life expectancy, and improve quality of life. These are the first role as women in the family, and this is unchangeable fact in the world.
Previously there had been some innovations. The BRICS Women's Business Alliance was first presented at the 2nd Eurasian Women's Forum. The leaders of Brazil, India, China, Russia, and South Africa gave their unanimous support to the initiative, and adopted the declaration on the establishment of the alliance. Last year (2020) saw the official launch of the BRICS Women's Business Alliance.
The alliance seeks to implement multilateral cooperation projects aimed at consolidating and strengthening its role in the global economic agenda. The alliance's areas of focus include the development of innovation, healthcare, food and environmental security, an inclusive economy, the creative industries, and tourism.
Women have been forging alliances and ahead of this forum for instance, the Women's Business Association of the Federation of Indian Chambers of Commerce and Industry (FLO FICCI), considered as the largest women's business association in India, signed a memorandum of understanding with Russia. This collaboration aims at developing women's entrepreneurship, social communications and at creating favourable conditions for cooperation between business circles in Russia and India.
It plans promoting entrepreneurship and professional excellence through seminars, conferences, lectures, trainings, and other events aimed at encouraging and stimulating the involvement of the skills, experience, and energy of women in all sectors and at all levels of economic activity.
The Eurasian Women Association has so many programmes and projects with other women's groups and associations in the Eurasian region, in Asia, Africa, and Europe. Obviously, women have come a long way throughout the world, since their first conference held 1986 in Beijing, China and resultantly declared March 8 – as International Women's Day marks annually throughout the world. Women have taken up the fight, sometimes collaborating with women-conscious men and thus paving the way up to the top echelon in all economic and social spheres. Women now have a structured organization from the grassroots, in all countries, and up to regional organizations and to the United Nations.
Speaker of the Federation Council, Valentina Matviyenko, in her opening speech at the plenary session, highly stressed that the main goals of the global women's community as that directed towards improving people's quality of life as well as building mutual understanding and trust between countries and peoples in the name of peace and sustainable development.
Russian Deputy Prime Minister, Viktoria Abramchenko, similarly noted in her speech that women are directly involved in implementing broad scope of development tasks in Russia and beyond on international platforms.
Vietnamese Vice President, Vo Thi Anh Xuan, made a video conference presentation. She said that the forum is bringing together the majority of women around the world. "The role of women today is extremely important. We can make the world more just and help fight global challenges," she said.
Chairwoman of the National Assembly of Azerbaijan Sahiba Ali gizi Gafarova believes that the topics discussed at the Eurasian Women's Forum provide an opportunity to consider the most pressing issues of modern life and enhance women's status around the world. Gafarova unreservedly stated that fully unleashing women's potential would be the foundation for building a healthy society.
Chairwoman of the Senate of Uzbekistan Tanzila Narbaeva noted that the forum once again demonstrated women's growing role in resolving the socioeconomic issues facing their countries, and demonstrates new approaches to the women's agenda.
Narbaeva stressed that Uzbekistan, for instance, is ready to share its experience in various areas and is open for multifaceted cooperation. She invited the participants to take part in the women's forum during the Shanghai Cooperation Organization summit in 2022, planned in Samarkand, the second largest city in Uzbekistan.
Chairwoman of the Lower Chamber of Parliament of Turkmenistan, Gulshat Mammedova, said the forum is an important platform for interaction between women and helps to harmonize efforts in addressing various issues of our time as well as exchange views and experience in promoting women's rights.
Participation of African women was modest, that included for example President of the Senate of Gabon Lucie Milebou Aubusson, Liberian Dr. Jewel Howard-Taylor and Zimbabwean First Lady Auxillia Mnangagwa among a few others. President of the Assembly of Mozambique, Esperança Laurinda Francisco Nhiuane Bias, delivered a speech at the forum.
Zimbabwean First Lady, Auxillia Mnangagwa, on the sidelines held a special working discussion with the Speaker of the Federation Council of the Federal Assembly of the Russian Federation, Valentina Matviyenko, focusing on developing inter-parliamentary relations, women in sustainable development, education and charity.
The First Lady and the Speaker snapshotted on the possibility of greater participation of Russian economic operators in the development process in southern African region. Both women have expressed an appreciation cooperating on various questions on international platforms. Diplomatic relations between the two marked its 40th year.
On October 15, the participating African women took part an exclusive discussion solely on "the Role of Women in the Integrated Development of the African Continent" at the Tauride Palace. It was attended by women from international organizations, business circles, scientific or academic community and non-governmental organizations.
The entire third forum, organized primarily to review how women have performed in men-dominated world, identify challenges and roadblocks on their way to gender equality and fight for higher social status and, of course, outline new strategic goals for the future. It was held offline using modern formats such as video conferencing and online broadcast, intended to ensure extended outreach and provide audience engagement. The rules and regulations for physical presence was in strict accordance with safety measures aimed at preventing the spread of COVID-19.
Inequalities between ethnic groups are stark -UN report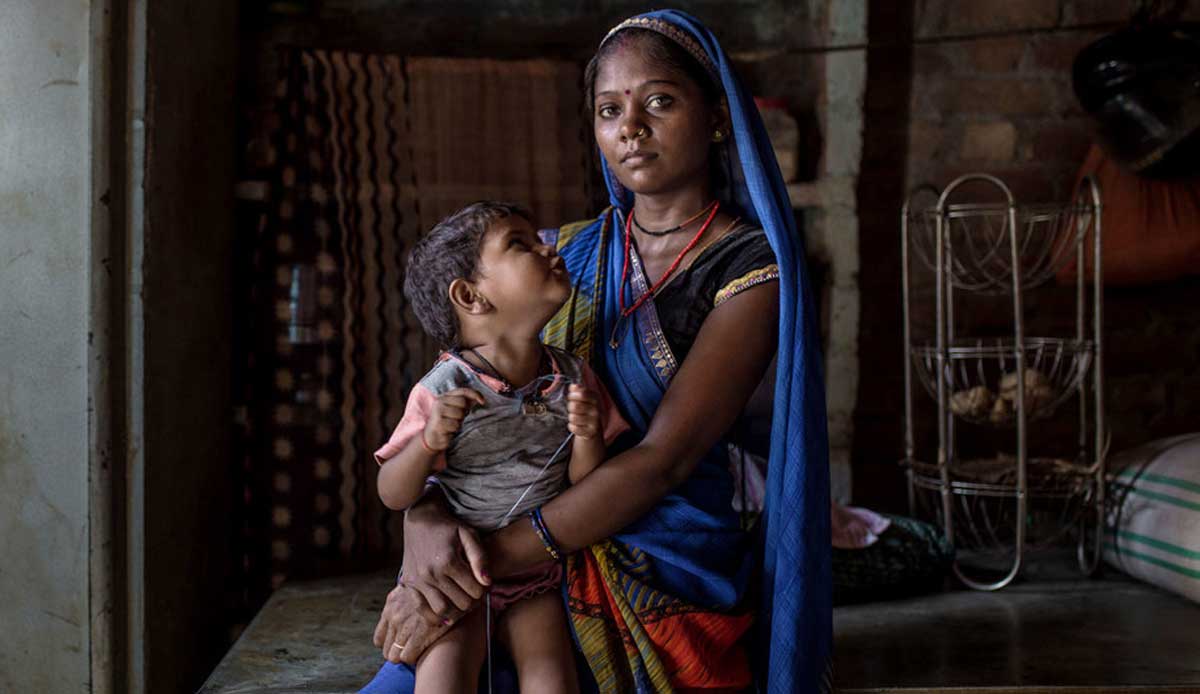 Differences in so-called multidimensional poverty among ethnic groups are consistently high across many countries, according to a new analysis released this Thursday.
The global Multidimensional Poverty Index (MPI), produced by the UN Development Programme (UNDP) and the Oxford Poverty and Human Development Initiative, also found that in nine specific ethnic groups surveyed, more than 90 per cent of the population is trapped in poverty.
In some cases, disparities across ethnic and racial groups are greater than across regions within a country. More than that, the disparities across the Index for ethnicity, is greater than that across all 109 countries, and all other variables tested.
Besides income, the Index measures poverty using various indicators, including poor health, insufficient education and a low standard of living.
The research for the report was conducted across 109 countries, covering 5.9 billion people, and presents an ethnicity/race/caste disaggregation, for 41 nations.
Regional differences
Within a country, multidimensional poverty among different ethnic groups can vary immensely.
For example, in Latin America, indigenous peoples are among the poorest. In Bolivia, indigenous communities account for about 44 per cent of the population, but represent 75 per cent of multidimensionally poor people.
The figures are also stark in India, where five out of six people in this situation were from "lower tribes or castes", according to UNDP.
Solutions
Proposing solutions for this problem, the authors point out the example of the two poorest ethnic groups in Gambia, that have roughly the same value in the Index, but have different deprivations, to show that different policy actions are needed to find effective solutions for different cases.
Focusing on gender, the report shows that, worldwide, about two-thirds of multidimensionally poor people, or 836 million, live in households where no woman or girl has completed at least six years of schooling.
Besides that, one-sixth of all people in this situation, about 215 million, live in households in which at least one boy or man has completed six or more years of schooling, but no girl or woman has.
The report also finds that these women and girls are at higher risk of suffering intimate partner violence.
Main findings
Across the 109 countries studied, a total of 1.3 billion people are multidimensionally poor.
About half of them, 644 million, are children under age 18; and nearly 85 percent live in Sub-Saharan Africa or South Asia. More than 67 percent live in middle-income countries.
Living in multidimensionally poverty can mean very different things.
Around 1 billion people, for example, are exposed to health risks due to solid cooking fuels, another billion live with inadequate sanitation, and another billion have substandard housing.
Around 788 million live in a household with at least one undernourished person, and about 568 million lack improved drinking water within a 30-minute roundtrip walk.
For UNDP Administrator, Achim Steiner, this is a reminder "of the need for a complete picture of how people are being affected by poverty, who they are and where they live."
Mr. Steiner also highlighted the COVID-19 pandemic factor, saying the international community is "still grappling to understand its full impacts."
Progress
Even though multidimensional poverty remains high, there were signs of progress in some countries, at least until the beginning of the pandemic.
Of the 80 nations and five billion people for which there is data over time, 70 reduced their Multidimensional Poverty Index in at least one period. The fastest changes happened in Sierra Leone and Togo.
The director of OPHI at the University of Oxford, Sabina Alkire, stressed the need to fix the structural inequalities that oppress and hinder progress.
For her, disaggregating multidimensional poverty data by ethnicity, race, caste and gender "unmasks disparities and forms a vital guide to policymakers to leave no one behind in the last decade for action."