Hand washing at work: The key to staying safe
Like many workers around the world I've been working from home to stay safe and to protect others. As part of this regimen I wash my hands frequently. I learned as a child that this was the main way to prevent getting sick from many diseases, and this now includes COVID-19.
Soon I will be returning to my office. So, I began thinking about the facilities at work.
Then I asked myself; what about the 1.6 billion people who live in places where they don't have safe water, at home or at work? Or the 4.2 billion people who don't have access to safe sanitation? How do they prevent contagion? And if they are returning to workplaces that have not been inhabited for months, will the water be of adequate quality?
It turns out, I am not the first person to ask such questions. A bunch of ILO standards and tools – including nine Conventions, numerous Recommendations and 19 Codes of Practice – detail requirements for hand-washing facilities in workplaces and workers' housing. These instruments cover a wide range of economic activities, ranging from agriculture and office work to mining, maritime activities and road transport. This is no small achievement when we consider that every word and detail has been negotiated by governments, workers and employers from the ILO's 187 member States.
These are some examples of ILO standards that provide COVID-relevant guidance:
• The Hygiene (Commerce and Offices) Convention, 1964 (No. 120) requires work premises and equipment to be properly maintained and cleaned, supplied with sufficient, wholesome, water or other drinks, and sufficient and suitable washing and sanitary facilities.
• The Workers' Housing Recommendation, 1961 (No. 115) advises employers on providing adequate sanitary and washing facilities for workers in employer-owned accommodation.
• The Occupational Safety and Health Convention, 1981 (No. 155) requires employers to provide appropriate training and information on safety and health, and allow workers and their representatives to inquire into all aspects of work-related safety and health, in accordance with national law and practice.
• The Employment and Decent Work for Peace and Resilience Recommendation, 2017 (No. 205) protects the safety and health of workers engaged in crisis response.
But it's not just the responsibilities of employers that are covered. Governments are also asked to provide advice on workplace hygiene, and monitor employer facilities. And workers are required to comply with workplace safety and health requirements.
The ILO's Employment-Intensive Investment Programme launched a COVID-related initiative that hired 20,000 young people to help with the distribution of sanitizers and soap, provide education on hygiene-prevention measures, disinfect high risk areas and conduct clean-up campaigns.
The ILO's Better Work Nicaragua programme has helped the national garment sector develop an emergency COVID-19 response. Prevention measures include frequent handwashing and guidance for employers.
Many collective agreements also include clauses on sanitary facilities.
Workplaces have much to contribute towards preventing COVID-19 infections. Until treatment or a vaccine is available, solidarity is the only cure. As countries reopen for business, governments, workers and employers must join forces to stifle the pandemic with safe working practices and facilities. Ensuring all workers have the facilities to wash their hands safely and adequately at work will be an important tool in the struggle against this and future pandemics.
Ups And Downs of Women's Property Rights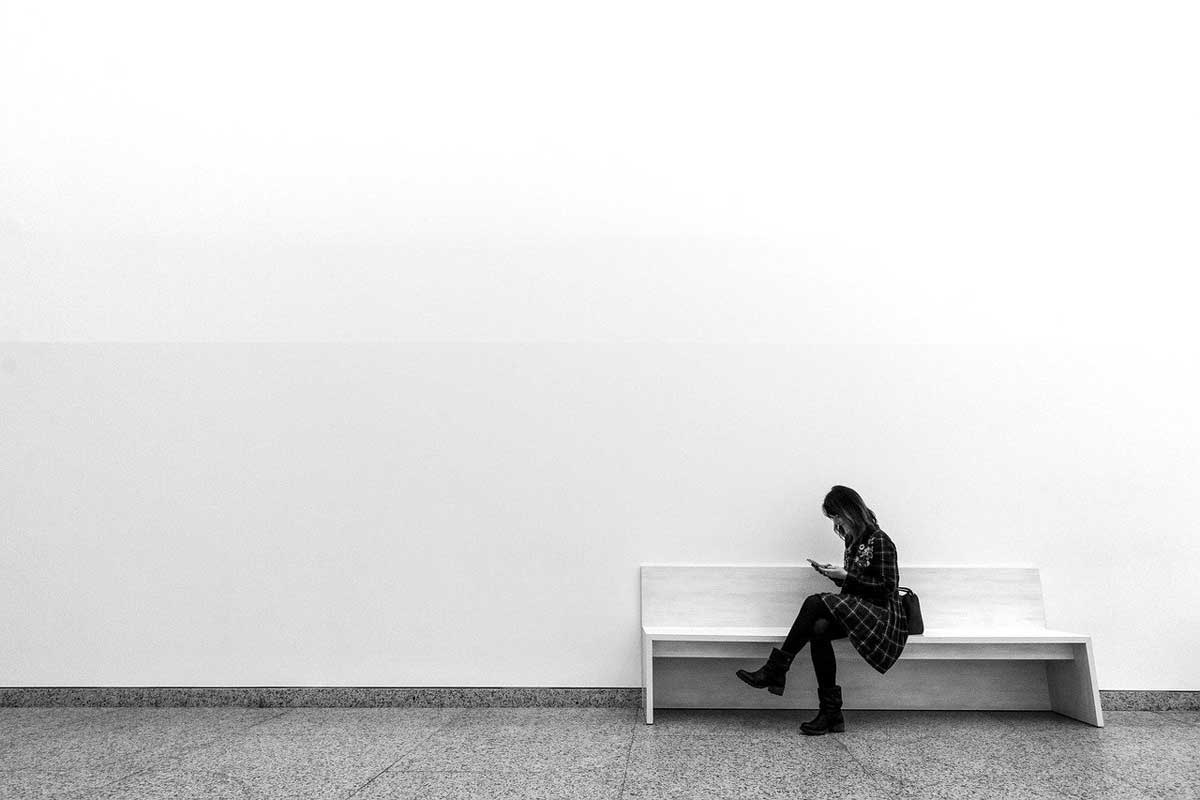 In the English speaking world during the first part of the 19th century, women were considered either too frivolous or even weak-minded to be entrusted with their inherited wealth, control of which transferred to the husbands upon marriage.
It wasn't until the 1848 Married Women's Property Act was passed by New York State that women got the right to keep their own wages and to own property in their own name. Some other states began to pass their own acts along the same lines and by 1900 all of them had done so.
Across the Atlantic in England, the Married Women's Property Act of 1870 allowed them to keep earned and inherited property. This was later superseded by the broader 1882 Act which also served as a model for British territories abroad.
Again, it might surprise people to learn that until the mid-1970s financial institutions like banks routinely denied married women in the U.S. loans or credit cards in their own name. The Equal Credit Opportunity Act, signed by Gerald Ford into law in 1974, finally put an end to this kind of discrimination.
Beware however, that women's rights have had ups and downs throughout history. As an example, consider Ancient Egypt where women enjoyed a legal status of equality with men. They retained their property even after marriage, and property jointly acquired with husbands belonged one-third to the wife. They could dispense with their wealth as they wished.
An example is the will of Naunakht (Writings from Ancient Egypt by Toby Wilkinson – Penguin Classics) drawn up in the third year of the reign of Ramses V. Thus it has been dated with precision to 1147 B.C. She had fourteen witnesses signifying the importance of a will and perhaps also to preclude any contesting of it.
Naunakht married twice, first a scribe and then a tomb workman named Khaemnun. No children from the first marriage but four boys and four girls from the second. Naunakht makes it quite clear she wants to dispossess three of her children and leave her property to the five who have looked after her in her old age. However, she cannot prevent the three she disinherits from inheriting their father's property.
About a year after the will was made, the whole family had to appear before a court for a second legal hearing to confirm that they would respect the terms of the will.
In her declaration, she lists those to whom she has left her property and in one case additional gifts of a bronze washing bowl and ten sacks of emmer. She also lists the disinherited ones, noting that "they shall not share in the division of my one-third, but they shall share in the two-thirds of their father."
Anyone going back on the agreement would be subject to a hundred blows and be deprived of the property. Contesting wills was clearly hazardous.
As for the rights of women, consider the millennia it has taken to get us in the West to where the Egyptians were with regard to women's property rights.
A Glimpse of The Middle Class in Ancient Egypt and its Lesson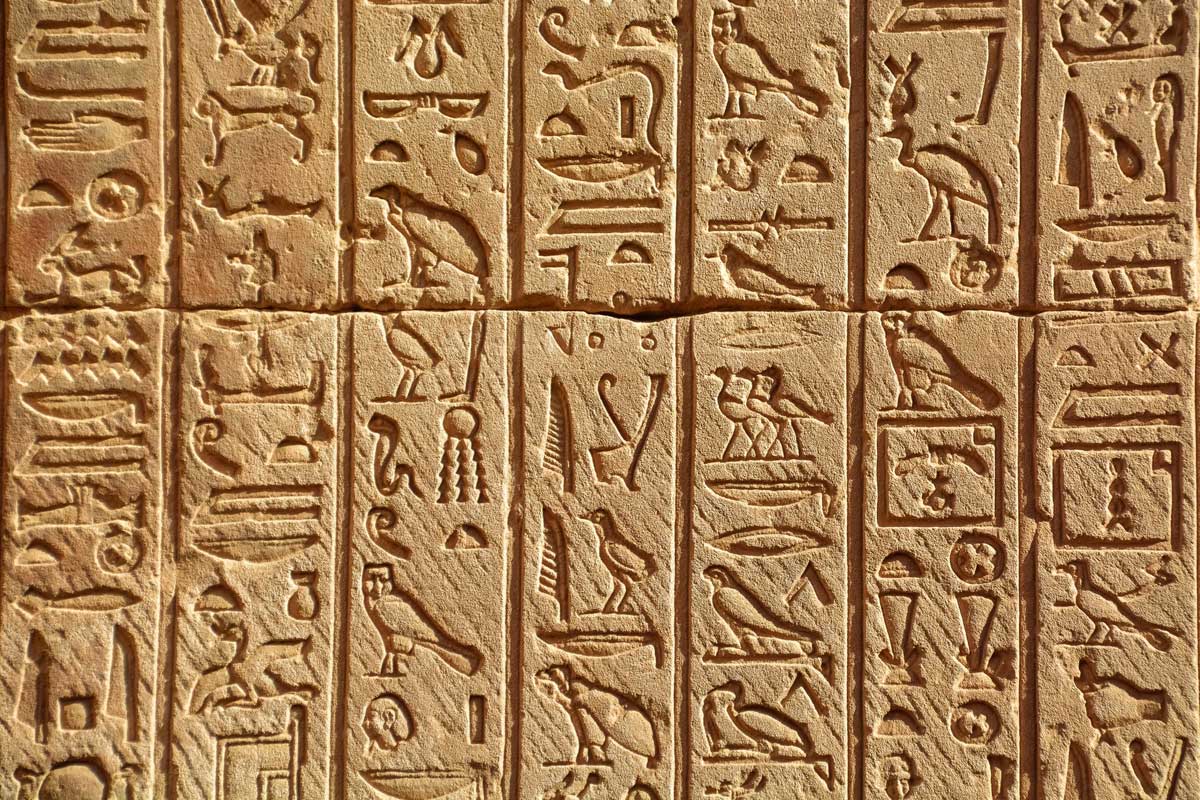 It is a tidy fact that history is written not of the common people and their circumstances but of the rulers, their families, their intrigues, their courtiers … and nobles and their intrigues; in short, the squables of those who rule us and the machinations in pursuit of even more power … also in consequence, wealth.
So an encounter with the life of a middle class minor official ("Writings from Ancient Egypt" by Toby Wilkinson, Penguin Classics) and his vicissitudes from the mundane to the important — as when he addresses his superiors — affords an eye opener if only to the extent that life goes on as much the same whether now or in Egypt around 1147 B.C. Three thousand years and human behavior remains human behavior.
Heqanakht, the official, was obliged to travel frequently in connection with his duties and he writes to Merisu, his steward, on matters like the proper cultivation of his land, rental agreements, quality of grain, and finally on matters connected with his household.
One can imagine the toilers of the Nile wetlands working incredibly hard to coax out a crop of which a portion was paid to the landowner as rent. Each step required exertion as feet sank into the wet mud. The practice of paying landowners a portion of the crop still prevails and in the US midwest it is commonly a third. On the other hand, if the soil is particularly rich as in Indiana, the tenant might be willing to pay more.
Our friend Heqanakht also has other concerns: his wife has complaints about being bullied by Senen, the new housemaid. If Heqanakht is hectoring in tone, irritable and bossy, often including terms like 'Watch out' or 'Don't ignore it', he appears to have a tender side in his regard for his mother, Ipi, and his clear fondness for his son Sneferu, his 'pride and joy.'
The extended family in his care is reminiscent of Asian families to this day, particularly on the Indian subcontinent, and the resident mother-in-law is still around even in the West if she hasn't been shunted to an old folks home.
In another letter, Heqanakht writes to his immediate superior, the Overseer of Lower Egypt. The tone here is altogether different. He opens the missive with the words, 'Your condition is life itself, a million times. May … all the gods act for you … sweeten your heart greatly with life and an old age'. He addresses him as 'Your Honor — Life, Prosperity, Health' and adds the very same well-wishing three words every time he refers to him in the letter.
To Merisu he says, 'Greetings to my mother Ipi a thousand times, a million times.' About his son Sneferu .. 'Now didn't I say that Sneferu, my pride and joy, a thousand times, a million times. Watch out for Anubis and Sneferu. You live by them and die by them.'
'Have that housemaid, Senen, thrown out of any house — see to it — on whatever day Subathor (the messenger) reaches you … act: You are the one who lets her do bad things to my wife. Look, how have I made it distressful for you? What did she do against you to make you hate her?'
'And have a letter brought explaining what is collected from those debts of Perhaa. See to it. Don't ignore it.'
Business must go on and life goes on with its attendant problems. Have things changed much?
Human trafficking: 'All-out assault' on rights, safety and dignity
Human trafficking is a horrific crime and "an all-out assault on people's rights, safety and dignity," Secretary-General António Guterres said on Friday, the eve of World Day Against Trafficking in Persons.
"Tragically, it is also a problem that is growing worse – especially for women and girls, who represent the majority of detected trafficked persons globally".
Separated and vulnerable
Conflicts, forced displacement, climate change, inequality and poverty, have left tens of millions of people around the world destitute, isolated and vulnerable.
And the COVID-19 pandemic has separated children and young people in general from their friends and peers, pushing them into spending more time alone and online.
"Human traffickers are taking advantage of these vulnerabilities, using sophisticated technology to identify, track, control and exploit victims," explained the UN chief.
Cyber space trafficking
Often using the so-called "dark web", online platforms allow criminals to recruit people with false promises.
And technology anonymously allows dangerous and degrading content that fuels human trafficking, including the sexual exploitation of children.
This year's theme – Use and Abuse of Technology – reminds everyone that while it can enable human trafficking, technology can also be a critical tool in fighting it.
Join forces
The Secretary-General underscored the need for governments, businesses and civil society to invest in policies, laws and technology-based solutions that can identify and support victims, locate and punish perpetrators, and ensure a safe, open and secure internet.
"As part of 2023's Summit of the Future, I have proposed a Global Digital Compact to rally the world around the need to bring good governance to the digital space," he said, calling on the everyone to "give this issue the attention and action it deserves and work to end the scourge of human trafficking once and for all".
Tech dangers
In her message for the day, the head of the UN Office on Drugs and Crime (UNODC), Ghada Waly, spoke more about the theme.
Acknowledging that digital technology has been "a vital lifeline" during pandemic restrictions, she warned that they are "being increasingly exploited by criminals".
The borderless nature of information and communications technologies (ICT) enable traffickers to expand their reach and profits with even greater impunity.
More than 60 per cent of known human trafficking victims over the last 15 years have been women and girls, most of them trafficked for sexual exploitation.
And as conflicts and crises increase misery, countless others are in danger of being targeted with false promises of opportunities, jobs, and a better life.
Safeguard online spaces
To protect people, digital spaces must be shielded from criminal abuse by harnessing technologies for good.
"Partnerships with tech companies and the private sector can keep traffickers from preying on the vulnerable and stop the circulation of online content that amplifies the suffering of trafficking victims," said Ms. Waly.
With the right support, law enforcement can use artificial intelligence, data mining and other tools to detect and investigate trafficking networks.
"On this World Day Against Trafficking in Persons, let us commit to preventing online exploitation and promoting the power of tech to better protect children, women and men, and support victims", she concluded.
Trafficking in conflict
A group of UN-appointed independent human rights experts underscored that the international community must "strengthen prevention and accountability for trafficking in persons in conflict situations".
Women and girls, particularly those who are displaced, are disproportionately affected by trafficking in persons for the purpose of sexual exploitation, forced and child marriage, forced labour and domestic servitude.
"These risks of exploitation, occurring in times of crisis, are not new. They are linked to and stem from existing, structural inequalities, often based on intersectional identities, gender-based discrimination and violence, racism, poverty and weaknesses in child protection systems," the experts said.
Structural inequalities
Refugees, migrants, internally displaced and Stateless persons are particularly at risk of attacks and abductions that lead to trafficking.
And the dangers are increased by continued restrictions on protection and assistance, limited resettlement and family reunification, inadequate labour safeguards and restrictive migration policies.
"Such structural inequalities are exacerbated in the periods before, during and after conflicts, and disproportionately affect children", they added.
Targeting schools
Despite links between armed group activities and human trafficking – particularly targeting children – accountability "remains low and prevention is weak," according to the UN experts.
Child trafficking – with schools often targeted – is "linked to the grave violations against children in situations of armed conflict, including recruitment and use, abductions and sexual violence," they said.
"Sexual violence against children persists, and often leads to trafficking for purposes of sexual exploitation, sexual slavery, forced pregnancy and forced marriage, as well as forced labour and domestic servitude".
Gender stereotyping
While girls are more often trafficked for sexual exploitation, boys do not escape the scourge.
Gender stereotyping and discrimination may result in not identifying men and boys as victims, leaving them without assistance or protection.
"Men and boys may face additional obstacles to disclosing experiences of exploitation, particularly sexual exploitation," they said, flagging the need to recognize that discriminatory attitudes and violence, based on sexual orientation and gender identity, increase risks of not receiving assistance or protection.
Organ harvesting
The experts also highlighted that in conflict situations, organ harvesting trafficking is another concern, along with law enforcement's inability to regulate and control armed groups and others traffickers' finances – domestically and across borders.
"We have seen what can be achieved through coordinated action and a political will to prevent trafficking in conflict situations," they said, advocating for international protection, family reunification and expanded resettlement and planned relocation opportunities.
Special Rapporteurs and independent experts are appointed by the Geneva-based UN Human Rights Council to examine and report back on a specific human rights theme or a country situation. The positions are honorary and the experts are not paid for their work.
Click here for the names of the experts.
Protection services 'severely lacking'
The UN refugee agency, UNHCR, warned on Friday that protection services for refugees and migrants making perilous journeys from the Sahel and Horn of Africa towards North Africa and Europe, including survivors of human trafficking, are "severely lacking".
Its newly released report, maps the protection services available to asylum-seekers, refugees, and migrants as they travel along these routes.
It also highlights protection gaps in Burkina Faso, Cameroon, Chad, Cote d'Ivoire, Djibouti, Ethiopia, Mali, Mauritania, Morocco, Niger, Somalia, and Sudan – notably in shelter, survivor identification and responses to gender-based violence and trafficking.
"I am appalled by the abuses that refugees and migrants face as they travel through the Sahel and the East and Horn of Africa towards North Africa, and sometimes on to Europe," said UNHCR Special Envoy for the Central and Western Mediterranean Situation, Vincent Cochetel. "Too many lives have been lost or broken on these routes."