History of racism in America
The tragic video of brutal killing of 46years George Floyd; a Black American, on 25th May has sparked a fierce conflagration across the world. The video shows how an armless black man is put down on pavement and hold by four policemen. The main accused Derek Chauvin has pressed hard his knee into his neck that finally caused his death. Despite multiple requests by George Floyd, white police officer didn't pay any heed, ignored his cries of distress and finally murdered him mercilessly.
The moment video got viral on social media all and sundry engulfed in a wave of indignation and people rose in revolt in almost all major US cities. By then, demonstrations went global extemporaneously. Though racism is illegal by any mean in US constitution but the prejudice and hatred against colored people prevails in the minds and attitudes of majority of white people. This animosity sparks by time to time. It has never been wiped out completely. The recent grotesque killing of George Floyd in US state of Minnesota has invited, once again, the ire of black community, erupting in violent protests. The protest grows severe and grimmer with each passing day. The gravity of the situation can be gauged from the fact that US President Donald Trump has deployed 62 thousand army men in 24 US states. To understand the recent incident, it is necessarily enough to give snippet of the major events of US history. The land where institution of slavery got its roots entrenched deeply.
The struggle of Black men against racial discrimination and for equal rights encompasses a long history. Black people have long been facing hatred and prejudice in all walks of life. Albeit, they have been accompanied by thousand of White people as well in their struggle for equal rights. But the heart wrenching murder of George Floyd has sparked a new confrontation. It also puts a serious question on Americans widely accepted values of equality, freedom and justice. By going deep into US history, one could find that Americans have not been as good humans as are portrayed by Western commercial media. This is a land where slavery was first institutionalized. It was during 1630 to 1840 when almost about half a million African people were brought to America as slaves. This trade benefited the wealthy people, the most. They felt no shy in scratching the face of humanity. These bugs set new records of trials and tribulations in the face of humanity. They preferred their material gains over humanitarian values.
Evidently, American Declaration of Independence (1776) is regarded as the sole representative legal document of individuals life and liberty. But when studied thoroughly, one could find many atrocious laws embodied in it. The declaration encompasses George Orwell's famous words in true essence, "All people are equal, but some are more equal." Unfortunately, slaves were not ensured equal rights in it. They were not considered so fortunate to be included in the list of White men.
Similarly, slavery became the major issue that plunged America into civil war. American elite never wanted its vested interests to be sabotaged. Resultantly, they started a secessionist movement which turned into a bloody civil war. It was during that hard time, leaders like Ibrahim Lincoln emerged on US political screen. Ibrahim helped passing the historical thirteenth amendment which abolished slavery. From there, started a new chapter of American history.
Despite the fact that slavery was abolished, hatred against colored people didn't wipe out. They never got rid of prejudicial attitude. They experienced it everywhere. In educational institutions, in Hospitals, in social gatherings, and so on. Black people vied more and more for sociopolitical rights. Their struggle bore fruits for them in the shape of fourteenth and fifteenth amendment. Regrettably, the existing detriment and detestation against them didn't lessen. Those developments were anathema to majority of White people. Their disdain ultimately lad to the establishment of infamous Jim Crow Laws. The laws legalized segregation. Those too, once, were practiced in South Africa. Jim Crow laws created a gulf between Whites and Blacks. The laws supported racial discrimination. Black people were prevented from voting due to high literacy rate. The laws upheld White supremacy over Blacks. Sadly, US Supreme Court also validated such derogatory laws in an infamous Plessy Vs Ferguson (1896) judgement.
Decidedly after World War II, a stringent demand for the civil rights of colored people got momentum. This was a time when people from different quarters saw segregation as a social evil. There prevailed a severe pressure from public that Supreme Court declared segregation unlawful in famous Brown Vs Board of Education verdict in 1954. Even though, the verdict defined Jim Crow laws unconstitutional and unlawful but it didn't change the mindset. Majority of people still believed in White supremacy. Some of the reminiscent of those laws were still practiced. People of European origin enjoyed right to sit first in bus in US state Montgomery and in many other states They were to be offered seat despite having no vacancy in bus. A black man had to leave his seat for a White man. Same was scrutinized by Rosa Parks, a civil rights activist, when she denied offering her seat to a White man. She was thrown out of the bus. Resultantly, Black people boycotted the Montgomery bus service for 385 days. Finally, Supreme Court interfered and abolished bus laws in favor of colored people in 1956.
After Rosa Parks, Martin Luther King Jr. emerged on American political horizon. He kept and led demonstration in multiple cities and raised voice against racial discrimination. The movement came to head when almost 0.2 million people gathered, marched and demanded equal rights in US capital, Washington DC. Martin Luther's famous speech "I have a dream" aired from there. The speech then became a symbol of equality, justice and freedom and a powerful slogan against all sorts of inequality and injustice. Finally, in 1964 Civil Rights Act was passed which outlaws discrimination based on caste and color, race and religion, and gender and national origin. Though the law was passed very recently, Martin Lither King was shot dead, triggering behind his martyrdom a severe concern. Will America be a country truly practicing principles of equality and justice?
Nonetheless, aforementioned tumultuous laws are past account of history now. But there are many people who still fancy Jim Crow laws. They leave no stone unturned to revive that vicious cycle. The ruthless murder of George Floyd symbolizes continuation of such abominable designs. It seems Martin Luther's dream has been pressed hard by those bugs. Such ignominious acts of brutality and inhumanity once again has led the US at crossroad. Will racism ever end in US? The question is still as elusive as was 200 years ago.
Flames of Globalization in the Temple of Democracy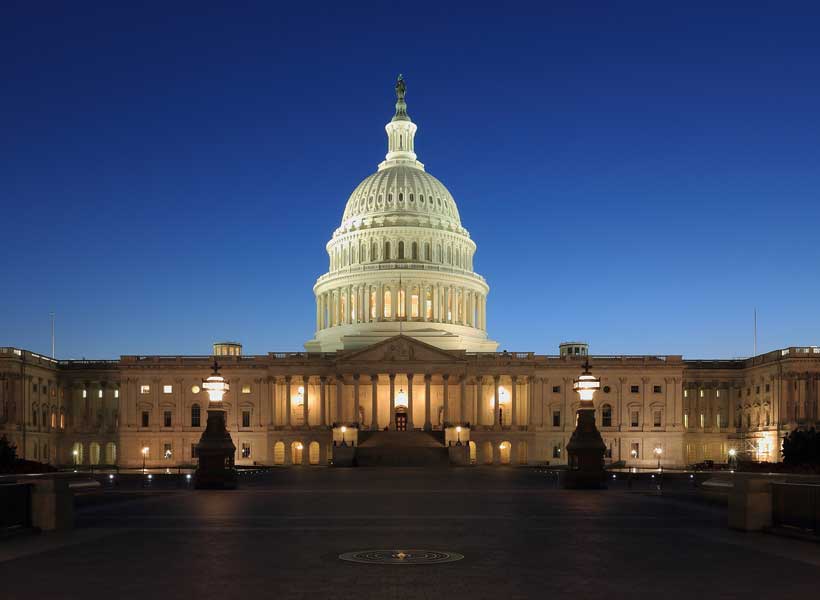 Authors: Alex Viryasov and Hunter Cawood
On the eve of Orthodox Christmas, an angry mob stormed the "temple of democracy" on Capitol Hill. It's hard to imagine that such a feat could be deemed possible. The American Parliament resembles an impregnable fortress, girdled by a litany of security checks and metal detectors at every conceivable point of entry. And yet, supporters of Donald Trump somehow found a way.
In the liberal media, there has been an effort to portray them as internal terrorists. President-elect Joe Biden called his fellow citizens who did not vote for him "a raging mob." The current president, addressing his supporters, calls to avoid violence: "We love you. You are special. I can feel your pain. Go home."
That said, what will we see when we look into the faces of these protesters? A blend of anger and outrage. But what is behind that indignation? Perhaps it's pain and frustration. These are the people who elected Trump president in 2016. He promised to save their jobs, to stand up for them in the face of multinational corporations. He appealed to their patriotism, promised to make America great again. Arguably, Donald Trump has challenged the giant we call globalization.
Today, the United States is experiencing a crisis like no other. American society hasn't been this deeply divided since the Vietnam War. The class struggle has only escalated. America's heartland with its legions of blue-collar workers is now rebelling against the power of corporate and financial elites. While Wall Street bankers or Silicon Valley programmers fly from New York to London on private jets, an Alabama farmer is filling up his old red pickup truck with his last Abraham Lincoln.
The New York banker has no empathy for the poor residing in the southern states, nothing in common with the coal miners of West Virginia. He invests in the economies of China and India, while his savings sit quietly in Swiss banks. In spirit, he is closer not to his compatriots, but to fellow brokers and bankers from London and Brussels. This profiteer is no longer an American. He is a representative of the global elite.
In the 2020 elections, the globalists took revenge. And yet, more than 70 million Americans still voted for Trump. That represents half of the voting population and more votes than any other Republican has ever received. A staggering majority of them believe that they have been deceived and that Democrats have allegedly rigged this election.
Democrats, meanwhile, are launching another impeachment procedure against the 45th president based on a belief that it has been Donald Trump himself who has provoked this spiral of violence. Indeed, there is merit to this. The protesters proceeded from the White House to storm Congress, after Trump urged them on with his words, "We will never give up, we will never concede."
As a result, blood was shed in the temple of American democracy. The last time the Capital was captured happened in 1814 when British troops breached it. However, this latest episode, unlike the last, cannot be called a foreign invasion. This time Washington was stormed by protestors waving American flags.
Nonetheless, it is not an exaggeration to say that the poor and downtrodden laborers of America's Rust Belt currently feel like foreigners in their own country. The United States is not unique in this sense. The poor and downtrodden represent a significant part of the electorate in nearly every country that has been affected by globalization. As a result, a wave of populism is sweeping democratic countries. Politicians around the world are appealing to a sense of national identity. Is it possible to understand the frustrated feelings of people who have failed to integrate into the new global economic order? Absolutely. It's not too dissimilar from the grief felt by a seamstress who was left without work upon the invention of the sewing machine.
Is it worth trying to resist globalization as did the Luddites of the 19th century, who fought tooth and nail to reverse the inevitability of the industrial revolution? The jury is still out.
The world is becoming more complex and stratified. Economic and political interdependence between countries is growing each and every day. In this sense, globalization is progress and progress is but an irreversible process.
Yet, like the inhumane capitalism of the 19th century so vividly described in Dickens' novels, globalization carries many hidden threats. We must recognize and address these threats. The emphasis should be on the person, his dignity, needs, and requirements. Global elites in the pursuit of power and superprofits will continue to drive forward the process of globalization. Our task is not to stop or slow them down, but to correct global megatrends so that the flywheel of time does not grind ordinary people to the ground or simply throw nation-states to the sidelines of history.
Deliberate efforts were made to give a tough time to President Joe Biden
President Trump-Administration is over-engaged in creating mess for in-coming President Joe Biden. The recent deliberate efforts are made to give a tough time are: naming Cuba a state sponsor of terrorism, designating Yemen's Houthi rebels as a foreign terrorist organization, Terming Iran as a new home to al-Qaida, and lifting restrictions on contacts between American officials and representatives from Taiwan.
The consequence may turn into dire situations, like a return to cold war era tension. Efforts were made to resume Cuba-US relations to normal for decades and were expected to sustain a peaceful co-existence. Any setback to relations with Cuba may destabilize the whole region. Pompeo's redesignation of Cuba as a sponsor of state terror will possibly have the least material impact, but it signifies a personal loss to Biden and a momentous political win for Trumpism. In doing so, Trump is hitting the final nail in the coffin of Barack Obama's efforts to normalize relations with Cuba.
Yemen issue was a creation of Arab spring sponsored by the CIA, and after realizing the wrongdoings, the US was trying to cool down the tension between Saudi Arabia and Yemen, but with the recent move to name Yemen's Houthi rebels as a foreign terrorist organization, may open new hostilities and bloodshed. It has been designated by UNICEF as the "largest humanitarian crisis in the world, with more than 24 million people — some 80 percent of the population — in need of humanitarian assistance, including more than 12 million children." Such statements may halt humanitarian assistance and may result in a big disaster.
The history of rivalries with Iran goes back to 1953 when the UK and the US jointly overthrew the legitimate government of Prime Minister Mossadeq. But the real tension heightened in 2018 When President Trump withdrew from JCPOA. But the recent allegation that Iran as a new home of al-Qaida may take a new turn and give a tough time to Joe Biden–Administration. Although there is no evidence, however, Secretary of State Pompeo made such an allegation out of his personal grudge against Iran. It can complicate the situation further deteriorate and even may engulf the whole middle-east.
Lifting constraints on contacts between American officials and representatives from Taiwan, is open violation of "One-China Policy." Since Washington established formal diplomatic relations with Beijing in 1979, it has resisted having official diplomatic associations with Taipei in order to avoid a confrontation with the PR China, which still comprehends the island — home to around 24 million people — as part of China. Chinese are very sensitive to the Taiwan issue and struggling for peaceful unification. However, China posses the capabilities to take over by force, yet, have not done so far. Secretary of State Mr. Pompeo's statement may be aiming to instigate China and forcing toward military re-unification. It might leave a challenging concern for Joe Biden-Administration.
Raffaello Pantucci, a senior fellow at Singapore's S. Rajaratnam School of International Studies, said, "The Trump administration is locking in place a series of conflicts that change the starting point for Biden walking into the office on the world stage."
Even Mr. Pompeo had a plan to travel to Europe to create further hurdles for in-coming administration, but fortunately, some of the European countries refused to entertain him, and desperately he has to cancel his trip at the eleventh hours.
It is just like a losing army, which destroys all ammunition, weapons, bridges, infrastructures, etc., before surrendering. Although President Trump's days in office are numbered, his administration is over-engaged in destruction and creating hurdles for the next administration. He is deliberately creating hurdles and difficulties for President-Elect Joe Biden.
President Joe Biden has many challenges to face like Pandemic, unrest in the society, a falling economy, losing reputation, etc. Some of them might be natural, but few are specially created!
Latin America and the challenges for true political and economic independence
Latin America – and its core countries, namely Brazil, Argentina and Mexico – has become a region of high global strategic value due to its vast territory, abundant resources, great economic development, unique geographical position and active role in global and regional governance.
Factors such as history, geography and reality, combined with the complexity of the region's internal political logics, have once again made Latin America a place where major powers pay attention to and play key games.
Latin America's cooperation with 'external' powers has become ever closer, leading to unfounded suspicions and malicious provocations among the countries of the region concerned.
What bothers 'democrats' and 'liberals' is the presence in the area of countries without a colonialist and exploitative past.
Historically, Latin America and the Caribbean were the coveted location of various Western forces. Since the Latin American countries' independence – and even today – large countries inside and outside the region have competed in this area.
The complexity and uncertainty of the current global political and economic situation in Latin America lie behind the competition between the major powers in geopolitics and international relations.
Latin America's vast lands and resources are linked to global food security, the supply of agricultural and livestock products, and energy security. It is an important 'product supplier' that cannot be neglected.
Latin America has a huge surface of over 20 million square kilometres, covering four sub-regions of North America (Mexico), the Caribbean, Central America and South America, with 33 independent countries and some regions that are not yet independent, as they are tied to the burden of the old liberal-colonialist world.
Latin America is blessed with favourable natural conditions. For example, it has become a well-known 'granary' and 'meat provider' because of its fertile arable land and abundant pastures. It is an important area for the production of further agricultural and livestock products. At the same time, other countries in the region have huge reserves of natural resources such as oil and gas, iron ore, copper and forests, and have become important global suppliers of strategic materials.
Secondly, the Latin American region has a relatively high level of economic development and has brought together a number of important emerging economies – a significant global market that cannot be ignored.
The Latin American region plays an important role in global economy. Brazil and Mexico are not only the two largest economies in Latin America, but also the top 15 in global economy.
At the same time, recent calculations on 183 countries (regions) with complete data from the World Bank and related studies show that the group consisting of Brazil, Mexico, Argentina, Chile, Peru, Colombia, etc., has entered the ranking of the "30 emerging markets" (E30) worldwide. According to World Bank statistics, Latin America's gross domestic product (GDP) in 2018 was about 5.78 trillion dollars and the per capita GDP exceeded 9,000 dollars. With the exception of a few, most countries in Latin America are middle-income and some have entered the high-income ranking.
Therefore, Latin America has become a large consumer market that cannot be ignored due to its relatively high level of economic development, high per capita income and a population of over 640 million people.
Indeed, as Latin American region with a high degree of economic freedom and trade openness, it has been closely connected with the economies of other regions in the world through various bilateral and multilateral agreements, initiatives and free trade mechanisms.
Thirdly, Latin America's unique geographical position has a significant impact on global trade, shipping and climate change.
Latin America is situated between two oceans. Some countries border on the Pacific, or the Atlantic, or are even bathed by both oceans. This special position gives the Latin American region the geographical advantage of achieving 'transpacific cooperation' with the Asian region or building a link of 'transatlantic cooperation' with the European region. Thanks to the Panama Canal, it is the fundamental hub for global trade.
Besides its strategic relevance for food security and clean energy production, the Amazon rainforest, known as the 'lungs of the earth', has a surface of over six million square kilometres, accounting for about 50% of the global rainforest. 20% of the global forest area and the vast resources covering 9 countries in Latin America have become one of the most important factors influencing global climate change.
Finally, as an active player in the international and regional political and economic arena, Latin America is a new decisive force that cannot be neglected in the field of global and regional governance.
Firstly, as members of organisations such as the United Nations, the World Trade Organisation, the International Monetary Fund and the World Bank, the major Latin American countries are both participants in and creators of international rules.
Moreover, these countries should be considered from further aspects and viewpoints of multilateralism.
The major Latin American countries, particularly regional powers, such as Brazil, Mexico and Argentina, are members of the G20. Brazil belongs to both BRICS and BASIC.Mexico, Chile and Peru are within the Asia-Pacific Economic Cooperation. Mexico, Peru and Chile are members of the Comprehensive and Progressive Agreement for Trans-Pacific Partnership (CPTPP), while Mexico and Chile are members of the Organisation for Economic Cooperation and Development (OECD).
They are playing an irreplaceable role in responding to the economic crisis and promoting the reform of global governance mechanisms; in promoting the conclusion of important agreements on global climate change; in advancing economic cooperation between the various regions; in leading 'South-South cooperation' between developing countries and in holding a dialogue on the main current issues (opposition to unilateralism, protectionism, protection of multilateralism, etc.).
It must also be said that Latin American countries are naturally also active in regional organisations and institutions – such as the Organisation of American States, the Inter-American Development Bank, etc. – so that they can participate directly and try to oppose U.S. hegemonism.
Within the Latin American region, these countries first initiated a process of cooperation and integration and later established various sub-regional organisations -such as Mercosur (Mercado Común del Sur-Mercado Comum do Sul) and Alianza del Pacífico (Mexico, Colombia, Chile and Peru) – to cooperate with other regions of the world and shake off the unfortunate definition of "America's backyard".
Located in the Western Hemisphere, where the well-known superpower is present, Latin American countries have long been deeply influenced by the United States in politics, economics, society and culture.
In 1823, the United States supported the Monroe Doctrine and drove the European countries out of Latin America with the slogan 'America for the Americans', thus becoming the masters of the Western Hemisphere.
The Monroe Doctrine also became a pretext for the United States to interfere in the internal affairs and diplomacy of Latin American countries.
In 2013, 190 years after the aforementioned declaration, the United States publicly declared that the Monroe Doctrine era was over and emphasised the relationship on an equal footing and the shared responsibility between the United States and Latin America.
Nevertheless, the current Latin American politics shows once again that the end of the so-called 'Monroe Doctrine' era is nothing more than a common myth.