Falling clean energy costs provide opportunity to boost climate action in COVID-19 recovery packages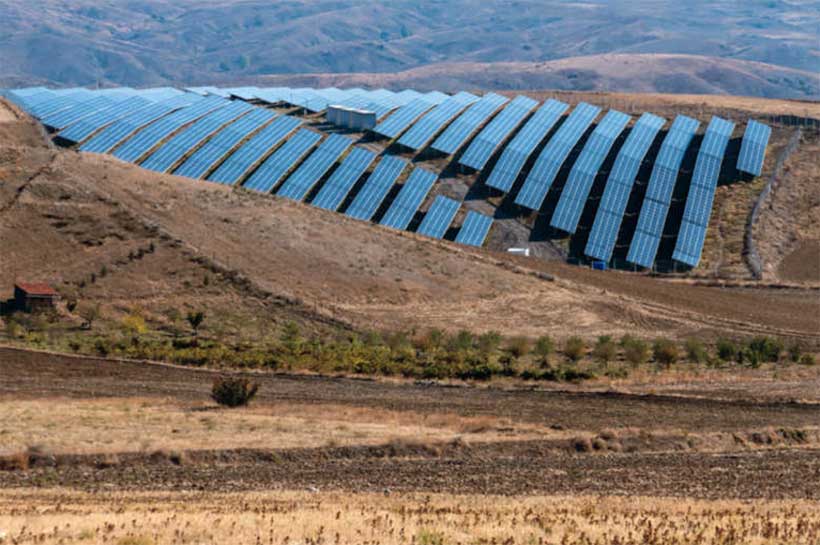 As COVID-19 hits the fossil fuel industry, a new report shows that renewable energy is more cost-effective than ever – providing an opportunity to prioritize clean energy in economic recovery packages and bring the world closer to meeting the Paris Agreement goals.
Global Trends in Renewable Energy Investment 2020 – from the UN Environment Programme (UNEP), the Frankfurt School-UNEP Collaborating Centre and BloombergNEF (BNEF) – analyzes 2019 investment trends, and clean energy commitments made by countries and corporations for the next decade.
It finds commitments equivalent to 826 GW of new non-hydro renewable power capacity, at a likely cost of around USD 1 trillion, by 2030 (1GW is similar to the capacity of a nuclear reactor). Getting on track to limiting global temperature rise to under 2 degrees Celsius – the main goal of the Paris Agreement – would require the addition of around 3,000GW by 2030, the exact amount depending on the technology mix chosen. The planned investments also fall far below the USD 2.7 trillion committed to renewables during the last decade.
However, the report shows that the cost of installing renewable energy has hit new lows, meaning future investments will deliver far more capacity. Renewable energy capacity, excluding large hydro-electric dams of more than 50 MW, grew by 184 GW in 2019. This highest-ever annual addition was 20 GW, or 12 percent, more than the new capacity commissioned in 2018. Yet the dollar investment in 2019 was just 1 per cent higher than the previous year, at USD 282.2 billion.
The all-in, or levelized, cost of electricity continues to fall for wind and solar, thanks to technology improvements, economies of scale and fierce competition in auctions. Costs for electricity from new solar photovoltaic plants in the second half of 2019 were 83 per cent lower than a decade earlier.
"The chorus of voices calling on governments to use their COVID-19 recovery packages to create sustainable economies is growing," said Inger Andersen, Executive Director of UNEP. "This research shows that renewable energy is one of the smartest, most cost-effective investments they can make in these packages."
"If governments take advantage of the ever-falling price tag of renewables to put clean energy at the heart of COVID-19 economic recovery, they can take a big step towards a healthy natural world, which is the best insurance policy against global pandemics," Andersen said.
Renewable energy has been eating away at fossil fuels' dominant share of electricity generation over the last decade. Nearly 78 per cent of the net new GW of generating capacity added globally in 2019 was in wind, solar, biomass and waste, geothermal and small hydro. Investment in renewables, excluding large hydro, was more than three times that in new fossil fuel plants.
"Renewables such as wind and solar power already account for almost 80 per cent of newly built capacity for electricity generation," said Svenja Schulze, Minister of the Environment, Nature Conservation and Nuclear Safety, Germany. "Investors and markets are convinced of their reliability and competitiveness."
"The promotion of renewables can be a powerful engine for the recovery of the economy after the Coronavirus crisis, creating new and secure jobs," she added. "At the same time, renewables improve air quality thus protecting public health. By promoting renewable energies within the framework of Coronavirus economic stimulus packages, we have the opportunity to invest in future prosperity, health and climate protection."
2019 marked many other records, the report finds:
The highest solar power capacity additions in one year, at 118 GW.
The highest investment in offshore wind in one year, at USD 29.9 billion, up 19 per cent year-on-year.
The largest financing ever for a solar project, at USD 4.3 billion for Al Maktoum IV in the United Arab Emirates.
The highest volume of renewable energy corporate power purchase agreements, at 19.5GW worldwide.
The highest capacity awarded in renewable energy auctions, at 78.5GW worldwide.
The highest renewables investment ever in developing economies other than China and India, at USD 59.5 billion.
A broadening investment, with a record 21 countries and territories investing more than USD 2 billion in renewables.
Nils Stieglitz, President of Frankfurt School of Finance & Management, said: "We see the energy transition is in full swing, with the highest capacity of renewables financed ever. Meanwhile, the fossil fuel sector has been hit hard by the COVID-19 crisis – with demand for coal- and gas-fired electricity down in many countries, and oil prices slumping.
"The climate and COVID-19 crises – despite their different natures – are both disruptions that command attention from policy makers and managers alike. Both crises demonstrate the need to increase climate ambition and shift the world's energy supply towards renewables."
The 2019 investment brought the share of renewables, excluding large hydro, in global generation to 13.4 per cent, up from 12.4 per cent in 2018 and 5.9 per cent in 2009. This means that in 2019, renewable power plants prevented the emission of an estimated 2.1 gigatonnes of carbon dioxide, a substantial saving given global power sector emissions of approximately 13.5 gigatonnes in 2019.
"Clean energy finds itself at a crossroads in 2020," said Jon Moore, Chief Executive of BloombergNEF. "The last decade produced huge progress, but official targets for 2030 are far short of what is required to address climate change. When the current crisis eases, governments will need to strengthen their ambitions not just on renewable power, but also on the decarbonization of transport, buildings and industry.
A rapid rise in battery innovation is playing a key role in clean energy transitions
Affordable and flexible electricity storage technologies are set to catalyse transitions to clean energy around the world, enabling cleaner electricity to penetrate a burgeoning range of applications. Between 2005 and 2018, patenting activity in batteries and other electricity storage technologies grew at an average annual rate of 14% worldwide, four times faster than the average of all technology fields, according to a new joint study published today by the European Patent Office (EPO) and the International Energy Agency.
The report, Innovation in batteries and electricity storage – a global analysis based on patent data, shows that batteries account for nearly 90% of all patenting activity in the area of electricity storage, and that the rise in innovation is chiefly driven by advances in rechargeable lithium-ion batteries used in consumer electronic devices and electric cars. Electric mobility in particular is fostering the development of new lithium-ion chemistries aimed at improving power output, durability, charge/discharge speed and recyclability. Technological progress is also being fuelled by the need to integrate larger quantities of renewable energy such as wind and solar power into electricity networks.
The joint study shows that Japan and Korea have established a strong lead in battery technology globally, and that technical progress and mass production in an increasingly mature industry have led to a significant drop in battery prices in recent years. Prices have declined by nearly 90% since 2010 in the case of lithium-ion batteries for electric vehicles, and by around two-thirds over the same period for stationary applications, including electricity grid management.
Developing better and cheaper electricity storage is a major challenge for the future. According to the IEA's Sustainable Development Scenario, for the world to meet climate and sustainable energy goals, close to 10 000 gigawatt-hours of batteries and other forms of energy storage will be required worldwide by 2040 – 50 times the size of the current market.
"IEA projections make it clear that energy storage will need to grow exponentially in the coming decades to enable the world to meet international climate and sustainable energy goals. Accelerated innovation will be essential for achieving that growth," said IEA Executive Director Fatih Birol. "By combining the complementary strengths of the IEA and the EPO, this report sheds new light on today's innovation trends to help governments and businesses make smart decisions for our energy future."
"Electricity storage technology is critical when it comes to meeting the demand for electric mobility and achieving the shift towards renewable energy that is needed if we are to mitigate climate change," said EPO President António Campinos. "The rapid and sustained rise in electricity storage innovation shows that inventors and businesses are tackling the challenge of the energy transition. The patent data reveals that while Asia has a strong lead in this strategic industry, the US and Europe can count on a rich innovation ecosystem, including a large number of SMEs and research institutions, to help them stay in the race for the next generation of batteries."
The joint study follows the publication earlier in September of the major IEA report Energy Technology Perspectives 2020, which has deepened the IEA's technology analysis, setting out the challenges and opportunities associated with rapid clean energy transitions.
As governments and companies seek to make informed investments in clean energy innovation for the future, sector-specific insights like those offered by the joint study will be highly valuable, including for helping bring about a sustainable economic recovery from the Covid-19 crisis. The innovation study provides an authoritative overview of the technologies and applications receiving research attention – and of those that are underserved. It also shows where they stand in the competitive landscape.
Innovation is increasingly recognised as a core part of energy policy, and this year the IEA has been introducing more tools to help decision-makers understand the technology landscape and their role in it – and to track progress in innovation and the deployment of technologies. This includes a comprehensive new interactive guide to the market readiness of more than 400 clean energy technologies.
Russia Among Global Top Ten Improvers for Progress Made in Health and Education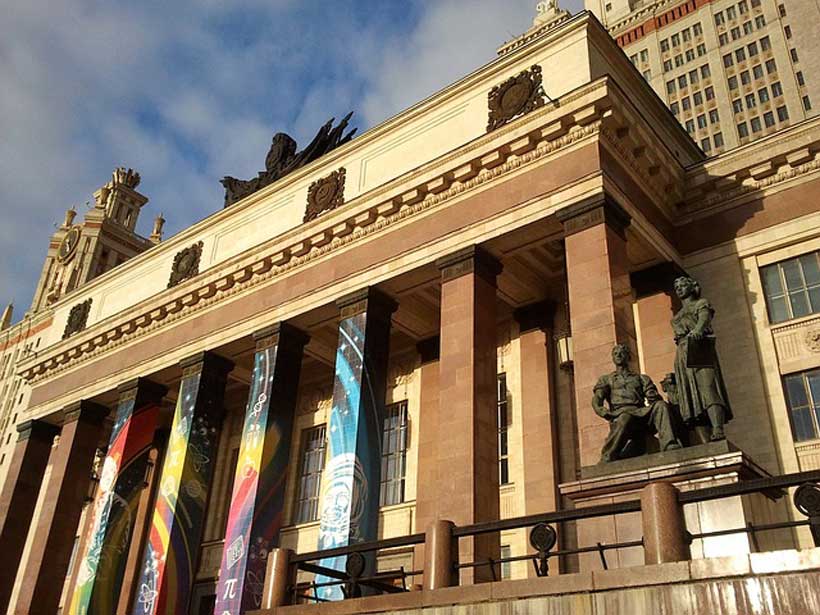 Russia is among the top ten countries globally for improvements to human capital development over the last decade, according to the latest update of the World Bank's Human Capital Index (HCI).
The 2020 Human Capital Index includes health and education data for 174 countries covering 98 percent of the world's population up to March 2020.
Russia's improvements were largely in health, reflected in better child and adult survival rates and reduced stunting. Across the Europe and Central Asia region, Russia, along with Azerbaijan, Albania, Montenegro, and Poland, also made the largest gains in increasing expected years of schooling – mainly due to improvements in secondary school and pre-primary enrollments. The report also shows that over the last 10 years Russia has seen a reduction in adult mortality rates. However, absolute values of this indicator remain high in the country with this progress now at risk due to the global Covid-19 pandemic.
"Human capital contributes greatly to improving of economic growth in every country. Investments in knowledge and health that people accumulate during their lives are of paramount concern to governments around the world. Russia is among the top improvers globally in the Index. However, challenges persist and much needs to be done to improve the absolute values of Index indicators," said Renaud Seligmann, the World Bank Country Director in Russia.
The HCI, first launched in 2018, looks at a child's trajectory, from birth to age 18, on such critical metrics as child survival (birth to age 5); expected years of primary and secondary education adjusted for quality; child stunting; and adult survival rates. HCI 2020, based on data up to March of this year, provides a crucial pre-pandemic baseline that can help inform health and education policies and investments for the post-pandemic recovery.
Of the 48 countries in Europe and Central Asia included in the 2020 Human Capital Index (HCI), 33 are among the upper-third in the world, and almost all are in the top half. However, there are significant variations within the region.
In Russia, a child born today can expect to achieve 68 percent of the productivity of a fully educated adult in optimal health. It is at the average level for Europe and Central Asia countries and the third result globally among the countries of the same income group. There is a stark contrast between education and health subscales in Russia. While the education outcomes of the country are high and outperform many high-income peers, its health outcomes are below the global average.
Accelerating Mongolia's Development Requires a Shift "from Mines to Minds"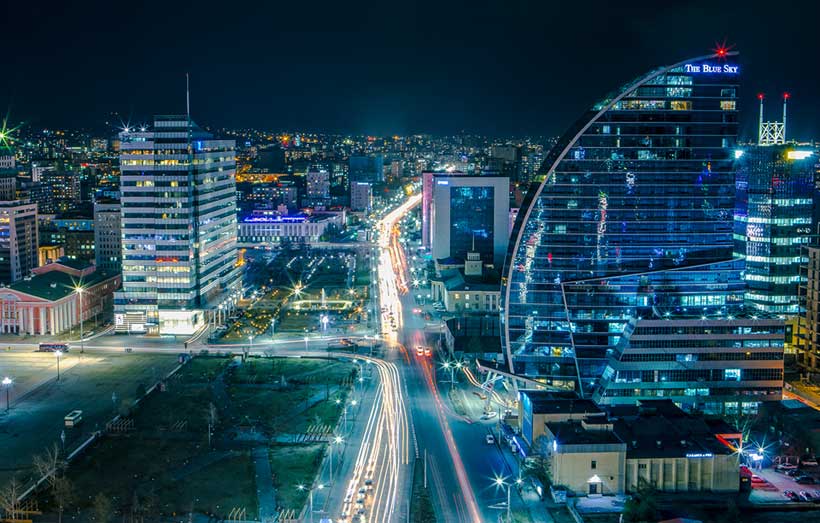 A new report by the World Bank estimates that out of every dollar in mineral revenues Mongolia has generated over the past 20 years, only one cent has been saved for future generations. The report argues that to break this cycle, Mongolia should use its mineral wealth to invest in people and institutions, while gradually reducing its dependence on the sector.
This is particularly true as demand for key minerals is likely to tumble due to climate change concerns, a shift of investors' preference toward sustainability, China's ambitious goal to reduce coal consumption, and persistence of the COVID-19 shock, according to Mongolia's Mines and Minds, the World Bank's September 2020 Country Economic Memorandum for Mongolia.
Since the advent of large-scale mining in 2004, Mongolia's economy has grown at an average rate of 7.2 percent per year, making it one of the fastest-growing economies in the world. Growth has translated to rapid decline – although at times partly reversed – in the incidence of poverty and improved quality of life. The report also notes that Mongolia enjoys relatively strong human capital, and its infrastructure capital has improved for the last few decades, though remains scarce given the size of the country and low population density. This performance has been made partly possible through a generous but inefficient social assistance system and a large public investment program supported by mineral revenues and external borrowing.
However, a number of enduring challenges have grown in the shadow of this success. Mongolia's rapid growth has been obscured by its extreme macroeconomic volatility and frequent boom and bust cycles. Growth has almost entirely come through capital accumulation and the intensive use of natural capital rather than through sustained productivity growth. Meanwhile, the country has not only consumed almost all its mineral outputs, but has also borrowed heavily against them, bequeathing negative wealth to the next generation.
"Instead of maximizing the benefits of its mineral wealth for diversified and inclusive growth, Mongolia has increasingly become more addicted to it. At the same time, human capital has been underutilized and institutional capital has eroded." said Andrei Mikhnev, World Bank Country Manager for Mongolia. "Such inability to capitalize on the country's endowments has resulted in limited diversification of outputs and exports and has further amplified its vulnerability to the swings of the global commodity markets. Breaking this gridlock calls for a fundamental shift in approach that puts investing in minds on an equal footing with mines."
The report recommends key policy actions to build the foundation of a diversified and sustainably growing economy. These include:
Implement countercyclical fiscal and monetary policies – supported through transparent fiscal rules, an independent fiscal council, a market-driven exchange rate, and a well-functioning stabilization fund – to smooth consumption over the business cycle rather than maximize current consumption.
Undertake bold investment climate reforms to enhance competition, secure investor rights, and create a more level playing field that enables productive firms to invest and grow.
Move away from the mindset of diversifying products to expanding endowments, especially in terms of better utilization of Mongolia's young and educated, especially female, labor force.
Accelerate the implementation of fundamental governance reforms (especially on the government effectiveness and control of corruption) to reduce political interference, increase transparency, and improve regulatory quality throughout the economy.
"Fortunately, there are many encouraging signs of improved macroeconomic management in 2017-19, providing the new government an opportunity to advance its reform efforts," said Jean-Pascal Nganou, World Bank Senior Country Economist and lead author of the report. "Some impressive fiscal outcomes were achieved not by introducing new reforms but by effectively implementing existing ones. They demonstrate that with the right political will and leadership, similar improvements are possible in other areas including monetary and exchange rate policy, the financial sector, the business environment, and the labor market. The new administration has, therefore, an opportunity to institutionalize these reforms and avoid policy regression in the future."