Action Plan Launched to Build Trust in Global Cyberspace
Digitalization has been revolutionizing our economies and societies for over two decades. Data fuels the digital economy, but it does so best when it can flow internationally. However, country-level data rules are diverse, disjointed and sometimes disruptive to these flows, lowering citizens' trust in digital services, slowing growth and hindering societal benefits. As more people connect and tasks shift online in the "new normal" of COVID-19, governments need to find collective solutions to keep cyberspace open. This new report shows how that can be achieved.
Until 2019, there was no forum to discuss all aspects of international data flows and related challenges to privacy, security and access to data. The Osaka Track, launched by governments under Japan's G20 chairmanship nearly one year ago, is the first such international initiative. It works towards a goal of data free flow with trust. As a contribution to the effort, leaders from business, international organizations and academia, convened by the World Economic Forum, have developed a proposed framework to achieve this goal. The group has mapped tools that policy-makers and business can use to collaborate to ensure that data is safe, protected and accessible when it moves abroad. Building such trust can, in turn, help countries remove barriers to cross-border data flows.
"We have no global common rules for cross-border data flow today, and different regions have different rules. Going forward, cross-border data flow with trust will be a crucial key to the digital society. The World Economic Forum community has been working to build a clear way to trusted data flow since this concept was discussed at the Osaka Track. Further, as everyone is currently in a very tough situation due to COVID-19 impacts, it is even clearer that cross-border data flow will be essential for future economic activities as well as a sustainable society. I hope the report indicates what and how we should consider to realize this concept collectively as a member of the international community at a global level." said Hiroaki Nakanishi, Executive Chairman of Hitachi, Japan.
"Our multinational customers trust us to move their data fast and securely across the globe, benefiting from our high-performance scalable network that we provide in 180 countries. Seamless, reliable and well-governed cross-border movement of data is essential for our customers' global supply and value chains and for global development. I welcome this initiative by the World Economic Forum to facilitate discussion on this highly important and complex issue that is key for the future of the global digital economy," said Bas Burger, Chief Executive Officer, Global Services, BT Group, United Kingdom.
The report provides action points for trade negotiators, domestic regulators and technical standard-setting bodies, among others. For example, government trade commitments should aim to facilitate data flows, while regulatory cooperation can flesh out mechanisms for compliance with other domestic policy objectives. Delivering data free flow with trust also requires coordination across governance fora.
Importantly, governments with different degrees of trust in each other can still work together. An international approach to digitalization is crucial for a post-COVID-19 world – we need our governments to avoid a fragmented and uncertain global cyberspace.
Do You Really Need Name-Brand Cartridges?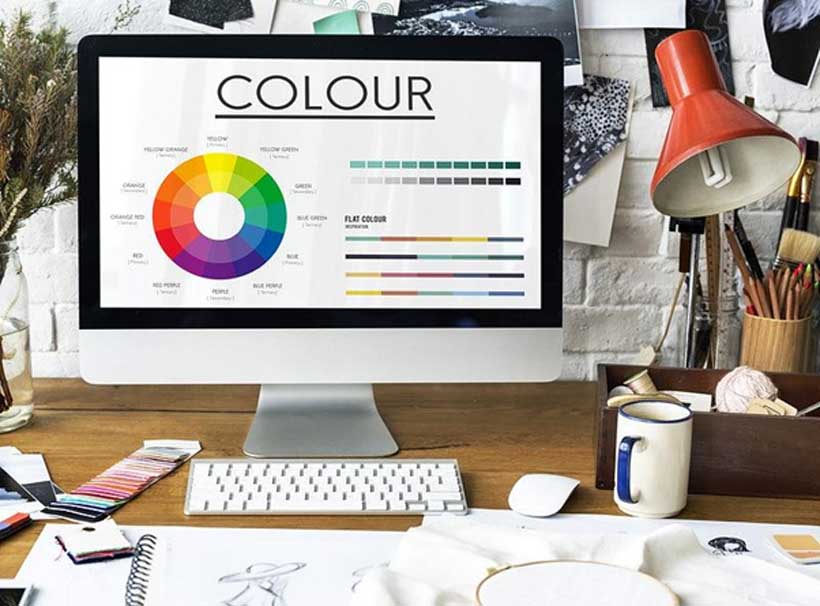 Cartridges from printer manufacturers like Hewlett-Packard are notoriously expensive. Considering the price of their basic equipment, ink may cost almost as much as the machines. This economic model has been raising eyebrows for many years. Customers are looking for affordable alternatives, and this global demand is met by the generic cartridge industry. Discovered the best ways to buy inkjet cartridges in Canada.
In recent years, the market for alternative replacements has evolved a lot. You can get excellent quality of printing, free shipping and extended warranties from stores like Smart Ink. For example, the HP 950 ink you can buy at this shop costs under $28, while the full pack from the manufacturer costs well over $100. Here is how to choose the best cheaper replacement for your inkjet cartridge whatever the brand.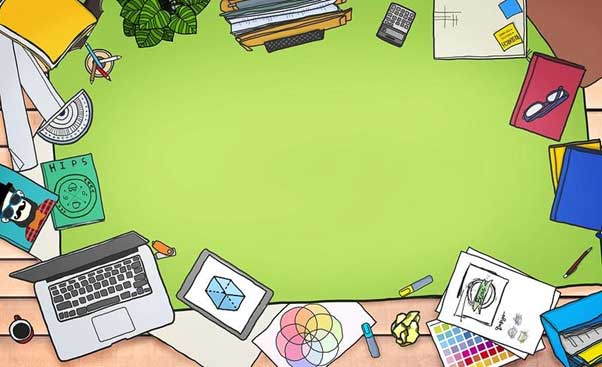 How to Save Money
Consumers can slash their expenses if they purchase original products from independent brands or recycled OEM cartridges. Both options offer substantial savings, particularly in the long run. The best providers comply with international quality standards, which guarantees trouble-free printing (CE, ISO 9001, ISO 14000, Reach, STMC). Here is how these types of products compare.
1. Remanufacturing
Original cartridges may be recycled. This process is known as remanufacturing, and it is based on the reuse of the original shell and internal components (with selective replacements if necessary). Essentially, used cartridges are emptied, thoroughly cleaned and filled with fresh ink, so they can be installed again.
This is the most sustainable method, as it reduces waste. Instead of buying a brand-new cartridge every time you need ink, you get a recycled product. Previously, consumers would take their old products to service providers at physical locations. Today, it is much easier to purchase these products online with free shipping, a money-back guarantee, and other benefits.
2. Compatible Products
Since the first compatible cartridges emerged, printer manufacturers have tried to prohibit them. Fortunately for consumers, their lawsuits have failed. Products from third-party brands are legal, and they are also much more affordable than the OEM supplies. Both the cartridges and the ink come from the same companies. These products are designed for particular models of printers.
The equipment manufacturers may issue firmware updates preventing the machines from recognizing non-original ink. This restriction is easy to circumvent — just turn off the updates and use any supplies you like. When shopping around, pay attention to the following:
Certified quality (compliance with standards listed above)
Positive reputation of the store
A money-back guarantee
Updated chips
XL volume
Free shipping
Sustainable production
Reliable packaging
Printer Economics
Popular printer manufacturers sell affordable equipment with expensive consumable supplies. This lets them attract new buyers and profit from the ink for years. However, savvy customers know better than to follow their recommendations. Generic cartridges and remanufactured products offer great value for money — just do a bit of research to find trusted stores in your area.
What Is A Mac Data Recovery Software & How Does It Work
With the advent of technology, data storage remains a crucial element of business and communication. Whether using a Windows PC, Android, or macOS, you need versatile software to secure your data. If you continuously use MacOS, you need good Mac data recovery software.
Of course, most people still use some of the simplest ways to free up space by finding and deleting files and folders that are no longer needed. Whether these files were downloaded or shared to your MacBook, deleting them to create more space is a straightforward process. However, it is better not to fret, as recovering files that have been accidentally deleted is equally simple and easy.
There are several good data recovery software you can install and use to recover files and folders. You can easily use this software to recover deleted files on Mac, including finding and removing duplicate files, clearing temporary files, and emptying all the trash cans.
In this article, we focus on explaining more about Mac data recovery software and how they work. The article will help you better understand Mac data recovery software, how they work, and how to choose the best to use with your system.
Mac Data Recovery Software
The best data recovery software for Mac will help you:
Recover data from crashed or non-booting Mac
Recover deleted documents, emails, videos, audios, and photos
Protect macOS Big Sur and lower versions
Support data recovery from USB corruption, unrecognized drives, and partition loss
Let's look at one of the best data recovery software for Mac – Disk Drill for Mac.
Disk Drill For Mac
Disk Drill, developed by Cleverfiles, is the free data software for Mac OS X. in addition to having previewing capabilities for recovered files and folders, Disk Drill Basic contains several other functionalities such as Guaranteed Recovery and Recovery Vault, boot disk maker, lost partition restoration and so on. This makes Disk Drill one of the best Mac data recovery software to use.
Also, the software works on both internal and external hard drives, SD cards, USB flash drives, and many other external appliances that you can connect to your Mac.
The latest version of the software has an extensive database of file signatures that can be recovered from drives even when your devices are formatted. Besides, the software uses very efficient and quick scanning algorithms.
If you are using macOS and think that this software may become obsolete after some usage time, you are wrong. Disk Drill Data Recovery for Mac is constantly updated and supported by committed teams to cover all the cases of data corruption that may result from the loss of power, improper removal of a device, etc. Below are some of the main features that make Disk Drill a top data recovery software for Mac:
Guarantee Recovery is a background service that saves a copy of each file to a user-specific folder. Both the data protection modules significantly reduce the chances of permanently losing critical data.
Recovery Vault provides an extra layer to the Mac trash bin that references the deleted files on Mac. The data recovery feature provides the ability to recover lost data from a byte-to-byte cone version of the device and even partitions without risking the original storage source.
Other available tools for free include Disk Health Monitor, Time Machine Recovery, Emergency Recovery Boot Drive, Duplicate File Finder, and Mac Cleaner.
Disk Drill, therefore successfully manages the balance between essential features for casual users and those advanced features required by professional and enterprise users.
How Does It work?
1. Clean Up Your Mac
The apps help you get rid of temporary files, uninstall unwanted applications, clean up additional languages, delete big files stored in the mail, among other locations.
Disk Drill has significant features of cleaning applications and will help you get rid of duplicate files too quickly.
2. Find And Remove Duplicate Files
Disk Drill helps you by quickly finding and removing duplicate data on your Mac.
3. Empty The Trash Cans
Emptying the trash cans is the other way to empty or clean up space on Mac. Usually, when you delete files, they are sent to the trash can for storage so that you can easily recover them.
4. Uninstall Applications
You may have installed several apps in the Mac that you no longer use. Such apps take up much space on your device, and you can remove them with Disk Drill to free up space.
5. Clean Out Temporary Files
Many people still retain files they have used in their MacBook. Such files will be taking up your disk space without adding any value. Cleaning the temporary files is an excellent way to free up some space for more important files.
Other Mac Data Recovery Software To Consider
Apart from Disk Drill, other software that is also considered among the best recovery apps on Mac include:
PhotoRec For Mac
EaseUS Data Recovery Wizard for Mac
MiniTool Power Data Recovery for Mac
Softtote Mac Data Recovery
Paperless Travel Pilot Outlines Best Practices for Digital Travel Experience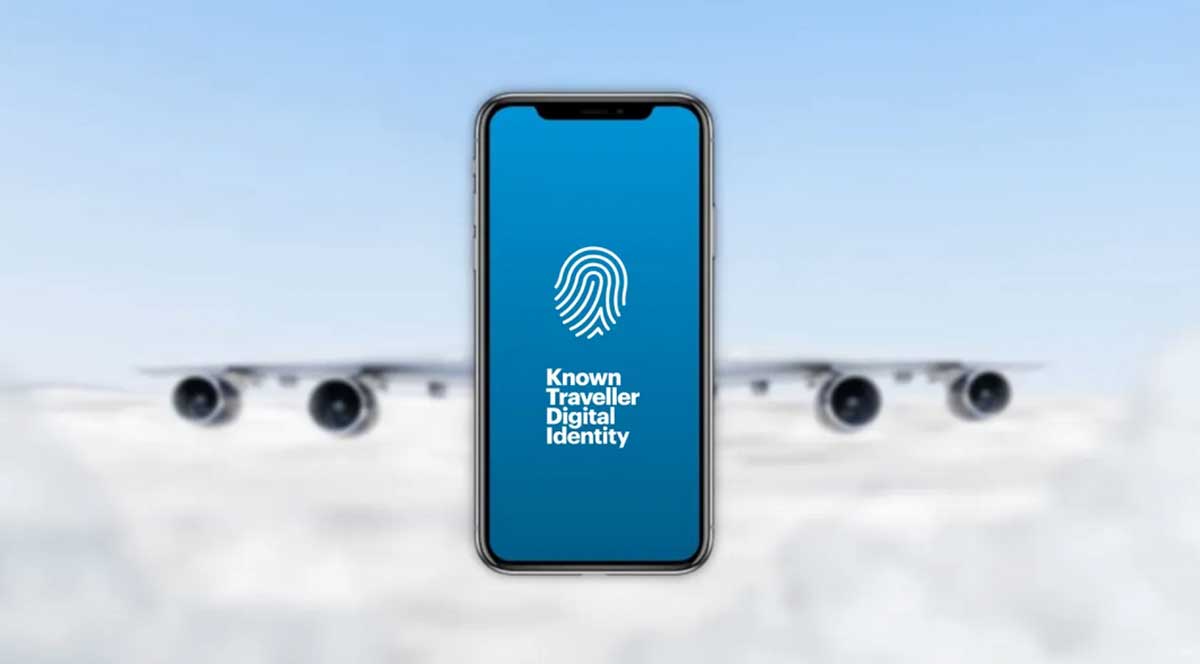 The World Economic Forum today releases findings from its digital passport pilot project which indicate that a fully digital travel experience is possible. However, further collaboration is needed to progress towards globally accepted and verifiable digital travel credentials.
The Known Traveller Digital Identity (KTDI)initiative, which was started in 2018, has worked with the governments of Canada and the Netherlands plus private-sector partners to pilot digital travel credentials for paperless travel between two countries. Lessons from this pilot are particularly relevant today as COVID-19 has underscored the need for verifiable digital credentials in cross-border travel.
A new white paper, Accelerating the Transition to Digital Credentials for Travel, is the result of collaboration between the World Economic Forum, Accenture and industry and government partners. It draws on lessons from the KTDI pilot and is intended to serve as a playbook to guide decision making and help assess important considerations in the use of verifiable digital travel credentials across borders.
"Creating digital travel credentials that work across borders is not an issue of technology but an issue of governance," said Lauren Uppink, Head of Aviation, Travel and Tourism, World Economic Forum. "The learnings from the Forum's KTDI consortium demonstrates that while the technology for the next stage of digital-first travel is ready, thoughtful collective action is what truly enables the design and effective implementation of global governance structures, ensuring that digital travel credentials are easy to use, trustworthy and verifiable across borders."
"The pandemic has highlighted the urgency for trusted, widely-accepted, privacy preserving digital travel credentials," says Christine Leong, Global Lead for Blockchain Identity & Biometrics, Accenture. "Leveraging digital travel credentials would provide a much more secure way of sharing verifiable information, leading to greater assurance for travellers, shorter airport processing time, and greater efficiency for airline and border staff. To achieve this, governments and private sector organisations must collaborate to bring about a seamless, paperless and contactless travel continuum for all. The time to work together is now."
Lessons from the KTDI pilot
The KTDI project established that two major, often misleadingly polarized, technology approaches to verifiable digital identities can work together. Working with governments and technology partners, the consortium found that public key infrastructure (PKI) and decentralized digital identity can co-exist and address the digitalization of various parts of a travel journey.
Furthermore, the pilot project found that these technologies can and must be integrated within existing systems to accelerate adoption and scale.
Interoperability and collaboration were other key areas for progress identified during the KTDI pilot. For paper passports, interoperability already exists as all participating member states agree to follow the specifications through the International Civil Aviation Organization (ICAO)'s governance and trust frameworks.
Such an agreement for the specifications of digital travel credentials is not as widespread yet, but the adoption of traditional passport specifications shows that the benefits of using digital credentials in travel cannot be realized through isolated or one-off approaches.
The KTDI project
The first cross-border pilot for digital travel identification, the Known Traveller Digital Identity (KTDI) project, has been piloted with government partners from Canada and the Netherlands, along with a consortium of technology, private sector and other partners. The KTDI partners have designed and built the first government-led, public-private ecosystem to test the vision of safe and seamless cross-border travel. This vision aimed to reduce touchpoints by using emerging technologies, including biometrics and decentralized identity, and inform the future development of a globally accepted decentralized identity ecosystem.
Although the COVID-19 pandemic has affected KTDI pilot efforts, it has also created an opportunity to further analyse how decentralized digital identity and PKI-based approaches could work together or work in sync. Although the initial pilot employed a decentralized identity approach to trial trusted digital credentials, KTDI could in the future expand to incorporate additional verifiable credentials such as COVID-19 vaccination certificates, as well as PKI-based digital credentials.
The consortium's achievements and expertise can serve as a valuable blueprint to inform other similar efforts being pursued globally.