Authors: Dhanishta Mittal and Deepanshu Mittal*
According to the Charter of the United Nations ('UN'), it is the obligation of states to refrain from any form of coercion against territorial sovereignty or territorial independence of another member state. Theoretically, all member States of the United Nations enjoy sovereign equality and are bound to comply with the international obligations as stipulated by the UN Charter. However, with Chinese aggression in the South China Sea and neighbouring Asian countries, the play of power by economically stronger nations, having global influence is evident, leading to mistrust and scepticism surrounding the role of international law in maintenance of peace & order and prevention of war. With the Chinese aspiration to elevate itself as a global superpower, its actions have often been looked down upon, by countries as aggressive, unethical and contravening civil liberties and human rights norms.
In the recent past, India has witnessed Chinese encroachments, particularly in Naku La pass in Sikkim and at Pangong Tso Lake in The Himalayas. While the confrontation never escalated from a local conflict, one needs to understand the important military implications such acts can invite, particularly in light of the global apathy China faces, amidst allegations of its active role in spreading the COVID-19 pandemic, resulting in a worldwide health crisis.
HISTORICAL CONTEXT OF INDIA CHINA WAR OF 1962
The border disputes between India and China are majorly divided in two sectors. The Western Sector which comprises of Aksai Chin region in Jammu and Kashmir and the Eastern Sector which majorly covers the Mc Mahon Line in Arunachal Pradesh. In both these sectors, Chinese involvementsover the years have been a commonplace, often leading to localised conflicts along with nationwide tremors about the burgeoning Chinese intervention in the regions concerned.
The Mc Mahon Line serves as a part of Shimla Convention of 1914 where The British and Tibetan Representatives agreed to demarcate the Mc Mahon Line between India and Tibet. However, in 1949, during China's Civil War, the then Government of China ('Republic of China') was replaced with People's Republic of China ('PRC') whose leader was Mao Zedong. The PRC then annexed Tibet in 1950 to continue its territorial ambitions. While India initially extended support to PRC by recognising them as the official government of China, they condemned their actions, particularly when they Tibet. The Chinese retaliated by refusing to recognise the Shimla Convention and Mc Mahon Line since it was not signed by Chinese Representatives, rather by Tibetan Representatives, who now were captured by the Chinese troops. The Chinese believe that Arunachal Pradesh was not a part of India but a part of Tibet, and thus, now falls within the Chinese territory.
In the Western Sector, the disputes began in 1954 when India published maps in which it included controversial Aksai Chin region. However, the Indians witnessed that the Chinese military had already made its presence felt in parts of Jammu &Kashmirby building infrastructure such as roads and bridges in the regions by the Chinese troops. The tensions also escalated when China included Aksai Chin in their maps in 1958, contributing as one of the factors leading to the infamous India-China war of 1962.
Additionally, in 1959, there was an uprising in Tibet led by the Dalai Lama against PRC and their illegal encroachment in the sovereign territory of Tibet. However, Chinese military quashed the rebellion. India, during such an impediment, decided to accept the Tibetan refugees in the country, as a part of a humanitarian mission, and extended support to all refugees fleeing from Tibet. An amalgamation of these factors led to the war of 1962 where India faced defeat at the hands of Chinese forces. However, the Chinese declared a universal ceasefire and withdrew troops from all the regions that were captured and encroachedwith the exception of the Aksai Chin, because of its firm belief that the region officially belonged to China.
FAILED DIPLOMACY
Multiple diplomatic measures were undertaken from 1980 to 2005 to improve ties between India and China. There were confidence building measures, interactions between the two-armed forces and the governments and joint military exercises at regional levels to improve relations. In 1988, India's Prime Minister Rajiv Gandhi visited China to improve ties which was the first major diplomatic effort to improve relations between the two neighbours. The 1988 visit could also be seen as a foundation for a 1993 visit by Narasimha Rao where an agreement was signed by the two nations to maintain peace and tranquillity at the Line of Actual Control, Aksai Chin border.
In the 21st century, when the two countries were the fastest growing economies of the world, maps were exchanged between the two countries to clarify borders and line of controls. Sikkim was recognised as a part of India by China during Atal Bihari Vajpayee's visit to China. A special representative mechanism was drafted to find out a political solution to resolve the border dispute. However, the diplomatic efforts failed to bear any fruits because of the persistent border disputes in the contested regions. There were numerous border encroachments in 2010 and 2011. The Doklam Dispute in 2017 also proved that that diplomatic efforts between India and China did not provide the results that were expected from the deliberations by various governmental leaders in the past.
THE STORY NOW
It can be argued that the two conflicts should be witnessed in isolation. With unclear demarcation of boundaries, the probability of encroachments increases and thus, the chances of disputes turning into a war is relatively low. However, there are a number of factors which force us to view the incidents as a part of a bigger Chinese Operation.
India's expanding military capabilities at the Indo-China border are a threat to China's military dominance. India currently has the world's third largest military budget. The resources have been utilised to develop infrastructure and modernise arsenal and strengthen its position at the Indo China border, particularly because of hostility India faces by Pakistan and China. Historically, China has enjoyed a better position at the border because of its territorial advantage, infrastructure capabilities, logistical support and improved equipment. Thus, India's development, militarily, economically and politically possesses a threat to Chinese dominance in the region.
China's aggression in the Indian sub-continent along with its increasing military activities in the South China Sea is a part of its bigger project of regional dominance and demonstration of its power and global supremacy. The Chinese military has been crashing Vietnamese fishermen's boats, targeting Indonesian fishing fleets and attempting to patrol near Malaysian waters. These activities are suggestive of increasing tensions between China and other Asian countries. China expects other Asian countries to benefit at its expense because of COVID-19 amidst allegations against it for lack of transparency in sharing the data with other countries about the pandemic. Numerous American, European and Japanese companies have already made agreements with other Asian countries to set up their manufacturing bases. Thus, the increasing military presence of Chinese is a mechanism to instil fear in the minds of entrepreneurs and to prevent them from relocating their industrial bases.
Taiwan is also a factor of China's aggression towards India. Taiwan seeks recognition in WHO. And with India being the chair in World Health Assembly, China wants India to not validate Taiwan. Also, there is an increasing demand by the Western Countries for an independent probe to understand the outbreak of virus which China has refused to cooperate with, continuously. India is in a great position to use its powers to support Western Countries and take actions against China.
CONCLUSION
China's ambition of becoming a global superpower is under threat. China's massive growth has been its power for decades, especially with its title of being a global manufacturing hub. Being the manufacturer of products accounting for about 30% globally, it enjoyed diplomacy and attempted continued aggression, without legitimate sanctions for such international law abuses, majorly since international law is based majorly on the principle of consent and at the discretion of the permanent members of the Security Council (China being one of them). However, COVID-19 has resulted in a massive break on China's economic dominance and global dependency for manufacturing of products.
India represents herself as a resilient force containing China's dominance in the region, primarily because of its massive population and increased global co-operation. China is likely to lose its position as a global manufacturer to its neighbouring countries , particularly India and Vietnam thereby losing its power to control economies, dominate markets globally and expand itself in the region, demonstrating its influence and stronghold. With the Chinese intervention in Hong Kong, the constant debate surrounding Taiwanese statehood, Chinese dominance and swift expansion in the South China Sea, countries globally have consented to taking stringent measures against China and contain its expansion policy. Drastic steps can be thus, taken in desperation, particularly by China, in an attempt to exert its influence and demonstrate its strength over India, which also increases the possibility of a full-blown war in the region. Thus, it is important for the leaders, diplomats and citizens of India to understand the depth of such local conflicts and the potential of havoc it bears upon us. Deliberations and discussions have been initiated by the Modi government after noticing remarkable intrusions by China in the Aksai Chin region, alerting Indian military to a future war-like situation by the Chinese administration. Given that the UN Charter allows States to take feasible actions to protect its sovereignty, India's actions of deploying more military forces in the region is but only a legitimate reaction to the Chinese act of intrusion.
*Deepanshu Mittal is a Chartered Accountant and a prospective MBA applicant. His interests include human rights, foreign policy, economics and finance.
Should We Claim We Truly Understand International Politics?
When the guns roar, the muses are silent, an ancient Latin proverb tells us. This aptly describes how convincing our attempts to explain what is happening in international politics are, from the point of view of the existing apparatus of its rational understanding. For those who try to pretend to understand how international relations evolve, the saddest casualty of current events is the practice of interaction between states, which jettisons all the pre-existing notions at our disposal.
This applies to both academic scholars and those who approach the assessment of political reality from a purely intuitive point of view. Any intuition inevitably fits into the framework of our own worldview, which, in turn, has long been systematised in one way or another within the framework of the science of international relations. Namely, it suffers the greatest defeat of all social disciplines at moments when states and leaders base their actions in feelings, purely individual ideas and moral character. Individuals enter the historical arena, making decisions within the framework of a subjective understanding of the world around them, intellectual abilities or corporate interests.
Conceptualisation, at least on an analytical or on an intuitive level, will be possible later – when the dust of battles has somewhat settled, and the theorists will have firm support in the person of the winners, whose interests will become the basis of a new international order. It has always been like this – the science of international relations has consistently followed practice, guided by only one goal – to understand why this or that power, in the end, benefitted the most from the consequences of a general tragedy. In our case, however, this won't happen, or at least not soon. Until then, any aspirations to understand what is really happening in international politics will end up with rather monotonous judgments, the only difference between which is how open is the attempt to interpret reality in favour of the interests of one of the fighting parties.
Each political scientist becomes a soldier of his country, and the space for relatively impartial analysis disappears – even those who claim to be impartial inevitably finds themselves within the framework of an interpretation that serves the interests of one of the warring parties. The chroniclers would be relatively independent amid modern conditions, however, the facts now are a very relative thing, easily amenable to extremely convincing falsification. Even playing the role of a holy fool is impossible – in conditions where shells whistle overhead, his innocent bleating always turns out to promote the advantages of one of the opponents. Like the light of the sun or the direction of the wind.
In fact, any of our reasoning that purports to reflect an abstract "understanding of reality" becomes like this. The fact is that we still find examples for comparison in the historical experience which are also the most comfortable for one of the parties participating in the current conflict. Regrets about the collapsed world order or globalization are, of course, humanly understandable. However, they first inevitably send us in the direction of searching for ways to restore something like the lost era, and its illusion of relatively evenly distributed prosperity. This, we agree, fully reflects the interests of the Western countries and is somewhat inconsistent with the way Russia, China and most developing countries would like to see the world. Second, even our conceptual apparatus and categories, which technically have the possibility to construct so-called ideal schemes of the future, were formed within the framework of the international order, where for 500 years a rather narrow group of powers occupied the leading positions. Therefore, when speaking of the need to restore order, we are already at risk of becoming defenders of the interests of status quo powers – our categorical apparatus is still practically undeveloped in terms of a different, more just, from our point of view, international order.
It is not surprising that in a situation where thinking about foreign policy and international relations is a more common and ancient profession, fellow intellectuals have overnight turned into mouthpieces of information warfare. It is sad to read the comments of colleagues representing the realist direction of the science of international politics in the United States: the overwhelming majority of their opponents have completely lost the ability to take any critical view of the behaviour of their homeland and its closest allies. In other words, American, and Western in general, political science has clearly defined which side of the front it is fighting on and will be able to return to a more balanced discussion only after the active phase of the confrontation between the powers is over.
The use of the existing theoretical apparatus for assessing the international reality resembles a funny anachronism, no matter which of the theories we turn to. The reason is that they are also the product, first and foremost, of a specific and geographically localised historical experience, and only secondly of attempts to subordinate social activity to some ideal schemes based on our ideas about universal morality. Powers representing such a variety of political civilizations have now entered a world arena that one cannot rely on, including a systematic understanding of the nature of relations between them. All existing theories were created in a very simple world, where it was always easy to understand the basis of the position of a state within the framework of social relations of its kind.
Each of the nation-specific ways of interpretation cannot claim to be more than a systematisation of worldviews inherent in an individual, rather unique, culture. It is, of course, useful to create, for example, a Russian theory of international relations amid such conditions. First, it will somewhat reduce our dependence on Western concepts, which is extremely good in itself. Second, moving along this path will allow one to understand yourself a little more. This is especially important for Russia, since awareness of self-worth for our political culture is much more important than external recognition. However, in terms of being able to understand international politics in general, we still will not get very far – we will just become the authors of another original view.
Finally, practically all powers whose capabilities are sufficient to pose a potential threat to life on the planet, do not now even have a relatively formed idea of their own ideal future. The Americans are trying to pretend that the return of hegemony over the world will solve their internal development problems. However, this approach causes concern in principle, since moving forward while looking behind you is liable to lead to a fall. Russia is also in search of a state where it can feel self-worth, and the conflict with the West is, in addition to eliminating military-political imbalances, the basis for a better understanding of itself, outlining the image of the future in conditions where it is no longer possible to continue life in the old way. Of all the great powers, only China confidently says that it knows what future it is aiming for. But here, too, we have reason to think that the Celestial Empire is only approaching the need to provide answers to questions about a suitable position for it in world politics and economics.
The position of Europe is dramatic. It is aware of its rapidly declining strength and is increasingly choosing the lesser of two geostrategic evils, from the point of view of the modern European elite. Such behaviour poses a challenge to diplomats, since the choice of the European elite consists of a conscious rejection of international agency of their countries. Under such conditions, not only our ability to discuss international politics seriously in an academic audience freezes, this politics is itself entering a peculiar and very static mode of operation. In fact, it only seems to us that now history is developing rapidly – in fact, it has stopped, and its millstones continue to idle, grinding tens of thousands of human lives.
From our partner RIAC
The New High Seas Treaty: Takeaways and answering the hard questions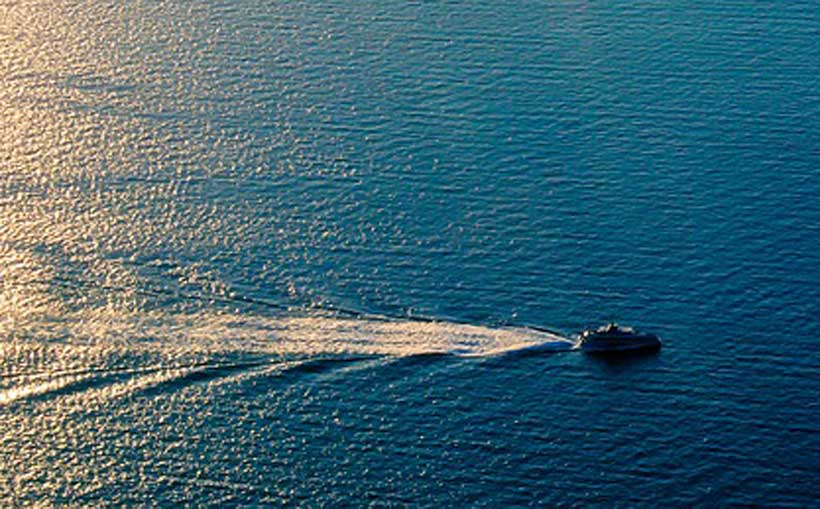 On 04 March, Rena Lee, President of the UN Intergovernmental Conference on Marine Biological Diversity of Areas Beyond National Jurisdiction (BBNJ), announced that "the ship has reached the shore," referring to the last compromise and successfully negotiated to stumble block of this historic treaty, which marked the apogee of over two decades of negotiations to protect the ample internationally ungoverned space of the ocean. The last time the countries came together to gather political will during geopolitical tensions to protect biodiversity was on 01 December 1959 during the cold war to declare Antarctica a place for peace and science.
Four Takeaways
The draft agreement of the 'The New High Seas Treaty' emphasises the need to address the planet's largest unregulated biosphere for the sustainable use of resources and biodiversity protection. It covers the expansive portion of the ocean beyond national boundaries and will provide a legal framework for designating vast marine protected areas (MPAs) to protect against marine life degradation and sharing of resources. It is necessary to identify, monitor and regulate vulnerable areas to address the commitment of protecting 30 Percent by 2030 endorsed by COP 15 in the Kunming-Montreal Global Biodiversity Framework in December 2022. Exit options and other unique provisions for the Arctic or China Sea and other geopolitically tense areas are also mentioned to avoid disagreements and conflicts within the agreement.
The stumbling block of this treaty was how to appropriately share marine genetic resources (MGR) and wealth, which separated the Global South and North. Due to their potential for application in pharmaceuticals and cosmetics, MGR, which are made up of the genetic material of bacteria, corals, krill, seaweed, and deep-sea marine sponges, are gaining more scientific and commercial interest.
The agreement is legally binding and establishes a new global authority for the high seas, complete with an executive body called "COP," a secretariat, and a scientific council. It is based on certain principles and approaches like the polluter-pays principle, the principle of the common heritage of humankind, the freedom of marine scientific research, and other freedoms of the high seas.
In addition, an approach for maintaining and restoring ecosystem integrity, including the carbon cycling functions that support the ocean's role in climate while also increasing ecosystems' resilience, is practiced. Signatories are also tasked with conducting environmental impact assessments before exploitation, exchanging marine technology with other littoral states, and monitoring the space for other threats.
What are the High Seas and the threats present on them?
States currently govern up to only 200 nautical miles of seas from their coasts, delineated by the UN Convention on the Law of the Sea (UNCLOS). But beyond the nautical boundaries are the high seas, which only one percent are protected. States have access to freedoms, including the right to overfly, navigate, and install underwater cables. The high seas cannot be the subject of any claims to sovereignty. Once expressed as desolate, it is now considered a treasury of rich biodiversity and marine resources. However, they are being exploited by technological advances enabling them to deplete fisheries and seabed minerals. Deep-sea ecosystems may change or be destroyed by machine-aided excavation and gauging of the ocean bottom. As a result, there will be a loss of species in addition to fragmentation or loss of the structure and functionality of the ecosystem.
Increasing cargo ship transportation and their Bilge Dumping practices also threaten the open ocean. Bilgewater, which gathers in the bottom of a ship, is a mixture of fluids from the engine room and other potentially harmful materials like lubricants, cleaning agents, and metals like lead and arsenic. It is expensive to process this oily effluent, whether by treating it to eliminate contaminants or by discharging it at the port. Some ships simply dump it into the ocean with portable pumps, which can be a significant hazard to marine life, to save operational expenses.
Another threat in the high seas is the Great garbage patch, which carries and culminates tonnes of plastic debris released through river exits. They are carried and formed by ocean currents and "gyres." There are five gyres in the ocean. One in the Indian Ocean, two in the Atlantic Ocean, and two in the Pacific Ocean. Garbage patches of differing sizes are located in each gyre. Cleaning up these garbage heaps and systematically disposing of them is a heinous task.
In addition, Climate change is heating the oceans, which may result in a mass extinction of marine life like the Permian Extinction experienced 250 million years ago, which extinguished 90 percent of marine species. The oceans have mitigated the worst of climate change by absorbing 90 percent of the heat caused by global warming and providing us with 50 percent of the oxygen.
What are the existing treaties on High Seas, and what are their issues?
About 20 international organisations oversee human activity in the high seas in accordance with UNCLOS, although their authority is constrained. In the shipping industry, for instance, the International Maritime Organization is in charge of safety and pollution control, whereas regional fisheries management organisations are in charge of particular fish populations. Yet, a lot of marine species migrate and regularly switch between various environments into the wild ocean which are unprotected from human activities.
The International Seabed Treaty is less concerned with conserving the environment and more interested in advancing the ultimate extraction of valuable mineral accretions from the seabed. Exploratory mining licences have never been denied. The contracting entity does environmental impact assessments; they are not independently verified and investigated. The ISA dismisses the worries of environmental groups like Greenpeace about defending the seabed from similar mining in the future or from the several very detrimental environmental side effects that would be involved.
What does the treaty pose to International Security?
First, an increased presence of private players. The implementation process of the treaty will see an increased presence of private maritime players as the agreement does not apply to the Navy warships. However, they are expected to behave reasonably with the agreement. Ocean conservation is currently led by non-governmental organisations funded by philanthropists, bureaucrats, and governments.
Second, increased monitoring and surveillance. To assess environmental impacts, monitor and traffic control ships, and provide constant surveillance over an expansive area will require advanced remote sensing and imaging technologies. There will be a need for marine spatial analysis and planning to track human activities and the ecosystem. New marine technologies must be exchanged between the developing and developed states to explore the deep ocean and seabed's for research and exploitation. Increased monitoring will be a critical challenge for the littoral states to move their submarines in stealth and secrecy.
Third, potential for new marine resource-induced conflict. Though the agreement states that the marine samples and genetic coding will be shared, it does not mention who can further exploit the resources and with whom it shares. Does it share with the states involved in the exploration or those proximate to the resource.? Here, Global North faces the question of the free-riding problem and whom to free-ride its services.
Political Philosophy: An Attribute of a Superpower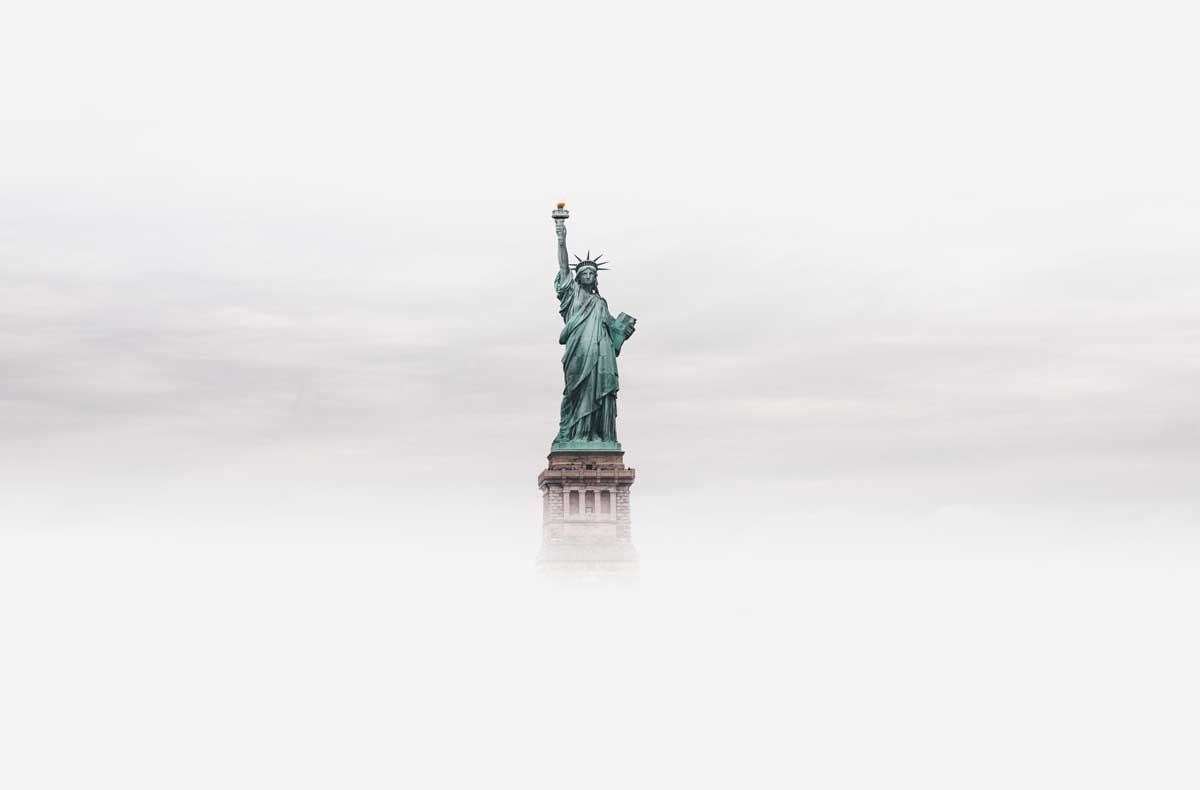 In the modern science of international relations, defining the essential features of modern superpowers has remained a bone of contention. What makes a true superpower stand above the rest? Is there a universal set of traits that distinguishes a few leaders from many outsiders? Until now, the key criteria for a "superpower" have mainly been considered by scholars in a material way.
A superpower must have economic potential that far exceeds that of other countries, military power, critical technologies, a developed scientific and industrial base, and human capital. The totality of such material opportunities provides measurable, albeit not controversial, criteria for ranking countries. The situation with non-material factors is much more complicated. Their quantitative measurement is difficult, if not impossible. Their assessment is too subjective and potentially vulnerable to distortion. Whose culture is stronger? Whose ethics are correct? Whose value system is better? Such questions lead to value-oriented disputes, but do little to distinguish the superpowers from other players in the international arena. Meanwhile, this is where one of the most important criteria lies.
We can suggest that a noticeable difference between a superpower and other states, along with the superiority of material factors, is the presence of a systemic and consistent political philosophy of international relations. The superpower offers its own unique view of how exactly the world should be arranged, according to what rules it should exist, what its goal is, and why this particular superpower is legitimate in its role. Moreover, political philosophy is neither a set of slogans and clichés, nor a pretty wrapper or simulation. It is neither an ideology nor a utopia. All of the above may be derived from political philosophy, but not exhaust its content. We are talking about a special interpretation of key political concepts in relation to international relations—power, authority, justice, equality, etc. Such an interpretation should be based on a deep intellectual tradition and one's own practical experience, which make the arguments of the proposed political-philosophical doctrine convincing both for oneself and for others.
Can a country represent a value only due to material factors? Undoubtedly. Ultimately, the state can concentrate significant power and live exclusively in accordance with the principles of realism, pursue a pragmatic policy, advance its material interests, and achieve dominance where possible. However, bare realism will sooner or later mark the boundaries of legitimacy. The dominance of the bayonet and the purse strings will have shaky ground without a clear understanding of why and for what it exists.
Can a country broadcast an influential political philosophy while lagging behind materially? Also definitely. At a certain moment, it can be a model of stoicism or heroism, a carrier of innovative and attractive ideas. But without a material base, there is a risk that these will just remain hot air, remaining good wishes alone.
It is noteworthy that there are surprisingly few countries that have material power and at the same time have their own political philosophy. It would seem that creating a political-philosophical doctrine is much easier than designing a missile or a nuclear bomb. One can unite "smart people", edit the results of their "brainstorming", write basic works, and make manuals for propagandists—that's all. In fact, many of these creations crumble and get lost in the information noise. There are single copies in the hands of single carriers—the same superpowers.
Does the political philosophy of a superpower need to be "sovereign"? Should it be based only on the nation's intellectual tradition? Certainly not. It is extremely difficult to find exceptionally original political and philosophical doctrines with global influence. As a rule, we are talking about a mixture of universal ethical principles, categories of such major political and philosophical doctrines as liberalism, socialism or conservatism, nationally specific views and principles, and even religious doctrines such as Christianity or Islam.
In the modern world, only two countries can be distinguished which combine both significant material potential and their own political philosophy: the US and China.
The politico-philosophical core of the United States is well known and widely replicated at all levels, from university essays and textbooks to propaganda videos and social media posts. It is based on liberal principles with their appeal to the supremacy of the human mind, the idea of "negative freedom", justice as fairness, equality of opportunity within the framework of uniform rules, as well as the ideas of democracy derived from them as the optimal form of government and the market as a means of organizing the economy. This political and philosophical code is a product of the European enlightenment and the specific experience of organising the internal life of European countries, which was embodied on the basis of American political experience and multiplied by their material strength. The European roots of US political philosophy have allowed it to easily take root in the soil of numerous Western countries, although in some places it contradicts individual interpretations "on the ground". It is also important that there is a powerful modernist potential in such a political philosophy. The political philosophy of the United States and the modern West in general is a philosophy of emancipation, liberation and reason-based progress.
The political-philosophical core of the People's Republic of China is much less well known, simply because Beijing has not strived to actively promote it abroad. The political philosophy of China has long remained largely nationally oriented. However, it has a systemic and deeply reflected character, which yields a high potential outside the PRC. It is based on a view of international relations as a non-zero sum game, the idea of the collectivity of international relations, and a departure from rivalry as the leitmotif of world politics. Modern Chinese political philosophy's powerful Marxist element gives it a modernist potential, combined with the experience of solving the key problems of China itself. It combines the ideas of people's democracy with successful experience in solving the problem of poverty, overcoming backwardness, and reducing the sharpness of social inequality. In the modern world, China appears as a country whose ideas have been tested in practice. Yes, many successes have been made possible by integration into the Western-centric global economy. But here, too, China pursues its own philosophical line—a non-zero sum game, borrowing Western experience and combining it with Chinese traditions. Marxism is one example of a Western doctrine which China has used to its advantage.
Will there be a clash between American and Chinese political philosophies? Most likely, yes, because China is increasingly perceived in the US as a long-term threat. China avoids copying and mirroring the American allegations against itself by promoting the idea of a non-zero-sum game and thereby turning its political philosophy into an even more visible alternative. One can argue for a long time about what is primary in the contradictions of the powers—material factors or ideas? Obviously, if necessary, differences of ideas can be used for political mobilisation and the consolidation of allies. The more systematic such ideas are, the easier it is to draw dividing lines.
Are the political philosophies of the US and China self-sufficient for them? No. Both the US and China combine their political philosophies with the principles of realism. Like many other players, they proceed from the risk of worst-case scenarios and prepare for them, accumulating resources for mutual deterrence. However, political philosophy allows you to maintain the global legitimacy of your influence or to claim it.
Does Russia have its own political philosophy? The answer so far is rather negative. Russia has returned in its foreign policy to the principles of realism, which was already an achievement for its time. But it is too early to talk about a systemic and deeply developed political philosophy. There is a set of still-fuzzy, sometimes contradictory ideas and concepts, as well as their interpretations and slogans derived from them. The system of Russian views clearly lacks modernist potential. The question of whether it is necessary in itself can be a matter of debate, but it is clearly built into the system of views of the United States, China and smaller powers. Russia has recent experience in the collapse and loss of its political and philosophical project, which began long before the collapse of the USSR. Perhaps it is the Soviet experience that continues to yield a persistent and unconscious allergy to political philosophy. It is also possible that both the US and China, at some point, will also face the same problem that the Soviet Union experienced—the separation of their doctrine from the real state of affairs. Perhaps, a lack of political philosophy is now Russia's advantage. Russia will develop its own unique experience, which will allow it to avoid the mechanical copying of other people's ideas, mixing them in its own practice. The maturation of political philosophy takes time, as does the cultivation of its material base.
From our partner RIAC