European concerns over data privacy decline- Report
A new report by IE University's Center for the Governance of Change (CGC) highlights profound shifts in European sentiments to technological change, particularly in light of the Covid-19 pandemic. To discuss the findings, a live webinar was held on June 1st which included a panel of experts and research contributors.
European Tech Insights 2020 is the second edition of a report by the CGC that focuses on European perceptions of technology and the future. The survey was conducted in January this year, and then again in April, involving 2,883 different respondents from 11 countries.
In his opening remarks for the online event, Diego del Alcázar, the co-chair for the CGC and executive vice-president of IE University, wanted people to know that this year the information had even greater relevance and resonance.
"Given the Covid-19 situation, we have been able to include data on the impact of this year's disruption, making this survey of maximum interest," he said.
The second round of questions was conducted in 4 countries, those considered the hardest hit by the pandemic at the time: Spain, Italy, and for comparison, China and the United States.
Questions related to topics such as the future of work and automation, the growth and regulation of technological companies, the gig economy, global supply chains, and climate change.
Some of the Key Findings
While the researchers compiled a list of the key findings, 3 areas in particular received focused attention during the discussions of the webinar.
Concern for data privacy has decreased
In Italy and Spain, 79% and 67% of people respectively support a Chinese-style restrictive tracking system, something that many people might find surprising. Additionally, after COVID-19 arrived in Europe, the number of citizens who agree to share their personal data for health reasons has grown by an additional 11% in Spain and 13% in Italy.
Support for laws limiting automation has increased
After the onset of the pandemic, support for limiting automation doubled in China, from 27% to 54%, and there was a 33% increase in Spain. The researchers suggested that anxiety over a weakening job market is a likely explanation.
Europeans favour regulation and higher taxes for Big Tech companies
Europeans are increasingly concerned about the big tech giants: 31 % of Europeans believe that governments should limit the size or even deescalate companies like Google, Apple, Facebook, and Amazon because "they are bad for competitiveness and democracy."
A further 45% of Europeans find it "ethically regrettable" to use services like Uber and Deliveroo due to the way these companies treat their workers. More than half of these respondents are in favour of forcing such companies to comply with the same work regulations as traditional companies.
Expert discussion
Privacy and freedom of movement
"The first thing that we found is that Covid-19 is decreasing concerns about privacy. We saw clear support for a Chinese-style tracking system…[which] entails a significant degree of restriction of freedom of movement, but also surveillance of personal information," one of the authors of the report, the webinar animator and academic director of the CGC, Dr Oscar Jonsson explained.
Another finding was that the pandemic has made people more willing to reduce their privacy for either growth or for public safety reasons: questions were framed around job creation or security concerns, such as combatting terrorism.
Data privacy seems to be something that is very easily conceded, explained another of the report's authors, Dr Carlos Lastra-Anadón, who is assistant professor at the School of Global and Public Affairs, and research coordinator of the CGC.
Doctor Lastra believed that when you are talking about how more data might help to grow the economy or to enhance public safety, people seem to have become less concerned about privacy.
"Whether this is a permanent change or not, is hard to say. My take is that the concern about data privacy is something that is rather abstract. It's like dessert: optional, particularly for young people," he said.
"As soon as things get serious, it's basically the first thing that goes away," he said, adding that he would be surprised if the public continued to be concerned over the next few years about data privacy.
Automation
Certain disparities are present in the data regarding automation. While Europeans under 55 show a willingness to limit automation to safeguard jobs, those over 55 are less worried, and in fact the majority of them are against such legislation.
Most European countries are split with the exception of France, where a strong majority of citizens, some 59% of them, are "very willing" to limit automation.
These attitudes have notably shifted in some of the countries worse affected by the pandemic.
"What I found particularly interesting to see was the change in sentiment in China…on a backdrop of an economy that has expanded enormously, in large part, due to manufacturing and the adoption of robots," Dr Carl B. Frey, an economist, economic historian, and contributor to the report, explained during discussion.
Creative destruction in employment can be an extremely painful process for society, especially if it coincides with other issues, Dr Frey explained, adding that naturally "during recessions and economic downturns, sentiments towards automation tend to become more sour."
Regulation on Big Tech
On attitudes towards large technology companies, the researchers said that they had seen a very interesting difference between the US and China, where most of the big tech companies are located, as compared to Europe, which has an ongoing problem with the lack of big technology companies.
In Spain and Italy, the survey found that there was majority support for taxing big tech companies in order to finance the economic recovery after Covid-19. On the other hand, in the US and China, respondents believed that either all companies should share in the burden, or there should not be additional taxes imposed in order to manage the economic fallout.
"In general, Europeans were more willing to regulate, limit, deescalate tech than the Chinese and the US," summarised Dr Oscar Jonsson.
Europeans not having any of the large tech companies means that they are more eager to tax and regulate them than the Chinese and the Americans are, Dr Frey observed.
"And I think that that's only natural: the asymmetries when it comes to tech companies mean that different places have very different stances and attitudes on them," he said.
When asked if he thought that regulation was something that might be preventing the development of large, successful technology companies in Europe, Dr Frey expressed scepticism.
COVID-19 could see over 200 million more pushed into extreme poverty
An additional 207 million people could be pushed into extreme poverty by 2030, due to the severe longterm impact of the coronavirus pandemic, bringing the total number to more than a billion, a new study from the UN Development Programme (UNDP) has found.
According to the study, released on Thursday, such a "high damage" scenario would mean a protracted recovery from COVID-19, anticipating that 80 per cent of the pandemic-induced economic crisis would continue over a decade.
Not a foregone conclusion
The gloomy scenario, is however, "not a foregone conclusion".
A tight focus on achieving the Sustainable Development Goals (SDGs), could slow the rise of extreme poverty – lifting 146 million from its grip – and even exceed the development trajectory the world was on before the pandemic, UNDP said.
Such an ambitious but feasible "SDG push" scenario would also narrow the gender poverty gap, and reduce the female poverty headcount, even taking into account the current impacts of the COVID-19 pandemic, the agency added.
A "Baseline COVID" scenario, based on current mortality rates and the most recent growth projections by the International Monetary Fund, would result in 44 million more people living in extreme poverty by 2030 compared to the development trajectory the world was on before the pandemic.
COVID-19 'a tipping point'
Achim Steiner, UNDP Administrator, highlighted that the COVID-19 pandemic is a "tipping point" and the future would depend on decisions made today.
"As this new poverty research highlights, the COVID-19 pandemic is a tipping point, and the choices leaders take now could take the world in very different directions. We have an opportunity to invest in a decade of action that not only helps people recover from COVID-19, but that re-sets the development path of people and planet towards a fairer, resilient and green future."
The concerted SDG interventions suggested by the study combine behavioural changes through nudges for both governments and citizens, such as improved effectiveness and efficiency in governance and changes in consumption patterns of food, energy and water.
The proposed interventions also focus on global collaboration for climate action, additional investments in COVID-19 recovery, and the need for improved broadband access and technology innovation.
The study was jointly prepared by UNDP and the Pardee Center for International Futures at the University of Denver. It assesses the impact of different COVID-19 recovery scenarios on sustainable development, and evaluates multidimensional effects of the pandemic over the next ten years.
Cut fossil fuels production to ward off 'catastrophic' warming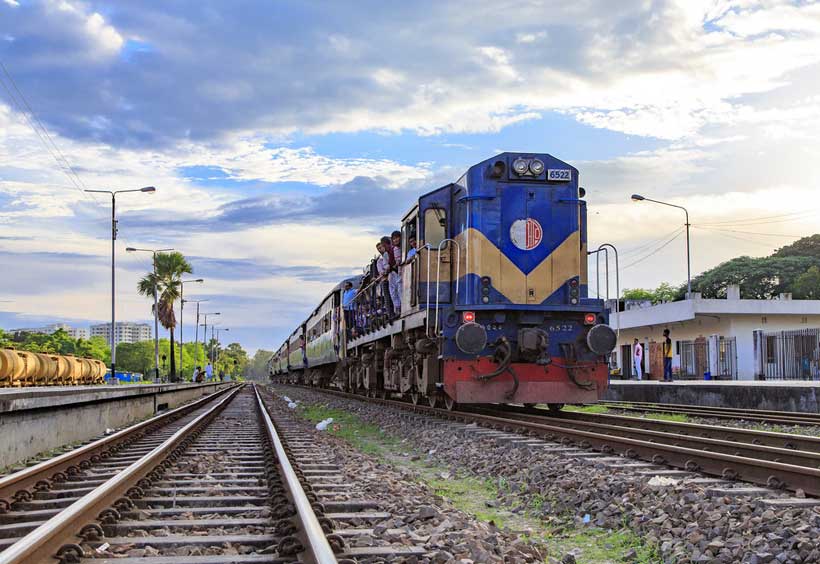 Countries must decrease production of fossil fuels by 6 per cent per year, between 2020 and 2030, if the world is to avert "catastrophic" global temperature rise, a new UN-backed report has found.
Released, on Wednesday, in the shadows of the coronavirus pandemic, the Production Gap Report also revealed that while the pandemic and resulting lockdowns led to "short-term drops" in coal, oil and gas production, pre-COVID plans and post-COVID stimulus measures point to a continuation of increasing fossil fuel production.
"As we seek to reboot economies following the COVID-19 pandemic, investing in low-carbon energy and infrastructure will be good for jobs, for economies, for health, and for clean air," said Inger Andersen, Executive Director of UN Environment Programme (UNEP).
"Governments must seize the opportunity to direct their economies and energy systems away from fossil fuels, and build back better towards a more just, sustainable, and resilient future."
The Production Gap Report, produced jointly by research institutions – Stockholm Environment Institute (SEI), International Institute for Sustainable Development (IISD), Overseas Development Institute, and E3G – and UNEP, measures the "gap" between the aspirations of the Paris Agreement on climate change and countries' planned production of coal, oil, and gas.
The report also comes at a potential turning point, according to the author organizations, as the global pandemic prompts unprecedented government action – and as major economies, including China, Japan, and the Republic of Korea, have pledged to reach net-zero emissions.
'Recover better together'
The 2020 edition found that the "production gap" remains large: countries plan to produce more than double the amount of fossil fuels in 2030 than would be consistent with a 1.5-degree Celsius temperature limit.
UN Secretary-General António Guterres said that the report showed "without a doubt" that the production and use of fossil needs to decrease quickly if the world is to achieve Paris Agreement goals.
"This is vital to ensure both a climate-safe future and strong, sustainable economies for all countries – including those most affected by the shift from grey to green," he said.
"Governments must work on diversifying their economies and supporting workers, including through COVID-19 recovery plans that do not lock in unsustainable fossil fuel pathways but instead share the benefits of green and sustainable recoveries. We can and must recover better together."
Use COVID-19 recovery plans
The report outlined key areas of action, providing policymakers with options to start winding down fossil fuels as they enact COVID-19 recovery plans.
"Governments should direct recovery funds towards economic diversification and a transition to clean energy that offers better long-term economic and employment potential," said Ivetta Gerasimchuk, report co-author and lead for sustainable energy supplies at IISD.
She also highlighted that the pandemic-driven demand shock and the plunge of oil prices this year once again demonstrated the vulnerability of many fossil-fuel-dependent regions and communities.
"The only way out of this trap is diversification of these economies beyond fossil fuels," Ms. Gerasimchuk added.
A 'clear' solution
The report also urged reduction of existing government support for fossil fuels, introduction of restrictions on production, and stimulus funds for green investments.
Michael Lazarus, report co-author and the head of SEI's US Center, underscored "research is abundantly clear, we face severe climate disruption if countries continue to produce fossil fuels at current levels, let alone at their planned increases."
"The research is similarly clear on the solution: government policies that decrease both the demand and supply for fossil fuels and support communities currently dependent on them. This report offers steps that governments can take today for a just and equitable transition away from fossil fuels."
COVID-19's impact on wages is only just getting started
Global pressure on wages from COVID-19 will not stop with the arrival of a vaccine, the head of the International Labour Organization (ILO) warned on Wednesday, coinciding with a major report showing how the pandemic had slowed or reversed a trend of rising wages across the world, hitting women workers and the low-paid hardest.
"It's going to be a long road back and I think it's going to be turbulent and it's going to be hard", said ILO Director-General Guy Ryder, as he announced the findings of the ILO's flagship Global Wage Report, which is published every two years.
'Extraordinary blow'
Except for China, which was bouncing back remarkably quickly, most of the world would take a considerable period of time to get back to where it was before the pandemic, which had dealt an "extraordinary blow" to the world of work almost overnight.
"The aftermath is going to be long-lasting and there is a great deal, I think, of turbulence and uncertainty," Mr. Ryder said. "We have to face up to the reality, at least a strong likelihood that… as wage subsidies and government interventions are reduced, as they will be over time, that we are likely to face continued downward pressure on wages."
But he added that it was unlikely and in many ways undesirable that the world should simply try to return to how it was before the coronavirus struck.
Cruel revelation
"This pandemic has revealed in a very cruel way, I have to say, a lot of the structural vulnerabilities, precariousness, that is baked into the current world of work. And we need to take the opportunity – it's almost indecent isn't it, to speak of opportunity arising out of this mega global tragedy of the pandemic? – but we do have to extract from it, the types of opportunities that allow us to think about some of the fundamentals of the global economy and how we can, in the bounce back process, make it function better."
The Global Wage Report showed how the pandemic has put pressure on wages, widening the gap between top earners and low-wage workers, with women and the low-paid bearing the brunt.
After four years when wages grew on average, by 0.4-0.9 per cent annually in advanced G20 economies and 3.5-4.5 per cent in emerging G20 economies, wage growth slowed or reversed in two-thirds of countries for which recent data was available.
Low-wage job disaster in the US
But the figures only reflect wages for those who have jobs, and in some countries, such as the United States, so many low-paid workers had lost their jobs that average wages appeared to have risen, a misleading picture.
The damage could have been worse if governments and central banks had not stepped in to dissuade companies from laying off workers during the pandemic lockdowns, the ILO report said. It said such measures had allowed millions of wage earners to retain all or part of their incomes, in contrast to the impact of the global financial crisis a decade ago.
'Constructive social dialogue'
But for economies to start returning towards sustained and balanced growth, incomes and aggregate demand would need to be supported and enterprises would have to remain successful and sustainable.
"Constructive social dialogue will be key to success in achieving this goal", the ILO report said.