European concerns over data privacy decline- Report
A new report by IE University's Center for the Governance of Change (CGC) highlights profound shifts in European sentiments to technological change, particularly in light of the Covid-19 pandemic. To discuss the findings, a live webinar was held on June 1st which included a panel of experts and research contributors.
European Tech Insights 2020 is the second edition of a report by the CGC that focuses on European perceptions of technology and the future. The survey was conducted in January this year, and then again in April, involving 2,883 different respondents from 11 countries.
In his opening remarks for the online event, Diego del Alcázar, the co-chair for the CGC and executive vice-president of IE University, wanted people to know that this year the information had even greater relevance and resonance.
"Given the Covid-19 situation, we have been able to include data on the impact of this year's disruption, making this survey of maximum interest," he said.
The second round of questions was conducted in 4 countries, those considered the hardest hit by the pandemic at the time: Spain, Italy, and for comparison, China and the United States.
Questions related to topics such as the future of work and automation, the growth and regulation of technological companies, the gig economy, global supply chains, and climate change.
Some of the Key Findings
While the researchers compiled a list of the key findings, 3 areas in particular received focused attention during the discussions of the webinar.
Concern for data privacy has decreased
In Italy and Spain, 79% and 67% of people respectively support a Chinese-style restrictive tracking system, something that many people might find surprising. Additionally, after COVID-19 arrived in Europe, the number of citizens who agree to share their personal data for health reasons has grown by an additional 11% in Spain and 13% in Italy.
Support for laws limiting automation has increased
After the onset of the pandemic, support for limiting automation doubled in China, from 27% to 54%, and there was a 33% increase in Spain. The researchers suggested that anxiety over a weakening job market is a likely explanation.
Europeans favour regulation and higher taxes for Big Tech companies
Europeans are increasingly concerned about the big tech giants: 31 % of Europeans believe that governments should limit the size or even deescalate companies like Google, Apple, Facebook, and Amazon because "they are bad for competitiveness and democracy."
A further 45% of Europeans find it "ethically regrettable" to use services like Uber and Deliveroo due to the way these companies treat their workers. More than half of these respondents are in favour of forcing such companies to comply with the same work regulations as traditional companies.
Expert discussion
Privacy and freedom of movement
"The first thing that we found is that Covid-19 is decreasing concerns about privacy. We saw clear support for a Chinese-style tracking system…[which] entails a significant degree of restriction of freedom of movement, but also surveillance of personal information," one of the authors of the report, the webinar animator and academic director of the CGC, Dr Oscar Jonsson explained.
Another finding was that the pandemic has made people more willing to reduce their privacy for either growth or for public safety reasons: questions were framed around job creation or security concerns, such as combatting terrorism.
Data privacy seems to be something that is very easily conceded, explained another of the report's authors, Dr Carlos Lastra-Anadón, who is assistant professor at the School of Global and Public Affairs, and research coordinator of the CGC.
Doctor Lastra believed that when you are talking about how more data might help to grow the economy or to enhance public safety, people seem to have become less concerned about privacy.
"Whether this is a permanent change or not, is hard to say. My take is that the concern about data privacy is something that is rather abstract. It's like dessert: optional, particularly for young people," he said.
"As soon as things get serious, it's basically the first thing that goes away," he said, adding that he would be surprised if the public continued to be concerned over the next few years about data privacy.
Automation
Certain disparities are present in the data regarding automation. While Europeans under 55 show a willingness to limit automation to safeguard jobs, those over 55 are less worried, and in fact the majority of them are against such legislation.
Most European countries are split with the exception of France, where a strong majority of citizens, some 59% of them, are "very willing" to limit automation.
These attitudes have notably shifted in some of the countries worse affected by the pandemic.
"What I found particularly interesting to see was the change in sentiment in China…on a backdrop of an economy that has expanded enormously, in large part, due to manufacturing and the adoption of robots," Dr Carl B. Frey, an economist, economic historian, and contributor to the report, explained during discussion.
Creative destruction in employment can be an extremely painful process for society, especially if it coincides with other issues, Dr Frey explained, adding that naturally "during recessions and economic downturns, sentiments towards automation tend to become more sour."
Regulation on Big Tech
On attitudes towards large technology companies, the researchers said that they had seen a very interesting difference between the US and China, where most of the big tech companies are located, as compared to Europe, which has an ongoing problem with the lack of big technology companies.
In Spain and Italy, the survey found that there was majority support for taxing big tech companies in order to finance the economic recovery after Covid-19. On the other hand, in the US and China, respondents believed that either all companies should share in the burden, or there should not be additional taxes imposed in order to manage the economic fallout.
"In general, Europeans were more willing to regulate, limit, deescalate tech than the Chinese and the US," summarised Dr Oscar Jonsson.
Europeans not having any of the large tech companies means that they are more eager to tax and regulate them than the Chinese and the Americans are, Dr Frey observed.
"And I think that that's only natural: the asymmetries when it comes to tech companies mean that different places have very different stances and attitudes on them," he said.
When asked if he thought that regulation was something that might be preventing the development of large, successful technology companies in Europe, Dr Frey expressed scepticism.
Action on Trade is Necessary for Businesses to Unlock Net Zero Targets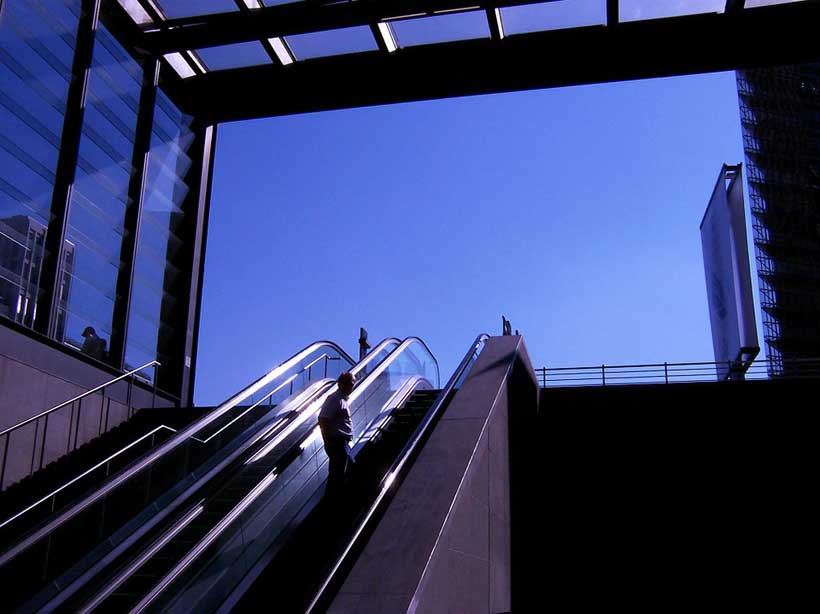 For businesses to reach their emission targets, the global trading system needs to adapt, and businesses are calling for the change.
These are the main findings of the Delivering a Climate Trade Agenda: Industry Insights Report released today by the World Economic Forum, in collaboration with Clifford Chance.
The six-month study is based on research and interviews with global companies, across sectors including transport, energy, manufacturing, and consumer goods. The objective of the research process was to identify necessary changes to the current global trade system and how to better incentivize and accelerate decarbonization. The resulting study outlines eight key actions that, if taken by governments and businesses, could make global trade a better enabler of climate action.
Sean Doherty, Head of International Trade and Investment said: "Traditionally, trade and climate policy-making has happened in separate silos. The urgency of the climate crisis calls for us to break down these silos through public-private cooperation in order to accelerate emissions reductions while achieving prosperity for all. The good news for policy makers is businesses are ready and willing to support this change."
Jessica Gladstone, Partner at Clifford Chance said: "International trade will play a key role in achieving a just transition to a low-carbon sustainable global economy. Businesses stand ready to lead in this transition, but governments can support by ensuring the right legislative and regulatory structures are in place. Our report explores global and domestic policy actions that can create climate-friendly trade that is fair, transparent, and has technology and innovation at its core."
Interviews revealed the following ways for trade to support businesses to decarbonize and grow sustainably:
Tariff reductions on key goods
Addressing non-tariff distortions in parallel
Phasing out fossil fuel subsidies
Building coherence around carbon-based trade policies
Supporting trade in digital and climate-related services
Encouraging climate-smart agriculture
Aligning trade agreements with climate commitments
Facilitating green investment
The chart below provides examples of how the global trading system can through continued dialogue between governments and the private sector put trade to the service of climate action.
The report includes a jointly-authored foreword by the World Trade Organization (WTO) Director General Ngozi Okonjo-Iweala and the United Nations Framework Convention on Climate Change (UNFCCC) Executive Secretary welcoming the insights from business. Major intergovernmental meetings will be held under both organisations in the last quarter of this year.
Business can take steps to encourage alignment of trade rules with climate action. The Forum is today launching a two-year work programme – titled Climate Trade Zero – to support public and private exchange on these issues as part of building a more sustainable trading system.
Many companies also recognized that the transition is taking place at different speeds and levels of intensity across countries and sectors. Interviewees highlighted the importance of providing support and incentives to developing countries, and to supply chain partners in developing countries, to undertake the investments necessary to reduce their emissions.
Appliance standards and labelling is highly effective at reducing energy use
Policies that introduce minimum efficiency performance standards and energy-consumption labelling on appliances and equipment have led to reduced power consumption, lower carbon emissions, and cost savings for consumers, according to analysis published today by the IEA and the 4E Technology Collaboration Programme (4E TCP).

The report's findings are drawn from nearly 400 evaluation studies covering 100 countries, including those with the longest running and strongest appliance policies, such as China, European Union, Japan and the United States.
"The findings from the study are important as they provide evidence that standards and labelling are highly effective policy instruments that bring benefits to consumers as well as lower emissions and lower energy demand," said Brian Motherway, the Head of Energy Efficiency at the IEA.
The study shows the policies have had significant positive impacts:
In countries with long-running policies, appliances are now typically consuming 30% less energy than they would have done otherwise.
In the nine countries/regions for which data were available, such programmes reduced annual electricity consumption by a total of around 1 580 terawatt-hours in 2018 – similar to the total electricity generation of wind and solar energy in those countries.
The programmes that have been operating the longest, such as those in the United States and the European Union, are estimated to deliver annual reductions of around 15% of their current total national electricity consumption. This percentage increases each year as more of the older, less-efficient stock is replaced with equipment that meets new higher efficiency standards.
These energy savings represent a significant financial boon for businesses and householders. In the United States alone, utility customers are now economising USD 60 billion each year, or USD 320 per customer.
Also, the United States, European Union and China together are avoiding annual CO2 emissions of more than 700 million tonnes, equivalent to the total energy-related emissions of Germany.
Well-designed policies encourage product innovation and lead to economies of scale, which reduces the cost of appliances even without accounting for the efficiency gains. For example, in Australia the sticker price of appliances has typically fallen 40% over the last 20 years, while average energy consumption has fallen by a third.
"The message is simple: expanding standards and energy efficiency labelling programmes makes the energy transition challenge easier, more affordable and become a reality," said Jamie Hulan, the Chair of the 4E TCP.
The IEA will continue to collaborate with 4E TCP to enhance and promote the use of such policies. 4E TCP is an international platform for fourteen countries and the European Union to exchange technical and policy information focused on increasing the production and trade in efficient end-use equipment.
Ahead of this November's COP26 Climate Change Conference, the IEA is working with the UK Government via the Super-Efficient Equipment and Appliance Deployment (SEAD) initiative to coordinate and improve international action on product energy efficiency. The United Kingdom is leading the COP26 Product Efficiency Call to Action, which aims to double the efficiency of key global products by 2030, initially focusing on four key energy-consuming products: air conditioners, refrigerators, lighting and industrial motors systems. The IEA is supporting the implementation of this work and helping expand the number of countries ready to make this commitment.
Global economy projected to show fastest growth in 50 years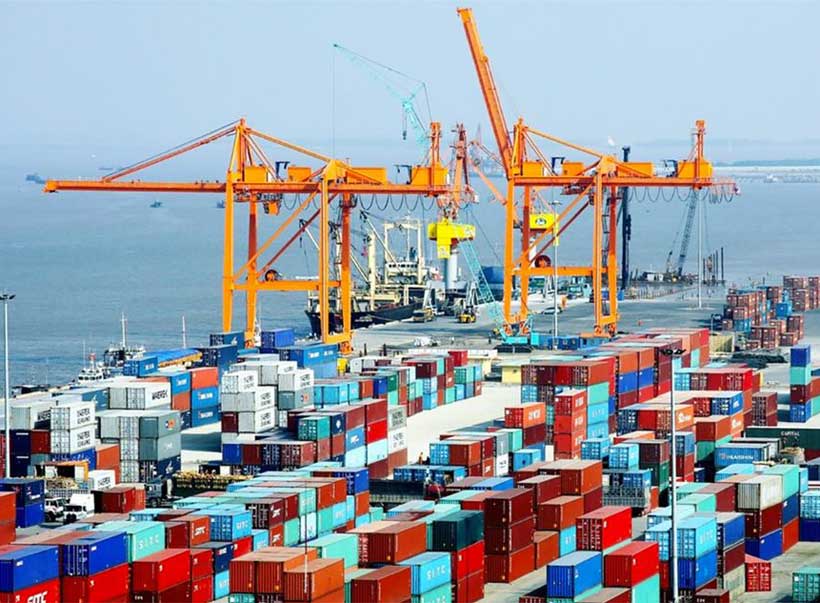 The global economy is expected to bounce back this year with growth of 5.3 per cent, the fastest in nearly five decades, according to the UN Conference on Trade and Development (UNCTAD).
In its new report released on Wednesday, the agency said that the rebound was highly uneven along regional, sectoral and income lines, however.
During 2022, UNCTAD expects global growth to slow to 3.6 per cent, leaving world income levels trailing some 3.7 per cent below the pre-pandemic trend line.
The report also warns that growth deceleration could be bigger than expected, if policymakers lose their nerve or answer what it regards as misguided calls for a return to deregulation and austerity.
Differences in growth
The report says that, while the response saw an end to public spending constraints in many developed countries, international rules and practices have locked developing countries into pre-pandemic responses, and a semi-permanent state of economic stress.
Many countries in the South have been hit much harder than during the global financial crisis. With a heavy debt burden, they also have less room for maneuvering their way out through public spending.
Lack of monetary autonomy and access to vaccines are also holding many developing economies back, widening the gulf with advanced economies and threatening to usher in another "lost decade".
"These widening gaps, both domestic and international, are a reminder that underlying conditions, if left in place, will make resilience and growth luxuries enjoyed by fewer and fewer privileged people," said Rebeca Grynspan, the secretary-general of UNCTAD.
"Without bolder policies that reflect reinvigorated multilateralism, the post-pandemic recovery will lack equity, and fail to meet the challenges of our time."
Lessons of the pandemic
UNCTAD includes several proposals in the report that are drawn from the lessons of the pandemic.
They include concerted debt relief and even cancellation in some cases, a reassessment of fiscal policy, greater policy coordination and strong support for developing countries in vaccine deployment.
Even without significant setbacks, global output will only resume its 2016-19 trend by 2030. But even before COVID-19, the income growth trend was unsatisfactory, says UNCTAD. Average annual global growth in the decade after the global financial crisis was the slowest since 1945.
Despite a decade of massive monetary injections from leading central banks, since the 2008-9 crash, inflation targets have been missed. Even with the current strong recovery in advanced economies, there is no sign of a sustained rise in prices.
After decades of a declining wage share, real wages in advanced countries need to rise well above productivity for a long time before a better balance between wages and profits is achieved again, according to the trade and development body's analysis.
Food prices and global trade
Despite current trends on inflation, UNCTAD believes the rise in food prices could pose a serious threat to vulnerable populations in the South, already financially weakened by the health crisis.
Globally, international trade in goods and services has recovered, after a drop of 5.6 per cent in 2020. The downturn proved less severe than had been anticipated, as trade flows in the latter part of 2020 rebounded almost as strongly as they had fallen earlier.
The report's modelling projections point to real growth of global trade in goods and services of 9.5 per cent in 2021. Still, the consequences of the crisis will continue to weigh on the trade performance in the years ahead.
For director of UNCTAD's globalization and development strategies division, Richard Kozul-Wright, "the pandemic has created an opportunity to rethink the core principles of international economic governance, a chance that was missed after the global financial crisis."
"In less than a year, wide-ranging US policy initiatives in the United States have begun to effect concrete change in the case of infrastructure spending and expanded social protection, financed through more progressive taxation. The next logical step is to take this approach to the multilateral level."
The report highlights a "possibility of a renewal of multilateralism", pointing to the United States support of a new special drawing rights (SDR) allocation, global minimum corporate taxation, and a waiver of vaccine-related intellectual property rights.
UNCTAD warns, though, that these proposals "will need much stronger backing from other advanced economies and the inclusion of developing country voices if the world is to tackle the excesses of hyperglobalization and the deepening environmental crisis in a timely manner."
For the UN agency, the biggest risk for the global economy is that "a rebound in the North will divert attention from long-needed reforms without which developing countries will remain in a weak and vulnerable position."