Canada leads push to safeguard world's oceans
World Oceans Day on June 8 is a time to celebrate and honour the oceans that feed us, regulate our climate, and generate most of the oxygen we breathe. They also serve as the foundation for much of the world's economy, from tourism and fisheries to international shipping. Careful management of this essential global resource is necessary for a sustainable future.
Every year, an estimated 8 million tonnes of plastic waste end up in the world's oceans from activities on land. Tackling marine plastic pollution is a priority, considering the impacts to economies, wildlife, and ecosystems. On World Oceans Day, we celebrate the efforts made worldwide to protect the marine environment.
Canada and the Ocean Plastics Charter
The Government of Canada is at the forefront of critical international efforts to protect the marine environment. As the country with the longest coastline in the world, Canada spearheaded the Ocean Plastics Charter under its G7 presidency in 2018.
"The health of our oceans is critical to reducing climate change, growing economies, supporting coastal communities and protecting ocean biodiversity and ecosystems. Plastic pollution knows no borders and requires global action. Through the Ocean Plastics Charter, Canada is partnering with governments, businesses, and organizations from around the world to move toward a sustainable and circular economy for plastics. Together, we are working towards a future of zero plastic waste," said Jonathan Wilkinson, Minister of Environment and Climate Change in Canada.
The charter outlines concrete actions to eliminate plastic pollution and recognizes the need for urgent action to address the impacts of marine litter on the health and sustainability of our oceans, seas, coastal communities, and ecosystems.
As of May 2020, 26 governments and 69 businesses and organizations have endorsed the Charter, committing to more sustainable approaches to produce, use, and manage plastic and reduce plastic pollution in the oceans.
In support of the charter, Canada has also committed Can$ 100 million (more than US$ 71 million) for developing countries to prevent plastic waste from entering the oceans, to address plastic waste on shorelines, and to better manage existing plastic resources.
National Action
To achieve its international commitments under the Ocean Plastics Charter, Canada is taking ambitious domestic action, which includes a vision to achieve zero plastic waste by 2030, whereby plastics stay in the economy – and out of the environment. Federal, provincial and territorial governments are working together to implement the Canada-wide Strategy on Zero Plastic Waste – a path forward to better prevent, reduce, reuse, recover, capture, and clean up plastic waste. By engaging with industry and other levels of government, Canada aims to recover 100 percent of all plastics by 2040.
The initial phase of the Canada-wide Action Plan on Zero Plastic Waste, launched in 2019, focuses on activities to increase the recovery of plastics in the economy. These include establishing consistent extended producer responsibility programs; providing support for innovations and infrastructure to better manage plastics; increasing the responsible use and recycling of single-use products; facilitating greening government operations and purchasing; and developing standards for recycled content in plastic products and bio-based plastic products.
A second phase under development this year will complete the set of actions to implement the strategy by improving consumer, business, and institution awareness; reducing waste and pollution from aquatic activities; advancing science; tackling debris in the environment; and continuing to contribute to global action.
Canada is among the 8 percent of countries in the world to ban toiletries containing plastic microbeads. Through sustainable procurement and reducing the use of unnecessary single use plastics at its events, meetings and in its operations, Canada has also committed to diverting 75 percent of its plastic waste from federal operations by 2030.
The Canadian government is also investing in robust science to address priority research gaps. Canada's Plastics Science Agenda and Plastics Science for a Cleaner Future are recent steps in investments in research to better understand the impacts of plastic pollution and support solutions across the value chain.
As another source of marine litter is lost fishing and aquaculture gear, the Sustainable Fisheries Solutions and Retrieval Support Contribution Program, a Can$ 8.3 million investment (from 2020-2022), supports the prevention and retrieval of so called ghost gear – discarded, lost or abandoned fishing and aquaculture gear. It will also support fish harvesters to acquire new gear technologies to reduce gear loss. This is the first fund of its kind that dedicates a significant source of funds specifically to combat ghost gear.
Partnering with UNEP
In 2017, Canada joined the United Nations Environment Programme (UNEP) Clean Seas Campaign. So far, over 60 countries have joined this campaign aimed at transforming habits, practices, standards, and policies around the globe to dramatically reduce marine litter and the harm it causes. This first engagement set the path to the creation of the Oceans Plastics Charter and Canada's national commitments and strategies.
Today, Canada supports the global efforts of UNEP to address marine litter through many avenues. One is the participation in the Ad Hoc Open-Ended Expert Group on Marine Litter and Microplastics, an outcome of the third UN Environment Assembly, to assess effective means to combat marine plastic litter and microplastics from all sources, and to examine options to strengthen multilateral action.
Canada is also part of the steering committee of the Global Partnership on Marine Litter for which UNEP provides the secretariat. The global partnership seeks to protect the global marine environment, human well-being, and animal welfare by addressing the global problem of marine litter. As part of this partnership, Canada supported the Caribbean region to develop educational materials, and engage stakeholders in strategic planning for advancing the regional marine litter action plan for the Caribbean. Canada also provided financial support to enable other countries to participate in the Basel Convention's Partnership on Plastic Waste meeting.
In March this year, UNEP and Canada signed a five-year agreement whereby Canada provides Can$ 3.1 million annually to the Environment Fund of UNEP, placing Canada among the top-10 contributors of core, flexible resources to UNEP in 2020.
Seven Key Principles for Implementing Net Zero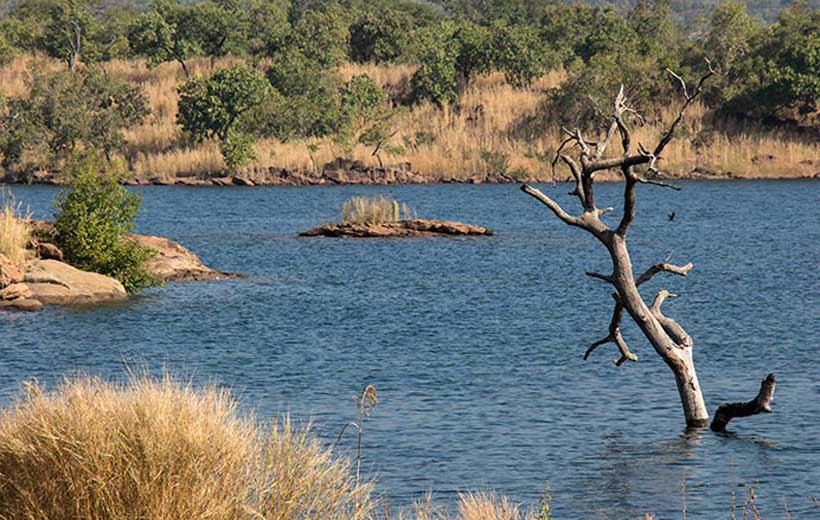 Meeting our shared goals for avoiding dangerous climate change requires a dramatic acceleration of progress towards clean growth and resilience. Over 120 countries have so far announced their intention to bring emissions to net zero by the middle of this century. As we look forward to COP26, this growing political consensus is a cause for optimism about the world's ability to reach the goals of the Paris Agreement. A tremendous amount of work is now needed to turn ambitions into reality.
With that in mind, Canada, the Czech Republic, Denmark, Estonia, Finland, France, Germany, Greece, Hungary, Ireland, Italy, Japan, the Netherlands, Poland, Portugal, the Slovak Republic, Spain, Sweden, Switzerland, the United Kingdom and the United States welcome the following Seven Key Principles for Implementing Net Zero, and we encourage the IEA Secretariat and Members to examine how the IEA, building on its key strengths, can best support the delivery of these principles, in close partnership with other relevant institutions:
Sustainable recoveries can provide a once-in-a-generation down payment toward net zero: As countries stimulate economies and build back after the Covid-19 pandemic, they also have an historic opportunity to jumpstart progress toward achieving net zero emissions. The IEA can further support governments to harness the transition to sustainable net zero energy systems as a driver of clean, sustainable growth and job creation.
Clear, ambitious and implementable net-zero-aligned roadmaps to 2030 and beyond are critical: Governments can increase international confidence in the transition by setting out national roadmaps for action over the next vital 10 years, which incorporate each country's diverse circumstances and utilise a variety of low-carbon technologies and options to enhance steady implementation. The IEA can further support governments across the IEA family in the development of net-zero-aligned roadmaps to 2030 and beyond, and provide necessary guidance and assistance to facilitate implementation.
Transitions will go faster when learning is shared: A wide range of real-world implementation challenges are holding back transitions, including meeting the energy needs of underserved populations and improving safe and sustainable energy access for the poorest and most vulnerable groups. The IEA's Clean Energy Transitions Programme is supporting governments across the IEA family to navigate the technical and economic transition risks and chart an actionable course towards a sustainable and inclusive energy system. Further enhancing mechanisms to share best practices, collaborate on technology, and provide targeted advice across the IEA family can help drive the pace of transition across the global energy system.
Net zero sectors and innovation are essential to achieve global net zero: Today's early stage technologies will likely need to contribute almost half of the emissions reductions required to set the world on an ambitious path to net zero. The development and deployment at scale of a range of climate-neutral energy technologies, combined with energy efficiency, can enable rapid, sustainable and deep energy transitions across all major energy use sectors – many of which involve complex value chains that cross national boundaries. Stronger, consolidated public-private mechanisms for international coordination are needed to accelerate innovation and deployment within sectors. The IEA can further enhance and improve its analysis of innovation and sector decarbonisation, and promote joint strategies and approaches across the IEA family, including coordination with other relevant international fora.
Mobilising, tracking and benchmarking public and private investment can be the fuel to achieve net zero: There is an urgent need to shift gears on climate-neutral energy investment to put the world on track for net zero. By 2030, the amount of investment required in electricity (generation and grid/storage) needs to rise to more than $1.6 trillion per year to be on track for net zero emissions by 2050. Major international efforts are required to increase capital flows for climate neutral energy in emerging markets and developing economies. Public and private sector actors need to be brought together to create the necessary enabling environments to further catalyse sustainable and socially acceptable energy investment. The IEA can enhance its provision of analysis and practical guidance to both governments and the finance community, including through partnerships with other relevant organisations.
People-centred transitions are morally required and politically necessary: As countries seek to advance their shifts to clean energy technologies, the success of these efforts will rest on enabling citizens to benefit from transition opportunities and to navigate disruptions. This includes social, environmental and economic impacts on individuals and communities, as well as issues of affordability and fairness. A focus on training and skills development to equip all citizens to participate in the net zero economy is also critical. Governments should continue to share best practices and, where useful, explore and step up new ways of sharing best practices for designing climate-neutral energy policies that are people-centred and inclusive, including as part of the IEA's Global Commission on People-Centred Clean Energy Transitions.
Net zero energy systems also need to be sustainable, secure, affordable and resilient: Maintaining energy security through transitions is critical. Governments, companies and other key actors need to both anticipate and manage existing and new energy security challenges, including ensuring uninterrupted flow of energy, even as variable power sources increase. This will require ensuring a diverse, sustainable and socially acceptable clean energy and technology mix; making best use of existing infrastructure; and addressing emerging challenges such as climate resilience, cyber risks and the availability and security of critical minerals. Governments should work together to analyse where new mechanisms can contribute to further strengthening the security and resilience of the global energy system alongside a swift net zero transition, which can be underpinned by the IEA's provision of analytic expertise, best practice and efficient security mechanisms.
Being united by the high level of their ambitions, countries at all stages of development will need to determine their own unique path to implementing net zero according to the diversity of national circumstances and wide range of technologies.
Collaborative Partnership on Forests calls for halt to deforestation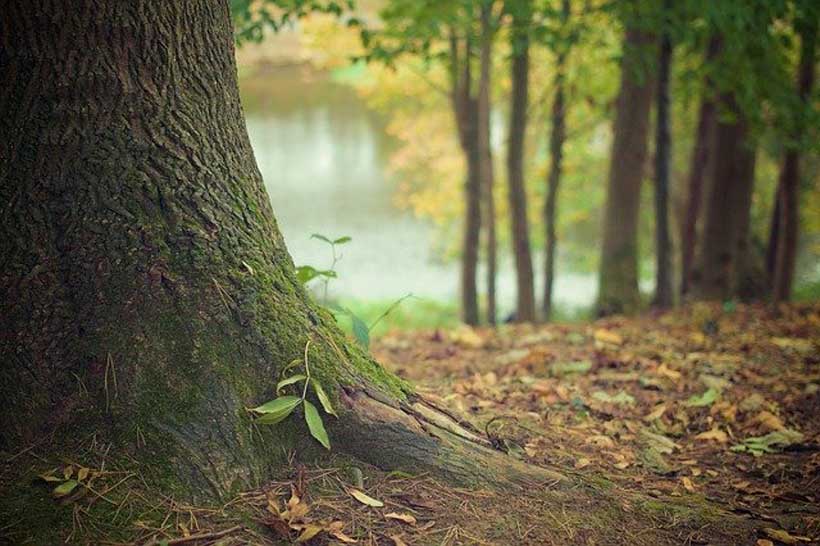 A group of 15 international organizations working on forestry today issued a joint statement highlighting the need to halt the destruction of the world's forests.
The Collaborative Partnership on Forests (CPF) comprises UN agencies including the UN Environment Programme, the Food and Agriculture Organization of the United Nations (FAO), the UN Development Programme, the World Bank Group, and the four Rio Conventions.
In the joint statement released on the sidelines of the 16th Session of the UN Forum on Forests at UN Headquarters, the CPF outlined the impacts of deforestation as well as the opportunities and actions required to reverse it.
"Forests are a source of sustainable livelihoods, prosperity, and resilience, and it is incumbent upon all of us in the forest sector to work together to halt deforestation and increase the world's forest area," said Mette Løyche Wilkie, Chair of the Collaborative Partnership on Forests and Director, Forestry Division, FAO. "Today we affirm our collective commitment to support the call of UN Secretary-General António Guterres to turn the tide on deforestation."
Deforestation and forest degradation continue at alarming rates, and are increasing in Africa. Since 1990, an estimated 420 million hectares of forest has been lost through deforestation globally, and 10 million hectares continues to be lost each year.
Deforestation and other land-use activities meanwhile account for 11 percent of global greenhouse gas emissions.
"To deliver on the Paris Agreement we must utilize the full potential of forests," said Susan Gardner, Director, Ecosystems Division at UN Environment Programme..
The CPF statement outlines how the COVID-19 pandemic has placed additional pressure on forest resources and may result in a significant increase in deforestation. Healthy forests are essential to building back better and are also key in decreasing the risk of future zoonotic diseases, according to the statement.
The CPF sets out the challenges and the opportunities involved in halting deforestation, noting that it needs action beyond the forest sector – including by transforming agriculture and food systems to address the main driver of deforestation: the conversion of forests to agricultural land.
"2021 can be the year to make peace with nature if we increase ambition and identify opportunities for quantum shifts in scale of funding and result," said Gardner.
"Feeding a growing world population and halting or even reversing deforestation are not mutually exclusive," said Wilkie. "We can achieve both through a range of actions, including more balanced land-use planning, restoring the productivity of degraded agricultural lands, stepping up public and private sector commitments to zero deforestation, and reducing food loss and waste."
While important public and private commitments to deforestation have been made, the CPF explains that implementation is lagging and needs to be accelerated if the goals are to be met. Progress on legal timber production and trade and strong forest governance are equally critical.
Ending deforestation is essential to confront the "quadruple planetary emergency", of a climate crisis, a nature crisis, an inequality crisis and a global health crisis, according to the CPF statement.
The statement aims to build momentum for forests ahead of the upcoming launch of the United Nations Decade on Ecosystem Restoration on World Environment Day (5 June) and the UN Climate Conference (COP 26) in Glasgow later this year.
The CPF's mission is to promote sustainable management of all types of forests and to strengthen long-term political commitment to this end. The Partnership is the driving force for the international forest agenda, providing technical and policy guidance and driving a coherent effort to meet global forest goals.
Ambitious plan from Russia's Norilsk Nickel – $5,5B for the environment
Russian Norilsk Nickel, the world's largest producer of refined nickel and palladium, has released the results of its sustainable development efforts in 2020 and its plans for the near future to improve environmental performance and safety at work.
According to the company in a press release, Nornickel has retained leadership in the global metals and mining industry in terms of industrial health and safety. The injury rate has fallen to a record level. The Lost Time Injury Frequency Rate reduced further to 0.21 per 1,000,000 man-hours in 2020 from 0.32 in 2019. The total number of occupational accidents decreased 32% year-on-year.
Norilsk Nickel has developed a draft comprehensive environmental strategy, which is expected to be approved by the company's board of directors in 2021. According to the document, the company plans to invest $ 3.6 billion in measures to reduce air emissions, $ 1,1 billion – in measures to protect water resources, $ 0.6 billion in minimize harm from industrial waste, $ 0.3 billion – in the reclamation of lands affected by the construction and development of the company's deposits. Also, as part of the strategy, the company plans to invest in combating climate change and preserving biological diversity. The volume of investments in these two areas will be determined during the year.
One of the most important achievements in sustainable development in 2020 was the preparation of a new comprehensive environmental strategy. Six key focus areas have been identified within the strategy covering various aspects of environmental protection, with selected targets set for 2030. For instance, as part of its climate change strategy, Nornickel intends to maintain greenhouse gas emissions at the 2020 level in absolute terms of less than 10 mt of CO2-equivalent while aiming to increase production volumes by 25–30%.
Overall, in 2020, Nornickel had a significant progress in reducing the intensity of its environmental impact. The intensity of pollutant emissions decreased by 20.7% from 2019, while the intensity of greenhouse gas emissions reduced by 23.3%.
Providing comprehensive support to the regions of operations is one of the Nornickel's key priorities. In 2020, the Company became the leader among Russian industrial companies in terms of total spending to tackle the COVID-19 outbreak. A total of RUB 12 bn was allocated in 2020 to fight the pandemic and support social stability, with another RUB 8 bn planned for 2021. A number of initiatives were developed to support small- and medium-size businesses in the regions of the Company's operations. In 2020, Nornickel spent in total over RUB 47 bn on various social programmes, charity and social infrastructure, a third more than in 2019.
Vladimir Potanin, Nornickel's President, commented: "The challenges we faced in 2020 confirmed our strategic adherence to the principles and goals of sustainable development, in particular, the principles of the UN Global Compact. We managed to pursue our employees' health and safety as a priority amid the COVID-19 pandemic and effectively adapt our business processes to the new reality. A quick and well coordinated response to the unprecedented fuel spill in Norilsk helped to prevent a major environmental disaster in the Arctic. The Company has learned its lessons, improved its risk management system and set new goals to mitigate its environmental impact."