Bringing the coral reefs back to life
Coral reefs are being killed by the climate crisis, which is leading to rising sea temperatures. "Cryopreservation", a pioneering scientific technique, could be one way to help save them.
A tiny piece of coral is stuck to a thin sheet of plastic, and submerged in a tank at the Hawaii Institute of Marine Biology on Coconut Island in Kaneohe Bay, on the island archipelago. This is part of a unique process which includes the cryopreservation [the use of very low temperatures to preserve living cells and tissues] of sperm, larvae and tissue, to create what has been called the "Book of Life" for coral.
Marine biologists, working on land and in the water, collect sperm and eggs from reefs during their annual spawning events, in the warm tropical water surrounding palm-fringed Coconut Island, and then in labs, where they prepare the coral for cryopreservation.
Ground-breaking techniques
Mary Hagedorn, a senior research scientist at the Smithsonian Conservation Biology Institute, leads the team at the Institute which is pioneering these techniques.
"Cryopreservation is a relatively new field of science originating in the late 1940s, but was only first used to preserve human embryos in the early 1980s and then eggs at the end of the 90s," she told UN News on a visit to Coconut Island.
"We have been working for the last 16 years on adapting those techniques to successfully preserve coral sperm, and also coral larvae, to store in living frozen bio-repositories, and help restore reefs now and potentially reseed the ocean in the future. We're really collecting the Book of Life for coral reefs, and that's significant."
Coral reefs across the world are being threatened by climate change. The UN Environment Programme (UNEP) estimates that about 25 to 50 per cent of the world's coral reefs have been destroyed and another 60 per cent are under threat.
Warm, acidic oceans, and coral 'heart attacks'
As oceans become warmer and more acidic, the corals are bleached, an event which Mary Hagedorn compares to a person suffering a heart attack. "If bleaching happens on an annual basis then corals may ultimately die off," she said.
Corals are animals that create their own skeleton to help support them. These animals live in shallow warm waters around the world using sunlight to synthesize their sugar-based food. Reefs are not just "beautiful ecosystems" renowned for their biological diversity, according to Dr. Hagedorn, they are also crucial to life on Earth. "Almost 25 per cent of all marine life lives on a reef at some point and so without them many species of fish that we eat wouldn't exist. Corals provide a natural protection for our coastlines, for example against tsunamis. They also support people's livelihoods in the form of fishing and tourism and contribute 350 billion annually to the global economy. So, there are many reasons we should save them."
Researching for the benefit of future generations
A small international team of marine biologists is based in the lab on Coconut island, which sits on top of a coral reef and is surrounded by many more, making it possible for the scientists to collect samples in a small dinghy, or by snorkeling. They also travel to many tropical countries around the world to help preserve their reefs including in Australia, Singapore and French Polynesia, among others.
In the institute's laboratory, Australian postdoctoral researcher Dr. Jonathan Daly examines polyps, individual coral animals, under a microscope.
"Corals have a very restricted annual cycle for reproduction (just a few days) and so there is a very brief window to collect their sperm and eggs in the field, and bring them into the lab for cryopreservation," he says, adding that "today, coral reproduction is impacted very heavily by warming oceans."
The material gathered by the team is stored in frozen biorepositories and it's hoped ultimately that other marine biologists in laboratories worldwide will eventually be able to preserve corals where they work. This would save the biodiversity and genetic diversity of their local coral reefs and help to create the Book of Life for corals that Mary Hagedorn talks of.
This means that, if one of the many thousands of coral species found around the world becomes extinct, then potentially it could be regrown from the frozen biorepository.
The role of the ocean in economic and social development
"Our job is really not about today, it's about 200 or 500 years from now when, hopefully, our oceans have returned to pre-industrial conditions," says Mary Hagedorn in her laboratory. I'll never see the fruition of our work in my life, nor will my students or their students. Nevertheless, we have set this whole thing in motion, and as a scientist, I know we're doing something that really is good for the planet. However, it is very critical that we do this work now, while corals still have robust genetic diversity." Mary Hagedorn and her colleagues were interviewed as part of a photographic project called "Dignity at Work" which is being undertaken across the United States by the UN's International Labour Organization (ILO).
Oceans' role in economic and social development
Kevin Cassidy is the Director of the ILO Office for the United States: "We have seen the far-sighted and truly inspiring work on coral reefs by Mary and her team," he said, explaining the key role the ocean plays in economic and social activity.
"When one is fishing for seafood it creates income for the fisherman, his workers, more jobs in wholesale markets and shops, purveyors and transport workers, chefs and waiters serving food, patrons at restaurants and taxis.
It is an economic string that threads its way through society."
And he warns of the danger of not looking after marine resources. "The impact of dying oceans would not only be an ecological disaster but would also take a large human and economic toll."
Back outside on Coconut Island, the work continues in between tropical rain showers. The plastic sheets which were planted in water tanks with individual corals on different occasions show how, over time, the animals grow bigger and stronger. Ultimately, when the conditions are right, they could be returned to the ocean to restore reefs. And in the longer term, the corals now stored in frozen biorepositories could bring back to life species killed by the effects of climate change.
Seven Key Principles for Implementing Net Zero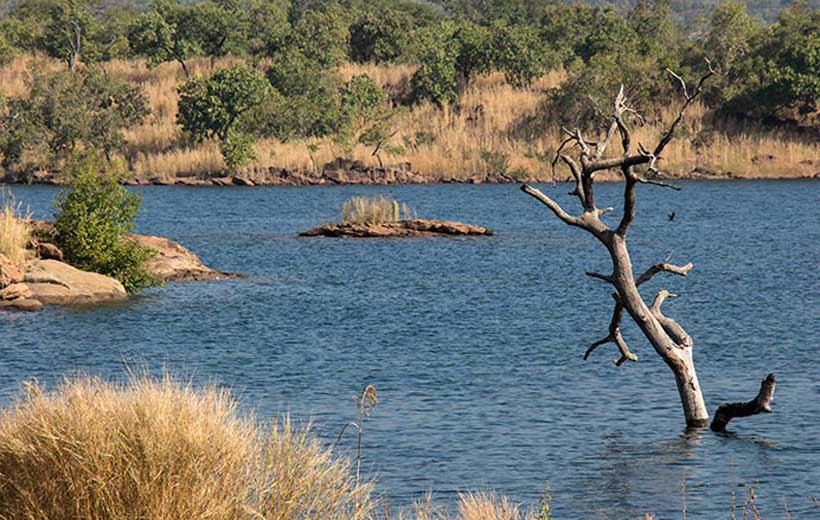 Meeting our shared goals for avoiding dangerous climate change requires a dramatic acceleration of progress towards clean growth and resilience. Over 120 countries have so far announced their intention to bring emissions to net zero by the middle of this century. As we look forward to COP26, this growing political consensus is a cause for optimism about the world's ability to reach the goals of the Paris Agreement. A tremendous amount of work is now needed to turn ambitions into reality.
With that in mind, Canada, the Czech Republic, Denmark, Estonia, Finland, France, Germany, Greece, Hungary, Ireland, Italy, Japan, the Netherlands, Poland, Portugal, the Slovak Republic, Spain, Sweden, Switzerland, the United Kingdom and the United States welcome the following Seven Key Principles for Implementing Net Zero, and we encourage the IEA Secretariat and Members to examine how the IEA, building on its key strengths, can best support the delivery of these principles, in close partnership with other relevant institutions:
Sustainable recoveries can provide a once-in-a-generation down payment toward net zero: As countries stimulate economies and build back after the Covid-19 pandemic, they also have an historic opportunity to jumpstart progress toward achieving net zero emissions. The IEA can further support governments to harness the transition to sustainable net zero energy systems as a driver of clean, sustainable growth and job creation.
Clear, ambitious and implementable net-zero-aligned roadmaps to 2030 and beyond are critical: Governments can increase international confidence in the transition by setting out national roadmaps for action over the next vital 10 years, which incorporate each country's diverse circumstances and utilise a variety of low-carbon technologies and options to enhance steady implementation. The IEA can further support governments across the IEA family in the development of net-zero-aligned roadmaps to 2030 and beyond, and provide necessary guidance and assistance to facilitate implementation.
Transitions will go faster when learning is shared: A wide range of real-world implementation challenges are holding back transitions, including meeting the energy needs of underserved populations and improving safe and sustainable energy access for the poorest and most vulnerable groups. The IEA's Clean Energy Transitions Programme is supporting governments across the IEA family to navigate the technical and economic transition risks and chart an actionable course towards a sustainable and inclusive energy system. Further enhancing mechanisms to share best practices, collaborate on technology, and provide targeted advice across the IEA family can help drive the pace of transition across the global energy system.
Net zero sectors and innovation are essential to achieve global net zero: Today's early stage technologies will likely need to contribute almost half of the emissions reductions required to set the world on an ambitious path to net zero. The development and deployment at scale of a range of climate-neutral energy technologies, combined with energy efficiency, can enable rapid, sustainable and deep energy transitions across all major energy use sectors – many of which involve complex value chains that cross national boundaries. Stronger, consolidated public-private mechanisms for international coordination are needed to accelerate innovation and deployment within sectors. The IEA can further enhance and improve its analysis of innovation and sector decarbonisation, and promote joint strategies and approaches across the IEA family, including coordination with other relevant international fora.
Mobilising, tracking and benchmarking public and private investment can be the fuel to achieve net zero: There is an urgent need to shift gears on climate-neutral energy investment to put the world on track for net zero. By 2030, the amount of investment required in electricity (generation and grid/storage) needs to rise to more than $1.6 trillion per year to be on track for net zero emissions by 2050. Major international efforts are required to increase capital flows for climate neutral energy in emerging markets and developing economies. Public and private sector actors need to be brought together to create the necessary enabling environments to further catalyse sustainable and socially acceptable energy investment. The IEA can enhance its provision of analysis and practical guidance to both governments and the finance community, including through partnerships with other relevant organisations.
People-centred transitions are morally required and politically necessary: As countries seek to advance their shifts to clean energy technologies, the success of these efforts will rest on enabling citizens to benefit from transition opportunities and to navigate disruptions. This includes social, environmental and economic impacts on individuals and communities, as well as issues of affordability and fairness. A focus on training and skills development to equip all citizens to participate in the net zero economy is also critical. Governments should continue to share best practices and, where useful, explore and step up new ways of sharing best practices for designing climate-neutral energy policies that are people-centred and inclusive, including as part of the IEA's Global Commission on People-Centred Clean Energy Transitions.
Net zero energy systems also need to be sustainable, secure, affordable and resilient: Maintaining energy security through transitions is critical. Governments, companies and other key actors need to both anticipate and manage existing and new energy security challenges, including ensuring uninterrupted flow of energy, even as variable power sources increase. This will require ensuring a diverse, sustainable and socially acceptable clean energy and technology mix; making best use of existing infrastructure; and addressing emerging challenges such as climate resilience, cyber risks and the availability and security of critical minerals. Governments should work together to analyse where new mechanisms can contribute to further strengthening the security and resilience of the global energy system alongside a swift net zero transition, which can be underpinned by the IEA's provision of analytic expertise, best practice and efficient security mechanisms.
Being united by the high level of their ambitions, countries at all stages of development will need to determine their own unique path to implementing net zero according to the diversity of national circumstances and wide range of technologies.
Collaborative Partnership on Forests calls for halt to deforestation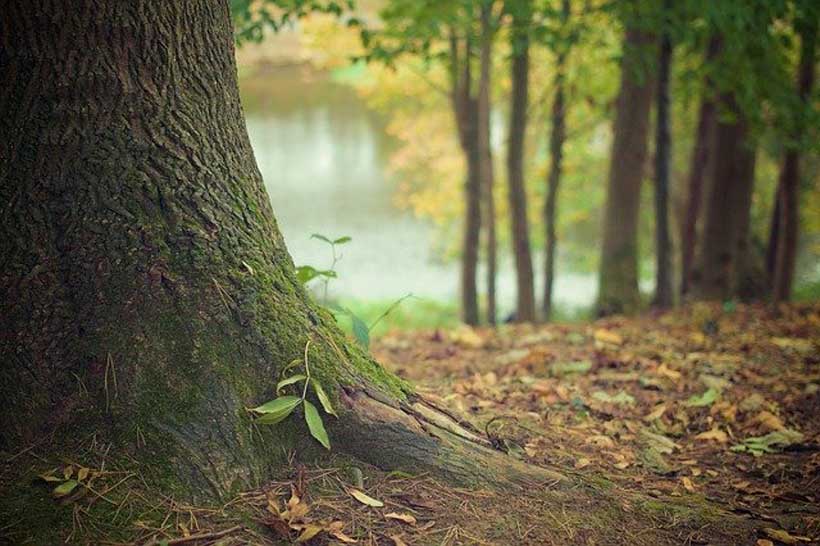 A group of 15 international organizations working on forestry today issued a joint statement highlighting the need to halt the destruction of the world's forests.
The Collaborative Partnership on Forests (CPF) comprises UN agencies including the UN Environment Programme, the Food and Agriculture Organization of the United Nations (FAO), the UN Development Programme, the World Bank Group, and the four Rio Conventions.
In the joint statement released on the sidelines of the 16th Session of the UN Forum on Forests at UN Headquarters, the CPF outlined the impacts of deforestation as well as the opportunities and actions required to reverse it.
"Forests are a source of sustainable livelihoods, prosperity, and resilience, and it is incumbent upon all of us in the forest sector to work together to halt deforestation and increase the world's forest area," said Mette Løyche Wilkie, Chair of the Collaborative Partnership on Forests and Director, Forestry Division, FAO. "Today we affirm our collective commitment to support the call of UN Secretary-General António Guterres to turn the tide on deforestation."
Deforestation and forest degradation continue at alarming rates, and are increasing in Africa. Since 1990, an estimated 420 million hectares of forest has been lost through deforestation globally, and 10 million hectares continues to be lost each year.
Deforestation and other land-use activities meanwhile account for 11 percent of global greenhouse gas emissions.
"To deliver on the Paris Agreement we must utilize the full potential of forests," said Susan Gardner, Director, Ecosystems Division at UN Environment Programme..
The CPF statement outlines how the COVID-19 pandemic has placed additional pressure on forest resources and may result in a significant increase in deforestation. Healthy forests are essential to building back better and are also key in decreasing the risk of future zoonotic diseases, according to the statement.
The CPF sets out the challenges and the opportunities involved in halting deforestation, noting that it needs action beyond the forest sector – including by transforming agriculture and food systems to address the main driver of deforestation: the conversion of forests to agricultural land.
"2021 can be the year to make peace with nature if we increase ambition and identify opportunities for quantum shifts in scale of funding and result," said Gardner.
"Feeding a growing world population and halting or even reversing deforestation are not mutually exclusive," said Wilkie. "We can achieve both through a range of actions, including more balanced land-use planning, restoring the productivity of degraded agricultural lands, stepping up public and private sector commitments to zero deforestation, and reducing food loss and waste."
While important public and private commitments to deforestation have been made, the CPF explains that implementation is lagging and needs to be accelerated if the goals are to be met. Progress on legal timber production and trade and strong forest governance are equally critical.
Ending deforestation is essential to confront the "quadruple planetary emergency", of a climate crisis, a nature crisis, an inequality crisis and a global health crisis, according to the CPF statement.
The statement aims to build momentum for forests ahead of the upcoming launch of the United Nations Decade on Ecosystem Restoration on World Environment Day (5 June) and the UN Climate Conference (COP 26) in Glasgow later this year.
The CPF's mission is to promote sustainable management of all types of forests and to strengthen long-term political commitment to this end. The Partnership is the driving force for the international forest agenda, providing technical and policy guidance and driving a coherent effort to meet global forest goals.
Ambitious plan from Russia's Norilsk Nickel – $5,5B for the environment
Russian Norilsk Nickel, the world's largest producer of refined nickel and palladium, has released the results of its sustainable development efforts in 2020 and its plans for the near future to improve environmental performance and safety at work.
According to the company in a press release, Nornickel has retained leadership in the global metals and mining industry in terms of industrial health and safety. The injury rate has fallen to a record level. The Lost Time Injury Frequency Rate reduced further to 0.21 per 1,000,000 man-hours in 2020 from 0.32 in 2019. The total number of occupational accidents decreased 32% year-on-year.
Norilsk Nickel has developed a draft comprehensive environmental strategy, which is expected to be approved by the company's board of directors in 2021. According to the document, the company plans to invest $ 3.6 billion in measures to reduce air emissions, $ 1,1 billion – in measures to protect water resources, $ 0.6 billion in minimize harm from industrial waste, $ 0.3 billion – in the reclamation of lands affected by the construction and development of the company's deposits. Also, as part of the strategy, the company plans to invest in combating climate change and preserving biological diversity. The volume of investments in these two areas will be determined during the year.
One of the most important achievements in sustainable development in 2020 was the preparation of a new comprehensive environmental strategy. Six key focus areas have been identified within the strategy covering various aspects of environmental protection, with selected targets set for 2030. For instance, as part of its climate change strategy, Nornickel intends to maintain greenhouse gas emissions at the 2020 level in absolute terms of less than 10 mt of CO2-equivalent while aiming to increase production volumes by 25–30%.
Overall, in 2020, Nornickel had a significant progress in reducing the intensity of its environmental impact. The intensity of pollutant emissions decreased by 20.7% from 2019, while the intensity of greenhouse gas emissions reduced by 23.3%.
Providing comprehensive support to the regions of operations is one of the Nornickel's key priorities. In 2020, the Company became the leader among Russian industrial companies in terms of total spending to tackle the COVID-19 outbreak. A total of RUB 12 bn was allocated in 2020 to fight the pandemic and support social stability, with another RUB 8 bn planned for 2021. A number of initiatives were developed to support small- and medium-size businesses in the regions of the Company's operations. In 2020, Nornickel spent in total over RUB 47 bn on various social programmes, charity and social infrastructure, a third more than in 2019.
Vladimir Potanin, Nornickel's President, commented: "The challenges we faced in 2020 confirmed our strategic adherence to the principles and goals of sustainable development, in particular, the principles of the UN Global Compact. We managed to pursue our employees' health and safety as a priority amid the COVID-19 pandemic and effectively adapt our business processes to the new reality. A quick and well coordinated response to the unprecedented fuel spill in Norilsk helped to prevent a major environmental disaster in the Arctic. The Company has learned its lessons, improved its risk management system and set new goals to mitigate its environmental impact."