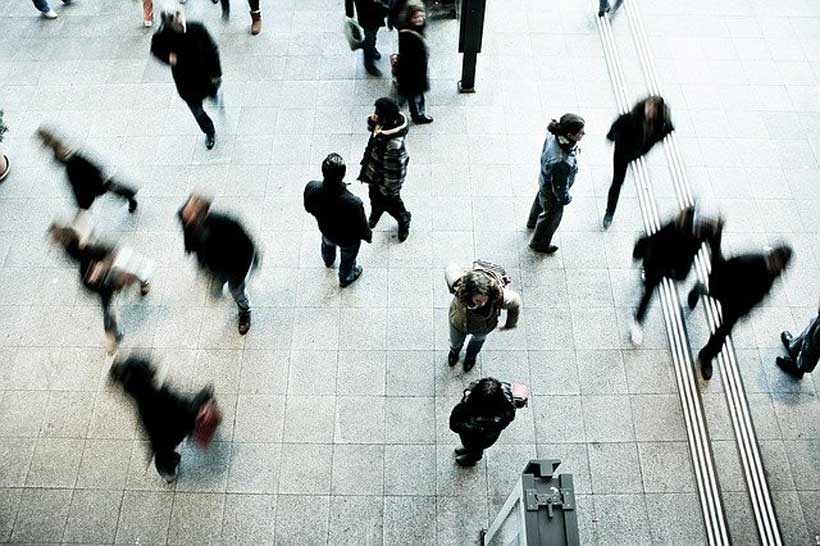 The Advent of a New Counter Culture and its relevance in the post-Pandemic World Order
The current situation in international politics is as much depended on the World Health Organisation as the United Nations is on Security Council, otherwise. Amidst a world torn apart to its core by a public health emergency, the pandemic is coming to a slow and burning end. However, several scientists still predict possible spillovers while tending towards ruling out the possibility of any new major epicentres string that this infection phase will be a long drawn, pedestrian one. In other words, although most affected nations including China, the source of this outbreak, begin to open up their markets and services, the number of infected persons is set to predictably increase manifolds. In India, peculiarly, the series of lockdowns have not particularly affected the flattening of the curve as the infection rate continues to grow every passing day.
This period of lockdowns has caused a global economic standstill. People lost their jobs, means of livelihood, homes, among other intangible social truths such as the freedom of movement, assembly and in extreme cases, freedom of speech and expression. The responsibility of the government has increased considerably towards the general welfare of the people as a major political priority to avoid a health crisis.
In the digital era, this has resulted in increased cybercrime and privacy breaches. There has been increased surveillance from the government's end as well. The policies have been more restrictive and censorship almost brutal. Moreover, the major governments seem to keenly focus on digital media channels for the acquisition of data and information on the people and spread tailored content based on the insight gained through highly advanced strategic disinformation campaigns. This argument is instrumental towards understanding where our current counter-culture, the youth is imbibing through online sources, is heading considering not much dissent goes unnoticed.
Notwithstanding the aforementioned paragraphs, digital media has been a key component in the development of a particular type of culture accurately fits the definition of what a counter-culture might entail. There been a significant rise in the number of active users of several online media channels and websites. Live streaming and Movie-streaming applications have also seen a spike in subscriptions as a Velocity MR study revealed Amazon and Netflix witnessed more than 60% growth in their respective subscriber base during the lockdown. Many producers have shifted to the digital space instead of waiting on a probable release date for their movies. There is increasing uncertainty about normalcy returning to us anytime soon.
Counter Culture can be understood as a culture whose values system differs substantially from those of mainstream society, often in opposition to mainstream cultural practices. In history, counter-cultural movements have focused on literature, art, music and intelligentsia of that era. For instance, Romanticism was an artistic, literary, musical and intellectual movement that spread across Europe until 1900. This period was marked by its renewed emphasis on individualism alongside a glorification the past. It brought in a focus on emotions and nature and led to preferring the medieval over the classical beliefs. It partly originated as a reaction to the Industrial Revolution, the aristocratic socio-political practices of the Age of Enlightenment, and all components of modernity. This movement left a legacy in the diverse fields such as visual arts, music, literature, education, natural sciences, among others. It considerably influenced politics, especially in the intellectual development of liberalism, radicalism, conservatism, and nationalism as ideologies during this period.
In today's world with the advent of advanced information and communication systems such as Artificial Intelligence, Data Sciences and Machine Learning, the entire digital world is reaching a new phase in modern-day politics. Technology has become publicly accessible and cheaper than a hamburger. The world is far more connected and exponentially high gigabytes of data and information is being shared and stored every day. This advent of technology has created a large impact on the way most art, music or literature is being consumed or produced nowadays. Modern-day artists are shifting to digital painting options such as Photoshop, Infinite Painter or Sketchbook by Autodesk while contemporary artists who are loyal their medium are choosing online options such as e-exhibitions, e-auctioning and e-retail to sell their artworks.
In today's counter culture, one could debate on constitutes an artist far more than admiring one. There has been considerable use of digital media in modern sculpting and architecture. Visual arts has extended to encompass graphic designs and illustrations that are rendered digitally. Filmmakers are shifting to animators while influencers are gaining what is being lost by the out-of-work actors. Especially due to the current situation with the pandemic.
This era of 'Digitalism' has also had a significant impact on the way music is made. Major recording labels and music producers are shifting to Digital Audio Workstations instead of the physical studio for all their music. Furthermore, the preference for electronic music has shot up considerably as well. Musicians, as well as music festival organisers, have resorted to the online streaming services to propagate their music. Literature is being read and spread over digital channels since bookstores like other businesses continue to remain shut due to the lockdowns. There has been a significant rise in the number of public users invested in network-based streaming applications such as Tik Tok, YouTube, Twitch and Discord have risen alongside an exponential rise in the number of users of video conferencing services such as Google Meet, Zoom, Skype, among others. This is an important concern since these applications have reportedly been the platforms with grave security risks due to possible data breaches. Furthermore, it has been seen in the past that governmental organisations can use such data to manipulate elections, establish a public norm and propagate fake news.
In this regard, we could argue that yesterday's concerns of 'liberty' have manifested into today's concerns for 'privacy' at the individual level. While for the government this change has been from one of 'law and order' to one of 'national security'. Several politicians and celebrities continue to use social media channels such as Twitter, Facebook and Instagram to connect with the public and influence public opinion at large. This shuts off the portions of the population without internet access. In a developing nation like India, which has a very poor internet penetration rate, this creates massive misappropriation, misinterpretation and misrepresentation of information.
Similar to the hippie culture during the 1970s in the United States, today's sub-cultures involve the 'gaming culture' and so-called the 'meme culture'. The former is a result of the incredible amount of time spent by today's youth behind online gaming and streaming gaming related content online. The eSports leagues across the worlds are seeing again in their business revenues with more people becoming increasingly interested in gaming. The latter is far less sophisticated than the hippie culture or the gaming cultures but it is influential none the less. Memes refer to organically created visual and text-based online content that uses humour to propagate a certain opinion or idea. Memes have been time and again used by major political parties across the world to reach a more diverse audience with their ideas and initiatives. They are often derogatory and resemble challenging positions with a negative focus on conventional mainstream societal practices and beliefs.
In a paradigm that debates whether the world today is multipolar or unipolar, the counter-culture brought to our fingertips by technological advances directs us to argue that it is indeed a unipolar world where every section is interconnected via a multidimensional network of communication systems spread at a global scale but, with multipolar tendencies, as these sections often intensely identify with or against established social arrangements that trigger major protests and demonstrations leading to major political and socio-economic repercussions at the international level. The current paradox in this respect is the fact that the digital era has made public dissent more widespread while it has also curtailed our right to free speech and data security online. However, the truth that remains undeniable is the fact that this digital counter-culture or 'Digitalism' has had a profound political influence in our lives as an integral member of the global village.
Act realistically in the age of realism
To understand the geo-politics of the world in a simpler or lucid way, there is a law, not in Political science but Physics, which helps even a naiver to get a clear picture of this complex whole, provided that he/she has a basic level knowledge in the latter discipline. In the age of realism, every nation tries to gain a comparative advantage over its adversaries in political, economical, technological and cultural spheres. To make it more understandable, lets assume that there are two countries, A and B. If A has 20 weapons in its military basket, then B fights tooth and nail to get more than what A possess. As a result, If A attacks B, B would be in a position to retaliate. Thus, If A initiates action, correspondingly B reacts and vice versa. Thus, The great game of geo-politics is characterized by a series of actions and reactions. If B fails to attain the capabilities that are more or equivalent to A to strike back then B looks at another player(c) in order to checkmate A. Many a group around the world has formed based on military, ideological, religious, cultural and political factors. In this case, groups rather than individual players resort to tit for tat.Yes, It is Newton's third law of motion. Known for its ubiquitous and all-pervasive applicability, Newton's third law states that for every action there is an equal and opposite reaction. This law can be applied to global politics too.Driven by avarice, superiority and insecurity, this confrontation between and among the players is perpetual as long as the international system is centered on nation-state concept.
Given the recent political developments, Eurasia, especially the West Asia, has become a new theatre for this hegemonic kerfuffle. As the geo-political game in the West Asia, a resource rich region, is reaching inexorably new heights, the powerful players in and outside the region are bidding to secure their interests. The political imbroglio between Iran, a regional power and the US, a de facto superpower, has been spinning out of control.
The US strategy of blocking Iran's economic lifeline through the imposition of harsh penalities has gone haywire instead of bringing Tehran to its knees. Although,the Iranian economy is down at the heels, thanks to the "maximum pressure" policy of POTUS, Tehran's intransigent approach seems to be a shock to the US.Iran is weathering the storm successfully and has been trying to bring anti-US forces on its side. The assassination of Iranian major general Qasem Soleimani in a drone attack in the month of January this year by the US was the last straw and had forced Tehran to come out more openly to get even with the US.
The US foreign policy, under Donald Trump's leadership, is loaded with megalomania and vulpine motives which has proven disastrous not only to its allies but also for the interests of US itself.The unilateral exit from the JCPOA(Joint Comprehensive Plan of Action)is an egregious error on the part of US when other parties to the deal are satisfied with the progress being made by Iran with regard to its commitments under the JCPOA.As long as its nuclear installations are open to inspections of the IAEA(International Atomic Energy Agency) and the nuclear stockpile is well within limits, it is preposterous to assume that Iran is misleading the world.The US administration has been admonishing UNSC members for acting too lenient and defying its call to reinstate the sanctions on Tehran of pre-2015 JCPOA level.Recently, the US has faced a humiliating defeat at the UN following its proposal to extend arms embargo on Iran which has failed to secure enough numbers. Dissension over the question of Iran in the UNSC has flummoxed the US administration, especially when its European allies have turned a deaf ear to Donald Trump's warnings to extend arms embargo on Tehran.
The proposed 25-year strategic pact between Iran and China, which reflects the growing convergence of the interests between the duo, is an epitome of Tehran's anti-American stance. Thus, the deal is a win-win situation for both players as Iran is yearning to relieve its economy which is reeling under the decades-long sanction regime and is in search of reliable market to its oil and gas exports. China, the world's largest crude oil importer, is looking forward to diversify its energy basket rather than depending on Saudi Arabia, a largest crude oil supplier to China. Being an all-weather friend of the US, Saudi Arabia might stop its supplies to Beijing if contention between Washington and Beijing goes beyond trade and commerce.
It is important to mention that Iran got a second wind in the form of China's $400 billion investment plan which covers economical, infrastructural and technological aspects, not to mention military.Beijing's bear hug with Tehran cannot be seen solely as a bilateral affair but a larger manifestation of unfolding Moscow-Tehran-Beijing nexus. Apart from the strong aversion towards the west global order, the trio also have commonalities with regard to regional security and stability. Beijing has been trying to engage with anti-American players across the Eurasia as part of its BRI( Belt and Road Initiative).
Many nations in Asia and Africa have been struggling on shoestring budgets. Therefore, in order to meet the growing demand for infrastructural needs there is no way other than cuddling a generous partner who can lend the wherewithal and provide technological know-how on liberal terms.As a result,these countries jumped on the bandwagon i.e., BRI. China, with its economic clout, has a desire to capitalize on resources of these nations.The wide spread concern over the lack of transparency, environmental degradation and sovereignty in the BRI is construed by these players as a ploy by the US to derail their economic progress.
Japan is trying to catch up with China by unveiling similar sort of programmes like Partnership for Quality Infrastructure, Partnership on Sustainable Connectivity and Quality Infrastructure to meet infrastructural needs in Asia and Africa.In addition, Blue-Dot network(BDN), a joint initiative of the US, Australia and Japan, is being perceived as a counter to BRI.BDN is a rating agency, rather than a lending body on the lines of BRI, which certifies infrastructural projects based on financial feasibility, quality, environmental aspects and sustainability. A project which receives nod from BDN would be deemed as economically sustainable which would attract private players to invest ,thereby propelling economic growth. The quality component, which BRI has neglected so far, has occupied prominent place in this trilateral initiative. It remains to be seen whether the standards and practices set by BDN will be accepted as global standards by other countries especially Russia and China.

Following China's cheque book diplomacy in order to placate nations across the Eurasia  could cost these BDN players an arm and a leg.The US has been impelling other players like India to join the BDN bandwagon, given the latter's animosity with China.
India's outlook towards Iran is futile and unclear.In addition to the growing appetite for oil, the crucial component of its energy security, and given the high stakes involved in the region, India need to design an independent and pragamtic policy in dealing with Tehran rather than kowtowing to the diktats of the US.
Why Human Rights Abuses Threaten Regional and Global Security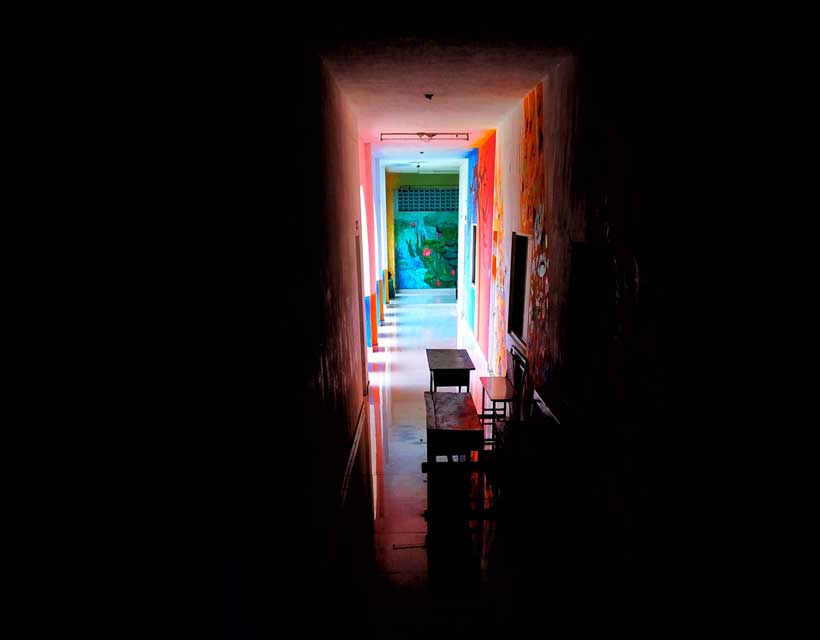 Human rights scholars (Brysk, 2009, Mullerson 1997, Chirot and McCauley 2010) argue that discrimination against people on the basis of their religious beliefs, ethnicity, and gender and violations of their social, economic, and security rights, and political opinions leads to conflicts. In response to the discrimination and violation of their rights, people either start to revolt against the aggressor or immigrate to neighboring countries for safety and protection. The rebellion is either supported by locals, locals immigrated to neighboring countries, other states who may obtain a personal gain, or in the name of human rights protection. In each of these scenarios, the internal insecurities cross borders and, with other states' involvements, eventually become a global insecurity. Modern technology, including social media, globalized economy, and massive immigrations can easily transfer the effect of conflict from one part of the world to the others (Chirot and McCauley 2010). Mullerson argues that in the case of human rights violation, there is a direct link between domestic and international stability. He further states that human rights violation has a direct correlation with domestic stability which may at least indirectly influence international stability (Mullerson 1997).
The authors of "A Complex Network Analysis of Ethnic Conflicts and Human Rights Violations" state that these types of discrimination and violation of rights usually occur in states that are socio-politically unstable or are in the process of democratization (Sharma et al. 2017). Mullerson posits a similar suggestion. "Sometimes the initiation of the processes of liberalization and democratization of authoritarian or totalitarian regimes can have a similar effect" (Mullerson 1997, 37). The liberation and democratization of Iraq, Libya, and Afghanistan are excellent examples to support Mullerson's argument. Sharma et al, examining conflict in new media from the around world, found a link between democratization and ethnic conflicts.
Mullerson further elaborates that during the Cold War, most threats to international relations came from domestic instabilities caused by human rights violation rather than cross-border attacks from different states (Mullerson 1997). The argument of Rainer and Goel regarding Myanmar's genocide against its Rohingya Muslim minorities and the regional impact of its insecurities is one of the prime examples of arguments stating that there is a correlation between human rights violation and regional and global insecurities (Rainer and Goel 2020). Mullerson presents additional evidence, deriving from the growth of religious fundamentalists and their discrimination against other religions which is disturbing global instability. He further elaborates with regard to the treatment meted out by the extreme right-wing pro-Hindu Bharatiya Janata Party (BJP) to the Muslim minorities in India and argues that the religious beliefs of the BJP are a recipe for intra-religious conflict (Mullerson 1997). India, one of the world's largest democracies, has witnessed streams of intra-religious violence since the BJP came into power. Mullerson argues that the internal conflict in India may not cause global instability since Hindu extremism is confined within the borders of India; however, he suggests that the Islamic fundamentalists view Western secularization, democracy, and the global social economy as a threat to their fundamental values, and that this may be the biggest threat to many countries as well as the entire world (Mullerson 1997). He further argues that the Russians, who deem the technological and economic growth of the Western countries as a threat to their national security, may further fuel the agenda of the Islamic fundamentalists to slow the technological and economic advancements of the West.
It is evident from all the arguments that discrimination against people on the basis of their religious beliefs, ethnicity, and gender and violations of their social, economic, and security rights, and political opinions lead to conflicts. Significant evidence has been provided to suggest that in the case of Myanmar, the internal conflict not only created internal and regional instability but also resulted in economic instabilities for Myanmar. Alison Brysk states that there is a direct correlation between human rights and the long-term stability of a state (Brysk 2009).
After WWII, and ever since the Universal Declaration of Human Rights was signed in the UN, many states with stable democracies have incorporated human rights into their foreign policy either by being a good Samaritan or under pressure from human rights institutions to address human rights violations in other states. The policy was not given much consideration during the Cold War; however, after the Cold War, many states took actions even against their old friends who committed gross human rights violations during the Cold War.
However, Brysk argues that states do not sacrifice their national interest to protect other states. He states, "Global good citizen states see the blood, treasure, and political capital they contribute to the international human rights regime as an investment, not a loss. Like other states, global good Samaritans are following their national interest; the difference is that they have a broader, longer-term vision of national interest" (Brysk 2009). However, that is not the goal of the discussion in this paper; the main argument here is that as other states get involved whether for being a good citizen of the world or for their personal interest, the conflict is dragged outside the borders of the states. The US actions to stop aid to Myanmar, the North Atlantic Treaty Organization (NATO) and the US' military operation against Yugoslavia to protect ethnic Albanians and prevent regional instability are prime examples of internal conflicts due to human rights violation, creating insecurities regionally as well as globally.
Bibliography
Brysk, Alison. 2009. Global Good Samaritans: Human Rights As Foreign Policy. New York, UNITED STATES: Oxford University Press USA – OSO. http://ebookcentral.proquest.com/lib/apus/detail.action?docID=415385.
Chirot, Daniel, and Clark McCauley. 2010. Why Not Kill Them All?: The Logic and Prevention of Mass Political Murder. Princeton, UNITED STATES: Princeton University Press. http://ebookcentral.proquest.com/lib/apus/detail.action?docID=617256.
"How to Fail at Regime Change | Harvard Political Review." n.d. Accessed September 21, 2020. https://harvardpolitics.com/world/regime-change-failure/.
Mullerson, Rein. 1997. Human Rights Diplomacy. London, UNITED KINGDOM: Taylor & Francis Group. http://ebookcentral.proquest.com/lib/apus/detail.action?docID=1665651.
Rainer, Elise, and Anish Goel. 2020. "Self-Inflicted Instability: Myanmar and the Interlinkage between Human Rights, Democracy and Global Security." Democracy and Security ahead-of-print (ahead-of-print): 1–17. https://doi.org/10.1080/17419166.2020.1811968.
Sharma, Kiran, Gunjan Sehgal, Bindu Gupta, Geetika Sharma, Arnab Chatterjee, Anirban Chakraborti, and Gautam Shroff. 2017. "A Complex Network Analysis of Ethnic Conflicts and Human Rights Violations." Scientific Reports 7 (1): 8283. https://doi.org/10.1038/s41598-017-09101-8.
Wehrey, Frederic. n.d. "Why Libya's Transition to Democracy Failed." Washington Post. Accessed September 21, 2020. https://www.washingtonpost.com/news/monkey-cage/wp/2016/02/17/why-libyas-transition-failed/.
Freedom of religion in the African Human Rights System
Apart from the Mainstream religious beliefs such as Islam and Christianity, Africa is also the home of different indigenous religious beliefs most of which are considered regressive. For scholars like Lauric Henneton, colonization in the early modern period was as much about religious missions, about 'the harvest of souls', as it was about expanding territorial boundaries and economic resources. In post-colonial Africa, the primary goal of the Organization of African Union(OAU) was defending the sovereignty and territorial integrity of its member states rather than promoting and protecting the individual rights of the people of Africa. The latter becomes a matter of priority when the African Commission established by the African Charter on Human and peoples' Right (the Banjul Charter) in 1981. Article 8 of the Charter provides that: "Freedom of conscience, the profession and free practice of religion shall be guaranteed. No one may, subject to law and order, be submitted to measures restricting the exercise of these freedoms."This provision does not explicitly mention the word "belief" despite the fact that the right to hold a particular belief is generally considered to be an absolute one. Furthermore, this provision fails to guarantee the right to change one's religion. However, probably the most problematic part of Article 8 of the charter is its inclusion of 'the claw-back clause' – "…subject to law and order…". Such formulation allows member states to limit the right to freedom of religion 'to the maximum extent permitted by domestic law'. In other words, they can enact laws which could potentially violate the right to freedom of religion and negate the regional human right protection system. Even though it has never been the primary subject of contention, the issue of freedom of religion has dealt with by the African Commission and Court of Human and peoples' rights as an auxiliary matter in several cases. In this blog post, I will present four different cases related to freedom of religion decided by the ACHPR and the ACtHPR in their chronological order.
Amnesty International and others v. Sudan
In this case, the complaints described numerous serious violations that took place in different parts of Sudan, primarily between 1989 and 1993. The cases were submitted by four different Non-Governmental organizations alleging that the Sudanese government involved in extrajudicial and summary execution, torture and discrimination on the basis of religion. Though the case involves a number of issues, for the purpose of this blog I will only focus on the ruling of the commission regarding freedom of religion. It was alleged that Christians and other non-Muslims were subjected to expulsion, arbitrary arrests and detention. Their churches were closed, and religious leaders were prevented from getting food with the aim of converting them to Islam. In addition to this, the domestic court of Sudan entertained their case based on Shari'a law which is not subscribed by those victims. The government, on the other hand, alleged that Sudan has guaranteed the right to freedom of faith and worship in its constitution.
The commission founds violation of Article 8 and Article 2 of the African charter stating that
"There is no controversy as to Shari'a being based upon the interpretation of the Muslim religion', but when applying Shari'a the tribunals in Sudan must do so in accordance with the other obligations undertaken by the State of Sudan. Trials must always accord with international fair-trial standards"
The commission has also emphasized that "Shari'a law, being based on a religious belief, should not be applied to those who do not adhere to the religion of Islam" Accordingly, tribunals that apply only Shari'a law are not competent to judge non-Muslims, and everyone should have the right to be tried by a secular court if they wish." Concerning other claims related oppression of religious leaders and expulsion of missionaries from the country, since the government of Sudan fails to 'provides evidence or justifications that would rebut the allegations" the commission concluded that there has been a violation of Article 8 of the Charter.
Centre for Minority Rights in Development and Minority Rights Group International on behalf of Endorois Welfare Council v. Kenya
This case started following the eviction of thousands Endorses tribe members by the then Kenyan government to create a game reserve for tourism. The area from which the community was evicted, according to the complainant had been considered as "the spiritual home of all Endorois". Their eviction, thus, prevented them from practicing their religion in the appropriate place. After exhausting all the domestic remedies, in 2003 the Centre for Minority Rights Development and Minority Rights Group International brought the communication to the African Commission on behalf of the Endoroi community. Before the commission, the government argued that even though the eviction had actually happened, it was justified and "subject to administrative procedures" The commission found infringement of freedom of religion of the community reasoning that the action of the government was neither necessary nor backed by sound justifications. The commission asserted that "allowing the Endorois community to use the land to practice their religion would not detract from the goal of conservation or developing the area for economic purposes". Most importantly, in a way which could remedy the shortcoming of Article 8 of the Charter, the commission underscored that "states cannot take recourse to the limitation clauses of the African Charter in order to violate the express provisions of the charter and its underlying principles"(Para. 173)
The case started following Mr. Garreth Anver Prince's denial of access to the bar in South Africa due to his religious use of cannabis (he was a member of the Rastafari). His claim was that the prohibition of cannabis usage for ritual purposes amounted to a disproportionate infringement on his right to freedom of religion. In addition to his freedom of religion, Mr. Prince alleged that the prohibition of the use of marijuana is an affront to his dignity. The Constitutional court of South Africa decided against Mr. Prince underscoring the qualified or non-absolute nature of the right to freedom of religion. The court specifically ascertained that "While members of a religious community may not determine for themselves which laws they will obey and which they will not, the state should, where it is reasonably possible, seek to avoid putting the believers to a choice between their faith and respect for the law." Following his unsuccessful appeal, Mr. Prince brought his case before the African Commission on Human and Peoples' Right claiming that South Africa had violated, inter alia, his freedom of religion. The commission affirm the decision of South African constitutional court emphasizing that while the right to hold religious beliefs is an absolute one, the right to act according to the belief is not. As such, "the right to practice one's religion must yield to the interests of society in some circumstances" (para 41). In legitimizing the limitation imposes by South Africa, the commission made reference to Article 27 of the African Charter which provides the necessity of considering the rights of others in allowing the exercise of any right guaranteed therein.
The African Commission on Human and Peoples' Rights v. Kenya
The African commission V. Kenya is the latest decision rendered by the African Court of Human and Peoples' Rights related to the right to freedom of religion. Unlike the rulings of the commission which are merely recommendations, the court's decision has binding effects. Nevertheless, the court's mandatory jurisdiction is shrinking. Within the past six months, Tanzania, Benin and Ivory Coast have revoked the right of individuals and NGOs to sue them before the ACtHPR. Consequently, out of 54 member states of AU, the court has binding jurisdiction only over five countries.[1] The facts of this case are similar to the second case discussed in this paper. Following the eviction of members of the Ogiek community from their ancestral land, non-governmental organizations that represent the interest of the community brought an action before the Commission alleging that the action of the Kenyan government had violated different rights of the ogiek tribe members which are enshrined in the African charter. One of which was the right to freedom of religion. The government, on the other hand, argued that the "applicant has failed to adduce evidence to show the exact places where the alleged ceremonies for the religious sites of the Ogieks are located". The respondent state has also contended that members of the community have already changed their religion to Christianity and therefore the forest has no relevance to exercise their religion.
The court decided that there was a violation of Article 8 of the African charter reasoning that "the communities' religious practices were inextricably linked with the land and the environment and that interference with their connection to the land placed severe constraints on their ability to practice religious rituals." (para 166 and 167)
---
[1] Côte d'Ivoire, Ghana, Mali, Malawi, and Rep. of Tunisia