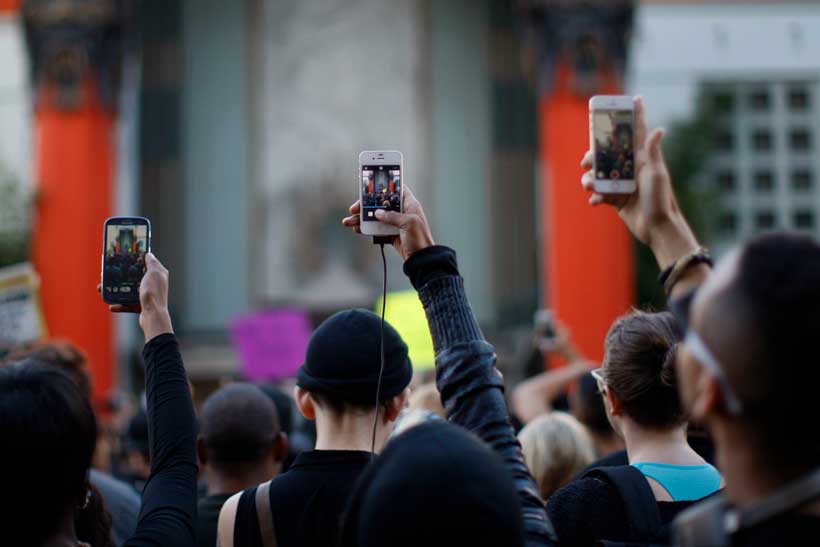 Amid the global coronavirus pandemic, social media, above all Facebook, YouTube and Twitter, have de facto assumed the role of "arbiters of truth," at least when it comes to medicine. Small wonder, since this role offers considerable potential, both commercial, which is already being played out now, often covertly, and political, whose versatile forms have yet to be revealed and studied.
Control over information has always been a key element of state power everywhere. Equally undeniable is the impact that "technological inequality" has on state sovereignty, international relations and the economy. Historically, control over cutting-edge technologies always allowed large political actors, usually states, to dominate their societies, as well as expand their sway abroad, and ensure "undeniable military superiority" and the ability to "dictate their will to less developed countries."
From time immemorial, transnational corporations of every hue have competed with state institutions in formulating the political agenda. By the second half of the 2010s, information technology giants had moved to the forefront, and their political role was already speaking for itself as social media and fake news influence election results "from Minnesota to Myanmar."
"These days, all you need to do to exchange ideas and views – even extremist and outlawed, is just to touch the screen of your computer or click the mouse button." The technological revolution called into question the political establishment's monopoly on the formation of both the views of individual social groups and the mass consciousness as a whole. This "weapon" is now available in an equal measure also to opposition forces, including structures that are unable to operate inside a country.
Politicians worldwide had finally realized the importance of the long-term, strategic aspects of the development of high-tech industries from the standpoint of the future of countries and entire regions shortly before the COVID-19 crisis struck. Digital technologies are becoming the nervous system of modern society, forcing people to "change their habits, behavior, lifestyle," thus turning into an integral element of the political life, both at home and of the country's policy abroad.
The significant role played by the new social media was particularly evident in the rapid rise to media prominence of the ISIS group (banned in Russia), of Brexit and Donald Trump's election in 2016, which came as a surprise to many observers. Social media's role went clearly beyond what most representatives of traditional political classes were ready to accept. Not surprisingly, the idea of "nationalizing" critical technologies is gaining popularity in all leading countries.
During the initial stage of their development, social media almost defiantly shunned the role of "arbiters of truth." This did not prevent them from interpreting, sometimes in a completely "unconventional" way, many phenomena of political, religious and social radicalism. However, since their content, the main driver of their growth, was created by their users themselves, they had to abide by the terms of US jurisdiction and mention the place of registration of the head offices of the vast majority of their parent companies. The Communications Decency Act of 1996 (CDA), which added Section 230 to the Communications Act of 1934, generally protects social platforms from collective lawsuits filed by third parties only if they act as a "neutral" platform or service provider.
By early-2010s, the leading social media outlets, which had initially stayed away from political lobbying, had realized its value in protecting their own commercial interests.
"In 2012, the White House helped Silicon Valley kill the anti-piracy bill" (Stop Online Piracy Act – SOPA), promoted by leading Hollywood companies. IT giants have also drummed up support for "millions of network users," whose pressure Washington politicians were quick to feel. During the 2016 US presidential campaign, media platforms played a significant role in promoting both major candidates. Even though Hillary Clinton was their clear favorite, Trump's victory (as well as the previous campaign in support of Brexit) was largely attributed to the lack of "proper" regulation of the political content coming through social media channels.
Since the advent of the global pandemic, the major multinational media platforms have been systematically trying to check the spread of false information, fake news, panic rumors, etc. As a result, this "thorough" and "aggressive" fight against "content harmful to society" started getting traction with commentators representing the traditional establishment, who believe that this tactic should be applied also to other areas of the information environment during the post-viral period.
It looks like some Internet platforms are getting more and more attentive to the opinion of the ruling class in the West and are acting in unison with the interests of this class. Twitter has just appended a link to two of President Trump's tweets, which he had posted about mail-in ballots, claiming that they would cause the November presidential election to be "rigged. The links urged people to "get the facts" about voting by mail.
Trump responded by signing an executive order on the regulation of social networks. Critics of the politicization of social media believe that despite their being "technically universal tools," the activity of the global networks should not lead to "uniform social and political effects of interactions they participate in."
Meanwhile, IT giants are also playing an increasingly significant geo-economic role. According to one scenario, the Chinese yuan may not be the US dollar's most likely rival as a world reserve currency "in the next 20 to 30 years." Rather, this role may be played by "relatively stable quasi-monetary units, supported by major global corporations," such as Amazon, which is worth about $1 trillion, or Facebook, with an audience of "half of the world's population over the age of 15." US experts even link China's efforts last year to fast-track the creation a national digital currency ("digital yuan") with the publication of the idea of a private global monetary system, known as Libra, under the auspices of Facebook .
Another area creating the prerequisites for enhancing the political influence of digital platforms is the collection and analysis of "Big Data." In contrast to statistics that operate on the basis of pre-formulated hypotheses and models, data is generated "naturally" as a result of any action (and even inaction) of the user. With the introduction of 5G communication technologies, most aspects of life will be covered by the "Internet of Things." Microchips installed in almost all industrial and consumer products, and transmitting all kinds of information, are able to receive control commands from the outside. People are getting increasingly worried about the prospect of the world moving in the direction of "snooping" ("surveillance capitalism.")
Processed by data centers, large arrays of widely varied data make it possible not only to identify behavioral patterns of huge masses of people, but also to predict, with great accuracy, the emergence of certain trends, including public moods and preferences. Moreover, unlike the collection of statistical information, big data is collected without people's knowledge, and the methods of analyzing them are generally kept under wraps, as they are considered by collector platforms as commercial know-how. However, when it comes to determining the political moods of huge masses of people in almost real time, one may inevitably be tempted to manipulate the mass consciousness at a qualitatively new level.
Politically, the technological and social media giants' rise to power may culminate in what is called "netocracy," – a form of political management of society, where the main value is information, not tangible things such as money, real estate, etc.," and the main instrument of power is "full access to reliable information and manipulation with it." According to critics, in a society where the ruling elite are mainly represented by "netocrats," there will be "no state, no laws, no ethics" .
In general, the impact of the global corona-crisis has revealed a two-pronged political trend. On the one hand, what is anticipated is a speedy transformation of economic and business processes towards network distribution, as well as an increasing number of people moved to performing distance jobs. This trend, among other things, is turning IT giants into an increasingly significant force in the labor market. Generally speaking, we are talking about a qualitative increase in the potential impact of social media and the Internet giants that control them on all aspects of everyday life, including the people's political and ideological views and preferences.
Simultaneously, we see the renaissance of national states. The pandemic has proved sovereign states to be way more efficient, both in terms of legitimacy and in terms of resources that can be scrambled to combat a challenge of catastrophic proportions . "Massive demand for protection" makes dirigisme fashionable again.
"Frightened societies will stop questioning the merits and democratic nature of these measures …" Western experts say. Digital supervision and control of citizens is becoming widespread, becoming a kind of "a standard", "less and less questioned," and increasingly perceived as "necessary" and "useful".
States are able to directly tighten their control of the new media. What we are talking about is the creation of some cross-country network associations, whose audiences can only be accessed by companies that meet certain political and ideological criteria. In the extreme case, the very audience of these international services is limited only to citizens of countries that are members of a closed community. This is a kind of geopolitical "fragmentation of the Internet", or at least of its media space. Since the mid-2010s, the United States has been going back to the aggressive use of sanctions designed to check the technological progress of rival powers. Even in Europe, more and more people now see Washington's new line as an attempt to change the balance of economic power in the world.
Thus, emerging right before our eyes is a kind of a communicative digital "ocean" that the life of the vast majority of people and economic entities will plunge into in the coming decades. Industry, global supply chains, military affairs, agriculture, transport, medicine, methods of managing the national infrastructure, and the overall quality of life of billions of people are set to go through dramatic changes.
Any country or a group of countries, which have set themselves the task of closing their technological lag in a matter of just a few years, knows just how difficult and expensive, if possible at all, this can be. And if the main political battles are now being fought over technological issues, then in the future the politicians will be focusing on how to fill the technologies-formed media environment with a new "content."
From our partner International Affairs
Roads and Rails for the U.S.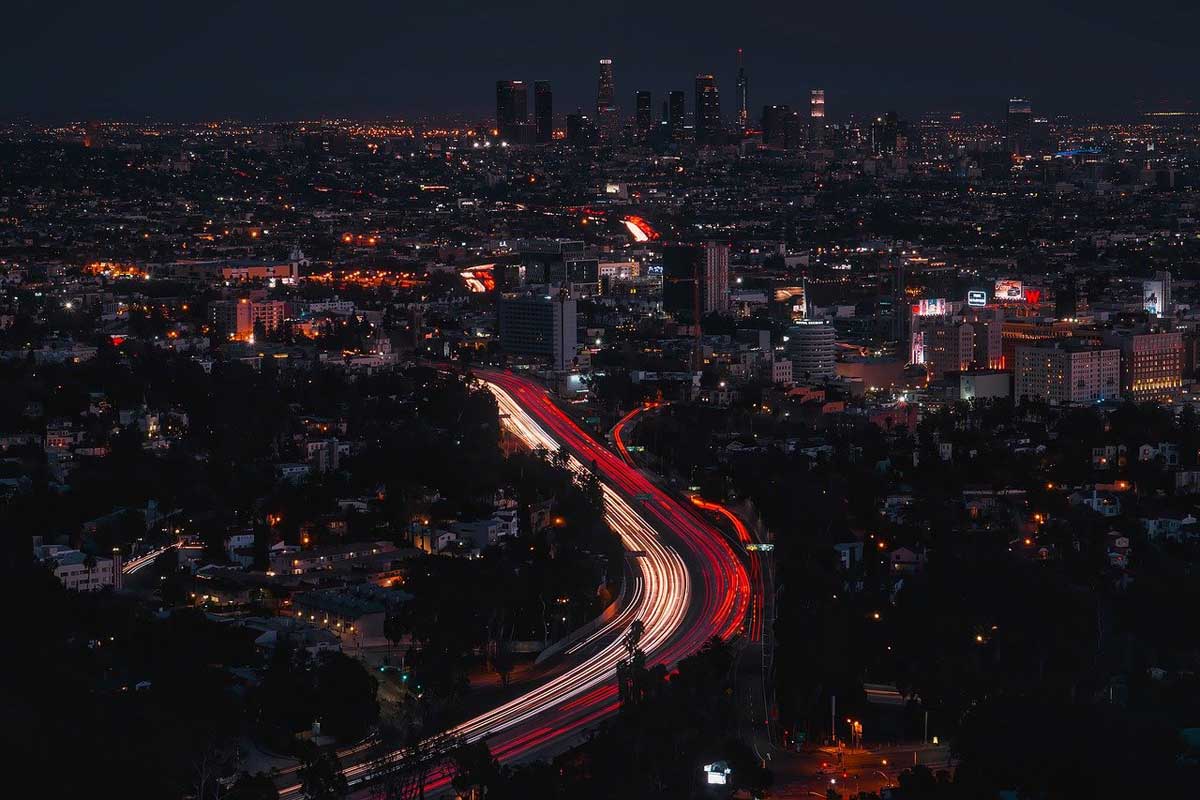 For those who expect the newly announced $2 trillion Biden infrastructure program to be a goodbye to potholes and hello to smooth-as-glass expressways, a disappointment is in store. The largest expenditure by far ($400 billion) is on home/community care, impacting the elderly or disabled. The $115 billion apportioned to roads and bridges is #4 on the list.
The American Society of Civil Engineers (ASCE) keeps tabs on our infrastructure and their latest report (2020) gave it an overall grade of C-. Although bridges worsened, this is a modest improvement on the previous report (2017) when the overall grade was D+. If $115 billion in spending sounds adequate, one has to remember it costs $27 billion annually for upkeep.
Astounding it might be the backlog in spending for roads and bridges runs at $12 billion annually. Go back 20 years and we have a quarter trillion shortfall. Add all the other areas of infrastructure and the ASCE comes up with a $5 trillion total. It is the gap between what we have been spending and what we need to. Also one has to bear in mind that neglect worsens condition and increases repair costs.
One notable example of maintenance is the Forth rail bridge in Scotland. A crisscross of beams forming three superstructures linked together, it was a sensation when opened in 1890 and now is a UN World Heritage Site. Spanning 1.5 miles, its upkeep requires a regular coat of paint. And that it gets. Rumor has it that when the unobtrusive painters reach the end of their task, it is time to start painting again the end where they began — a permanent job to be sure though new paints might have diminished such prospects.
Biden also proposes $80 billion for railways. Anyone who has travelled or lived in Europe knows the stark contrast between railroads there and in the U.S. European high-speed rail networks are growing from the established TGV in France to the new Spanish trains. Run by RENFE, the national railway, Alta Velocidad Española (AVE) trains run at speeds up to 310 km/h (193 mph) — a speed that amounts to a convenient overnight trip between Los Angeles and Chicago.
The hugely expensive new tracks needed can be considered a long-term investment in our children's future. But it will take courage to contest the well-heeled lobbies of the airplane manufacturers, the airlines and big oil.
If Spain can have high-speed rail and if China already has some 24,000 miles of such track, surely the US too can opt for a system that is convenient for its lack of airport hassle and the hour wasted each way in the journey to or from the city center. Rail travel not only avoids both but is significantly less polluting.
Particularly bad, airplane pollution high above (26 to 43 thousand feet) results in greater ozone formation in the troposphere. In fact airplanes are the principal human cause of ozone formation.
Imagine a comfortable train with space to walk around, a dining car serving freshly cooked food, a lounge car and other conveniences, including a bed for overnight travel; all for a significantly less environmental cost. When we begin to ask why we in the US do not have the public services taken for granted in other developed countries, perhaps then the politicians might take note.
Congress and the Biden administration should end FBI immunity overseas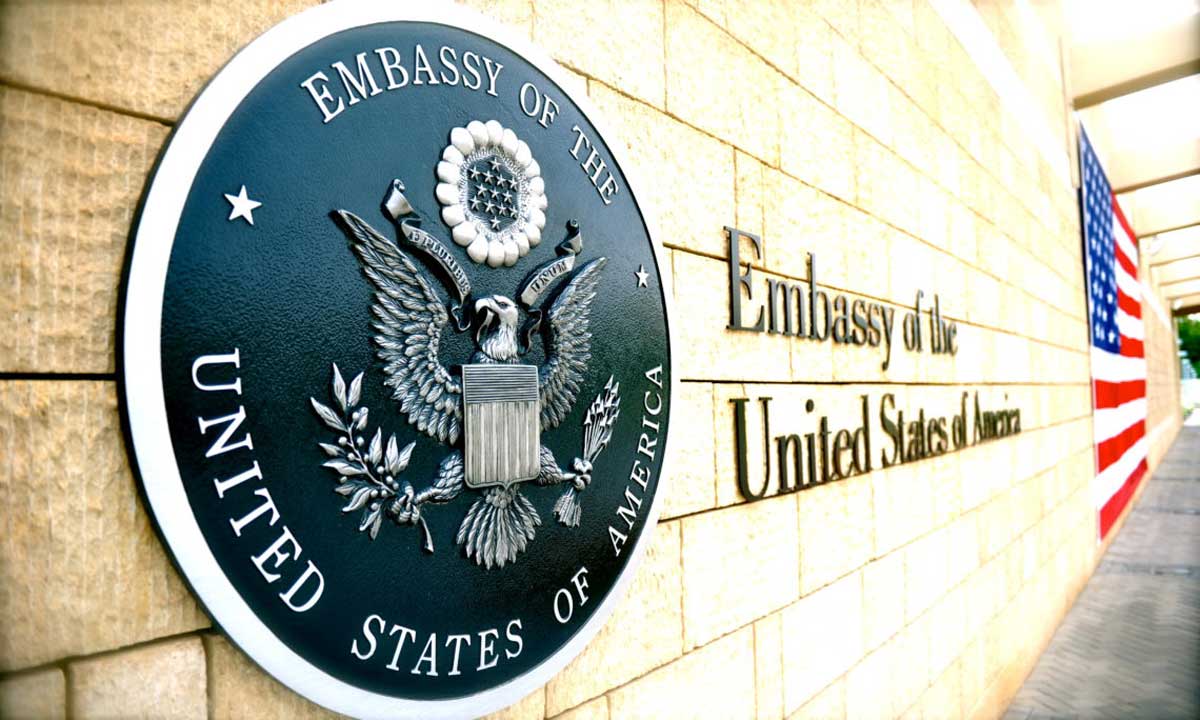 The FBI notably has an extended international presence running 63 offices in select countries overseas. The offices are called "legats" and are situated at the US Embassy in the host country. One of the major reasons for FBI's international presence is fighting international terrorism.
The FBI legat personnel at the US embassies are fully accredited diplomats enjoying full diplomatic immunity but that poses several questions that are worth asking, such as: how is it possible for law enforcement to be diplomats and is that a good idea, legally speaking?
Police work should not enjoy diplomatic immunity because that opens the door to abuse. Does the FBI's immunity overseas mean that the FBI attaches can do no wrong in the host country? How do we tackle potential rights infringements and instances of abuse of power by the FBI towards locals in the host country? The DOJ Inspector General and the State Department Inspector General would not accept complaints by foreigners directed at the FBI, so what recourse then could a local citizen have vis-a-vis the FBI legat if local courts are not an option and the Inspector Generals would not look into those cases?
This presents a real legal lacuna and a glitch in US diplomatic immunity that should not exist and should be addressed by Congress and the new Biden administration.
While FBI offices overseas conduct some far from controversial activities, such as training and educational exchanges with local law enforcement, which generally no one would object to, the real question as usual is about surveillance: who calls the shots and who assumes responsibility for potentially abusive surveillance of locals that may infringe upon their rights. It's an issue that most people in countries with FBI presence around the world are not aware of. The FBI could be running "counter-terrorism" surveillance on you in your own country instead of the local police. And that's not nothing.
When we hear "cooperation in the area of counter-terrorism", as recent decades show, there is a great likelihood that the US government is abusing powers and rights, without batting an eyelash. That exposes local citizens around the world to unlawful surveillance without legal recourse. Most people are not even aware that the FBI holds local offices. Why would the FBI be operating instead of the local law enforcement on another country's territory? That's not a good look on the whole for the US government.
The legal lacuna is by design. This brings us to the nuts and bolts of the FBI legats' diplomatic immunity.
Diplomatic immunity is governed by the Vienna Convention on Diplomatic Relations of 1961, under Chapter III on privileges and immunities. The US is also a state party to the Convention, along with most states around the world. While there could be some variations and disagreements on bilateral basis (including on weather for example one state could be hosted and represented through the embassy of another state in a third state), on the whole there is a universal consensus that the Vienna Convention sets the rules establishing diplomatic immunities and privileges.
Under the Vienna Convention, only top diplomats are given the highest degree of immunity from the law. This means they cannot be handcuffed, arrested, detained, or prosecuted by law enforcement officials of the country in which they're stationed. Diplomatic immunities and privileges also include things like diplomatic "bags" (with very peculiar cases of what that could entail) and notably, protection and diplomatic immunity for the family of diplomats.
It is a universal consensus that not everyone who works at an Embassy has or should have diplomatic immunity. Immunity is saved for diplomats whose role has to be protected from the local jurisdiction of the country for a reason. Not all embassy staff should enjoy diplomatic immunity. Granting law enforcement such as the FBI full legal immunity for their actions is bad news.
Only the top officials at an embassy are diplomats with an actual full immunity — and that's for a reason.
It makes sense why a diplomat negotiating an agreement should not be subjected to local courts' jurisdiction. But the same doesn't go for a law enforcement official who acts as a law enforcement official by, for example, requesting unlawful surveillance on a local citizen, in his law enforcement capacity, while thinking of himself as a diplomat and being recognized as such by the law.
Law enforcement personnel are not diplomats. Dealing with extraterritorial jurisdiction cases or international cases is not the same thing as the need for diplomatic immunity. If that was the case, everyone at the export division at the Department if Commerce would have diplomatic immunity for protection from foreign courts, just in case. Some inherent risk in dealing with international cases does not merit diplomatic immunity – otherwise, this would lead to absurdities such as any government official of any country being granted diplomatic immunity for anything internationally related.
The bar for diplomatic immunity is very high and that's by design based on an international consensus resting upon international law. Simply dealing with international cases does not make a policeman at a foreign embassy a diplomat. If that was the case every policeman investigating an international case would have to become a diplomat, just in case, for protection from the jurisdiction of the involved country in order to avoid legal push-back. That's clearly unnecessary and legally illogical. Being a staff member at an embassy in a foreign country does not in and of itself necessitate diplomatic immunity, as many embassy staff do not enjoy diplomatic protection. It is neither legally justified nor necessary for the FBI abroad to enjoy diplomatic immunity; this could only open up the function to potential abuse. The FBI's arbitrary surveillance on locals can have a very real potential for violating the rights of local people. This is a difference in comparison to actual diplomats. Diplomats do not investigate or run surveillance on locals; they can't threaten or abuse the rights of local citizens directly, the way that law enforcement can. Lack of legal recourse is a really bad look for the Biden administration and for the US government.
The rationale for diplomatic immunity is that it should not be permitted to arrest top diplomats, who by definition have to be good at representing their own country's interests in relation to the host state, for being too good at their job once the host state is unhappy with a push back, for example. The Ambassador should not be exposed to or threatened by the risk of an arrest and trial for being in contradiction with the interests of the host state under some local law on treason, for example, because Ambassadors could be running against the interests of the host state, by definition. And that's contained within the rules of diplomatic relations. It's contained in the nature of diplomatic work that such contradictions may arise, as each side represents their own country's interests. Diplomats should not be punished for doing their job. The same doesn't apply to the FBI legats. Issuing surveillance on local citizens is not the same as representing the US in negotiations. The FBI legats' functions don't merit diplomatic immunity and their actions have to be open to challenge in the host country's jurisdiction.
The FBI immunity legal lacunae is in some ways reminiscent of similar historic parallels, such as the George W. Bush executive order that US military contractors in Iraq would enjoy full legal immunity from Iraqi courts' jurisdiction, when they shouldn't have. At the time, Iraq was a war-torn country without a functioning government, legal system or police forces. But the same principle of unreasonable legal immunity that runs counter international laws is seen even today, across European Union countries hosting legally immune FBI attaches.
Congress and the Biden administration should end FBI immunity overseas. It can be argued that for any local rights infringements, it is the local law enforcement cooperating with the US Embassy that should be held accountable – but that would ignore that the actual request for unlawful surveillance on locals could be coming from the FBI at the Embassy. The crime has to be tackled at the source of request.
When I reached out to the US Embassy in Bulgaria they did not respond to a request to clarify the justification for the FBI diplomatic immunity in EU countries.
To prevent abuse, Congress and the Biden Administration should remove the diplomatic immunity of the FBI serving overseas.
Competition and cooperation between China and the United States and the eighth priority
In mid-March U.S. President Biden held his first press conference since taking office. Speaking about Sino-U.S. relations, Biden said: "I will prevent China from surpassing the United States of America during my term of office". At the same time, he also stressed that he would not seek to confront China, but to keep up fierce competition between the two countries.
Focusing on competition between major powers is one of the important changes in U.S. foreign policy in recent years. As the strengths of China and the United States draw closer together, the United States increasingly feels that its own 'hegemony' is threatened. During Trump's tenure, the United States has caused a trade war, a technology war, and even a complete disagreement with China in an attempt to curb China's development momentum and erode Chinese positions.
The expansion of the competitive field and the escalation of the competitive situation have become the hallmarks of Sino-U.S. relations during this period. Although Biden's policy line has made substantial changes to 'Trumpism', it still has much of its predecessor's legacy with regard to its policy towards China.
The first foreign policy speech made by U.S. Secretary of State Tony Blinken listed China Challenge as the eighth priority, preceded by:
1) ending the COVID-19 pandemic;
2) overcoming the economic crisis, reviving the economy at home and abroad, as well as and building a more stable and inclusive global economy;
3) renewing democracy;
4) reforming immigration and creating a humane and effective immigration system;
5) rebuilding alliances, revitalising U.S. ties with allies and partners with the system that the military calls force multiplier;
6) tackling climate change and leading a green energy revolution;
7) securing U.S. leadership in technology; and
8) confronting China and managing the greatest geopolitical test of the 21st century, i.e. relations with China, which is the only country with economic, diplomatic, military and technological power to seriously challenge the international system and equilibria.
The eighth medium-term guideline for the national security strategy sees China as an important competitor. These guidelines clearly show that competition still sets the tone in the way President Biden's Administration's manages relations with China, as was the case in the previous four-year period.
At a press conference on March 26, 2021, Chinese Foreign Ministry spokesperson Hua Chunying said the above statements were not surprising. It is clear that China and the United States are competing on different interest levels.
The key factor, however, is to compete fairly and justly and to improve oneself. The appeal to the other side is moderation and restraint, not life or death, or a zero-sum game. These words are along the same lines as Foreign Minister Wang Yi's statement when he spoke about Sino-U.S. relations at a session of the National Congress of People's Representatives of the People's Republic of China (the Chinese Parliament). It is not only a response to the U.S. strategy of competition with China, but it also provides a model for the future way in which superpowers should proceed together.
The reality of Sino-U.S. competition is unavoidable, but competition can be divided into benign and vicious. The former is a winning model for "improving oneself and understanding the needs of the other side".
Since Deng Xiaping's reforms and opening up to international trade, China has begun its own reconstruction. It has continuously widened the scope for benign competition and has changed its mindset by actively embracing the world's different political parties and participating in international competition. It has also inspired enthusiasm for innovation and creativity and made progress in various fields.
At the same time, development has also provided ample opportunities for countries around the world and injected growth momentum into the global economy: this is a typical example of China's good interaction and common development with all countries around the globe.
Conversely, fierce competition means breaking rules and systems and even breaking the demarcation line to prevent or contain the opponent, and this is usually followed by fierce conflicts.
The two World Wars of the last century were extreme examples of violent competition between great powers: the first as a clash between capitalist imperialisms in search of new markets; the second as a result of mistakes made in the peace treaties that ended the Great War, plundering the losers and causing misery, resentment and chauvinistic desires.
In today's world, competition without respect for the other side has not disappeared from the scene of history. Trump Administration's frantic anti-China activity over the last four years has not only failed to make the United States 'great again', but has caused a linear decline in its national competitiveness, at least according to the World Competitiveness Yearbook 2020 published by the Lausanne-based International Institute for Management Development, which sees the United States dropping from third to tenth place. Besides the fact that its international image has seriously plummeted and Sino-U.S. relations have hit the lowest ebb since the establishment of diplomatic relations. It can clearly be seen that fierce competition will only restrain its promoters and ultimately harm the others, themselves and the international community.
In December 2020 General Mark Alexander Milley, Chairman of the Joint Chiefs of Staff (a body that brings together the Chiefs of Staff of each branch of the U.S. military and the Head of the National Guard Bureau), said in an interview that 'great powers must compete. This is the essence of the world'.
There is no problem with this statement: it is not wrong, but it is important to maintain a state of competition and contact between major powers, precisely to ensure that it does not turn into conflicts or wars that are fatal to mankind and the planet as a whole.
The gist of the speech shows that some U.S. elites also believe that China and the United States should adhere to the principle of 'fighting without breaking each other'. The importance and the overall and strategic nature of Sino-U.S. relations determine that no one can afford the zero-sum game, which is a lose-lose as opposed to a win-win game – hence we need to ensure that competition between the two countries stays on the right track.
Competition between China and the United States can only be fair and based on rules and laws. This is the basic rule of international relations, in accordance with the Charter of the United Nations as its point of reference.
Regardless of the common interests of China, the United States or peoples in the world, both countries should make this system promote healthy and fair competition, thus turning it into the greatest value of sharing and cooperation.
China's goal has never been to surpass the United States, but to advance steadily and become better and no longer a prey to imperialism and colonialism as it has been the case since the 19th century, when Great Britain waged the two Opium Wars (1839-1842 – 1856-1860) to have not only the opportunity, but also the right to export drugs to the Middle Empire – hence Great Britain was the first pusher empowered and authorized by the force of its weapons.
Although – by its own good fortune -the United States has never been England, it should not always be thinking of surpassing the others or fearing being overtaken by the others, but should particularly focus on Secretary of State Blinken's first seven priorities and raise its expectations.
China should show its traditional political wisdom and manage Sino-U.S. relations in accordance with the principles of non-conflict, non-confrontation, mutual respect and win-win cooperation, so that Sino-U.S. relations can develop in a healthy and stable way for the good of the whole planet.