5 Business Tech News you don't want to miss!
A few important things happened last week which will have a direct impact on the online businesses and the new smart start-ups. One cannot afford to miss them if they are running an online setup of their own or are utilizing the potential of remote working to win their bread. We are going to discuss the five major business tech news that happened last week and is expected to have a direct impact on online businesses. So, if you missed them before, here they are:
1. Amazon is competing against Google in search marketing advertising share:
A recent analysis by eMarketer has shown that Amazon's search Ad revenues are expected to grow exponentially in the next two years. However, Google Ads revenue will be greatly affected by the growth in Amazon's search ads revenue. According to eMarketers, by the end of 2019 Google will retain 73% of the search market share. Consequently, Google's share is expected to drop to 70.3% whereas that of Amazon is expected to grow from 12.9% to 15.9% by the end of 2021. Amazon's ad business is growing faster than it was expected. Search ads on Amazon are taking over Google Search Ads at a very fast pace.
2. Video Conferencing tool Zoom introduced AI-powered features:
Zoom – a videoconferencing platform has introduced around 300 new exciting features on the occasion of their annual conference. These features had extensive incorporation of AI within them. Some of them include AI-powered notes taking feature, generating transcripts, AI-driven facial recognition of the meeting attendee, VR based background setting capabilities, etc. Several shortcuts were also introduced for salesforce users for easy phone call logging and their tracking. These AI-driven features are going to make Zoom a must-have video conferencing tool for the businesses.
However, in order to enjoy Zoom at its best one must need a high-speed and reliable connection. Spectrum Deals are quite thesavior and can help you find a reliable and pocket-friendly package so that you never miss a meeting or conference. These news pieces and fresh developments in the industry are going to have a great impact on the businesses which they might not be expected earlier.
3. Google has introduced two new ways to access the target users in Google Search:
In the next few weeks, Google Ads is expected to introduce two new ways to access the target audience to search on the platform. Google is now enabling advertisers to reach the target audience through "Affinity Audience". Affinity audience's mechanism will help the advertisers to assist the already visited audience to a particular platform where their needs can be catered. It also raises product/service awareness among them.
The second new feature Google Ads is throwing for advertisers is the all-new seasonal event feature for in-market audiences.
4. Robotics construction start-up Toggle raised $3M seed Fund:
Toggle – a Brooklyn based start-up recently announced that they raised $3 Million by seed funding. They plan to invest this money to improve the technology developed by the company. The company comprises of 15 people that are dedicated to developing robotics which is specially assembled to fabricate rebar (short of reinforcing bar). They have already introduced several of their Projects in New York and are planning to hire more professionals to boost the commercial production of the hardware and software.
5. Meetup is going to charge $2 for RSVPs, event invitations, etc.:
Meetup is an online platform, facilitating millions of people to find events that interest them and also give them a chance to meet new people with similar hobbies and interests. They announced last week that they are going to implement a new payment model, according to which the users will be charged when they RSVP to any event they want to attend.
Until now Meetup was only charging the organizers of the events. Organizers were charged $9.99 to $23.99 to organize three groups which can contain unlimited participants. However, now they are trying this new model where the organizer will save $2 of the previously charged fee instead each member RSVP-ing to the event will pay $2.
Accelerating the Use of Digital Technologies is Key to Boosting Economic Growth in Africa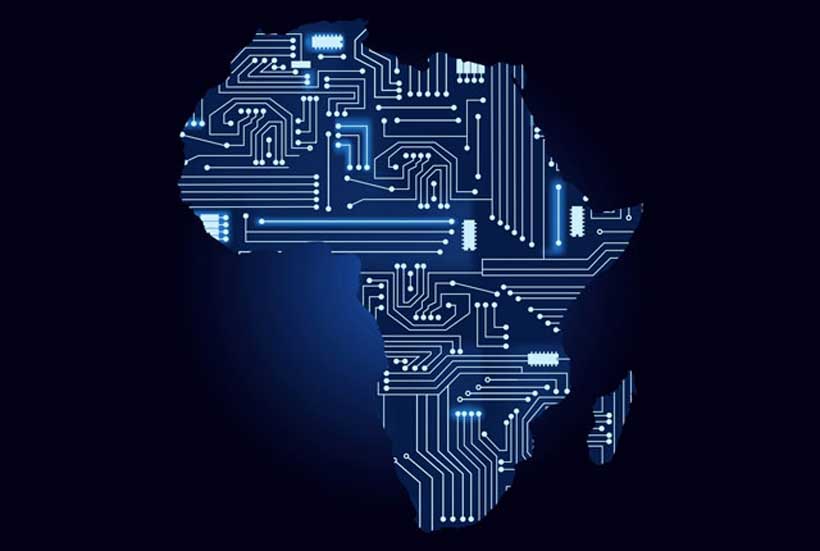 With Africa's share of the global workforce projected to become the largest in the world by 2100, it is critical for African countries to increase the uptake of digital technologies* to drive employment growth for the more than 22 million Africans joining the workforce each year, emphasizes a new report released today.
The "Digital Africa: Technological Transformation for Jobs" report provides a comprehensive analysis of how digital technologies can enable economic transformation and boost jobs in the region. It also sheds light on how policy and regulatory reforms can widen the availability and increase usage of digital technologies.
Of all the regions in the world, Sub-Saharan Africa (SSA) displays the largest gap between the availability of digital infrastructure and people's actual usage. On average across countries in SSA, 84% of a given country's population had at least some level of 3G mobile internet availability and 63% had some level of 4G mobile internet services, but only 22% were using mobile internet services at the end of 2021, according to numbers collected by the Global System for Mobile Communications Association using a methodology focused on unique subscribers. Usage rates range from a low of 6% in South Sudan to 53% in South Africa, underscoring the heterogeneity of average use and the need for differentiated policy reforms across countries.
"The minimal usage of mobile internet is a lost opportunity for inclusive growth in Africa," said Andrew Dabalen, World Bank Chief Economist for Africa. "Closing the uptake gap would increase the continent's potential to create jobs for its growing population and boost economic recovery in a highly digitalized world."
Even though technology and innovation are known to drive long-term economic growth and can lead to much-needed modernization in economic activities across agriculture, manufacturing and services, the digital divide continues to grow between large formal and micro-sized informal enterprises, between young men- and older women-owned enterprises, and between richer, urban, and more educated households and poorer, rural, and less educated households. Only 2% of micro-sized firms owned by young women and 8% of micro-firms owned by young men use a computer.
The report highlights evidence that internet availability has a positive impact on creating jobs and reducing poverty in African countries. For example, in Nigeria, labor force participation and wage employment increased by 3 and 1 percentage points, respectively, after three or more years of exposure in areas with internet availability. Job estimates for Tanzania found that working-age individuals living in areas with internet availability witnessed increases of 8 percentage points in labor force participation and 4 percentage points in wage employment, after three years of exposure. Moreover, the proportion of households falling below the national basic need poverty line dropped by 7 percentage points.
"To transform internet availability into productive usage and job growth, the region needs affordable access, digital skills and digital technologies that meet the needs of Africans," said Christine Zhenwei Qiang, World Bank Global Director for Digital Development. "Continuous sector reforms and targeted public investments that support digital economy foundations and digital uptake can help close the digital divide and unleash tremendous potential for more and better jobs for Africa's growing population."
For the 40% of Africans who fall below the global extreme poverty line, the cost of basic mobile data plans is often out of reach. Small and medium-sized businesses in Africa also face more expensive data plans than businesses in other regions. To bring down costs, governments should aim to promote competition in the provision of digital infrastructure and reduce operational costs.
To boost productive usage, governments should implement policies that support the development of more attractive digital solutions geared to the skills and productive needs people have while building broader awareness and education. Policies that foster innovation and support digital start-up entrepreneurs are essential to ensure that more Africans use the internet for jobs and learning, which will lead to higher standards of living. When digital technologies better meet the needs of people, households and firms, demand for their use will also increase, making internet expansion more commercially viable, and supporting a virtuous cycle of technology-led transformation.
*For the purposes of the report, digital technologies are defined broadly to include not only digital and data infrastructure, broadband internet, smartphones, tablets, and computers, but also a wide range of more specialized productivity-enhancing digital solutions ranging from communications, management upgrading, and worker training to procurement, production, marketing, logistics, and financing.
Curbing crime with 3D avatars and intelligent design
Reducing everyday offences may depend on harnessing the power of virtual reality, conscious design and community spirit.
By Alex Whiting
Picture a young offender with a headset immersed in a virtual room, coming face to face with an avatar of his or her future self.
The person tells the avatar about his or her lifestyle, substance abuse, debts or time hanging out with delinquent friends. Then the person travels forward through a 3D representation to become a future self and give the younger one advice.
Facing the future
Enabling people to speak to their future selves and ask for advice could help them make better choices today, some scientists say.
'If people care more about their future selves, we think they will be less likely to engage in delinquent behaviour in the present,' said Jean-Louis van Gelder, a professor of criminology at Leiden University in the Netherlands. He is also director at Germany's Max Planck Institute for the Study of Crime, Security and Law.
Van Gelder and other researchers in the EU are taking inspiration from the world of gaming to help bring home to young offenders the longer-term consequences of their choices. Although the technology is still being tested, the early signs are that these 3D virtual representations could help change behaviour for the better.
It's one of many crime-prevention techniques being developed across Europe.
People who live in a day-to-day survival mode are more likely to commit crime or to abuse drugs and alcohol. That's because these types of behaviour deliver immediate, albeit small, benefits. The severe costs – including prison – are often in the distant future.
Such short-term mindsets can result from harsh or unpredictable parenting and exposure to delinquent friends or poor role models, according to Van Gelder.
Short-sightedness and impulsivity are often believed to become relatively fixed in children by the age of 10 years, and it is hard to change. But what scientists are beginning to discover is that it can in fact be worked on, opening up the potential to help people stop committing crimes.
Do-it-yourself advice
He tested the virtual-reality technology with 24 young offenders as part of an EU-funded research project called CRIMETIME, which runs through March 2024.
'The interesting thing is that people give themselves very sound advice generally,' said Van Gelder, who coordinates the six-year project supported through the European Research Council. 'People tend to tell themselves to stop committing crime or to be more disciplined or to look for a job.'
Participants were asked about their behaviour and attitudes in the week before and after the session. The majority reported less harmful or criminal behaviour and greater awareness of their future selves after the session.
It's extremely difficult to change people's behaviour, according to van Gelder.
'The changes were not large, but we saw a reduction, which tells us that we're on the right track,' he said. 'So our hope is that getting advice from themselves will be more convincing than getting advice from other people.'
The next step is to develop a mobile phone app that will give them a similar experience and could be used every day for several weeks.
'The more they do the exercise, the more vivid their future self becomes,' said Van Gelder.
And the more connected they feel with their future selves, the more marked the impact on behaviour.
Design deterrents
An EU-funded project called Cutting Crime Impact (CCI), which ran for three years until end-2021, focused on more practical ways of preventing crime. These include making buildings, benches, bags and the like harder to target.
'You can actually design out crime,' said Professor Caroline Davey, director of the Design Against Crime Solution Centre at the University of Salford in Britain.
She coordinated CCI, which covered seven European countries: Estonia, France, Germany, the Netherlands, Portugal, Spain and the UK.
Since the 1990s, theft from homes and cars has fallen with the design of more secure doors, windows and burglar alarms.
'We're always trying to encourage designers to think about the risks associated with their particular products,' said Davey. 'It's not rocket science – it's fairly easy to predict what will be attractive to potential offenders.'
For example, the back of a bench that has gaps large enough to put two fingers through to reach someone's pocket or bag will encourage pickpockets. By contrast, designing buildings so that neighbours overlook each other deters burglaries.
Researchers have worked with Britain's Greater Manchester Police to develop a service to advise architects, urban planners and property developers on crime prevention.
'They highlight the risks in a particular area and advise them on how they can reduce those risks,' said Davey.
Police tips
Similar approaches were crafted under CCI with law-enforcement agencies in most of the participating countries. Police in Estonia's capital Tallinn took part. They report that crime has plummeted in Tondiraba Park – a large public space in the city – since it was revamped in cooperation with the police.
Kelly Miido, senior superintendent in charge of community policing in Tallinn's Mustamäe-Kristiine district, said she and her colleagues had to work hard to get local authorities and urban planners to think about potential security risks in their designs and ways to remove them.
'We had to constantly remind planners that we wanted to be part of the process,' Miido said.
Now, however, planners and local authorities approach her team to ask for design help.
'They have found that, if they involve us, they have fewer problems in the long run,' Miido said.
Before the redesign, the local police had to send a patrol every day to the park during the summer. Now they are called out two or three times a week.
Local knowledge
One of CCI's most important results is a handover process for when community police officers are redeployed, according to Davey, who coordinated the project.
Such patrollers, who walk the streets and get to know locals, play an important role in preventing crime. Because people can talk to them informally, these officers learn a lot about neighbourhood concerns and troubles, including in relation to social vulnerability and radicalisation.
'Community policing is so important, but is often undermined by lack of funding and appreciation for what these officers do,' said Davey.
That is reflected in the way that officers can be redeployed with no handover process. Relationships built up over years with a community can be lost overnight.
'The community aren't told about the change and often organisations the police officer works with – like social services and schools – don't know,' said Davey. 'This can have a significant impact on people's trust in policing and, ultimately, their quality of life.'
A handover system addresses the matter with relative ease and at low cost. It involves the redeployed officer and his or her replacement walking the area together and meeting key people.
'It captures something very human and important, which is the relationships that exist between community police officers, local people and local organisations,' said Davey.
The article was originally published in Horizon, the EU Research and Innovation Magazine.
The Reason Why Europe's "Right To Be Forgotten" Hasn't Made it To The United States
In the digital age, an individual's data can be searchable and accessible at the speed of one click. The more someone interacts with the Internet, the bigger their digital footprint becomes. This footprint is collected, analysed and passed around by countless third parties without the owner's explicit consent. In addition to companies making a profit from personal data, there's a high risk of falling victim to leaks and harmful activity. In Europe, the "right to be forgotten" seeks to ensure its citizen's digital privacy in the data mining economy. In the United States, the concept has drawn both interest and criticism.
What exactly is the right to be forgotten?
The right to be forgotten appears in Article 17 of the General Data Protection Regulation (GDPR), stating that the "data subject shall have the right to obtain from the controller the erasure of personal data concerning him or her without undue delay and the controller shall have the obligation to erase personal data without undue delay." In other words, an individual has the ability to request search engines like Google to delist certain results linked to their name and remove sensitive data from public record databases.
To date, the right to be forgotten is only applicable to residents of the European Union and the European Economic Area. However, it is not an absolute right and it is only valid under specific circumstances, including cases where an organisation has unlawfully processed a person's data, the data has become irrelevant to the organisation or where the collected data belongs to a child.
While the right to be forgotten was not a GDPR's invention — it had been present in several jurisdictions in Europe — it gained significantly more traction after the 2014 Google vs. Spain case. The case related to a lawyer whose bankruptcy records had been published on a website that was accessible via Google. The Court ruled in favour of the plaintiff, radically changing the way Europe dealt with digital privacy.
Barriers in the United States
Even though the right to be forgotten only applies to European residents to date, the concept has been gaining ground worldwide. From Argentina to Canada and Japan, policymakers, courts, companies and digital privacy activists have debated whether the right should be incorporated into their nations' laws. In countries like the Philippines, there is already a version of the right to be forgotten, granting people the ability to order the blocking, removal or destruction of their personal data.
What about the United States? To date, there are no all-encompassing laws or regulatory requirements regarding the blocking or removal of personal information from Google's search results or online databases in the North American nation. While several states have considered laws similar to the right to be forgotten, none of them reach the scope of Europe.
Critics of the right to be forgotten argue that it contradicts the First Amendment, which grants American citizens the right to free speech. It is believed that the implementation of such a law would contribute to a widespread erasure of digital content that would negatively impact freedom of expression and other human rights. However, according to a survey by Pew Research Center, 74% of U.S. adults support the idea of preventing personal information from being accessible online, while only 23% of respondents favour the ability to discover useful information about others.
Current privacy protection laws and resources in the United States
American privacy protection laws differ from Europe in the sense that there is a lack of a single, comprehensive federal law like the GDPR. By contrast, the U.S. has numerous federal and state laws that offer varying degrees of protection to specific groups of people and focus on specific types of data. The Children's Online Privacy Protection Rule (COPPA), for example, imposes certain limits on companies' data collection of children under 13 years old, while the California Consumer Privacy Act (CCPA) grants California residents the right to ask businesses to disclose what personal information they have collected and to delete said information.
The official website of the U.S. government encourages citizens to find out from their state or local consumer agency whether their state has laws to protect their privacy. In addition, they recommend‌ adopting preventive measures, including reading companies' privacy policies, encrypting Internet connection via a VPN, disabling cookies, and opting out of companies' mailing lists.
Service providers have also sought to address the privacy question, as evidenced by a surge in automated tools and software that facilitate digital data removal. Companies such as Incogni can have their subscribers' names, addresses, emails, phone numbers, and other sensitive information removed from market-leading data collection sites.
Going forward, in spite of the scepticism toward the EU's right to be forgotten, the prevalence of the data mining economy will continue generating discussions on digital privacy protection.