"Whoever can dominate the street will one day conquer the state, for every form of power politics and any dictatorship-run state has its roots in the street."-Joseph Goebbels, Nazi Party Minister of Propaganda, Nuremberg rally, 1934
"The goal is to dominate the street."-US President Donald J. Trump, June 1, 2020[1]
Without getting into the complex legal aspects ofan agent provocateur, one simple summary statement is useful to acknowledge: The American president's public behavior on June 1 2020 was purposefully incendiary and patently unlawful. On that now-unforgettable day, Donald J. Trump, by ordering police, special operations military, national guard and US Secret Service elements to forcibly clear a path for his photo-op walk to the nearby St James Church, crossed another critical line of presidential malfeasance. Here, rather than restrict deployed law-enforcement elements to their proper Constitutional and statutory roles, Trump commanded these agents (1) to actively incite citizen wrongdoing, and (2) to exploit all such cynically engineered derelictions for his own presumptive political benefit.
Let us be candid. In matters of US and international law, it doesn't get much worse than this. By his brazenly willful wrongdoing, Trump's commands on June 1 carried an obvious and prospectively irreversible potential for personal injuries and death. This lamentable potential was further exacerbated by opaque deployments of "unmarked" US Special Force elements into selected parts of Washington DC, and by Secretary of Defense Mark Esper's corollary injunction to "dominate the battlefield space."
The "battlefield?" In this case, it referred not to some distant area of hostilities, but to city streets of the nation's capital. Americans, of course, are unaccustomed to such patently twisted meanings.
What are the relevant facts behind such problematic executive branch behaviors, by the Department of Justice as well as Department of Defense? Prima facie, on June 1, 2020, Donald Trump's personal security detail, then operating under impermissible cover of tear gas, rubber bullets and flash bang grenades, systematically provoked otherwise compliant and unthreatening peaceful demonstrators.[2] The US federal government behavior in this Goebbels-style incident was more than "just" unnecessary or inappropriate. It was grievously illegal, including plainly evident violations of Nuremberg Principles.[3]
As these Principles are now a part of authoritative international law,[4] the agent provocateur behaviors also represented variously serious violations of U.S. law.[5] Significantly, inter alia, the Nuremberg Principles [6] require military, police and security officials to oppose any leaders' orders to willfully injure innocent people or to commit any other verifiable crimes of state, including incitement to riot or insurrection. Such commendably high expectations are routinely ignored in authoritarian or tyrannical regimes, but this fact is not exculpatory for the United States.
Markedly different in this US matter of June 1, 2020, was that certain "peremptory"[7] rules of international ambit and applicability were being systematically ignored or manipulated by an American president.
When citizens of any proper democracy engage in observably peaceful protest, there exist no per se arguments for challenging presumptions of citizen innocence or for justifying civilian mistreatment by national executive authorities. Aware of this in the June 1 St. James Church visitation incident, some Members of Congress called upon US Secret Service Director James M. Murray and certain others to appear before the House of Representatives to explain their wrongful behaviors on June 1. In time, perhaps, the American public will be told what it ought to have been told from the start about what had actually taken place.
In addition to multiple legal derogations, it was a national humiliation for the United States to have rendered itself comparable to Adolph Hitler's Sturmabteilung (SA), and later to the Stosstrupp-Hitler (SSH) or Schutztaffel (SS).[8] Increasingly, however, the law-violating behaviors of US President Donald Trump in these matters have lent palpable credence to such an irremediable humiliation. These significant derogations cannot simply be covered up or whispered away.
Already done, they cannot be undone.
Apropos of the Nuremberg Principles of international law, since 1950 an unalienable part of the laws of the United States, all persons are obliged to resist crimes of state. Though the June 1, 2020 incident did not rise to any determinably high level of criminal behavior, it remains legally worrisome for the United States on several intersecting levels. This is due to the president's conspicuous indifference to assorted peremptory norms of human rights law, and to the unwillingness of individual agents provocateurs to resist what then amounted to injurious and universally prohibited crimes of state.
Although these US crimes were relatively minor, they nonetheless represented willful violations of individual legal responsibility for federal agents of law enforcement. Noteworthy, too, is that the wider context of these officially committed and incited wrongdoings centered on properly law-based protests against racism and human rights violations here in the United States. It follows that these illegal behaviors of an American president and his pertinent agencies were not "merely" violative of peremptory Nuremberg Principle obligations. They also represented unjustifiable interference with an authoritative body of codified and customary human rights norms.[9]
Looking to the future, the President of the United States should more determinedly guide all federal agencies on a proper path of law-respecting conduct. Under no circumstances should this path involve transforming the respective agents "in play" into US agents provocateurs. By definition, any such transformation would critically defile and undermine America's most elementary principles of justice.
Going forward, the goal of an American president should be not to "dominate the street," but rather to allow or facilitate all otherwise permissible expressions of US civilian protest. If there should still remain any doubts about this core obligation, one need only recall that Donald Trump's selected words were an exact literal replication of Nazi Minister of Propaganda Joseph Goebbels' 1934 rally comments for the Third Reich. Is this in any way a proper model for the United States?
---
[1] The startlingly close verbal congruence of the Goebbels and Trump statements is most markedly worrisome here. Inter alia, it is difficult to believe that the US President's pertinent speech writer was unaware of Goebbels's exact words. More than likely, these words were deemed by him an appropriate model for Donald J. Trump.
[2] In this connection, the fact that this provocation was systematic rather than merely random or visceral has various pertinent legal implications. In essence, this "systematic" quality makes the associated dereliction more egregious.
[3] See: Principles of International Law Recognized in the Charter of the Nuremberg Tribunal and in the Judgment of the Tribunal, Adopted by the UN International Law Commission, 2 August 1950. UN Doc. A/1316, 2 Y.B.I.L.C. 374 (1950).
[4] International law, which is a part of US law, is itself ultimately deducible from Natural Law. According to Blackstone, this is the reason why the Law of Nations is necessarily binding upon all individuals and all states. Each state and its leaders are expected "to aid and enforce the law of nations, as part of the common law, by inflicting an adequate punishment upon offenses against that universal law . . . ." WILLIAM BLACKSTONE, PUBLIC WRONGS, in COMMENTARIES ON THE LAWS OF ENGLAND, Book 4 Ch. 1 (Philadelphia, J.B. Lippincott & Co. 1893). Though assuredly not known to President Donald Trump or even to his closest and most senior legal advisors, Sir William Blackstone's Commentaries represent the core foundation of all subsequent US law.
[5]In precise words of Mr. Justice Gray, delivering judgment of the US Supreme Court in Paquete Habana (1900): "International law is part of our law, and must be ascertained and administered by the courts of justice of appropriate jurisdiction…." (175 U.S. 677(1900)) See also Opinion in Tel-Oren vs. Libyan Arab Republic (726 F. 2d 774 (1984)).Further, the specific incorporation of treaty law into US municipal law is expressly codified at Art. 6 of the US Constitution, the so-called "Supremacy Clause."
4.See:https://digitalcommons.lmu.edu/cgi/viewcontent.cgi?referer=https://search.yahoo.com/&httpsredir=1&article=1151&context=ilr
[7] Under international law, a peremptory norm is "a norm accepted and recognized by the international community of States as a whole from which no derogation is permitted…." See Art. 53 of Vienna Convention on the Law of Treaties; entered into force, 27 January 1988.
[8] Over the twelve years of the Third Reich, other here-relevant bodyguard organizations were created: The Fuhrerbegleitkommando (FBK), the Leibstandarte SS Adoplh Hitler (LSSAH), and Reichssicherheitsdienst (RSD). At Nuremberg after the War, he behavior of these Fuhrer protective units were considered together and with other Nazi institutions with regard to both Crimes of War and Crimes Against Humanity.
[9] For authoritative sources of international law, see art. 38 of the Statute of the International Court of Justice: STATUTE OF THE INTERNATIONAL COURT OF JUSTICE, Done at San Francisco, June 26, 1945. Entered into force, Oct. 24, 1945; for the United States, Oct. 24, 1945. 59 Stat. 1031, T.S. No. 993, 3 Bevans 1153, 1976 Y.B.U.N., 1052.Court of Justice: STATUTE OF THE INTERNATIONAL COURT OF JUSTICE, Done at San Francisco, June 26, 1945. Entered into force, Oct. 24, 1945; for the United States, Oct. 24, 1945. 59 Stat. 1031, T.S. No. 993, 3 Bevans 1153, 1976 Y.B.U.N., 1052.
Weakness or calculation? How the pandemic undermined the US world leadership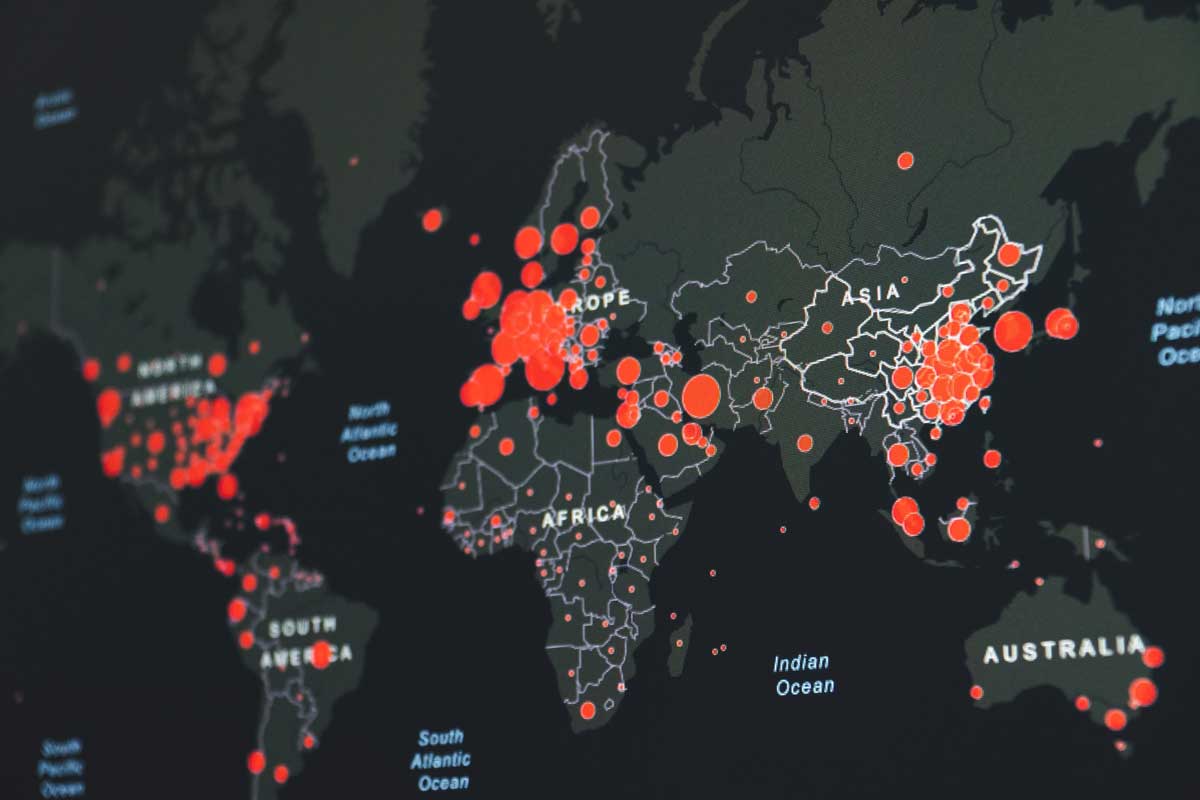 Anyone watching the numerous doomsday movies, happily churned out by Hollywood, will see American doctors saving the planet from space-borne viruses and the plague epidemic that turn people into zombies. However, the very first serious test in a decade has shown that the US healthcare system is actually inferior even to the Russian one, created during the Cold War years. And this despite the fact, that for the past 30 years, the Russian medical system has been suffering from "optimizations," cuts and underfunding. Moreover, while the Kremlin, even for propaganda reasons, has managed to provide real assistance to a number of European countries, and has been the first to launch a vaccine on the market, Washington's actions can be regarded as a sign of weakness, and a very dangerous one to its allies at that.
More than a year after the start of the global lockdown, we can already sum up the initial results, which look disappointing to Washington. The US healthcare system has collapsed under the pressure, thus laying bare the country's inability to bring the outbreak of a less-than-deadly disease under control. As for Russia, despite its lack of America's vast resources, it still managed to win the vaccine race and become the first to come up with a viable antidote.
More importantly, Moscow has also come out on top in the information "war" with the West, with its Sputnik V vaccine proving to have far fewer side effects than its Pfizer and Moderna counterparts. Therefore, the US and British lobbying of their own vaccines, and their attempts to close the European market for the Russian vaccine look unethical, to say the least, all the more so amid numerous European media reports about people having died from side effects after being inoculated with Western vaccines. At the same time, there are simply no reports about similar complications caused by the Russian vaccine, even though the European Commission and Brussels have been keeping a close eye on the effects of its use in European countries, including Serbia and Hungary, which have already taken the first deliveries of the Sputnik V vaccine.
What is the reason for the US demonstrating its weakness? How come that in the midst of the epidemic Washington was unable to find the resources to demonstrate its readiness to lend a helping hand to its European allies? Unfortunately, one of the reasons was that the Americans simply freaked out. The truth is, the US healthcare system is rather decentralized and unorganized. People with good health insurance have little to worry about. However, in a situation of a pandemic, the US medical facilities are pretty hard to manage, so one has to do it manually. Compounded by the general atmosphere of panic and the fact that the poorest strata of society, who have no health insurance and constitute the main risk zone (obesity due to malnutrition, advanced chronic diseases and other COVID-inducing conditions), the system simply collapsed. Therefore, it is not surprising that the Trump administration tried to keep maximum resources at home. Moreover, the businessman-turned-president, who had openly spoken about "exporting security," never missed a chance to make it clear to his allies that US assistance is never free. As a result, he was replaced by Biden, a Democrat who advocates maximum support for all democratic forces. However, Democrats usually provide moral or military support, but they have proved equally unprepared to line up any serious assistance to the countries hit the hardest by the pandemic.
Moreover, it was actually at the suggestion of the United States and the UK that the COVAX system, a global initiative aimed at providing equitable (but not free) access to COVID-19 vaccines for countries in need, stalled. It turned out (who might have guessed?) that both the US-developed Moderna and the British AstraZeneca vaccines are primarily needed by their own electorates, and only then by countries that need them, but are unable to produce their own vaccine. Meanwhile, India with a population of over 1 billion, managed to fulfill its obligations, and Russia is ready to launch the production of vaccines in Europe. However, bending under Washington's pressure, the European Union has banned the import of Russian, Indian and Chinese vaccines, without bothering to explain the reasons for this ban.
A country, claiming world domination cannot lead in everything, of course. Therefore, it is not surprising that the healthcare systems of many European countries, like Sweden and Switzerland, are way better that what they now have in the United States. That being said, the world leader still bears full responsibility for its allies and cannot leave them to their own devices, not only in the event of a military conflict, but also in the midst of a pandemic. However, this is exactly what it did…
From our partner International Affairs
The legacy of 2020, and 2021 in the prospects of the United States and China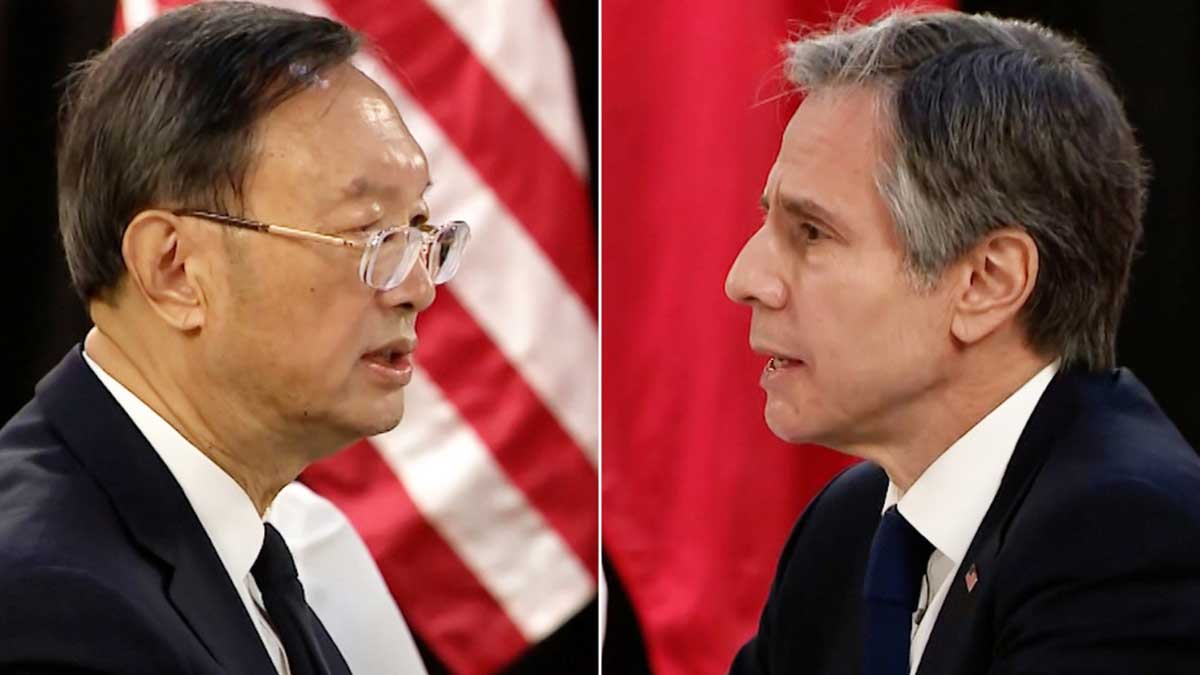 2020 was a crucial year because of Covid-19, which disrupted the evolution of the world order in the direction of differentiation and transformation. This is the most severe crisis the human world has faced since the Second World War.
As of 10 May 2021, According to the Hopkins University Global New Crown Epidemic Statistics Report, as of May 10, 2021 there have been 158,993,826 confirmed cases worldwide and 3,305,018 deaths.
The pandemic is like a fatal global social test. On the basis of a world order that has already undergoing a crisis, it has not only caused a pause and thus a deceleration of economic development, but it has also stepped up social division and the transfer of power from the political to the technical sphere.
Although the most experienced analysts and leading research institutions have published various reports, currently none of them can accurately predict in detail the huge impact of the pandemic on the history of the 21st century.
The pandemic, however, will bring about major changes in four areas.
Firstly, it will accelerate the general trend of global economic recession and differentiation. This is due to the currency over-issue policies adopted by several countries and to intensified domestic social polarisation. Since 2018 the global economic and financial crisis has not yet been solved. On the contrary, the crisis has only been concealed by the short-term response of monetary policy.
Secondly, the pandemic will speed up internal changes and the reorganisation of the international political and economic order precisely due to internal social differentiation. Owing to the turbulent influence of domestic and international policies, economic and political risks in fragile regions of the world will intensify or have knock-on effects.
Thirdly, the pandemic will strengthen the digital society and competition between countries in building new technologies will become more intense. The most significant impact of digital society is the silent arrival of a transparent society that exists but has no human contacts.
Fourthly, the pandemic promotes the rise of vaccine nationalism and accelerates the revival of the community value of East Asian countries, which has epochal significance from the perspective of the history of world civilisation.
The most influential political and economic event in 2020 was the US elections and the related change of Administration. The US elections represented the sharpest but also the most frustrating change in US history. Although Donald Trump lost the election, 74,216,154 citizens voted for the outgoing President.
For the United States, the change in direction cannot be seen as the advent of a resolute and determined policy along one single line, as the basic reality of the highly divided American society was not changed, but indeed strengthened due to the general election. The huge impact promoted the spread of political violence and protests in the United States.
Source: The US Crisis Monitor, Bridging Divides Initiative, Princeton School of Public and International Affairs', Liechtenstein Institute on Self-Determination.
First of all, Donald Trump lost the election, but the spectre of Trumpism has remained in the United States and even in Europe, which is generally not conducive to advancing the strategy of developing relations with China.
Secondly, the "antagonism" of the US strategy towards China has not changed radically. Trump hadopened a political-economic dispute with China. Itisparticularlynoteworthythat the younger generation of the Republican leadership isgraduallybecominghostile and negative towards China, and exertsgreatinfluence in Congress.Thisdoesnotfavours world peace.
Thirdly, if this attitude is not contained, it will lead to negative long-term impacts between high-tech decoupling and ideological competition. Finally, China's policy towards the United States has been perfected and refined: although the government is still adopting a wait-and-see attitude, the voice of seeking cooperation and being rational and pragmatic is still the mainstream in China.
Besides the issue that China will reduce its dependence on the world and increase world's dependence on China itself, China will reduce its dependence on traditional growth models and increase its care for social, green and environmental sustainability.
The year 2021 is proving that the focus of the analysis of global political and economic trends will still be competition between China and the United States. President Biden's Administration still regards China as its main strategic competitor, but the methods of addressing the issue are quite different from those of Trump's Administration. The main difference lies in the fact that President Biden focuses on solving domestic problems and does not exclude the most important issues with China.
President Biden's Administration has adapted its strategy for China as the influence of major lobbies and interest groups – such as the US finance and military industry – on policy is constant compared to the previous Administration. Nevertheless, the Chinese factor in the chain of global interests keeps higher levels.
Indeed, voices from both parties in the US Congress calling for curbing China's rise are also increasing.
In short, in terms of China's policy direction, President Biden's Administration is expected to oppose a trade war because it harms the core interests of the US business community. However, there are likely to be problems for Taiwan, Xianggang (Hong Kong), Xinjiang Weiwu'er (Uyghur), South China Sea, Xizang (Tibet), as well as other issues.
The possibility of renewed trade negotiations between China and the United States is expected to increase significantly in the future and the US strategy of constructive competition will be reformed.
Regardless of changes in Sino-US relations, China will certainly promote greater bilateral and multilateral investment cooperation, while seeking new development and shaping new models of cooperation.
The key areas which are currently the most important and noteworthy are, firstly, China's joining the Regional Comprehensive Economic Partnership (RCEP) and seeking to adhere to the Comprehensive and Progressive Agreement for Trans-Pacific Partnership (CPTPP), which shows that China's top leadership has decided to continue the reform strategy of internal and external promotion.
The RCEP is a free trade agreement in the Asia-Pacific region between the ten States of the Association of South-East Asian Nations (Brunei, Cambodia, Philippines, Indonesia, Laos, Malaysia, Myanmar, Singapore, Thailand and Vietnam) and five of their free trade partners: Australia, China, the Republic of Korea (South Korea), Japan and New Zealand. These Member States account for approximately 30% of world's population and GDP, thus making it the largest trading bloc.
The CPTPP, instead, is a draft regional investment and regulatory treaty in which negotiations, until 2014, twelve Pacific and Asian countries participated: Australia, Brunei, Canada, Chile, Japan, Malaysia, Mexico, New Zealand, Peru, Singapore, the USA and Vietnam.
Indeed, between the RCEP and the CPTPP, there is not only the interconnection of the industrial chain and commonality -and more reasons for unity than differences – but also the influence of great powers' strategic factors.
The main difference between the two is that the CPTPP has higher economic quality requirements, while the RECP is more inclusive. Secondly, the China-EU trade and investment agreement is likely to be signed, which has clear short-term interests for Europe and long-term strategic interests for China. China, however, still needs to take a cautious attitude towards European policy and its legal systems based on double standards. Thirdly, China and Russia are strengthening comprehensive strategic cooperation and there will be new opportunities for their cooperation in the energy and military sectors.
Why Congress should be rough on Chris Miller at his testimony on Wednesday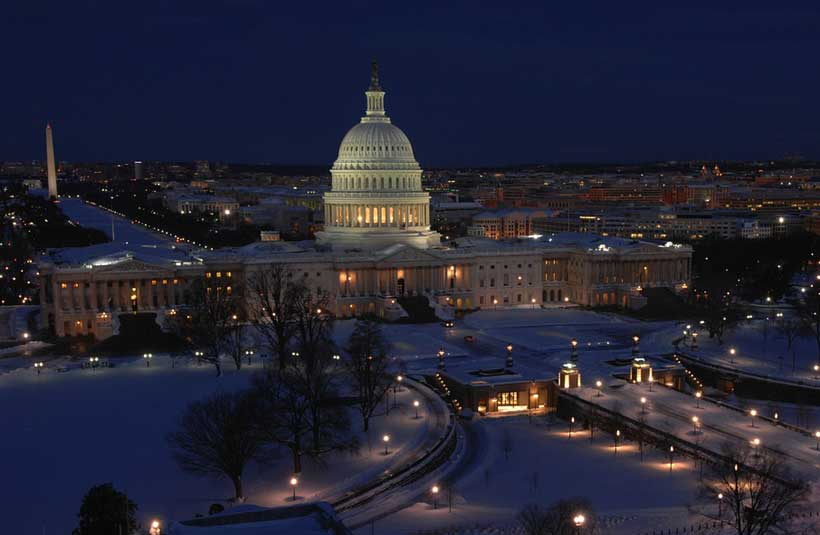 FBI director Chris Wray's weak congressional testimony in March left most of the Capitol attack questions unanswered and most of us scratching our heads: if the chiefs of the intelligence agencies don't know, then who does?
As I argued back in March, before Senate Wray picked the low hanging fruit questions — such as confirming that the Trump mob that stormed the Capitol was indeed Trump's mob and not some other people — while conviniently glazing over the real questions.
This is why the congressional testimony by former acting Secretary of Defense, Chris Miller, this Wednesday matters. The national guard mystery is still the elephant in the room that's still sitting in the corner in loud, deafening silence.
The House Oversight and Reform Committee has been looking for answers from federal intelligence agencies on Trump's role in the Capitol insurrection since day one. They have knocked on pretty much any door they could think of, requesting information from sixteen offices in total. That brings us to Wednesday when the Committee will hear from Chris Miller, as well as Jeff Rosen, former acting Attorney General, and Robert Contee III, District of Columbia Police Chief, in a hearing titled "The Capitol Insurrection: Unexplained Delays and Unanswered Questions."
Back in March, when Senate grilled Wray, the FBI director could not answer why the national guard was not sent in to quell the attack. Wray vaguely put the decision on local policy makers, conveniently circumventing federal responsibility.
Then months later, defense officials actually stated that the national guard was delayed for reasons of "optics" and worries over how it would look if Trump's mob was pushed out forcefully, as they should've been. Miller dragged his feet for hours before giving the green light, as he wanted to imagine what exactly the national guard's intervention will look like. The actual deployment took only 20 minutes, logistically speaking.
Miller has already spoken about Trump's "cause and effect" words responsible for inciting the Capitol attacks. And some commentators like Sarah Burris at Raw Story already predict that Miller is about to throw Trump under the bus on Wednesday.
But that's not enough. Where was Miller back then? The delay was his decision and no one else's. The Congressmen and Congresswomen of the House Oversight and Reform Committee chaired by Congresswoman Carolyn Maloney, should not go easy on Miller only because now, after the fact, he is willing to speak up against Trump. Now it's easy. Now it doesn't count.
Trump removed Secretary of Defense Esper over his objection to sending the national guard on the Black Lives Matter movement that sparked up exactly one year ago. That's why Trump replaced Esper with Miller. Miller could have also said no to Trump but he played along. That's why Miller doesn't get to play hero now. There are no heroes in the Trump Administration's aftermath. Some "cause and effect" talk and hypocritical outrage after the fact don't count. Now doesn't count. The House Oversight and Reform Committee shouldn't buy this. The time for cheap spins and late awakened conscience is up. Now is the time for real answers. Miller and Rosen should get a rough ride on Wednesday. Anything else would not be acceptable.