Indian Ocean has always been instrumental in expanding India's influence. From the ancient times when Indians had trade relations with Sumerian and Greek Civilizations to the times of Chola Empire when whole of South East Asia was under the ambit of Indian influence. Indian Ocean has not only served as a medium of trade but also linked the nations around culturally and religiously. India has always considered Indian Ocean as its own backyard. This changed in 21st century with the rise of China. Suddenly this prized possession was not safe from Chinese ambitions. Celebrated journalist and author Bertil Lintner explains the geopolitical ambitions of China to master the Indian Ocean. He argues that economic diplomacy of China is nothing more than a veil for a grand strategic takeover. Through various facts and scenarios he delivers a warning to the stakeholders of Indian Ocean about the changing reality.
China's interest in the Indian Ocean coincides with its rise as an economic power. Historically China has never been present in the Indian Ocean in centuries. The only example is of Admiral Zhang He who in 15th century travelled across Malacca Strait to reach India and from there to the Horn of Africa. This feat was not repeated till the end of the 20th century partly because of China's Middle Kingdom syndrome. However in the 21st century China increased its trade with Africa and Middle East therefore needed a presence in Indian Ocean to guard its interests. China is looking for shortcuts for its trade routes to relieve itself from strategic checkpoints of Malacca and Hormuz .Indian Ocean is an arena housed by various powers like US, UK, France, India and Australia. This book describes how China is winning over small island states in the Indian Ocean to establish its supremacy and pushing all these major powers on back foot. The title of the book is inspired by a US Strategy paper of 2005 which described the concept of 'String of Pearls'. With US losing its supremacy in the arena it depends on other regional powers to counter China. Lintner also provides some insights on the future course of action of major powers of Indian Ocean to push back China and why it's important to do so.
The pearls that China included in its strategy include Djibouti, Gwadar, Hambantota, Kyaukyu, Mauritius, Maldives, and Seychelles etc. One of the most important geographic points on earth is Djibouti. A small state in Africa houses military bases of all major powers in the world. Lintner correctly describes it as a new Casablanca as it has become of a hotspot for confrontation. China has the biggest military base in Djibouti which can house 100,000 troops. Djibouti is a resource less country therefore allotting land for bases was a viable option for the tiny nation. China has trapped Djibouti in its debt trap by offering huge amounts of money for its development and can cause turmoil in the region. Two states are extensively dealt with are Myanmar and Mauritius. Myanmar has tried to balance out China and India. It gives shelter to networks of Indian rebel and Chinese rebel groups which cause havoc in their respective countries. India specially had trouble dealing with military junta government in Myanmar. China has provided extensive economic support to Myanmar for infrastructure. It was also instrumental in development of Kyaukyu port which couldn't materialize because Myanmar realized that it could fall into the debt trap of China and lose its sovereignty. On the other hand India is building Siitwe port as part of its Kaladan multimodal project to compete with China. Mauritius has an interesting history as lots of migrant labours were taken away from India during British Raj. Now the Indian origin population makes a significant portion of the local populace and hence is favorable to India's ambitions. The British and French interests in Mauritius have not faded due to adjacent strategic islands around Mauritius. Still China has invested large amounts of money and wants to build a smart city and uses tourism as a big factor to change policies of these island nations. Seychelles also stands as a frontline nation in Sino-Indian rivalry. Since it is the link for BRI (Belt and Road Initiative) China has used all means to keep Seychelles on its side from financial to military cooperation. China has trained an elite force of Seychelles army and provided them with naval equipments. China has also used tourism as a significant policy tool as island states' income depend on tourism and overwhelming tourists of China drive the change. Examples have been given that how China crippled Palau's economy by denying its tourists to visit it. However India has also maintained friendly relations and maintained a coastal surveillance system in Seychelles. Similarly Maldives also present an avenue for competition between India and China with both states promoting their candidates in the election. With Mohamed Solih's election India could sigh relief for some time as Maldives leaders have also tried to outbalance both giants. In spite of India's favored candidate winning presidency Maldives is under China's stranglehold and it would be very difficult to free Maldives from this power struggle. Besides these islands Lintner talks about French Departments in the Indian Ocean, British Indian Ocean Territories including American base Diego Garcia and Australia's island bases. These bases could prove effective in the possibility of a grand coalition against China's aggressive policies in the Indian Ocean.
Present situation could be understood alternatively as a new Cold War. Strategy of China is to replace US as a world power. It is the classic Thucydides trap where war between rising power and established power is unavoidable. Author list historical examples from World War II when Japan wanted to replace US power in Pacific and Germany wanted to replace UK, the war was inevitable between them. If this theory is to be believed 'Policy of Appeasement' of China by US won't work because China is not seeking compromise but World domination. Lintner dismisses a formation like G-2 to solve security crises and there is no point in pursuing compromise like British PM Chamberlain which failed to contain Germany. In this Sino-US struggle Australia finds itself in a dilemma. It has always aligned itself with western nations but now its economy is dependent on China, at the same time it is strategically important to counter China. Its decision would be important in security architecture of Indian Ocean. Lintner believes that countries response have been inadequate while China sprints in the region. India and Japan have signed various strategic documents but it has yet to come to life. He criticized India's lopsided Look East policy because of India's less investment in infrastructure hence not been able to compete with China in South East Asia. Lintner asks US and India to understand BRI as a strategic tool of China and do not mistake it as only economic plan. However he concludes in the end chapter that not everything is rosy for China. It's facing a pushback in Myanmar and its pipelines in Pakistan are attacked by militants. There is a possibility that China won't succeed through its aggressive techniques because it will antagonize small states. Hambantota port in Sri Lanka is a clear example of that. Besides India- Japan- US enhanced cooperation would be able overcome China's maritime strength. India has also started to make a base in Seychelles and has tactical arrangement with Japan's base at Djibouti to counter China. In the end challenges that China faces will have to be seen: Aging population, overstretching of BRI resources, Japan and India as an alternative security provider and a politically aware citizenry would be too great factors to cut short its ambitions. Lintner has adopted the lengthy narrative history of the territories. It's important to understand the relation of these island states with China. Bertil outlines the economic dependence of these states on China but has not focused on security dimensions. He has ignored the proximity of islands with French and British powers which could also drive their policies. The book includes Myanmar as a case study while others were island states. Other nations like Thailand, Vietnam, and Bangladesh could have been included in the discussion. Despite India being a major power it was not mentioned enough in the book. A mention of its investment and military bases was there but no discussion about the strategy. Similarly he mentions China's military overtures and investment, client patron relations but fails to give a wider perspective on their strategic intent and defence capability. Lintner writes as a journalist and makes information accessible but it does not provide in depth information and analysis for the researchers. But overall the book provides good insights on small nation states of Indian Ocean as the information is not readily available. This would help the policymakers in making efficient decisions when dealing with small island states and dealing with resurging China in India's backyard.
Saga of Indian Disinformation Campaign
In December 2020, the EU Disinfo Lab made revelations in its report on the "widespread Indian network of subversive activities" vindicated Pakistan's position and exposed its detractors. The report has tracked all these operations back to a Delhi-based holding company, the Srivastava Group (SG).EU Disinfo Lab, an independent EU-focused NGO which monitors disinformation online, revealed in the report "India Chronicles" that has uncovered an entire network of coordinated UN-accredited NGOs that supported and propagated Indian interests and criticised Pakistan in Geneva and in other multilateral forums.
The sheer volume of information revealed about this network is astounding and its long-term objective gives credence to the term 'fifth-generation warfare'. Such campaign aims to reinforce pro-India sentiment while pushing anti-Pakistan sentiment across the world by manipulating the media i.e. by multiplying the online negative content about countries in conflict with India i.e. Pakistan, through repackaging and dissemination of op-eds and articles via the prominent Indian News Agency, ANI.
Pakistan on a number of occasions have identified and accused India of running a campaign against Pakistan to damage its international image especially with regards to terrorism. Additionally, ISPR spokesperson Major General Babar Iftikhar in an interview with Global Village Space termed misinformation campaign against Pakistan on social media as a major challenge.
India is struggling hard to shape international opinion and use every possible mean to discredit its adversaries especially Pakistan for the past 15-year which is debunked by EU DisinfoLab. Due to its growing importance for several western major powers, New Delhi feels more emboldened to indulge in illicit disinformation operations as it enjoys support from major western powers in many ways.
In the backdrop of all this, battling misinformation remains the biggest challenge for Pakistan. It ranges to a number of issues but the most important issue lies with the case of Financial Action Task Force (FATF).It is an open secret that India wanted to place Pakistan on the FATF's 'black-list', however, it miserably failed to do so. Since India joined FATF in 2011, it has been pushing hard to black list Pakistan through fake evidences as Pakistan's addition to the grey list has plenty to do with the geopolitics in the South Asia and Asia-Pacific region.
To re-shape public opinion, Indian diaspora abroad is also playing an important role through different international forums. As PM Imran khan mentioned that India "exports and funds" extremism through its network of fake news organizations and think tanks. Almost every international think tank has Indian researchers that specialize in South Asian issues. Many of these think tanks are funded and supported by entities associated with the Indian government. They publish research articles and book projects with associated privileges and generous funding offers.
The rather shocking aspect of this report has been the impunity with which these entities have been working in major capitals around the world. As per EU report, a number of fake think tanks are working in various countries that include London, Washington, Brussels, and Geneva receiving funds and operating suspicious sources. Such platforms are playing an additional part in spreading disinformation by organizing seminars and online courses/lectures that specially serve to disperse anti-Pakistan elements.
India is using all tactics to mislead world opinion on Kashmir. Pakistan has consistently been drawing attention of the international community to India's "subversive activities" to undermine democracies in the region. Such disinformation campaigns by Indian do not only affect Pakistan or China but on a broader term the world community, international organizations and state systems.
In the end, the West's muted response to such disinformation campaigns raises question of India's increased strategic relevance for western nations to contain China. The international community must take note of Indian ulterior motives of propagating fake information. Such propaganda is dangerous and has far-reaching consequences. The stellar investigation taken up by EU should serve as a wake-up call for the world to see how India has invested in such nefarious campaigns for the sake of fulfilling its own agenda. The main objective to paint itself as a victim of terrorism, however, the reality is quite opposite where India itself is a hub of disinformation.
It is time for Pakistan to engage in active diplomacy not only by exposing Indian revisionist and nefarious designs to other nation-states, but formally taking up this case at UN and EU for assistance in investigations, especially funding of all the involved media centers, think-tanks and owner groups of fake websites. Pakistan must then advocate a case in UN, EU and Financial Action Task Force against India.
Farmers' Protest: A Case for Policy Communications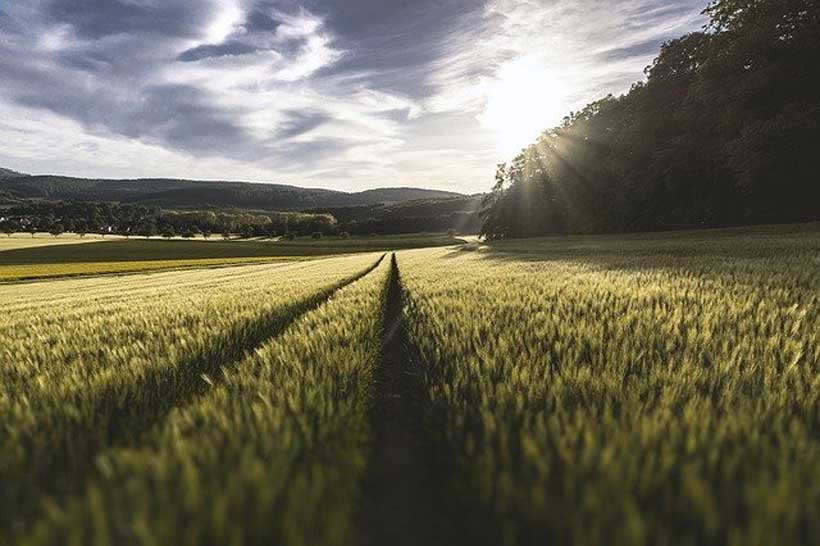 This article aims to develop the case of strategic communications over policy matters to ensure better implementation. The on-going farmers' protests in India are examined and the different government communications as a response are studied. Lastly, the conceptual framework of policy communications is also explained.
Public Policy communications are an effective tool utilized by agencies of the government to inform, educate and in turn achieve the objectives of the policy. In most developing countries, policy communication is viewed as anchors of a transparent and positive work agenda. As the link between the government and its citizen, effective communication is crucial for the successful implementation of the public policy. [1] Motivating, persuading and information- sharing are the basic functions of an effective communication strategy, Hence, as an essential prerequisite for execution of public policy, communication has transpired an important role in all aspects of development policy.
Iris Marion Young, a contemporary political theorist, in her book on Inclusion and Democracy, emphasizes that inclusive political communication is key to the legitimacy and success of democracy. She argues: "Law and policy are democratically legitimate to the extent that they address problems identified through broad public discussion with remedies that respond to reasonably reflective and undominated public opinion. The associational activity of civil society functions to identify problems, interests, and needs in the society; public spheres take up these problems, communicate them to others, give them urgency, and put pressures on state institutions to institute measures to address them. Young then also concludes that, "The democratic legitimacy of public policy, moreover, depends partly on the state institutions being sensitive to that communication process. The moral force of the processes of public communication and its relations to policy, then, rests in part on a requirement that such communication be both inclusive and critically self-conscious. [2]
Farm Laws and its Passage
In September, three contentious farms laws were passed by the Parliament, that were first introduced as Ordinances in the month of June. The three laws, that have now generated massive nationwide protests are, The Farmers' Produce Trade and Commerce (Promotion and Facilitation) Act, The Farmers (Empowerment and Protection) Agreement of Price Assurance and Farm Services Act, and The Essential Commodities (Amendment) Act. While the government claims that the new laws introduce much need reforms in the agriculture market, will lift trade restrictions, reduce corruption and finally liberalize the agricultural market. Farmers, on the other hand, fear that these bills will undermine the APMC (Agriculture Produce Market Committee) regulated 'mandi' system, erode the government guaranteed MSP (Minimum Support price) and make farmers vulnerable to the market forces.
In the Upper House of the Parliament Rajya Sabha, two out of three farm related legislations were passed by voice vote amidst strong protests by the Opposition. Chaos broke out on the floor of the house as parliamentary proceedings were subverted to pass the bills according to the Opposition. Demands of referring the bills to a Parliamentary Committee were also ignored by the government in this hasty passage. This move alone had garnered a lot of negative press, as to view examinations of the bills by the Select committee as defeat, is a dangerous trend for democracy
Farmers' Protests and the Communication Gap
Farmer Unions have been protesting the farm laws for months now. Soon after the acts were passed, massive protests engulfed Punjab. For nearly two months, these protests largely remained local with invitations extended from the Centre to overcome the discord to the protesting farmers were declined. Meanwhile, protestors in Punjab disrupted rail traffic which led to claims of shortage of coal at the thermal plant as no goods trains entered Punjab for one and a half month. On November 13th, 32 farm unions were invited by Centre and the first round of talks were held between three central ministers and the farmers. As the discussions remained inconclusive, mostly protestors from Punjab, Haryana along with protestors form Uttar Pradesh, Madhya Pradesh and Uttarakhand gathered at the Delhi border. Thousands of farmers reached border points from Punjab and Haryana amidst the usage of water cannons and tear gas. Hence, the three contentious farm laws have been vehemently protested by the farmers of Punjab and Haryana, in a nationwide protest since 14th December 2020. Subsequently, the government has held 8 rounds of discussion with leaders from the Farm Unions, with agreements only being formed on 2 of the 4 demands put by the farmers.
While commentating for the Farm laws and the political backlash, Ashok Gulati, an Indian agricultural economist in his article for the Indian Express wrote "I feel there is a gross communication failure on the part of the central government to explain to farmers what these laws are, and how they are intended to benefit them. This communication gap was fully exploited by some political parties and social activists, who themselves are facing an existentialist threat and believe that the Narendra Modi government can do no good for this country. A massive misinformation campaign was launched, saying that these laws are a sell- out to corporate houses, will abolish the MSP system, dismantle APMC mandis, and even capture farmers' lands. Nothing can be further from the truth." [3]
Government Outreach
Since the outbreak of massive protests, the government and its ministries have made multiple attempts to communicate and explain polices that are 'misunderstood' by the farmers. Communication mostly has been one-way and has focused on bringing out success stories over the benefits of the farm laws. The government has also highlighted farm unions from across the country that are in support of these reforms.
The following are the central communication campaigns undertaken by the Centre to explain these reforms:
November 29 Mann Ki Baat
Speaking of the farm laws, Prime Minister Modi said the farm reform laws have broken the shackles of the farmers and also provided new opportunities to them. In his address to the nation through his monthly radio programme, he said, ""New dimensions are being added to agriculture and its related activities in India. The agricultural reforms in the past few days have also now opened new doors of possibilities for our farmers. The demands that have been made by farmers for years, that every political party, at some point or the other made the promise to fulfil, those demands have been met."
December 17 Letter to Farmers
In an open letter addressing the farmers, the Union Agriculture Minister Narendra Singh Tomar wrote, "I am from a farming family. I have grown up seeing, understanding the challenges of farming. I have seen the distress of untimely rain, the happiness of timely monsoon. These were parts of my growing up. I have also seen the week-long wait to sell crops,". "As the agriculture minister of the country, my duty is to dispel farmers' misconceptions, to make every farmer of this country tension-free. It is my duty to expose the conspiracy being hatched to create a wall between the farmers and the Centre," he wrote in Hindi.
In an open letter written as an reply to Prime Minister Modi and the Agricultural Minister, the farmer unions such as the All-India Kisan Sangharsh Coordination Committee called their statements "factless" and also that the Centre has zero empathy for the farmers.
December 27 Mann Ki Baat
During the December 27th Mann Ki Baat, Prime Minister Modi paid his tribute to several revered Sikh personalities, including the sons of Guru Gobind Singh for their sacrifices. Meanwhile, protesting farmers banged utensils during the radio show to stage their protest. Yogendra Yadav, the Swaraj India chief had said, "On December 27 when the Prime Minister gives his Mann Ki Baat radio address, farmers will say 'we are tired of listening to your Mann ki Baat, when will you listen to our Mann ki Baat?' So we will bang utensils so that the noise of his Mann ki Baat doesn't reach us,".
Putting Farmers First
In "Putting Farmers First", a 100-page e-booklet released by the Ministry of Information and Broadcasting, the government asserted that the three farm laws passed in September were result of "two decades of consultation". The booklet lists measures taken by the government since 2014 to make agricultural profitable and also says "While farmers have made India extremely productive with their sweat and toil, the issue of profitability was always being sidelined because reforms in agriculture and agricultural markets never got priority,". The government says that the booklet clear the air and mentions the "truth" of has mentioned "what will happen" and "what will not happen" for farmers.
Though efforts have been invested to bridge the communication gap, there are no indications of them being effective on ground. The messages constructed under these campaigns include sweeping generalizations and don't included critical reasoning. If the messages are being received and understood well by the intended audiences, is difficult to measure. However, it is safe to say that there have been no real breakthroughs on ground. Perhaps the issue is no longer just a communication gap but also a trust deficit. Amidst the farmers' protests a booklet on 'PM Modi and his Government's special relationship with Sikhs' was also released on the occasion of Guru Nanak Jayanti. This could be a move to appease the community and earn some social capital over it.
Resolution
While the government has refused to repeal the three farm laws, both the sides have engaged in several rounds of discussion now. After six rounds of talks between the government and the farmer unions, the Centre agreed to meet two of the four demands raised by the leaders of the union. The government represented by the Agriculture Minister Narendra Singh Tomar, Railways Minister Piyush Goyal and MoS Commerce and Industry Som Prakash settled to exclude farmers from the penal provisions of the Commission for the Air Quality Management (CAQM) in National Capital Region and Adjoining Areas Ordinance 2020. The other is non pursual of the draft Electricity Amendment Bill 2020.
On the two out of the four demands being accepted, Hannan Mollah, general secretary of the All India Kisan Sabha and working group member of the All India Kisan Sangharsh Coordination committee, said: "The talks took place in a somewhat conducive atmosphere. The government had a conciliatory approach today…They were agreeable to discussing how to make the MSP system better but did not commit to give a legal framework. There was some one percent flexibility on part of the government."
Conceptual Framework
For a holistic understanding of policy communications, it is essential to understand its conceptual framework too. Public policies can generally be categorized as preferred policies and non-preferred policies based on their attributes. Non-preferred policies are those that often suffer conflict and delay in their adoption and implementation. Conflict among concerned parties generally arise with the government's intention to instigate the fast adoption of the non-preferred public policy. The government imposes their will on the citizens and force them to adopt non-preferred polices, without proper communication over the need and consultation with concerned parties. Hence, citizens become hesitant or show resistance in adopting these policies. [4]
According to the psychological reactance theory, if the individual is compelled by authority to follow advice, adopt recommendations or make changes, it leads to psychological discontentment. The individual feels that their flexibility is under threat and they are being deprived of personal discretion.
Conclusion
Hence, the three farm reforms fit well in the non-preferred policy category. These reforms though discussed and recommended from across the political spectrum suffered inaction in formulation. However, the current top-down implementation of these reforms with no consultation with the stakeholders has led to trust deficit and hostility. The lack of policy deliberations outside and inside the Parliament during its passage and insufficient policy communications have only exacerbated matters. It is important to note that the general environment of distrust with plenty of fake news leaves citizens angry. As citizens fear change and globalization, it is crucial that media spaces are well utilized by government to mount complete and coherent arguments. After eighth rounds of deliberations, the farmers have only warned to intensify their protests with a show of strength through tractor march on Republic Day. Even the intervention of court to resolve the deadlock has been met with suspicion from the farmers. The recent Supreme Court stay order is now being viewed as a dangerous precedent that blurs lines between the legislature, executive and judiciary. The move of setting up of an expert committee has not been welcomed by the protesting farmer unions.
The course this conflictual discourse will only be evident in the coming months but one thing is clear, commitment to policy communications is quintessential at all stages of policy matters.
References
[1] ADB (2011) Public Communication Policy 2011: Disclosure and Exchange of In- formation. SBN
978-92-9092-483-8, Publication Stock No. RPT114096.
[2] YOUNG, I. M. 2000. Inclusion and democracy. Oxford University Press.33, 647 – 673.
[3] An Expert Explains: The arguments for and against the three central farm laws
[4] Kang, I., Lee, G., Park, C. and Shin, M. (2013) Tailored and Targeted Communication Strategies for Encouraging Voluntary Adoption of Non-Preferred Public Policy. Technological Forecasting & Social Change, 80, 24-37.
Hambantota: The Growing Nightmare For India
Authors: G Nitin &Juhi*
China's inroads in the Indian Ocean Region has alarmed India. Particularly since the controversial Hambantota Port in Sri Lanka was given on a 99 year old. Should India watch the fate unfold or take decisive action to protect its vital trade and security interests?
***
The new global order has seen the rise of a new form of diplomacy – Debt Trap Diplomacy – a practice of funding expensive projects in the host country to a point of pushing the host country into debt, to gain political or economic concessions. China has been practicing this under the Belt and Road Initiative or One Belt One Road strategy, and many countries have effectively plunged themselves into massive amounts of debt. Of the many countries that have faced the brunt of asking Chinese for loans has been Sri Lanka. From the perspective of its larger neighbour, India, this is a worrisome proposition. India has vital stakes in the region, spanning trade, energy and security interests and Chinese presence has heightened tensions. Sri Lanka's gravitation towards China in recent years has further fueled New Delhi's anxieties.
India has had deep seated ties with Sri Lanka, formerly Ceylon. After the ethnic war broke out between the majority Sinhalese and the minority Tamils on the island state, India offered help owing to two factors – firstly it was impelled by its domestic concerns of Tamil Separatists reigniting their campaign; secondly it wanted to prevent other large powers from exploiting the power vacuum. After Rajiv Gandhi's assassination by the LTTE suicide bomber in 1991, although India was forced to keep a hands off policy, it wasn't entirely in India's interests to stay away from the civil war. Meanwhile China was strengthening its relations with Sri Lanka while it opened up defence company NORINCO in Sri Lanka to provide arms to the Sri Lankan Army. By the final stages of the war, while India was forced on moral and political grounds to cut off the supply of offensive weapons, the Chinese happily provided Sri Lankans with the desired weaponry and later on support in the international fora over human rights violations and war crimes. Mahinda Rajapaksa, the then President had an obvious reason to tilt towards China, that further helped him strengthen his base in the country. The massive economic costs that Sri Lanka incurred during the civil war pushed Rajpaksa to find International partners to develop Sri Lanka's most important economic assets, it's ports. While Rajapaksa clearly had an option of developing its existing ports – Colombo and Trincomalee, he chose to develop an economically wasteful port to bolster his support in his home constituency by developing Hambantota Port.
While India refused to invest in an economic dud, the Chinese stepped in to finance a port that was predicted to handle a minuscule amount of the marine traffic compared to Colombo Port. Upon realising their inability to pay the debt, the Sri Lankan government, as a consequence of scant marine traffic, had to give the port on a 99 year old lease to Chinese State owned company in 2017.
Scholars have underscored this policy of developing Chinese projects as aimed at encirclement of India, spanning Xiamen in the north, connecting Gwadar port under the ambitious China Pakistan Economic Corridor (CPEC) in Pakistan, Kerung – Kathmandu on the north-east front, China Myanmar Economic Corridor (CMEC) and rail and road bridges in Bangladesh in the east, and Hambantota in Sri Lanka in the south. While some emphasise that China is ramping its efforts to safeguard its vital economic interests that lay in the vital sea lanes of communications (SLOCs), China has evidently ratcheted up its military foothold in the region that has been the domain of its South Asian rival, India, thereby posing a threat to India's economic and security concerns.
For China, securing its trading interests via naval dominance in strategic points across the Indian ocean is imperative. This has been dubbed by some analysts as "string of pearls." Its Achilles' heel, the Malacca Strait, through which over 80 per cent of its oil imports are transported, remains prone to piracy and terrorism. Having Hambantota in its ambit is a tactic of guarding its interests in the region. Hambantota's strategic position, that lies at the crossroads of trade channels across the Indian Ocean makes it an important 'pearl' in Beijing's long term interest. China's domestic concerns for strengthening its economy aside, its hawkish ambitions signal a doom for India's interests in the region, as China gears to encircle India with its military might in the region.
First implication is that with the development of such projects, that are solely handled and undertaken by Chinese (state owned) companies and workmen, there is a growing fear of colonialism of sorts. Scholars have identified this pattern with European Colonialism where an outside power increased its strength over a sovereign. This can be problematic in the eyes of International law. Although Colombo may try its best to classify this deal as an opportunity for increasing job prospects for the natives, there is no way jobs can be created when Chinese labour will be the sole workmen on these projects.
Second concern is regarding the growing Chinese naval presence in the region. Chinese People's Liberation Army Navy (PLAN) has been docking its ships along major sea routes in the Indian Ocean Region (IOR), fomenting suspicion. For India, the IOR holds significant value, as vast pipelines and trade networks take place in the region that are a catalyst in India's domestic growth. The Sri Lankan government has reaffirmed that the Chinese presence in the port city is purely commercial, however Chinese have dismissed this account stating the military presence was also a part of the agreement. Given Chinese presence at pivotal points across the region, China gains easy access to India's security apparatus and intelligence collection and in case of a crisis, India remains engulfed from all sides. The recent incident at Galwan Valley has exemplified India's concerns in the border regions, as Beijing shows reluctance in resolving the border dispute through dialogue.
Gotabaya Rajapaksa's government in 2019 decided to reevaluate the 99 year lease, however Rajapaksa's affinity with the Chinese would imply glossing over the issue for other gains. India is exercising restraint in not antagonising Sri Lanka in a bid to keep it from drifting towards the Chinese. At best, India generously disburses funds and loans, and engages in developmental projects in order to remain in Colombo's best books. Post war reconstruction in Sri Lanka was a courtesy of India's Humanitarian and Recovery Projects amounting to US$112 millon. India took up a Housing Project worth US$270 million and provided Line of Credit for important infrastructure projects such as the Southern Railway Corridor from Colombo to Matara, Pillai-Jaffna railway track, 500MW Coal-Based Power Plant in Sampur. Hambantota's strategic position in the Indian Ocean Region, which makes it an important node in maritime trade and surveillance, coupled with Sri Lanka's proximity to the Indian peninsula is enough reason for India to fear Chinese presence on the Island State. It won't be surprising to see a repeat of the 2014 incident of Chinese Submarine docking on Colombo port, this time, however, on a much bigger scale.
Indian Ocean Region metamorphosed from a relatively peaceful region to a hotly contested region with India and China vying for greater influence. For a region that contains 36 littoral and 14 adjacent states; having a vast oil trade and abundant natural resources, establishing greater control is of paramount importance to India. With a burgeoning population and greater influence in global trade, India's vital economic and security interest lay in the Indian Ocean Region. With Hambantota being at the crossroads of this marine traffic, it occupies a significant position and thus raises India's security concerns.
In the aftermath of the Galwan Valley clash, keeping the Chinese away from India's backyard has become a priority. Consequently, India has been rapidly enhancing its naval assets and bolstering alliances with regional allies such as Vietnam and Japan. Additionally, the revival of the Quad is perceived as another positive sign in bolstering the anti-China collation in the region. Notwithstanding progress on these fronts, being in Colombo's good books remains a priority. Any fallout with Colombo will result in pushing the country deeper into China's orbit. For Sri Lanka which had been devastated by civil war, reconstruction is of prime importance and this is a suitable opportunity for India to gain a foothold in the region. The most affected regions in the country have been the erstwhile stronghold of LTTE in the north that remains one of the most underdeveloped regions. India's significant influence among the Tamils in the North can be used to its advantage in securing infrastructure projects in the region.
At the same time, India must make its no-nonsense attitude towards Colombo clear that it has had a history of crossing lines with India. New Delhi will have to convey to Colombo that the relationship and the mutual trust between the two countries should not be violated by either side. While it is of essence that India be accommodating towards Sri Lanka, history cautions New Delhi to be vigilant of Colombo's flirtations with Beijing.
*Juhi is a Final Year Law Student, pursuing LL.B. at Symbiosis Law School, Pune. The author can be reached out at juhijain341[at]gmail.com