Returning to free movement across borders is of utmost importance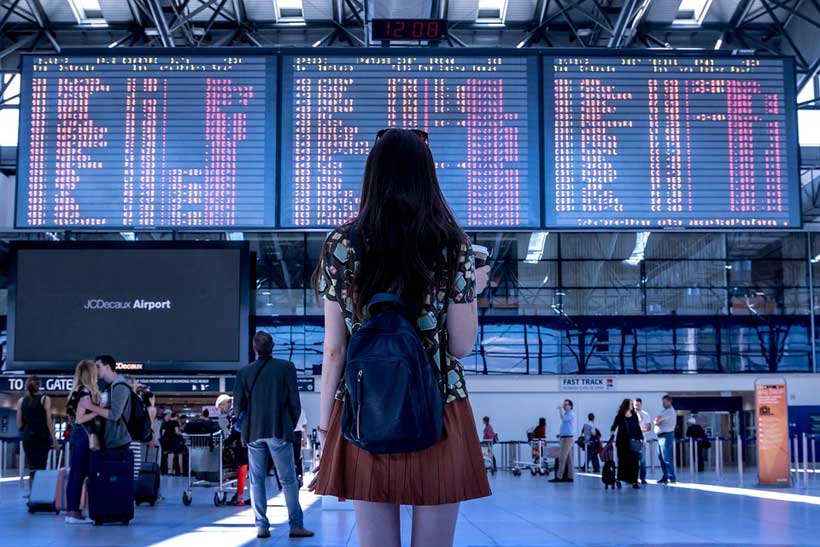 A swift return to a fully functional Schengen area is needed to safeguard freedom of movement and ensure the EU's economic recovery, says the Civil Liberties Committee.
Civil Liberties Committee MEPs express their concern about the current situation of internal border controls in the Schengen area and their impact on people and businesses, in a resolution adopted on Thursday by 53 votes in favour, 6 against and 6 abstentions.
They stress that a swift and coordinated return to a fully functional Schengen area is of utmost importance to safeguard freedom of movement, one of the main achievements of European integration, and to ensure the EU's economic recovery after the pandemic.
While demanding that member states reduce restrictions on the freedom of movement to the same extent that COVID-19 containment measures are being relaxed, MEPs suggest that a regional approach may be more proportionate than national border controls. Restrictions on freedom of movement could be lifted where the public health situation in neighbouring regions has comparably improved.
MEPs also urgently call for a debate on setting up a Recovery Plan for Schengen and the ways and means to return to a fully functioning Schengen area as quickly as possible, to prevent temporary internal border controls from becoming semi-permanent. The plan should also include contingency plans in case of a potential second wave.
Civil Liberties Committee Chair and rapporteur Juan Fernando López Aguilar (S&D, ES) said: "For the vast majority of EU citizens, the Schengen area constitutes one of the greatest achievements in the history of the EU, and it has never before experienced the outbreak of such a serious pandemic on its territory. I strongly deplore any unilateral or disproportionate measures by individual Member States to impose border restrictions upon other Member States without communication or a clear and limited timeframe. All actions meant to restore a fully operational Schengen area must be coordinated at EU level and fully respect the principle of non-discrimination".
Future of Schengen: new governance and enlargements
In the medium-term, MEPs stress that a reflection on how to enhance mutual trust between member states and ensure a truly European governance of the Schengen area is needed. In light of new challenges, they call on the Commission to propose a reform of Schengen governance.
MEPs also ask in their resolution for the Council and member states to increase their efforts in Schengen integration and take the necessary steps to admit Bulgaria, Romania and Croatia into Schengen. Except for these three countries, Cyprus and Ireland, all EU countries are part of the Schengen area. Of non-EU states, Iceland, Norway, Switzerland and Liechtenstein have joined Schengen.
Scholz and Macron threaten trade retaliation against Biden
After publicly falling out, Olaf Scholz and Emmanuel Macron have found something they agree on: mounting alarm over unfair competition from the U.S. and the potential need for Europe to hit back, – writes POLITICO.
The German chancellor and the French president discussed their joint concerns during nearly three-and-a-half hours of talks over a lunch of fish, wine and Champagne in Paris.
They agreed that recent American state subsidy plans represent market-distorting measures that aim to convince companies to shift their production to the U.S., according to people familiar with their discussions. And that is a problem they want the European Union to address.
Both leaders agreed that the EU cannot remain idle if Washington pushes ahead with its Inflation Reduction Act, which offers tax cuts and energy benefits for companies investing on U.S. soil, in its current form. Specifically, the recently signed U.S. legislation encourages consumers to "Buy American" when it comes to choosing an electric vehicle — a move particularly galling for major car industries in the likes of France and Germany.
The message from the Paris lunch is: 'If the U.S. doesn't scale back, then the EU will have to strike back. That move would risk plunging transatlantic relations into a new trade war.'
Crucially, Berlin — which has traditionally been more reluctant when it comes to confronting the U.S. in trade disputes — is indeed backing the French push. Scholz agrees that the EU will need to roll out countermeasures similar to the U.S. scheme if Washington refuses to address key concerns voiced by Berlin and Paris, according to people familiar with the chancellor's thinking.
Before bringing out the big guns, though, Scholz and Macron want to try to reach a negotiated solution with Washington. This should be done via a new "EU-U.S. Taskforce on the Inflation Reduction Act" that was established during a meeting between European Commission President Ursula von der Leyen and U.S. Deputy National Security Adviser Mike Pyle.
International Affairs
Uzbekistan's Artel joins UN's 'Orange The World' campaign against gender-based violence
Artel Electronics LLC (Artel), Central Asia's largest home appliance and electronics manufacturer, has teamed up with the UN Population Fund (UNFPA) on a public information campaign against gender-based violence.
The campaign is in line with the UN's 16 Days of Activism against Gender-Based Violence, which utilizes the color orange to symbolize a brighter future. Artel's green branding turned orange for several days in advertising material throughout Uzbek capital Tashkent, and public figures made statements to raise awareness.
Artel joins an international movement that kicked off on 25th November and lasts for 16 days. Since 1991, it has been used by individuals and organizations to call for the prevention and elimination of violence against women and girls.
This is the second year the company has 'gone orange'. Artel Electronics HR Director, Lazizbek Mamatov, also took part in a panel discussion about Gender Equality in the Workplace hosted by the UNFPA at Westminster International University in Tashkent in line with the campaign.
Shohruh Ruzikulov, CEO of Artel, said "It is a privilege to once more work with the UN in raising awareness about the issue of Gender Based Violence. In Uzbekistan, this conversation is at a relatively young stage. We are proud to stand against domestic violence and continue Artel's work in all areas to contribute to a better society."
Mr. Yu Yu, Country Representative of the United Nations Population Fund, said "We are delighted to partner with a company like Artel on such an important issue. The public reach of the private sector is vital in ensuring our message to stand against domestic violence can be heard across all segments of society. We are grateful to Artel for taking leadership on this important issue in Uzbekistan. Together, we can make the change."
The true rate of domestic violence in Uzbekistan is not known. However, the government alongside diplomatic partners and aid organizations are prioritizing the issue. In recent years the Presidential Administration has issued decrees targeted at domestic violence prevention, the government has adopted laws guaranteeing equal rights for women, and funding has been provided for information campaigns and rehabilitation centers.
Support for this campaign is just one of Artel's initiatives to support women's empowerment. Internally, the company has introduced whistle-blowing mechanisms, and is implementing an internal legal clinic to improve the legal literacy of employees. Over the last year, the proportion of women in the company's 10,000 employees has risen by 5%, to 35%. The global average for the manufacturing industry is thought to be around 30%.
In 2021, Artel became a full participant of the UN Global Compact (UNGC), the world's largest business community focused on sustainable development. In doing so, the company committed to promoting ten principles covering human rights, labor rights and environmental protection.
Douglas Macgregor: 'Russia will establish Victory on its own terms'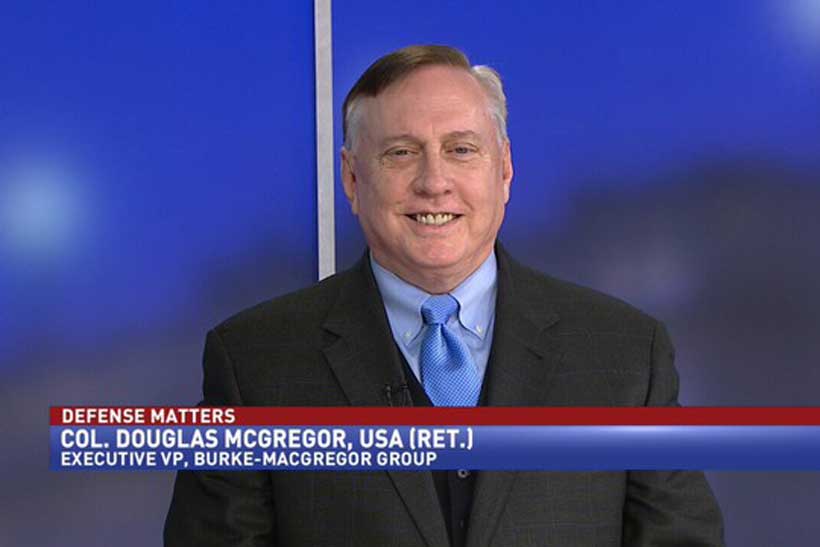 The Biden administration repeatedly commits the unpardonable sin in a democratic society of refusing to tell the American people the truth: contrary to the Western media's popular "Ukrainian victory" narrative, which blocks any information that contradicts it, Ukraine is not winning and will not win this war, notes in his new article Douglas Macgregor, Col. (ret.), who was the former advisor to the Secretary of Defense in the Trump administration.
Months of heavy Ukrainian casualties, resulting from an endless series of pointless attacks against Russian defenses in Southern Ukraine, have dangerously weakened Ukrainian forces.
Predictably, NATO's European members, which bear the brunt of the war's impact on their societies and economies, are growing more disenchanted with Washington's Ukrainian proxy war.
European populations are openly questioning the veracity of claims in the press about the Russian state and American aims in Europe.
The influx of millions of refugees from Ukraine, along with a combination of trade disputes, profiteering from U.S. arms sales, and high energy prices risks turning European public opinion against both Washington's war and NATO.
After concluding that the underpinning assumptions regarding Washington's readiness to negotiate and compromise were invalid, Putin directed the STAVKA to develop new operational plans with new goals:
– first, to crush the Ukrainian enemy;
– second, to remove any doubt in Washington and European capitаls that Russia will establish Victory on its own terms;
– and, third, to create a new territorial Status Quo commensurate with Russia's national security needs.
It is now possible to project that the new Russian armed forces that will evolve from the crucible of war in Ukraine will be designed to execute strategically decisive operations.
The new military establishment will consist of much larger forces-in-being that can conduct decisive operations on relatively short notice with minimal reinforcement and preparation.
Put differently, by the time the conflict ends, it appears Washington will have prompted the Russian State to build up its military power, the very opposite of the fatal weakening that Washington intended when it embarked on its course of military confrontation with Moscow.
Biden's "take no prisoners" conduct of U.S. foreign policy means the outcome of the next phase of the Ukrainian War will not only destroy the Ukrainian state. It will also demolish the last vestiges of the postwar liberal order and produce a dramatic shift in power and influence across Europe, especially in Berlin, away from Washington to Moscow and, to a limited extent, to Beijing, writes Douglas Macgregor.
International Affairs