Grasp the silver lining of the COVID-19 pandemic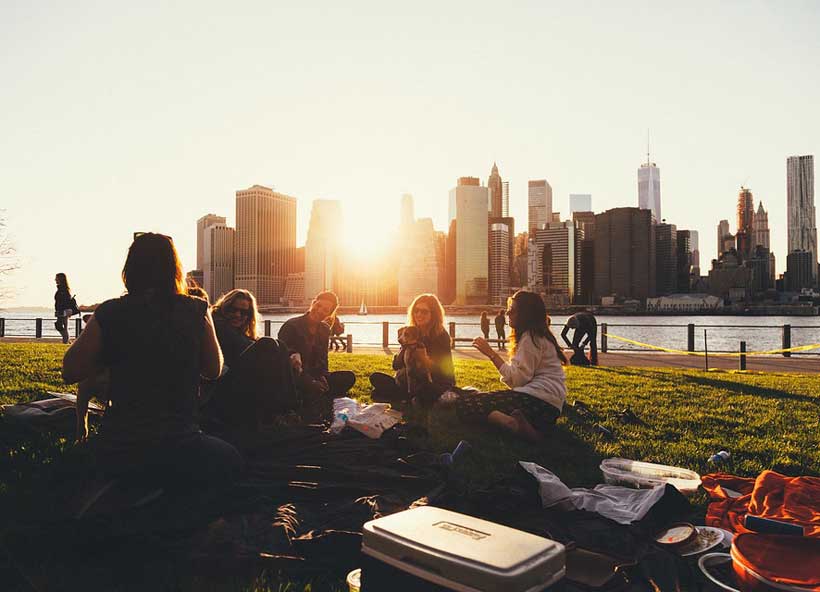 The human tragedy of the COVID-19 pandemic has brought an unexpected positive outcome.
With industries in lockdown for months and cars off the streets of our cities, we've witnessed dramatic falls in air pollution and greenhouse gas emissions across the planet.
Meanwhile, disruptions to global foods systems have breathed new life into urban farming. In cities such as Bangkok and Paris lockdowns measures have pushed more city dwellers to grow fruit and vegetables in their homes. Singapore, which currently imports more than 90 per cent of its food, aims to produce 30 per cent of its nutritional needs locally by 2030, and has encouraged communities and social enterprises to engage in urban farming.
In several African countries social entrepreneurs, universities and individuals have developed eco-friendly and cost-effective products as part of the fight against the virus. For example, several prototypes of touch-less hand washing systems have been produced using recycled and/or reused materials generated by carpenters and welders. In addition, because of the tremendous growth in e-commerce and home delivery during the pandemic, leading packaging companies are researching the development of environmentally sustainable packaging.
The northern Italian city of Milan – one of Europe's most polluted cities and especially hard hit by the virus – is to transform 35km of streets into an experimental, citywide, network of cycling and walking spaces, to protect residents as COVID-19 restrictions are lifted.
The pandemic also prompted a number of companies to protect themselves from future shocks by integrating environmental and disaster risk management into their business planning and investing in sustainable supply chains.
However, as lockdowns ease across the world, we are already seeing pollution levels and greenhouse gas emissions rise, as countries attempt to go back to 'business as usual'.
So, while the pandemic has shown the possibilities of making dramatic, positive changes to our environment in a short space of time, it has also exposed how easily the planet can sink back onto its previous destructive path.
Prior to the pandemic, ILO studies showed that if patterns of global warming remained unchanged, by 2030 labour productivity equivalent to 80 million full time jobs could be lost because of heat stress.
In addition, changes in the natural environment due to climate change are likely to have a negative impact on an estimated 1.2 billion jobs (or 40 per cent of the global labour force) that are linked to ecosystems and the services they provide – including regulation of water systems, fertile soils or standing forests.
For all these reasons, leaders from government, industry, trade unions and civil society are calling for a post COVID-19 recovery that is not a return to business-as-usual. Rather, we need coherent and integrated responses so that we rebuild economies and societies that are more resilient to future shocks, and that are more sustainable and less damaging to human health, ecosystems and ultimately, jobs and incomes.
Through social dialogue, governments, workers' and employers' organizations have an important opportunity to forge a strong consensus and create broad-based support for a sustainable recovery that promotes employment creation, resilient enterprises and workplaces, and environmental sustainability.
The innovations in green and circular economies, and the positive changes we've seen in business and workplace practices, public policy and consumer attitudes during this crisis have shown that a sustainable post COVID-19 recovery is not mission impossible.
Sink or swim: Can island states survive the climate crisis?
Small island nations across the world are bearing the brunt of the climate crisis, and their problems have been accentuated by the COVID-19 pandemic, which has severely affected their economies, and their capacity to protect themselves from possible extinction. We take a look at some of the many challenges they face, and how they could be overcome.
Low emissions, but high exposure
The 38 member states and 22 associate members that the UN has designated as Small Island Developing States or SIDS are caught in a cruel paradox: they are collectively responsible for less than one per cent of global carbon emissions, but they are suffering severely from the effects of climate change, to the extent that they could become uninhabitable.
Although they have a small landmass, many of these countries are large ocean states, with marine resources and biodiversity that are highly exposed to the warming of the oceans. They are often vulnerable to increasingly extreme weather events, such as the devastating cyclones that have hit the Caribbean in recent years, and because of their limited resources, they find it hard to allocate funds to sustainable development programmes that could help them to cope better,for example, constructing more robust buildings that could withstand heavy storms.
The COVID-19 pandemic has worsened the economic situation of many island states, which are heavily dependent on tourism. The worldwide crisis has severely curtailed international travel, making it much harder for them to repay debts. "Their revenues have virtually evaporated with the end of tourism, due to lockdowns, trade impediments, the fall in commodity prices, and supply chain disruptions", warned Munir Akram, the president of the UN Economic and Social Council in April. He added that their debts are "creating impossible financial problems for their ability to recover from the crisis."
Most research indicates that low-lying atoll islands, predominantly in the Pacific Ocean such as the Marshall Islands and Kiribati, risk being submerged by the end of the century, but there are indications that some islands will become uninhabitable long before that happens: low-lying islands are likely to struggle with coastal erosion, reduced freshwater quality and availability due to saltwater inundation of freshwater aquifers. This means that small islands nations could find themselves in an almost unimaginable situation, in which they run out of fresh water long before they run out of land.
Furthermore, many islands are still protected by reefs, which play a key role in the fisheries industry and balanced diets. These reefs are projected to die off almost entirely unless we limit warming below 1.5 degrees celsius
Despite the huge drop in global economic activity during the COVID-19 pandemic, the amount of harmful greenhouse gases released into the atmosphere increased in 2002, and the past six years, 2015–2020, are likely to be the six warmest on record.
Climate finance (climate-specific financial support) continues to increase, reaching an annual average of $48.7 billion in 2017-2018. This represents an increase of 10% over the previous 2015–2016 period. While over half of all climate-specific financial support in the period 2017-2018 was targeted to mitigation actions, the share of adaptation support is growing, and is being prioritized by many countries.
This is a cost-effective approach, because if not enough is invested in adaptation and mitigation measures, more resources will need to be spent on action and support to address loss and damage.
Switching to renewables
SIDS are dependent on imported petroleum to meet their energy demands. As well as creating pollution, shipping the fossil fuel to islands comes at a considerable cost. Recognizing these problems, some of these countries have been successful in efforts to shift to renewable energy sources.
For example, Tokelau, in the South Pacific, is meeting close to 100 per cent of its energy needs through renewables, while Barbados, in the Caribbean, is committed to powering the country with 100 per cent renewable energy sources and reaching zero carbon emissions by 2030.
Several SIDS have also set ambitious renewable energy targets: Samoa, the Cook Islands, Cabo Verde, Fiji, Saint Vincent and the Grenadines and Vanuatu are aiming to increase the share of renewables in their energy mixes, from 60 to 100 per cent, whilst in 2018, Seychelles launched the world's first sovereign blue bond, a pioneering financial instrument to support sustainable marine and fisheries projects.
The power of traditional knowledge
The age-old practices of indigenous communities, combined with the latest scientific innovations, are being increasingly seen as important ways to adapt to the changes brought about by the climate crisis, and mitigate its impact.
In Papua New Guinea, local residents use locally-produced coconut oil as a cheaper, more sustainable alternative to diesel; seafaring vessels throughout the islands of Micronesia and Melanesia in the Pacific are using solar panels and batteries instead of internal combustion; mangrove forests are being restored on islands like Tonga and Vanuatu to address extreme weather as they protect communities against storm surges and sequester carbon; and in the Pacific, a foundation is building traditional Polynesian canoes, or vakas, serving as sustainable passenger and cargo transport for health services, education, disaster relief and research.
Strategies for survival
While SIDS have brought much needed attention to the plight of vulnerable nations, much remains to be done to support them in becoming more resilient, and adapting to a world of rising sea levels and extreme weather events.
On average, SIDS are more severely indebted than other developing countries, and the availability of "climate financing" (the money which needs to be spent on a whole range of activities which will contribute to slowing down climate change) is of key importance.
More than a decade ago, developed countries committed to jointly mobilize $100 billion per year by 2020 in support of climate action in developing countries; the amount these nations are receiving is rising, but there is still a significant financing gap. A recently published UN News feature story explains how climate finance works, and the UN's role.
Beyond adaptation and resilience to climate change, SIDS also need support to help them thrive in an ever-more uncertain world. The UN, through its Development Programme (UNDP), is helping these vulnerable countries in a host of ways, so that they can successfully diversify their economies; improve energy independence by building up renewable sources and reducing dependence on fuel imports; create and develop sustainable tourism industries, and transition to a "blue economy", which protects and restores marine environments.
Fighting for recognition
For years, SIDS have been looking for ways to raise awareness of their plight and gain international support. As the Alliance of Small Island States (AOSIS) in 1990, they successfully lobbied for recognition of their particular needs in the text of the landmark UN Framework Convention on Climate Change (UNFCCC) two years later.
Since then, the countries have continued to push for a greater emphasis on ensuring that international agreements include a commitment to providing developing countries with the funds to adapt to climate change. An important step was ensuring that climate change negotiations address the issue of "loss and damage" (i.e. things that are lost forever, such as human lives or the loss of species, while damages refers to things that are damaged, but can be repaired or restored, such as roads or sea walls etc.).
SIDS continue to urge developed nations to show more ambition and commitment to tackling the climate crisis, and strongly support calls for a UN resolution to establish a legal framework to protect the rights of people displaced by climate change, and for the UN to appoint a Special Rapporteur on Climate and Security, to help manage climate security risks and provide support to vulnerable countries to develop climate-security risk assessments.
•SIDS have also advocated for eligibility to development finance to recognize the vulnerabilities they face, including from climate change hazards. The UN will release its recommendations in a report due to be released in August 2021.
Wildfires in Turkish tourist regions are the highest recorded
Turkish fires in tourist regions are the hottest in history, due to which thousands of tourists evacuated as the nation fights over 50 blazes from the Aegean Sea resort. On Thursday, according to satellite data given to the Guardian, the heat intensity of flames in Turkey was four times greater than anything in the nation recorded. At least 4 people have been slain by blazes that spread across Antalya, causing a fleet of boats to rescue thousands of vacationers from their hotels.
The conditions in and throughout the country were tinder-dry at sites for scores of additional blazes. Turkey's 60-year temperature record had been broken the previous week when Cizre, a town in the south-east, registered 49.1C.
The pictures of damage in Turkey on social media add up to fears about the increasing fury of extreme weather in a climate-disrupted world after fatal heat waves in America, floods in Europe and China, and Siberian fires.
The popular Aegean resorts surrounded by slopes, forests, and agricultural areas turned to ash are reported in local media. In the province of Bodrum, Muğla, 80 hectares (197 acres) of land and air were torched. In the summer, wildfires are typical in Turkey, but the blazes have been extraordinary for the last two days. The EU Copernicus Atmosphere Monitoring Service satellite analysis shows a heat intensity of around 20 gigawatts on Thursday, up 4 times the daily maximum for fires.
Mark Parrington, a senior scientist at the EU's Copernicus Atmosphere Monitoring Service stated "these figures are not as large as the past 19 years. He continued that the fire smoke near Antalya was now moving to Cyprus. Residents in the cities concerned said that reporters never saw such a thing. Ibrahim Aydın, a farmer, said he was almost killed while fighting the flames, and he lost all of his cattle. "All I had on the floor was burnt. He said Daily Sabah, "I lost lambs and other animals." "This was not common. It was like hell.
The firemen fought over 50 blazes around the country. Dozens of the smoke were admitted. As the news spread, #PrayForTurkey appeared on Twitter trend with devastating photos and maps that displayed over two dozen around the country. Government ministers secularized, however, that the reason may be incendiary assaults by the Kurdish separatist PKK movement. Wider climatic trends that are rising fire hazards in Turkey and abroad have been noted in a few domestic studies. Climate scientists have long foreseen that increasing temperatures and variations in precipitation due to human emissions will impact the Mediterranean worse. According to the latest study of the United Nations Intergovernmental Panel on Climate Change, the future wildfire danger in Southern Europe is expected to grow.
Levent Kurnaz, The Turkish climate scientist, stated current climatic conditions for easy inflammation were established. "There is very hot and dry weather. This helps begin fires. Our minor error leads to a major calamity," he tweeted.
Singer Dua Lipa bemoaned the fact that the world must understand that climate change is read in Turkish response to wildfires. Dua sent prayers to Turkey on Friday via Instagram where flames were devastated by wildfires. "Pray for Turkey". We weep on our wretched world.
She added, "We have to face the facts. PROTECT OUR MOTHER. Turkey I', with you."
The trend is expected to continue this year. The World Weather Organization stated that severe heat in Italy, Greece, Tunisia, and Turkey is reaching the entire Mediterranean region, with forecasts of temperatures even higher than 40C. It has called for measures to avoid difficulties with health and water supplies.
It is anticipated that the heat waves in Southern Europe will last into next week, with certain projections that it might be some of the worst on record. In the weeks ahead, the Turkish weather bureau has little chance of reprieve. The temperatures of Ankara and numerous other locations will be over 12C next week than the norm in August. Southern Greece was already affected by wildfires, requiring rural evacuations outside the western port of Patras. In Bulgaria and Albania, Blazes are also documented. In North Macedonia, Albania, Bulgaria, and portions of Romania and Serbia, high-temperature warnings were issued. In Italy, Portugal, Spain, and portions of North Africa, the EU has issued its highest fire-risk alert. Further east, on Thursday in Lebanon, a big fire broke out, killing one person.
In tourist regions, villages and some hotels were evacuated, and the film showed people fleeing through fields when flames closed in their houses. In Antalya's Mediterranean resort zone and the Mugla district of the Aegean resort, Pakdemirli claimed flames are still blazed. There were four people killed by wildfires on the south coast of the nation. On Friday, following the evacuation of dozens of communities and hotels, firefighters fought burns for the third day. We can hope that part of the fire would be contained this morning, but although we cautiously claim it is improved, we can still say it's controlled. The wildfires broke out somewhere else in the region, with more than 40 winds and high temperatures in Greece during the previous 24 hours. On Tuesday, a pine forest north of Athens was burned and more than a dozen residences were damaged before the fire came under control. In the hilly north of Lebanon, fires burnt vast areas of pine forests this week, killing a firefighter at least and causing several inhabitants to evacuate
"Right now, the risks are quite significant; if these temperatures persist we might begin to see more fire over the following weeks."
The problems of climate change, part 1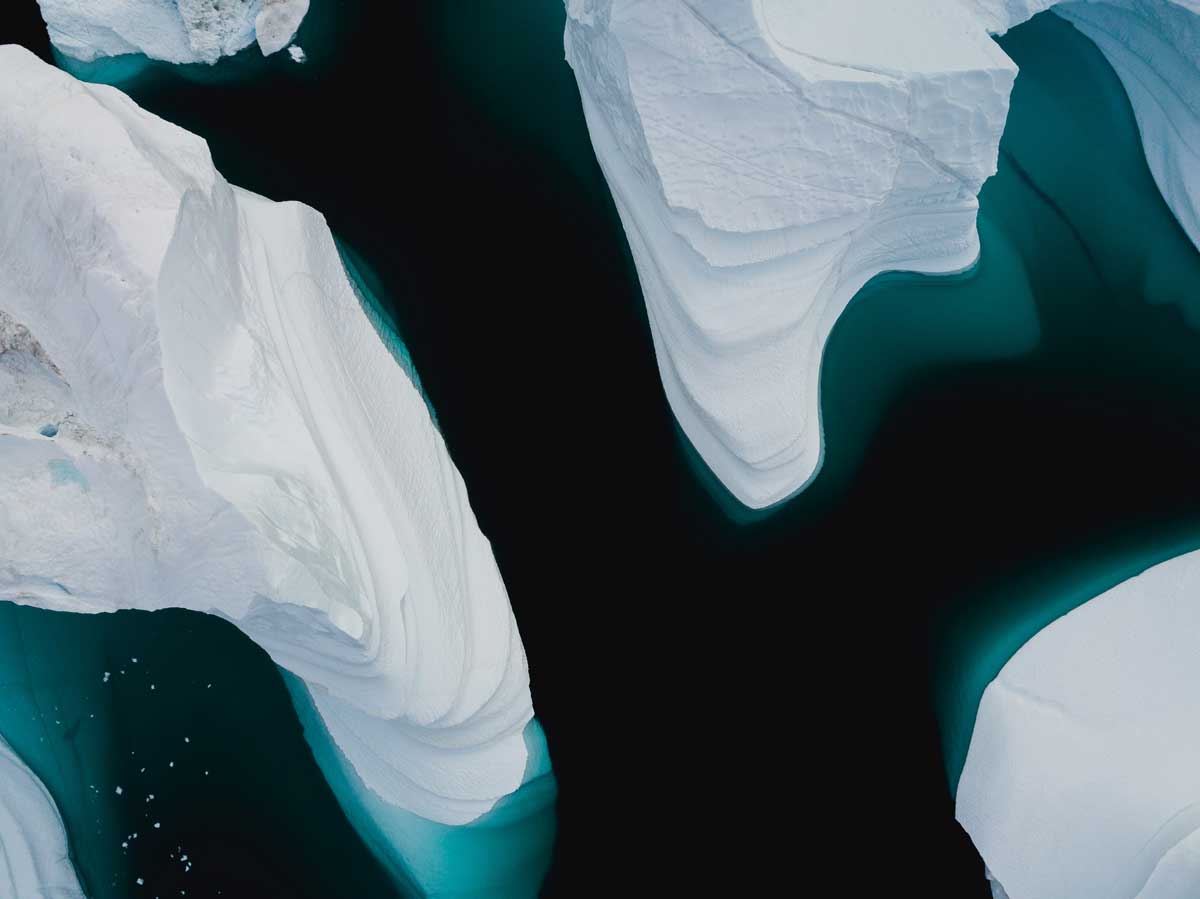 In recent years, increasing evidence has shown that the world is warming. Scientists' research tells us that the cause of global warming in recent decades is most likely to be a large number of greenhouse gases released as a result of industrial production and everyday life habits.
Due to the huge environmental disasters it can cause on a world scale, global warming has also attracted the attention of governments, media and people in various countries. In order to avoid irreversible environmental disasters due to global warming caused by human activities, governments have convened multiple international conferences under the United Nations Framework Convention on Climate Change.
For the man in the street, global warming seems to be just an abstract concept, something far removed from him. In his view, how to deal with global warming falls within governments' responsibility and he has nothing to do with it. Global warming, however, is something that is really happening and will affect everyone's life on the planet.
Food, clothing, housing and transport can be affected directly or indirectly by global warming. As members of the global village, we ordinary people should also understand some basic concepts about global warming and actively respond on our own initiative.
According to the World Meteorological Organisation, the global average temperature from 2016 to 2020 was the warmest one ever recorded – approximately 1.1°C higher than in the period from 1850 to 1900 (the base period for temperature changes relative to the industrial revolution), and higher than in the 2011- 2015 period. The National Aeronautics and Space Administration (NASA) predicts that by 2100 the global temperature will increase by about 1.4-5.8°C and the global climate will undergo huge changes never seen in the last 10,000 years.
Climate change is closely related to human society as the frequency, intensity and duration of extreme weather events such as floods, droughts, hurricanes and heat waves increase. The Global Risk Report 2020 issued by the World Economic Forum underlined that environmental issues such as extreme weather events, failure to respond to related problems, and natural disasters are considered high-risk events with high probability of occurrence and greater impact.
With a view to actively responding to the climate crisis and achieving sustainable development, and to helping people fully understand the socio-economic impact of future temperature increases, scientists are carrying out a great deal of research. This theoretical and empirical evidence is of great importance for the implementation of adaptive strategies to allocate resources to ensure public safety from natural disasters.
The normal metabolism of the human body requires a constant body temperature between 36~37°C. When the human body is exposed to a high temperature environment for a long time, the metabolic function of the body decreases: the blood supply to the central nervous system decreases as the blood vessels in the skin expand; the actual volume of fluid circulating in the blood vessels becomes thinner as water loss increases, and the internal body temperature gradually rises.
When the temperature of the human body exceeds 39°C, it is not only a sign of some ongoing disease, but this temperature can cause heat-related illnesses such as exhaustion, heat cramps and heatstroke. With water loss, the body's water and electrolytes can become unbalanced; blood viscosity and cholesterol levels increase; blood vessels dilate; blood circulation accelerates; the heart and lung systems overload, which in turn causes cardiovascular events (such as heart attack and stroke), thus increasing the likelihood of death.
It is worth noting that there are also significant differences in the impact of heat-related illnesses on different groups of people. The elderly, children and outdoor workers are more vulnerable to heat-related illnesses and accidental injuries than the rest of the population.
On days with high temperatures, older people with reduced physical function and poor health or chronic diseases are more likely to suffer. For the impact of heat-related illnesses such as stroke, kidney and respiratory diseases, the risk of death is 10.4% higher than on days with a temperate climate. Considering the accelerating ageing of population, the health risks caused by climate change in the future could be more severe in a geometric-sequential form.
Increased exposure to heat caused by climate change can also damage the health of unborn children. On the one hand, heat can directly lead to faster delivery, shorter pregnancies and lower birth weight.
A paper published in 2020 by Alan Barreca and Jessamyn Schaller in Nature Climate Change examined over 56 million births in various counties in the USA between 1969 and 1988. The results of the study showed that on days when the maximum temperature exceeded 32.2°C, the birth rate increased by 5%, the number of pregnancy days decreased by an average of 6.1 days and some births occurred as much as two weeks earlier.
A paper published in 2009 by Oliver Deschenes, Michael Greenstone and Jonathan Guryan in the American Economic Review found that the warm weather experienced during pregnancy (especially in the second and third quarter) had a worrying negative impact on the baby's birth weight. The authors predicted that, by the end of the 21st century, the average birth weight of white babies would decrease by 0.22% (7.5 grams) and the average birth weight of black babies would decrease by 0.36% (11.5 grams).
On the other hand, high temperatures will affect the yield potential of major crops, threaten food security and increase food prices, thus indirectly affecting health issues such as nutrition (also considering the obvious decrease in available water on the planet), immunity, and the birth of infants and the growth of young children.
Health is one of the important elements of human capital. Many research findings confirm that exposure to high temperatures during the foetal period has a significant negative impact on an individual's cognitive abilities and long-term human capital accumulation. In 2019 the Journal of Environmental Economics and Management edited a paper by Ram Fishman, Paul Carrillo and Jason Russ in 2019, based on a group of employees in an Ecuadorian education department born between 1950 and 1980. The temperature has a negative impact on the level of education and income in adulthood: for every 1°C increase in the average monthly temperature during pregnancy, the probability that a person receives secondary education will decrease by 0.2% and the level after adulthood will decrease by 0.7%, with women being the most affected (0.86% compared to 0.59% for men).
Finally, high temperature will also have a great impact on workers' productivity. When the human body is exposed to a high-temperature environment, the increase in internal body temperature will stimulate the nerve centre, leading to self-protective fatigue, decreased strength and muscle endurance, thus reducing productive efficiency.
A paper published in 2018 by Peng Zhang, Olivier Deschenes, Kyle Meng, Junjie Zhang in the Journal of Environmental Economics and Management used the detailed production data of 500,000 workers from 1998 to 2007 and adopted the fixed-effect model of data to study the effect of temperature on the total factor of firm-level productivity (TFP) and the influence of input and output factor. It is demonstrated that the productive efficiency of both labour-intensive and capital-intensive firms shows sensitivity to high temperatures: compared to a standard of 10-15.6 °C, when the maximum daytime temperature exceeds 32.2°C, TFP will be reduced by 0.56%.