Enterprises Are Building Their Future With 5G and Wi-Fi 6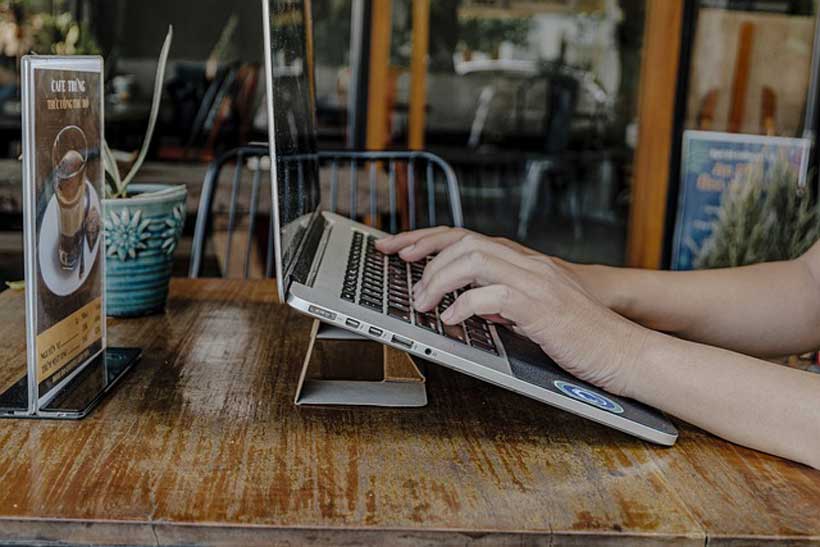 Eighty-six percent of networking executives believe that advanced wireless will transform their organization within three years, and 79% say the same about their industry.
Seventy-six percent of executives believe 5G will be a "critical" networking technology for their company in three years, and 70% feel the same way about Wi-Fi 6.
On average organizations expect to spend US$115.7 million on wireless technologies over the next three years.
Eighty-seven percent believe advanced wireless technologies can create a significant competitive advantage for their company.
Fifty-six percent of executives rated security as the biggest challenge in adopting advanced wireless.
Why this matters
To understand how enterprises are adopting advanced wireless technologies such as 5G and Wi-Fi 6, including motivations, challenges and preferences, Deloitte surveyed 415 networking executives in the United States in early Q1. The executives are responsible for connectivity at organizations that are in the process of adopting 5G and/or Wi-Fi 6 or planning to adopt either technology within the next three years. In fact, 86% of networking executives surveyed believe that advanced wireless will transform their organization within three years, and 79% say the same about their industry.
The shifting networking landscape
Advanced wireless technologies are gaining in strategic importance as respondents expect their use of 5G and Wi-Fi 6 to more than double over the next three years and their use of 4G/Long Term Evolution (LTE) and Wi-Fi (5 and below) to diminish, but not disappear.
On average organizations expect to spend US$115.7 million on wireless technologies over the next three years.
Fifty-seven percent of respondents are currently in the process of adopting 5G and/or Wi-Fi 6 (including planning, testing, and piloting); another 37% plan to adopt these technologies within the next year.
More than 9 in 10 executives surveyed regard advanced wireless technologies as "very" or "critically" important to their business success today.
4G/LTE and current (or previous) versions of Wi-Fi are the most valued wireless technologies; however, executives believe that 5G (76%) and Wi-Fi 6 (70%) will be within the top-three critical wireless technologies three years from now.
5G and Wi-Fi 6 as a 'force multiplier'
Adopting advanced wireless networking is regarded as a strategic necessity, and moreover viewed as a force multiplier, enabling implementation of other emerging technologies. But not all respondents believe their current networks are equipped for innovation.
While more than 8 in 10 of networking executives surveyed are "satisfied" or "extremely satisfied" with the performance characteristics of their current wireless networks, 57% believe their company's current networking infrastructure prevents them from addressing the innovative use cases they would like to target.
Eighty-seven believe their company can create a significant competitive advantage by leveraging advanced wireless technologies.
More than 8 in 10 respondents cited advanced wireless connectivity as "very" or "extremely important" to their organization's ability to take full advantage of AI, edge computing, IoT, cloud and big data analytics.
IT and business lead the charge, differ on priorities
IT roles — from CIOs and CTOs to managers — are seen as driving next-gen wireless networking adoption, but business and operational leaders also play a prominent role. However, use case priorities for advanced networking technologies tend to differ by industry and job title.
A vast majority of the surveyed enterprises are targeting a blend of scenarios with respect to adoption of wireless networks — involving both indoor and outdoor usage; and stationary and mobile devices.
o IT executives appear strongly focused on easing the work lives of employees: workplace communications, IT administration and advanced collaboration tools were noted as the top three use cases for employee connectivity.
o Conversely, for line-of-business executives, the top two use cases for employee connectivity are IT administration and automation, suggesting a strong desire for efficiency.
Desired benefits and co-adoption of advanced wireless technologies
Survey respondents believe performance improvements make advanced wireless technologies attractive for heavy-bandwidth, time-sensitive needs:
The top three benefits adopters aim to achieve with their shift to advanced wireless networking are improving efficiency, improving security and taking advantage of new technologies; such as edge computing, big data analytics and AI.
Respondents rank data speed (63%), reliability and resilience (62%) and security of networks and data (61%) as the most important factors of success with advanced wireless.
5G and Wi-Fi 6 are being adopted in parallel: 76% of executives believe 5G will be a "critical" networking technology for their company in three years, and 70% feel the same way about Wi-Fi 6. In fact, 62% plan to adopt both technologies within the next year; and 93% plan to co-adopt them within the next three years.
Fluid competitive landscape
Most organizations engage with a variety of providers to implement and manage wireless initiatives, and the competitive landscape is highly fluid; in fact, three-quarters of advanced wireless adopters say they're willing to reconsider the providers they use. Given security was the No. 1 reported challenge in adopting advanced wireless, enterprises should carefully consider their ability to manage, authenticate and secure networks.
Fifty-six percent of executives rated concerns around security the highest when it comes to challenges in adopting advanced wireless.
Eight in 10 enterprises expect to primarily deploy and manage their wireless networking applications and services on public or private clouds in the coming years.
Of the 36% of adopters that expect to primarily use private clouds to deploy and manage their wireless networking applications and services, 21% trust their own enterprises the most to manage the private cloud data, while 60% trust traditional cloud providers the most.
For the full report, download it here.
Reaching energy and climate goals requires a sharp acceleration in clean energy innovation
Without a major acceleration in clean energy innovation, countries and companies around the world will be unable to fulfil their pledges to bring their carbon emissions down to net-zero in the coming decades, according to a special report released today by the International Energy Agency.
The report assesses the ways in which clean energy innovation can be significantly accelerated to achieve net-zero emissions while enhancing energy security in a timeframe compatible with international climate and sustainable energy goals. The Special Report on Clean Energy Innovation is the first publication in the IEA's revamped Energy Technology Perspectives (ETP) series and includes a comprehensive new tool analysing the market readiness of more than 400 clean energy technologies.
"There is a stark disconnect today between the climate goals that governments and companies have set for themselves and the current state of affordable and reliable energy technologies that can realise these goals," said Dr Fatih Birol, the IEA Executive Director. "This report examines how quickly energy innovation would have to move forward to bring all parts of the economy – including challenging sectors like long-distance transport and heavy industry – to net-zero emissions by 2050 without drastic changes to how we go about our lives. This analysis shows that getting there would hinge on technologies that have not yet even reached the market today. The message is very clear: in the absence of much faster clean energy innovation, achieving net-zero goals in 2050 will be all but impossible."
A significant part of the challenge comes from major sectors where there are currently few technologies available for reducing emissions to zero, such as shipping, trucking, aviation and heavy industries like steel, cement and chemicals. Decarbonising these sectors will largely require the development of new technologies that are not currently in commercial use. However, the innovation process that takes a product from the research lab to the mass market can be long, and success is not guaranteed. It took decades for solar panels and batteries to reach the stage they are at now. Time is in even shorter supply now.
Notably, the report highlights the importance of making sure crucial clean energy solutions are ready in time for the start of multi-decade investment cycles in key industries. Doing so could create huge markets for new technologies and avoid locking in vast amounts of emissions for decades to come. If key technologies become available by 2030 to take advantage of the next round of plant refurbishments in heavy industry, nearly 60 gigatonnes of carbon emissions could be avoided.
Another issue is that many of the clean energy technologies that are available today – such as offshore wind turbines, electric vehicles and certain applications of carbon capture, utilisation and storage – need a continued push on innovation to bring down costs and accelerate deployment.
Around three-quarters of the cumulative reductions in carbon emissions that would be needed to move the world onto a sustainable path would come from technologies that have not yet reached full maturity, according to the IEA report. For example, it would require rapid progress in new battery designs that are still at the prototype stage now to shift long-distance transport from fossil fuels to electricity.
But the public and private sectors are currently falling short of delivering the innovation efforts to back up their net-zero ambitions – and the Covid-19 crisis is threatening to further undermine projects around the world focused on developing vital new energy technologies.
"A recent IEA survey revealed that companies that are developing net-zero emissions technologies consider it likely that their research and development budgets will be reduced, a clear sign of the damage that the Covid-19 crisis could do to clean energy innovation," Dr Birol said. "Now is not the time to weaken support for this essential work. If anything, it is time to strengthen it."
To help guide policy makers at this challenging time, the IEA report offers five key innovation principles for governments that aim to deliver net-zero emissions while enhancing energy security:
Prioritise, track and adjust. Review the processes for selecting technology portfolios for public support to ensure that they are rigorous, collective, flexible and aligned with local advantages.
Raise public R&D and market-led private innovation. Use a range of tools – from public research and development to market incentives – to expand funding according to the different technologies.
Address all links in the value chain. Look at the bigger picture to ensure that all components of key value chains are advancing evenly towards the next market application and exploiting spillovers.
Build enabling infrastructure. Mobilise private finance to help bridge the "valley of death" by sharing the investment risks of network enhancements and commercial-scale demonstrators.
Work globally for regional success. Co-operate to share best practices, experiences and resources to tackle urgent and global technology challenges, including via existing multilateral platforms.
In particular, the report highlights issues requiring immediate attention in the context of the Covid-19 crisis, such as the importance of governments maintaining research and development funding at planned levels through 2025 and considering raising it in strategic areas. It stresses that market-based policies and funding can help scale up value chains for small, modular technologies with overlapping innovation needs like new types of batteries and electrolysers, significantly advancing their progress.
"Together with the Sustainable Recovery Plan that the IEA presented last month, this innovation report will provide the foundation for the IEA Clean Energy Transitions Summit on 9 July," Dr Birol said. "The Summit will be the most important global event on energy and climate issues of 2020, bringing together more than 40 government ministers, industry CEOs and other energy leaders from countries representing 80% of global energy use and emissions. The aim is to build a grand coalition to help drive economic development and job creation by accelerating transitions towards clean, resilient and inclusive energy systems."
Major Impact from COVID-19 to Thailand's Economy, Vulnerable Households, Firms
Thailand's economy is expected to be impacted severely by the COVID-19 pandemic, shrinking by at least 5 percent in 2020 and taking more than two years to return to pre-COVID-19 GDP output levels, according to the World Bank's latest Thailand Economic Monitor, released today. The COVID-19 pandemic shocked the economy especially in the second quarter of 2020 and has led already to widespread job losses, affecting middle-class households and the poor alike.
While Thailand has been successful in stemming the tide of COVID-19 infections over the last three months, the economic impact has been severe. The tourism sector, which makes up close to 15 percent of Thailand's GDP, has been hit hard, with a near cessation of international tourist arrivals since March 2020.
Exports are expected to decline by 6.3 percent in 2020, the sharpest quarterly contraction in five years, as demand for Thai goods abroad remains weakened by the global slowdown. Household consumption is projected to decline by 3.2 percent as movement restrictions and dwindling incomes limit consumer spending, especially in the second quarter of 2020.
As Thailand starts to ease mobility restrictions, domestic consumption, Thailand's traditionally strongest driver of growth, may pick up in the second half of 2020 and in 2021, but economic recovery will be gradual and uncertain. In the baseline, the Thai economy is projected to grow by 4.1 percent in 2021 and by 3.6 percent in 2022, which represents a slow recovery to pre-COVID GDP output levels by mid-2022. The shape of the recovery is subject to considerable downside risks, including weaker global growth, feeble tourism, and continuing trade and supply chain disruptions.
"The strength of the economic recovery will depend in part on an effective policy response, in particular effective support to vulnerable households and firms," said Birgit Hansl, World Bank Country Manager for Thailand. "As the recovery phase begins, a key challenge will be how to help people who lost their jobs reconnect with the labor market. Active labor market measures, such as wage-subsidies targeted to individuals in the most vulnerable sectors, and for on-the-job training to promote reemployment should be explored."
An estimated 8.3 million workers will lose employment or income by the COVID-19 crisis, which has put many jobs, in particularly those related to tourism and services, at risk. The report finds that the number of economically insecure, or those living below USD 5.5 per day (in purchasing power terms), is projected to double from 4.7 million people in the first quarter to 9.7 million people in the second quarter of 2020. In particular, the share of economically insecure middle-class households with workers in the manufacturing and services sector will rise by three-fold, from 6 percent to 20 percent.
To protect vulnerable households, the report recommends extending social protection coverage to ensure that no gaps remain for the elderly and migrant workers. The report also recommends continuing cash transfers for the most vulnerable groups and, where possible, linking such transfers to training, mentoring, and other types of support that could create income-generating opportunities. Over the medium term, Thailand could consider establishing programs with universal benefits to help cushion against epidemic outbreaks as well as other negative shocks, complemented by more targeted programs for the poor.
"For vulnerable firms, the nature of support will need to shift from emergency relief to more support for productive firms that are still standing," said Kiatipong Ariyapruchya, World Bank's Senior Economist for Thailand. "This includes redirecting fiscal support from emergency measures to temporary job creation programs by easing firm participation in public procurement and public works."
Going forward, interventions could revamp firm support programs focused on promoting firms and productivity growth, especially towards promoting investments for worker training, management training, and technology adoption.
COVID-19 Accelerates Cycle of Paid Entertainment Subscriptions and Cancellations
U.S. consumers had an average of 12 paid media and entertainment subscriptions pre-COVID-19.
Eighty percent of U.S. consumers now subscribe to a paid streaming video service. Subscribers pay for an average of four services, up from three pre-COVID-19.
In just a few months, since the COVID-19 outbreak, 17% of current subscribers cancelled a paid streaming video service.
Forty-seven percent of U.S. consumers cited using at least one free ad-supported streaming video service during the pandemic as they search for budget-friendly entertainment.
Thirty-eight percent of consumers have tried a new digital activity since the pandemic began, such as watching a livestreaming event.
Fifty percent of Millennials would be willing to attend a sporting event in the next six months, compared with just 28% of Boomers.
A third of U.S. consumers and nearly half of Gen Z and Millennials say that video games helped them get through a difficult time.
Why this matters
Deloitte conducted a pre-COVID-19 survey December 2019 – January 2020 and a second survey in May following the onset of the pandemic. Together, the surveys provide insight into how media consumption has changed. Deloitte found trends that were present pre-COVID-19 have accelerated, sometimes dramatically, in a short time.
Consumers have more time on their hands to watch, listen and play games. At the same time, it's harder to keep customers as they can easily sample services via subsidized trial offers with no fear of penalties for cancelling. The pressures are likely to mount as consumers have less money to spend, with 39% of consumers reporting a decrease in their household income since the pandemic began. Media and entertainment companies can take this unprecedented moment to ask insightful questions and reevaluate their business in order to take advantage of windfalls, recover from setbacks, and thrive in the decade to come.
Subscriptions continue to swell, in spite of fatigue
Pre-pandemic, the survey found consumers were still enjoying digital entertainment more than ever and were willing to pay for multiple subscriptions. This trend has continued during the pandemic. However, there is growing frustration in trying to navigate the flood of streaming options, all while trying to manage costs. This fatigue may lead to increased cancellations. The May survey found that some consumers sign up for free trials, cancel when the trial ends or a favorite show or series is completed, and switch services in search of fresh content.
Pre-COVID-19, the average U.S. consumer had 12 paid entertainment subscriptions. Millennials averaged 17 subscriptions, Gen Z had 14, while Gen X had 13. Twenty-seven percent of consumers, including 42% of Millennials, said they planned to subscribe to more services in the coming year.
Pre-COVID-19, 40% of millennials were "overwhelmed" by the number of subscription services they manage, and 43% intended to reduce them.
Since the pandemic began, consumers have added and cancelled subscriptions of all kinds. For example, 20% of U.S. consumers made changes to their streaming music subscriptions: 12% added at least one music service, 5% cancelled at least one, and 3% added some and cancelled others.
Streaming video trending upward; will it sustain?
Not only do more consumers have streaming video services, the average streamer pays for more services than ever. However, as more media providers join the fray, competition is growing and putting pressure on content and pricing. Additionally, when COVID-19 restrictions are lifted, consumers may reduce their subscriptions as they turn their time and attention to other activities.
Eighty percent of U.S. consumers say their households now subscribe to at least one paid streaming video service, up from 73% in the pre-COVID-19 survey.
Subscribers now have an average of four paid streaming video subscriptions, up from three in the pre-COVID-19 survey.
Pre-pandemic, 27% of U.S. consumers said they plan to add a new streaming video service in the coming year; since COVID-19, 32% have added at least one new paid streaming video service.
Nearly 70% of Boomers now have a paid streaming video subscription.
For nearly a quarter of subscribers, a free or discounted rate was a big factor in choosing a paid streaming video service.
Subscribers are drawn to streaming video services with a broad range of shows and movies (51%) and content they can't get anywhere else (45%) — both originals and old favorites.
In the earlier survey, 20% of streaming video subscribers cancelled at least one service in the past year. Since the pandemic began, 17% of subscribers have already cancelled a service.
High costs (36%) and expiring discounts or free trials (35%) were cited as the top reasons for cancellation.
Ad-supported video streaming: battle of the business models
Ad-supported video streaming services may be gaining traction as some consumers would rather watch a certain level of advertising to reduce the cost of a subscription, or watch for free. Providers should consider which business model will resonate best with different consumers as they fight for viewers.
During the pandemic, nearly half (47%) of consumers cited using at least one free ad-supported streaming video service.
More U.S. consumers want access to cheaper, ad-supported streaming video options, both before (62%) and since the COVID-19 pandemic (65%), while 35% of consumers don't want ads and will pay to avoid them.
Gen Z and millennials are more likely than older generations to prefer the subscription-only model they grew up with; Boomers and Matures like the ad-only option that closely resembles TV.
Binge gaming booms during the crisis
Consumers have been spending more time playing video games, especially during the pandemic. Video gaming has become a social experience, but also a family experience as more kids and teenagers embrace it and draw in their parents as well. In fact, a third of U.S. consumers and nearly half of Gen Z and Millennials say that video games helped them get through a difficult time.
Earlier this year, 24% of consumers surveyed listed playing video games among their top three favorite entertainment activities. For Gen Z and Millennials, it was 44% and 37% respectively.
In that same survey, 29% of consumers noted they were binge gaming weekly, for an average of 3.3 hours per session.
Since the crisis began, nearly half (48%) of U.S. consumers have participated in some form of video gaming activity. For Millennials, it is 69%, and for Gen Z, it is 75%.
In fact, 29% of U.S. consumers said they are likely to use their free time to play a video game than watch a video.
Seven percent (7%) subscribed to a video gaming service for the first time during the pandemic.
Among those participating in video gaming activities during the pandemic, 34% are playing video games at home with their families much more, and 27% are playing to socially connect with others.
Prior to COVID-19, 25% of consumers watched live-streamed and recorded video of others playing games. For Millennials and Gen Z, it was around 50%. These numbers continue to hold strong during the pandemic.
What does the future hold?
The pandemic has created conditions and opportunities for people to try new things as they search for ways to stay entertained during a challenging time. The question for service providers is will these new interests remain as consumers get back to normal, continue to grapple with economic hardship and become increasingly selective about the content they choose.
During the pandemic, 38% of consumers have tried a new digital activity or subscription for the first time.
The most popular activities are viewing livestreamed events and watching video with others through a social platform, web application, or videoconference.
More than two-thirds of consumers said they are likely to continue their new activity or subscription.
Twenty-two percent of consumers — 30% of Gen Z and 36% of Millennials — paid to watch a first-run movie on a streaming video service during the pandemic. Of those that did, 90% said they would likely do so again. Of those who did not, 42% of consumers said it was too expensive.
One-third of consumers noted they will not be comfortable attending live events for the next six months. Notably, 50% of Millennials and 47% of Gen Z would be willing to attend a sporting event in the next six months, compared with just 28% of Boomers.