Enterprises Are Building Their Future With 5G and Wi-Fi 6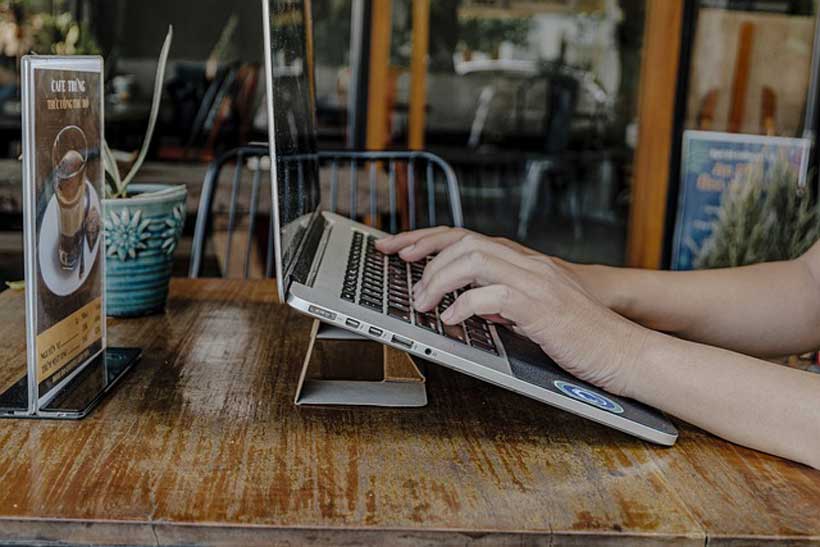 Eighty-six percent of networking executives believe that advanced wireless will transform their organization within three years, and 79% say the same about their industry.
Seventy-six percent of executives believe 5G will be a "critical" networking technology for their company in three years, and 70% feel the same way about Wi-Fi 6.
On average organizations expect to spend US$115.7 million on wireless technologies over the next three years.
Eighty-seven percent believe advanced wireless technologies can create a significant competitive advantage for their company.
Fifty-six percent of executives rated security as the biggest challenge in adopting advanced wireless.
Why this matters
To understand how enterprises are adopting advanced wireless technologies such as 5G and Wi-Fi 6, including motivations, challenges and preferences, Deloitte surveyed 415 networking executives in the United States in early Q1. The executives are responsible for connectivity at organizations that are in the process of adopting 5G and/or Wi-Fi 6 or planning to adopt either technology within the next three years. In fact, 86% of networking executives surveyed believe that advanced wireless will transform their organization within three years, and 79% say the same about their industry.
The shifting networking landscape
Advanced wireless technologies are gaining in strategic importance as respondents expect their use of 5G and Wi-Fi 6 to more than double over the next three years and their use of 4G/Long Term Evolution (LTE) and Wi-Fi (5 and below) to diminish, but not disappear.
On average organizations expect to spend US$115.7 million on wireless technologies over the next three years.
Fifty-seven percent of respondents are currently in the process of adopting 5G and/or Wi-Fi 6 (including planning, testing, and piloting); another 37% plan to adopt these technologies within the next year.
More than 9 in 10 executives surveyed regard advanced wireless technologies as "very" or "critically" important to their business success today.
4G/LTE and current (or previous) versions of Wi-Fi are the most valued wireless technologies; however, executives believe that 5G (76%) and Wi-Fi 6 (70%) will be within the top-three critical wireless technologies three years from now.
5G and Wi-Fi 6 as a 'force multiplier'
Adopting advanced wireless networking is regarded as a strategic necessity, and moreover viewed as a force multiplier, enabling implementation of other emerging technologies. But not all respondents believe their current networks are equipped for innovation.
While more than 8 in 10 of networking executives surveyed are "satisfied" or "extremely satisfied" with the performance characteristics of their current wireless networks, 57% believe their company's current networking infrastructure prevents them from addressing the innovative use cases they would like to target.
Eighty-seven believe their company can create a significant competitive advantage by leveraging advanced wireless technologies.
More than 8 in 10 respondents cited advanced wireless connectivity as "very" or "extremely important" to their organization's ability to take full advantage of AI, edge computing, IoT, cloud and big data analytics.
IT and business lead the charge, differ on priorities
IT roles — from CIOs and CTOs to managers — are seen as driving next-gen wireless networking adoption, but business and operational leaders also play a prominent role. However, use case priorities for advanced networking technologies tend to differ by industry and job title.
A vast majority of the surveyed enterprises are targeting a blend of scenarios with respect to adoption of wireless networks — involving both indoor and outdoor usage; and stationary and mobile devices.
o IT executives appear strongly focused on easing the work lives of employees: workplace communications, IT administration and advanced collaboration tools were noted as the top three use cases for employee connectivity.
o Conversely, for line-of-business executives, the top two use cases for employee connectivity are IT administration and automation, suggesting a strong desire for efficiency.
Desired benefits and co-adoption of advanced wireless technologies
Survey respondents believe performance improvements make advanced wireless technologies attractive for heavy-bandwidth, time-sensitive needs:
The top three benefits adopters aim to achieve with their shift to advanced wireless networking are improving efficiency, improving security and taking advantage of new technologies; such as edge computing, big data analytics and AI.
Respondents rank data speed (63%), reliability and resilience (62%) and security of networks and data (61%) as the most important factors of success with advanced wireless.
5G and Wi-Fi 6 are being adopted in parallel: 76% of executives believe 5G will be a "critical" networking technology for their company in three years, and 70% feel the same way about Wi-Fi 6. In fact, 62% plan to adopt both technologies within the next year; and 93% plan to co-adopt them within the next three years.
Fluid competitive landscape
Most organizations engage with a variety of providers to implement and manage wireless initiatives, and the competitive landscape is highly fluid; in fact, three-quarters of advanced wireless adopters say they're willing to reconsider the providers they use. Given security was the No. 1 reported challenge in adopting advanced wireless, enterprises should carefully consider their ability to manage, authenticate and secure networks.
Fifty-six percent of executives rated concerns around security the highest when it comes to challenges in adopting advanced wireless.
Eight in 10 enterprises expect to primarily deploy and manage their wireless networking applications and services on public or private clouds in the coming years.
Of the 36% of adopters that expect to primarily use private clouds to deploy and manage their wireless networking applications and services, 21% trust their own enterprises the most to manage the private cloud data, while 60% trust traditional cloud providers the most.
For the full report, download it here.
MSMEs Key to Southeast Asia's Post-COVID-19 Recovery
Strengthening the dynamics of micro, small, and medium-sized enterprises (MSMEs) with innovation and internationalization will be key to revitalizing Southeast Asian economies devastated by the coronavirus disease (COVID-19) pandemic, according to a new report from the Asian Development Bank (ADB).
MSMEs are a critical driving force in Southeast Asian economies, accounting for an average of 97% of all enterprises and 69% of the national labor force from 2010 to 2019. They contributed an average of 41% of each country's gross domestic product over the same period.
"MSMEs in Southeast Asian economies mainly focus on domestic markets and their level of entrepreneurship remain suboptimal. Supporting the development of MSMEs, particularly in technology adoption and participation in global supply chains, will contribute to inclusive growth and aid in recovery efforts from COVID-19," said ADB Chief Economist Yasuyuki Sawada. "We're confident that this new report, Asia Small and Medium-Sized Enterprise Monitor (ASM) 2020, which provides a rich set of data and analyses on MSME development in Southeast Asia pre-COVID-19 pandemic, would become a benchmark in helping design feasible government assistance for MSMEs amid a new normal in the region."
The first volume of ASM 2020, released today at a virtual launch attended by ADB Vice-President for Knowledge Management and Sustainable Development Bambang Susantono, presents a detailed assessment of financial and nonfinancial issues facing MSMEs in Southeast Asia at both the country and regional levels. It also analyses policies and regulations surrounding MSME development and access to finance in each country in Southeast Asia.
Key findings from the report's second volume, to be released on 28 October, examines the impact of COVID-19 on MSMEs in Indonesia, the Lao People's Democratic Republic, the Philippines, and Thailand based on rapid surveys conducted from March to May this year. The challenges faced by MSMEs in the region have been exacerbated by COVID-19, with demand for MSME products and services declining since the onset of the pandemic. This has resulted in layoffs, reduced business operations, and a depressed outlook for the sector. The report explores policy approaches that could support MSMEs during and after the pandemic.
ASM 2020's remaining two volumes will be released by the end of 2020. They comprise a thematic chapter analyzing the impact of fintech-based loans to tricycle drivers in the Philippines; and a technical assessment that will present ADB's new Small and Medium-Sized Enterprise Development Index.
Recession Deepens as COVID-19 Pandemic Threatens Jobs and Poverty Reduction in Western Balkans
The COVID-19 pandemic has plunged the Western Balkans region into a deep recession, with drops in both domestic and foreign demand, coupled with disruptions in supply chains, forcing all six countries in the region into negative growth territory for 2020. According to the World Bank's latest Regular Economic Report (RER), economic growth is forecast to contract by 4.8 percent in 2020, 1.7 percentage points lower than forecast in April. A second, stronger wave of the pandemic since mid-June is delaying economic recovery in the region. Travel restrictions and social distancing measures have also depressed growth in those countries more reliant on tourism.
The pandemic is further challenging labor markets in the region and threatening to undermine the progress that countries have made on improving the population's welfare. By June, unemployment in the region had risen by a half of a percentage point, erasing 139,000 jobs. An additional 300,000 people are estimated to have fallen into poverty in Albania, Kosovo, Montenegro, and Serbia – a significant number, but less than half of the total that would have fallen into poverty had response measures not been put in place, notes the report.
"Like in much of the rest of the world, the COVID-19 pandemic is continuing to hit people hard in the Western Balkans, threatening threatening the health and economic well-being of people in all six countries," says Linda Van Gelder, World Bank Country Director for the Western Balkans.
"As bad as this situation is, it would have been much worse had governments not taken swift measures from the outset of the crisis. The first priority remains getting the health crisis under control and limiting the economic damage. Policymakers in the region will then need to focus on strengthening their economic fundamentals for a resilient recovery."
According to the report, all six countries in the region were quick to introduce policies to protect lives and livelihoods. The introduction of large job-retention schemes, including employee subsidies, helped arrest some of the worst impacts of the pandemic on employment, while social assistance programs, such as cash transfers, helped protect the most vulnerable populations in the region in the face of lockdowns and other restrictions.
Despite these measures, however, the gains in labor force participation made in the region over the last few years have now been erased and progress on poverty reduction is being imperiled by the crisis. Compounding these challenges are soaring fiscal deficits in the region, as governments continue to spend more to counter the economic contractions in the face of plummeting revenues. With the end of the economic crisis uncertain, pressure on labor markets and incomes is likely to continue for some months.
"Apart from improved health systems and robust social protection mechanisms, policymakers in the region will need to take measures to enhance human capital, build stronger institutions and strengthen the rule of law. The unfortunate situation of needing to spend more in a time of declining revenues puts additional pressure on governments in the region to prioritize fiscal sustainability, including through improving public spending and strengthening tax compliance," says Linda Van Gelder.
The report acknowledges that the speed of recovery, in the short term, will depend on how the pandemic evolves, the availability of a vaccine that allows for the normalization of economic activity, and a sustained recovery for the region's main trading partner – the European Union (EU).
Collapsing consumer demand amid lockdowns cripple Asia-Pacific garment industry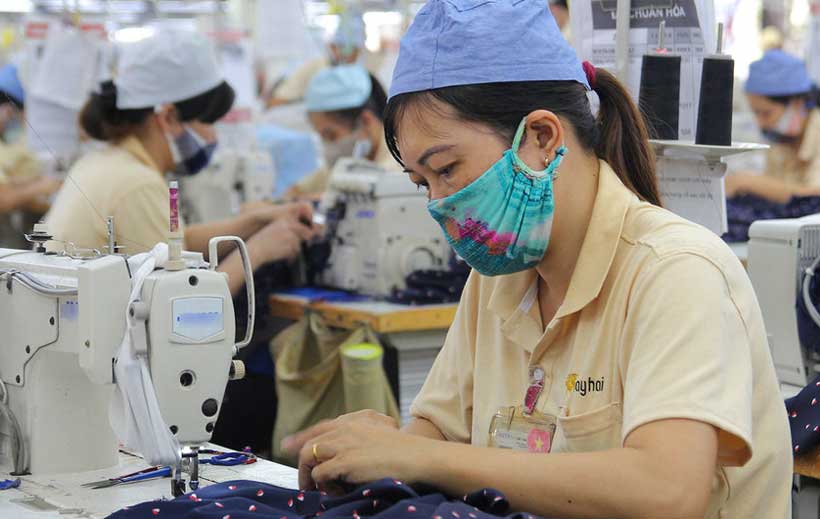 The COVID-19 pandemic has triggered government lockdowns, collapsed consumer demand, and disrupted imports of raw materials, battering the Asia Pacific garment industry especially hard, according to a new report released on Wednesday by the International Labour Organization (ILO).
The UN labour agency highlighted that in the first half of 2020, Asian imports had dropped by up to 70 per cent.
Moreover, as of September, almost half of all garment supply chain jobs, were dependent on consumers living in countries where lockdown conditions were being most tightly imposed, leading to plummeting retail sales.
ILO Regional Director for Asia and the Pacific, Chihoko Asada Miyakawa, pointed out that the research highlights "the massive impact COVID-19 has had on the garment industry at every level".
Ripple effect
In 2019, the Asia-Pacific region had employed an estimated 65 million in the sector, accounting for 75 per cent of all garment workers worldwide, the report reveals.
Although governments in the region have responded proactively to the crisis, thousands of factories have been shuttered – either temporarily or indefinitely – prompting a sharp increase in worker layoffs and dismissals.
And the factories that have reopened, are often operating at reduced workforce capacity.
"The typical garment worker in the region lost out on at least two to four weeks of work and saw only three in five of her co-workers called back to the factory when it reopened", said Christian Viegelahn, Labour Economist at the ILO Regional Office for Asia and the Pacific.
"Declines in earnings and delays in wage payments were also common among garment workers still employed in the second quarter of 2020".
Women worst impacted
As women comprise the vast majority of the region's garment workers, they are being disproportionately affected by the crisis, the report tracked.
Additionally, their situation is exacerbated by existing inequalities, including increased workloads and gender over-representation, as well as a rise in unpaid care work and subsequent loss of earnings
Moving forward
To mitigate the situation, the brief calls for inclusive social dialogue at national and workplace levels, in countries across the region.
It also recommends continued support for enterprises, along with extending social protection for workers, especially women.
The ILO's recent global Call to Action to support manufacturers and help them survive the pandemic's economic disruption – and protect garment workers' income, health and employment – was cited as "a promising example of industry-wide solidarity in addressing the crisis".
"It is vital that governments, workers, employers and other industry stakeholders work together to navigate these unprecedented conditions and help forge a more human-centred future for the industry", upheld Ms. Miyakawa.
Nuts and bolts
The study assessed the pandemic's impact on supply chains, factories and workers in Bangladesh, Cambodia, China, India, Indonesia, Myanmar, Pakistan, Philippines, Sri Lanka and Viet Nam.
It is based on research and analysis of publicly available data together with interviews from across the sector in Asia.