"It must not be forgotten that it is perhaps more dangerous for a nation to allow itself to be conquered intellectually than by arms." – Guillaume Apollinaire, "The New Spirit and the Poets" (1917)
More than anything else, a nation-state survives along with the corresponding society's intellectual and moral underpinnings.[1] In the case of US President Donald Trump's patently childish "Space Force," neither precondition is evidenced. And at the same time that Trump has been abandoning essential treaties with Russia and economic arrangements with China, this president acts as if extending belligerent nationalism into space is somehow a rational plan.
Quite plainly, Donald Trump, who prides himself on "attitude, not preparation," is sorely mistaken.[2] Prima facie, any such extension of geopolitical competition would be anything but gainful. Among many other things, Space Force expresses the reductio ad absurdum of a dissembling president's wholesale indifference to wisdom and ethics. It will only heighten the probability that America could be "conquered intellectually," not "by arms."
There is more. Space Force represents an ironic reaffirmation of past Trump policy failures. Where it is correctly understood as a logically derivative posture from this president's "America First," the operational role of his "Force" will be to extend Realpolitik[3] or power politics to places where it has never existed before, still-pristine and "vertical" places. Significantly, as Realpolitik has never worked here on earth,[4] any intelligent observer should feel compelled to ask: Why should belligerent geopolitics now work on a "galactic" level?
There are multiple ironies to be considered. As is the case of Donald Trump's foreign and domestic policies in general, Space Force will be founded upon myriad failures of the past. In essence, these failures are all aspects of the "balance of power world system originally bequeathed at the Peace of Westphalia in 1648. This conflict-oriented state system, an "everyone for himself"[5] pattern of interminable international warfare, was born at Westphalia, immediately following the Thirty Years' War.[6] Though certain "Westphalian" zero-sum interactions might still have been more-or-less tolerable before the appearance of nuclear weapons, they are unsustainable in our bitterly acrimonious and proliferating nuclear world. Unassailably, they are even more dramatically unsustainable at this fearful time of worldwide disease pandemic.
It's not complicated. What America needs today is not just another gratuitous or destined-to-fail weapon system[7] (how could it possibly "succeed" if it doesn't calculably contribute to this country's "assured destruction capability"?), but rather a more conspicuous, well-intentioned presidential commitment to global interdependence/worldwide cooperation.[8] Although true that – at least for the foreseeable future – the United States must take appropriate steps to ensure the overall credibility of American nuclear deterrence, it is not true that such credibility requires retaliatory "coverage" in all prospective theatres of large-scale military engagement.[9]
Even if the Russians should "succeed" in militarizing space first – and even if this militarization were to involve nuclear elements – a fully suitable U.S, countervailing strategy could still remain entirely on this planet. In these calculations, the prospective aggressor (here Russia) would be unconcerned with the geographic origins of any American retaliatory destruction. After all, those origins would have no material consequence as long a US retaliatory strike were judged sufficiently probable and "assuredly destructive."
This is an absolutely key reason why the United States has no identifiable need for maintaining any specific supremacy in space. Expressed differently, this means that an American president can readily maintain an indispensable US "assured destruction" capability vis-à-vis Russian and/or China without adjusting principal target sets according to ever-changing venues of enemy missile deployments. As far as what president Trump has called his newly proposed space force "super-dooper missile" – not exactly the terminology of a scientist or military professional – it represents only a caricatural reference, one more appropriate for 1950s-era children's' television programming than for any seriously complex US strategic reality.[10]
Nuclear strategy is certainly a "game" that an American president should always be prepared to "play," perhaps even for the indefinite future, but not without some conspicuous prior understandings of history, science and very elementary formal logic.
Going forward, US President Trump must remain systematically aware of all conceivable circumstances that could place us in extremis atomicum,[11] but this focus will need to be broadly conceptual, and not childishly centered on American "super" missiles or reassuringly "big" bombs.
Instead of "America First" (Trump's overall term for a system that willfully punishes the Many for the presumed benefit of a contrived Few), a rational American president should reject all derivatives and corollaries of "Westphalian" dynamics.[12] Accordingly, any foreign policy that naively seeks to maximize America's own well-being at the zero-sum expense of other states and peoples would be acting against certain binding norms of international law[13] and contra its own national security interests at the same time.
Sadly, nothing could possibly be more apparent to anyone who bothers to think logically and historically about such literally existential matters.[14]
The world is a system. Everything, therefore, is interrelated. Among other things, no American foreign policy success can be achieved at the willfully sacrificial expense of other countries and peoples. No such presumptive success is sustainable if the rest of the planet must thereby expect a more violent and explosive future. In this connection, it would be difficult to argue that Donald Trump's Space Force could in any way lead us toward a less violent or less explosive global future.
Very difficult.
A manifestly corrosive American national tribalism is being "protected" by U.S. Space Force. Nothing more. When all cumulative policy impacts are taken into careful analytic account, this "soulless"[15] derivative of "America First" and belligerent nationalism will emerge as anything but patriotic. What else should we reasonably conclude about a planned U.S. military posture that would injure this country and various other countries abjectly, unambiguously and at the same time?[16]
Among other basic issues here, it is effectively impossible to calculate the vast number of associated interactive effects of these significant injuries, especially where they would expectedly be "force-multiplying" or synergistic. By definition, wherever a synergistic injury would obtain, the "whole" of any inflicted harm would be greater than the tangible sum of its "parts."
Today, at a time when America's fight against worldwide disease pandemic should represent this nation's very highest-priority security challenge, US Space Force offers a strategic posture that is wholly misconceived and prospectively lethal. Left in place, it will further exacerbate a deliberate presidential choice of gratuitous belligerence as the favored style of American military interaction. Ironically, what is required, instead, is the readily decipherable opposite of Space Force.
This means, in essence, a broadened US leadership awareness of human and societal interconnectedness.[17]
History is duly instructive. From the 1648 Peace of Westphalia to the present fragmenting moment, world politics have been shaped by a continuously shifting balance of power and , correspondingly, by variously relentless correlates of war, terror and genocide. Ideally, of course, and against all calculable odds, hope should continue to exist. But now, even under the most imaginably optimistic circumstances, it should surely sing more softly, unobtrusively, even in a prudent undertone.
For Americans now increasingly endangered by Trump's visceral or seat-of-the-pants foreign policies, more will be required than superficial or sotto voce modulations. Soon, merely to survive on this imperiled planet, all of us, together, will have to rediscover an individual human life, one consciously detached from narrowly ritualistic patterns of conformance, mindless entertainments, shallow optimism or any other disingenuously contrived expressions of some utterly imagined tribal happiness. At a minimum, such survival will demand a prompt and full-scale retreat from what Donald Trump has termed "America First" and from all of its rapidly dissembling correlates. In this regard, Trump's Space Force is the foreseeable result of a much deeper societal pathology, a know-nothing American populism that drives out intellect and reason in favor of incessantly deliberate mystifications and collective self-delusion.
Thomas Jefferson and America's other Founding Fathers had already understood something very basic: There is always a necessary and respectable place for serious erudition. By learning from history, Americans may yet glean something from "America First" that is necessary to opposing any actual iterations of Space Force. They may learn, even during this national declension Time of Trump, that a ubiquitous mortality is more consequential than any glittering administration promises of "supremacy," "advantage" or "victory."[18] Our current time on earth is more meaningfully a time of agony than of algorithm.
In The Decline of the West, first published during World War I, Oswald Spengler asked importantly: "Can a desperate faith in knowledge free us from the nightmare of the grand questions?" This remains a vital query, but one that will never be adequately raised in our universities, on Wall Street or absolutely anywhere in the Trump White House. Still, we may learn something productive about these "grand questions" by studying American roles and responsibilities in a radically changing world politics.
This task must be about intellectual struggles, not weapons per se.
At that point we might finally come to understand what has thus far eluded us. The most suffocating insecurities of life on earth can never be undone by militarizing space and by abrogating pertinent international treaties. To argue otherwise is to further mar a wholesale unfamiliarity with world and national history with inexcusable derelictions of both logic and science.[19]
In the end, even in Trump-era American foreign policy decision-making, truth is exculpatory. In what amounts to a uniquely promising paradox, Space Force could help illuminate a blatant lie that may still let us see the underlying truth. This truth is peremptory and not really mysterious or unfathomable. Americans require, after all, a substantially wider consciousness of unity and relatedness between individual human beings and (correspondingly) between adversarial nation-states.
There is no more urgent requirement.
None.
Though seemingly oriented toward greater American power and security, building an American Space Force would merely propel this country's disordered military strategy from one untenable posture of belligerent nationalism to another. What the proponents of Space Force ignore, inter alia, is that all national security options should always be examined from the standpoint of their cumulative impact. If the credible effect of this new America First policy initiative will be to spawn various reciprocal postures of belligerent nationalism among principal foes (i.e.., Russia and potentially China) the net effect will prove sorely destabilizing and comprehensively negative.[20]
At this exceedingly precarious moment in world and national history, the president of the United States must do everything possible to heed the poet Apollinaire's warning of "intellectual conquest." Though "force of arms" will assuredly remain a derivative source of military power and threat, America's principal emphasis must now be placed on variously promising concepts and ideas, not on expanding the "hardware" or tactics of willful human destructiveness. Instead of withholding funds from the World Health Organization,[21] Donald Trump must finally acknowledge the interminable futility of belligerent nationalism, and – correspondingly – take certain tangible steps toward expanded worldwide cooperation.
Could this actually happen?[22] To be sure, the probable likelihood of any success here is bound to be very small, but the time-dishonored alternatives are all uniformly misconceived and inherently catastrophic.[23] If America's president should retain even a tiny remnant of leadership commitment to rational decision-making, he will quickly understand that U.S. Space Force is the reductio ad absurdum of a long-dying belligerent nationalism or Realpolitik.[24]
It is hardly a medical or biological secret that the factors common to all human beings greatly outnumber those that differentiate one from another. Accordingly, unless leaders of all great states can finally understand that the survival of any one state will inevitably be contingent upon the survival of all, true national security will continue to elude every nation on earth, even the most "powerful."
The bottom line? The immediate security task must remain a proper conceptualization and refinement of national nuclear strategy. Simultaneously, however, President Trump must somehow learn to understand – together with all other far-sighted national leaders – that Planet Earth is an organic whole, a fragile unity that exhibits rapidly disappearing opportunities for avoiding successive war and dismemberment. To seize these residual opportunities, Washington must learn to build solidly upon the foundational insights of Francis Bacon, Galileo and Isaac Newton, and upon the much more recent summarizing observation of Lewis Mumford: "Civilization is the never ending process of creating one world and one humanity."[25]
Obviously, the United States has no inherently special obligations in this regard, nor can it afford to build its own most immediate security policies upon narrowly distant hopes. Still, if expressed as an ultimate vision for more durable and just patterns of world politics, Donald Trump might recognize the indissoluble link between America's own physical survival and that of the wider international system. In the final analysis, merely to keep itself "alive," America will have to do whatever it can to preserve the global system as a whole. For the moment, this is an idea insurmountably far from the consciousness of America's current president.
To instruct still further from Pierre Teilhard de Chardin's The Phenomenon of Man, "The egocentric ideal of a future reserved for those who have managed to attain egoistically the extremity of `everyone for himself' is false and against nature. No element could move and grow except with and by all the others with itself."
---
[1] The seventeenth-century French philosopher Blaise Pascal remarks prophetically in Pensées: "All our dignity consists in thought….It is upon this that we must depend…Let us labor then to think well: this is the foundation of morality." Similar reasoning characterizes the writings of Baruch Spinoza, Pascal's 17th-century contemporary. In Book II of his Ethics Spinoza considers the human mind, or the intellectual attributes, and – drawing further from Descartes – strives to define an essential theory of learning and knowledge. Much of this effort was founded upon familiar ( to Spinoza) certain Jewish sources.
[2] "Who is to decide which is the grimmer sight," asks Honore de Balzac, "withered hearts, or empty skulls?"
[3] See, by this author, Louis René Beres, Reason and Realpolitik: US Foreign Policy and World Order, Lexington Books, 1984; and Louis René Beres, Mimicking Sisyphus: America's Countervailing Nuclear Strategy, Lexington Books, 1983. Regarding philosophical foundations of Realpoliitk: "Right is the interest of the stronger," says Thrasymachus in Bk. I, Sec. 338 of Plato, THE REPUBLIC (B. Jowett tr., 1875). "Justice is a contract neither to do nor to suffer wrong," says Glaucon, id., Bk. II, Sec. 359. See also, Philus in Bk III, Sec. 5 of Cicero, DE REPUBLICA.
[4] Power politics or a "balance-of-power" has never been more than a facile metaphor. Despite its name, it has never had anything to do with ensuring or ascertaining equilibrium. As such, balance has always been subjective, a matter of assorted individual perceptions. Adversarial states in this "Westphalian" dynamic can never be sufficiently confident that strategic circumstances are suitably "balanced" in their particular favor. In consequence, each side to any contest or competition must perpetually fear that it will somehow be left behind, this creating ever wider and even cascading patterns of national insecurity and collective disequilibrium.
[5] Says French Jesuit philosopher Pierre Teilhard de Chardin in The Phenomenon of Man: "The egocentric ideal of a future reserved for those who have managed to attain egoistically the extremity of `everyone for himself' is false and against nature."
[6] International law remains a "vigilante" or "Westphalian" system. See: Treaty of Peace of Munster, Oct. 1648, 1 Consol. T.S. 271; and Treaty of Peace of Osnabruck, Oct. 1648, 1., Consol. T.S. 119, Together, these two treaties comprise the Peace of Westphalia.
[7] The Devil in George Bernard Shaw's Man and Superman observes correctly that "Man's heart is in his weapons….in the arts of death he outdoes Nature herself….when he goes out to slay, he carries a marvel of mechanisms that lets loose at the touch of his finger all the hidden molecular energies…."
[8] We may think here of the applicable Talmudic metaphor: "The earth from which the first man was made was gathered in all the four corners of the world."
[9] Understood at purely conceptual levels, US strategic thinkers must inquire accordingly whether accepting a visible posture of limited nuclear war would merely exacerbate enemy nuclear intentions, or whether it would actually enhance this country's overall nuclear deterrence. Such questions have been raised by this author for many years, but usually in explicit reference to more broadly theoretical or generic nuclear threats. See, for example, Louis René Beres, The Management of World Power: A Theoretical Analysis (1972); Louis René Beres, Terrorism and Global Security: The Nuclear Threat (1979; second edition, 1987); Louis René Beres, Apocalypse: Nuclear Catastrophe in World Politics (1980); Louis René Beres, Mimicking Sisyphus: America's Countervailing Nuclear Strategy (1983); Louis René Beres, Reason and Realpolitik: US Foreign Policy and World Order (1984); Louis René Beres, Security or Armageddon: Israel's Nuclear Strategy (1986); and Louis René Beres, Surviving Amid Chaos: Israel's Nuclear Strategy (2016).
[10] As a child growing up in New York City in the 1950s, I am reminded of "Captain Video" and "Tom Corbett Space Cadet." Plainly, such earlier children's programs are not a proper model for US strategic forces, anywhere.
[11] See, by Louis René Beres at Harvard Law School: https://harvardnsj.org/2020/03/complex-determinations-deciphering-enemy-nuclear-intentions/ See also, by this author, at US Army War College, https://warroom.armywarcollege.edu/articles/nuclear-decision-making/ and at Modern War Institute, West Point (Pentagon) https://mwi.usma.edu/theres-no-historical-guide-assessing-risks-us-north-korea-nuclear-war/
[12] For the most part, these dynamics describe a more-or-less variable condition of "chaos." Though composed in the seventeenth century, Thomas Hobbes' Leviathan may still offer us a vision of this condition in modern world politics. During chaos, which is a "time of War," says the English philosopher in Chapter XIII ("Of the Natural Condition of Mankind, as concerning their Felicity, and Misery."): "… every man is Enemy to every man… and where the life of man is solitary, poor, nasty, brutish, and short." Still, at the actual time of writing Leviathan, Hobbes believed that the condition of "nature" in world politics was less chaotic than that same condition extant among individual human beings. This was because of what he had called the "dreadful equality" of individual men in nature concerning the ability to kill others. Significantly, however, this once-relevant differentiation has effectively disappeared with the continuing manufacture and spread of nuclear weapons, a spread soon apt to be exacerbated by an already-nuclear North Korea and by a not-yet-nuclear Iran.
[13] According to Article 53 of the Vienna Convention on the Law of Treaties: "…a peremptory norm of general international law is a norm accepted and recognized by the international community of states as a whole as a norm from which no derogation is permitted and which can be modified only by a subsequent norm of general international law having the same character." See: Vienna Convention on the Law of Treaties, Done at Vienna, May 23, 1969. Entered into force, Jan. 27, 1980. U.N. Doc. A/CONF. 39/27 at 289 (1969), 1155 U.N.T.S. 331, reprinted in 8 I.L.M. 679 (1969).
[14] One may be usefully reminded here of Bertrand Russell's trenchant observation in Principles of Social Reconstruction (1916): "Men fear thought more than they fear anything else on earth – more than ruin, more even than death."
[15] Sigmund Freud and Carl Jung both thought of "soul" (in German, Seele) as the intangible essence of a human being. Neither Freud nor Jung ever provided any precise definition of the term, but it was not intended by either in some ordinary or familiar religious sense. For both psychologists, it represented a recognizable and critical seat of mind and passions in this life. Interesting, too, in the present analytic context, is that Freud explained his predicted decline of America by making various express references to "soul." Freud was plainly disgusted by any civilization so apparently unmoved by considerations of true "consciousness" (e.g., awareness of intellect, literature and history); he even thought that the crude American commitment to perpetually shallow optimism and material accomplishment at any cost would occasion sweeping psychological or emotional misery.
[16] From the standpoint of classical political and legal philosophy, such a national policy would be the diametric opposite of the statement by Emmerich de Vattel in The Law of Nations (1758): "The first general law which is to be found in the very end of the society of Nations is that each Nation should contribute as far as it can to the happiness and advancement of other Nations."
[17] On this indispensable awareness, we may learn from the ancient Greek Stoic philosopher, Epictetus, "You are a citizen of the universe." A broader idea of "oneness" followed the death of Alexander in 322 BCE, and with it came a coinciding doctrine of "universality" or interconnectedness. By the Middle Ages, this political and social doctrine had fused with the notion of a respublica Christiana, a worldwide Christian commonwealth, and Thomas, John of Salisbury and Dante were looking upon Europe as a single and unified Christian community. Below the level of God and his heavenly host, all the realm of humanity was to be considered as one. This is because all the world had been created for the same single and incontestable purpose; that is, to provide background for the necessary drama of human salvation. Only in its relationship to the universe itself was the world correctly considered as a part rather than a whole. Said Dante in De Monarchia: "The whole human race is a whole with reference to certain parts, and, with reference to another whole, it is a part. For it is a whole with reference to particular kingdoms and nations, as we have shown; and it is a part with reference to the whole universe, which is evident without argument." Today, of course, the idea of human oneness can and should be fully justified/explained in more purely secular terms of understanding.
[18] See by this author, at Oxford University Press: https://blog.oup.com/2016/04/war-political-victories/
[19] Says Jose Ortega y'Gassett about science (Man and Crisis, 1958): "Science, by which I mean the entire body of knowledge about things, whether corporeal or spiritual, is as much a work of imagination as it is of observation….The latter is not possible without the former."
[20] Included in this assessment must be the expanding risks of US Presidential nuclear decision-making. By this writer, see Louis René Beres, The Bulletin of the Atomic Scientists https://thebulletin.onuclear rg/2016/08/what-if-you-dont-trust-the-judgment-of-the-president-whose-finger-is-over-the-nuclear-button/
[21] In stark contrast to President Trump, Tedros Adhanom Ghebreyesus, the Director General of WHO, spoke modestly, intelligently and purposefully: "COVID-19 does not discriminate between rich nations and poor, large nations and small. It does not discriminate between nationalities, ethnicities, or ideologies. Neither do we," he said. "This is a time for all of us to be united in our common struggle against a common threat, a dangerous enemy. When we're divided, the virus exploits the cracks between us."
[22] In partial reply, we may consider Karl Jaspers in Man in the Modern Age (1951): "Everyone knows that the world situation in which we live is not a final one."
[23] Federico Fellini, the Italian film director, once commented wisely: "The visionary is the only realist."
[24] Louis René Beres' earlier book, Reason and Realpolitik: US Foreign Policy and World Order (1984) was already organized around this same core assumption.
[25] There have been prophets of global integration in the modern era, especially Condorcet, Immanuel Kant, Auguste Comte and H.G. Wells. For the very best treatment of these prophets and their still-indispensable ideas, see W. Warren Wagar's The City of Man (1963) and Building the City of Man: Outlines of a World Civilization (1971). Professor Wagar was a great visionary himself, one with whom I earlier had the honor to work at Princeton (World Order Models Project) in the late 1960s.
Afghanistan: The US Withdrawal, India and the Future Possibilities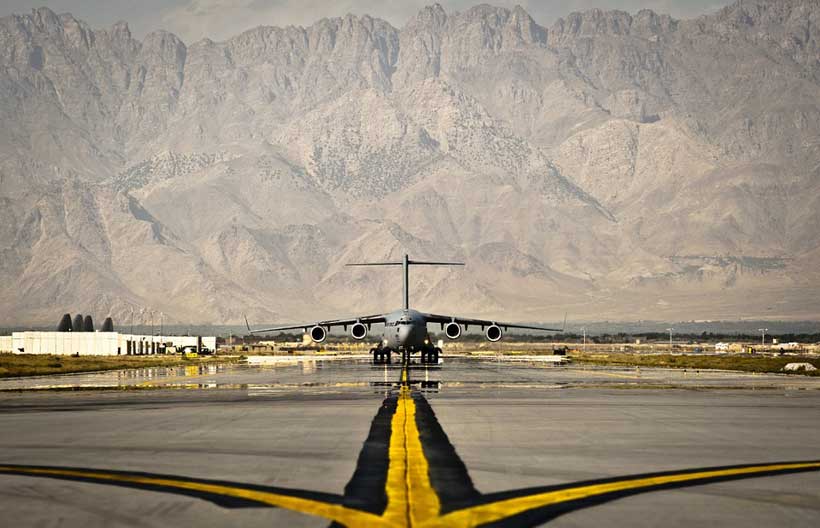 Afghanistan is the worst affected state due to the great game, cold war politics and now emerging Asian power rivalry. The latest US decision to withdraw from Afghanistan by September 11, 2021 has led to the speculations over the anarchy and terror rule that may engulf the country.
The division of India was triggered not only by the internal political dynamics but by the external factors too. The 'Churchill Plan' that envisaged a trifurcated India in order to protect the future interests of Britain in Indian subcontinent has still its vestiges alive. Churchill wanted to 'ensure the continuation of British hold over India through a division of the sub-continent into three independent constituents under British hegemony in one form or other. Besides India and Pakistan it had the option of 'Princestan too' (Krishna Balraj). As part of the 'great game' in the post-world war II era the state that has suffered the most at the hands of cold war actors is Afghanistan which is still struggling for a free and responsible government devoid of the civil war nightmare.
The Afghan politics has remained divided over the decades between the tribal forces and the political institutions and the failure of the unstable political institutions have provided a space for tribal groups, Islamic organizations and the local warlords to throw stakes in state power. The disintegration of USSR in a more fragmented world led to the revived interest by global and regional powers in the Central Asia and Afghanistan which provide a significant outreach to Indian subcontinent, China, Russia and the natural resource reservoirs of Central Asia. Now Afghanistan has turned into a centre of power rivalry not only between the old cold war actors but also with the stakes from India and China, the newly emerged powers in the continent.
The Background of the Current Syndrome
Since the fall of monarchy in 1973 and the interim period of political instability (that saw assassinations of Afghan leaders like Prime Minister Mohammed Daoud Khan and his family, President Nur Mohammed Taraki and President Hafizullah Amin) and the fall of Afghanistan to communists under Soviet invasion in 1979 that ended in 1992 with the resignation and assassination of President Mohammed Najibullah several centers of power have emerged. There have been several ethno-linguist groups (about 14 major groups, mostly Sunni and some smaller ones) which have emerged against the communists and in the post-Najib era for grabbing power. Taliban, founded by Mohammed Omar, a fanatic commander emerged as a major force that according to Carole Hillenbrand (2015) rose from 'the US-Saudi-Pakistan supported mujahideens' and grabbed power in 1996 from Burhannudin Rabbani (who had found Islamic States of Afghanistan in 1992) and controlled about three quarters of Afghan territory till 2001 when US Coalition forces dethroned them in view of 9/11 for the establishment of a democratic government.
Taliban's rule, though recognized by Pakistan, Saudi Arabia and UAE only, from 1996 to 2001 has been the worst phase in Afghan history on account of retrogressive policies and was opposed by Northern Alliance. United Nations and OIC never recognized the Talibani government that controlled around 90 p.c. of the territory in 2001. Northern Alliance that controlled rest of the area is the United Islamic Front for the Salvation of Afghanistan formed against Taliban and is a group of leaders like the former President Burhanuddin Rabbani, former Defense Minister Ahmad Shah Massoud, leaders of several other ethnic groups like Karim Khalili, Abdul Rashid Dostum, Abdullah Abdullah, Mohammad Mohaqiq, Abdul Qadir, Asif Mohseni and others. After the removal of Taliban a transitional government was founded under Hamid Karzai who got elected in 2004 and ruled till 2014 when the current President Ashraf Ghnai replaced Karzai on the issues of failing to check corruption and illegal drug production. The flourishing of democracy in Afghanistan has been a welcome development and the National Assembly represented Islamic fundamentalists, reformists, communists, and many Talibani leaders too.
The Return of Taliban
Since the interim government of 2001 till 2021 the Taliban has grown stronger and the US has lost interests in stemming its tide and decided to withdraw. Since invading Afghanistan in 2001, the United States has spent $2.26 trillion on the war, which includes operations in both Afghanistan and Pakistan. Taliban has still a stronghold in the southern and eastern Afghanistan and US troops who have suffered over 2442 causalities over a period of two decades and have failed to crush it and are left with no option but to go for negotiation table and settle for Taliban's share in governance (Watson Institute Report). "Sealing the border would be politically difficult, and the burden of doing so would fall primarily on the United States. In addition, it would take time, since the Taliban have the momentum. Defeating the Taliban would require at least 100,000 new reinforcements as long as the Afghan–Pakistani border remained open to insurgents. Neither the United States nor NATO is willing or able to pay the human and fiscal costs of reinforcements at this level" (Gilles Dorronsoro 2021). So a convenient withdrawal of US forces marks the return of Taliban.
Democratic Institutions and the question of Legitimacy
Since 2004 democracy in Afghanistan has failed to earn legitimacy and has been going though testing times against the insurgents and retrogressive forces. While the Karzai government completed successful two terms and engaged in great reconstruction project it couldn't earn legitimacy among the diverse sections due to different reasons. The Ghani government has also performed moderately since 2014. The National Unity Government (NUG) under Ghani failed to deliver what it had promised in uniting all power groups in Afghanistan, reduce conflict and bring stability in military situation and begin a peace process with the Taliban. President Ashraf Ghani and Chief Executive Abdullah Abdullah have so far failed in meeting the objectives. Taliban's gaining control over Kunduz, Farah and Gazni has dwarfed the status of Ghani government to the extent that US itself bypassed the government to enter into an agreement with Taliban in Feb. 2020. As part of that agreement, the US committed for the full withdrawal of international forces and the Taliban promised to prevent other groups like Al Qaeda from the use of Afghan soil against the US, a major US security concern.
Keeping to the words, 'US president Joe Biden announced in April 2021 that all American troops would withdraw from Afghanistan by September 11, 2021'. NATO allies have said they would do the same, and troops have already begun leaving. The Pentagon has said there were about 2,500 US troops there in recent months, and General Milley said in an interview that the total rises to 3,300 if special operations forces were counted. Military commanders feel that additional forces would flow in temporarily to help with security and logistics for the drawdown (The Guardian). However, as the US troops start withdrawing Taliban has increased pressure by targeting government forces which are left on their own to fight with Taliban.
US Secretary Antony Blinken's March 2021 counsel to Afghan government regarding forming of a united front and planned diplomatic efforts for negotiation of peace and formation of a 'transitional interim government' as it happened in 2001 has met a rejection from President Ghani. In fact he forwarded a counter 'ceasefire plan' to Taliban and appealed them to take part in elections promising an early conduct of elections too. The primary issue is negotiation of the nature of future government. While the government looks for strengthening of the hard earned democratic institutions, Taliban looks for a Sharia based state based on Islamic laws that scares the Afghans, especially women who still remember the retrogressive conservatives exhibited by Taliban in its previous tenure.
The US Withdrawal, India and the Possibilities
The US decision to withdraw its forces reminds of the 1988 agreement between the United States, Pakistan, Afghanistan and USSR though which USSR had committed to withdraw its troops (completed in 1989) so that Afghanistan could return to normalcy, nonaligned status and democracy. However, various rebel groups joined by several rebellious government troops conquered Kabul in April 1992 and overthrew President Najibullah's government. Consequently Afghanistan fell to Taliban (a force strengthened after the failure of Gulbuddin Hekmatyar in meeting the US-Pakistani ends) and entered into a permanent state of civil war. It also reminds of the failure of US to sustain against longer wars as Taliban has proved to be another 'Viet Cong' for them.
The withdrawal of US troops implies several possibilities ranging from sustenance of democracy to derailing of it by the Islamic forces. Afghanistan may fall to the same old power rivalry of eighties as Russia this time sides with Taliban, a force created by US, Pakistan and Saudi Arabia. The Russo-Chinese understanding over the BRI and South Asia of which Pakistan appears to be an important partner excludes the Indian role. India has played a significant role in reconstruction of the war torn state but its presence has not gone well with Pakistan, China and now Russia. While Russia and Iran have been strengthening Taliban against US India's role in future negotiations of Afghanistan has been overlooked by Russia recently, perhaps under the pressure from China and Pakistan. One more thing that didn't go well with US was India's opposition to deferring of the elections and forming of the 'interim government' as proposed by US.
Indian concerns also emanate from the fear that once Taliban gets a free sway in Afghanistan they might create problem in Kashmir, as they have done in the past. However, the recent US initiative of March 2021 when Secretary Blinken suggested a six member panel of the foreign ministers of China, India, Iran, Pakistan, Russia, and the United States under United Nations to develop a "unified approach" to peace brings India to the discussion table which will definitely help it safeguard its interests in Afghanistan (The Hindu). For India it's a time of taking some tough preemptive measures in order to plug the vent of terrorism against India. The consolidation of the Afghan government's security alignments that includes the possibility of the revival of a 'new national security alliance' engaging the anti-Taliban warlords against the 70000 strong Taliban contingent is the need of the hour.
Prospects for a Settlement of the Libyan Conflict: Three Scenarios of the Mid-Term Forecast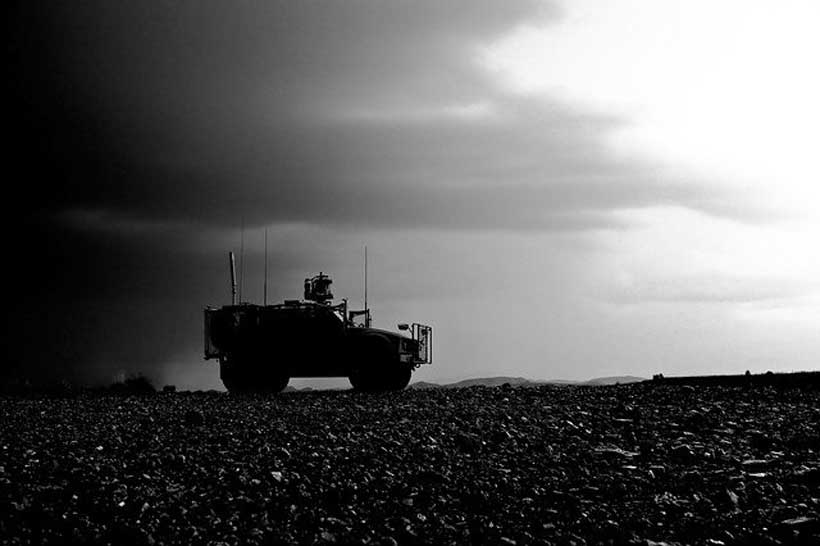 More than ten years ago, in February 2011, the Arab Spring began in Libya. The armed uprising quickly escalated into an armed conflict that had Muammar Gaddafi overthrown. Since then, the civil war has not stopped in the country. At the heart of the current conflict in Libya is the confrontation between the Government of National Accord (GNA), located in Tripoli, and the Libyan House of Representatives, located in Tobruk. The government in Tobruk is supported by the Libyan National Army (LNA) led by Field Marshal Khalifa Haftar. In April 2019, the LNA attempted to seize Tripoli, but it was forced to retreat following months-long siege of the city.
Current developments
2020 was marked by unprecedented efforts by international organizations, world powers and regional players, as well as attempts by both sides of the Libyan conflict, to resolve it by political means. On January 19, 2020, an international conference was held in Berlin, the participants of which called for the disarmament of all paramilitary groups and devised specific mechanisms for controlling the arms embargo. However, neither the conference resolution nor the COVID-19 coronavirus pandemic led to—at least—a cessation of hostilities.
On October 23, 2020, representatives of the GNA and LNA signed a ceasefire agreement in Geneva, which the UN labelled historical. In November 2020, the Joint Military Commission, composed of representatives of the warring parties, agreed on practical steps to implement the agreement. In particular, agreement was reached on the creation of a military subcommittee to monitor the withdrawal of troops. On December 27, 2020, an official Egyptian delegation arrived on the first visit to Tripoli since 2014, where they discussed the prospects for mending Libyan-Egyptian relations as well as the economic agenda and security issues. Parliamentary elections in Libya are scheduled to be held in December 2021. Besides, there was agreement to hold a referendum on the Constitution in 2021.
Some politicians, scientists, and representatives of the expert and analytical community are optimistic about an early settlement of the Libyan conflict, but many of their colleagues, on the contrary, are quite skeptical. On the one hand, the escalation of hostilities that began in April 2019 has indeed subsided. On the other hand, experience shows that setting any specific dates for the electoral processes in Libya and provisions for transparent mechanisms to establish legitimate government bodies do not mean that elections will be held and their results will be subsequently recognized.
When predicting what the Libyan conflict will be in the medium term, it is necessary to take into account that the war in Libya is an absolute disequilibrium system. While the existing trends are susceptible to change sparked by the course of how things unfold, the conflict may take on new trajectories.
Scenario I. Political settlement
The civil war in Libya has been going on for more than ten years, and there have been repeated attempts to come to a political solution to the conflict over this time. The hope that this will happen remains. The efforts undertaken in 2020 to reach national consensus may not have been in vain as they could become a solid foundation for a political settlement of the conflict. The country may well manage to hold all-Libyan elections, with the people who will come to power enjoying relative legitimacy, both in the eyes of the world community and among ordinary Libyans.
Libya has 44.3 billion barrels of proven oil reserves[1]. Cessation of hostilities will allow counting on Libya's oil exports partially restored and, possibly, on new oil pipelines constructed. The long-awaited reconstruction of the transport infrastructure, oil production and oil refineries will ensue, which will play an instrumental role in the economic renaissance of the united Libyan state.
The new Libyan authorities will face a number of important tasks, including restoring production facilities, infrastructure and the housing stock of the country. Russian and foreign companies will have the opportunity to participate in the restoration of the Libyan state. At the meeting of the Minister of Industry and Trade of the Russian Federation with the Libyan delegation on January 28, 2021, they discussed not only the prospects for diversifying trade between Russia and Libya but also avenues for participation of Russian companies in restoring energy, agriculture, industry, social and transport infrastructure in Libya.
China will certainly show its interest in the post-war revival of Libya. The GNA has welcomed the possible participation of China in reconstructing the country's infrastructure once the war is ended. Over the past few years, Chinese diplomats have repeatedly met senior officials from the GNA to ultimately sign a Memorandum of Understanding under the Belt and Road Initiative.
There will be an opportunity to resume the deliveries of Russian weapons to the country. However, although the economic situation in the country will stabilize, the Libyan leadership is unlikely to have enough financial resources to pay for military imports. Competition with manufacturers from Europe and the USA may lead to a forced decrease in export profitability[2].
At the same time, there is a strong imprint of tribal relations on the Libyan society[3]. Even if political peace is established in Libya, it will be quite fragile. The society will remain fragmented, which means that the risk of social tensions growing will remain. Extremist and terrorist organizations operating in Libya can use this to destabilize the situation in the country. Weapons proliferation (mainly small arms)—which for many years were virtually freely distributed throughout the country—will serve as an additional factor in a hypothetical social explosion.
Scenario II. Escalation
It is possible that the establishment of even a fragile peace in Libya will not take place at all. One of the possible scenarios may be another escalation of hostilities. There can be many nominal reasons for the opposing sides to bring forward mutual accusations. These range from provocations during the pre-election period to non-recognition of the results of electoral processes. As a result, this can lead to a sharp escalation of tensions.
As Stephanie Williams, head of the UN Support Mission in Libya, noted, every time the situation in Libya seems to have reached its lowest point there is a surge of violence. In September 2020, the UN announced that the LNA and the GNA—despite the relatively calm situation on the front line—will resort to receiving help of allies from abroad, thus accumulating modern weapons and military equipment. In two months, some 70 aircraft with suspicious cargo for the LNA landed at airports controlled by Khalifa Haftar's army, and three cargo ships stopped in the ports in the east of the country. 30 aircraft and nine cargo ships delivered cargo for the GNA.
At a meeting on the Libyan political dialogue on December 2, 2020, Stephanie Williams announced that there are ten military bases in Libya that are fully or partially occupied by foreign troops and that host about 20,000 foreign mercenaries. The cessation of hostilities was used by the government in Tripoli and the LNA to cement their positions and enhance the combat effectiveness of their troops, including through assistance from abroad. In January 2021, it was recorded that the mercenaries were building a defensive line and fortifications—presumably, in order to repel a possible attack by the GNA troops on the LNA-controlled territory.
Against the background of the confrontation between Russia and the United States likely to intensify, the degree to which the conflict is internationalized may increase, much as the control over the arms embargo tighten and the role of private military companies as a foreign policy asset of individual states expand. Private military companies help reduce political risks that a state's engagement in the war in Libya entails, while actively supporting one group or another by sending weapons, military instructors or mercenaries.
There is a danger of destroying the remnants of Libya's oil infrastructure, the backbone of the country's economy. Artillery shelling of residential areas will cause additional interruptions in water and electricity deliveries to Libyan cities. Illegal migrants attempting to enter the EU countries, especially Italy, will become more frequent.
The Republic of Turkey, which claims a leading role in the region and seeks to revive the "former greatness" of the Ottoman Empire, is sharply intensifying its actions[4]. Most likely, Ankara will support the government in Tripoli, not only with weapons, but also with troops, as it happened in January 2020. Egypt will continue to support the LNA, as it hopes this can minimize Libyan weapons being smuggled into Egypt. At the same time, the possibility of direct military intervention by Egypt remains extremely low. Even if Turkey sends large military units to help the GNA, Cairo will be reluctant to enter into a protracted military conflict, the outcome of which is unclear. Moreover, a direct military clash between Turkey and Egypt is practically impossible on account of their belonging to military and political blocs. Rather, in response to Ankara's decisive actions in Libya, Cairo will deploy troops on the border with Libya or transfer part of its units to the LNA-controlled Libya's eastern regions. However, the prospect of the Egyptian troops advancing further to the West seems unlikely.
Scenario III. Maintaining the status quo
Despite attempts by both sides to embark on political dialogue, official statements by representatives of the opposing sides contain aggressive, accusatory rhetoric. For example, in a video message to the delegates of the 75th session of the UN General Assembly, Faiz Saraj referred to Khalifa Haftar's offensive in Tripoli in April 2019 as "a tyrannical attack of the aggressor." In addition, he urged not to compare foreign support for the "militants of Khalifa Haftar" with the help provided to the government in Tripoli "within the framework of legitimate agreements."
In today's conditions, it will be rather difficult for the main political forces in Libya to organize the work of the central electoral commission and other bodies in preparation for the elections. Besides, it should be borne in mind that the GNA, the LNA and a number of independent armed factions operating in Libya can control the electoral processes and, if necessary, sabotage them. One of the parties may try to disrupt the elections altogether. At the same time, the escalation described in scenario II seems rather unlikely to occur, as the world community is paying greater attention to the war in Libya.
The war in Libya provokes conflicts in at least 14 countries in Africa and Asia, mainly due to weapons smuggling[5]. Despite the possible strengthening of international control, maintaining the existing balance of power in Libya will provoke new conflicts and serve as a hotbed of destabilization in the neighboring countries, such as Tunisia, Algeria and Egypt. Should the next plan for a political settlement of the conflict fail, Libya risks becoming another Afghanistan, close to Europe.
What of the Libyans?
The last two scenarios seem to be the most likely. In 2019, the Arab Barometer[6]. conducted a sociological study that clearly shows how Libyans themselves perceive the situation in their country and what they see as key problems [7].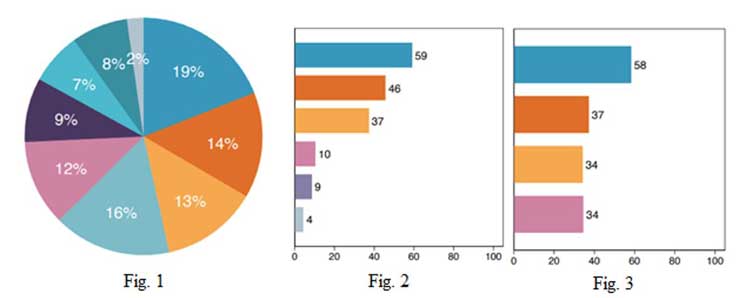 Top challenges (Figure 1) cited include foreign interference (19%), fighting terrorism (16%), corruption (14%), security (13%), economy (12%), internal stability (9%) and political issues (8%)[8].
It also turned out that Libyans have little confidence in political institutions (Figure 2). Among the most trusted institutions are the army (59%), the police (46%) and the judiciary (37%), while the least trusted are the government (10%), parliament (9%), and political parties (4%)[9].
Figure 3 offers an interesting view of the surveyed Libyans on democracy. According to the polls, democracy is always the preferable political system (58%). At the same time, many rated democracy as indecisive (37%), unstable (34%) and bad for the economy (34%)[10]. With this in mind, it is possible that the Libyans are unlikely to trust their single government.
No matter how the conflict's landscape changes, there is reason to believe that the Libyan society will in any case remain divided for quite a long time. Its further fragmentation will almost certainly occur against the backdrop of hostilities coupled with the pandemic and a decrease in Libya's oil exports. Socio-economic problems will create additional space for radical sentiments growing. The Islamic State, Al-Qaeda and other terrorist organizations have high mobility as well as an ability to regenerate, which means that an attempt may well be made to revive a new Islamic Caliphate, albeit not as large as it is was a few years ago.
In the report of the Valdai International Discussion Club "The Middle East: Towards an Architecture of New Stability?", Vitaly Naumkin, Scientific Director of the RAS Institute of Oriental Studies, and Vasily Kuznetsov, Head of the RAS Center for Arab and Islamic Studies, noted that the situation in Libya will affect the entire Maghreb in the foreseeable future[11]. It is almost certain that Libya and the neighboring countries will be overwhelmed by a new wave of radicalization. According to the Arab Center for Research and Political Studies report, 2% of Arabs have a positive attitude towards ISIS and other radical groups, with another 3% having an extremely positive attitude towards them. This is the highest percentage since 2014–2015[12].
The situation in the region may aggravate, and it is necessary to increase effectiveness of the control over the transportation of weapons to and from Libya. In October 2020, the UN Security Council, chaired by Russia, adopted a resolution that extended the permit to inspect ships on the high seas off the Libyan coast. Indeed, this was the right step. With the ongoing coronavirus pandemic, humanitarian aid to Libyans also remains relevant, and it may include supplies of the necessary medical equipment to equip hospitals as well as personal protective equipment, of which Libya is now experiencing a shortage.
From our partner RIAC
Fedorchenko, A. Krylov, D. Maryasis, N. Sorokina, F. Malakhov. The Middle East in the Focus of Political Analytics: Collected Papers: on the 15th Anniversary of the Center for Middle East Studies, 2019. P. 49.
Ibid. P. 452.
Ibid. P. 12.
V. Avatkov. Ideological and value factor in Turkish foreign policy [Vestnik MGIMO], 2019, no. 12(4). P. 124.
Fedorchenko, A. Krylov, D. Maryasis, N. Sorokina, F. Malakhov. The Middle East in the Focus of Political Analytics: Collected Papers: on the 15th Anniversary of the Center for Middle East Studies, 2019. P. 24.
Arab Barometer is a nonpartisan research network that provides insight into the social, political, and economic attitudes and values of ordinary citizens across the Arab world.
Libya Country Report /Arab Barometer V. 2019. P. 2.
Ibid. P. 3.
Ibid. P. 5
Ibid. 2019. P. 7.
V. Kuznetsov, V. Naumkin. Middle East: Towards a New Stability Architecture? 2020. P. 16.
The 2019-20 Arab Opinion Index: Main Results in Brief, Arab Center for Research and Political Studies. P. 58.
The Irony of Afghanistan: US Plans Departure amidst Anarchy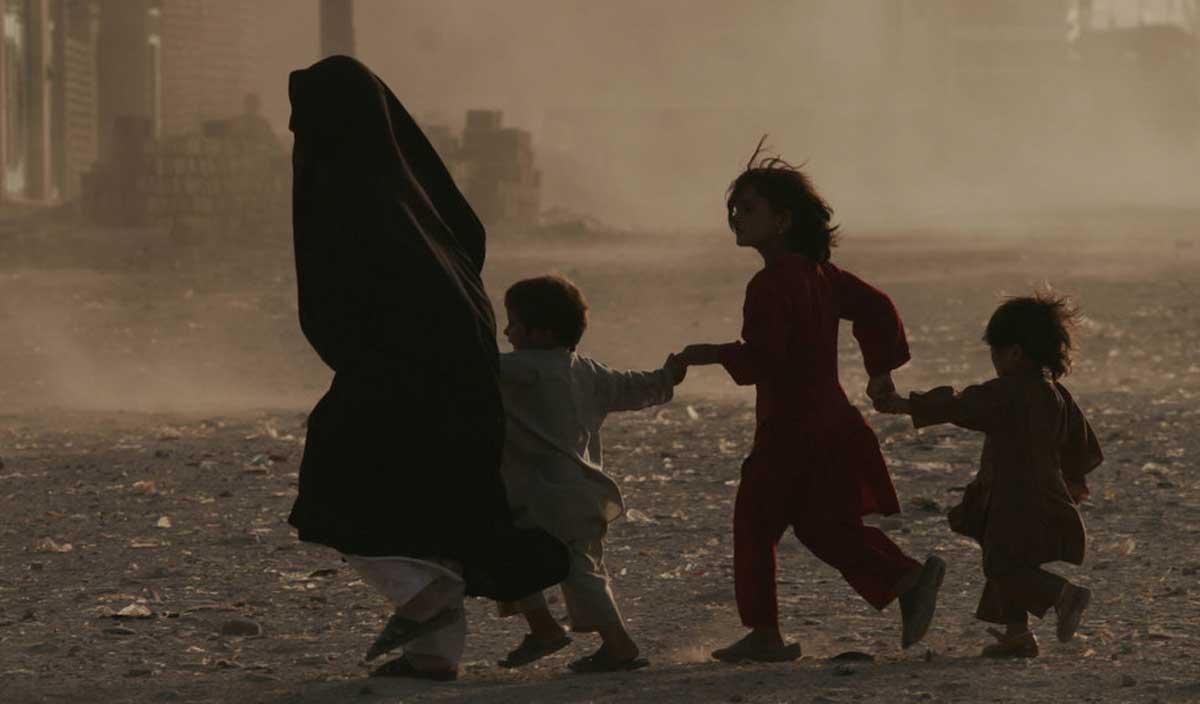 The peace and prosperity in Afghanistan have been a mere myth for decades. With a succession of invasion by a blood-ridden Taliban rule followed by a 2-decade long US invasion, the said country has seen little tranquillity when it comes to human rights and secure living. While the US vowed to ensure a democratic regime laced by a rule of law in Afghanistan, the withdrawal seems anti-climactic: especially after spending trillions of dollars and suffering thousands of soldiers in warfare. As the egress nears, however, the one glimmer of hope dwindles faster than expected. The hope of peace. It is ironic, however, as to how an invasion initially programmed to contain terrorism is culminating whilst the transition witnesses similar bloodshed and instability.
The Taliban have been infamous for launching attacks against the Afghan armed forces and the US military on a perpetual basis. Not to mention hundreds and thousands of civilians facing the raucous vigilantes for years. While the agreement ensured the safety of the foreign soldiers, however, the civilians continue to face the brunt. The recent attack in the capital city of Kabul is a prime example of how the world superpower leaves the battlefield after instigating the barbaric factions for almost 20 years.
The bombs detonated last Thursday in the neighbourhood of Dasht-e-Barchi, resonating the community pithing the peripheries. The Shia-Hazara community, the largest community in the region, was the main target (as it has been for years by both Taliban and Islamic State). The targeted school rendered a majority of female students who were conceived to be the main target instead of their religious affiliation. Regardless of the underlying intent, the attacks left 68 dead while 165 victims are still struggling in hospitals. The sheer brutality of the attacks signifies how brazen the rebels stand in their positions while the western powers stagger off the mainland under a facade of victory when all that has been achieved is a fragile democracy and a ravaged land that potentially stands open to any militant group even before the forces exit.
Surprising, unfortunate, and even maudlin is hardly the sentiment to describe the brutality. It is the outright indifference that incriminates the US in the warfare that follows its exit. As the officials collect stationery and books strewn across the street, doused in blood, the US is blame-worthy to the slaughter that would most likely not be the end of the tyranny of the militants. The fact that is ridicule-worthy, however, is that the Taliban attended the mediation talks recently and ensured order and calm in Afghanistan, attesting to their will to enforce Shariah in Afghanistan whilst not meddling or overthrowing the government in the ensuing of the US egress. Mere days and the streets are coated with blood especially as Eid festivities are marking the same streets scattered with the remains of the innocent.
While the Taliban denied any involvement in the recent attack, either side poses a problem. If the involvement is in fact a reality, like it has been on similar occasions in the past, the gruesome fact stands tall. No one can stop the Taliban from spreading chaos if they truly want to. The pervasive nature of their rebellion could be gauged by a thorough historical analysis. A group that reached the United States in 2001 and a group that could not be withered by legendary powers like the Soviet Union in the 80s. The Taliban have steered the negotiations and even the US is aware of the leverage they enjoy given it is their homeland whilst the foreign forces have failed to dent their vice-grip on the terrain of Afghanistan.
If, however, the Taliban are taken true to their word, this poses a far sinister possibility. The attacks signify an underground nurturing of an offshoot militant group, possibly the IS or Boko Haram. With US and NATO exiting in September, the Ghani-regime struggling to ensure stability, and the Taliban holding power in scores, anarchy is much more plausible than tranquillity. The US withdraws from the land in the name of ending the endless war. The reality, however, is that the US is receding from an endless war. The war that was ignited by the US would continue to burn with or without the US. The difference is the switch from armed personnel to innocent students and minorities. It is a matter of perspective and, well, ownership and acceptance.