Top Paying Careers In Criminal Justice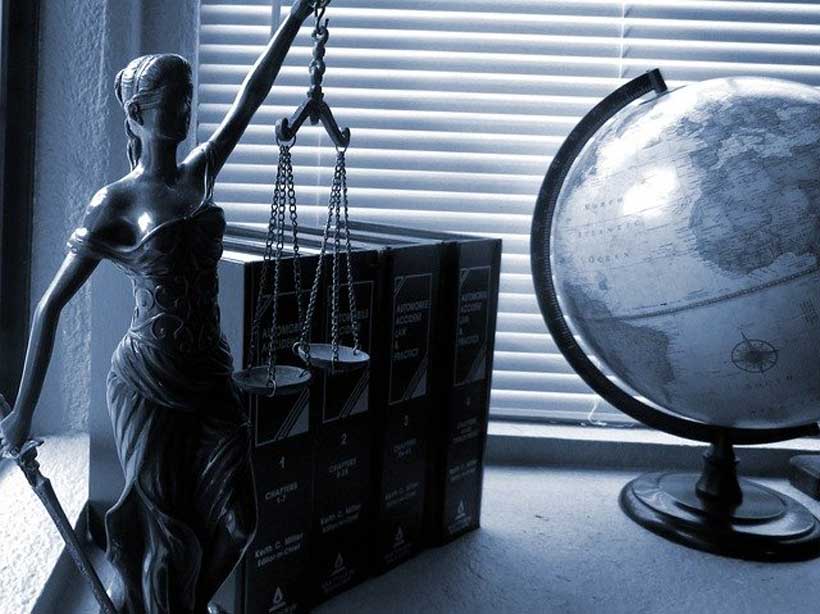 Crime is at large, now more than ever. We get to hear of unimaginably heinous misdeeds every day that can be nerve-wracking for the people who suffer from it. The motivations behind these actions could base on religion, race, ethnicity, nationality, gender, castes, and everything else that creates a bias in our society. The harsh reality is that it exists on every level and every scale, and people from all age groups and genders are equally prone to it.
Fortunately for us, we have adequate and competent law enforcement agencies to protect our interests and ensure the safety of our lives against these perpetrators. It might be risky, but is a highly noble profession that guarantees a respectable career. And with the development of proper governing bodies, this field has also adapted an efficient system to function with several branches.
Individuals who feel strongly about the security of others, or harbor a strong sense of morality readily line up to join this line of service. Besides securing the people from crimes, they also obtain a steady source of income for themselves. One with sufficient room for professional growth, although that is dependent upon the branch of law enforcement which they serve.
Choosing to pursue a career in this field can be a bold decision, but its many rewards make it worthwhile. If you can also see a future in this area, then here are the top-paying options that you should consider before picking any categories. These should help make your career even more exciting than it already could be.
1. DEA AGENTS
A DEA (Drug Enforcement Administration) agent works as part of a team that tackles drug trafficking and apprehends people involved in it. Because they deal with a range of tasks while performing their duties, a dea agent salary can be rather appealing for most people. Serving in this profession requires them to be proficient in several languages, have an apt understanding of body language, be remarkably flexible, and an expert in paying attention to details and decision making. You can expect an average yearly income between $60,000 and $90,000.
2. LAWYERS & ATTORNEYS
Criminal justice lawyers and attorneys can enjoy a comfortable living, thanks to the magnitude and abundance of cases for them in this area. They function by advising their clients in civil and criminal trials and informing them of the possible course of actions within their legal rights. Besides that, advocating before the court of law is a primary part of their job. They need to spend a total of seven years in undergrad and law school to consider bar exams and licensing for practicing. Upon completion, you can enjoy a yearly income of above $70,000.
3. DETECTIVE & PRIVATE INVESTIGATORS
This section of the criminal justice body specializes in active law enforcement practices and maintain order in a city. Detectives rank higher than police officers and work on solving specific cases by examining records, collecting evidence, and apprehending criminals. Most of them are advance from the position of a police officer by clearing specializing exams that test their physical and mental competence. Once they promote this level, they can get a salary of up to $90,000 in a year.
Private investigators offer similar services, but since they are not part of a system, they are more flexible with their work. They may be unlicensed and undertake all nature of cases. Thus, making them more suitable for private investigations.
4. POLICE OFFICERS
Police officers play a more significant role in the day to day activities of our lives. They maintain order, file reports, make arrests, apprehend offenders of the law, and respond to calls for individual assistance. Qualifying for this job requires them to clear training and pass several medical, physical, and written exams. After completing them, they can serve state or federal agencies following the defined code of law. You should expect to earn $40,000 to $60,000 a year. To get into a higher pay scale, try to apply getting done with your undergrad.
5. FEDERAL MARSHALS
Federal marshals perform a more narrow scope of duties. They are prominent members of the US government's executive branch. Their job description involves providing adequate security to court officers and officials and ensuring the smooth functioning of the judicial system. Part of their job also requires them to convey and fulfill court orders, like arrest warrants or prisoner transfers. Individuals can join this field after completing a degree in criminal justice and three years of practice in this area. They are likely to start from a pay scale of above $38,000 a year.
6. FORENSICS ANALYSTS
Forensics analysts are the Sherlock Holmes of the world of criminal justice. They collect and analyze evidence related to criminal cases and make reasonable deductions or draw appropriate conclusions from their findings. They work closely with medical examiners, officers, and lab technicians to perform their duties. Exhibiting a sound understanding of ballistics, fingerprinting, biochemistry, and other implicit details of cases is essential for their jobs. People wanting to work in this branch need to complete a bachelor's in criminal justice and get a forensic science specialization through enforcement agencies. They can start working with annual pay of $37,000 and expect gradual growth with time and experience.
7. PROBATION OFFICERS
Probation officers work on rehabilitating and reforming the lives of law offenders, convicts, and people still waiting for their sentencing. They supervise the activities of released criminals and run background checks on arrested individuals to help with the sentencing. A vital part of their job also involves providing recommendations on matters related to sentencing and reviewing court orders. They offer rehabilitation assistance and referrals to counseling, training, and community service programs for offenders. That makes their job rather important in intercepting and eliminating crime from our streets. These can start their careers from $35,000 and expect to go up to $60,000 a year with gradual growth.
8. COURT CLERKS
Court clerks provide clerical support with matters related to the municipality and court systems, as well as federal licensing agencies. They perform all the associated services and administrative duties for the judicial system. That involves issuing licenses, collecting fees, maintaining fiscal accounts, and verifying the propositions made in the court. They need to complete a 2-year associate degree and other technical programs from vocational schools. Depending on their performance, experience, and work, they can earn between $20,000 and $75,000 a year.
SUMMARY
These are top-paying career options in criminal justice that you need to consider for your future. Make sure to prepare for rigorous physical and mental exercise for all of them, as this field deals with everyone identically. Rest assured, you can envision a respectable and satisfying life ahead of you after joining this field.
Centralized vs Decentralized Stablecoins: How they're different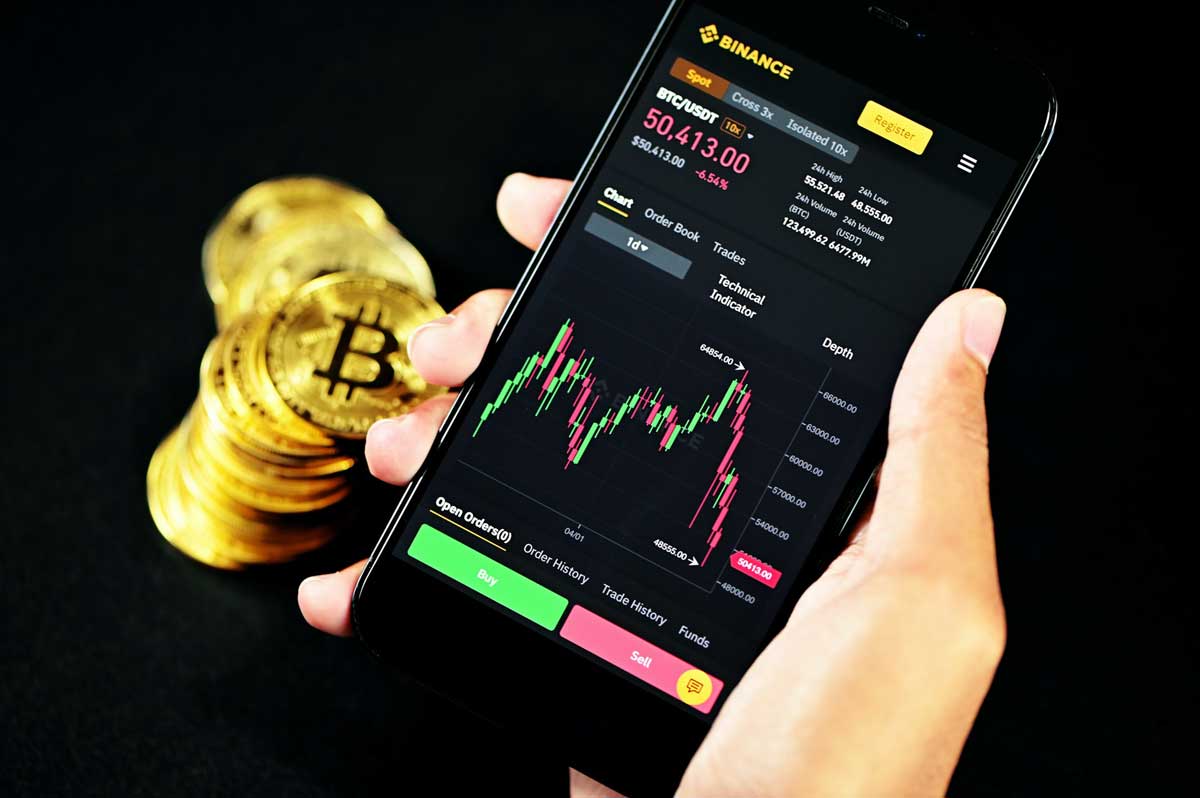 Stablecoins are an essential part of the crypto world. It protects the traders and investors from market swings. Stablecoins have a pegged value like the U.S Dollar or any other currency. This helps in reducing volatility and works as digital money, which can easily be transferred from one exchange to another.
There are mainly two types of stablecoins available out there – Centralized stablecoins and decentralized stablecoins. Each of them has its own selling points. Hence to help you understand better, let me explain about centralized vs decentralized stablecoins.
So here we go:
What is a stablecoin?
A stablecoin is a digital asset that has a fixed price, mostly $1. This helps in removing holders from the swings of the market and offers secure and stable digital money to hold.
As per the definition by Themoneymongers.com "Stablecoins act as a midpoint between holding assets and withdrawing to the fiat currency. Also, they are effectively used for executing cross border payments."
As their prices are pegged to a reserved asset like the US dollar, they help in reducing volatility compared to crypto coins like Bitcoin.
Centralized vs Decentralized Stablecoins
Now that you know what stablecoins are, it's time to talk about centralized and decentralized stablecoins.
So here we go:
What is Centralized Stablecoins?
Centralized stablecoins are usually fiat collateralized off-chain. These stablecoins are usually connected with a third party custodian like a bank.
In centralized stablecoins, stability is achieved via 1:1 backing of tokens liabilities with the corresponding asset.
Some of the top examples of centralized stablecoins is Tether (USDT) and Coinbase (USDC). Apart from these, some of the new additions to the centralized stablecoins are TUSD, PAX, BUSD and GUSD.
These cryptocurrencies are essentially tokenized IOUs deployed onto a blockchain like Ethereum. Centralized stablecoins balance the supply and demand via minting and redemption mechanisms.
Under this model, users can mint stablecoins by depositing the equivalent fiat to the custodian, redeeming or burning the tokenized versions to retrieve fiat back.
Top 3 Centralized Stablecoins
Tether (USDT)
Tether is one of the most popular stablecoins available out there. It was launched back in 2014 as RealCoin. Also, the purpose of the coin was always to be worth one US dollar. The supply of the coin is limited by claimed dollar reserves.
It is also the largest stablecoin, and that's why there was always a pressure on Tether to compile regular reports about its reserve. So it can prove that its value is always going to be the same as the US dollar.
However, the most recent report shows that just about ten percent is held in cash or deposit. Also, half of the USDT's reserves consisted of 'commercial paper'. Also, short term debt is issued by companies to raise funds.
TrueUSD (TUSD)
TrueUSD or TUSD is another popular coin that had a limited launch back in 2018. The stablecoin claims to conduct regular audits, and it is the first stablecoin which is fully backed by the USD dollar.
The audit of the stablecoin indicates that the supply is limited by the dollars they hold. Also, the daily churn/trade is relatively low.
Also, TUSD allows for DeFi and staking to earn returns from holdings. Plus, the stablecoin is partnering up with a bank for digital payments, and incubating 'digital asset to DeFi' projects.
Gemini USD (GUSD)
The Gemini Dollar (GUSD) is another popular stablecoin. This one is pegged to and backed by US dollars held in FDIC-insured bank accounts.
The funds of the stablecoins held in reserves are audited from time to time by the accounting firm, BPM LLP. The cryptocurrency was created by the popular crypto exchange Gemini, which was founded by Cameron and Tyler Winklevoss in 2014.
Also, the coin has received approval from the New York Department of Financial Services (NYDFS), and it was launched back in 2018.
What is Dcentralized Stablecoins?
Decentralized stablecoins are fully transparent and non custodial. No one can control decentralized stablecoins. Also, all collateral backing is visible to all as funds are on a publicly verified blockchain.
This allows the stablecoin to be trustless and secure with a single entity controlling the funds. Also, decentralized stablecoins can be divided into two parts- crypto-collateralized and algorithmic.
The centralized stablecoins are capable of increasing or decreasing their supply manually by minting or burning when needed. On the other hand, the algorithmic stablecoins utilize smart contracts or algorithmic markets operations controllers (AMOs), to automatically control the supply.
Top 3 Decentrlized Stablecoins
DAI Token
According to the MakersDAO's white paper, Dai is generated, backed and kept stable by the use of Ethereum based currency deposited into MakerDAO's vaults.
The deposited funds work as collateral whenever a user wants to withdraw their DAI currency. Also, because the cryptocurrencies are worth more than the U.S. dollar, MakerDAO can keep its stable coin pegged loosely to the U.S. dollar at a 1-to-1 ratio.
The theory of this was so good that in September 2018, a venture capital firm Andreesen Horowitz invested $15 million in MakerDAO.
EOSDT
EOSDT is a well-known cryptocurrency that operates on the EOS platform. The cryptocurrency has a currency supply of 2,642,505.29330823. It also refers to itself as a dollar pegged currency that leverages underlying EOS and BTC collateral and adds extra liquidity to the market.
Moreover, the coin is highly stable as the stability mechanisms are embedded in smart contracts to maintain a 1:1 parity with USD. Also, the coin is insured by the Equilibrium Stability Fund of 584,408.67 EOS ($ 1,332,451.76).
Defi Dollar (DUSD)
DeFi dollar is built as a stablecoin. The coin uses the primitives of DeFi to stay close to the Dollar. The coin gives the investors an opportunity to index varying stablecoins in its single token. Also, it protects users from any underlying risks.
Moreover, DUSD is collateralized by the Curve Finance liquidity provider (LP) tokens while also using Chainlink oracles to stabilize itself. Along with that, Curve is used for integrating the lending protocols and swapping tokens. This is another key step that stabilizes the token.
Furthermore, to offer you maximum safety, the token also offers you a staking mechanism. This adds an additional layer of protection to the token.
What can you do with stablecoins?
Minimize volatility:
As the value of cryptocurrencies like Bitcoin or Ethereum fluctuates a lot. There is no guarantee how the price of the coin will move. However, on the other hand, stablecoins are pegged to a more stable currency like the U.S. Dollar. This gives buyers and sellers certainty that the value of their holdings will not decrease unpredictably.
Trade or save assets:
There is absolutely no need to have a bank account to hold stablecoins. Also, they are pretty easy to transfer.
The value of stablecoins can be sent easily around the globe, including to places where the U.S. dollar may be hard to obtain or where the local currency is unstable.
Earn interest:
Most stablecoins offer you a staking mechanism. This allows you to earn interest easily. Plus, the interest rate is higher than what banks would offer. As a result, stablecoins are considered a good investment instrument.
Transfer money cheaply:
Transferring stablecoins is pretty cheap. As a result, people have already transferred millions of dollars worth of USDC and other coins with low transfer fees.
Send internationally:
Stablecoins has a fast processing time and low transaction fees compared to sending traditional money. As a result, they are a good choice when it comes to sending money anywhere in the world.
Final Words:
So that was all for what are stablecoins, why should you use them and the Centralized vs Decentralized Stablecoins difference. I hope this has answered all your doubts about stablecoins. In case there is anything else you wish to ask, drop a comment below.
How Twitter can help your business
Twitter is easily one of the leading online platforms which encourages networking on a global scale. The number of users, more than 300 million, is staggering and this is not through sheer luck on their part. The virtual destination provides many advantages including a delectable smorgasbord of ideas for your business. Avoid it at your peril. Here, you can in very little time, easily and cost-effectively develop your brand, its awareness, relationships with customers, past, present, and future, especially if you decide to buy real Twitter followers. A tweet is a post, Twitter style. It will include content, copy and visuals are possible, which captivate your followers. Playstation, Starbucks, and Chanel are among the most popular brands, with a combined following of 42 million people. Brainstorm these ideas as relates to your business and upon implementation, you'll enjoy their effects.

1. Brand Story
The story about your multi-faceted business should be diligently threaded across your content calendar. Whether your business is complex in its offering or not, your tweets must be diverse in their topic. Impress with accolades received, ooze humility sincerely with a question about a product color you're grappling with, showcase team member achievements, or the fun on offer at the trade expo you're attending. Your followers will be converted to loyal and long-term customers if you bear all, professionally.

2. Generate Traffic
Social media content calendars often include a call to action, usefully encouraging a specific activity and how and where to do so, which very often will direct the individual to your website, blog, or perhaps an insightful video. Twitter generates traffic to your other important locales, which is one or more steps closer to a purchasing decision. This is what you want and lots of it!

3. Tweet from Anywhere
If your launch strategy includes activity on Twitter next Wednesday, while you'll be basking in the sun on a beach in the Mediterranean, finally enjoying a long overdue vacation, execute it from your lounger, on your mobile device. You don't need your larger devices to navigate Twitter and enjoy success. The ease with which you can communicate with followers easily categorizes this platform as one of enormous convenience.

4. Massive Reach
You have never had this number of people quite literally at your fingertips. Be crystal clear about who your target audience is. That your offering has a 250km radius limitation, is crucial information. If you have a limited quantity of an item, your content must reference this. You do not want to disappoint someone continents away, who thinks that what you offer is theirs for the taking when that is not the case. You have an opportunity for massive reach. Plan well and your bottom line will impress all stakeholders.
5. Research Competitors
Know what your competitors are doing. Follow their Twitter profiles and make note of what type of content tends to elicit the greatest level of engagement, good or bad. Follow some of their more active followers, which may lead you to more like-minded prospects. Keep a close eye on their influencer activity. All this research will provide a useful understanding and may inform some of your future choices. However, Twitter has over 350 million monthly users, so avoid focusing your efforts on trying to out-perform them. Focus instead on doing what you do, to a level of excellence and soon enough, your competitors will be following your lead.
Twitter must be included in your comprehensive marketing campaign. Its statistics are indicative of an organization that understands very well what it can do for you and it supports your success, with continual enhancements, all of which will continue to generate traffic, conveniently.
Global Policy-makers Face Complex Set of Divergent Economic Challenges in Coming Year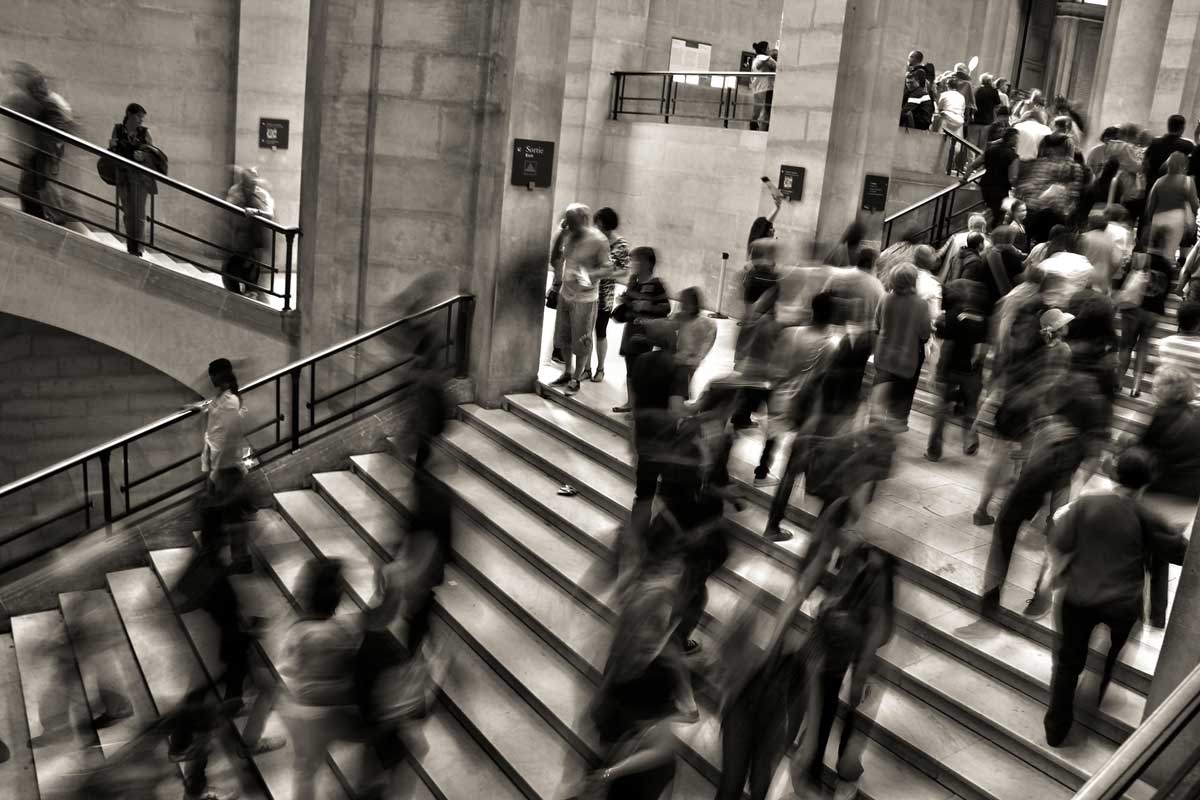 From the impact of a new COVID variant to continued inflation, governments will continue to face economic challenges in 2022. In a session on the global economic outlook, policy-makers outlined their immediate and long-term actions to stabilize the global economy to business, government and civil society leaders taking part in the World Economic Forum's virtual event, the Davos Agenda.
Kristalina Georgieva, Managing Director of the International Monetary Fund, emphasized that the response to the pandemic crisis has been anything but orthodox. "In a highly coordinated fashion, the world central banks and fiscal authorities have prevented the world falling into another great depression," she said.
"Policy flexibility is critical in 2022 – persistent inflation, record fiscal debt levels and COVID-19 combine to present a complex obstacle course for policy-makers," she added. In particular, vaccination rates represent a dangerous divergence between countries; more than 86 countries did not meet end-of-year vaccination targets."
Georgieva expects the economic recovery will continue in 2022, but she cautioned: "It is losing momentum amid persistent inflation and record debt levels which now exceed $26 trillion." More than 60% of developing countries are heading towards debt distress", she said, more than twice as many as a few years ago.
Christine Lagarde, President of the European Central Bank, said that during the COVID-19 crisis, monetary and fiscal policies joined hands to respond exceptionally to the pandemic. "In Europe, so far, we are not seeing inflationary pressure spiral out of control. We see wages and energy prices stabilizing from the middle of the year as bottlenecks reduce and wage inflation normalizes."
She added: "In Europe we are unlikely to see the kind of inflation increases that the US is experiencing; demand and employment participation are only just returning to the pre-pandemic levels." She stressed that "Europe is stronger and more united than it was before the pandemic and we will act if we need to."
Kuroda Haruhiko, Governor of Bank of Japan, said Japan has been relatively successful in minimizing the death rate from COVID-19, although the economic recovery is still lagging. "Public sector debt in Japan is now well over 200% of GDP," he said, "but the government projects a primary surplus from 2025, hence thereafter public debt should decline."
He was optimistic about progress so far. "The Bank of Japan's accommodative monetary policy has been working well and the Japanese economy is now emerging from the spectre of 15 years of deflation." He went on to say: "In Japan we expect an inflation rate of about 1% in 2022 and the Bank of Japan will continue our stimulative monetary policy"
Sri Mulyani Indrawati, Minister of Finance of Indonesia, revealed that the country should see a strong recovery in 2022. "To build on this, we are expecting more than 1% of additional GDP growth from a series of recent reforms."
She said that Indonesia is the largest economy in the ASEAN region but "it is vulnerable to a dependence on commodities – the emphasis now is on value-added activities". She added: "We are improving Indonesia's investment environment with a comprehensive reform package on tax, regulation and incentives."
Paulo Guedes, Minister of Economy of Brazil, said his country's economy is bouncing back strongly and economic output is already above the pre-pandemic level.
"Do not underestimate Brazil's resilience," he said. "The country's debt to GDP ratio has stabilized at around 80%, well less than widespread fears that debt/GDP could exceed 100%." He pointed out that more than 3 million new jobs were created in 2021 and the government has assisted 68 million Brazilians with direct income transfers.
He was less upbeat about inflation. "Central Bankers are asleep at the wheel – inflation will be a persistent problem for the western world. Inflationary pressures will not be transitory."