Top Paying Careers In Criminal Justice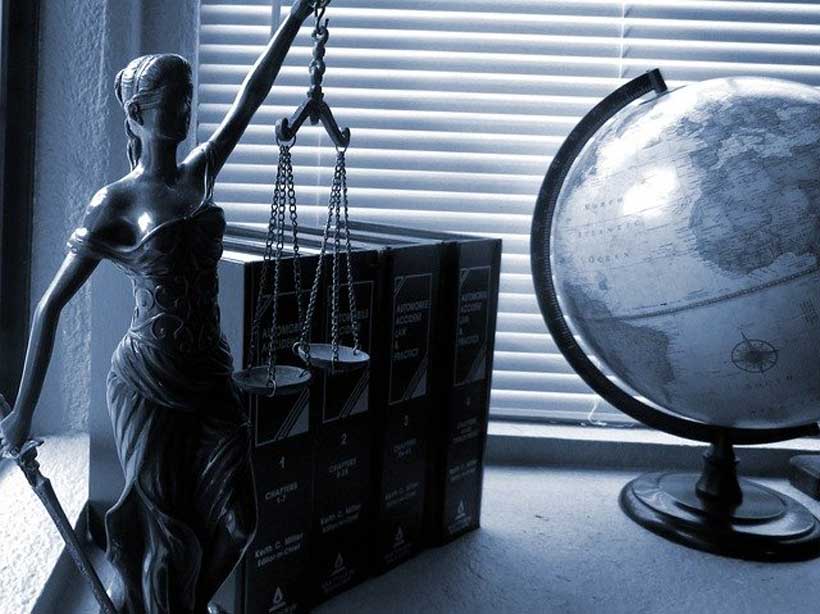 Crime is at large, now more than ever. We get to hear of unimaginably heinous misdeeds every day that can be nerve-wracking for the people who suffer from it. The motivations behind these actions could base on religion, race, ethnicity, nationality, gender, castes, and everything else that creates a bias in our society. The harsh reality is that it exists on every level and every scale, and people from all age groups and genders are equally prone to it.
Fortunately for us, we have adequate and competent law enforcement agencies to protect our interests and ensure the safety of our lives against these perpetrators. It might be risky, but is a highly noble profession that guarantees a respectable career. And with the development of proper governing bodies, this field has also adapted an efficient system to function with several branches.
Individuals who feel strongly about the security of others, or harbor a strong sense of morality readily line up to join this line of service. Besides securing the people from crimes, they also obtain a steady source of income for themselves. One with sufficient room for professional growth, although that is dependent upon the branch of law enforcement which they serve.
Choosing to pursue a career in this field can be a bold decision, but its many rewards make it worthwhile. If you can also see a future in this area, then here are the top-paying options that you should consider before picking any categories. These should help make your career even more exciting than it already could be.
1. DEA AGENTS
A DEA (Drug Enforcement Administration) agent works as part of a team that tackles drug trafficking and apprehends people involved in it. Because they deal with a range of tasks while performing their duties, a dea agent salary can be rather appealing for most people. Serving in this profession requires them to be proficient in several languages, have an apt understanding of body language, be remarkably flexible, and an expert in paying attention to details and decision making. You can expect an average yearly income between $60,000 and $90,000.
2. LAWYERS & ATTORNEYS
Criminal justice lawyers and attorneys can enjoy a comfortable living, thanks to the magnitude and abundance of cases for them in this area. They function by advising their clients in civil and criminal trials and informing them of the possible course of actions within their legal rights. Besides that, advocating before the court of law is a primary part of their job. They need to spend a total of seven years in undergrad and law school to consider bar exams and licensing for practicing. Upon completion, you can enjoy a yearly income of above $70,000.
3. DETECTIVE & PRIVATE INVESTIGATORS
This section of the criminal justice body specializes in active law enforcement practices and maintain order in a city. Detectives rank higher than police officers and work on solving specific cases by examining records, collecting evidence, and apprehending criminals. Most of them are advance from the position of a police officer by clearing specializing exams that test their physical and mental competence. Once they promote this level, they can get a salary of up to $90,000 in a year.
Private investigators offer similar services, but since they are not part of a system, they are more flexible with their work. They may be unlicensed and undertake all nature of cases. Thus, making them more suitable for private investigations.
4. POLICE OFFICERS
Police officers play a more significant role in the day to day activities of our lives. They maintain order, file reports, make arrests, apprehend offenders of the law, and respond to calls for individual assistance. Qualifying for this job requires them to clear training and pass several medical, physical, and written exams. After completing them, they can serve state or federal agencies following the defined code of law. You should expect to earn $40,000 to $60,000 a year. To get into a higher pay scale, try to apply getting done with your undergrad.
5. FEDERAL MARSHALS
Federal marshals perform a more narrow scope of duties. They are prominent members of the US government's executive branch. Their job description involves providing adequate security to court officers and officials and ensuring the smooth functioning of the judicial system. Part of their job also requires them to convey and fulfill court orders, like arrest warrants or prisoner transfers. Individuals can join this field after completing a degree in criminal justice and three years of practice in this area. They are likely to start from a pay scale of above $38,000 a year.
6. FORENSICS ANALYSTS
Forensics analysts are the Sherlock Holmes of the world of criminal justice. They collect and analyze evidence related to criminal cases and make reasonable deductions or draw appropriate conclusions from their findings. They work closely with medical examiners, officers, and lab technicians to perform their duties. Exhibiting a sound understanding of ballistics, fingerprinting, biochemistry, and other implicit details of cases is essential for their jobs. People wanting to work in this branch need to complete a bachelor's in criminal justice and get a forensic science specialization through enforcement agencies. They can start working with annual pay of $37,000 and expect gradual growth with time and experience.
7. PROBATION OFFICERS
Probation officers work on rehabilitating and reforming the lives of law offenders, convicts, and people still waiting for their sentencing. They supervise the activities of released criminals and run background checks on arrested individuals to help with the sentencing. A vital part of their job also involves providing recommendations on matters related to sentencing and reviewing court orders. They offer rehabilitation assistance and referrals to counseling, training, and community service programs for offenders. That makes their job rather important in intercepting and eliminating crime from our streets. These can start their careers from $35,000 and expect to go up to $60,000 a year with gradual growth.
8. COURT CLERKS
Court clerks provide clerical support with matters related to the municipality and court systems, as well as federal licensing agencies. They perform all the associated services and administrative duties for the judicial system. That involves issuing licenses, collecting fees, maintaining fiscal accounts, and verifying the propositions made in the court. They need to complete a 2-year associate degree and other technical programs from vocational schools. Depending on their performance, experience, and work, they can earn between $20,000 and $75,000 a year.
SUMMARY
These are top-paying career options in criminal justice that you need to consider for your future. Make sure to prepare for rigorous physical and mental exercise for all of them, as this field deals with everyone identically. Rest assured, you can envision a respectable and satisfying life ahead of you after joining this field.
US Anti-Inflation Law threatens Europe
Europe and the US are heading towards a serious trade and economic conflict, writes "Berliner Morgenpost".
In the European Union hopes are fading that the US government will significantly amend the controversial subsidies law by providing billions in bailouts to US manufacturers. This forces the EU to protect domestic companies from threatening competitive advantages over US competition and to prevent investment from moving to America.
Fear of the "de-industrialization" of Europe is spreading. For example, buyers of a "Made in USA" electric vehicle with a battery also made in the USA receive a $7,500 subsidy. Subsidies also go to companies that make wind turbines or solar panels from American steel. Europeans are worried that not only will they have to contend with heavily subsidized US competition in future strategic sectors, but industrial cooperation with US companies could also be threatened.
The head of the trade committee in the European Parliament, Bernd Lange, told: "I assume that a few small changes to implement the IRA can still be agreed upon in the negotiations. But I do not think that anything will change significantly, because the Law has already been passed."
The US IRA law goes into effect on January 1. By that time, the EU countries should have found a common line. France is already openly threatening a trade war and agitating for a tough counterattack: the EU should take a protectionist course and respond with the Buy European initiative. But there are also concerns in Berlin.
An EU trade expert argues that lower energy prices for industry should be considered, as they are currently ten times higher than in the US. European Commission economic policy spokesman Markus Ferber is also calling for a hard line: If the US side doesn't give in now, the EU commission should "put all instruments of torture on the table" and consider boosting trade. Disappointment with the protectionist course of US President Joe Biden is great, Ferber says: "The American anti-inflationary law threatens Europe, and can make its economic situation much worse."
International Affairs
Macron vs U.S. Inflation Reduction Act
Emmanuel Macron warned that the U.S. risked "fragmenting the West" with a flagship climate law that the French president said would distort competition by massively subsidizing American companies to the detriment of European industries, informs "The Financial Times". The harsh words, which came on the first day of his state visit to Washington hosted by president Joe Biden.
In a speech at the French embassy in Washington, Macron said while he agreed with the objectives of Biden's Inflation Reduction Act, it would have negative repercussions for Europe by making it less attractive for companies to invest there. "We need to co-ordinate and re-synchronize our policy agendas."
Macron called the new U.S. Inflation Reduction Act (IRA) "super aggressive for our companies," according to comments reported by Agence France-Presse and confirmed by a person present. "Perhaps this law will solve your problems but it will make mine worse," he said, adding that many jobs would be destroyed.
Macron has also called on the EU to pass a so-called "Buy European Act" that would offer similar subsidies to local industries. Other countries such as Germany are less supportive of the idea.
U.S. President Joe Biden was forced to retract. He said that new laws that give incentives for domestic production of computer chips and renewable energy parts were never intended to exclude European allies and could be tweaked.
Speaking with French President Emmanuel Macron at a joint press conference at the White House, Biden said "There are tweaks that we can make that can fundamentally make it easier for European countries to participate and/or be on their own."
The United States and France also announced the formation of 'Joint task force' between the Unites States and the European Union to deal with trade disputes around clean energy issues emerging from the IRA.
Europe's industry fears that the bill, which gives tax credit for each eligible renewable energy component produced in a U.S. factory, would take away potential investment from the continent.
Biden said he makes no apologies for promoting American manufacturing of essential goods, but said large legislation often requires tweaks to deal with unintended consequences.
"We're going to continue to create manufacturing jobs in America but not at the expense of Europe," Biden said.
Macron told reporters that he was encouraged by his talks with Biden and is hopeful of a fair resolution.
…We'll see whether Biden keeps his word or not.
International Affairs
FOCUS: The German economy is in a dangerous pliers
The politicization of trade relations is proceeding rapidly. German Economics Minister Robert Habeck said: "The phase where many thought markets should rule and politicians should stay out is definitely over. Previously, this idea was wrong," – quotes FOCUS.
The German economy is in a dangerous pliers. The craziness is that it is not the Russians or the Chinese who move with both hands in the tongs, but the Americans, who are clearly determined to organize their future prosperity at the expense of the Chinese and Europeans.
Pliers consist of two very different legs:
– On the one hand, the US Inflation Reduction Act (IRA) is primarily aimed at reducing US inflation. In fact, this is a gigantic program to subsidize new technologies. The legislative package plans to spend $369 billion over the next decade on energy security and climate change programs, putting pressure on European industry. The US wants to reinforce its industrial base again.
In some cases, subsidies offered by the US government are four to ten times the maximum government support allowed by the European Commission, French Finance Minister Bruno Le Mer said.
– On the other hand, US government sanctions against China's semiconductor industry are putting pressure on China, and German industry is also suffering from restrictions. Chinese manufacturers make up one-fifth of the global semiconductor industry, and their European customers and suppliers are required to follow US policy.
Dutch company ASML was under pressure from US officials to stop selling individual chip-making machines to China, Bloomberg reported.
International Affairs