Top Paying Careers In Criminal Justice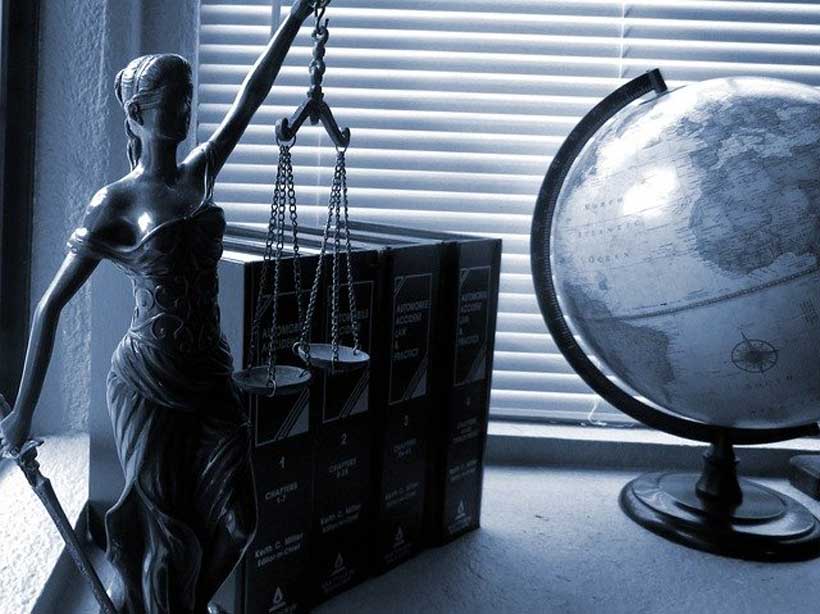 Crime is at large, now more than ever. We get to hear of unimaginably heinous misdeeds every day that can be nerve-wracking for the people who suffer from it. The motivations behind these actions could base on religion, race, ethnicity, nationality, gender, castes, and everything else that creates a bias in our society. The harsh reality is that it exists on every level and every scale, and people from all age groups and genders are equally prone to it.
Fortunately for us, we have adequate and competent law enforcement agencies to protect our interests and ensure the safety of our lives against these perpetrators. It might be risky, but is a highly noble profession that guarantees a respectable career. And with the development of proper governing bodies, this field has also adapted an efficient system to function with several branches.
Individuals who feel strongly about the security of others, or harbor a strong sense of morality readily line up to join this line of service. Besides securing the people from crimes, they also obtain a steady source of income for themselves. One with sufficient room for professional growth, although that is dependent upon the branch of law enforcement which they serve.
Choosing to pursue a career in this field can be a bold decision, but its many rewards make it worthwhile. If you can also see a future in this area, then here are the top-paying options that you should consider before picking any categories. These should help make your career even more exciting than it already could be.
1. DEA AGENTS
A DEA (Drug Enforcement Administration) agent works as part of a team that tackles drug trafficking and apprehends people involved in it. Because they deal with a range of tasks while performing their duties, a dea agent salary can be rather appealing for most people. Serving in this profession requires them to be proficient in several languages, have an apt understanding of body language, be remarkably flexible, and an expert in paying attention to details and decision making. You can expect an average yearly income between $60,000 and $90,000.
2. LAWYERS & ATTORNEYS
Criminal justice lawyers and attorneys can enjoy a comfortable living, thanks to the magnitude and abundance of cases for them in this area. They function by advising their clients in civil and criminal trials and informing them of the possible course of actions within their legal rights. Besides that, advocating before the court of law is a primary part of their job. They need to spend a total of seven years in undergrad and law school to consider bar exams and licensing for practicing. Upon completion, you can enjoy a yearly income of above $70,000.
3. DETECTIVE & PRIVATE INVESTIGATORS
This section of the criminal justice body specializes in active law enforcement practices and maintain order in a city. Detectives rank higher than police officers and work on solving specific cases by examining records, collecting evidence, and apprehending criminals. Most of them are advance from the position of a police officer by clearing specializing exams that test their physical and mental competence. Once they promote this level, they can get a salary of up to $90,000 in a year.
Private investigators offer similar services, but since they are not part of a system, they are more flexible with their work. They may be unlicensed and undertake all nature of cases. Thus, making them more suitable for private investigations.
4. POLICE OFFICERS
Police officers play a more significant role in the day to day activities of our lives. They maintain order, file reports, make arrests, apprehend offenders of the law, and respond to calls for individual assistance. Qualifying for this job requires them to clear training and pass several medical, physical, and written exams. After completing them, they can serve state or federal agencies following the defined code of law. You should expect to earn $40,000 to $60,000 a year. To get into a higher pay scale, try to apply getting done with your undergrad.
5. FEDERAL MARSHALS
Federal marshals perform a more narrow scope of duties. They are prominent members of the US government's executive branch. Their job description involves providing adequate security to court officers and officials and ensuring the smooth functioning of the judicial system. Part of their job also requires them to convey and fulfill court orders, like arrest warrants or prisoner transfers. Individuals can join this field after completing a degree in criminal justice and three years of practice in this area. They are likely to start from a pay scale of above $38,000 a year.
6. FORENSICS ANALYSTS
Forensics analysts are the Sherlock Holmes of the world of criminal justice. They collect and analyze evidence related to criminal cases and make reasonable deductions or draw appropriate conclusions from their findings. They work closely with medical examiners, officers, and lab technicians to perform their duties. Exhibiting a sound understanding of ballistics, fingerprinting, biochemistry, and other implicit details of cases is essential for their jobs. People wanting to work in this branch need to complete a bachelor's in criminal justice and get a forensic science specialization through enforcement agencies. They can start working with annual pay of $37,000 and expect gradual growth with time and experience.
7. PROBATION OFFICERS
Probation officers work on rehabilitating and reforming the lives of law offenders, convicts, and people still waiting for their sentencing. They supervise the activities of released criminals and run background checks on arrested individuals to help with the sentencing. A vital part of their job also involves providing recommendations on matters related to sentencing and reviewing court orders. They offer rehabilitation assistance and referrals to counseling, training, and community service programs for offenders. That makes their job rather important in intercepting and eliminating crime from our streets. These can start their careers from $35,000 and expect to go up to $60,000 a year with gradual growth.
8. COURT CLERKS
Court clerks provide clerical support with matters related to the municipality and court systems, as well as federal licensing agencies. They perform all the associated services and administrative duties for the judicial system. That involves issuing licenses, collecting fees, maintaining fiscal accounts, and verifying the propositions made in the court. They need to complete a 2-year associate degree and other technical programs from vocational schools. Depending on their performance, experience, and work, they can earn between $20,000 and $75,000 a year.
SUMMARY
These are top-paying career options in criminal justice that you need to consider for your future. Make sure to prepare for rigorous physical and mental exercise for all of them, as this field deals with everyone identically. Rest assured, you can envision a respectable and satisfying life ahead of you after joining this field.
APEC BEST Award Announced Top Female Entrepreneurs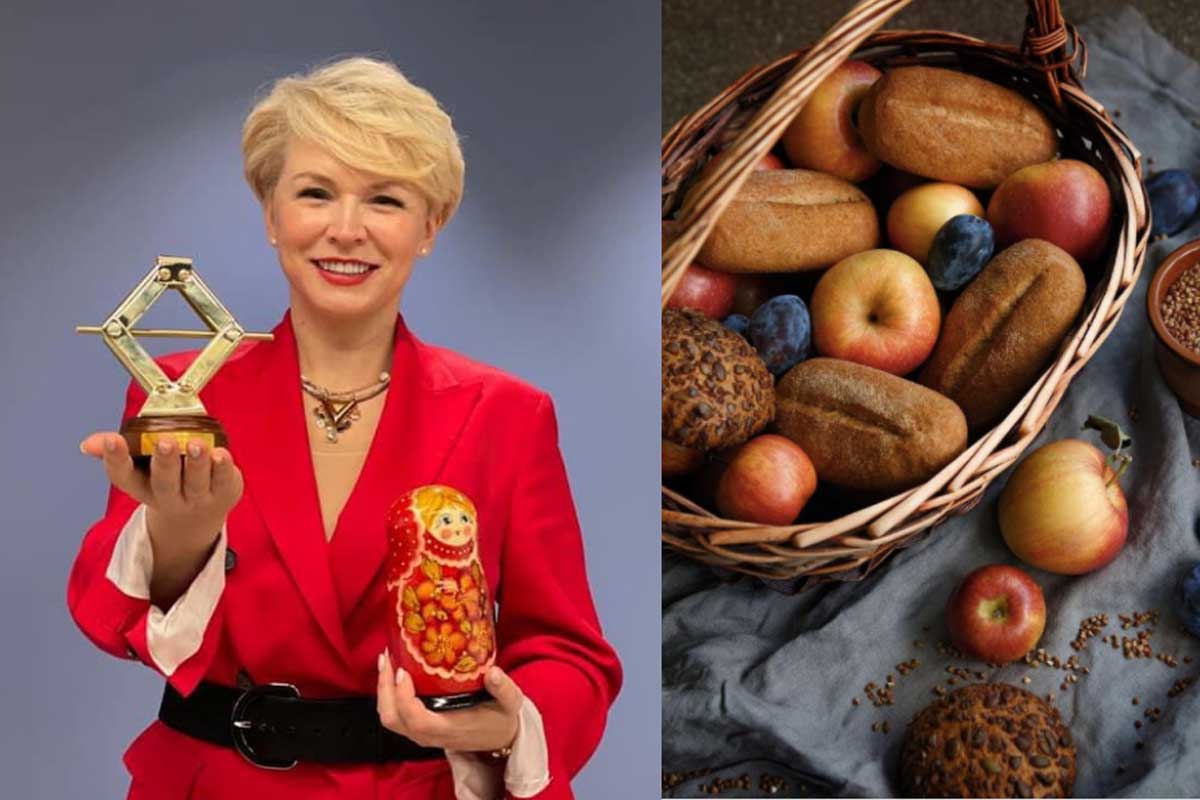 The annual APEC Business Efficiency and Success Target Award, known as the APEC BEST Award, announced its 2020 winners, from a diverse group of effective entrepreneurs, innovators and managers around the APEC region.
Producer of gluten-free, healthy food products, Svetlana Shmakova, from Russia, won the top prize of APEC BEST Award with her company, Foodcode.
"The idea of Foodcode is not only about business, but also about protecting family and ensuring that we put health and well-being of people first, through quality, healthy and sustainably produce products," Shmakova explained.
"The contest provided us with a unique opportunity to learn more about other business models, connect with fellow entrepreneurs and managers, explore new partnerships and expand our markets," she added.
Meanwhile, Cherrie De Erit Atilano from the Philippines, founder and chief executive officer of sustainable food system and inclusive agribusiness of her company, AGREA, won the category of Best Top Manager in the post-pandemic economy.
"Inclusive and sustainable agriculture plays an even more critical role in the post-pandemic world," Atilano said. "This award is a testament to the resiliency and compassion of women in the agricultural supply chain alongside men who persevered in bringing food to the table of both producers and consumers."
"Women should play a significant role in our concerted efforts to recover and rebuild better as a region," said Carolina Cuevas, Chair of the APEC Policy Partnership on Women and the Economy. "The innovation, creativity and resiliency shown by our women entrepreneurs and managers involved in the APEC BEST Award are the embodiment of this spirit."
The contest is an initiative of Russia with China, Japan, Malaysia and Mexico as co-sponsors of this year's contest. This year's contest featured 20 nominees from 11 APEC economies, competing under the theme of "Women Business Leadership in Post-Pandemic Recovery."
"All of us live in extremely challenging times now with the lingering negative impact of the economic and health crisis brought about by the COVID-19 pandemic," said Natalia Strigunova of Russia's Ministry of Economic Development. "We believe that women's entrepreneurship should be a strong driver for post-pandemic recovery."
Besides the 2020 APEC BEST Award grand prize and the award in the Best Top Managers category, the contest also awarded six winners in the following categories:
Best Growth Potential: Lu Yunjuan, Beijing Snowlotus Biotechnology from China
International Attractiveness: Winnie Chan Wei Wei, Bynd Artisan from Singapore
Best Business Sustainability in Tackling the Pandemic: Norzilawaty Binti Mohd Isa, Lykke Familie Enterprise from Malaysia
Fourth Industrial Revolution Project: Hanna Kim, Grip Corporation from Korea
Best Family Business Support: Daniela Carolina Schneider Alvear, Celifamily Gluten Free from Chile
Best Social Impact: Carys Mihardja, Carys Cares from Indonesia
"The goal of the APEC BEST Award is not only to promote women's leadership and best practices amidst the COVID-19 pandemic, but also to provide support to female entrepreneurs, replicate the best business models and expand their networks beyond their home economies to encourage more women to establish their own businesses," added Irina Saltykova, who leads the APEC BEST Award project.
M&A valuations boom in the second half of 2020, despite COVID-19 impacts on the economy
M&A valuations are soaring, with rich valuations and intense competition for many digital or technology-based assets driving global deals activity, according to PwC's latest Global M&A Industry Trends analysis.
Covering the last six months of 2020, the analysis examines global deals activity and incorporates insights from PwC's deals industry specialists to identify the key trends driving M&A activity, and anticipated investment hotspots in 2021.
In spite of the uncertainty created by COVID-19, the second half of 2020 saw a surge in M&A activity.
"COVID-19 gave companies a rare glimpse into their future, and many did not like what they saw. An acceleration of digitalisation and transformation of their businesses instantly became a top priority, with M&A the fastest way to make that happen — creating a highly competitive landscape for the right deals," says Brian Levy, PwC's Global Deals Industries Leader, Partner, PwC US.
Key insights from the second half of 2020 deals activity include:
Dealmaking jumped in the second half of the year with total global deal volumes and values increasing by 18% and 94%, respectively compared to the first half of the year. In addition, both deal volumes and deal values were up compared to the last six months of 2019.
The higher deal values in the second half of 2020 were partly due to an increase in megadeals ($5 billion+). Overall, 56 megadeals were announced in the second half of 2020, compared to 27 in the first half of the year.
The technology and telecom sub-sectors saw the highest growth in deal volumes and values in the second half of 2020, with technology deal volumes up 34% and values up 118%. Telecom deal volumes were up 15% and values significantly up by almost 300% due to three telecom megadeals.
On a regional basis, deal volumes increased by 20% in the Americas, 17% in EMEA and 17% in Asia Pacific between the first and second half of 2020. The Americas saw the biggest growth in deal values of over 200%, primarily due to some significant megadeals in the second half of the year.
COVID-19 accelerates deals activity for digital and technology assets in a highly competitive market
In demand assets have commanded high valuations and fierce competition, driven by macroeconomic factors. These include low interest rates, a desire to acquire innovative, digital or technology-enabled businesses and an abundance of available capital from both corporate (over $7.6 trillion in cash and marketable securities) and private equity buyers ($1.7 trillion).
By comparison, assets in sectors that have been hardest hit by the pandemic like industrial manufacturing or those being shaped by factors such as the transformation to net zero carbon emissions are creating structural changes that companies will need to address. Where the future viability of their business models are challenged, companies may look to distressed M&A opportunities or restructuring to preserve value.
Deal makers widen assessment of value creation to non-traditional sources
Non-traditional sources of value creation such as the impact of environmental, social and governance factors (ESG) are increasingly being considered by deal makers and factored into strategic decision-making and due diligence, as they focus on protecting and maximising returns from high valuations and fierce demand.
"With so much capital out there, good businesses are commanding high multiples and achieving them. If this continues – and I believe it will – then the need to double down on value creation is now more relevant than ever for successful M&A," says Malcolm Lloyd, Global Deals Leader, Partner, PwC Spain.
The impact of a hot IPO market on M&A
The last six months saw the prevalence of the use of special-purpose acquisition companies (SPACs) to pool investor capital for acquisition opportunities in a highly active IPO market. In 2020, SPACs raised about $70 billion in capital and accounted for more than half of all US IPOs. Private equity firms have been key players in the recent SPAC boom, finding them a useful alternative source of capital. More SPAC activity is expected in 2021, especially involving assets such as electric vehicle charging infrastructure, power storage, and healthcare technology.
ILO and LinkedIn launch data insights partnership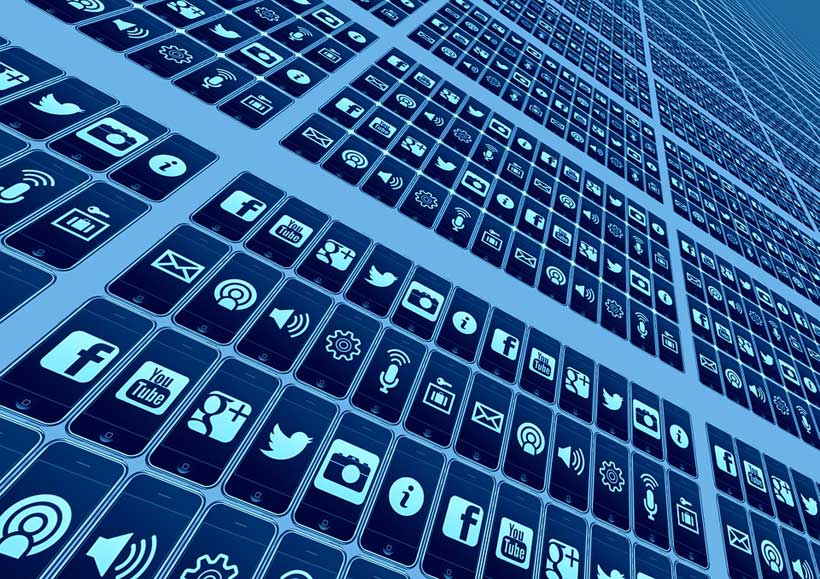 The International Labour Organization (ILO), the Partnership for Action on Green Economy (PAGE) and LinkedIn have launched a two-year data insights partnership that aims to improve government decision-making, promote green jobs and build the capacities of governments to identify and provide training opportunities.

Through the Memorandum of Understanding (MoU) signed between the ILO and LinkedIn on 15 January 2021, the partners hope to support the development of deep, cross-sector partnerships that benefit governments, the private sector, employers' and workers' organizations and civil society organizations. This partnership also supports the achievement of the Sustainable Development Goals (SDGs) and meeting the unique challenges posed by the COVID-19 pandemic.
LinkedIn's real-time view into the global labour market will enable partners to leverage its insights into the skills, jobs and occupations that are quickly rising in demand. For example, LinkedIn's granular, skills-based understanding of green jobs will also detect emerging trends by analysing occupations whose titles may not identify them in a traditional "green" role but are increasingly reliant upon green skills. Complementary LinkedIn data on hiring trends by gender and region will also provide unique insights into the world of work.
Thanks to its MoU with the ILO, these data can now help inform policy recommendations as well as further research and analysis, with a particular focus on supporting governments to transition to green economies within the context of PAGE's work on green jobs as well as helping governments and labour market institutions become more responsive to the needs of workers and employers through the promotion of targeted skills training.

The LinkedIn-ILO partnership also welcomes the strategic collaboration of UNEP and UNITAR , whose complementary mandates and expertise will help translate rich labour related data insights into informed policies and practical capacity building activities.