Countries Can Take Steps Now to Rebuild from COVID-19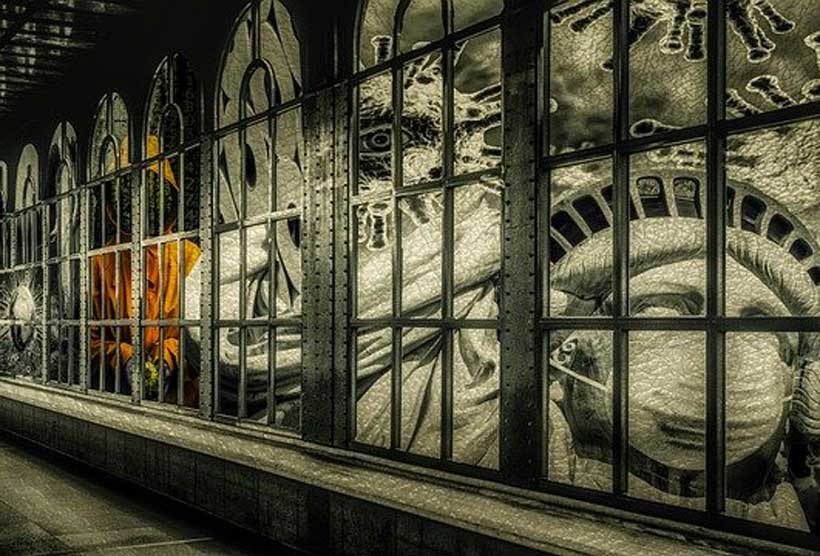 The coronavirus (COVID-19) pandemic and the economic shutdowns are dealing a severe blow to the global economy and especially poorer countries. Developing countries and the international community can take steps now to speed recovery after the worst of the health crisis has passed and blunt long-term adverse effects, according to analytical chapters released today from the World Bank Group's Global Economic Prospects report.
Short-term response measures to address the health emergency and secure core public services will need to be accompanied by comprehensive policies to boost long-term growth, including by improving governance and business environments, and expanding and improving the results of investment in education and public health. To make future economies more resilient, many countries will need systems that can build and retain more human and physical capital during the recovery – using policies that reflect and encourage the post-pandemic need for new types of jobs, businesses and governance systems.
The analysis has been released ahead of the June 8 issuance of the full report, which will include the Bank Group's latest forecasts for the global economy.
"The scope and speed with which the COVID-19 pandemic and economic shutdowns have devastated the poor around the world are unprecedented in modern times. Current estimates show that 60 million people could be pushed into extreme poverty in 2020. These estimates are likely to rise further, with the reopening of advanced economies the primary determinant," said World Bank Group President David Malpass. "Policy choices made today – including greater debt transparency to invite new investment, faster advances in digital connectivity, and a major expansion of cash safety nets for the poor – will help limit the damage and build a stronger recovery. The financing and building of productive infrastructure are among the hardest-to-solve development challenges in the post-pandemic recovery. We need to see measures to speed litigation and the resolution of bankruptcies and reform the costly subsidies, monopolies and protected state-owned enterprises that have slowed development."
Deep recessions associated with the pandemic will likely exacerbate the multi-decade slowdown in economic growth and productivity, the primary drivers of higher living standards and poverty reduction. Adding to the inequality problem from slow trend growth, the poor and vulnerable are among the hardest hit by the pandemic and economic shutdown – including through infection, school closures and lower remittance flows.
Measures needed to protect public health have undercut an already fragile global economy, causing deep recessions in advanced economies and emerging market and developing economies (EMDEs) alike. EMDEs that have weak health systems; those that rely heavily on global trade, tourism, or remittances from abroad; and those that depend on commodity exports will be particularly hard-hit, the analysis notes.
In the long-term, the pandemic will leave lasting damage through multiple channels, including lower investment; erosion of physical and human capital due to closure of businesses and loss of schooling and jobs; and a retreat from global trade and supply linkages. These effects will lower potential output – the output an economy can sustain at full employment and capacity – and labor productivity well into the future. Pre-existing vulnerabilities, fading demographic dividends, and structural bottlenecks will amplify the long-term damage of deep recessions associated with the pandemic.
"When the pandemic struck, many emerging and developing economies were already vulnerable due to record-high debt levels and much weaker growth. Combined with structural bottlenecks, this will amplify the long-term damage of deep recessions associated with the pandemic," said Ceyla Pazarbasioglu, World Bank Group Vice President for Equitable Growth, Finance and Institutions."Urgent measures are needed to limit the damage, rebuild the economy, and make growth more robust, resilient and sustainable."
Policies to rebuild both in the short and long-term entail strengthening health services and putting in place very targeted stimulus measures to help reignite growth. This includes efforts to maintain the private sector and get money directly to people so that we may see a quicker return to business creation after this pandemic has passed. During the mitigation period, countries should focus on sustaining economic activity with targeted support to provide liquidity to households, firms and government essential services. At the same time, policymakers should remain vigilant to counter potential financial disruptions.
During the recovery period, countries will need to calibrate the winding down of public support and should be targeting broader development challenges. The analysis discusses the importance of allowing an orderly allocation of new capital toward sectors that are productive in the new post-pandemic structures that emerge. To succeed in this, countries will need reforms that allow capital and labor to adjust relatively fast – by speeding the resolution of disputes, reducing regulatory barriers, and reforming the costly subsidies, monopolies and protected state-owned enterprises that have slowed development.
To make future economies more resilient, many countries will need systems that can build and retain more human and physical capital during the recovery – using policies that reflect and encourage the post-pandemic need for new types of jobs, businesses and governance systems. Enhancing transparency in financial commitments and investment would also help rebuild confidence and facilitate investment growth.
Restrictions on mobility and the global recession have resulted in the steepest one-month drop in oil prices on record, in March. The predominantly demand-driven plunge in oil prices, which came on the heels of disagreements among oil producers about production targets, has been accompanied by a steep rise in global oil inventories. The analysis also details the implications of the oil price plunge for the global economy and, in particular, for energy-exporting EMDEs.
In the short-term, while restrictions on transport and travel remain in place, low oil prices are unlikely to provide much support for growth and may, instead, compound the damage wrought by the pandemic by further weakening the finances of producers. Low oil prices are likely to provide at best marginal support to global activity early in the recovery.
"Oil-exporting emerging and developing economies entered the current crisis with eroded fiscal positions after having drawn on them to weather the 2014-16 oil price drop. In addition to the unprecedented public health crisis, these economies are now experiencing sharp economic downturns as their export revenues nosedive," said Ayhan Kose, Director of the World Bank's Prospects Group. "Even if oil prices rise as global oil demand recovers, the recent plunge in prices is another reminder for oil-exporting countries of the urgency to continue with reforms to diversify their economies."
Current low oil prices also present an opportunity to review energy pricing policies as energy-importing EMDEs need to move away from costly subsidy schemes and allocate their limited fiscal resources for higher-priority expenditures involving improvements in public health and education programs.
World Bank Group COVID-19 Response
The World Bank Group, one of the largest sources of funding and knowledge for developing countries, is taking broad, fast action to help developing countries strengthen their pandemic response. We are supporting public health interventions, working to ensure the flow of critical supplies and equipment, and helping the private sector continue to operate and sustain jobs. We will be deploying up to $160 billion in financial support over 15 months to help more than 100 countries protect the poor and vulnerable, maintain the private sector, and bolster economic recovery. This includes $50 billion of new IDA resources through grants and highly concessional loans.
COVID-19 Accelerates Cycle of Paid Entertainment Subscriptions and Cancellations
U.S. consumers had an average of 12 paid media and entertainment subscriptions pre-COVID-19.
Eighty percent of U.S. consumers now subscribe to a paid streaming video service. Subscribers pay for an average of four services, up from three pre-COVID-19.
In just a few months, since the COVID-19 outbreak, 17% of current subscribers cancelled a paid streaming video service.
Forty-seven percent of U.S. consumers cited using at least one free ad-supported streaming video service during the pandemic as they search for budget-friendly entertainment.
Thirty-eight percent of consumers have tried a new digital activity since the pandemic began, such as watching a livestreaming event.
Fifty percent of Millennials would be willing to attend a sporting event in the next six months, compared with just 28% of Boomers.
A third of U.S. consumers and nearly half of Gen Z and Millennials say that video games helped them get through a difficult time.
Why this matters
Deloitte conducted a pre-COVID-19 survey December 2019 – January 2020 and a second survey in May following the onset of the pandemic. Together, the surveys provide insight into how media consumption has changed. Deloitte found trends that were present pre-COVID-19 have accelerated, sometimes dramatically, in a short time.
Consumers have more time on their hands to watch, listen and play games. At the same time, it's harder to keep customers as they can easily sample services via subsidized trial offers with no fear of penalties for cancelling. The pressures are likely to mount as consumers have less money to spend, with 39% of consumers reporting a decrease in their household income since the pandemic began. Media and entertainment companies can take this unprecedented moment to ask insightful questions and reevaluate their business in order to take advantage of windfalls, recover from setbacks, and thrive in the decade to come.
Subscriptions continue to swell, in spite of fatigue
Pre-pandemic, the survey found consumers were still enjoying digital entertainment more than ever and were willing to pay for multiple subscriptions. This trend has continued during the pandemic. However, there is growing frustration in trying to navigate the flood of streaming options, all while trying to manage costs. This fatigue may lead to increased cancellations. The May survey found that some consumers sign up for free trials, cancel when the trial ends or a favorite show or series is completed, and switch services in search of fresh content.
Pre-COVID-19, the average U.S. consumer had 12 paid entertainment subscriptions. Millennials averaged 17 subscriptions, Gen Z had 14, while Gen X had 13. Twenty-seven percent of consumers, including 42% of Millennials, said they planned to subscribe to more services in the coming year.
Pre-COVID-19, 40% of millennials were "overwhelmed" by the number of subscription services they manage, and 43% intended to reduce them.
Since the pandemic began, consumers have added and cancelled subscriptions of all kinds. For example, 20% of U.S. consumers made changes to their streaming music subscriptions: 12% added at least one music service, 5% cancelled at least one, and 3% added some and cancelled others.
Streaming video trending upward; will it sustain?
Not only do more consumers have streaming video services, the average streamer pays for more services than ever. However, as more media providers join the fray, competition is growing and putting pressure on content and pricing. Additionally, when COVID-19 restrictions are lifted, consumers may reduce their subscriptions as they turn their time and attention to other activities.
Eighty percent of U.S. consumers say their households now subscribe to at least one paid streaming video service, up from 73% in the pre-COVID-19 survey.
Subscribers now have an average of four paid streaming video subscriptions, up from three in the pre-COVID-19 survey.
Pre-pandemic, 27% of U.S. consumers said they plan to add a new streaming video service in the coming year; since COVID-19, 32% have added at least one new paid streaming video service.
Nearly 70% of Boomers now have a paid streaming video subscription.
For nearly a quarter of subscribers, a free or discounted rate was a big factor in choosing a paid streaming video service.
Subscribers are drawn to streaming video services with a broad range of shows and movies (51%) and content they can't get anywhere else (45%) — both originals and old favorites.
In the earlier survey, 20% of streaming video subscribers cancelled at least one service in the past year. Since the pandemic began, 17% of subscribers have already cancelled a service.
High costs (36%) and expiring discounts or free trials (35%) were cited as the top reasons for cancellation.
Ad-supported video streaming: battle of the business models
Ad-supported video streaming services may be gaining traction as some consumers would rather watch a certain level of advertising to reduce the cost of a subscription, or watch for free. Providers should consider which business model will resonate best with different consumers as they fight for viewers.
During the pandemic, nearly half (47%) of consumers cited using at least one free ad-supported streaming video service.
More U.S. consumers want access to cheaper, ad-supported streaming video options, both before (62%) and since the COVID-19 pandemic (65%), while 35% of consumers don't want ads and will pay to avoid them.
Gen Z and millennials are more likely than older generations to prefer the subscription-only model they grew up with; Boomers and Matures like the ad-only option that closely resembles TV.
Binge gaming booms during the crisis
Consumers have been spending more time playing video games, especially during the pandemic. Video gaming has become a social experience, but also a family experience as more kids and teenagers embrace it and draw in their parents as well. In fact, a third of U.S. consumers and nearly half of Gen Z and Millennials say that video games helped them get through a difficult time.
Earlier this year, 24% of consumers surveyed listed playing video games among their top three favorite entertainment activities. For Gen Z and Millennials, it was 44% and 37% respectively.
In that same survey, 29% of consumers noted they were binge gaming weekly, for an average of 3.3 hours per session.
Since the crisis began, nearly half (48%) of U.S. consumers have participated in some form of video gaming activity. For Millennials, it is 69%, and for Gen Z, it is 75%.
In fact, 29% of U.S. consumers said they are likely to use their free time to play a video game than watch a video.
Seven percent (7%) subscribed to a video gaming service for the first time during the pandemic.
Among those participating in video gaming activities during the pandemic, 34% are playing video games at home with their families much more, and 27% are playing to socially connect with others.
Prior to COVID-19, 25% of consumers watched live-streamed and recorded video of others playing games. For Millennials and Gen Z, it was around 50%. These numbers continue to hold strong during the pandemic.
What does the future hold?
The pandemic has created conditions and opportunities for people to try new things as they search for ways to stay entertained during a challenging time. The question for service providers is will these new interests remain as consumers get back to normal, continue to grapple with economic hardship and become increasingly selective about the content they choose.
During the pandemic, 38% of consumers have tried a new digital activity or subscription for the first time.
The most popular activities are viewing livestreamed events and watching video with others through a social platform, web application, or videoconference.
More than two-thirds of consumers said they are likely to continue their new activity or subscription.
Twenty-two percent of consumers — 30% of Gen Z and 36% of Millennials — paid to watch a first-run movie on a streaming video service during the pandemic. Of those that did, 90% said they would likely do so again. Of those who did not, 42% of consumers said it was too expensive.
One-third of consumers noted they will not be comfortable attending live events for the next six months. Notably, 50% of Millennials and 47% of Gen Z would be willing to attend a sporting event in the next six months, compared with just 28% of Boomers.
Sustained Reforms Crucial for Mongolia's Long-Term Growth
Mongolia can build a more inclusive and sustainable economy by improving macroeconomic management, strengthening human development, increasing international trade, and diversifying the economy by building on the country's existing knowledge and expertise, including in the mining sector, says a new Asian Development Bank (ADB) Country Diagnostic Study.
The study, Mongolia's Economic Prospects: Resource-Rich and Landlocked Between Two Giants, presents an in-depth analysis of Mongolia's economic opportunities and challenges, including the country's wealth in natural resources as well as its unique geographical location, bordered by two of the world's largest economies, the People's Republic of China (PRC) and the Russian Federation.
"Mongolia has seen major economic progress in the last 30 years and it has realistic aspirations to continue this development," said ADB Country Director for Mongolia Pavit Ramachandran. "While challenges such as the coronavirus disease (COVID-19) pandemic presents near-term obstacles, Mongolia has the right tools and opportunities to achieve long-term economic growth. This study provides a menu of policy options for the country to consider as it continues its remarkable economic journey."
With the COVID-19 pandemic, the country's gross domestic product (GDP) decelerated by 10.7% in the first quarter of 2020 as weaker global economic conditions combined with internal restrictions on economic activity dragged down growth. In a supplement of its Asian Development Outlook 2020, ADB is projecting a 1.9% contraction of Mongolia's economy this year, before recovering to 4.7% growth in 2021.
Despite an almost threefold increase in Mongolia's GDP per capita since 2000, the country's economic growth has suffered from a series of boom and bust cycles over the last few years. The study notes that macroeconomic policy should aim to limit the volatility induced by fluctuating commodity prices, while focusing on a steady fiscal regime to entice foreign investors and creating a permanent savings mechanism.
International trade and long-term regional cooperation and integration should also be a priority for Mongolia given its unique geographic location. This will aid in the government's goal of economic diversification, with international trade and tourism bringing in more resources, revenue, and technology to the country.
Last, the study notes that a focus on infrastructure with strong private sector participation—particularly in transport, communications, and energy—is key to Mongolia's long-term economic growth. With the COVID-19 pandemic and the country's transition to a more services-based economy, policies focusing on strengthening the health care system and ensuring the development of strong human capital through quality education and skills development will also be key.
Shift in Consumer Behaviour Spotlights Growing Cybersecurity Concerns
The rapid increase in cyberattacks and pressures escalating from the abrupt step change to digital prompted by COVID-19 have shifted consumer behaviour. The findings of a new report released today by the World Economic Forum Platform for Cybersecurity and Digital Trust emphasize the vital role of cybersecurity in technological development and point to how companies can significantly reduce cyber risk – a necessity today, not a nice to have.
Incentivizing Responsible and Secure Innovation: A framework for entrepreneurs and investors highlights the shift in consumer behaviour and outlines how entrepreneurs can develop cybersecurity capabilities. The report provides a checklist of the essential cybersecurity requirements for developers, a risk-assessment tool and a guide for investors on how to validate them. It was developed by the World Economic Forum, executives from technology companies, investment firms, credit rating agencies, entrepreneurs, academics and public-policy experts.
"There is a serious imbalance between the "time to market" pressures and the "time to security" requirements for shiny new products and gadgets," said Algirde Pipikaite, Industry Lead, World Economic Forum Platform for Cybersecurity and Digital Trust. "With the rapid increase of cyberattacks, companies need to prove to consumers that their data is secure. As the market shifts, we expect to see greater investment in companies prioritizing security and their longer-term success."
The cyber essentials in the report include explicit core principles and requirements for new companies and products. They represent what the Forum's Platform for Cybersecurity and Digital Trust and its partners consider to be the most important requirements that, if implemented, will provide a robust cybersecurity framework encompassing organizational, product and infrastructure security.
"Enterprises must understand that cybersecurity is a shared responsibility and the proposed cyber essentials provide clear and practical guidance to help companies of all types prioritize and implement security best practices" said Joram Borenstein, General Manager, Cybersecurity Solutions Group, Microsoft who contributed to the development of the insights report.
The cyber essentials need to be tailored to an organization's size, nature and type of product. The report details each, followed by practical steps for their implementation and guidance for investors on how to validate them. They are: Organizational security, which includes cybersecurity culture, governance and cyber resilience; Product security, which includes security-by-design and privacy-by-design; and Infrastructure security, which includes data governance and third-party security.
"As the dependency on technology and digital solutions grows exponentially for millions of businesses during the COVID-19 pandemic, convenience and performance is taking priority while security is often seen as a secondary concern," said Martina Cheung, President of S&P Global Market Intelligence. "Entrepreneurs, typically small and medium-sized enterprises (SME), represent about 90% of businesses and more than 50% of employment worldwide, and can be particularly vulnerable to cyber breaches. Public and private sector collaboration is essential to advancing cybersecurity awareness among entrepreneurs, while concurrently building innovation ecosystems with security top-of-mind."
"An overwhelming majority of executives continue to be largely dissatisfied with the effectiveness of their cybersecurity spending, often all too myopically focused on the newest technologies," said Benjamin Haddad, Director, Accenture Ventures and a contributor to the report. "A strategic trade-off needs careful consideration to benefit fully from the combined power of cyber innovation, while minimizing the threat and enabling the people to perform effectively."
With the economy and society growing ever more dependent on technology and particularly so in the COVID-19 pandemic, the security and privacy of our digital tools are more important than ever. With the dissemination of the cyber essentials in this report, the World Economic Forum Platform for Cybersecurity and Digital Trust seeks to provide guidance to entrepreneurs and investors determined to develop responsible, sustainable and secure technology and practices.