SARS –an Unusual National Security Foe: Success of Central Asia Countries in Stemming COVID-19
Authors: Sayfiddin Juraev and Gregory Gleason*
As the features of the virus which causes the corona pandemic are emerging with greater clarity, we are beginning to understand the dangers more fully. One of the things we are beginning to appreciate is that the SARS virus is a very unusual foe. The virus is directly endangering the lives of people directly through the severe acute respiratory effects that it produces, but it also has endangered the way societies function around the world. The disruption of international trade and traffic has an immediate effect which we all have observed. Only now are we beginning to see the emergence of the long-term effects on how countries interact with one another and how they protect their own national interests. The SARS virus is a danger to human security and national security alike.
The form of Severe Acute Respiratory Syndrome known as SARS-CoV-2 operates according to its own rules. This SARS is universal and non-discriminatory. It affects everyone. It does not discriminate between good and bad, rich and poor, north and south or east and west. This dangerous and highly contagious SARS virus, spreading the disease known as COVID-19,isa common threat to all.
It is important that we find ways to prevent this form of the SARS corona virus from magnifying the effects of economic disruption and social upheaval and from further dividing people and setting us against one another. One step in overcoming this challenge is to recognize that this virus is an unusual enemy. Successfully combating this unusual enemy requires that we understand the ways it functions and the ways it can be stopped.
Drawing upon the experience of countries that have done well in the first stages of this pandemic is valuable. The experience of the states of Central Asia offers useful insights into strategies to combat this pandemic.
The damage caused by the spread of COVID-19 in the Central Asian states—Kazakhstan, Kyrgyzstan, Tajikistan, Turkmenistan, and Uzbekistan—is currently at the low end of the scale in comparison with more economically advanced countries. For example, UK, Italy, Spain, and France currently record the numbers of fatalities attributed to COVID-19 in the tens of thousands. In contrast, the reported fatality figures in the Central Asian countries are much lower. As of June 1, 2020, the World Health Organization reported deaths attributed to COVID-19 as: Kazakhstan—38; Kyrgyzstan—16; Tajikistan—47; Uzbekistan—14. Turkmenistan reported no deaths.
These figures represent the "reported" data. No international organization has the authority to independently collect primary health data in all the world's countries, nor could it without violating basic principles of national sovereignty. But if these reported WHO data are even approximately accurate, the governments of all the Central Asian states deserve high marks for their ability to stem the "brushfire" spread of the SARS virus and gain time to more effectively address the fundamental questions raised by the pandemic both home and abroad.
What Accounts for Successful Containment in Central Asia?
As the initial cases of COVID-19 appeared in Kazakhstan, Uzbekistan, Kyrgyzstan, and later in Tajikistan, the governments swiftly responded, instituting emergency measures, empowering law enforcement and medical authorities to implement a broad range of counter-infection mitigation measures to protect public health. Cross-border travel restrictions were imposed. Lockdowns and sheltering-in-place restrictions were imposed in most major cities and curfews were enforced. Routine commercial air flights were cancelled or significantly reduced in international airports and many domestic airports. New levels of visa restrictions were implemented in all the Central Asian countries. The initial infection containment measures were highly successful in curtailing the early spread of Covid-19duet to the will and capacity of the governments of these states in implementing and enforcing the containment measures urged by medical authorities.
The problems faced by the Central Asian states were much the same as those faced by countries around the world. As in all cases, the success of the governments in responding to the pandemic depends upon addressing five key stages: 1) identification and assessment; 2) containment; 3) mitigation; 4) management of immediate consequences; 5) long-term economic and social consequences. The first stage of response to the pandemic—the immediate medical response stage—involves recognizing and acknowledging the scope of the hazard to public health and empowering medical authorities and law enforcement and public security services to take the steps necessary to get infected individuals under medical care as quickly as possible. Containment means identifying and then isolating those people or those processes which can potentially transmit the infection.
Full information about the transmissibility of SARS-CoV-2 was not available at the beginning of the pandemic. Consequently, many decisions were made solely based on assumptions using the experience from other cases of virus-based influenza. A full picture of transmissibility of the SARS-CoV-2 has not emerged even at this point, but the evidence suggests two primary routes of transmission. One route involves airborne transmission in minor droplets of water transferred in expiration of breath of infected persons. The second route appears to involve fomite transmission on surfaces of objects where the virus has been deposited.
A government policy of containment involves identifying those people who have come into contact with those transmitting COVID-19 and isolating them to ensure that they do not transmit the virus to others. Identification and isolation involve "contact tracing", a form of investigation conducted with local authorities to propose, or even impose isolation measures on those who have been affected. Contact tracing and the imposition of isolation is a highly labor-intensive and highly intrusive government process that must be conducted on objective bases but can only be successful if it is conducted quickly and effectively. Government authorities in the Central Asian states were quick to undertake these steps and, accordingly, were successful in containing the spread of COVID-19 in the initial stages of the pandemic.
Despite initial success, the nature of COVID-19 disease also suggests significant challenges ahead for the Central Asian states as well as for others. If the transmission of the disease is basically enabled by proximity, then distancing and containment will work in individual cases. But the ideas of containment and mitigation which underlie the professional guidance of medical authorities are based on the experience of highly localized cases of successful treatment procedures. Physicians know that to stem the spread of an infectious disease they need to isolate an infected patient. If individual isolation fails, then it is assumed the perimeter should be extended and the room should be isolated. If that fails, then the entire ward should be isolated. If that fails, then the wing of the building, or the building itself or the entire region of the city should be isolated. The idea of a "widening perimeter" is the principle that has now been applied to entire countries. Can such a principle work effectively on a global basis?
The principle of infection isolation is not something that was devised to apply at once to the entire globe. In any collective effort the weak link always endangers the protection of the whole.Ifspecific, geographically defined territorial areas can be isolated the infection can be contained within that area. But as the perimeter grows larger and larger, the task of containment grows increasingly more challenging. As the perimeter widens to a certain quantitative point, the challenge becomes qualitatively different.
SARS—A Different Kind of Foe
The scope of the "widening perimeter" challenge encourages us to look more closely at the dynamics of the disease and the way the disease interacts in international affairs. We do not currently have a complete picture of how the virus operates and therefore we do not have exhaustive knowledge about how to stop it. Medical specialists acknowledge that the urgency of the pandemic forced them in the early part of 2020 to make judgments in circumstances where they had only insufficient data. Based on the advice of medical authorities at that time, policy-makers wanted to know how the virus could be defeated and when it would be expected to retreat. These were obviously the policy-makers' primary concerns at the outbreak of the pandemic. But asking the questions in this way may have sent many policy-makers in a direction that led them to standard combat tactics. This may have complicated or even interfered with the achievement of their goals.
Combat tactics are designed to overcome a foe who is a purposive enemy. SARS is a different kind of foe. Some microbiologists argue that the corona virus is not alive, at least in the traditional sense of that term. The corona virus does not reproduce itself; it simply replicates itself by relying upon other living cells from which it derives an advantage. From the perspective of some microbiologists, the virus is not a "living thing" but only an "acting thing" which by its nature is not attempting to achieve a purpose but is merely programmed to exploit an advantage. If this view is accurate, the corona virus is not "plotting" against human beings. It is not a "devious" opponent; it is indeed deadly, but not devious. If the corona virus is driven by the pre-programmed goal of continuation through replication, then the strategy to defeat it should be focused specifically on the behavior of the opponent, not on presumptions. Deprive the virus of the conditions for its opportunities for replication, and it has been defeated. The rule is simple: focus not on the virus but on the conditions which enable it.
If the corona virus statistically takes advantage of circumstances which allow it to replicate and multiply, then it is merely existing in a niche of opportunity. As long as that opportunity exists, the deleterious effects of the virus will remain. The tactics to "combat" this virus, therefore, are not those usually used in combat situations. If it is not alive, the idea of "killing" the virus is a metaphor at best, because this virus does not exhibit the conventional attributes of living organisms. If that is true, the goal should not be to combat the virus through killing it but rather to disrupt or "destabilize" and thereby neutralize the virus to defeat it. Tactics should be focused specifically on a narrow goal—deprive this preprogrammed protein of the conditions of which it takes advantage.
Tactics used by the governments of the Central Asian countries in the initial stages of this pandemic were effective because they focused on physical distancing. This was crucial for flattening the epidemic curve. Central Asian governments responded to the challenge by imposing strict lockdowns and even surveillance measures on citizens. For democracies, the implementation of such strict measures, even if only temporarily, places pressures on democratic institutions which, in turn, risk undermining public trust. Some analysts view the corona pandemic as a global crisis that presents particularly unique challenges for democracies. In contrast, the outcome of the response of the Central Asian government deserves high marks. A "brushfire" spread of panic and disorder was prevented.
SARS, the "Widening Perimeter" and International Cooperation
The current form of the SARS virus may attenuate entirely or may in the future end up in returning in waves and only gradually recede in importance. The unprecedented costs SARS has already exacted in terms of those who have suffered and those who have died are compounded by the costs of those whose lives have been severely disrupted socially or economically. In the time ahead these human, economic and social costs are likely to be multiplied by the national security costs in terms of the increased international tensions and the diminished capacity to conduct international affairs in traditional ways.
The corona virus pandemic requires us to think of solutions that may be outside of the more traditional ways of thinking. To begin with, defeating this unusual foe will require two things which on the surface may seem to be opposed to one another—first, only capable and effective national governments will be able to succeed in addressing the immediate challenges of counter-pandemic containment and, second, only international cooperation will succeed in addressing the global aspects of the spread of disease.
Globalization itself bears much of the responsibility for this infectious disease. If it were not for the high-tech linkages of air, rail, and shipping connections linking the entire globe, there could not be such rapid transmission of this new and dangerous virus. But if globalization is the cause, global cooperation may also be the only viable solution to the problems it has created. Many of the problems produced by this corona virus pandemic will be achieved through the close connections of science, information, communication, and international cooperation. Only a new form ofglobalization—what we might call "improved globalization"—can make this possible.
* Gregory Gleason is professor of security studies at the George C. Marshall European Center for Security Studies. The Marshall Center is a partnership between the German Ministry of Defense and the U.S. Department of Defense. This article does not necessarily represent the views of the U.S. Department of Defense.
Unintended Consequences: A heyday for the geopolitics of Eurasian transport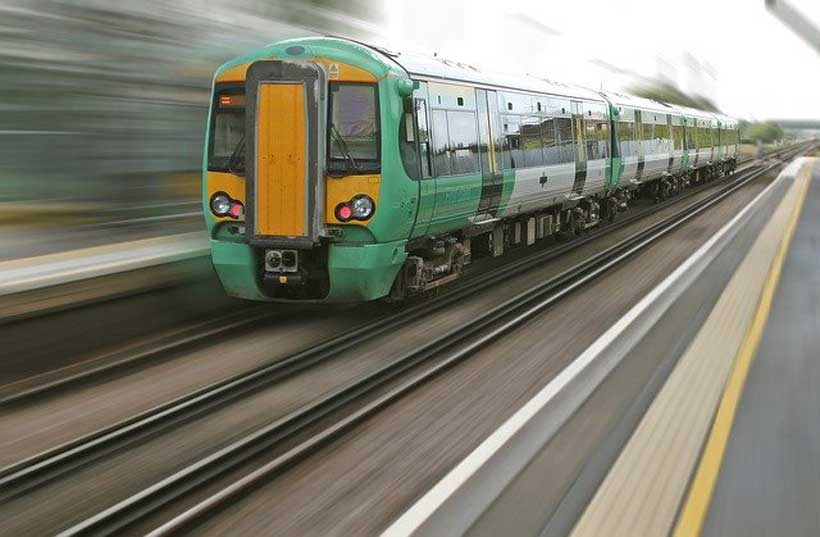 When Russia invaded Ukraine, it took itself off the map of Eurasian transport corridors linking China and Europe. At the same time, it breathed new life into moribund routes that would allow goods to travel across the Eurasian landmass without traversing Russia. It also opened the door to greater Russian connectivity with the Middle East and South and Southeast Asia.
Next month's summit of the Shanghai Cooperation Organisation (SCO) in the Uzbek ancient Silk Road trading hub of Samarkand could provide a lynchpin for alternative routes.
The SCO, which groups China, Russia, India, Pakistan, Kyrgyzstan, Uzbekistan, Kazakhstan, and Tajikistan, is certain to set the scene for an expansion into the Middle East as well as agreement on the construction of a crucial Central Asian railroad.
The summit is expected to finalize Iranian SCO membership at a time when the Islamic republic stands to benefit from shifts in the geopolitics of Eurasian transportation.
The summit will further welcome Saudi Arabia, Qatar, Egypt, Bahrain, and the Maldives as dialogue partners and Azerbaijan and Armenia as observers. The United Arab Emirates has recently also expressed interest in an association with the group.
Kyrgyz officials believe that leaders of the Central Asian nation and China have agreed to sign an accord at the summit to build a 523-kilometre China-Kyrgyzstan-Uzbekistan railway that has been on the drawing board for 25 years. The railway would link the three countries with Turkey, Iran, and Central and Eastern Europe.
Lack of political will coupled with logistical and technical obstacles, particularly in mountainous Kyrgyzstan, and the high cost caused delays that now appear to be perceived as less problematic because of the fallout of the Russian invasion of Ukraine.
Uzbek President Shavkat Mirziyoyev predicted that the railway would "open new opportunities for transport corridors linking our region with markets in the Pacific Ocean area. The move will add to the widening of existing railway routes connecting East with West."
Uzbekistan has long asserted that the railway would offer the shortest route from China to markets in the Middle East and Europe, while China sees it as a way of evading the risk of violating US and European sanctions that continued transport through Russia could invoke.
The new railway would feed into the rail line connecting Uzbekistan to Turkmenistan's Turkmenbashi International Seaport on the Caspian Sea.
From there, it can feed into the Caucasus, Turkey, and the Black Sea via the Azerbaijani port of Baku or Iran, India, the Gulf, and East Africa through the International North-South Transportation Corridor (INSTC) that makes use of the Iranian port of Anzali and potentially Chabahar.
The Baku port agreed in July to let Turkey's Albayrak group, which has close ties to President Recep Tayyip Erdogan, manage the facility, expand its cargo handling capacity, and build a terminal for fertilizers.
The INSTC, a 7,200-kilometre patchwork of independently operated railroads, highways, and maritime routes, also provides a corridor northward to Kazakhstan and Russia.
The patchwork could prove important to Kazakhstan, which has stood against the invasion of Ukraine despite its dependence on Russian food, fertilizer, petrochemical, and iron imports.
Kazakh President Kassym-Jomart Tokayev has explored diverting oil exports to Europe from traversing Russia to flowing through Iran and Turkey.
Adding fuel to the fire, Kazakhstan has also not shied away from seeking to turn sanctions against Russia to its advantage, including by offering an alternative to Western businesses leaving Russia.
Earlier this year, Iran and Qatar announced regular shipping lines between the two countries as part of the INSTC. Similarly, Iran's Ports and Maritime Organization (PMO) announced the launch of shipping lines between Chabahar and Dubai's Jebel Ali Port.
Chinese analysts expect that the railroad, which would start in Kashgar, will help transform the economy of Xinjiang, the Chinese troubled north-western province that is home to brutally repressed Turkic Muslims.
Moves to bolster Central Asia as a critical node in East-West and North-South transportation corridors come amid increased public discontent in the region and stepped-up jihadist activity.
In January, Kazakhstan invited the Russian-led Collective Security Treaty Organization (CSTO) to help restore law and order amid mass anti-government protests. Six months later, protests in Uzbekistan's autonomous Karakalpakstan region turned violent.
Operating from Afghanistan, Islamic State militants vowed to wage a jihad in the region that would initially target Uzbekistan and Tajikistan.
Islamic State militants hailed rocket attacks in recent months against targets in the two countries as the "great jihad in Central Asia" that would unite the five former Soviet Central Asian republics with Afghanistan, Pakistan, and India in a caliphate.
A United Nations report warned in July that members of the East Turkistan Islamic Movement, a Uighur jihadist group that garnered notoriety in Syria, had defected to the Islamic State because Afghanistan's Taliban leaders prevented them from launching cross-border attacks in Xinjiang.
"Although ETIM/TIP (Turkestan Islamic Party), like al-Qaeda, has been keeping a low profile for now, it is really a ticking time bomb for China in its neighbourhood," said Faran Jeffery of Islamic Theology of Counter Terrorism, a UK-based Muslim counterterrorism group.
Russia's Waning Influence in Central Asia is Inviting Regional Actors to Fill the Vacuum
As the Kremlin seems preoccupied with the war in Ukraine and as the region's leaders re-evaluate their relationship with Moscow, other regional powers sense the opportunity to exploit it.
The geographical 'underbelly', as it is called, Central Asia is a region where Moscow enjoys sizeable economic, political, and soft power influence. However, the war in Ukraine has created understandable consternation in the region.
The CARs have neither condemned nor condoned the Russian action. They have been hesitant and apprehensive about supporting Russian President Vladimir Putin's aggression. In fact, certain actions indicate resistance to Moscow. While all of them are authoritarian states, they have neither outlawed any anti-war demonstrations in prominent locations nor clamped down on gatherings of solidarity with Ukraine. Kyrgyzstan, Tajikistan, and Uzbekistan rebutted Kremlin readouts that professed tacit support from their leaders. Uzbekistan warned its migrants in Russia of punitive measures, if they subject themselves to recruitment in the Russian army. As Russia's military assault faltered and the magnitude of human misery in Ukraine became clearer, countries have moved from reticent statements of concern to more explicit criticism.
As the region's leaders re-evaluate their relationship with Moscow, this has opened the door to new chances for China and Turkey, two states with historically significant ties to Central Asia.
China
For China, the Eurasian landmass constitutes the heart of its flagship Belt and Road Initiative. In other words, Beijing's path to dominance goes through Central Asia. Shipping containers from China traditionally traversed through Russia to Europe (Northern route). But following the war, the western sanctions and the trade disruptions that ensued have forced a rethink in Beijing's strategic calculus.
As a result, Chinese carriers are increasingly choosing the Trans-Caspian International Transport Route to bypass the Russian route to reach Europe. This route is also dubbed as the 'Middle Corridor of the BRI.' According to the Trans-Caspian International Transport Route Association, cargo traffic across Central Asia and the Caucasus is predicted to have a significant increase in comparison to the previous year. Discerning the geopolitical churn and change in the Eurasian political climate, logistical companies such as Denmark's Maersk and Finland's Nurminen kicked off new train services along the middle corridor. Several Chinese logistics companies, that had initially dismissed the Middle Corridor as unviable, also adapted to the changing circumstances.
Apart from this, to reassure Beijing's economic interests, Chinese Foreign Minister Wang Yi visited Kazakhstan to meet his counterparts in the third annual China-Central Asia foreign ministers meeting (C+C5).
China is also concerned about security issues and has advocated stability in the region, primarily to secure its economic interests and to prevent any spillover effects that could foment unrest in the Xinjiang province. For years, Russia and China have had an unofficial division of labor, where Moscow would take the driver's seat in security issues and Beijing would do the same in economic concerns. However, Russia's preoccupation in a protracted war juxtaposed with Beijing's growing ties with the region could translate and give China the necessary incentive to supplant Russia as a security guarantor.
Analysts have described the Russia-China partnership in Central Asia as one of 'Cooperation and Competition,' but the war has pushed Russia to a precarious position where it will find it increasingly difficult to compete, leaving it with no option but to show indisposed cooperation with China in the future.
Turkey
Turkey is another power in the region that is striving to increase its presence against the backdrop of Moscow's waning influence. In recent times, Ankara's push for more influence is evident after being on the margins for decades.
Two weeks following ex-Foreign Minister Komilov's public support for Ukraine's territorial integrity, Erdogan paid a visit to Uzbekistan. During his two-day visit, he concluded ten agreements and pledged to increase bilateral trade. Subsequently, similar agreements were concluded with Kazakhstan when Tokayev paid a state visit to Turkey. Both the leaders signed a joint statement that had reference to raising the relationship to the level of 'enhanced strategic partnership'
Turkey's hard power more than its soft power, especially its Bayraktar drones, has attracted the attention of the CARs. The use of Turkish drones by Azerbaijan to tip the scales in the Nagorno-Karabakh conflict has improved Ankara's long-dormant reputation. Turkmenistan has long been a purchaser of Turkish weapons, particularly drones. In 2021, Kyrgyzstan also purchased its own drones in response to a border dispute with Tajikistan. While Kazakhstan and Turkey have opted to jointly produce drones in Kazakhstan.
The potential for trade, though, is possibly the biggest that Turkey and Central Asia can offer one another. The scope of Ankara's economy and the resources it has access to are indeed circumscribed. Even so, a more significant Turkish engagement is currently supported in the region and is well-positioned to substantially fill the vacuum made possible by Russia after the invasion of Ukraine.
Turkey specifically seeks to establish itself as a credible and feasible alternative to Russia's position along China's Belt and Road Initiative (BRI). In the light of shifting geopolitical equations and trade route disruptions, the Central Asian States are also looking for greater participation from Ankara for purposes of connectivity and balancing the power competition in the region.
Declining Russian hegemony along with assertive responses of the CARs is giving impetus to powers like China and Turkey to play a greater role in the region. More importantly, the sanctions imposed on Russia are having reverberations throughout the region because of its ties with Moscow. Hence, for the CARs to strategically re-evaluate by inviting more regional actors is an opportunity to extricate themselves gradually from Moscow.
Tashkent's Historic Opportunity to Emerge as a Regional Leader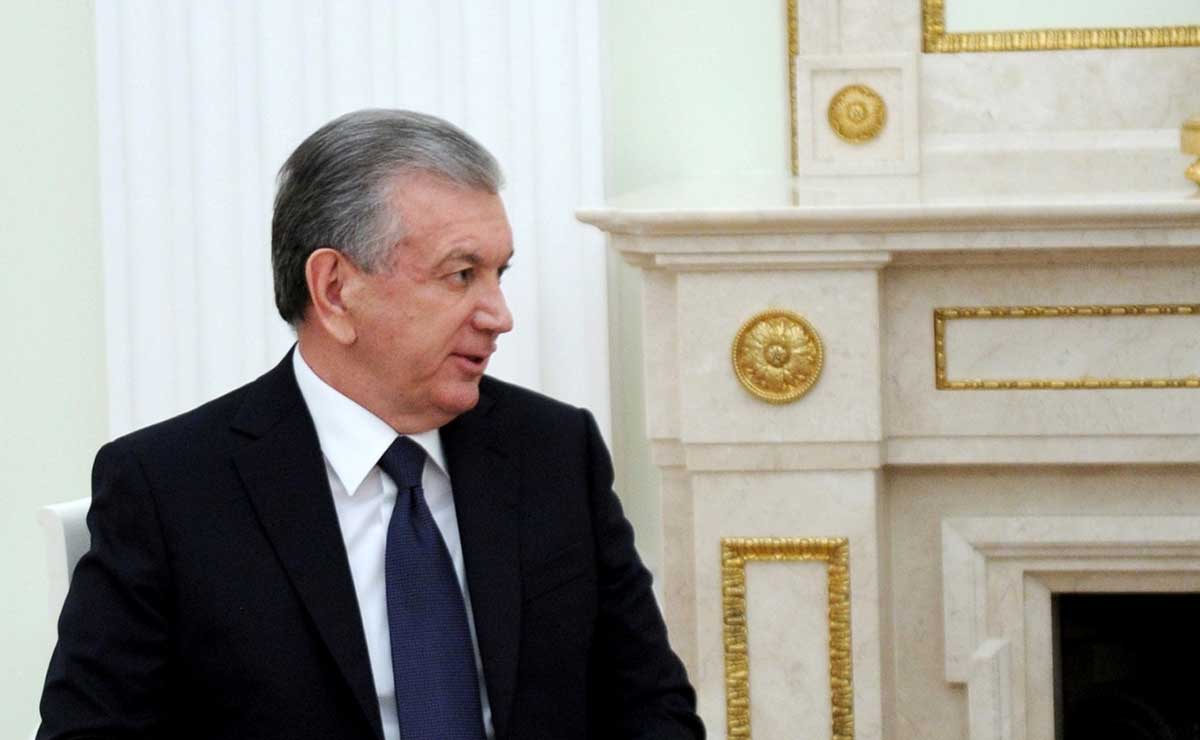 The people of Uzbekistan look to President Shavkat Mirziyoyev with hope that would have seemed impossible under the 27 year despotic regime of Islam Karimov. Since taking office in 2016, President Mirziyoyev has "astonished and delighted his citizens with his enthusiasm for reform." In 2019, Mirziyoyev decisive efforts to end forced labour in cotton fields earned Uzbekistan the honor of being named 'Country of the Year' by The Economist magazine. The U.S. State Department recently recognized Uzbekistan's efforts to "prosecute, convict, and sentence more traffickers; prosecute officials allegedly complicit in forced labor in the cotton harvest; and identify more victims;" in the 2022 Trafficking in Persons Report.
President Mirziyoyev reforms have unlocked potential for Uzbekistan to assert its status as a regional power. With a largely ethnically homogenous population of close to 35 million in 2021, Uzbekistan stands out as a natural leader in Central Asia. Against the backdrop of the ongoing war in Ukraine, President Mirziyoyev benefits from not being part of the Moscow-led organizations of the Eurasian Economic Union (EEU) and the Collective Security Treaty Organization (CSTO). Earlier in July 2022, President Mirziyoyev demonstrated his ability to respond to mass protests in Karakalpakstan with adequate action: personally traveling to Karakalpakstan, cancelling the objectionable constitutional reform, calling for the de-escalation of violence perpetrated by security forces against civilians, and dismissing unresponsive government officials. These steps represent a significant departure from the actions of his predecessor and his neighbors in the region, who met protests with excessive violence and turned to Moscow for support.
President Mirziyoyev's work, though admirable, is far from complete. Uzbekistan still must guard against pervasive efforts of Russian influence in order to effectively exercise its regional power and stake its claim as a nation on the rise in both liberty and prosperity.
Alisher Usmanov, an infamous Russian-Uzbek billionaire metal magnate and early Facebook investor, is known by many as a tool that President Putin uses for his influence in Uzbekistan. Usmanov is "entrusted with servicing financial flows" for Putin. Many recall Usmanov's emotional plea directed at Putin's nemesis, Alexei Navalny, in a cringe-worthy attempt to demonstrate his loyalty. In addition to Usmanov's ties to Putin, he is also known to be a close ally of Kazakh President Tokayev, an old classmate at the Moscow State Institute for International Relations in the 1970s.
Usmanov is one of Putin's favorite oligarchs, and was heavily sanctioned by the United States, European Union, and United Kingdom following Putin's irredentism in Ukraine. The most heartbreaking loss for Usmanov is surely his Dilbar: a $600 million yacht named after his mother which was seized by German authorities. The largest yacht in the world by gross tonnage, the Dilbar is complete with two helipads and one of the biggest indoor pools ever installed on a yacht. Usmanov, as well as his two sisters who face related sanctions, each filed legal appeals in April in attempts to overturn the EU sanctions. These appeals were denied.
Usmanov, more so than most oligarchs, inspired the establishment of a special sanctions enforcement task force in the UK, and a special "KleptoCapture" unit in the US: groups comprised of interagency experts dedicated to building cases, tracking assets, and enforcing sanctions against oligarchs. This effort was characterized by UK Foreign Secretary Liz Truss: "Our message to Putin and his allies has been clear from day one – invading Ukraine would have serious and crippling economic consequences. Sanctioning Usmanov and Shuvalov sends a clear message that we will hit oligarchs and individuals closely associated with the Putin regime and his barbarous war. We won't stop here. Our aim is to cripple the Russian economy and starve Putin's war machine."
Russia's Foreign Minister Sergei Lavrov is set for an official visit to Tashkent, Uzbekistan on July 28 and 29 in conjunction with a meeting of the Shanghai Cooperation Organization (SCO). Lavrov's visit comes at a pivotal time for President Mirziyoyev to assert Uzbekistan as a leader in Central Asia amidst war in Ukraine and instability amongst its neighbors.
President Mirziyoyev should be wise in his dealings with both Lavrov and Usmanov, as onlookers will perceive an embrace as a sign of Russia's growing influence in the country. Usmanov's participation and investment in Uzbek national projects will deter multi-lateral development bank financing and other Western capital inflow. A continued relationship with Usmanov is not the key to Mirziyoyev's prosperity. Uzbekistan has a historic opportunity to strengthen its role on the global stage under President Mirziyoyev's leadership. Lavrov's visit comes at a crucial time to show that Tashkent is not under Moscow's thumb. President Mirziyoyev has begun his term by galvanizing the Uzbek people in hopes of reform. As is made crystal clear in Ukraine, embrace of Russian influence, whether diplomatic or oligarchic, dims this light of hope.