How to promote the resilience of the food production sector during a pandemic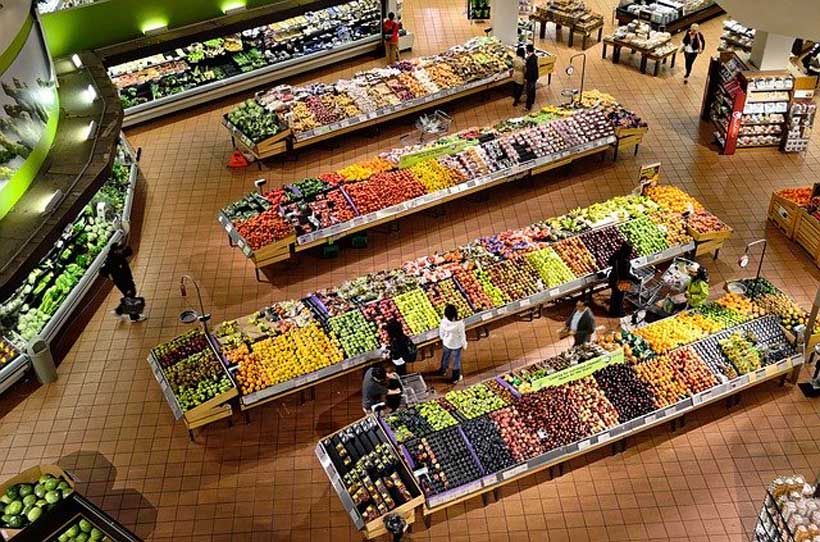 A scientific roundtable, organized through a webinar, gathered food regulators and representatives of the food production sector from Asia, Europe, South America and the Middle East. It was co-hosted by the International Union of Food Science and Technology (IUFoST), the Sustainable Food Systems Division of the United Nations Industrial Development Organization (UNIDO) and the Food Risk Analysis and Regulatory Excellence Platform(PARERA) of Université Laval, Québec, Canada.
The roundtable enabled participants to share perspectives of the food production sector and food regulators on the challenges they face, some of the solutions they have developed and the lessons learnt as part of their efforts to prevent the disruption of food production and to contribute to maintaining the safety of products and consumer confidence.
The roundtable highlighted key enablers to the food supply chain's ability to cope with the pandemic, in particular the ability to adapt to the constraints of limited transportation and to diversify suppliers by introducing more local and/or regional providers, and to prevent and mitigate food and ingredient shortages while encouraging and supporting the local production sectors minimally affected by the consequences of the pandemic.
Participants highlighted the importance of collaboration and partnerships established amongst regulators and between regulators and food producers to support each other in the development and dissemination of guidance related to COVID-19 mitigation measures and how they can be adapted and applied in the context of food production settings. The development of innovative solutions to execute food regulatory functions such as remote audits, inspections and assessments have contributed to limiting the constraints associated with the current pandemic.
The roundtable concluded with agreement on the need to continue investments to address food production sector deficiencies, such as making available more localized processing operations in order to create more opportunities for the primary production sector and to contribute to its resilience. It also highlighted the need to further examine food supply chains towards a better redistribution between global and local/regional supply, while supporting additional efforts towards innovative operationalization of food regulatory requirements and functions by regulators and food producers alike.
E-Boda-Bodas: a promising day for electric transportation in East Africa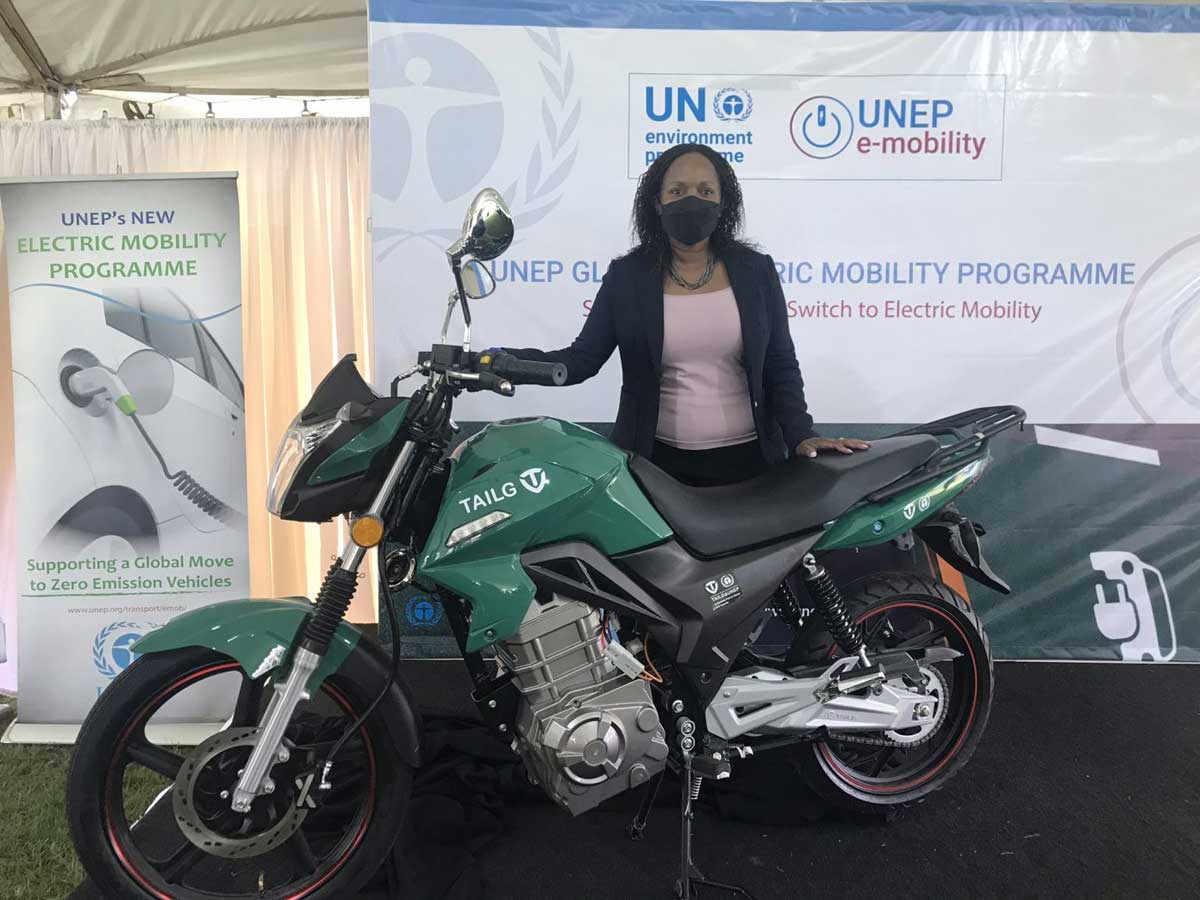 Forty-nine motorcycles made little noise but raised much interest in Nairobi's Karura Forest this morning, as the UN Environment Programme (UNEP) launched a pilot electric bikes project in the presence of Kenyan government officials and business leaders. Following the pilot phase in four locations in Kenya, the project is expected to expand in an effort to reduce air pollution, improve national energy security and create green jobs.
"Kenya is importing more motorcycles than cars, doubling its fleet every 7-8 years. These are generally inefficient and poorly maintained polluting motorcycles," said Joyce Msuya, UNEP Deputy Executive Director. "Kenya's electricity is very green in 2019 with more than 80% was generated by hydro, solar, geothermal, and wind. Shifting to electric bikes in Kenya, Rwanda, Uganda and elsewhere will reduce costs, air pollution and Greenhouse Gas Emissions, as well as create jobs."
"The average motorcycle is estimated to be 10 times more polluting per mile than a passenger car, light truck or SUV. Hydrocarbons are dangerous to human health," said Peter Anyang' Nyong'o, Governor of Kisumu County. "Electric motorcycles not only mitigate against this health hazard but also help reduce noise pollution that the rampant increase of petroleum powered motorbikes currently causes in our cities."
The pilot aims to help policy makers assess the barriers in uptake of the much-needed technological shift towards electric bikes, and to demonstrate that the shift is feasible and within reach. In Kenya, the number of newly registered motorcycles, commonly used as taxis (boda-boda), was estimated in 2018 at 1.5 million and will likely grow over five million by 2030. Though developing countries have the fastest growing fleets of bikes, most lack vehicle emissions standards or programmes and incentives to promote zero emission vehicles.
The pilot test launched today in Kenya is based on a study implemented by the Energy and Petroleum Regulatory Authority, the University of Nairobi, and Sustainable Transport Africa. The pilot includes a host of local partners, including ministries, and national and sub-national authorities, and uses bikes donated by Shenzhen Shenling Car Company Limited (TAILG). It will last 6-12 months and is replicated in Uganda, Ethiopia, the Philippines, Thailand and Viet Nam. The overarching project, "Integrating Electric 2&3 Wheelers into Existing Urban Transport Modes in Developing and Transitional Countries" is supported by UNEP with funding from the International Climate Initiative (IKI) of the German Ministry for the Environment.
John Chege, infrastructure coordinator from Friends of Karura Forest said, "In my restoration work, the bike will help me move swiftly through the vast forest of over 1000 hectares in a very short period. At first, I was nervous about having to charge it, but now I got used to it. Since it is fast and emits no noise and air pollution like the diesel motor, they allow us to provide better security in the forest and tackle one of Nairobi's worst environmental problems."
Two- and three-wheelers are a central transport mode in many low and middle-income countries, including African ones, quickly rising in numbers to a 50 percent increase by 2050. Highly polluting two- and three-wheelers can account for the same amount of emissions as a passenger car. A rapid global shift to electric motorcycles can result in saving 11 billion tons of co2 and about USD 350 billion by 2050 (more than double the annual energy-related emissions in the USA and about 14 times the 2019/2020 budget of Kenya).
A global leapfrog to electric vehicles, already underway in countries like Norway and China, is essential to curb carbon dioxide emissions. Transportation contributes approximately one-quarter of all energy related CO2 emissions. By 2050 it is likely to reach one-third, when the global number of passenger cars is projected to more than double. This growth is expected mostly in low-income countries, where there are rarely any vehicle emissions standards.
Scaling up the transition to electric mobility will require investments in battery charging infrastructure. Kenya's electric power generation capacity is sufficient to support the charging infrastructure. However, while demand for motorcycles is high, particularly in rural areas, distribution networks are inadequate. However, this challenge may be tackled by using solar energy, setting up charging stations, consulting boda-boda operators and using lithium ion batteries.
After steep drop in 2020, global carbon dioxide emissions have rebounded strongly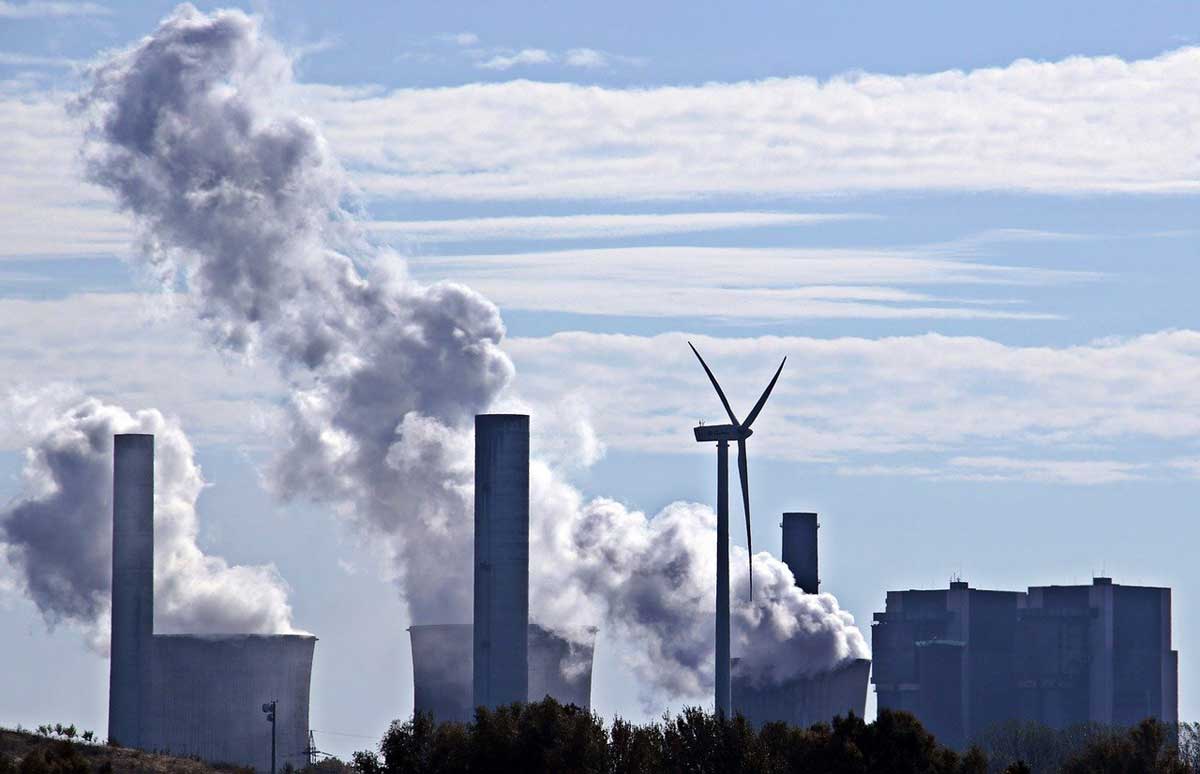 The Covid-19 crisis in 2020 triggered the largest annual drop in global energy-related carbon dioxide emissions since the Second World War, according to IEA data released today, but the overall decline of about 6% masks wide variations depending on the region and the time of year.
After hitting a low in April, global emissions rebounded strongly and rose above 2019 levels in December. The latest data show that global emissions were 2%, or 60 million tonnes, higher in December 2020 than they were in the same month a year earlier. Major economies led the resurgence as a pick-up in economic activity pushed energy demand higher and significant policies measures to boost clean energy were lacking. Many economies are now seeing emissions climbing above pre-crisis levels.
"The rebound in global carbon emissions toward the end of last year is a stark warning that not enough is being done to accelerate clean energy transitions worldwide. If governments don't move quickly with the right energy policies, this could put at risk the world's historic opportunity to make 2019 the definitive peak in global emissions," said Dr Fatih Birol, the IEA Executive Director. "In March 2020, the IEA urged governments to put clean energy at the heart of their economic stimulus plans to ensure a sustainable recovery. But our numbers show we are returning to carbon-intensive business-as-usual. This year is pivotal for international climate action – and it began with high hopes – but these latest numbers are a sharp reminder of the immense challenge we face in rapidly transforming the global energy system."
The 2020 trends underscore the challenge of curbing emissions while ensuring economic growth and energy security. Amid a growing number of pledges by countries and companies to reach net-zero emissions by mid-century, the rebound in emissions shows what is likely to happen if those ambitions are not met with rapid and tangible action.
Emissions in China for the whole of 2020 increased by 0.8%, or 75 million tonnes, from 2019 levels driven by China's economic recovery over the course of the year. China was the first major economy to emerge from the pandemic and lift restrictions, prompting its economic activity and emissions to rebound from April onward. China was the only major economy that grew in 2020.
In India, emissions rose above 2019 levels from September as economic activity improved and restrictions were relaxed. In Brazil, the rebound of road transport activity after the April low drove a recovery in oil demand, while increases in gas demand in the later months of 2020 pushed emissions above 2019 levels throughout the final quarter.
Emissions in the United States fell by 10% in 2020. But on a monthly basis, after hitting their lowest levels in the spring, they started to bounce back. In December, US emissions were approaching the level seen in the same month in 2019. This was the result of accelerating economic activity as well as the combination of higher natural gas prices and colder weather favouring an increase in coal use.
"If current expectations for a global economic rebound this year are confirmed – and in the absence of major policy changes in the world's largest economies – global emissions are likely to increase in 2021," Dr Birol said. "Nonetheless, there are still reasons for optimism. China has set an ambitious carbon-neutrality target; the new US administration has rejoined the Paris Agreement and is putting climate at the heart of its policy-making; the European Union is pushing ahead with its Green Deal and sustainable recovery plans; India's stunning success with renewables could transform its energy future; and the United Kingdom is building global momentum toward stronger climate action at COP26 in November."
Global emissions plunged by almost 2 billion tonnes in 2020, the largest absolute decline in history. Most of this – around 1 billion tonnes, which is more than the annual emissions of Japan – was due to lower use of oil for road transport and aviation. As travel and economic activities pick up around the world, oil consumption and its emissions are rising again. The record increase in sales of electric vehicles is insufficient to offset the growth in emissions caused by the uptick in road traffic around the world.
Global emissions from the electricity sector dropped by 450 million tonnes in 2020. This resulted partly from lower electricity demand but also from increases in electricity generation by solar PV and wind. For the world to achieve the climate goals of the Paris Agreement, notably of limiting global warming to well below 2 °C, a decline in electricity sector emissions of around 500 million tonnes would need to occur every single year. Even greater annual drops in emissions from electricity generation would be required to put the world on a path in line with warming of 1.5 °C.
In order to show a sustainable path forward, the IEA will publish on 18 May the world's first comprehensive roadmap for the energy sector to reach net-zero emissions by 2050. As part of its focus on leading clean energy transitions worldwide, the IEA is working with the United Kingdom's COP26 Presidency to bring together heads of government and ministers at the IEA-COP26 Net Zero Summit on 31 March to step up international efforts to turn net zero pledges into concrete energy policies and actions.
In April, the IEA will release its Global Energy Review 2021, which will examine this year's emerging trends in global energy demand and CO2 emissions.
EU and Armenia Comprehensive and Enhanced Partnership Agreement enters into force
On 1 March 2021, the European Union-Armenia Comprehensive and Enhanced Partnership Agreement (CEPA) will enter into force. It has now been ratified by the Republic of Armenia, all EU Member States and the European Parliament. This represents an important milestone for EU-Armenia relations.
This Agreement provides a framework for the EU and Armenia to work together in a wide range of areas: strengthening democracy, the rule of law and human rights; creating more jobs and business opportunities, improving legislation, public safety, a cleaner environment, as well as better education and opportunities for research. This bilateral agenda also contributes to overall aim of the EU to deepen and strengthen its relations with the countries of its Eastern neighbourhood through the Eastern Partnership framework.
High Representative of the European Union for Foreign Affairs and Security Policy/Vice-President of the European Commission, Josep Borrell, said: "The entry into force of our Comprehensive and Enhanced Partnership Agreement comes at a moment when Armenia faces significant challenges. It sends a strong signal that the EU and Armenia are committed to democratic principles and the rule of law, as well as to a wider reform agenda. Across political, economic, trade, and other sectoral areas, our Agreement aims to bring positive change to people's lives, to overcome challenges to Armenia's reforms agenda."
Commissioner for Neighbourhood and Enlargement, Olivér Várhelyi, underlined that: "While these are trying times for Armenia, the European Union continues to stand by the Armenian people. The entry into force of the bilateral EU-Armenia agreement on 1 March will allow us to strengthen our work on the economy, connectivity, digitalisation and the green transformation as priority areas. These will have concrete benefits for the people and are key for socio-economic recovery and the longer-term resilience of the country. In the current turbulent days, maintaining calm and respect for democracy and constitutional order are key."
The Agreement was signed in November 2017 and substantial parts of have been provisionally applied since 1 June 2018. Since then, the breadth and depth of the bilateral cooperation between Armenia and the European Union have advanced steadily. At the 3rd EU-Armenia Partnership Council held on 17 December 2020, the European Union and Armenia reiterated their full commitment to implementing the CEPA.
The Agreement plays an important role for the modernisation of Armenia, in particular through legislative approximation to EU norms in many sectors. This includes reforms in the rule of law and respect of human rights, particularly an independent, efficient and accountable justice system, as well as reforms aimed at enhancing the responsiveness and effectiveness of public institutions and at favouring the conditions for sustainable and inclusive development.
From the entry into force of the Agreement on 1 March, cooperation will be strengthened in those areas which to date were not subject to the provisional application of the Agreement. The European Union stands ready and looks forward to working even more closely with Armenia on the full and effective implementation of the Agreement, in our mutual interest and to the benefit of our societies and citizens.