Authors: Dhritiman Banerjee & Ayush Banerjee
Traditional Security vs Non-traditional Security
There exist various types of threats that a nation faces in today's world. These primordial threats, in turn, affect a nation's security dilemma in ways more than one. These can be of two primary type- traditional security threats and non-traditional security threats. Traditional security threats are threats to national security that arise out of conventional international issues such as water sharing, land sharing, etc. These disputes often result in a full-scale war or conventional conflicts among the nations involved.
Similarly, non-traditional security threats are the concerns that a nation faces due to the increased complexity in the conduct of foreign relations after the wake of the new world order, post-1945. As more nations gained their independence and as more international organisations were formed, these threats spread throughout the world resulting in diplomatic tensions and, intra-state and inter-state armed conflicts. At times these conflicts also involve non-state belligerents as well. Large scale migration, environmental degradation and climate change action, intensification of ethnocentrism towards ethnonationalism leading to ethnic conflicts, cyberspace security risks, terrorism and violent extremism, etc. are examples of such non-traditional security threats.
Traditional security threats were directly aimed at the system of governance of the involved international actors, often involving various proportions of military conduct and an aggressive foreign policy coupled with intelligence operations. Meanwhile, non-traditional security threats are complex systems of organised opposition to a dominant entity or actor. These may not involve armed warfare or an aggressive foreign policy as such. For instance, the 9/11 attack on the twin towers in the United States by Al-Qaeda affiliates amount to a non-traditional security threat, in general, and terrorism, in particular. This attack was not directly aimed at toppling over the regime in power, rather spread the message of radical extremism globally by a non-state actor of violent nature. Such threats are becoming more and more predominant in the 21st century.
Another instance of a non-traditional security threat stemmed out of the growing resentment for the authoritarian regime in power in Syria, which triggered the Syrian refugee crisis in 2011-12. The rapid displacement of people in rural locals within the nation created large scale dissatisfaction in terms of the economy with a rise in unemployment rates and poverty among with the loss of their means of livelihood. This displaced populace travelled beyond the already fragile Syrian border into several European states that triggered a spillover of the Syrian refugee crisis resulting in a security risk for most south European states such as Greece and Italy. Invariably, most of the European states shut down their borders due to an imminent security risk from extremism and rising ethnocentrism that may have resulted from integrating the refugees into their formal economies. More recently, India shut down its borders on the displaced Rohingya refugees from Myanmar, stating the probable cause of extremism being imminent within such a marginalised, persecuted populace.
The Case of Covid-19
This year shook the global political order. By March 2020, the coronavirus outbreak in Wuhan turned into a full-scale health crisis across the world. The virus had spread throughout the globe and new epicentres were discovered almost every week. Nations such as the United States, Spain, Italy, India, United Kingdom, among others have been severely affected ever since. However, alongside the health risks associated with the virus, as most governments focus on the research and development of a safe vaccine, the security risks are becoming more important as a part of this discourse with each passing day. There are restrictions on fundamental freedoms such the freedom of movement and assembly. While most major channels of information have shifted to the domains of cyberspace, governments have become heavily reliant on data infrastructures and domestic resource capacities. The transportation industry alongside others has been severely affected, affecting the national economy. The food supply chain has frayed. There have been no practical international trade operations except for highly politicised transfers of essentials and medicare. Millions have lost their employment and means of livelihood. Fear and panic have spread among the public at large. In a few nations, internal displacement has risen hundred folds.
However, as the Covid-19 pandemic spreads chaos, non-traditional security issues may not result in a nuclear catastrophe, but it may directly or indirectly threaten the survival of States. This time period is extremely important for all governments to reshape their policy processes to curtail the social, economic, political, diplomatic and human security risks associated with the outbreak. While many governments have opted to follow a phased lockdown model to tackle the health-related issues associated with the outbreak, they have failed to implement public policy to curtail the other risks associated with it. This nonchalance has resulted in a new age security dilemma that coerces the States into taking policy actions they never planned to adopt.
There are several security threats that pose a risk to major governments due to the Covid-19 pandemic. In the economic context, Covid-19 has increased market volatility such that the price of risk assets has fallen sharply with economies both large and small recording a significant drop of at least 30% at the trough. Tobias Adrian and Fabio Natalucci estimate that "Credit spreads have jumped, especially for lower-rated firms. Signs of stress have also emerged in major short-term funding markets, including the global market for U.S. dollars. Volatility has spiked, in some cases to levels last seen during the global financial crisis, amid the uncertainty about the economic impact of the pandemic. With the spike in volatility, market liquidity has deteriorated significantly, including in markets traditionally seen as deep, like the U.S. Treasury market, contributing to abrupt asset price moves." It is said that all jobs created since the financial crisis in the US, have been completely wiped away during this Covid-19 outbreak. This creates an atmosphere of public agitation against the government that continues to trigger mass protests and activism. The financial security, housing security, employment security concerns are paramount in this distraught for the public and government alike. International trade is at a standstill affecting all the export-oriented economies around the globe. These nations are now bound by self-reliance on domestic industries creating a need to romp up securitisation efforts at the domestic level itself.
Moreover, Covid-19 is set to increase political instability in countries such as Japan, South Korea, India, Italy, China and the US due to the economic repercussions of the lockdown and also due to the public reaction to governmental policy in efforts towards eradicating the virus. In fact, if the virus causes a global economic meltdown or a global recession, it will perhaps be due to the economic perils the US economy shall face in the coming years. This will also considerably influence Trump's reelection campaign, as he may be forced to prioritise digital media campaigns over public campaigns due to the risks emanating from Covid-19. There will be rising security concerns with regard to the same considering the fact that there has already been illegitimate involvement of foreign actors in the previous election campaigns wherein Cambridge Analytica was allegedly charged for deliberating manipulating audience content with the help of the Russian Federation.
The Covid-19 pandemic has increased the dependence on cyberspace as software applications such as Google Meet, Skype and Zoom gain in popularity. This gain has been noticeably triggered by the idea of working from home and due to the conversion of physical classroom education to online learning modules. This brings into focus the need for an enhanced cybersecurity mechanism that can allow easy access while also protect the private and personal data of the users. There have already been reports which suggest that the security at Zoom has already been breached. This called for close inspection and proper securitisation of the features to ensure its clients' next-generation data protection, as a remarkable landmark in the domains of cyberspace security. It is also said that the spread of Covid-19 will increase strategic disinformation campaigns leading to the spreading of propaganda, fake news and manipulated content. Much of this content may also undertake dubious angles on the virus outbreak itself inciting public dissatisfaction leading to panic and mass hysteria. While governments may also attempt at withholding valuable information and data on the actual consequences of the virus especially by downlisting the rate of mortality and infection behind the veil of public security.
The Council of Europe Cybercrimes division has reported that there is valuable evidence that malicious actors are exploiting the cyberspace vulnerabilities to cater to their own advantage. For example, it stated that phishing campaigns and malware distribution through seemingly genuine websites or documents providing information or advice on Covid-19 are used to infect computers and extract user credentials. Attacks against critical infrastructures or international organizations, such as the World Health Organization are becoming seemingly probable. Such agents also use ransomware targeting the mobile phones of individuals using applications that claim to provide genuine information on Covid-19 in order to extract financial information of the user. They can also obtain access to the systems of organisations by targeting employees who are teleworking or video conferencing. Fraudulent schemes where people are tricked into purchasing goods such as masks, hand sanitizers and fake cheap medicines claiming to prevent or cure Covid-19 are also being used for the same purpose by the cybercriminals. These are a few instances that add to the security dilemma the nations face due to the rapid spread of Covid-19 across the world.
Alongside these, the defence industry is set to experience a major slowdown due to the pandemic. Production, manufacturing facilities and supply chains could be affected as the requirements shift towards civilian and police equipment from heavy military equipment. More importance will be given to recovery and aid systems than weapons and ordnances. However, defensive readjustments continue to remain important for ensuring adequate security especially with respect to border control, protection of personnel and institutions, protection of natural resources from exploitation, ensuring law and order as law enforcement and paramilitary operations remain the primary preventive measures at the monopoly of the governments. This crisis will also have profound geopolitical consequences, particularly for the US-China relationship.
Tarık Oğuzlu believes, "the years ahead will likely see the geopolitical rivalry between the U.S. and China intensify. This power competition will likely transpire within a post-liberal international order in which neither the U.S. will continue to act as the chief provider of global public goods nor China will acquiesce in the role of norm-taker." We already know that the USA under President Trump's presidency has already begun questioning the liberal international order from within. Notwithstanding Trump's reelection in November, the isolationist and nationalist tendencies within the current American society will continue to grow more radical and dominant. There may be smear campaigns that could affect the well-settled Chinese populace in order to expunge them from the integrated American society. Instances of racism and ethnocentrism will grow and lead to civic hostilities threatening public order and human security norms. Similarly, China under President Xi Jinpinghas adopted a more assertive and claimant role in international politics, and China has changed its course from the 'bide your time and hide your capabilities' dictum in history. Trade between the two major powers has already come to a standstill.
In the words of Ahyousha Khan, "…it is essential for states to counter non-traditional security threats because they can potentially reduce national resilience of states to prosper. The consequences of these threats would be more damaging for developing world, where there is population density, lack of medical facilities and most importantly economic vulnerability of the state to handle such threats for a prolonged period of time." It is evident from the aforementioned instances that Covid-19 is, in fact, a non-traditional security threat in ways more than one. It leads to multitudes of security concerns hat encompasses most major domains of politics including the economy and cyberspace. Securitisation and protection services are of paramount importance in the same regard. It can be stated that the need to protect the civilians from such non-traditional security threats will lead States to assume a more authoritarian role whereby the State will increase surveillance on its citizens and will curtail the freedoms of movement and expression. Political leaders often exploit these non-traditional security threats to fulfill their own political interests and to secure their own position as the leader of the party. Such is the security risk arising out of the pandemic at large.
COVID-19 lockdowns are in lockstep with the 'Great Reset'
In October 2019, a pandemic simulation exercise called Event 201 – a collaborative effort between Johns Hopkins Center for Health Security, World Economic Forum, and Bill and Melinda Gates Foundation – concluded that a hypothetical new coronavirus may end up killing at least 65 million people worldwide within 18 months of an outbreak.
When COVID-19 coincidentally emerged from Wuhan two months later, scientists were rushing to generate similar alarmist forecasts using a variety of questionable scientific models. Researchers from the Imperial College London, for instance, approximated death tolls of 500,000 (UK) and two million (USA) by October this year. To those following the metastasis of the global vaccine mania, the Imperial model was predictably "tidied up" with the help of Microsoft.
While scientific models are admittedly fallible, one would nonetheless be hard-pressed to justify the endless string of contradictions, discrepancies and wilful amnesia in the global pandemic narrative. In fact, one should question whether COVID-19 even deserves the tag of a "pandemic". According to the United States' Centre for Disease Control (CDC), the updated age-group survival rates for COVID-19 happen to be: Ages 0-19 (99.997%); 20-49 (99.98%); 50-69 (99.5%); and 70+ (94.6%). The mortality rates are only slightly higher than the human toll from seasonal flu and are, in fact, lower than many ailments for the same age cohorts.
If the CDC statistics don't lie, what kind of "science" have we been subjected to? Was it the science of mass-mediated hysteria? There are other troubling questions yet unanswered. Whatever happened to the theory of bats or pangolins being the source of COVID-19? Who was Patient Zero? Why was there a concerted media agitprop against the prophylactic use of hydroxychloroquine that was backed by the Indian Council of Medical Research (ICMR) no less? And why did Prof Neil Ferguson, who had led Imperial's contagion modelling, repeatedly breach lockdown measures to meet his paramour – right after his recommendations were used to justify draconian lockdowns worldwide which continue till today?
Most damning yet, why are Western media and scientific establishments dismissive of Russia's Sputnik V vaccine? After all, Moscow's credibility, both scientific and otherwise, is on the line here. In a real pandemic, nobody would care where an effective remedy comes from. The virus does not care about borders and geopolitics; so why should we politicize the origins of an antidote?
Perhaps what we are really dealing with here is a case of mass "coronapsychosis" as Belarussian President Alexander Lukashenko aptly called it. Who benefits from global lockdowns that are destabilizing all facets of our society? The following four "great" undercurrents may provide a clue.
The Great Deflection
As the author had warned for more than a decade, the world is staring at a confluence of risk overloads, socioeconomic meltdowns1 and a Second Great Depression. For the ruling classes, COVID-19 is fortuitously deflecting public attention away from the disastrous consequences of decades of economic mismanagement and wealth fractionation. The consolidation of Big Tech with Big Media2has created an Orwellian world where collective hysteria is shifting loci from bogeymen like Russia to those who disagree with the pandemic narrative.
We have entered a "new normal" where Pyongyang, North Korea, affords more ambulatory freedom than Melbourne, Australia. While rioting and mass demonstrations by assorted radicals are given a free pass – even encouraged by leaders in the West –Facebook posts questioning lockdowns are deemed subversive. This is a world where Australian Blueshirts beat up women, manhandle a pregnant woman in her own home, and perform wolf pack policing on an elderly lady in a park. Yet, the premier of the Australian state of Victoria remains unfazed by the unflattering moniker of Kim Jong Dan.
The corona-totalitarianism is unsurprisingly most pronounced in the Anglosphere and its dependencies. After all, these nations are staring at socioeconomic bankruptcies of unprecedented proportions vis-à-vis their counterparts. Even their own governments are being systematically undermined from within. The US Department of Homeland Security, created in the aftermath of 9/11 to combat terrorism, is now providing$10 million in grants to organizations which supposedly combat "far-right extremism and white supremacy". This will further radicalize leftist malcontents who are razing down US cities and its economies in the name of social justice. There is however a curious rationale behind this inane policy as the following section illustrates.
The Great Wealth Transfer
While the circus continues, the bread is thinning out, except for the Top 0.001%. Instead of bankruptcy as recent trends indicated, Silicon Valley and affiliated monopolies are notching up record profits along with record social media censorships. US billionaires raked in $434 billion in the first two months of the lockdown alone. The more the lockdowns, the more the wealth accrued to the techno-elite. As tens of millions of individuals and small businesses face bankruptcy by Christmas, the remote work revolution is gifting multibillion dollar jackpots to the likes of Jeff Bezos (Amazon) and Mark Zuckerberg (Facebook). Azure (Microsoft) and AWS (Amazon) cloud eco-systems, among others, have expanded by 50% since the beginning of the pandemic.
In the face of such runaway wealth fractionation, panoptic contact tracing tools from Big Tech are increasingly employed to pacify restive populations. And of course, to prevent a second, third or Nth wave of COVID-19 for our collective good!
In the meantime, Big Banks, Big Pharma, Big Tech and other monopolies are getting lavish central bank bailouts or "stimulus packages" to gobble up struggling smaller enterprises. COVID-19 is a gift that never stops giving to a select few. But how will the techno-oligarchy maintain a degree of social credibility and control in an impoverished and tumultuous world?
The Great Philanthropy
Oligarchic philanthropy will be a dominant feature of this VUCA decade3. According to a recent Guardian report, philanthropic foundations have multiplied exponentially in the past two decades, controlling a war chest worth more than $1.5 trillion. That is sufficient to bankroll a horde of experts, NGOs, industry lobbies, media and fact-checkers worldwide. Large sums can also be distributed rapidly to undermine governments. The laws governing scientific empiricism are no longer static and immutable; they must dance in tandem with the funding. Those who scream fake news are usually its foremost peddlers. This is yet another "new normal" which had actually predated COVID-19 by decades.
The Bill and Melinda Gates Foundation (BMGF) is a prime example of how oligarchic philanthropy works. Since 2000, it has donated more than $45 billion to "charitable causes" and a chunk of thisis designed to control the global media narrative. The Guardian, rather tellingly, credits the BMGF for helping eradicate polio despite contrary reports of wanton procedural abuses, child death tolls and poverty exploitations which routinely mar the foundation's vaccination programs. Bill Gates even interprets vaccine philanthropy in terms of a 20-to-1 return on investments, as he effused to CNBC last year.
As for the BMGF's alleged polio success, officials now fear that a dangerous new strain could soon "jump continents". After spending $16 billion over 30 years to eradicate polio, international health bodies – which work closely with BMGF – have "accidentally" reintroduced the disease to Pakistan, Afghanistan, and Iran.
Poverty, hunger and desperation will spawn a tangible degree of public gratitude despite elite philanthropy's entrenched bias towards elite institutions and causes. By the Guardian's own admission, "British millionaires gave £1.04bn to the arts, and just £222m to alleviating poverty" in the 10-year period to 2017. Contrast this with the annual $10 billion earmarked by the philanthropic pool for "ideological persuasion" in the US alone. The rabble is worth their weight only for the potential havoc they can wreak.
There is enough money floating around to reduce our cities into bedlams of anarchy as seen in the United States today. (It will only get worse after the Nov 3 US presidential elections).The crumbs left over can be delegated to threadbare charities. One only needs to reflect on soup kitchens in the post-1929 Weimar Republic. The most popular ones were organized by the Nazi party and funded by wealthy patrons. The march towards a new order has a familiar historical meme. The new Brownshirts are those who terrorise citizens for not wearing masks, for not being locked down in their pens, and for simply supporting a political candidate of choice. Even children who do not follow the oligarchic narrative are not spared!
The Great Reset
A great pruning will inevitably occur in the mega-billionaire club as whatever remains of the global corona-economy is systematically cannibalized. The club will get smaller but wealthier and will attempt to sway our collective destiny. Control over education, healthcare, means of communications and basic social provisions is being increasingly ceded by governments to the global elite. Governments colluding in the "new normal" will sooner or later face the ire of distressed masses. Politicians and assorted "social justice warriors" will be scapegoated once they have outlived their usefulness.
In this cauldron, the century-old technocratic dream of replacing politicians, electoral processes and businesses with societies run by scientists and technical experts4may emerge – thanks to advances in panoptic technologies. It will be an age for the "rational science of production" and "scientific collectivism". The latter is eerily redolent of the Soviet sharaska (prison labs) system.
The production and supply of goods will be coordinated by a central directorate5, led not by elected representatives (whose roles, where they exist, will be nominal anyway) but by technocrat factotums. Perhaps this is what the World Economic Forum refers to as the Great Reset. In reality though, this idea smacks of a global Gosplan minus the Doctor Sausages for the innumerable many.
(Some emerging economies like Malaysia and India casually refer to technocracy as an infusion of greater technical expertise into bureaucracy. This is a misinterpretation of technocracy's longstanding means and goals).
One intractable problem remains: will the emerging global oligarchy tolerate the existence of various deep states worldwide? Initially, both groupings may cooperate to their mutual benefit but their respective raisons d'être are too contradictory to be reconciled One thrives on an "open society" run by obedient hirelings who will administer a global Ministry of Truth while the other depends on secrecy and a degree of national sovereignty to justify its existence. Surveillance technologies ushered in by the ongoing "coronapsychosis" may end up being the deciding factor in this struggle.
After all, if social media posts by the President of the United States and the White House can be blatantly censored today, think of the repercussions for billions of people worldwide tomorrow? 
Author's note: An abridged version of this article was published by RT on Oct 14
References
1. Maavak, M. (2012), Class Warfare, Anarchy and the Future Society: Is the Middle Class forging a Gramscian Counter-Hegemonic Bloc Worldwide? Journal of Futures Studies, December 2012, 17(2): 15-36.
2. Maavak, M. (2019). Bubble to Panopticon: Dark Undercurrents of the Big Data Torrent.Kybernetes, Vol. 49 No. 3, pp. 1046-1060. https://doi.org/10.1108/K-06-2019-0403
3. Maavak, M (2021). Maavak, M. (2021). Horizon 2020-2030: Will Emerging Risks Unravel our Global Systems? Accepted for publication.Salus Journal, Issue 1 2021.
4. Elsner, Jr., Henry (1967). The Technocrats: Prophets of Automation. Syracuse University.
5. Stabile, D.R. (1986). Veblen and the Political Economy of the Engineer: the radical thinker and engineering leaders came to technocratic ideas at the same time.American Journal of Economics and Sociology, Vol, 45, No. 1, 1986, pp. 43-44.
Should Turkey and Azerbaijan Be Worried About Killed Syrian Mercenaries?
Just a few weeks ago many analysts and observers were sceptical about reports of Turkey's transferring units of its Syrian National Army (SNA) proxies to Nagorno Karabakh, even more so because Turkish officials denied any such claims. However, as evidence of massive casualties among the Syrian mercenaries continues to mount, there is little space left for doubt: SNA fighters have become cannon fodder in the Turkish operation in support of Azerbaijan.
The first batch of bodies of those Syrians who perished in Nagorno Karabakh counted over 50 people, according to messages and videos that went viral on opposition WhatsApp and Telegram channels. Among the dead who were delivered to Syria over Hiwar Kilis border crossing and were given a hasted burial were men from Aleppo, Idlib, Homs and other regions of Syria. Many of their relatives, like families of Muhammad Shaalan from Atareb and Kinan Ferzat from Maarat al-Nuuman, were shocked to learn about their death.
Just like the majority of the Syrians who travelled to Nagorno Karabakh, Muhammad and Firzat were primarily motivated by lucrative rewards of up to 2,000 dollars promised by Turkey. "I came here to make money and have a better life back in Syria where the living conditions are miserable. I consider this a job, nothing else," a member of Liwa Sultan Murad, one of the first SNA factions to deploy its fighters to the contested region, told Guardian.
The reason behind heavy casualties of the Syrian mercenaries is that they are thrown into action where the clashes are the most violent, including Jabrayil, Terter, Fizulin and Talysh. This move allows Azerbaijan to keep its military, who mainly provide air support including operating Turkey-made Bayraktar TB2 UAVs and coordinate artillery and missile strikes of the Armenian positions, out of direct contact with the enemy.
The estimates of the numbers of the Syrian mercenaries present in Nagorno Karabakh are wildly different. While initial reports put their number at 500 men, it is currently believed that the actual number may be in thousands. This data indicates that at least 10 percent of the fighters were killed during the very first days of the escalation – a serious alarm for the mercenaries as well as their Turkish backers.
These developments must ring a bell for Azerbaijan as well. The longer the conflict protracts, the higher the risk of casualties among the Azeri servicemen becomes, who have already suffered losses in Armenian retaliation strikes. Baku has managed to avoid discontent among the military as well as the civilian populace – not least thanks to the Syrian mercenaries crushed as cannon fodder – but this can not continue for long.
Emerging Multipolarity and its consequences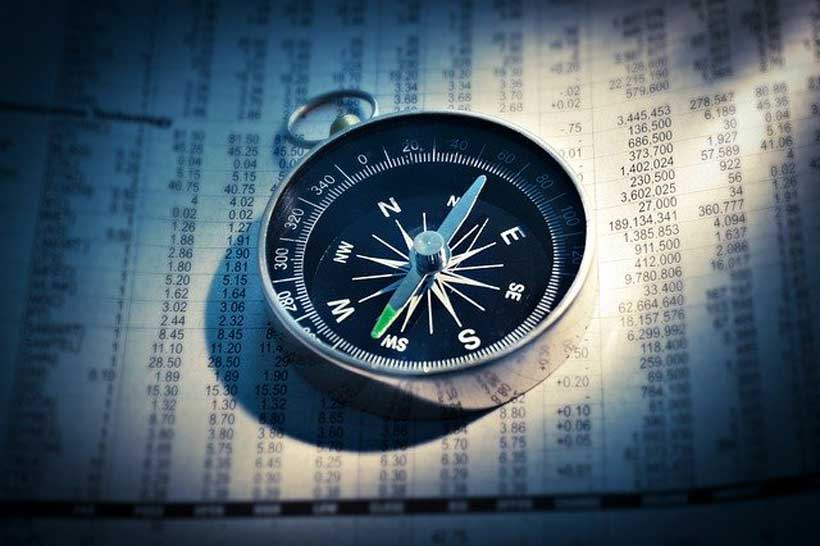 "Make America great again" a slogan that formed the nucleus of trump's electoral campaign vividly suggests that America is no more a great country. It is, in fact, an implicit admission that U.S is gradually losing its clout in international politics and hence, its image as a sole superpower of the world has virtually tarnished. Let me rephrase this connotation; it means that the era of unipolar world is over and the world has now transitioned to a multipolarirty.
Currently, new power centers are emerging in transnational political landscape. China, Russia, India and Turkey are excessively engaged to carve a niche for them in evolving international order. Most importantly, with China and Russia's mushrooming proximity, balance of power is now shifting from west to east. Former United States (US) Secretary of State, Hillary Clinton at her state visit to New Zealand was one of the first to observe "a shifting balance of power to a more multi-polar world as opposed to the Cold War model of a bipolar world". This conspicuous change in multi-national political setup was also realized by Ban ki Moon, the then secretary- General of United Nations who stated at Stanford University in 2013 that we have begun to "move increasingly and irreversibly to a multi-polar world". Russian Foreign Minister, Sergei Lavrov, also declared at the Russia-China Conference 2016 that "international relations have entered into a conceptually new historical stage that consists in the emergence of a multi-polar world order and reflects the strengthening of new centers of economic development and power".
These manifestations of political spin doctors have since then revealed a general acceptance of the idea of multi-polar world as a concept that is inescapable political reality in the contemporary international dynamics. However, when it comes to the transitions and inevitability of power structures, there is a little agreement among the international states.
A much stronger resistance to forego unipolarity remains embedded in the Trump administration vision to "make America great again". Political pundits such as Robert Kaplan continue to question, whether there is an overlap of unipolar and multi-polar world realities; where US continues to retain the supremacy in military realm of affairs and is anticipated to remain so for a considerable future time, whereby China leads in the economic realm. Additionally nations in the former Third World are acquiring status as rising powers, notably India who have over the years with smart diplomacy have acquired global outreach to shape international agenda.
Chronologically, After World War II, the U.S. became the undisputed and unchallenged global superpower. It was the only country, equipped with nuclear warheads and was one of the few countries involved in the war that came away from it relatively unscathed at home. The U.S. underwent a meager loss of approximately 400,000 soldiers and a fractional amount of civilians in the war. The Soviet Union, meanwhile, incurred a gigantic loss of around 11 million soldiers and some 7 million to 10 million civilians. While Soviet and European cities were undergoing the process of rehabilitation, American cities flourished. It seemed clear to all that the future belonged to the United States.
But it didn't take long for the luster of unrivaled power to tarnish. The U.S. military machine relaxed as quickly as it had mobilized, and wartime unity gave way to peacetime political debates over government spending and entitlement programs. Within five years, a bipolar world emerged: The Soviets attained an atomic bomb, and the U.S. was caught flat-footed in a war on the Korean Peninsula that ended in a stalemate. Soon thereafter, the U.S. was withdrawing from Vietnam and rioting at home. In 1971, then-President Richard Nixon predicted a world that he said would soon emerge in which the U.S. was "no longer in the position of complete pre-eminence." Within 26 years of the end of World War II, Nixon's prediction saw the light of the day and the U.S. had to resign to its fate.
Theoretically, multipolarity refers to a distribution of power in which more than two states have nearly equal amounts of military, cultural, financial and economic influence.
If we look at the contemporary world, we find that with the rise of like China, India, Russia, Indonesia, Turkey and Brazil, global power will spread across a wider range of countries, hence, a new world order with multipolar outlook is likely to emerge .
Realistically speaking, several revisionist powers are and will shaking up their regions. For instance, Russia invaded Georgia in 2008 and Ukraine in 2014 – annexing Crimea, over which it has fought several wars throughout history (mainly with Turkey). In turn, Turkey is asserting its sovereignty over the eastern Mediterranean to the frustration of countries like Greece, Egypt, Cyprus and Israel. Meanwhile, India has upped its aggression in its border dispute with Pakistan as Modi began a process to revoke the autonomous status of the disputed territories of Jammu and Kashmir.
Notably, after the age of city-states and nation-states, we are now entering the age of continental politics. The most powerful countries of the 21st century (the U.S., China, Russia India, Indonesia, and Brazil) are the size of continents. They have broad economic bases and their digital economies potentially have hundreds of millions of users. Internationally, their scale requires them to seek broad spheres of influence in order to protect their security.
Here the question arises what will be the impact of growing multipolarity in the world? First of all, revisionist powers will increasingly ignite tensions. The growing assertiveness of countries like Russia, Turkey and India is the new normal. As they grow more powerful, these countries will seek to revise arrangements in order to reflect the new realities of power. Because these (continental) states seek broad spheres of influence, many places are at risk of destabilization.
Second, one of the biggest risks is the growing paranoia of the hegemon (the U.S.). The current trade war has shown how destabilizing the policy of the (financial) hegemon becomes as it feels threatened by the rise of a rival. Historically, this has been the most important source of violent conflicts. Indeed, the biggest source of uncertainty in the coming years is how the U.S. will react to the rise of China.
Third, the world order will become more ambiguous. Two developments deserve our attention. First, the growing use of shadow power will make conflict more unpredictable. With digital tools, states (and non-state actors) are manipulating each other in subtle ways. For example, Russian hackers posed as Iranians to hit dozens of countries and Americans blamed Russia for tampering with American elections. Second, alliances will also become more ambiguous. With ever changing dynamics of world economy, new alliances, motivated by the concept of triangulation (to keep balance in relation with the US and China, the trade warriors) will form and such alliances, as predicted by spin doctors; will be less stable than the blocs, formed in 20th century.
To sum it up, before we reach a multipolar world order, we will see a period of growing uncertainty based on the rise of revisionist powers, the paranoia of the U.S. and growing ambiguity of conflict and cooperation. Moreover, the political pundits are divided in opinion that whether multi-polarity is unstable than unipolarity or bipolarity. Kenneth Waltz strongly was in favor of "bipolar order as stable". On the other side, Karl Deutsch and David Singer saw multi-polarity as guaranteeing a greater degree of stability in an article published in 1964, "Multipolar Systems and International Stability". Simon Reich and Richard Ned Lebow in "Goodbye Hegemony" (2014), question the belief whether a global system without a hegemon would be unstable and more war prone. However, whatever the system the world is likely to witness in the days to come, let's hope that this should be in the best interest of humanity and it should make the lives of the inhabitants of this planet peaceful and prosperous.