New $25 Million Support Will Help Djibouti Grow its Economy and Improve Access to Services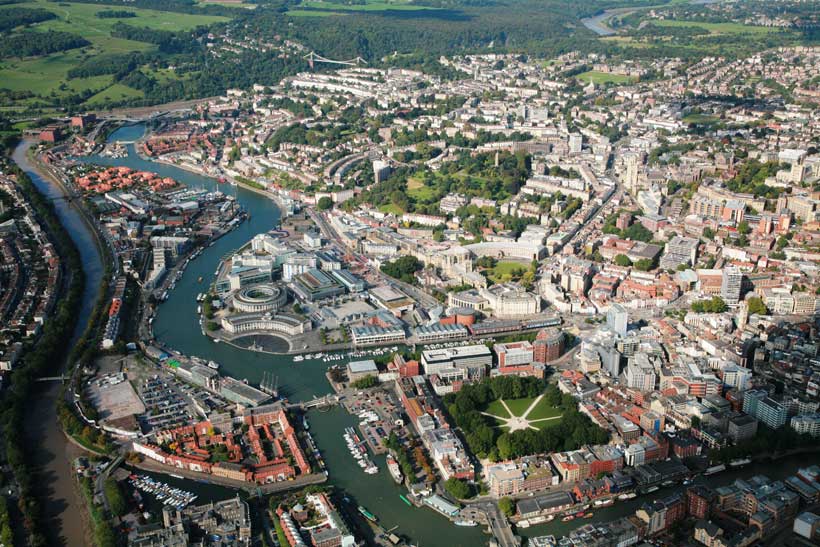 The World Bank's Board of Executive Directors approved on May 29, 2020, two new projects totaling US$25 million in credit from the International Development Association (IDA), the World Bank's arm for the poorest countries. The new financing will help Djibouti address vulnerability, foster inclusive economic growth and improve service delivery.
The first operation, the US$15 million Economic Management and Statistics Development for Policy Making project, will support the Government of Djibouti to fill data gaps, improve the quality and reliability of key official statistical products and processes, make data more accessible and enhance dissemination practices, and contribute to strengthening the institutional and technical capacity as well as the infrastructure of the National Institute of Statistics of Djibouti (INSD).
"High-quality data are critical to measure progress in growing the economy, reducing poverty and fostering shared prosperity," said Ilyas Moussa Dawaleh, Minister of Economy and Finance, in charge of Industry. "Djibouti took a major leap and placed itself at the forefront of the open data agenda, but more needs to be done to ensure statistical data are current and updated regularly in order to make the right decisions. Our public policies must impact the daily lives of our citizens and therefore must be based on reliable data. To succeed, we will make a qualitative leap by using the latest technologies, such as artificial intelligence and big data."
Addressing data deficiencies has the potential to drive better decision making and lasting change. In Djibouti, the lack of reliable data remains a critical roadblock to the country's understanding of poverty, welfare and economic developments. This operation will support the long-awaited Population Census, the first ever Economic Census, preparation of national accounts and a program of economic and household surveys to update statistics and produce data in a sustained manner.
"Through this project, we will gain a better understanding of the economic situation in the country and help support evidence-based planning and decision making that better meets the needs of the population, including vulnerable groups," said Marina Wes, World Bank Country Director for Egypt, Yemen and Djibouti.
New waves of displacement from Ethiopia, Eritrea, Somalia and Yemen have further exacerbated Djibouti's already fragile public services. Moreover, most recently, the crisis of COVID-19 and the locust outbreak have resulted in significant public health and economic impacts, threatening food security and livelihood opportunities.
In response, the additional financing of US$10 million approved today under the Development Response to Displacement Impacts Project in the Horn of Africa will help address these vulnerabilities. The operation will improve access to social and economic services so that the country can adapt to the changing context and create economic opportunities for both refugees and the communities hosting them. The project will also include a Contingent Emergency Response Component (CERC) to support Djibouti's emergency preparedness and response capacity.
"The burden of displacements falls largely on host countries," said Boubacar-Sid Barry, World Bank Resident Representative in Djibouti. "Our program will help Djibouti strengthen economic and social conditions in areas welcoming refugees and assist both refugees and host communities."
The World Bank's portfolio in Djibouti consists of 14 IDA-funded projects totaling US$209 million. The portfolio is focused on education, health, social safety nets, energy, rural community development, urban poverty reduction, modernization of public administration, governance and private sector development, with emphasis on women and youth.
Iran nuclear deal still best way to ensure peace
The UN regrets that the future of the Joint Comprehensive Plan of Action (JCPOA) is in doubt, but notwithstanding current challenges, that landmark deal is still the best way to ensure that Iran's nuclear programme proceeds along a peaceful path, the UN's top political official said on Tuesday.
Rosemary DiCarlo, Under-Secretary-General for Political and Peacebuilding Affairs, told the Security Council that the 2015 agreement – which the Council endorsed through resolution 2231 – remains crucial to the global nuclear non-proliferation architecture and to regional and international security.
"It is therefore regrettable that the future of this agreement is in doubt", she said, pointing to President Donald Trump's withdrawal from the nuclear deal in 2018, the re-imposition of US sanctions and Washington's decision not to extend waivers for oil trading with Iran.
Limits surpassed
She equally regretted that Iran, in response to the US withdrawal, has – under International Atomic Energy Agency (IAEA) monitoring – surpassed limits stipulated in the Plan of Action on uranium enrichment, its stockpiles of heavy water and low-enriched uranium, and nuclear research and development activities.
She appealed to Iran to resume full implementation of the JCPOA, and to address concerns raised by other countries regarding its actions inconsistent with restrictions set out in Annex B of resolution 2231.
Ms. DiCarlo addressed a videoconference meeting of the Council as its 15 members took up the Secretary-General's ninth report on the implementation of resolution 2231 (2015) ahead of the scheduled expiration of a UN arms embargo on Iran on 18 October.
Iran implicated in Saudi attacks
Among other things, she said that, based on technical findings, and taking into account information provided by Iran, the Secretariat assessed that cruise missiles and delta-wing drones, or parts thereof, used in attacks on Saudi Arabia in 2019 were of Iranian origin.
She also said that the Secretariat has received information from Australia, Israel and Saudi Arabia regarding the alleged transfer of arms and related material from Iran, and that it will report back to the Council, if appropriate, in due course.
"Notwithstanding the current challenges to the JCPOA, it remains the best way to ensure the exclusively peaceful nature of Iran's nuclear programme," the Under-Secretary-General said. "Its full implementation, as well as faithful adherence to resolution 2231, is also fundamental to regional stability," she said.
US calls for arms embargo extension
In the debate that followed, US Secretary of State Michael R. Pompeo – describing Iran as "the world's most heinous terrorist regime" – said that Washington's "overwhelming preference" is to work with the Council to extend that embargo that the Council put into place in 2017 through resolution 1747 (2007).
"Don't just take it from me or from the United States…From Israel to the Gulf, countries in the Middle East – who are most exposed to Iran's predations – are speaking with a single voice: Extend the arms embargo", he said.
"This Council has a responsibility to listen to them."
He warned that if the embargo is allowed to run out, Iran will be free to acquire Russian fighter jets, strengthen its submarine fleet, share new military technology with its Middle East proxies and hold a sword of Damocles over the region's economic stability.
"We've imposed arms restrictions on Tehran in various forms for 13 years, and with good reason, and to substantial effect", the Secretary of State said.
Don't give in to US 'intimidation' Iran urges
Iran's Minister for Foreign Affairs, Mohammad Javad Zarif, responded that if the Council falters, it will be a "generational setback" for multilateralism and the rule of law in the face of a US campaign of intimidation against international institutions.
Pointing to successive IAEA monitoring reports that found Iran in compliance with the Plan of Action, he said that Tehran has fulfilled all of its commitments in good faith, while Washington and its "enablers" have pressured the Secretariat into a one-sided interpretation of resolution 2231.
The international community in general, and the Council in particular, face a choice – to uphold respect for the rule of law or to return to the rule of the jungle by surrendering to the whims of an outlaw bully, he said.
He added that it is long overdue for the international community and the Council to hold the US accountable for its wrongful acts, including three wars in as many decades in the Middle East and economic terrorism against the Iranian nation.
Iran prefers constructive engagement, but it does not depend on others for its security, stability and prosperity, he said, adding that more than four decades of US pressure have failed to bring Iranians to their knees.
Israel's illegal annexation plans for Palestine, 'disastrous' for wider Middle East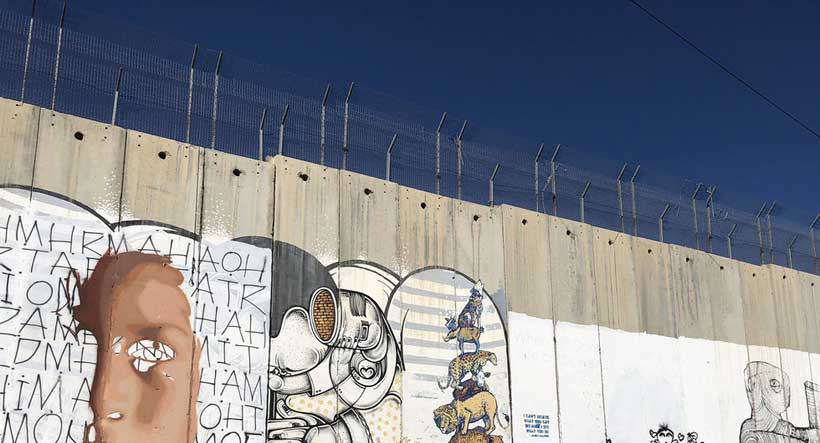 "Annexation is illegal. Period. Any annexation. Whether it is 30 per cent of the West Bank, or five per cent", Michelle Bachelet stated, adding that it would have "a disastrous impact on human rights" throughout the Middle East.
She warned that if Israel goes ahead, the "shockwaves will last for decades."
While acknowledging that the "precise consequences of annexation cannot be predicted", she upheld that they are likely to be disastrous for Palestinians, Israel itself and for the wider region.
According to news reports, Israeli Prime Minister Benjamin Netanyahu has set 1 July as the potential date to unilaterally annex parts of the occupied West Bank – as Palestinians warn of a return to resistance, even violence.
The UN rights chief cited the Secretary-General's call for Israel to abandon its annexation plans, saying that she backs that appeal "one hundred per cent."
More hardship
Noting other attempts to annex parts of the territory, Ms. Bachelet maintained that this latest move would will not only seriously damage peace efforts but may also "entrench, perpetuate and further heighten serious human rights violations, that have characterized the conflict for decades."
As population centres become enclaves, in addition to restricting movement, significant tracts of private land could be illegally expropriated or become inaccessible for Palestinians to cultivate land they legally own.
Moreover, Palestinians living within the annexed zone would experience greater difficulty accessing essential services like education and health, and humanitarian access may also be hindered.
Palestinians would come under even heavier pressure to move out of the annexed zone, and entire communities that are currently not recognized under Israel's planning regime, would be at high risk of forcible transfer, according to the UN human rights office (OHCHR).
And Palestinians outside the annexed zone risk seeing their access to natural resources cut off, their opportunity for natural growth removed and even their ability to leave and return to their own country, severely restricted.
Meanwhile, settlements, which are already a clear violation of international law, will almost certainly expand, increasing the existing friction between the two communities, OHCHR pointed out.
'Combustible mix'
Calling the situation "a highly combustible mix", Ms. Bachelet expressed deep concern that even the most minimalist form of annexation, would lead to increased violence and loss of life, "as walls are erected, security forces deployed, and the two populations brought into closer proximity."
"The existing two-tier system of law in the same territory will become embedded, with devastating impacts on the lives of Palestinians who have little or no access to legal remedy", she asserted.
The UN rights chief spelled out that under international humanitarian or human rights law, illegal annexation would not change Israel's obligations as the occupying power.
"Instead", she said, "it will grievously harm the prospect of a two-State solution, undercut the possibilities of a renewal of negotiations, and perpetuate the serious existing human rights and international humanitarian law violations we witness today".
In closing she maintained that "the shockwaves of annexation will last for decades, and will be extremely damaging to Israel, as well as to the Palestinians".
"However", concluded the High Commissioner, "there is still time to reverse this decision".
Youth Employment Support: a bridge to jobs for the next generation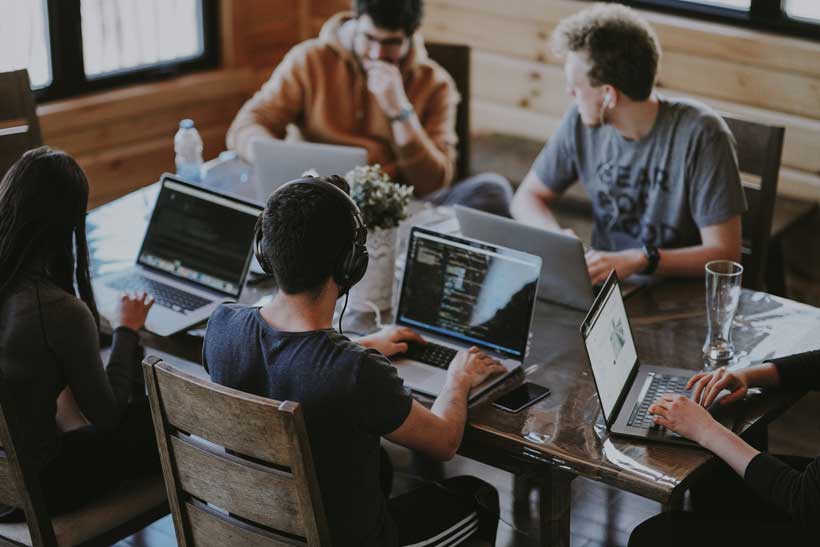 European Commission is taking action to give young people all possible opportunities to develop their full potential to shape the future of the EU, and thrive in the green and digital transitions. The coronavirus pandemic has emphasised the often difficult start many young people face in the labour market. We need to act fast. Now is the time to direct our attention towards the next generation.
The Commission is using this opportunity to ingrain the green and digital transitions in the DNA of the EU's youth and employment policies. With NextGenerationEU and the future EU budget, the Commission already proposed significant EU financing opportunities for youth employment. It is now for the Member States to prioritise these investments. At least €22 billion should be spent on youth employment support.
Executive Vice-President for an Economy that Works for People, Valdis Dombrovskis, said: "It is more important than ever that we help the next generation of Europeans to thrive and get on the jobs ladder, especially at this time of crisis. We are proposing clear and specific ways forward for our young people to get the professional chances that they deserve. Today's proposals also set out what EU funding is available to support Member States in boosting youth employment. By investing in the youth of today, we will help to create a competitive, resilient and inclusive labour market for tomorrow."
Nicolas Schmit, Commissioner for Jobs and Social Rights, said: "Now is the time to carry out much-needed reforms of the support measures we offer to young people. We owe it to the millions of graduates and those taking their early steps on the labour market to mobilise all the support we can. Our youth deserve the very best opportunities possible to develop their full potential."
Youth Employment Support: a bridge to jobs for the next generation
The Youth Employment Support package is built around four strands that together provide a bridge to jobs for the next generation:
The EU created the Youth Guarantee in 2013 and has since built bridges to the labour market for some 24 million young people. The Commission's proposal for a Council Recommendation on a Bridge to Jobs reinforces theYouth Guarantee and steps up the outreach to vulnerable young people across the EU, now covering people aged 15 – 29. The Recommendation keeps the pledge that if you sign up to the Youth Guarantee, you will receive an offer of employment, education, apprenticeship or training within four months. Bridge to Jobs will be more inclusive to avoid any forms of discrimination, with a wider outreach to more vulnerable groups, such as youth of racial and ethnic minorities, young people with disabilities, or young people living in some rural, remote or disadvantaged urban areas. It will link in with the needs of companies, providing the skills required – in particular those for the green and digital transitions – and short preparatory courses; and it will provide tailored counselling, guidance and mentoring.
The Commission's proposal for a Council Recommendation on vocational education and training aims to make systems more modern, attractive, flexible and fit for the digital and green economy. More agile, learner-centred vocational education and training will prepare young people for their first jobs and gives more adults opportunities to enhance or change their careers. It will help vocational education and training providers to become centres of vocational excellence, while supporting diversity and inclusiveness.
A renewed impetus for apprenticeships will benefit both employers and young people, adding a skilled labour force to a wide range of sectors. The European Alliance for Apprenticeships has made available more than 900,000 opportunities. The renewed Alliance will promote national coalitions, support SMEs and reinforce the involvement of social partners: trade unions and employers' organisations. The goal is to sustain the apprenticeship offers now, as apprentices we train now will be highly skilled workers in a few years' time.
Additional measures to support youth employment include employment and start-up incentives in the short term, and capacity building, young entrepreneur networks and inter-company training centres in the medium term.
The Commission urges Member States to step up youth employment support by making use of the significant funding available under NextGenerationEU and the future EU budget. For example, the EU can help fund:
Start-up grants and loans for young entrepreneurs, mentoring schemes and business incubators
Bonuses for SMEs hiring apprentices
Training sessions to acquire new skills needed on the labour market
Capacity-building of public employment services
Career management training in formal education
Investments in digital learning infrastructure and technology
Background
During the aftermath of the global 2008 financial crisis, youth unemployment went up from 16.0% in 2008 to a peak of 24.4% in 2013. The figures went down since, with record lows of 14.9%, just before the pandemic hit. Nevertheless, youth unemployment has always remained more than twice as high as general unemployment. The latest figures show that youth unemployment stood at 15.4% across the EU in April 2020. Many fear that a spike is just in front of us.
Significant EU funding is available for Member States to implement reforms spearheaded by the initiatives presented today. The European Social Fund Plus will be a key EU financial resource to support the implementation of the youth employment support measures. As part of the Recovery Plan for Europe, the Recovery and Resilience Facility and REACT-EU will provide additional financial support for youth employment.