New $25 Million Support Will Help Djibouti Grow its Economy and Improve Access to Services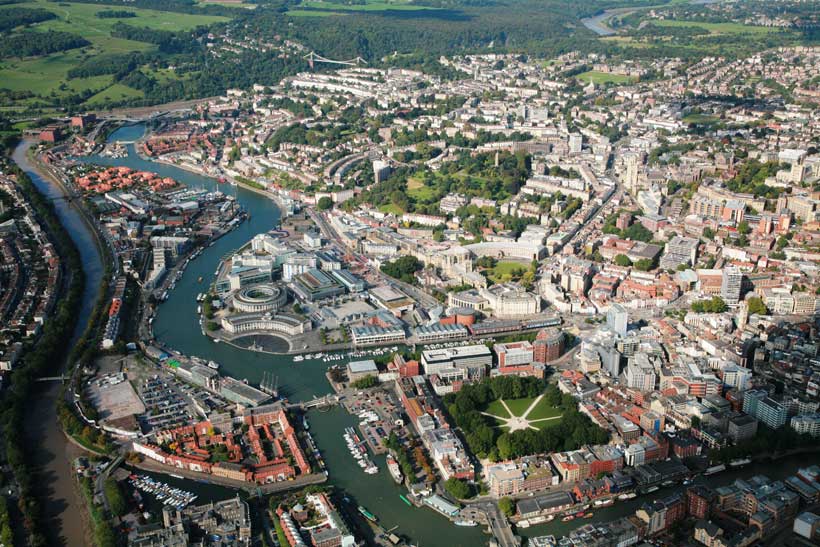 The World Bank's Board of Executive Directors approved on May 29, 2020, two new projects totaling US$25 million in credit from the International Development Association (IDA), the World Bank's arm for the poorest countries. The new financing will help Djibouti address vulnerability, foster inclusive economic growth and improve service delivery.
The first operation, the US$15 million Economic Management and Statistics Development for Policy Making project, will support the Government of Djibouti to fill data gaps, improve the quality and reliability of key official statistical products and processes, make data more accessible and enhance dissemination practices, and contribute to strengthening the institutional and technical capacity as well as the infrastructure of the National Institute of Statistics of Djibouti (INSD).
"High-quality data are critical to measure progress in growing the economy, reducing poverty and fostering shared prosperity," said Ilyas Moussa Dawaleh, Minister of Economy and Finance, in charge of Industry. "Djibouti took a major leap and placed itself at the forefront of the open data agenda, but more needs to be done to ensure statistical data are current and updated regularly in order to make the right decisions. Our public policies must impact the daily lives of our citizens and therefore must be based on reliable data. To succeed, we will make a qualitative leap by using the latest technologies, such as artificial intelligence and big data."
Addressing data deficiencies has the potential to drive better decision making and lasting change. In Djibouti, the lack of reliable data remains a critical roadblock to the country's understanding of poverty, welfare and economic developments. This operation will support the long-awaited Population Census, the first ever Economic Census, preparation of national accounts and a program of economic and household surveys to update statistics and produce data in a sustained manner.
"Through this project, we will gain a better understanding of the economic situation in the country and help support evidence-based planning and decision making that better meets the needs of the population, including vulnerable groups," said Marina Wes, World Bank Country Director for Egypt, Yemen and Djibouti.
New waves of displacement from Ethiopia, Eritrea, Somalia and Yemen have further exacerbated Djibouti's already fragile public services. Moreover, most recently, the crisis of COVID-19 and the locust outbreak have resulted in significant public health and economic impacts, threatening food security and livelihood opportunities.
In response, the additional financing of US$10 million approved today under the Development Response to Displacement Impacts Project in the Horn of Africa will help address these vulnerabilities. The operation will improve access to social and economic services so that the country can adapt to the changing context and create economic opportunities for both refugees and the communities hosting them. The project will also include a Contingent Emergency Response Component (CERC) to support Djibouti's emergency preparedness and response capacity.
"The burden of displacements falls largely on host countries," said Boubacar-Sid Barry, World Bank Resident Representative in Djibouti. "Our program will help Djibouti strengthen economic and social conditions in areas welcoming refugees and assist both refugees and host communities."
The World Bank's portfolio in Djibouti consists of 14 IDA-funded projects totaling US$209 million. The portfolio is focused on education, health, social safety nets, energy, rural community development, urban poverty reduction, modernization of public administration, governance and private sector development, with emphasis on women and youth.
Blame the BRICS for the de-dollarization
"De-dollarizing" the world economy could have dangerous consequences for the United States. The BRICS alliance — originally comprising Brazil, Russia, India, China, and South Africa — took a major step toward flexing its communal currency muscle at its recent summit in South Africa, writes 'The New York Post'.
Six new members joined the organization — Saudi Arabia, Iran, Ethiopia, Egypt, Argentina, and the United Arab Emirates — in an effort to reduce the dollar's decades-long dominance and end its use as the preferred payment for the one commodity that still dominates global trade: oil.
The dollar's role as the world's key reserve currency is the foundation for America's global leadership.
Most crucially, at a time of unprecedented global conflict, diminishing the dollar's importance would allow rogue nations such as Iran and Russia to become immune to sanctions in response to geopolitical bad behavior.
Lower demand for the currency might make exports cheaper but it will also reduce the dollar's purchasing power and undermine confidence in its stability.
As the BRICS summit made clear, the block's leverage in the oil market has never been greater.
This has given them unprecedented power to finally replace the dollar on the global energy markets with their own domestic currencies.
Take a close look at the selective approach the alliance used to expand its membership.
While the bloc did not provide details about specific admissions criteria, the selection is clearly energy-centric.
Only six out of more than 40 applicant nations were accepted this year — with sizable economies such as Turkey and Indonesia conspicuously left out.
The anti-Western alliance now has six of the world's top oil producers – Saudi Arabia, Russia, China, Brazil, Iran, and the United Arab Emirates.
It's also home to two of the world's largest oil importers – China and India.
Although 90% of oil trades are currently conducted in dollars, an increasing number are being handled in Chinese yuan and Russian rubles.
India, for instance, has started paying for Russian oil imports in yuan, and China also began using its yuan to pay Russia for most of its energy imports in the first quarter of this year, according to Reuters.
Saudi Arabia may be new to BRICS, but it's already colluding with Russia to reduce petroleum production, which has resulted in oil reaching a 10-month high this month.
What's notable about the BRICS newcomers is that many are authoritarian regimes who are intimately familiar with the power of US sanctions.
Iran, of course, has contended with them for years.
The Saudis — while a crucial US ally — are keen to avoid the "consequences" called for by Biden in October after OPEC+ announced those large production cuts.
Back in 2020, Biden also threatened to make the kingdom a "pariah" over the killing of the Saudi journalist Jamal Khashoggi.
By shutting Washington out of trade and diplomacy, BRICS membership allows rogue nations to upend our ability to "weaponize" the dollar as a tool to punish 'bad guys'.
The US has employed sanctions for decades, in lieu of military intervention against authoritarian regimes such as Iran, North Korea, and now Russia.
The White House, for instance, seized $300 billion in Russian assets following its invasion of Ukraine.
Biden also removed Russia from SWIFT, the international money transfer system, sending shock-waves to non-western nations at risk of White House ire.
But sanctions, no matter how robust, have proven ineffective. China and India — both of which have yet to condemn Russia for its invasion of Ukraine — have kept Moscow's energy revenue flowing, helping to finance Putin's war machine and highlighting the power of BRICS cooperation.
The BRICS already have a significant presence across the global economy.
With a collective population of more than 3 billion and 31.5% of the world's GDP, they're a formidable challenger to the G7 block of the world's top economic superpowers.
The G-7's share of global GDP, for instance, is currently at 30%, and projected to fall to 27.95 percent in 2027, according to Statista research.
The dominance of the dollar has driven many non-Western nations to join forces and develop a counterweight to Western economic hegemony.
Gerad Araud: Deluded Europe can't see that it's finished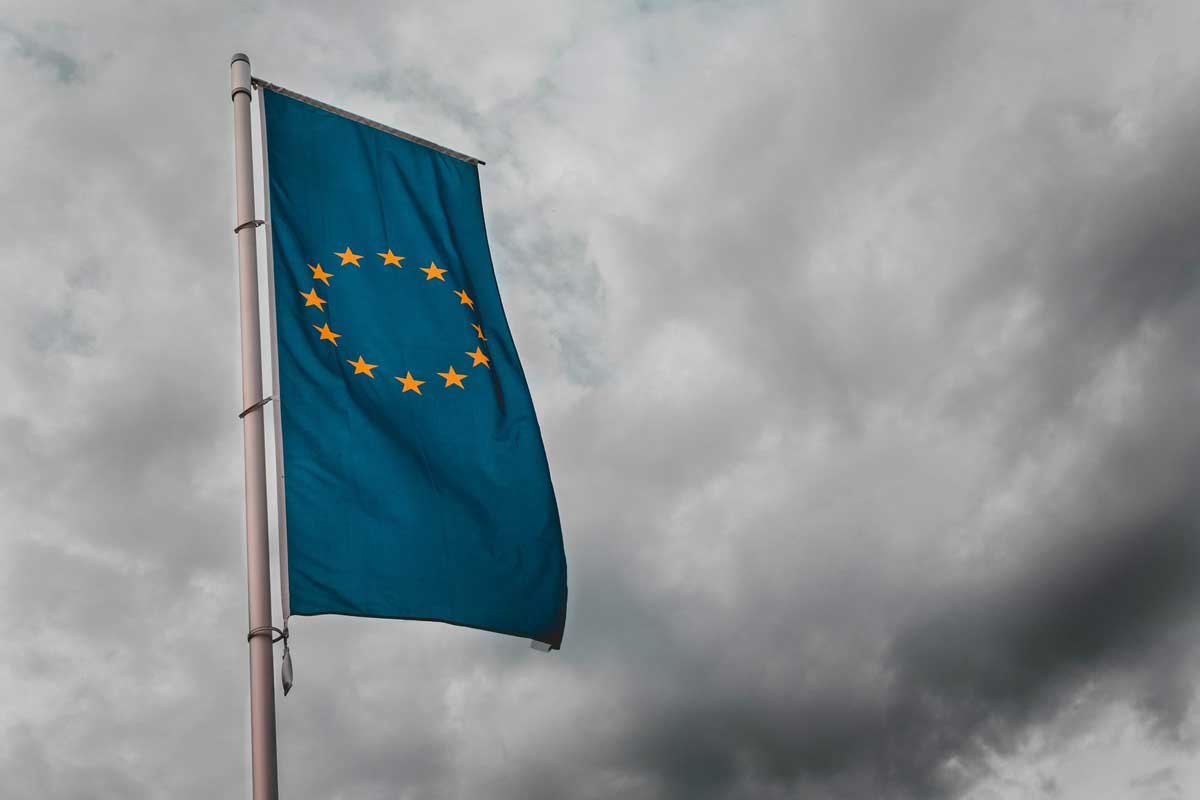 We Europeans are still convinced of the centrality of our small continent not only to the history of mankind but to shaping the world today. We lecture everyone else based on values that we firmly believe are universal. We think of ourselves as noble, powerful and well intentioned. But the period of true European power was really just a historical blip, writes Gerard Araud is a former French ambassador to the United States at London 'The Telegraph'.
Yes, Europeans dominated the world between 1815 and 1945, and from then until today we have stood just behind the US. But that was only two centuries: a comma in the history of the world. Until 1650, the GDP of India and, until 1750, the GDP of China were probably larger than any country in Europe.
So, in New Delhi and Beijing, we were seen as the upstarts during our period of dominance, and the economic rebalancing underway over the past few decades between Europe and Asia is viewed as merely a return to the long-term historical norm. The upstarts are being put back in their place.
It is no surprise that, in 2016, Barack Obama in an interview with The Atlantic seemed to believe that the future of humankind would be decided between New Delhi, Beijing and Los Angeles.
Indeed, when I served as France's ambassador to Washington, I noticed the extent to which our supposed heirs viewed us instead with a mixture of indifference, fatigue and neglect. We were the old aunt whose rambling utterances were more or less gently ignored.
For the US, the potential growth but also the main challenges are in Asia, so it is only logical for Washington to pivot towards that continent. There can be no confusion on this. For the US, Russia is a regional power, a pain but not the centre of their attention. They want to put an end to the war in Ukraine as soon as possible to face the real threat: China.
Are we Europeans able to prove that we still matter, that we are not just some peripheral touristic destination?
I doubt it, and for a very particular reason. As a Frenchman who has seen his country, the China of Europe in 1815, progressively lose its power in parallel with its demographic decline, I firmly believe that demography is destiny.
On this basis, Europe is facing an unprecedented situation. Its total population is projected to fall by 5pc between 2010 and 2050, but by 17pc among 25 to 64 year-olds. The populations of Hungary, the Baltic States, Slovakia, Bulgaria, Portugal, Italy and Greece are already declining, while Germany's is plateauing before a predictable decrease. The median age of Europeans is 42 years compared with 38 in the US. It is increasing on average by 0.2 years per annum.
What does it mean? Less demand and therefore less growth; and less dynamic societies. In more concrete terms, it entails a threat to the ''European model'', which is based on an uneasy compromise between a welfare state and economic reality.
Old age means ever-growing spending on health and personal assistance. The demographic crisis will, in turn, tear apart our societies between the working-aged and the retired in a context in which the latter enjoy a standard of living the former often can't ever hope to reach.
More acutely, Europeans will fight over the question of immigration. The experts are very clear in their assessment: given the weak effectiveness of "natalist" policies designed to increase birth rates, there is no alternative to overcoming demographic decline in Europe other than immigration.
In today's Europe, it is a euphemism to say that this solution won't be generally welcomed. When a French minister recently hinted that we may have to accept a limited number of immigrants to deal with shortages of personnel in some sectors, there was such an outcry that he immediately backpedalled.
The UK left the EU largely to stop immigration even from European countries. In 2015, Germany might have opened its borders to more than one million immigrants from the Middle East, but this was in response to a humanitarian emergency.
In this context, emigration from Europe is especially unwelcome. We are losing young, highly educated individuals who go mainly to the US, where they will have better opportunities, be it in the research, academic or the private sectors.
When travelling in America, everywhere I went I met European researchers, surgeons, teachers and entrepreneurs. It was difficult not to feel sadness that these young people, who our countries had educated at a high cost, were instead enriching the US.
Don't say my pessimism is only the usual French moaning; don't add that British and French demographics are not that bad (although that is true).
Every signal is pointing towards an inward-looking Europe. Un continent de vieux. The future of humankind will be definitely decided elsewhere.
Seymour Hersh: A year of lying about Nord Stream
The Biden administration has acknowledged neither its responsibility for the pipeline bombing nor the purpose of the sabotage, writes Seymour Hersh, the famous American investigative journalist.
I do not know much about covert CIA operations — no outsider can — but I do understand that the essential component of all successful missions is total deniability. The American men and women who moved, under cover, in and out of Norway in the months it took to plan and carry out the destruction of three of the four Nord Stream pipelines in the Baltic Sea a year ago left no traces — not a hint of the team's existence — other than the success of their mission.
Deniability, as an option for President Joe Biden and his foreign policy advisers, was paramount. No significant information about the mission was put on a computer, but instead typed on a Royal or perhaps a Smith Corona typewriter with a carbon copy or two, as if the Internet and the rest of the online world had yet to be invented. The White House was isolated from the goings-on near Oslo; various reports and updates from the field were directly provided to CIA Director Bill Burns, who was the only link between the planners and the president who authorized the mission to take place on September 26, 2022. Once the mission was completed, the typed papers and carbons were destroyed, thus leaving no physical trace—no evidence to be dug up later by a special prosecutor or a presidential historian. You could call it the perfect crime.
There was a flaw — a gap in understanding between those who carried out the mission and President Biden, as to why he ordered the destruction of the pipelines when he did. My initial 5,200-word report, published in early February, ended cryptically by quoting an official with knowledge of the mission telling me: "It was a beautiful cover story." The official added: "The only flaw was the decision to do it."
This is the first account of that flaw, on the one-year anniversary of the explosions, and it is one President Biden and his national security team will not like. I am now able to write about the unexplained flaw cited by the unnamed official. It goes once again to the classic issue of what the Central Intelligence Agency is all about.
Back to the Nord Stream pipelines: It is important to understand that no Russian gas was flowing to Germany through the Nord Stream pipelines when Joe Biden ordered them blown up last September 26. Nord Stream 1 had been supplying vast amounts of low-cost natural gas to Germany since 2011 and helped bolster Germany's status as a manufacturing and industrial colossus. But it was shut down by Putin by the end of August 2022, as the Ukraine war was, at best, in a stalemate. Nord Stream 2 was completed in September 2021 but was blocked from delivering gas by the German government headed by Chancellor Olaf Scholz two days prior to Russia's invasion of Ukraine.
Given Russia's vast stores of natural gas and oil, American presidents since John F. Kennedy have been alert to the potential weaponization of these natural resources for political purposes. That view remains dominant among Biden and his hawkish foreign policy advisers, Secretary of State Antony Blinken, National Security Adviser Jake Sullivan, and Victoria Nuland, now the acting deputy to Blinken.
I now know what I did not know then: the real reason why the Biden administration "brought up taking out the Nord Stream pipeline." The official recently explained to me that at the time Russia was supplying gas and oil throughout the world via more than a dozen pipelines, but Nord Stream 1 and 2 ran directly from Russia through the Baltic Sea to Germany. "The administration put Nord Stream on the table because it was the only one we could access and it would be totally deniable," the official said. "We solved the problem within a few weeks — by early January — and told the White House. Our assumption was that the president would use the threat against Nord Stream as a deterrent to avoid the war."
It was no surprise to the agency's secret planning group when on January 27, 2022, the assured and confident Nuland, then undersecretary of state for political affairs, stridently warned Putin that if he invaded Ukraine, as he clearly was planning to, that "one way or another Nord Stream 2 will not move forward." The line attracted enormous attention, but the words preceding the threat did not. The official State Department transcript shows that she preceded her threat by saying that with regard to the pipeline: "We continue to have very strong and clear conversations with our German allies."
But two weeks after Nuland's statement, on February 7, 2022, at a joint White House press conference with the visiting Scholz, Biden signaled that he had changed his mind and was joining Nuland and other equally hawkish foreign policy aides in talking about stopping the pipeline. "If Russia invades—that means tanks and troops crossing… the border of Ukraine again," he said, "there will no longer be a Nord Stream 2. We will bring an end to it." Asked how he could do so since the pipeline was under Germany's control, he said: "We will, I promise you, we'll be able to do it."
Scholz, asked the same question, said: "We are acting together. We are absolutely united, and we will not be taking different steps. We will do the same steps, and they will be very very hard to Russia, and they should understand." The German leader was considered then — and now — by some members of the CIA team to be fully aware of the secret planning underway to destroy the pipelines.
At the time, the challenge to the intelligence community was to come up with a plan that would be forceful enough to deter Putin from the attack on Ukraine. The official told me: "We did it. We found an extraordinary deterrent because of its economic impact on Russia. And Putin did it despite the threat." It took months of research and practice in the churning waters of the Baltic Sea by the two expert US Navy deep sea divers recruited for the mission before it was deemed a go. Norway's superb seamen found the right spot for planting the bombs that would blow up the pipelines. Senior officials in Sweden and Denmark, who still insist they had no idea what was going on in their shared territorial waters, turned a blind eye to the activities of the American and Norwegian operatives. The American team of divers and support staff on the mission's mother ship — a Norwegian minesweeper — would be hard to hide while the divers were doing their work. The team would not learn until after the bombing that Nord Stream 2 had been shut down with 750 miles of natural gas in it.
What I did not know then, but was told recently, was that after Biden's extraordinary public threat to blow up Nord Stream 2, with Scholz standing next to him, the CIA planning group was told by the White House that there would be no immediate attack on the two pipelines, but the group should arrange to plant the necessary bombs and be ready to trigger them "on demand" — after the war began.
After Biden's order to trigger the explosives planted on the pipelines, it took only a short flight with a Norwegian fighter and the dropping of an altered off-the-shelf sonar device at the right spot in the Baltic Sea to get it done. By then the CIA group had long disbanded. By then, too, the official told me: "We realized that the destruction of the two Russian pipelines was not related to the Ukrainian war" — Putin was in the process of annexing the four Ukrainian oblasts he wanted — "but was part of a neocon political agenda to keep Scholz and Germany, with winter coming up and the pipelines shut down, from getting cold feet and opening up" the shuttered Nord Stream 2. "The White House fear was that Putin would get Germany under his thumb and then he was going to get Poland."
The White House said nothing as the world wondered who committed the sabotage. "So the president struck a blow against the economy of Germany and Western Europe," the official told me. "He could have done it in June and told Putin: We told you what we would do." The White House's silence and denials were, he said, "a betrayal of what we were doing. If you are going to do it, do it when it would have made a difference."
The leadership of the CIA team viewed Biden's misleading guidance for its order to destroy the pipelines, the official told me, "as taking a strategic step toward World War III. What if Russia had responded by saying: You blew up our pipelines and I'm going to blow up your pipelines and your communication cables.
Within days of the bombing, officials in Denmark and Sweden announced they would conduct an investigation. They reported two months later that there had indeed been an explosion and said there would be further inquiries. None has emerged. The German government conducted an inquiry but announced that major parts of its findings would be classified.
President Biden waited four days before calling the pipeline bombing "a deliberate act of sabotage." He said: "Now the Russians are pumping out disinformation about it."
There is no evidence that President Biden has required the American intelligence community to conduct a major all-source inquiry into the pipeline bombing. Such requests are known as "Taskings" and are taken seriously inside the government.
All of this explains why a routine question I posed a month or so after the bombings to someone with many years in the American intelligence community led me to a truth that no one in America or Germany seems to want to pursue. My question was simple: "Who did it?"
The Biden administration blew up the pipelines but the action had little to do with winning or stopping the war in Ukraine. It resulted from fears in the White House that Germany would waver and turn on the flow of Russia gas — and that Germany and then NATO, for economic reasons, would fall under the sway of Russia and its extensive and inexpensive natural resources.
And thus followed the ultimate fear: that America would lose its long-standing primacy in Western Europe, Seymour Hersh stresses.