WEF Releases Framework to Help Investors Address Six Global Risks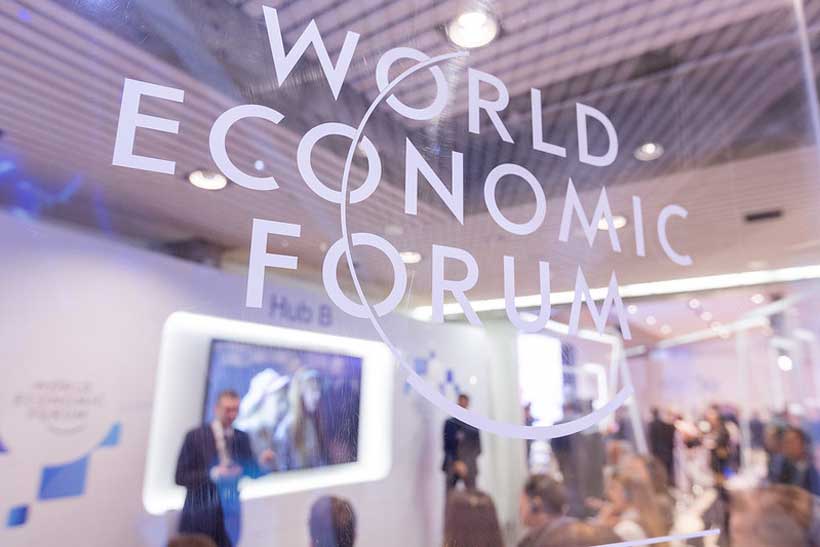 The World Economic Forum has identified six systemic risks and established a governance framework to enable the investment community to address an investment gap of $6.27 trillion per year required to mitigate these risks. The risks include water security, climate change, population growth, geopolitical uncertainty, negative interest rates and technology disruption.
"Transformational Investment: Converting Global Systemic Risks into Sustainable Returns", provides new insights to ensure that the long-term impact of non-traditional risks and opportunities can be better understood. It's particularly important for investors to consider these ongoing risks now in order to have good responses to address the current economic crisis.
"The COVID-19 pandemic has altered the global economy in unprecedented ways," says Maha Eltobgy, Head of Investing, World Economic Forum. "The pandemic has impacted capital markets, liquidity, the financial stability of entire industries and even challenged the fiscal solvency of governments. The Transformational Risk framework offers investors a new way to analyse systemic risks in the 21st century."
The six systemic risks for asset holders, drawn from the Forum's Global Risks Report 2020, will require over $6.27 trillion of investments per year to address. These include opportunities to invest in renewable energy, food production, infrastructure, education and more.
Governments, corporations and insurers are often the "funding entities" for long-term, diversified investment programmes. So, challenges to the financial standing of these funding entities can alter the liquidity budget, risk tolerance and investment time horizon of the world's largest asset owners.
The framework recently developed for evaluating and incorporating global systemic risks into investment programmes can also act as a guide when addressing the risks created by the COVID-19 pandemic, or to help mitigate the risk of future pandemics.
Decision-making framework
In the study of these complicated global risks, the World Economic Forum and Mercer, who collaborated together for this white paper, propose a six-step framework to help investors navigate these challenges.
"Asset owners face an evolving set of long-term risks and challenges, accompanied by opportunities for transformational investment. The same six-step framework that asset owners have been applying to other long term systemic risks has turned out to work well when applied to the COVID-19 pandemic and its associated impact on the economy, society and financial markets," said Rich Nuzum, President of Investments and Retirement at Mercer. "Disciplined, agile governance and implementation arrangements are being applied by the world's leading investors to help mitigate systemic risks, while simultaneously enabling the pursuit of attractive expected returns."
A roadmap and decision-making framework for governance
Understand – the overall impact on the funding entity, objectives and beneficiaries
Collaborate – with similarly situated organizations that are concerned about the same risks and opportunities
Design – governance, policies, delegation and accountabilities for material systemic risks
Invest – to manage the portfolio's exposure to the global systemic risk
Transform – through driving investment strategy that delivers change
Monitor – and revisit; apply learnings to improve policies and processes
Case studies indicate that sovereign wealth funds and other long-term investors are already positioning themselves to respond to the impact of these global systemic risks on investment. However, greater innovation in practice and commonality of action are still required in most areas.
The World Economic Forum will continue to research ways that investors and other asset holders can pursue stakeholder capitalism.
Member States need to do more to ensure the good functioning of the EU Single Market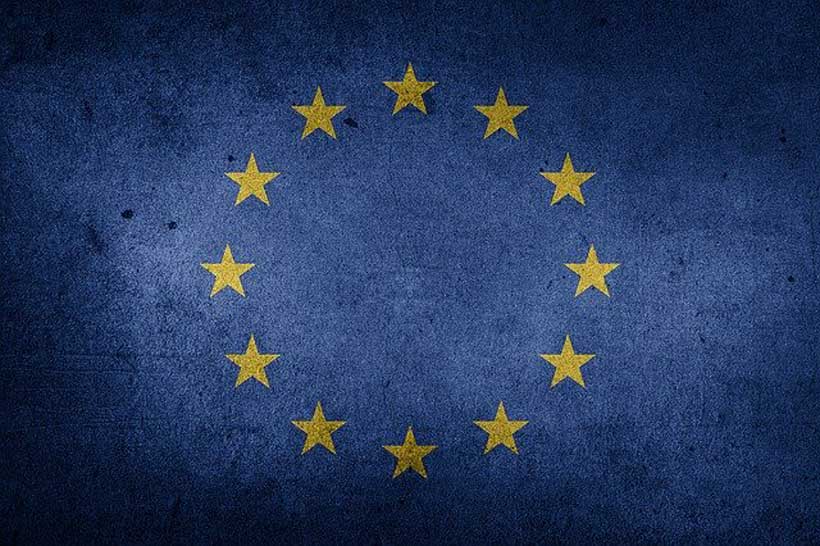 Commission is publishing the Single Market Scoreboard 2020, which shows that despite improvements in certain areas, Member States need to do more to ensure the proper functioning of the Single Market. As experienced during the coronavirus crisis, a well-functioning single market is crucial for ensuring the free movement of supplies across the EU and vital for the swift recovery of the EU economy. The results of this year's Scoreboard, which is available as an online tool, highlight the importance of the renewed focus on implementation and enforcement outlined by the Commission's Enforcement Action Plan adopted in March 2020. Above all, a fully functioning single market needs a partnership between the Commission and the Member States. The newly created Single Market Enforcement Task Force will be one of the key tools to foster such a collaborative approach between Commission and Member States.
The Single Market Scoreboard provides a detailed overview of how EU single market rules were applied in the European Economic Area (EEA) in 2019. It evaluates how Member States have performed as regards market openness, governance tools as well as in specific policy areas, based on a number of selected indicators. The findings are presented in the form of a "traffic light" chart, by attributing red (below average), yellow (average) and green (above average) cards.
In comparison to the previous year, this year's Scoreboard notes a steady situation in most Member States, but observes a small decline in overall performance. In total, the Scoreboard awarded 158 green cards (153 in 2018), 107 yellow cards (137 in 2018) and 59 red cards (59 in 2018). The best performing countries in 2019 were Latvia, Cyprus, Denmark, Estonia, Finland, and Slovakia, while least improvements were observed in Spain, Italy, France and Austria.
Other key findings of the 2020 Single Market Scoreboard include:
Uneven enforcement of single market rules: while Member States significantly improved the transposition of EU legislation, the number of infringement procedures has grown, partly due to incompletely or incorrectly transposed EU legislation. The Scoreboard notes a particular improvement in the enforcement of consumer-related legislation, thanks to the strong coordinating role of the European Commission and the European Consumer Centres Network.
Expanded administrative cooperation among Member States: the use of the Internal Market Information system (IMI), which supports Member States' administrative cooperation in 16 policy and legal areas, has increased by 52% and now covers 59 cross-border administrative procedures.
Steady increase in use of tools helping citizens and businesses benefit from the single market: the number of citizens using Your Europe information portal and the Your Europe Advice services has drastically increased (+48% for Your Europe with 35 million visits and +52% for Your Europe Advice with 35 thousand enquires). The caseload of SOLVIT, an informal problem-solving tool, increased by 4% overall.
More work needed in specific policy areas: further improvements are needed to ensure the free movement of professionals, especially to ensure more decisions recognising professional qualifications. The public procurement performance of Member States continues to be uneven, in particular as regards contracts awarded to single bidders.
Background
The Single Market Scoreboard is an online tool, which aims to monitor the performance of the Member States by using clear indicators, with the objective to improve the functioning of the Single Market.
In particular, the annual Single Market Scoreboard evaluates how Member States:
implement EU rules;
create open and integrated markets (e.g. public procurement, trade in goods and services);
handle administrative issues concerning foreign workers (e.g. professional qualifications);
cooperate and contribute to a number of EU-wide governance tools (e.g. Your Europe portal, SOLVIT, and EURES )
The Single Market Scoreboard evaluates performance in three policy areas, two areas regarding market openness and integration, and 12 governance tools.
Diplomatic Academy Vienna – Marking the 75th anniversary
On the 01 July 2020, the Modern Diplomacy, International Institute IFIMES along with the world's eldest diplomatic school (that of the Diplomatic Academy Wien) and two other partners (Culture for Peace and Academic Journal European Perspectives) organised a conference with over 20 speakers from all around the globe. The event under the name FROM VICTORY DAY TO CORONA DISARRAY: 75 YEARS OF EUROPE'S COLLECTIVE SECURITY AND HUMAN RIGHTS SYSTEM, highly anticipated and successful gathering, was probably one of the very few real events in Europe, past the lockdown.
Among 20-some speakers were: Austrian President (a.D) and current co-chair of the Ban Ki-moon center, Dr. Heinz Fischer; the European Commission Vice-President, MargaritisSchinas; former Secretary-General of the OECD and Canadian Economy minister (under PM Trudeau), Donald J. Johnston; former EU Commissioner and Alpbach Forum President, Dr. Franz Fischler; former OSCE Secretary General and current OSCE High Commissioner on National Minorites, Lamberto Zannier; Austria's most know Human Rights expert, prof. Manfred Nowak; Editor-at-Large of the Washington-based the Hill, Steve Clemons; Secretary General of the Union for the Mediterranean, Nasser Kamel; Dean of the International Anti-corruption Academy Amb. Thomas Stelzer; the longest serving Defence Minister of Austria and current Presidetn of the AIES Institute, Dr. Werner Fasslabend; founder and CEO of the largest university sports platform in Europe, Lawrence Gimeno; Urban futurist, Ian Banerjee; Director of the WIIW Economic Institute, Dr. Mario Holzner, and many more thinkers and practitioners from the UK, Germany, Italy and Australia as well as the leading international organisations from Vienna and beyond.
Media partners were diplomatic magazines of several countries, and the academic partners included over 25 universities from all 5 continents, numerous institutes and 2 international organisations. A day-long event was also Live-streamed, that enabled (digital) audiences from Chile to Far East and from Canada to Australia to be engaged with panellists and attendees in the plenary and via zoom.
The Conference was arranged with the culinary journey through dishes and drinks of central Europe and closed with the mini concert by the world's best hurdy-gurdy performer, Matthias Loibner and accompanying vocalist, professor of the Music University Vienna, Natasa Mirkovic.
Wishing to make the gathering more meaningful, the four implementing partners along with many participants have decided to turn this event into a lasting process. It is tentatively named – Vienna Process: Common Future – One Europe. This initiative was largely welcomed as the right foundational step towards a longer-term projection that seeks to establish a permanent forum of periodic gatherings as a space for reflection on the common future by guarding the fundamentals of our European past.
As stated in the closing statement: "past the Brexit the EU Europe becomes smaller and more fragile, while the non-EU Europe grows more detached and disenfranchised". A clear intent of the organisers and participants is to reverse that trend.
To this end, the partners have already announced the follow up conference in Geneva for early October, to honour the 75th anniversary of the San Francisco Summit. Similar call for a conference comes from Barcelona, Spain which was a birthplace of the EU's Barcelona Process on the strategic Euro-MED dialogue.
Exploring migration causes: Why people migrate
People migrate for many reasons , ranging from security, demography and human rights to poverty and climate change. Find out more.
The number of people residing in an EU country with the citizenship of a non-member country on 1 January 2019 was 21.8 million, representing 4.9% of the EU-27's population. A further 13.3 million people living in one of the EU27- countries on 1 January 2019 were citizens of another EU country.
Push and pull factors
Push factors are the reasons people leave a country. Pull factors are the reason they move to a particular country. There are three major push and pull factors.
Socio-political factors
Persecution because of one's ethnicity, religion, race, politics or culture can push people to leave their country. A major factor is war, conflict, government persecution or there being a significant risk of them. Those fleeing armed conflict, human rights violations or persecution are more likely to be humanitarian refugees. This will affect where they settle as some countries have more liberal approaches to humanitarian migrants than others. In the first instance, these individuals are likely to move to the nearest safe country that accepts asylum seekers.
In recent years, people have been fleeing to Europe in large numbers from conflict, terror and persecution at home. Of the 295,800 asylum, seekers granted protection status in the EU in 2019, over a quarter came from war-torn Syria, with Afghanistan and Iraq in second and third place respectively.
Demographic and economic factors
Demographic change determines how people move and migrate. A growing or shrinking, aging or youthful population has an impact on economic growth and employment opportunities in the countries of origin or migration policies inthe destination countries.
Demographic and economic migration is related to labour standards, unemployment and the overall health of a country's' economy. Pull factors include higher wages, better employment opportunities, a higher standard of living and educational opportunities. If economic conditions are not favourable and appear to be at risk of declining further, a greater number of individuals will probably migrate to countries with a better outlook.
According to the UN International Labour Organization, migrant workers – defined as people who migrate with a view to being employed – stood at roughly 164 million worldwide in 2017 and represented nearly two thirds of international migrants. Almost 70% were found in high-income countries, 18.6% in upper middle-income countries, 10.1% in lower middle-income countries and 3.4% in low-income countries.
Environmental factors
The environment has always been a driver of migration, as people flee natural disasters, such as floods, hurricanes and earthquakes. However, climate change is expected to exacerbate extreme weather events, meaning more people could be on the move.
According to the International Organization for Migration, "Environmental migrants are those who for reason of sudden or progressive changes in the environment that adversely affect their lives or living conditions, are obliged to leave their habitual homes, either temporarily or permanently, and who move either within their country or abroad."
It is hard to estimate how many environmental migrants there are globally due to factors such as population growth, poverty, governance, human security and conflict, which have an impact. Estimates vary from 25 million to one billion by the year 2050.
New EU migration pact
Managing migration effectively to deal with asylum seekers and protect external borders has been an EU priority for many years. The European Commission is set to propose a new pact on migration and asylum this year. The Parliament has been advaocating an overhaul of EU asylum rules to ensure greater solidarity and fairer sharing of responsibility among EU countries.
Parliament's civil liberties committee is currently working on a report on new avenues for legal labour migration. MEPs underline the need for legal paths to reduce irregular migration and fill labour market gaps and for a harmonised EU policy. The committee is also calling for the Common European Asylum System to be complemented by a European Union Resettlement Framework and humanitarian corridors.