WEF Releases Framework to Help Investors Address Six Global Risks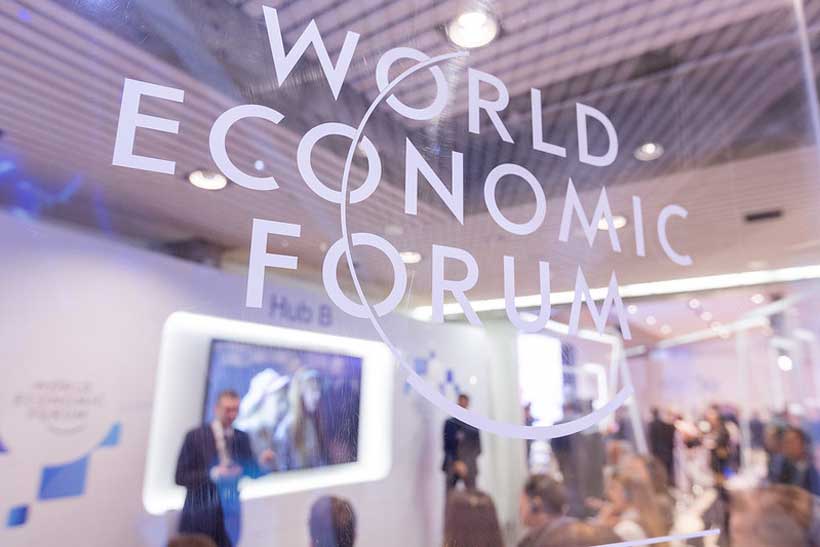 The World Economic Forum has identified six systemic risks and established a governance framework to enable the investment community to address an investment gap of $6.27 trillion per year required to mitigate these risks. The risks include water security, climate change, population growth, geopolitical uncertainty, negative interest rates and technology disruption.
"Transformational Investment: Converting Global Systemic Risks into Sustainable Returns", provides new insights to ensure that the long-term impact of non-traditional risks and opportunities can be better understood. It's particularly important for investors to consider these ongoing risks now in order to have good responses to address the current economic crisis.
"The COVID-19 pandemic has altered the global economy in unprecedented ways," says Maha Eltobgy, Head of Investing, World Economic Forum. "The pandemic has impacted capital markets, liquidity, the financial stability of entire industries and even challenged the fiscal solvency of governments. The Transformational Risk framework offers investors a new way to analyse systemic risks in the 21st century."
The six systemic risks for asset holders, drawn from the Forum's Global Risks Report 2020, will require over $6.27 trillion of investments per year to address. These include opportunities to invest in renewable energy, food production, infrastructure, education and more.
Governments, corporations and insurers are often the "funding entities" for long-term, diversified investment programmes. So, challenges to the financial standing of these funding entities can alter the liquidity budget, risk tolerance and investment time horizon of the world's largest asset owners.
The framework recently developed for evaluating and incorporating global systemic risks into investment programmes can also act as a guide when addressing the risks created by the COVID-19 pandemic, or to help mitigate the risk of future pandemics.
Decision-making framework
In the study of these complicated global risks, the World Economic Forum and Mercer, who collaborated together for this white paper, propose a six-step framework to help investors navigate these challenges.
"Asset owners face an evolving set of long-term risks and challenges, accompanied by opportunities for transformational investment. The same six-step framework that asset owners have been applying to other long term systemic risks has turned out to work well when applied to the COVID-19 pandemic and its associated impact on the economy, society and financial markets," said Rich Nuzum, President of Investments and Retirement at Mercer. "Disciplined, agile governance and implementation arrangements are being applied by the world's leading investors to help mitigate systemic risks, while simultaneously enabling the pursuit of attractive expected returns."
A roadmap and decision-making framework for governance
Understand – the overall impact on the funding entity, objectives and beneficiaries
Collaborate – with similarly situated organizations that are concerned about the same risks and opportunities
Design – governance, policies, delegation and accountabilities for material systemic risks
Invest – to manage the portfolio's exposure to the global systemic risk
Transform – through driving investment strategy that delivers change
Monitor – and revisit; apply learnings to improve policies and processes
Case studies indicate that sovereign wealth funds and other long-term investors are already positioning themselves to respond to the impact of these global systemic risks on investment. However, greater innovation in practice and commonality of action are still required in most areas.
The World Economic Forum will continue to research ways that investors and other asset holders can pursue stakeholder capitalism.
Uzbekistan's Artel joins UN's 'Orange The World' campaign against gender-based violence
Artel Electronics LLC (Artel), Central Asia's largest home appliance and electronics manufacturer, has teamed up with the UN Population Fund (UNFPA) on a public information campaign against gender-based violence.
The campaign is in line with the UN's 16 Days of Activism against Gender-Based Violence, which utilizes the color orange to symbolize a brighter future. Artel's green branding turned orange for several days in advertising material throughout Uzbek capital Tashkent, and public figures made statements to raise awareness.
Artel joins an international movement that kicked off on 25th November and lasts for 16 days. Since 1991, it has been used by individuals and organizations to call for the prevention and elimination of violence against women and girls.
This is the second year the company has 'gone orange'. Artel Electronics HR Director, Lazizbek Mamatov, also took part in a panel discussion about Gender Equality in the Workplace hosted by the UNFPA at Westminster International University in Tashkent in line with the campaign.
Shohruh Ruzikulov, CEO of Artel, said "It is a privilege to once more work with the UN in raising awareness about the issue of Gender Based Violence. In Uzbekistan, this conversation is at a relatively young stage. We are proud to stand against domestic violence and continue Artel's work in all areas to contribute to a better society."
Mr. Yu Yu, Country Representative of the United Nations Population Fund, said "We are delighted to partner with a company like Artel on such an important issue. The public reach of the private sector is vital in ensuring our message to stand against domestic violence can be heard across all segments of society. We are grateful to Artel for taking leadership on this important issue in Uzbekistan. Together, we can make the change."
The true rate of domestic violence in Uzbekistan is not known. However, the government alongside diplomatic partners and aid organizations are prioritizing the issue. In recent years the Presidential Administration has issued decrees targeted at domestic violence prevention, the government has adopted laws guaranteeing equal rights for women, and funding has been provided for information campaigns and rehabilitation centers.
Support for this campaign is just one of Artel's initiatives to support women's empowerment. Internally, the company has introduced whistle-blowing mechanisms, and is implementing an internal legal clinic to improve the legal literacy of employees. Over the last year, the proportion of women in the company's 10,000 employees has risen by 5%, to 35%. The global average for the manufacturing industry is thought to be around 30%.
In 2021, Artel became a full participant of the UN Global Compact (UNGC), the world's largest business community focused on sustainable development. In doing so, the company committed to promoting ten principles covering human rights, labor rights and environmental protection.
US Anti-Inflation Law threatens Europe
Europe and the US are heading towards a serious trade and economic conflict, writes "Berliner Morgenpost".
In the European Union hopes are fading that the US government will significantly amend the controversial subsidies law by providing billions in bailouts to US manufacturers. This forces the EU to protect domestic companies from threatening competitive advantages over US competition and to prevent investment from moving to America.
Fear of the "de-industrialization" of Europe is spreading. For example, buyers of a "Made in USA" electric vehicle with a battery also made in the USA receive a $7,500 subsidy. Subsidies also go to companies that make wind turbines or solar panels from American steel. Europeans are worried that not only will they have to contend with heavily subsidized US competition in future strategic sectors, but industrial cooperation with US companies could also be threatened.
The head of the trade committee in the European Parliament, Bernd Lange, told: "I assume that a few small changes to implement the IRA can still be agreed upon in the negotiations. But I do not think that anything will change significantly, because the Law has already been passed."
The US IRA law goes into effect on January 1. By that time, the EU countries should have found a common line. France is already openly threatening a trade war and agitating for a tough counterattack: the EU should take a protectionist course and respond with the Buy European initiative. But there are also concerns in Berlin.
An EU trade expert argues that lower energy prices for industry should be considered, as they are currently ten times higher than in the US. European Commission economic policy spokesman Markus Ferber is also calling for a hard line: If the US side doesn't give in now, the EU commission should "put all instruments of torture on the table" and consider boosting trade. Disappointment with the protectionist course of US President Joe Biden is great, Ferber says: "The American anti-inflationary law threatens Europe, and can make its economic situation much worse."
International Affairs
OPEC+ agrees to stick to its existing policy of reducing oil production
Led by Saudi Arabia and Russia, OPEC+ agreed in early October to reduce production by 2 million barrels per day from November, – informs CNBC.
An influential alliance of oil producers on Sunday agreed to stay the course on output policy ahead of a pending ban from the European Union on Russian crude.
OPEC and non-OPEC producers, a group of 23 oil-producing nations known as OPEC+, decided to stick to its existing policy of reducing oil production by 2 million barrels per day, or about 2% of world demand, from November until the end of 2023.
The European Union is poised to ban all imports of Russian seaborne crude from Monday, while the U.S. and other members of the G-7 will impose a price cap on the oil Russia sells to countries around the world.
The Kremlin has previously warned that any attempt to impose a price cap on Russian oil will cause more harm than good.
Led by Saudi Arabia and Russia, OPEC+ agreed in early October to reduce production by 2 million barrels per day from November. It came despite calls from the U.S. for the group to pump more to lower fuel prices and help the global economy…
The looming Russian oil price "cap" has all the hallmarks of a historic debacle in the making, – notes "The Hill".
For months, the United States and the G-7 have haggled over a complex plan to constrain the money that the Kremlin makes from some of its oil exports.
Despite Russian war against Ukraine and subsequent Western sanctions on his regime, Russia is swimming in petrol dollars. By the end of the year, the Russian Economy Ministry estimates that the country will have made a record $338 billion from its energy exports.
Together with America's existing embargo on Russian crude, when the European Union's oil embargo comes into full force on Dec. 5, policymakers fear that the move will constrain global petroleum supplies and push prices upward.
Assuming that EU and G-7 leaders can sort out their current price puzzle and fix Russian crude below what the international market would prefer to pay, who will pick winners and losers in the subsequent scramble for cheap Kremlin oil: Putin and his energy cronies?
The Russian oil "cap" would not be necessary if the Biden White House had been making it easier to open the spigots of American oil from the start. The president's pledge of "no more drilling" in America continues to undercut his economic and foreign policy against Russia.
If the Russian oil price cap fails to materialize or work as officials intend, the United States and its allies should drop the scheme, – stresses "The Hill".